DIY Mesh Easter Wreaths and Centerpieces with a Pop of Color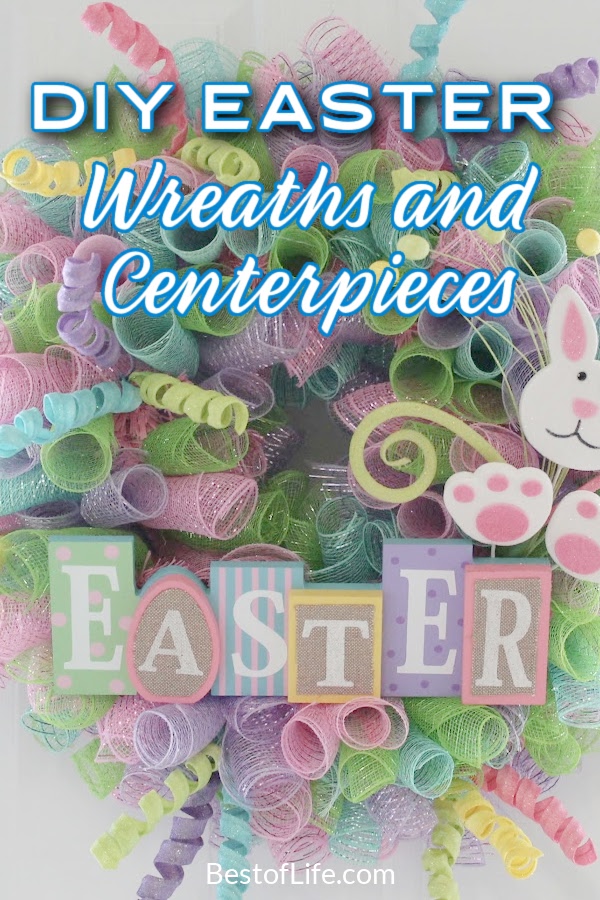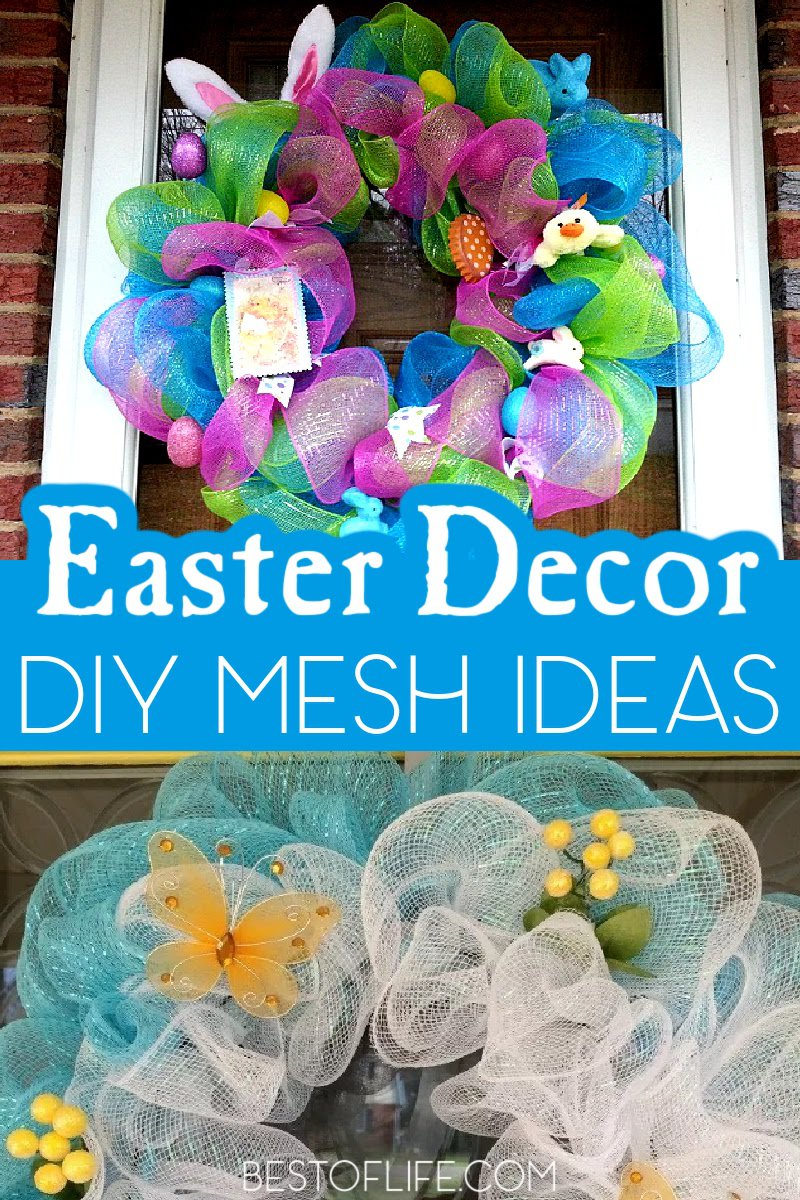 Wreaths have become a trendy way of decorating in many homes. What used to be reserved for Christmas has been adapted to other holidays and seasons throughout the year. Like DIY mesh Easter wreaths, you can make for the door or as centerpieces!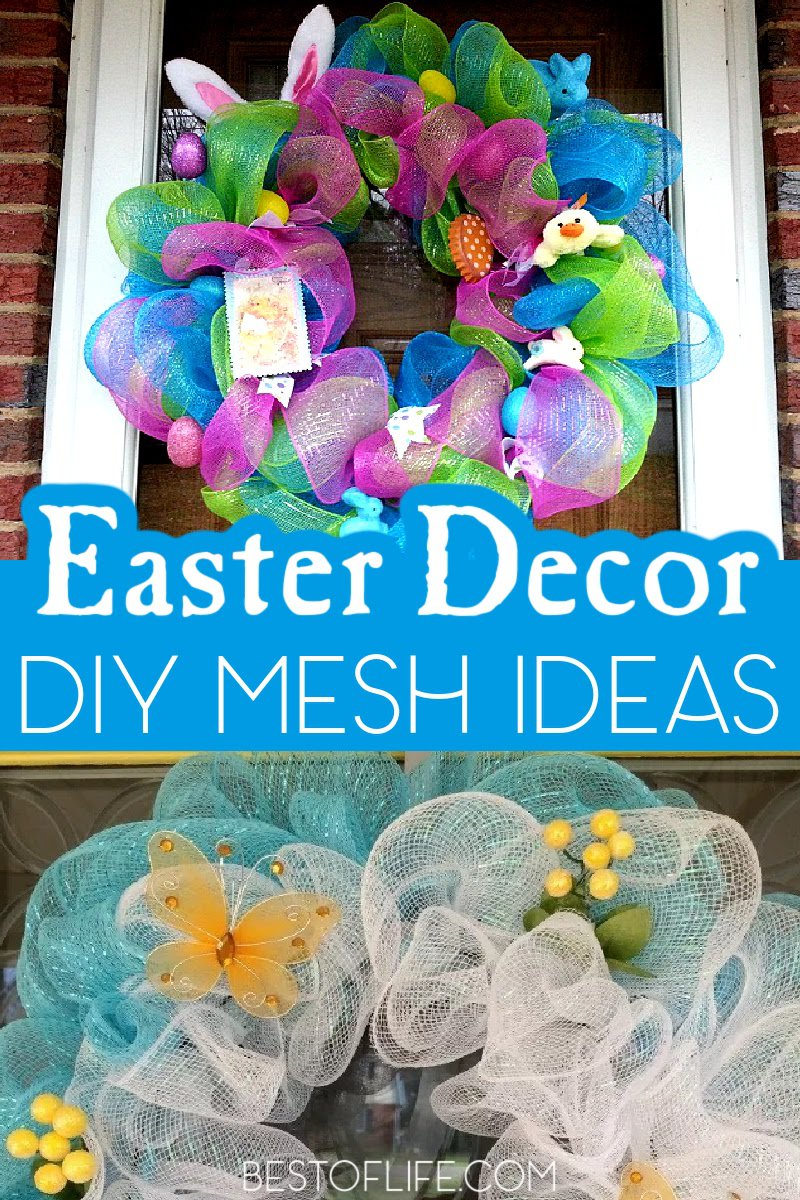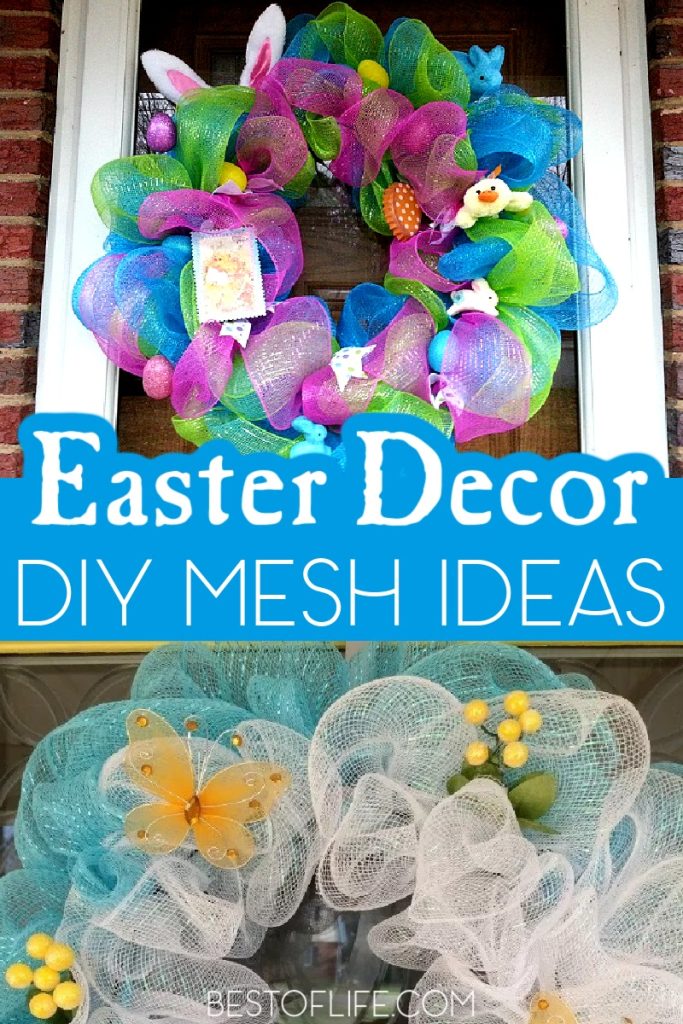 These circular pieces of art that hang from the door or over a mantel can add a festive or personal touch to your home any time of year. Come springtime, one of the cutest ways to adapt this festive decoration is with mesh Easter wreaths.
The best part is, many wreaths can be made right at home, giving you a chance to be crafty and display some DIY Easter decor. There aren't many holidays throughout the year that get as much attention as Christmas or Thanksgiving.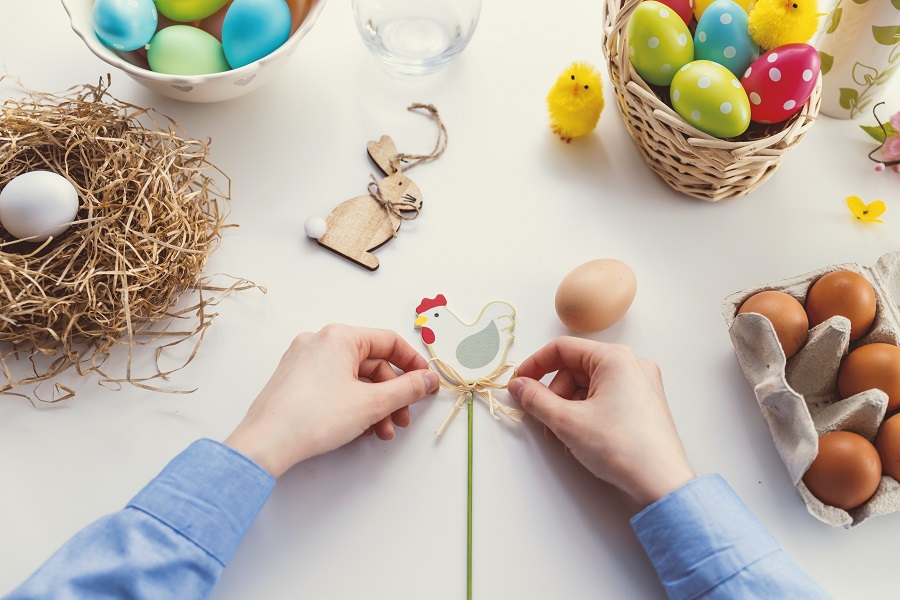 But there are other holidays that can be just as fun for the family, and Easter is one of them! While there aren't any special "Easter trees" or lights, you can create your own decorating traditions for this holiday with these mesh Easter wreaths.
If you decide to make your own mesh Easter wreath, you can also make it entirely unique so that it displays something meaningful for you and your family. All you need are a few simple supplies, like deco mesh, a work wreath or grapevine wreath, some floral wire, and some festive touches, like flowers or an Easter sign.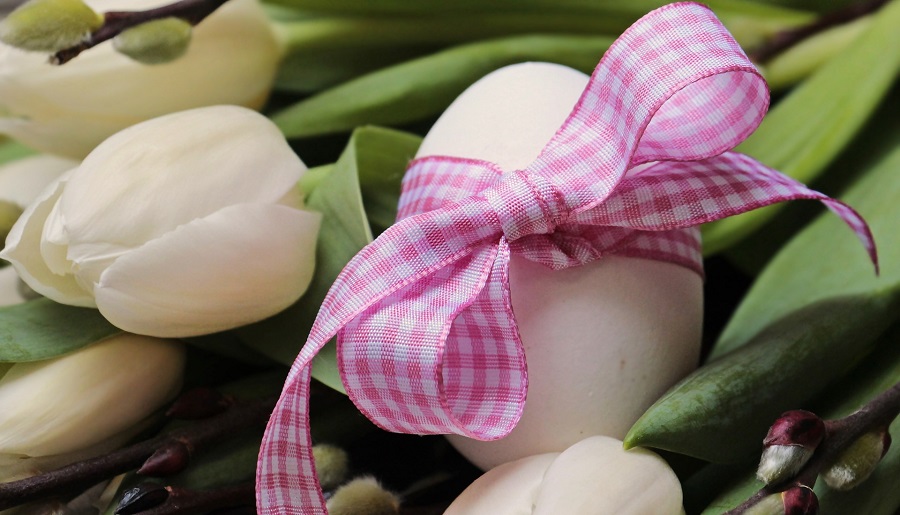 DIY Mesh Easter Wreaths
Easter Egg Wreath | How to Nest for Less
Easy Wreath | 100 Things 2 Do
DIY Wreath | Round and Round
Deco Mesh Carrots | Mardis Gras Outlet
Dollar Tree Mesh Wreath | This Southern Girl Can
Tips for Mesh Crafts
Mesh is a beautiful fabric, and it is perfect for crafting wreaths. But mesh can be ruined quickly before you even really get started. The biggest danger when working with mesh is frayed edges.
You can work with sharp scissors to make sure you don't fray the ends but that is still not a guarantee. Mesh is like any fabric, fray the ends and it will be a ticking time bomb waiting to go off.
But you can secure the ends before you start cutting to make sure frayed ends doesn't happen. Simply apply a wide strip of glue to the end and then to any place you are about to cut.
You can let the glue dry and then cut across that strip of glue instead of on the fabric itself. Of course, account for that strip of glue when measuring so you can hide it away when making these DIY mesh Easter wreaths.
Crafty Easter Deco | Crafty Morning
Purple Pop Wreath | Kristen's Creations
Flower Deco Mesh Wreath | Grillo Designs
Pull Through Wreath Method | Trendy Tree
Mesh Spring Wreath | Home Talk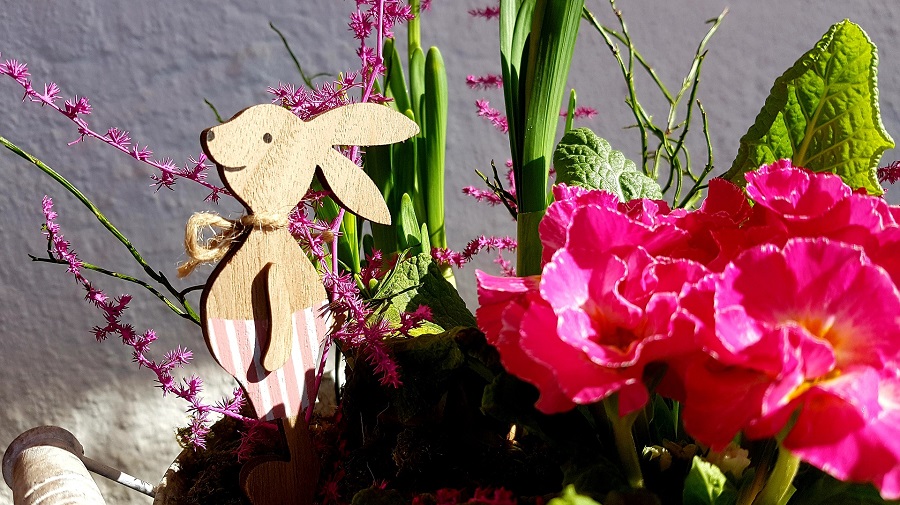 Crafting DIY Easter Decor
DIY mesh Easter wreaths take a little effort, but it is worth it in the end. The mesh fabric comes in many assorted colors and that means there are many unique designs you can go with.
You can even take inspiration from other designs and create something all your own. This is the beauty of DIY projects, no matter the size or type of project, you can add a little of your own personality into each and every one.
But don't let the extra supplies go to waste. You can craft other decor as well from the supplies you have left over from the wreaths. In fact, scraps of mesh can be used to create bedding in Easter baskets, or extra wire can be used in centerpieces.
The possibilities are endless with DIY spring crafts.
Mesh Flowers | Crafts by Amanda
Easter Deco Wreath | Big Bear's Wife
Easter Centerpiece | Hard Working Mom
Easy Easter Centerpiece | Leta Bit of Everything
Rabbit Centerpiece | Rhonda's Creative Corner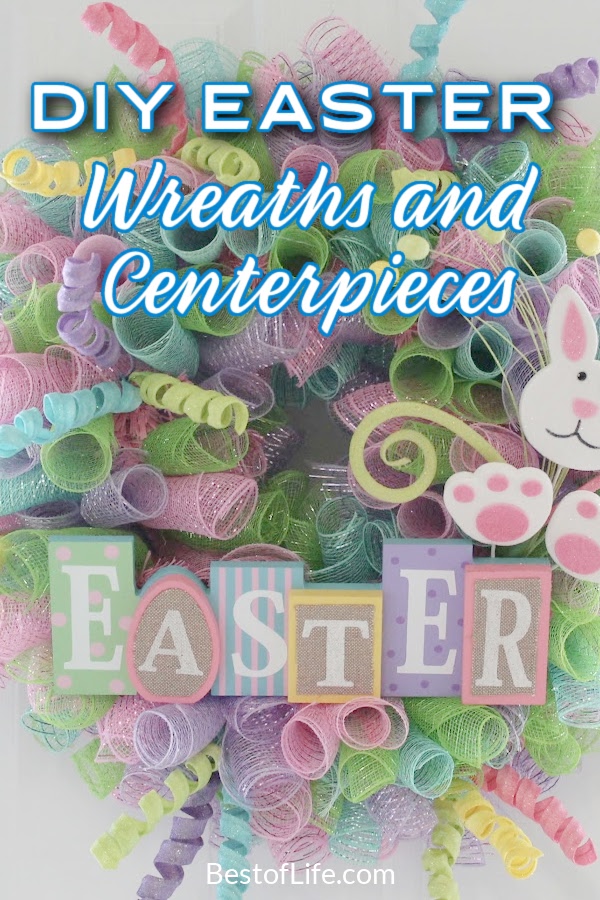 More Easter Ideas
Easter Basket Ideas for Girls that Won't Break the Bank | Girls would love to get an Easter basket filled with things they want, what kid wouldn't?
Basket Ideas for Adults | No Candy, Couples, and More | Kids aren't the only ones the Easter Bunny visits, adults can get in on the action as well.
Easter Basket Ideas for Boys | Toddlers and up to Teens | Don't forget the boys. The boys may not want an Easter basket filled with nail polish though.
Easter Basket Ideas for Tweens and Teens | Teens and tweens are entirely different animals when compared to kids, especially when it comes to Easter basket fillings.
Colorful Easter Nail Designs and Ideas | Get in the holiday spirit for Easter with colorful nail art designs that are easy to complete.