Cooking dinner isn't always the most fun thing to do in my book. Especially since most often I'm cooking for four people. However, when the kids have gone to a friend's house for the night or are staying with family, my husband and I have two options. The first choice is to go out and miss out on having the entire house to ourselves. The second option is to whip up some easy dinner recipes for two. Cooking together not only makes it easier but also makes it a bit fun.
Cooking isn't always a fun thing to do, but using easy dinner recipes for two can make a night at home fun and romantic.
I always keep lots of stuff on hand for baking and cooking. It's even more fun when I get to do that with someone I love! We always have baking sheets, parchment paper, chocolate chips, cookware, measuring cups, measuring spoons, my favorite mixer, and of course an apron!
Sloppy Joe Mac n Cheese | Taste and Tell
Baked Ravioli | Amy Lynn Titus
Lemon Garlic Shrimp | Dinners, Dishes & Desserts
Spicy Sausage Alfredo | The Best Blog Recipes
French Onion Chicken Noodle Casserole | Plain Chicken
Easy Fettuccine Alfredo | Baking Mischief
Sour Cream Chicken Enchiladas | 101 Cooking For Two
Pizza Roll-Ups | Two Million Miles
Grilled Jerk Shrimp and Pineapple Skewers | What 2 Cook
Skillet Lasagna | Dessert For Two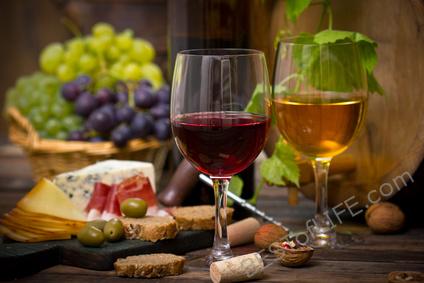 Cheeseburger Burritos | Meals, Heels, and Cocktails
Baked Spaghetti | Kids in The Sink
Sausage Pasta Skillet | Little Bits
Steak Bites with Parsley Garlic Sauce | Right at Home
Balsamic Glazed Steak Rolls | Tablespoon
Chicken Broccoli Crescent Roll | Parent Pretty
Spinach and Ricotta Stuffed Chicken | Two-Thirds Hazel
Easy French Dip Sandwich | A. Liz Adventures
Cheesy Ranch Chicken | Our Table For Seven
Chicken Broccoli Stuffed Shells | Chocolate Moosey
Greek Style Stuffed Peppers | Wry Toast Eats
Sundried Tomato Fettucine | Table For Two
Bacon Wrapped Chicken | Simply Stacie
Penne With Creamy Spinach, Mushrooms, and Bacon | A Good Appetite
Chicken and Vegetable Stir-Fry | Ready Set Eat
Of course, cooking for one is even easier, but being single isn't that fun anyway. If you want to turn up the heat, then try some romantic recipes for the ultimate date night.
Save