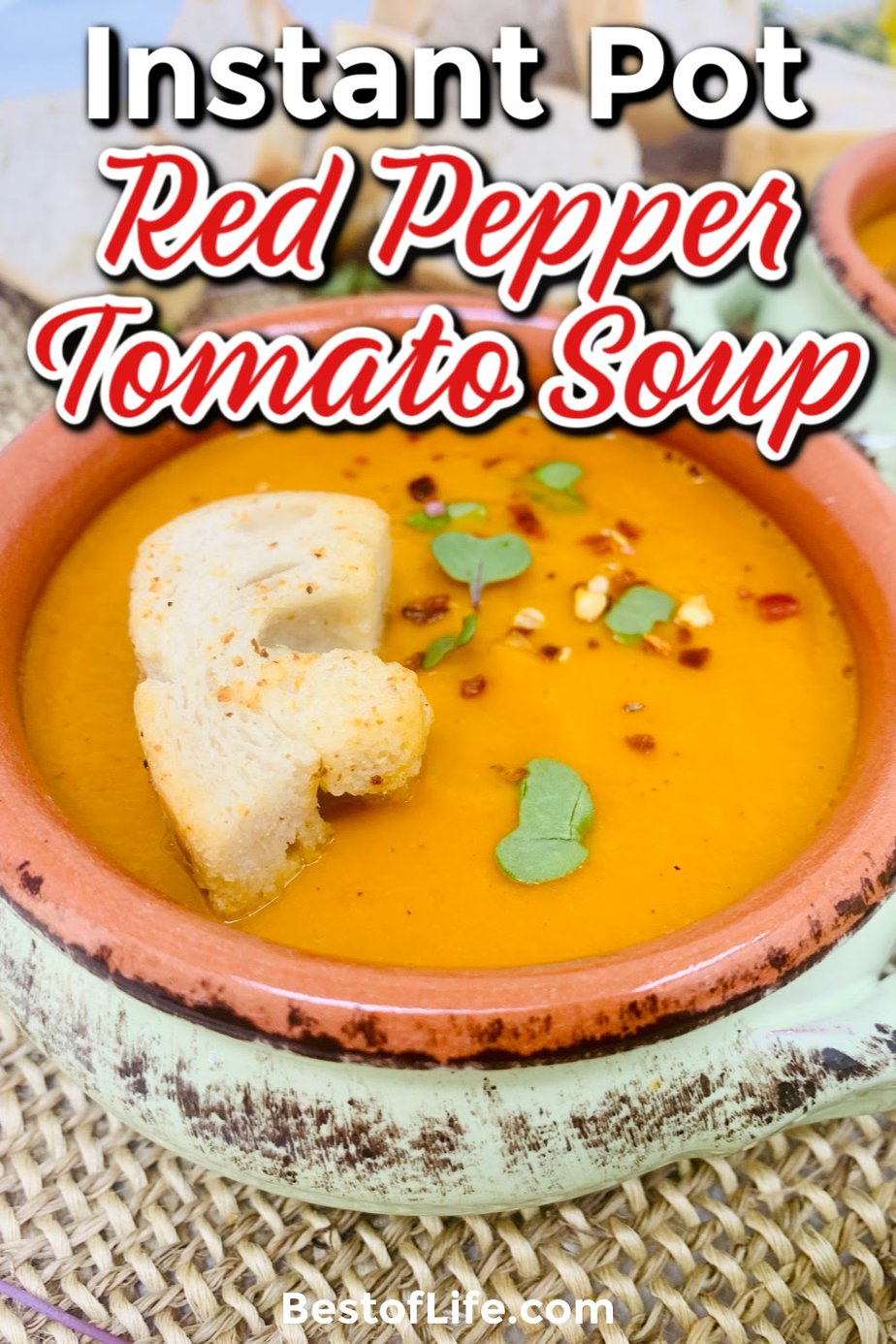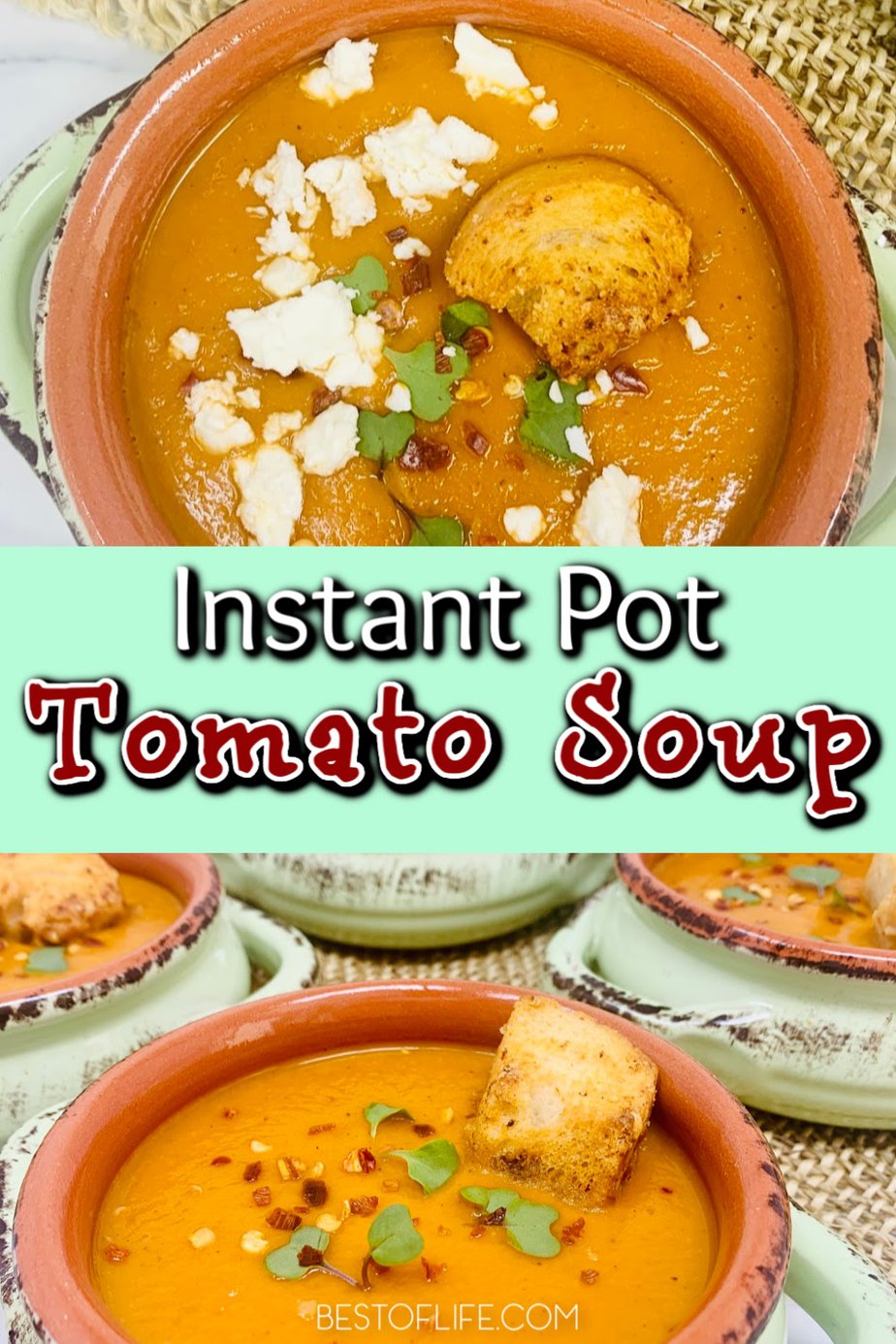 The Instant Pot works wonders when it comes to making soups from scratch. There is no can of soup you can find that would ever taste as good as a bowl of freshly made soup. Take Instant Pot red pepper tomato soup for example. This soup is amazing and the freshness from the ingredients really comes through in every spoonful. In fact, most of the ingredients in this recipe will be fresh produce and herbs. There are a couple of canned ingredients but that just makes things a little easier. Ultimately, this soup will become one of your favorites and it doesn't take very long to make at all.
You can easily make Instant Pot red pepper tomato soup for dinner any night of the week or even pack it up for a healthy lunch on the go.
Soup is always an easy dish to make. You can toss a bunch of ingredients into an Instant Pot and outcomes a soup. The trick isn't making soup, that's easy.
The trick is making soup that is amazingly delicious. You need a recipe that produces that very thing, like an Instant Pot red pepper tomato soup recipe.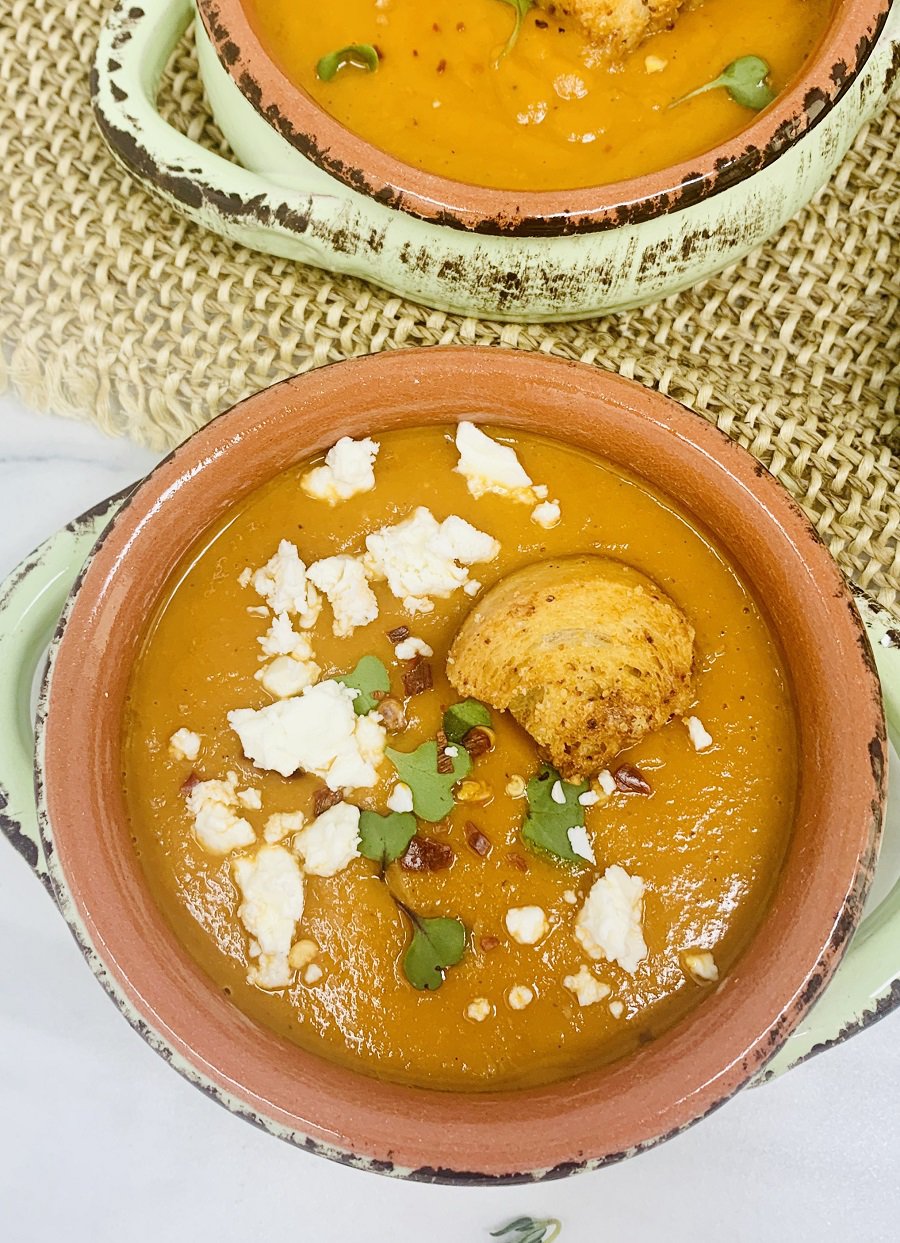 This recipe makes tomato soup that much better. You could enjoy this recipe as part of your lunch, dinner, or even on the go if you'd like.
In fact, this recipe will take you no more than half an hour. The beauty of the Instant Pot is the cooking time doesn't require you to stand there and watch it.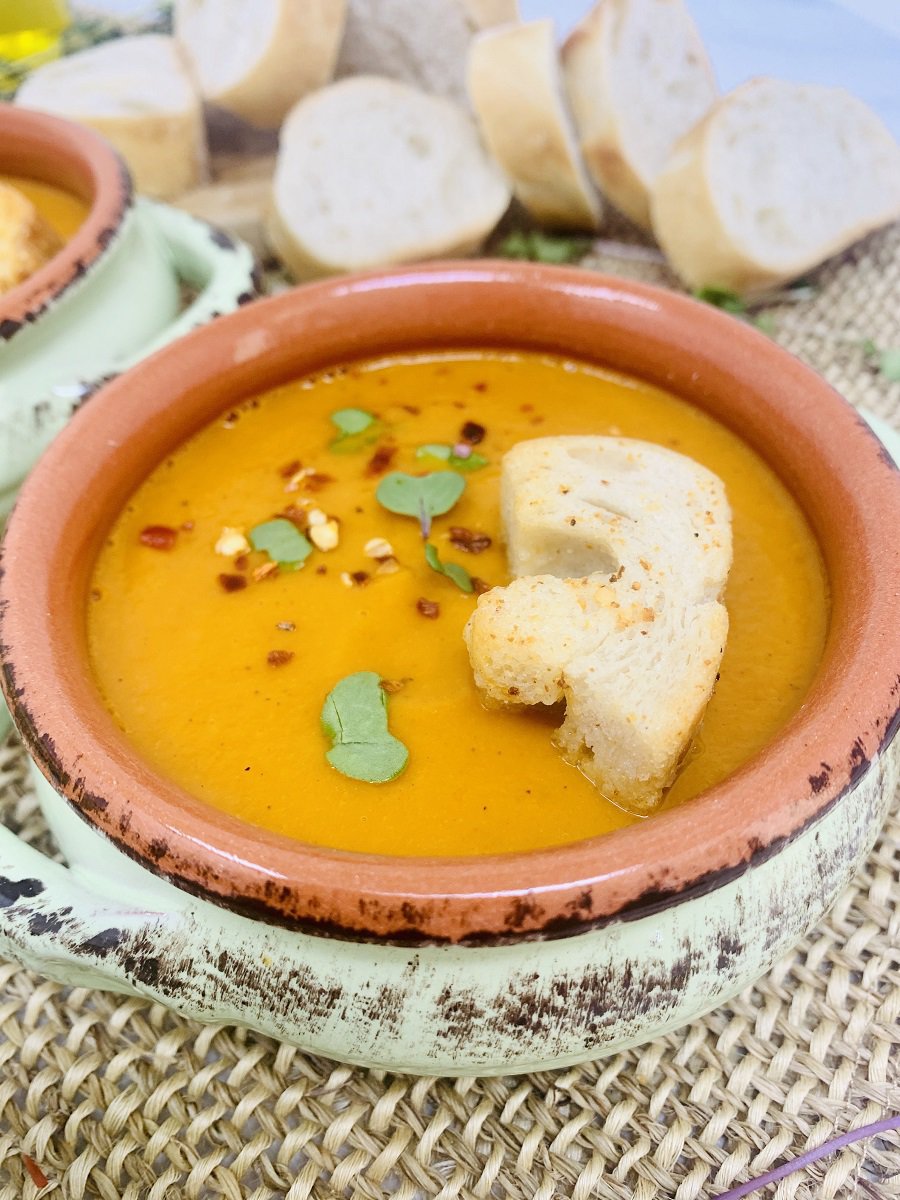 You will be free to do whatever you want while it cooks. You will return to a finished dish that is healthy, delicious, and easy to enjoy.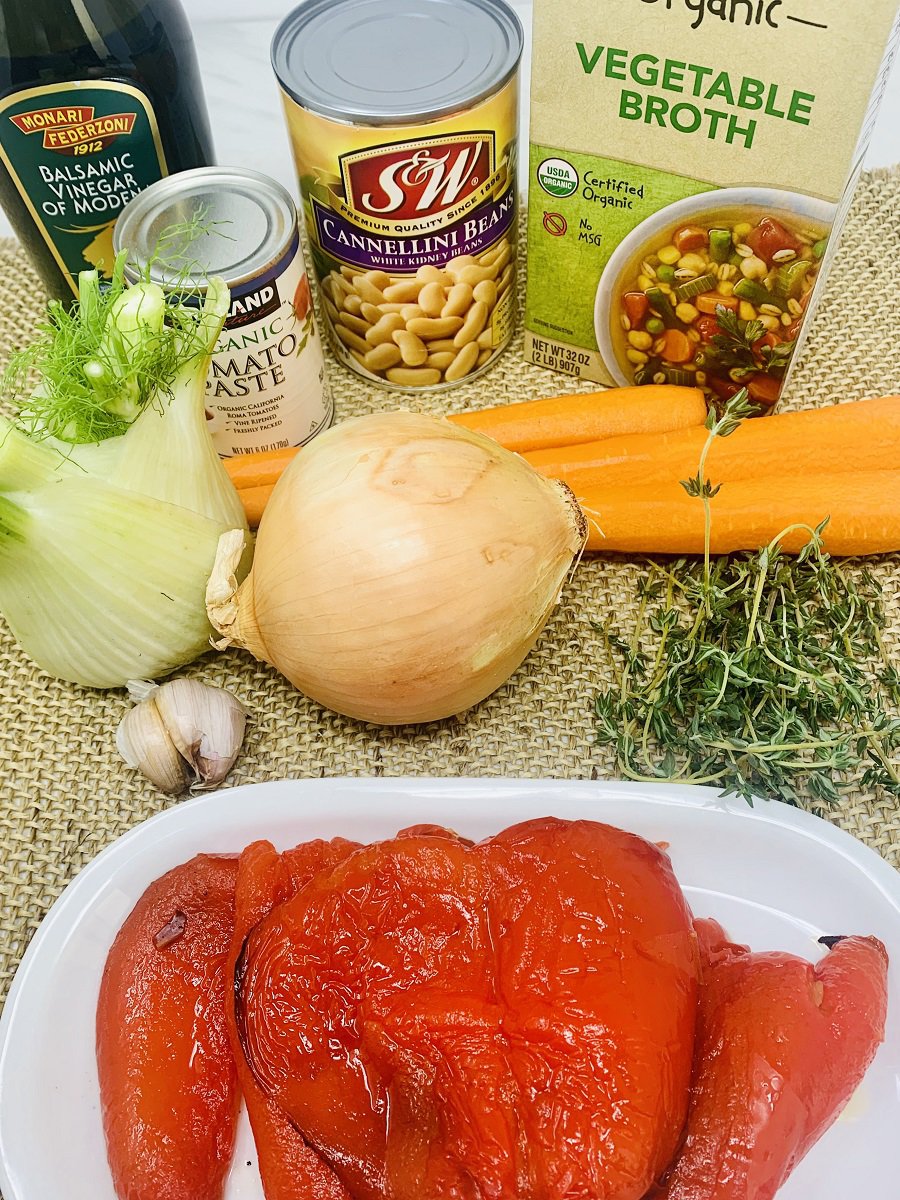 Instant Pot Red Pepper Tomato Soup Ingredients
Tomatoes are the base of the dish. However, you will not be using tomatoes in that way. Instead, you will use only a can of tomato paste. The flavor will be strong enough to come through in the end.
The list of products is important though, each ingredient will enhance the flavor of the tomato and add its own twist to the dish. You will need onions, garlic, fennel, carrots, and roasted red peppers.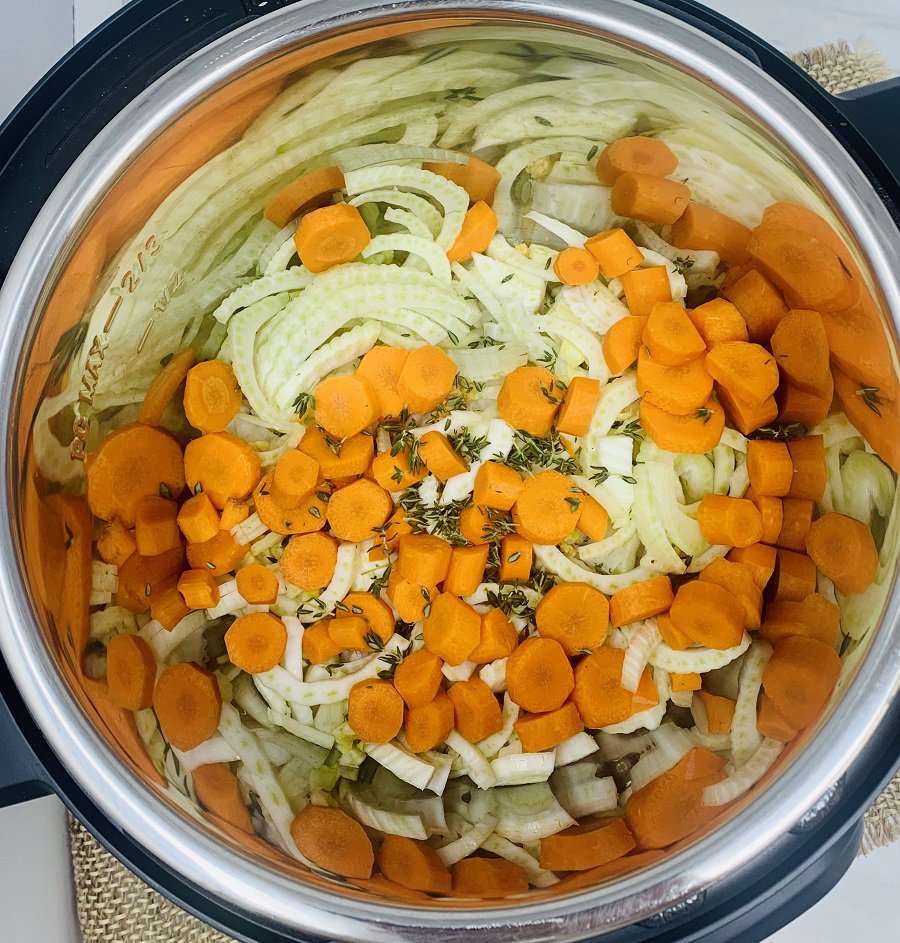 You will also need some herbs and spices like red pepper flakes, sea salt, and thyme. Altogether, these ingredients really make for a fantastic bowl of freshly made soup.

Directions
Add 2 tablespoons olive oil to the Instant Pot and press the sauté option.
Add the chopped onion, garlic, fennel, carrots, fresh thyme & salt & pepper to the Instant Pot and sauté until translucent or about 5 minutes.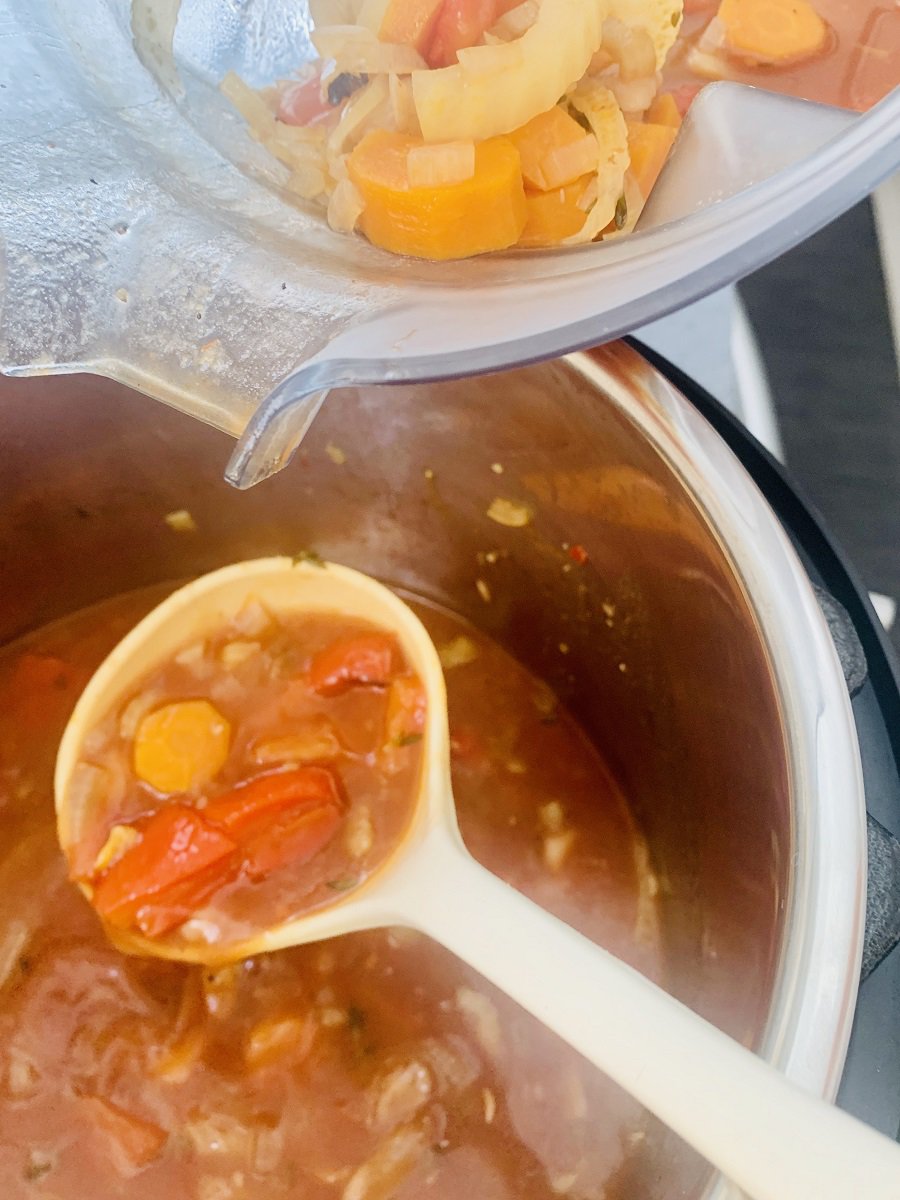 Turn off sauté and add balsamic vinegar, roasted red peppers, cannellini beans, tomato paste, red pepper flakes, and vegetable broth.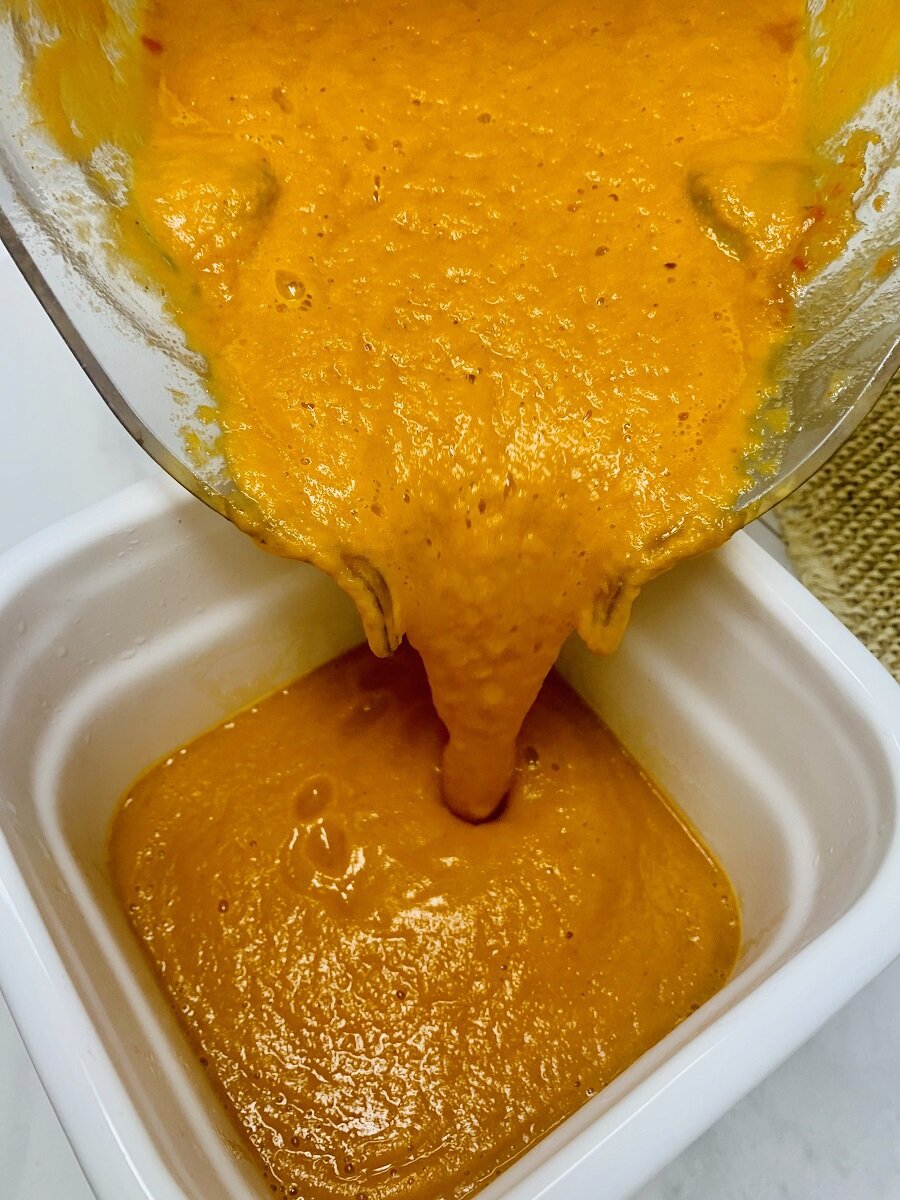 Close the Instant Pot and switch the setting to manual and put the timer on 7 minutes.
Once the timer is done and the steam has released you can transfer the soup to the blender or hand blender and blend.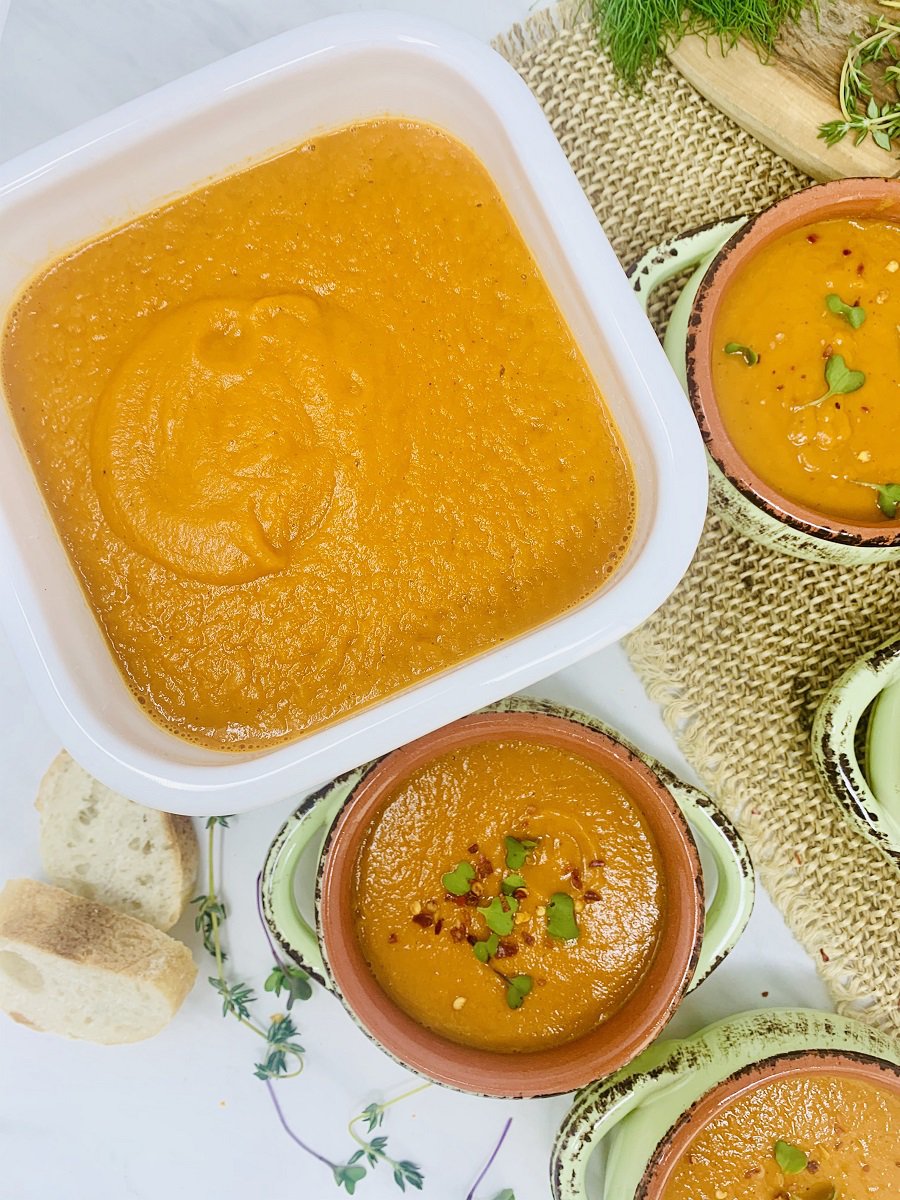 The soup will be very hot so you can let it cool before blending or blend in batches. I use a Vitamix for blending soup which I absolutely LOVE!
Note: The total time is approximately 20 to 30 minutes which includes the sautéing.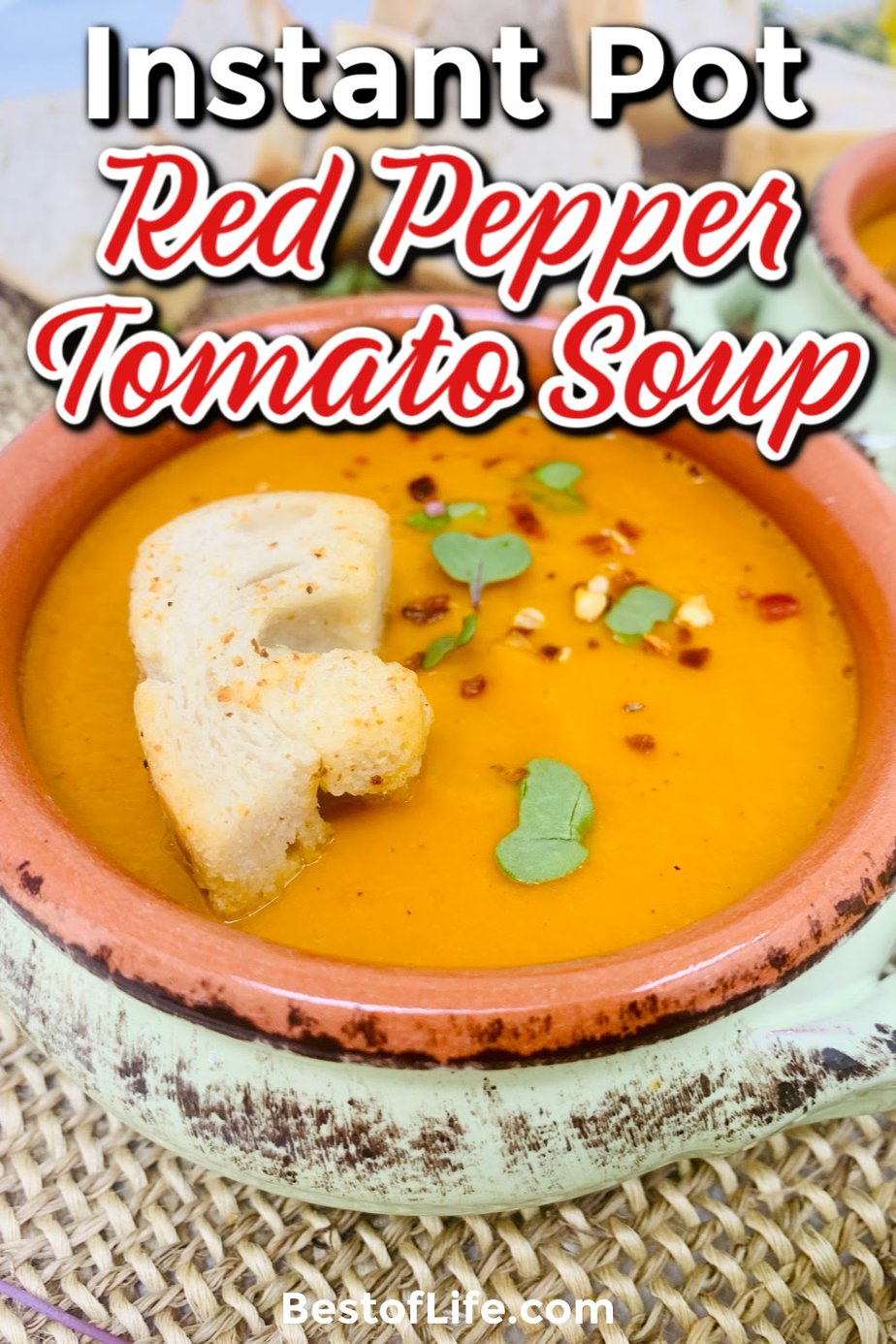 More Instant Pot Recipes
Instant Pot Goulash Recipes with Spaghetti Sauce
Instant Pot Creamy Sausage and Kale Soup
Easy Instant Pot Mashed Potatoes Recipe
Easy Instant Pot Lasagna Recipes