Easy Instant Pot Soups with Kale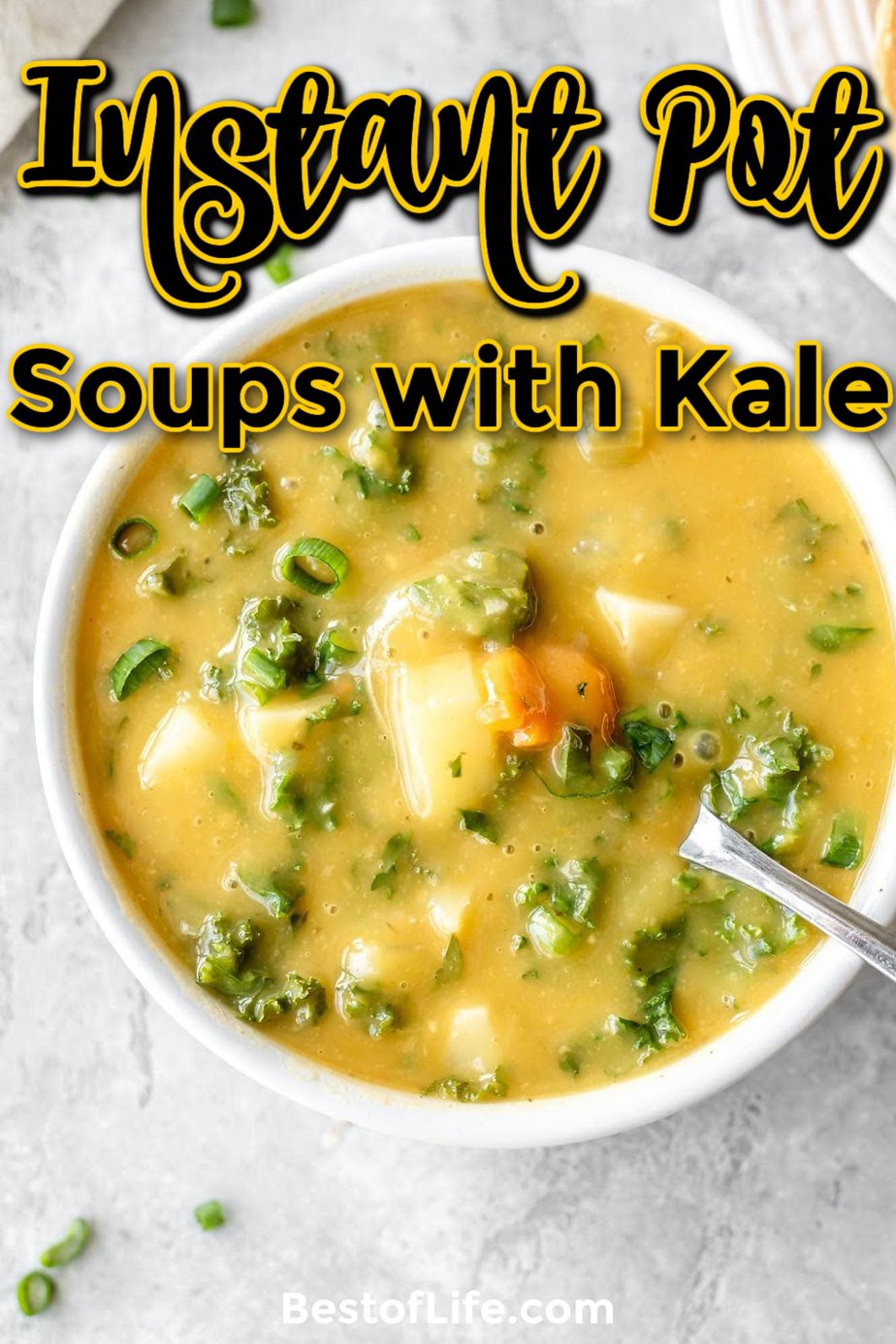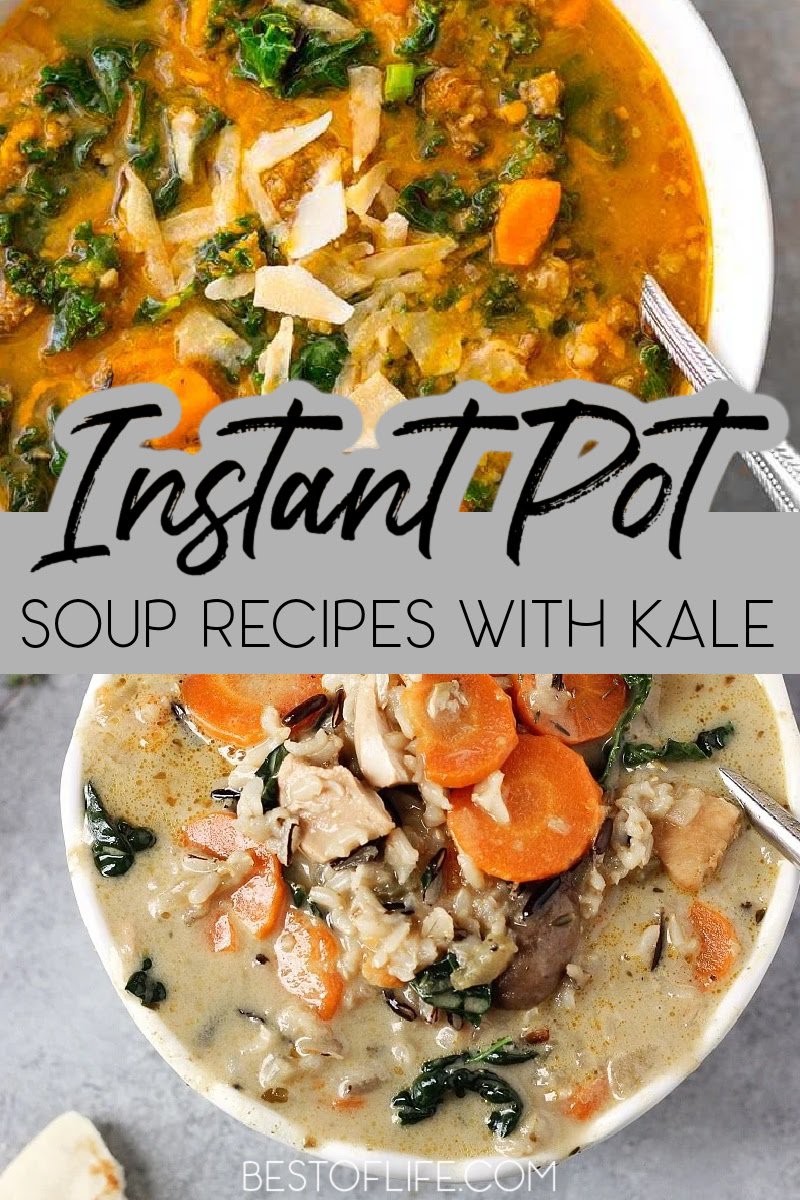 Instant Pot soups with kale are perfect for getting that serving of kale that you need when you need it. The one thing that prevents people from getting kale servings is the taste. But soups help make the taste of kale better.
The best Instant Pot soups with kale can help you get the nutritional benefits of kale without dealing with the taste.
Kale is one of the most nutritious things out there, but there is a catch. Kale does not taste very good by itself. There was a time when people would make memes about the taste of kale because it was that bad. But people were putting up with that flavor because the nutritional value was too high to pass up.
In fact, the nutritional value of kale is still too high to pass up, but we have all gotten smarter as well. We have learned how to pair kale with other foods so that the taste is tolerable. Soups end up being one of the easiest ways to mask the flavor of kale without losing nutritional value.
Some would even say that kale in soups makes it taste good! Finding a way to make kale taste good is the best way to enjoy the nutritional benefits of kale.
Instant Pot Creamy Sausage and Kale Soup
Kale Potato Soup | Running on Real Food
White Bean Soup with Kale | Rainbow Plant Life
Sweet Potato Sausage Soup | Simply Happy Foodie
Beef and Kale Soup | Raia's Recipes
Nutritional Benefits of Kale
Kale is considered a superfood because of how packed it is with vitamins and minerals. In fact, you can find vitamin A, K, C, B6, manganese, calcium, copper, potassium, magnesium, and more. Ultimately, getting a serving of kale is like taking a multivitamin. However, multivitamins use minerals and such that have been extracted from ingredients like kale.
That means you are getting your vitamins directly from the source, which is a step up in health and nutrition.
Zuppa Toscana | Whole Lotta Yum
Chicken Kale Soup | Smart Nutrition
Low Carb Beef Kale and Cannellini Bean Soup | Keto Millennial
Turkey Sausage Soup | The Honour System
Beef Bean Kale Soup | The Instant Pot Table
Easy Instant Pot Soups with Kale
Instant Pots are great at making soups because they cook them using pressure and steam. The steam and pressure keep the moisture locked in with the food. But the pressure is very important because it allows the food to keep its flavor. You may be asking, but why keep kale flavor?
The answer is we don't want it, but we also don't want anything else in the soup to lose flavor. Ultimately, these recipes are healthy, delicious, easy, and filled with nutrition.
Keto Tuscan Soup | Eat Well 101
Chicken Wild Rice Soup | Garden in the Kitchen
Instant Pot Lentil Soup with Kale | iFood Real
Cozy Autumn Wild Rice Soup | Gimme Some Oven
Chickpea Kale Soup | The Kitchen Girl
More Instant Pot Recipes
Pressure Cooker Beef Goulash Recipe | Goulash is a delicious pasta dish that you can make in an Instant Pot with ease. In fact, you may end up using this recipe often.
How to Make Instant Pot Mashed Potatoes | Making Instant Pot mashed potatoes is easier than making them the traditional way. You save time, energy, and you don't have to stand over a pot for hours to make these mashed potatoes.
Whole30 Instant Pot Teriyaki Chicken | Teriyaki chicken is delicious but not very easy to make. You can use an Instant Pot, though, and things will be a whole lot easier.
Whole30 Instant Pot Beef Stew Recipe | Soups aren't the only things you can make in an Instant Pot. You can also make a stew filled with beef in no time at all.
Instant Pot Pork Chops Recipe | Pork chops come out perfectly cooked every single time when you use this pork chops recipe.