Valentines Cookies | Cute Cookies for Valentines Day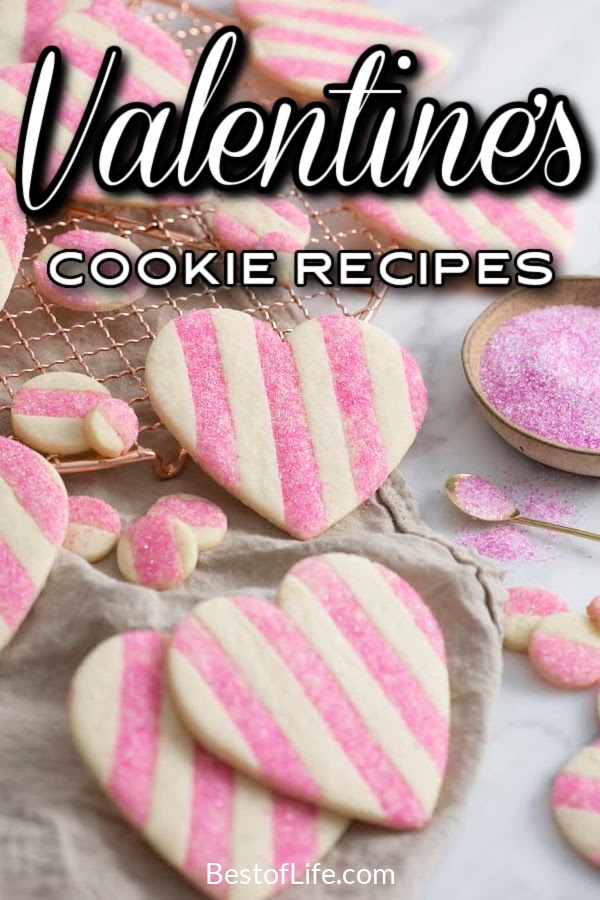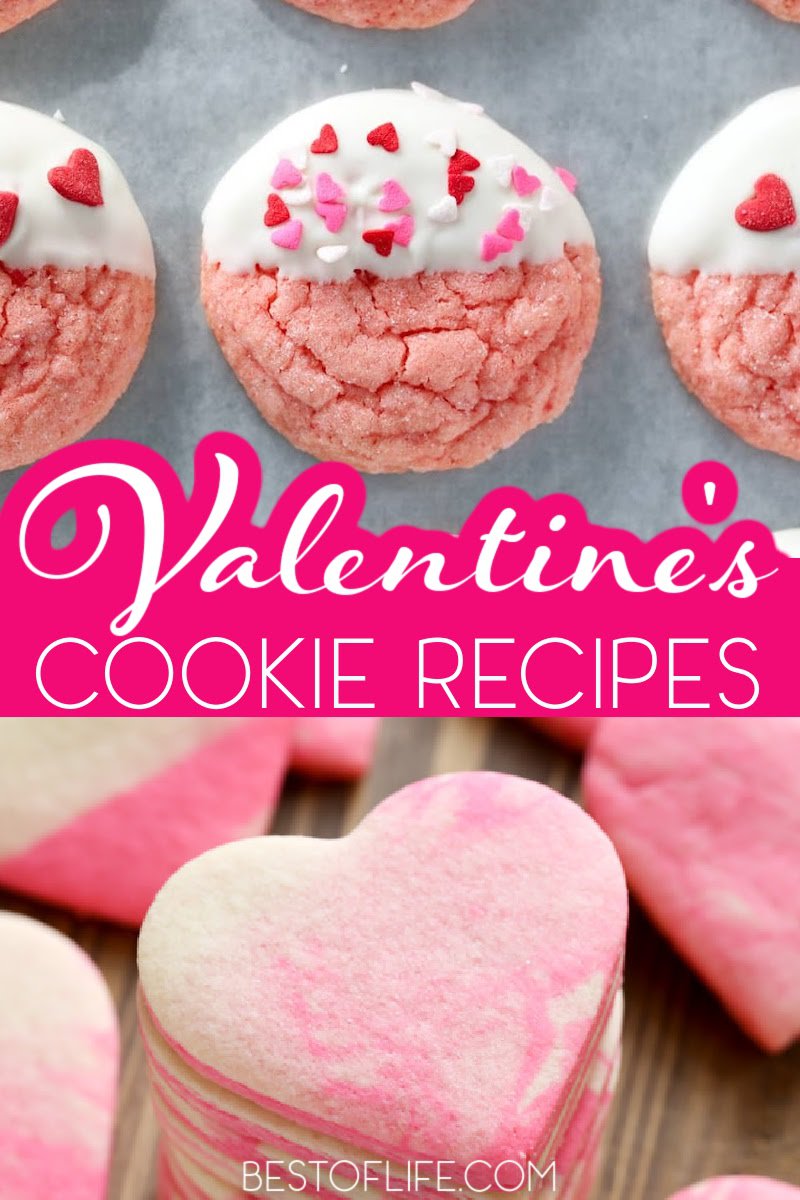 Valentine's Day is right around the corner, meaning love is in the air. There are different types of love to share, from romantic to friendship. We all know the many different ways to celebrate romance in our lives, but why not use Valentines cookies for the rest?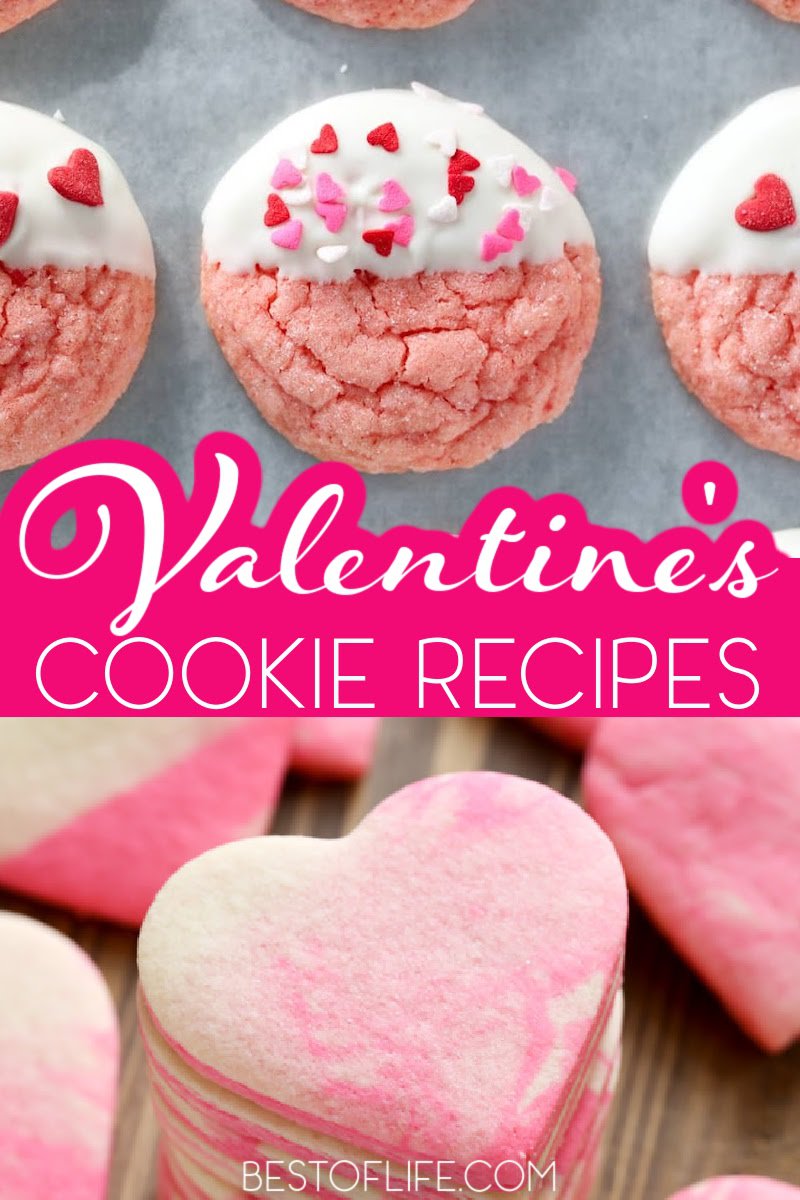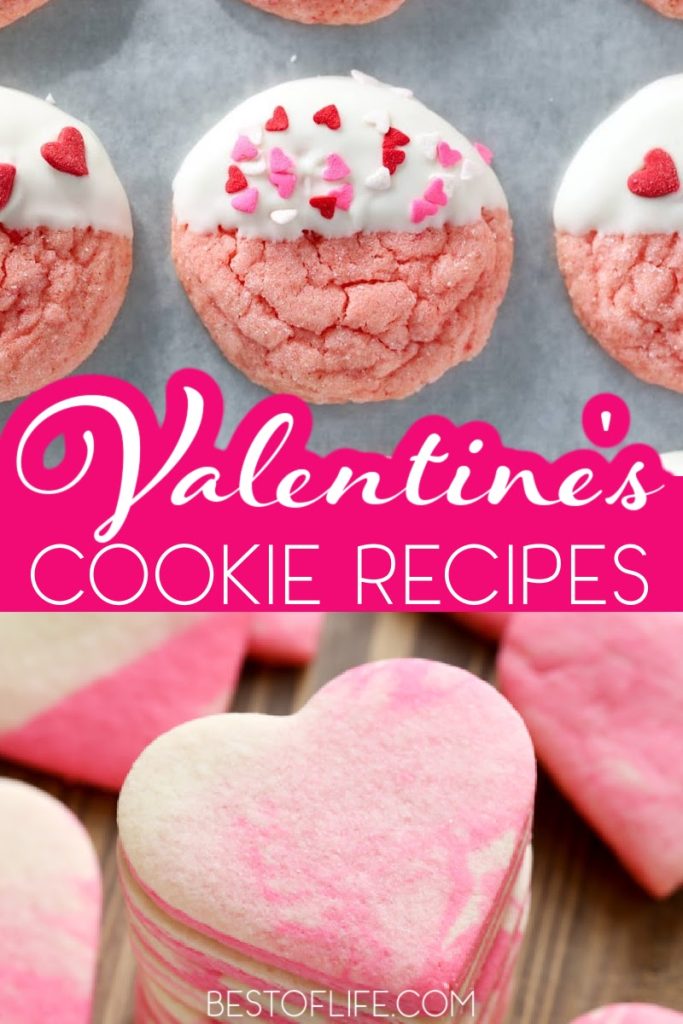 Valentines cookies are the perfect ways to share the love with friends and family; they are both easy cookie recipes and delicious. Think back to when you were in elementary school; what did you do for Valentine's Day?
Most kids shared cute Valentine's Day cards and candy. Of course, these things don't celebrate the same type of love we do with our partners now that we're adults. However, that doesn't mean there is no reason to celebrate that love.
Instead, we choose different ways to let those around us know that they are important to us and that we love them. Valentine's Day as an adult usually means we ditch the cards and go for more romantic celebrations.
But why not make something for those around us that means something to us? We can't make them dinner as that may be too formal, and printing out cards doesn't exactly scream importance.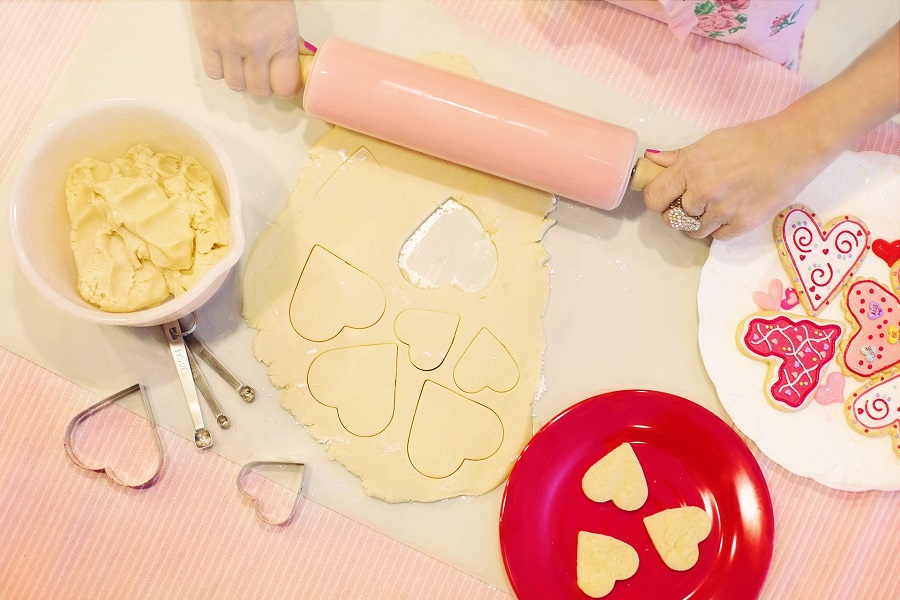 But spending some time in the kitchen making Valentines cookies could be the perfect solution. These cookies won't make our partners feel left out, but they also show that we care enough to spend some of our time baking for those around us.
Not to mention, there is one ingredient that can be found in every batch of baked goods, no matter where they come from; love. Love is the secret ingredient you can find in almost any homemade recipe.
This means you are sharing a bit of love with your friends and family on Valentine's Day. You can also use these recipes to make cookies for your kids to bring to class as handouts to classmates. They are perfect for sharing a bit of love.
Valentine Chocolate Chip Cookies | Taste of the Frontier
Heart Sugar Cookies | Sally's Baking Recipes
Marbled Valentine Sugar Cookies | Baked by Rachel
Red Velvet Sugar Cookies | Dessert for Two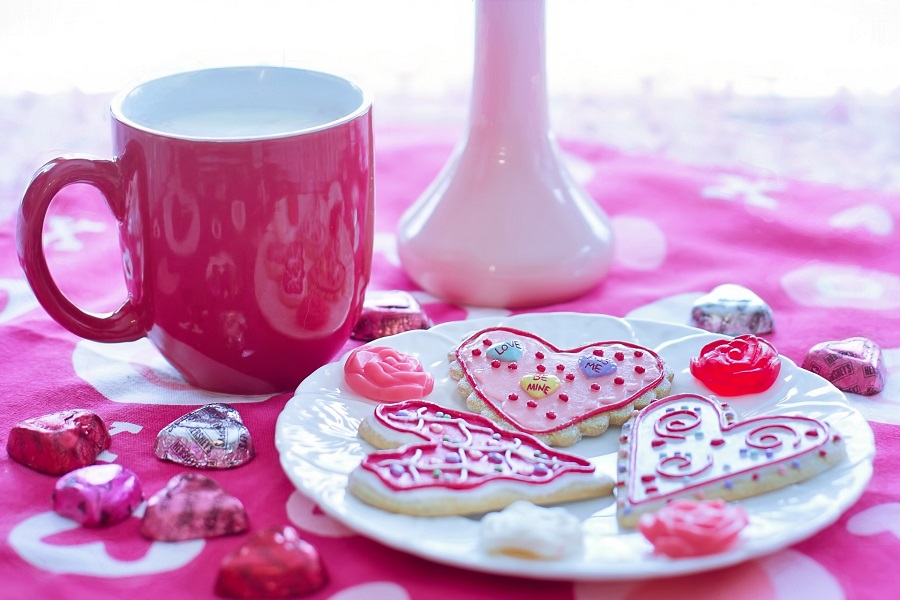 Valentines Cookies
These recipes all have love as the secret ingredient. However, there is one thing you will want to keep in mind. Some of these cookies may have foods that people are allergic to and cannot eat.
This is important for parents who want to make these cookies for their kids to bring to class. There are few ways around it, but one of the easiest is to go for a cookie recipe without nuts.
We can't account for gluten or egg allergies as that gets too specific. But nuts are the most dangerous allergen, so be sure to avoid any recipes with nuts if you plan to allow your child to bring them to class.
Strawberry Champagne Cookies | Kitchen Fun with My Three Sons
Strawberry Cake Mix Cookies | i Heart Naptime
Valentine Crinkle Cookies | XOXO Bella
Striped Valentine Cookies | Preppy Kitchen
Oreo Cheesecake Cookies | Nest of Posies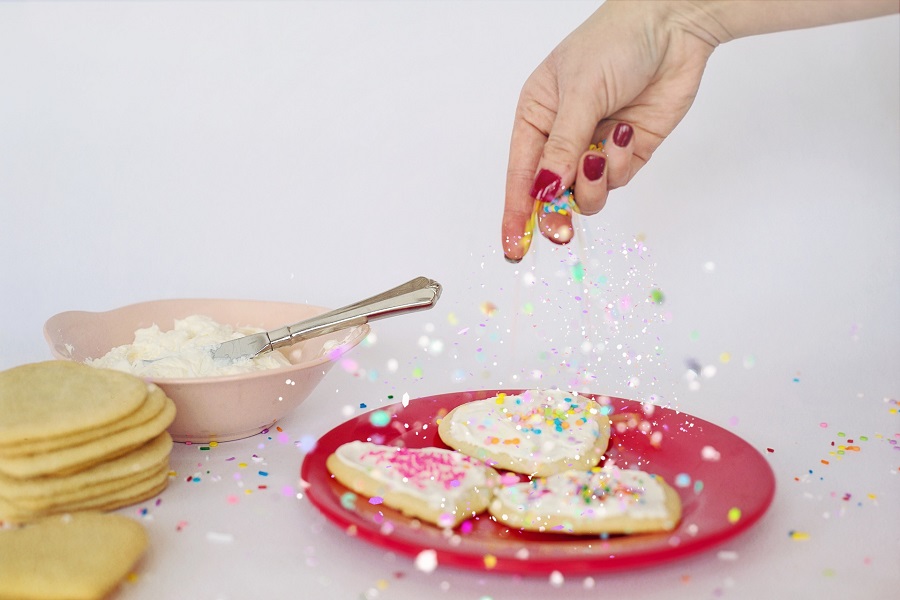 Holiday Cookie Recipes
We are very familiar with the idea of making holiday cookies during the winter season. Christmas cookies are the most popular. We use Christmas cookies as gifts for friends and neighbors, but we also use them as a way to celebrate the holiday.
Valentines cookies can be used in the exact same way. You can use the cookies as a way to add a little holiday ambiance to the home and as gifts for friends and neighbors. Use bundles as gifts or make gift boxes of delicious cookies.
These recipes are perfect for celebrating Valentine's Day with those we care about.
Pink Kiss Cookies | Crafty Morning
Strawberry Jam Cookies | Pina Bresciani
Love Bug Cookies | Crazy Little Projects
Sugar Cookie Balls | Buns in my Oven
Soft Batch Sprinkle Cookies | The Salty Marshmallow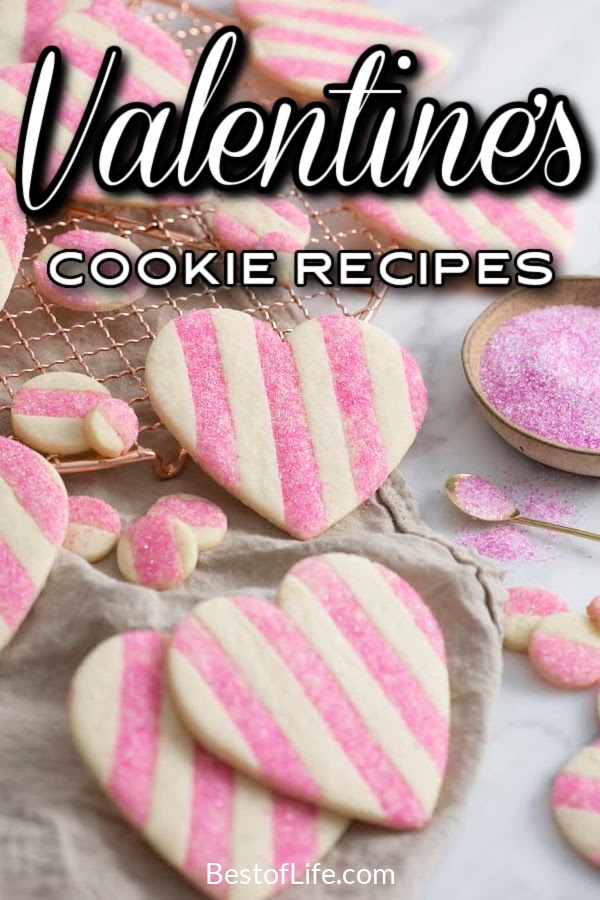 More Valentine's Day Ideas
Fun and Free Valentine's Day Printables for Kids. | The Valentines cookies will pair nicely with some printable cards for your kids to share at school.
Valentine's Photoshoot Ideas. | Want to get a little romantic with your partner and not spend an arm and a leg on gifts?
Valentine's Day Party Decorations for Kids. | Decorations really help us get in the mood for celebrating any holiday.
10 Funny Valentines Quotes. | A little humor can go a long way paired with love.
DIY Valentine's Day Decorations for the Home. | Decorate the entire home to add the ambiance of love for you and your household.