Best Things to Know About Moscow Mules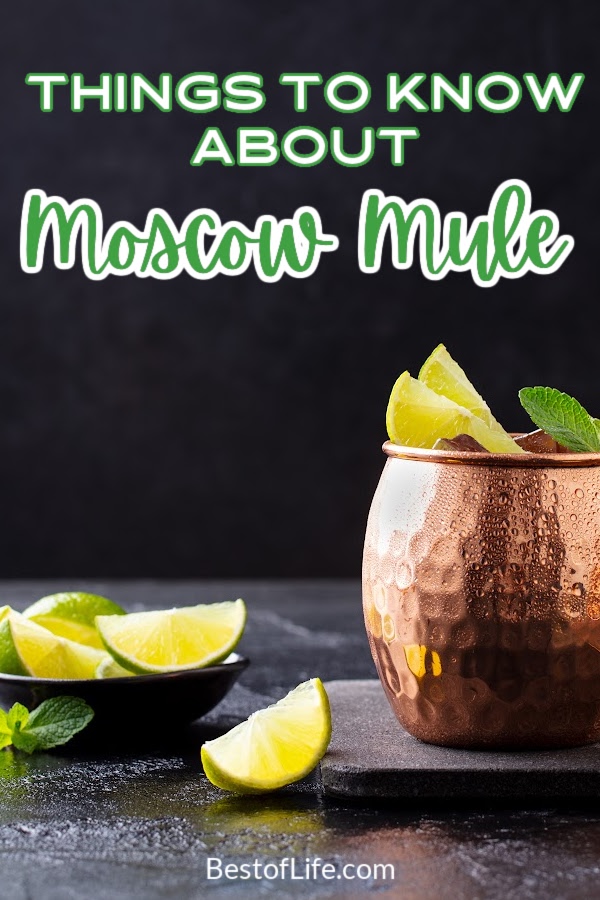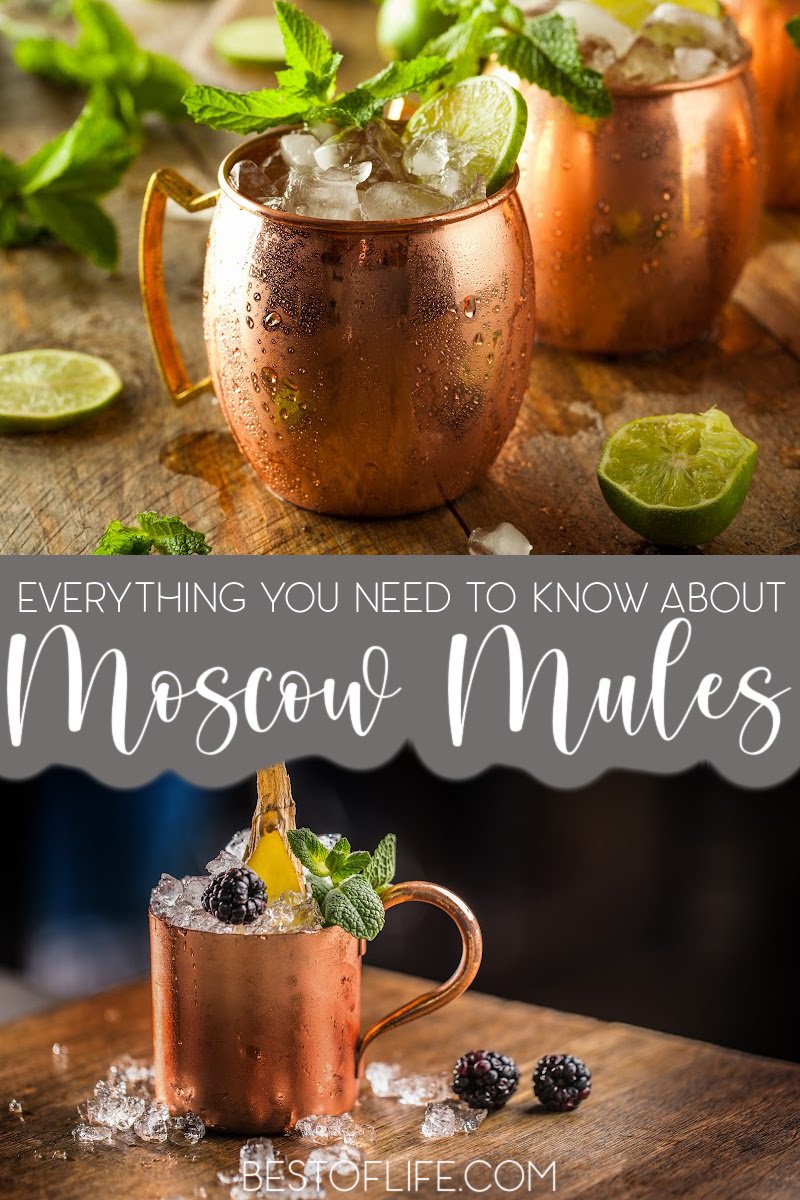 There are plenty of things to know about Moscow Mules. While some may say it doesn't matter, you're just ordering a drink you like. Others say knowing about the things you like is a fun way to smarten up. The facts are just fun and can even help you start a conversation at a bar or party.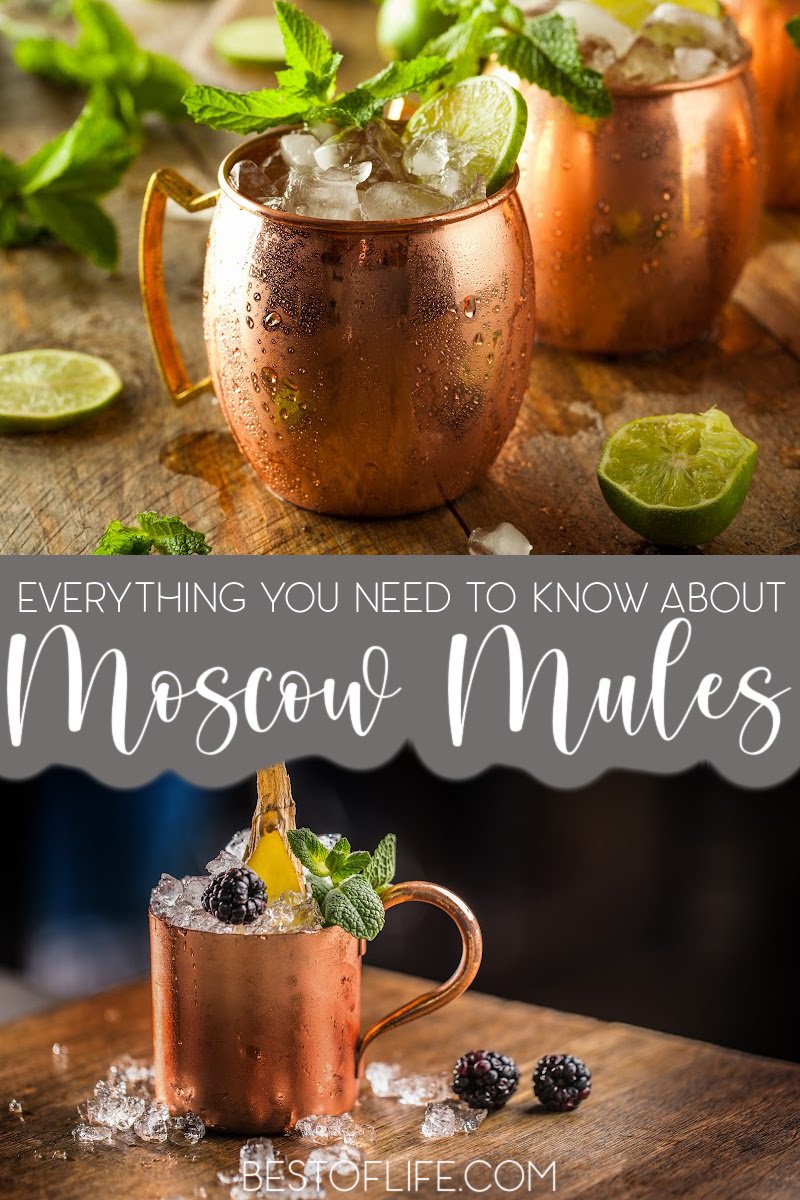 When you understand the best things to know about Moscow Mules, you will have a deeper appreciation for the classic cocktail, the Moscow Mule. When it comes to ordering a drink at a bar, I like to keep it simple. I'm not one for the margaritas and the complicated, "on the rocks, shaken, add a flaming orange peel" type of guy.
On the other hand, I'm also not the type of guy to order a whisky, or gin and tonic. I do need a little flavor. Enter the Moscow Mule. Yes, this was a trendy drink last year and it seemed like everyone was ordering Moscow Mules.
The thing is, the Moscow Mule has been around longer than you may think and has a pretty interesting beginning. Some of the best things to know about Moscow Mules come from that beginning, back in the '40s. Get our popular summer cocktail recipes ebook for only $2.99!
These drink recipes are perfect for any thirsty desire!
The First Pour
The history of the Moscow Mule is shaky at best, but there are a few staples in every story I've heard or read about the Moscow Mule. The first staple was John G. Martin, an executive at the Heublein drinks company in the '30's. Martin had bought the rights to a new drink entering America at the time, vodka.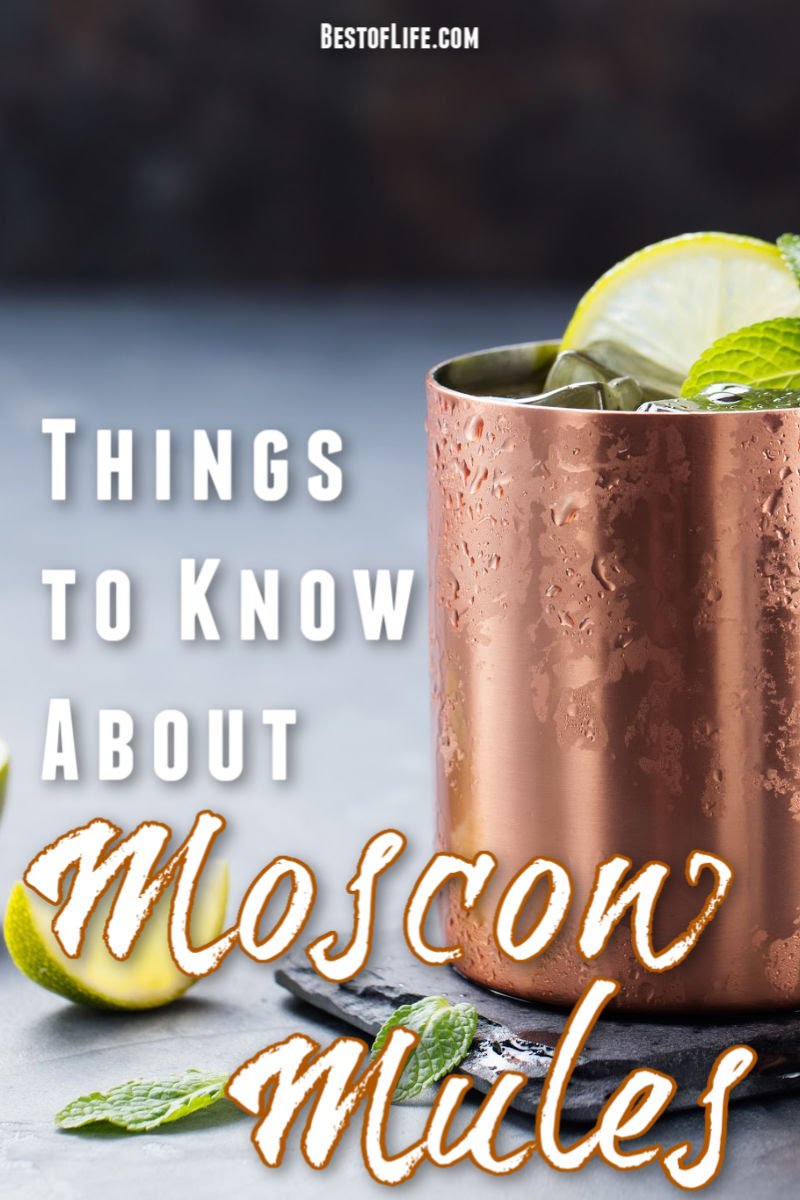 However, Americans weren't too keen on the stuff, so Martin had a hard time selling the stuff off to bars. Around the same time, you've got Jack Morgan, owner of the still popular, Cock'N'Bull British pub in Los Angeles. Morgan had a house beer that was a ginger beer, but that stuff was equally hard to sell by itself as well.
So when Martin showed up at Cock'N'Bull to sell off some vodka, the head bartender, Wes Price, had an idea.
The Copper Mug
It was actually a stroke of luck that the owner and the head bartender had access to plenty of copper mugs. Thanks an immigrant woman named, Sophie Brezinski came to California with plenty of copper mugs she had made in her father's copper shop back in Russia.
She found willing buyers at the Cock'N'Bull pub who needed a way to entice people to try their new invention, the now named, Moscow Mule.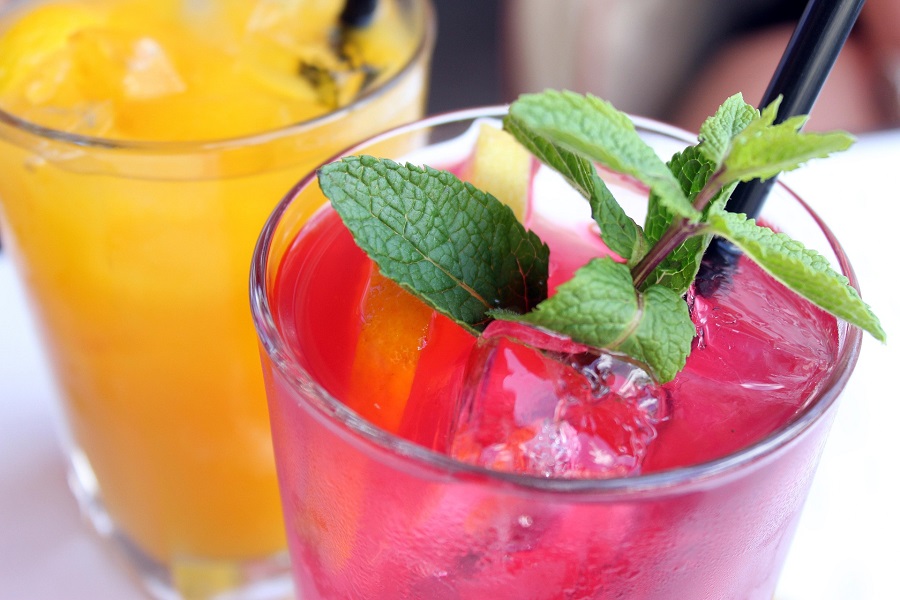 Side Note
There is actually a debate over whether a copper mug is necessary for a Moscow Mule or not. I will tell you this, I've had the cocktail in both a glass and a copper mug. Let's just say this, I went out and bought a few $20 copper mugs.
And I'm not partial to spending that much on a single cup, but that's the side of the debate I landed on.
The Rise of Vodka
Smirnoff may not talk about it much now, but if it wasn't for the Moscow Mule, Smirnoff may not be as popular as it is today. After Martin had started using Smirnoff Vodka in the Moscow Mule, more people wanted it. The popularity spread and Smirnoff became the choice of Vodka in bars across the United States.
Also, I only use Cock'N'Bull Ginger Beer when I make my Moscow Mules as well.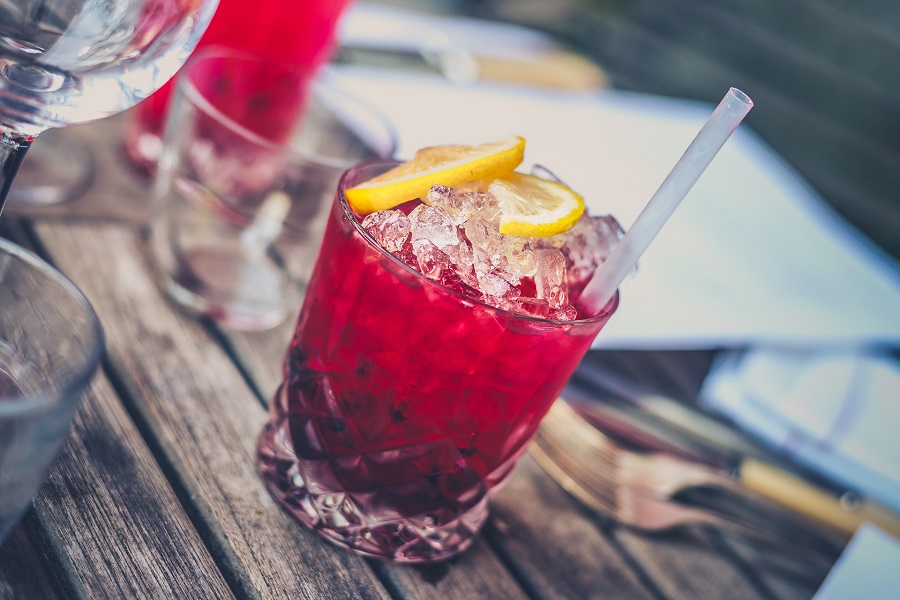 Advertising
For some reason, in 1965, Smirnoff decided to actually promote themselves with the drink in mind. Tapping into "talent" like Killer Joe Piro and Carmen McRae, Smirnoff created a dance and a jingle to advertise the vodka and the drink.
Resurgence
Even in the early years of the Moscow Mule, celebrities were the ones who were ordering it the most. A light, refreshing, and easy-to-make cocktail in a copper mug must've screamed "look at me, I'm popular" back then. Fast forward to the recent past, we still have celebrities drinking the cocktail in droves.
In fact, it regained its popularity thanks to Oprah, yes THAT Oprah. Oprah name-dropped the cocktail on television, and boom, instant popularity. In my own opinion, Instagram and social media helped keep it alive since the copper mug makes for a classy social share.
Now you know all of the cool things to know about Moscow Mules.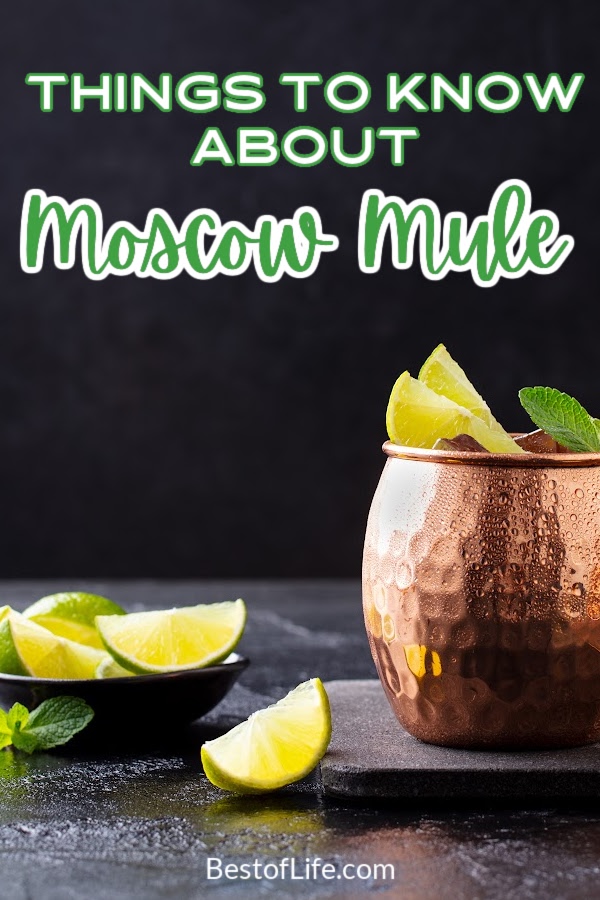 More Cocktails
Best Tequila Cocktails | Tequila Drink Recipes to Love | You don't have to stick to Moscow mules when you want a drink.
Best Beer Cocktail Recipes | List of Beer Cocktails | You can even make more cocktails with beer that will be very different from Moscow mules.
3 Whiskey Drinks for Summer | Refreshing Whiskey Cocktails | Whiskey is a drink that is mostly enjoyed during winter but fits in summer as well.
Valentine's Day Bourbon Cocktails | What do you like to serve up on Valentine's Day? Let's make it more interesting with some bourbon.
Bourbon Cocktails for Fall | Best Bourbon Fall Drinks | Bourbon should be enjoyed more often with a cocktail state of mind.