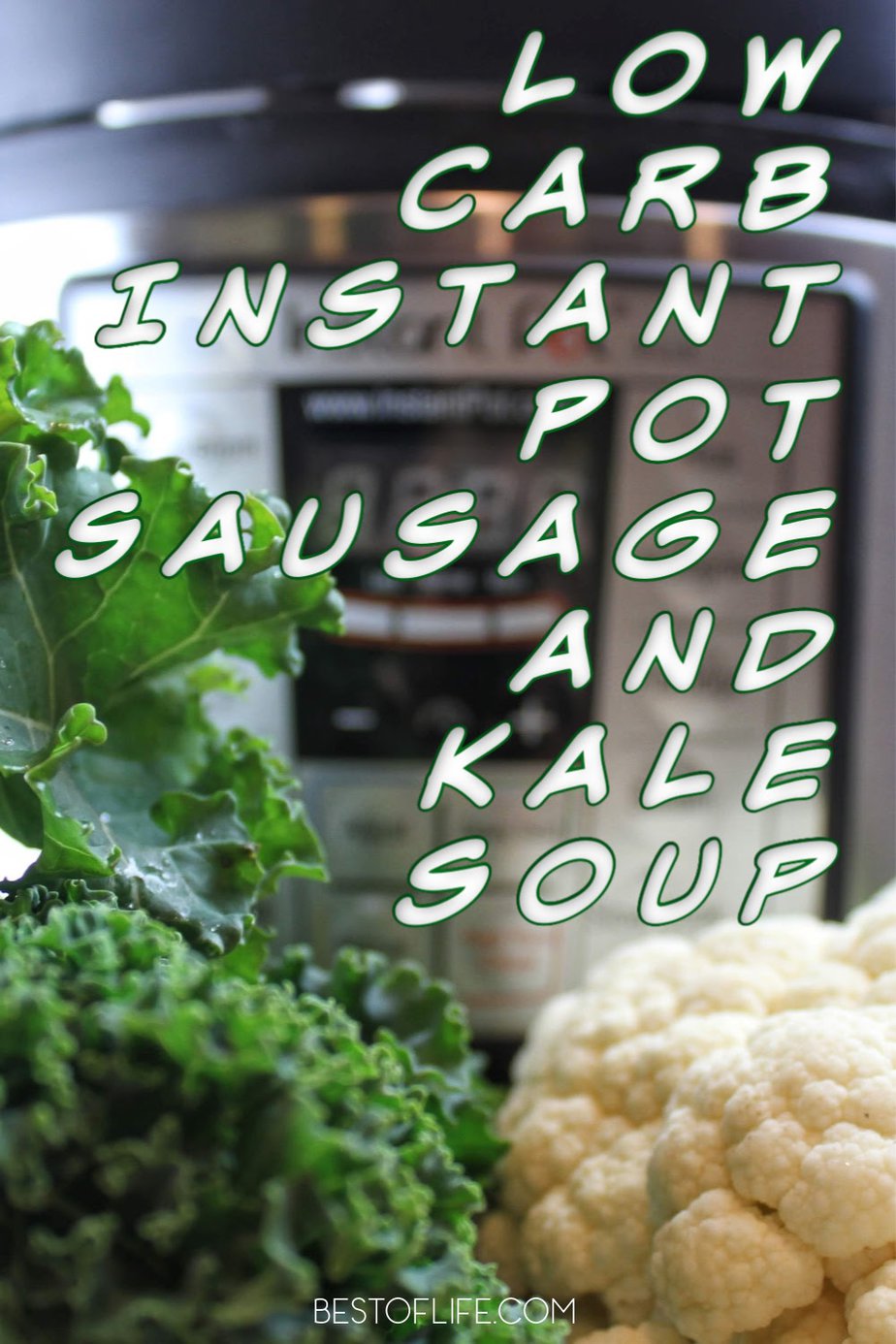 Soup is the perfect dish for feeding a crowd and doing a meal prep. It can also be a delicious way to feel full on a low carb diet plan and it's downright comforting. Slowly simmered homemade soup is really the best. You just can't get the same flavors from a can. But who has time for a slow simmer? What if you can take all that time out of the equation but still get the same results? That is what you will find in this low carb Instant Pot creamy sausage and kale soup recipe.
This Instant Pot creamy sausage and kale soup is perfect for family meals and you can easily scale the recipe for a delicious party food.
You'll want to get your Instant Pot out for this one. If a creamy, hearty and unbelievably low carb take on Tuscan soup is what you are craving, then you are going to love this Instant Pot creamy sausage and kale soup.
Tuscan soup is divine comfort food, full of flavor and richness. But it's usually loaded with chunks of potato, leaving it out of any low carb diet. That's where that amazing and versatile vegetable, cauliflower, comes in. With a simple swap, voila! You have a luscious, low carb meal.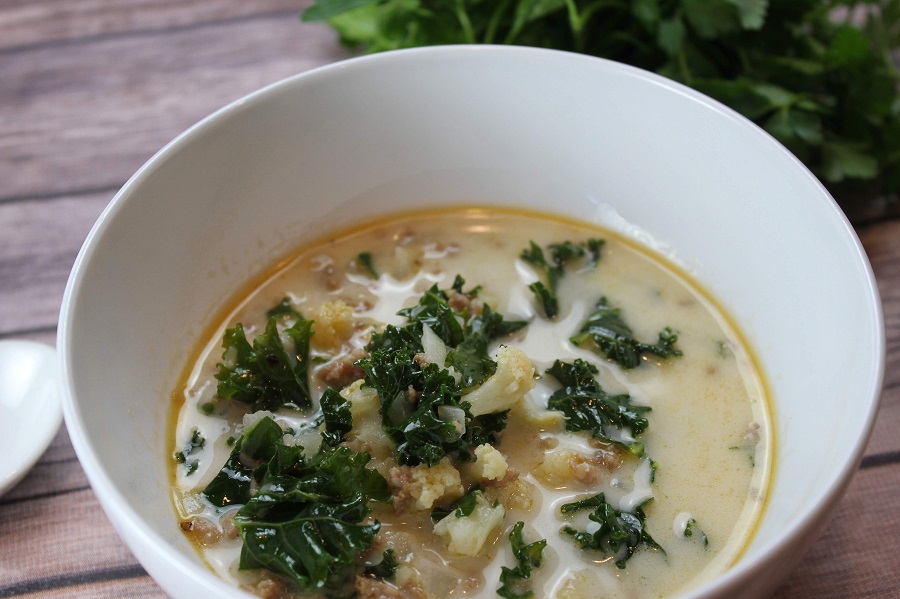 Low Carb Instant Pot Creamy Sausage and Kale Soup Ingredients
The list of ingredients seems like a long one. But each ingredient is important to the overall dish. You may have some of these things laying around in the kitchen already.
But you will also want to use as many fresh ingredients as you possibly can. The beauty of this low carb Instant Pot creamy sausage and kale soup recipe is that the directions list is much shorter.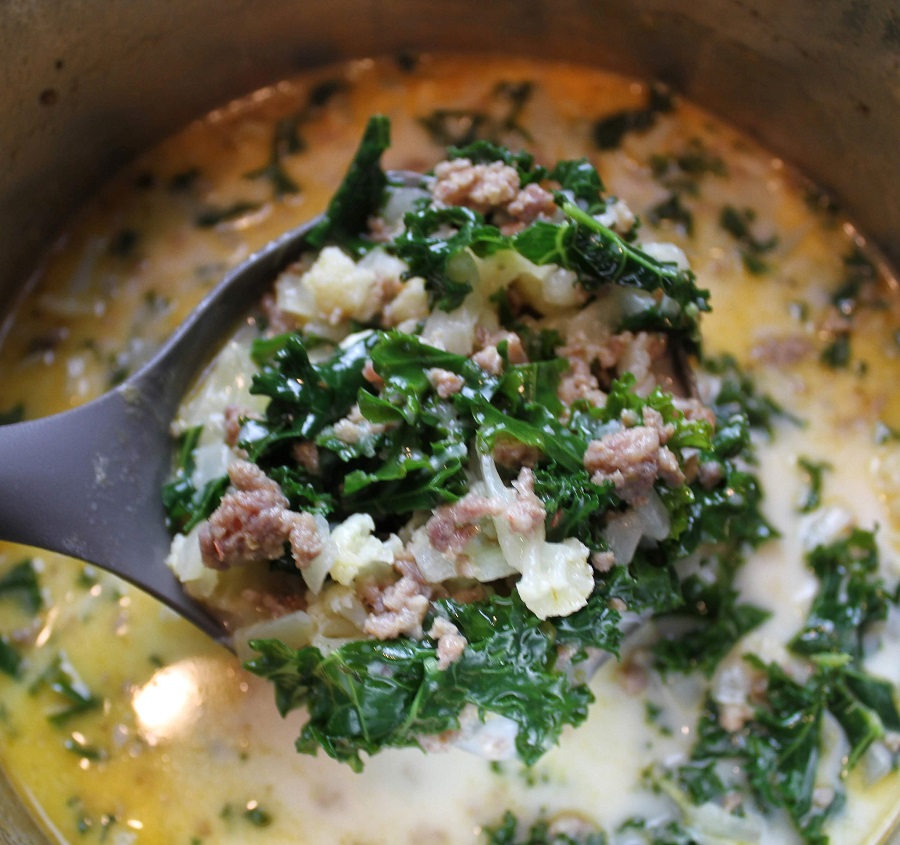 There will be some technical steps but overall, this recipe is simple and delicious.
1 lb mild, ground Italian sausage
1 large onion, diced
3 cloves garlic, minced
1 tbsp avocado oil
1 tsp oregano
2 cups cauliflower florets
1 tbsp tomato paste
1 bunch kale, washed, stripped off of the stem and roughly chopped
48 oz chicken broth
¾ cup heavy cream
Salt and pepper to taste
Freshly chopped Italian parsley (for serving)
Grated parmesan cheese (for serving)

Low Carb Instant Pot Creamy Sausage and Kale Soup Directions
Set your Instant Pot to saute mode. Add the oil and Italian sausage. Brown the sausage for about 5 minutes, using a wooden spoon to break it up as it browns. Drain any excess fat.
While still on saute mode, add the garlic, onion, and oregano. Stir and cook for about 3 minutes until the onion is translucent.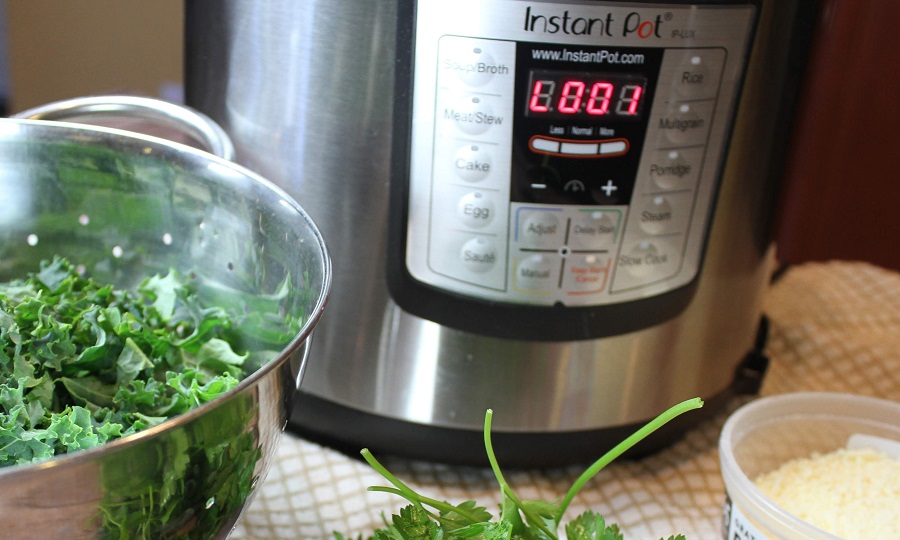 Stir in the chicken broth and tomato paste and cauliflower.
Place the lid on the Instant Pot and set the manual timer to 5 minutes.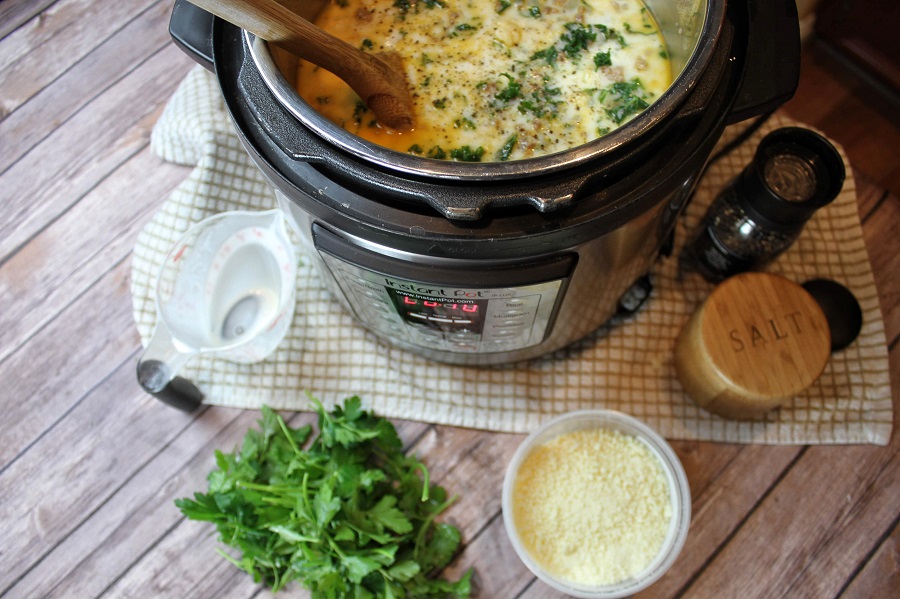 When the cooking time is done, carefully do a quick release with the long end of a wooden spoon.
Set the Instant Pot to the "Keep Warm" setting and remove the lid. Stir in the kale. Replace the lid and let it sit for about 3 minutes.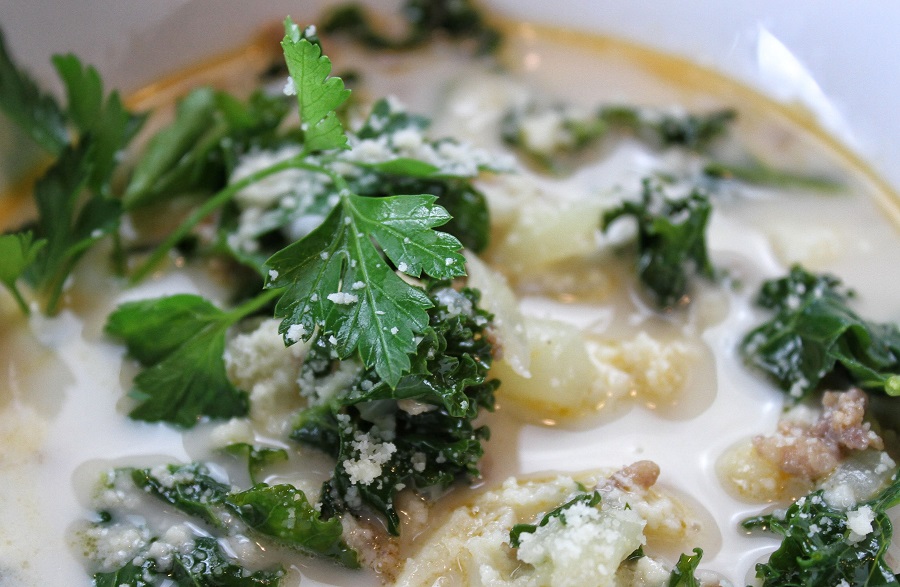 Remove the lid once more and stir in the heavy cream. Keep stirring until heated through, 1-2 minutes. Then season the soup with salt and pepper and stir it in.
Ladle the soup into bowls. Top with parsley and parmesan cheese and serve.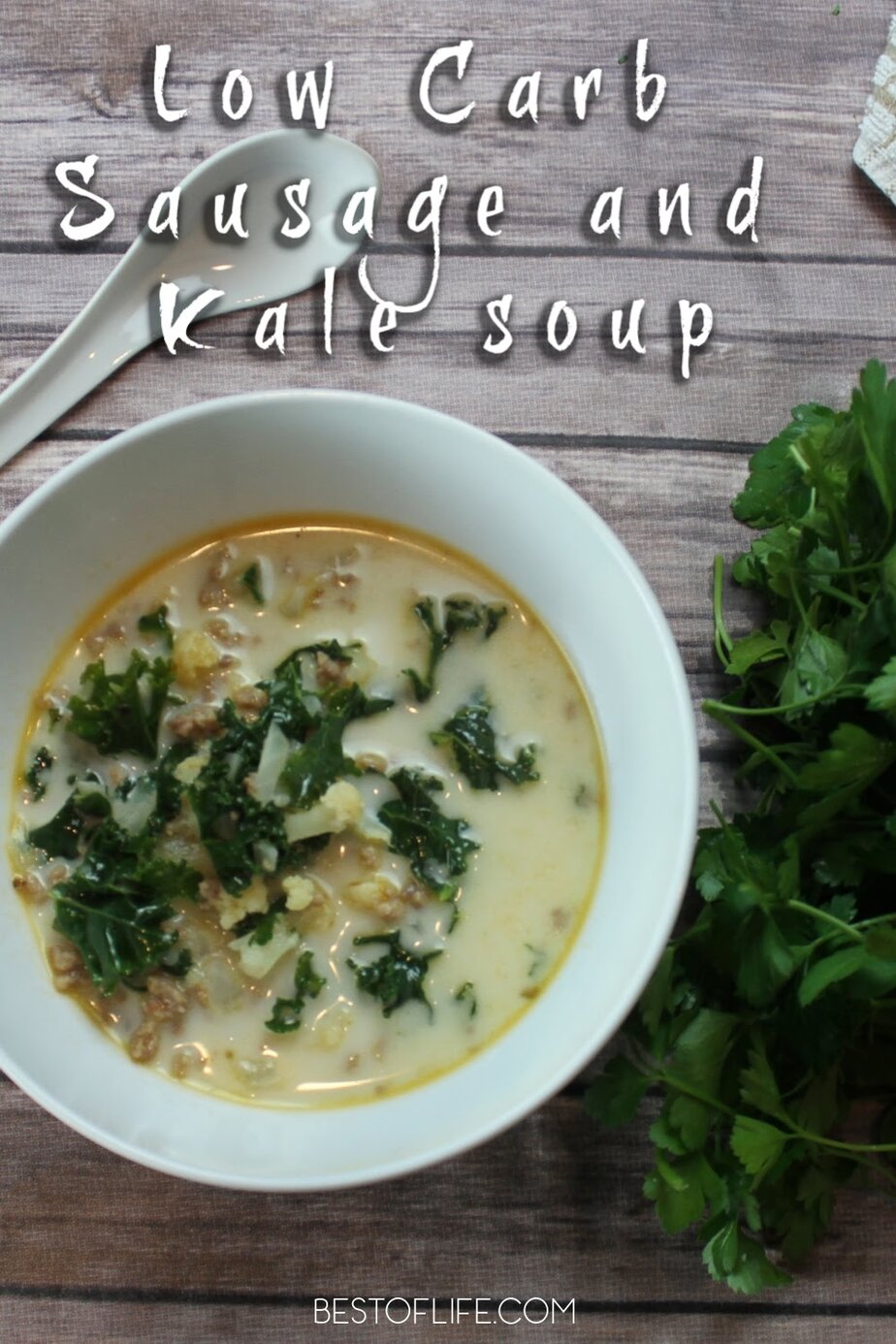 More Instant Pot Recipes
Easy Instant Pot Lasagna Recipes
How to Make Instant Pot Mashed Potatoes
Instant Pot Healthy Snack Recipes
Instant Pot Spaghetti Recipes that Anyone Can Make