Best Motivational Quotes for People Who Struggle with Anxiety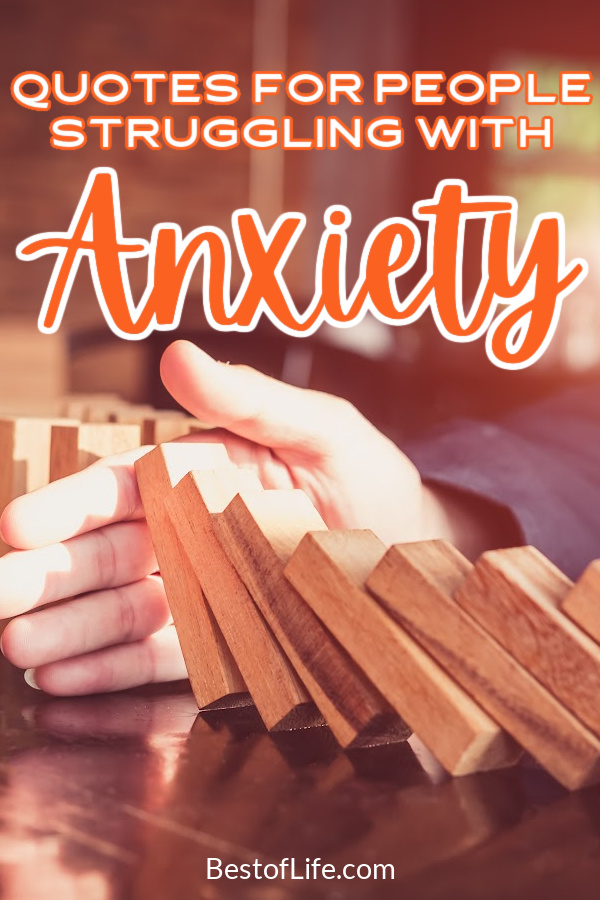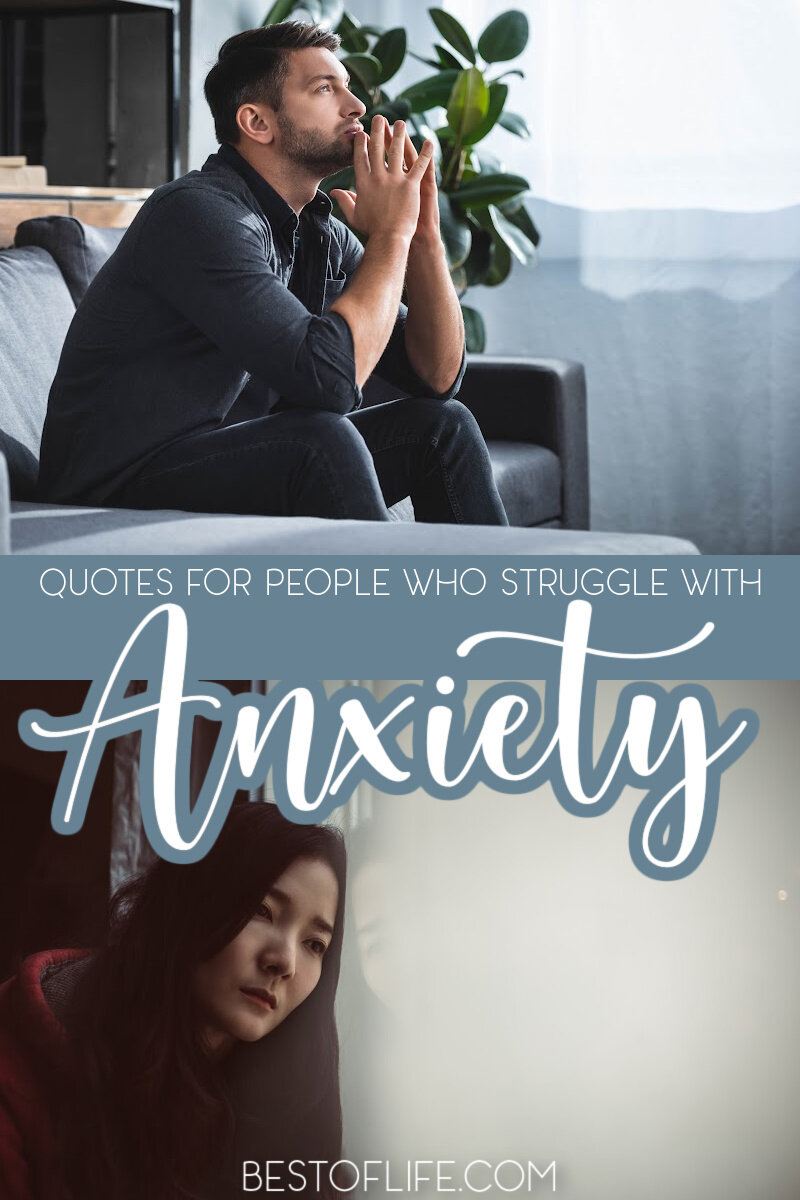 Anxiety is not fun to deal with, yet so many of us are doing just that. Dealing with anxiety. Motivational quotes for people who struggle with anxiety can help. In fact, "struggle" is a weird word to use because we aren't struggling, we're kicking its butt.
The best motivational quotes for people who struggle with anxiety may help when we are dealing with an attack for any reason. What is it like to live with anxiety? It is very difficult, for some more than others. But ultimately, we all have a bit of anxiety.
But there are those of us who may miss out on cool things in life because of anxiety alone. For example, there may be too much anxiety involved in going to an event or spending time with friends. We have to force ourselves to go out and do those activities.
However, forcing yourself to do something definitely makes it less fun. Therefore, the easiest solution is to just not go. Anxiety causes a lot of problems and makes even the smallest task seem so much bigger. There also is no such thing as a small problem to some with anxiety.
But there are some things we can do to help the situation. We can use the best motivational quotes for people who struggle with anxiety to help get us over the onset of anxiety. Of course, there is no one form of anxiety, some people deal with it at a higher level than others.
But there is no harm in trying. There are only things to be gained from trying to use quotes to talk yourself out of the anxiety. But the important thing is that people who are dealing with anxiety know they are far from alone. There are others out there dealing with the same thing on a daily basis. You are not alone. They are not alone.
Motivational Quotes for People Who Struggle with Anxiety
"Happiness is not a brilliant climax to years of grim struggle and anxiety. It is a long succession of little decisions simply to be happy in the moment." -J. Donald Walters
"A crust eaten in peace is better than a banquet partaken in anxiety." -Aesop
"Nothing is permanent in this wicked world-not even our troubles." -Charlie Chaplin
"Actually spending ten minutes clearing off one shelf is better than fantasizing about spending a weekend cleaning out the basement." -Gretchen Rubin
"Good humor is a tonic for mind and body. It is the best antidote for anxiety and depression…It lightens human burdens, it is the direct route to serenity and contentment." -Grenville Kleiser
More Motivational Posts for People who Struggle with Anxiety
"We live only a few conscious decades, and we fret ourselves enough for several lifetimes." -Christopher Hitchens
"In order to move on, you must understand why you felt what you did and why you no longer need to feel it." -Mitch Albom
"Anxiety happens when you think you have to figure out everything all at once. Breathe. You're strong. You got this. Take it day by day." -Karen Salmansohn
"Sometimes letting things go is an act of far greater power than defending or hanging on." -Eckhart Tolle
"The elimination diet: Remove anger, regret, resentment, guilt, blame, and worry. Then watch your health, and life, improve." -Charles Glassman
More Quotes
Quotes About Surrounding Yourself with Happiness | The first step to working on our mental health is to simply surround ourselves with happiness.
Best Quotes about Living with Intention | Living with intention is a good way to make sure you reach your goals and do so with ease.
Some of the Best Hilarious Smartass Quotes | Everyone has their own way of dealing with anxiety or any situation in life; being a smartass might be the best way though.
Quotes About Change for the Better | Change is something we all need to deal with but there is nothing to worry about. It is just a part of life.
Best Quotes About Getting Older | We don't have a choice, we have to get older but we can do it with smiles on our faces.