35 DIY Valentines Day Crafts for Kids that Will Save Parents Money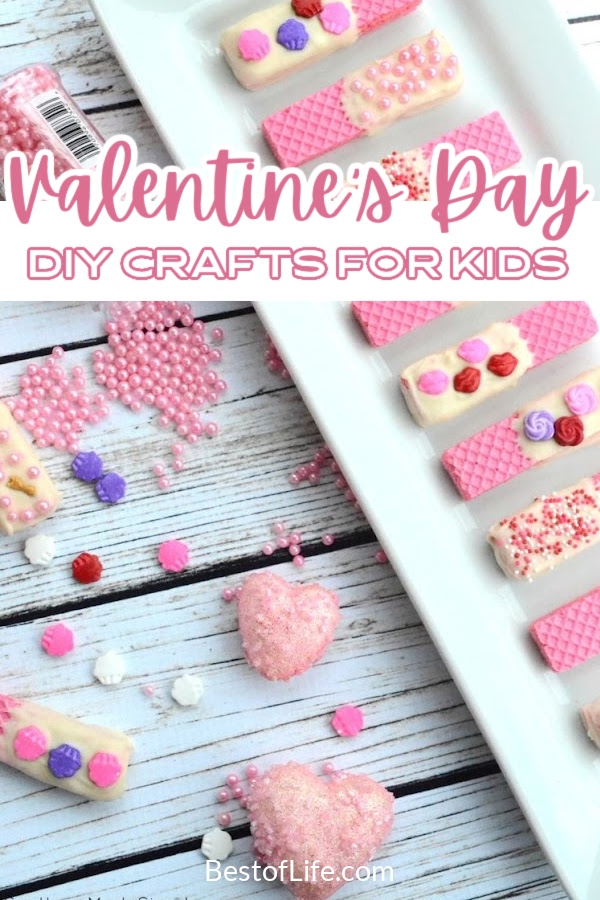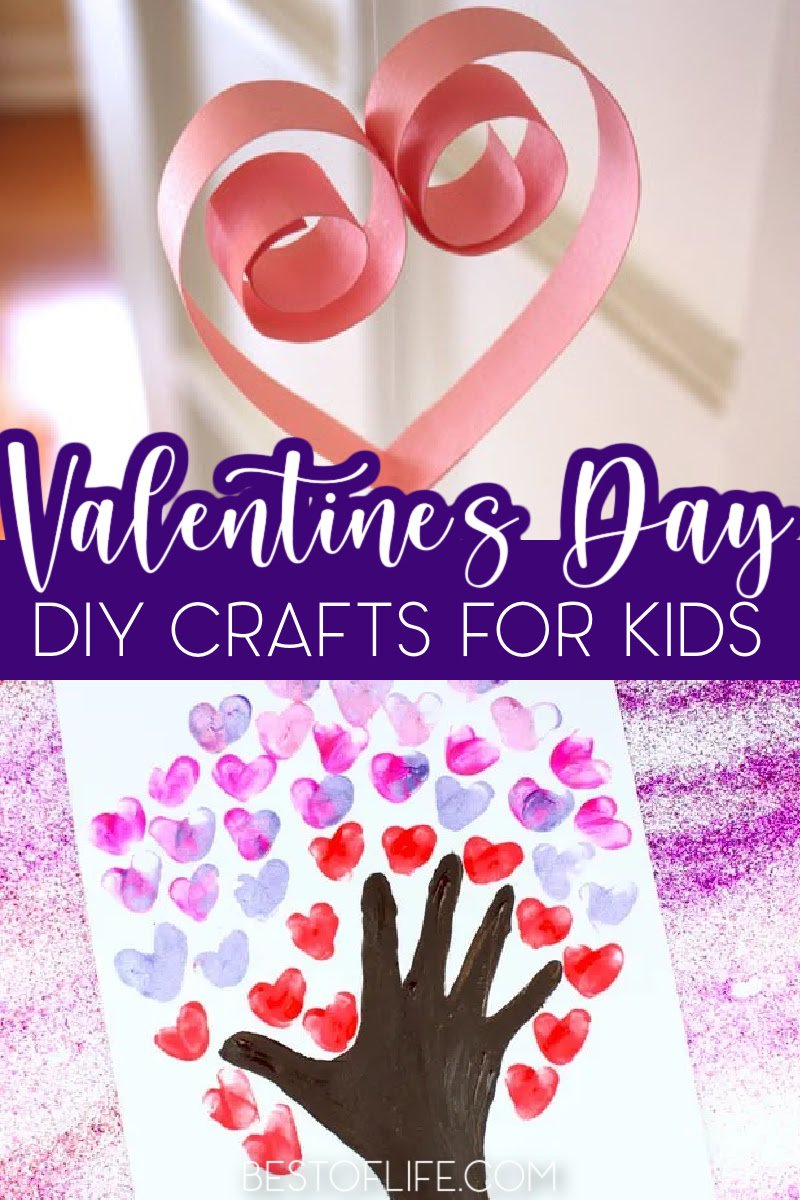 [mv_video doNotAutoplayNorOptimizePlacement="false" doNotOptimizePlacement="false" jsonLd="true" key="e1ceimtrgtd5jbpvcdwq" ratio="16:9″ thumbnail="https://mediavine-res.cloudinary.com/video/upload/e1ceimtrgtd5jbpvcdwq.jpg" title="How to Make Unicorn Bark (Recipe Tutorial)" volume="70″
Valentine Day is just around the corner and that means many adults will be out shopping for gifts for their significant others. But adults aren't the only ones who get in on the action. Children across the country are bringing DIY Valentines Day crafts and cards to class to share with the entire class.
The goal of these exchanges is usually to help make everyone in the class feel appreciated by their peers. Parents, however, are not always interested in spending a ton doing this. DIY Valentines Day crafts may be the solution.
DIY Valentines Day crafts could help parents save money on cards and more during the celebration of love, friendship, and companionship. Valentines Day is often celebrated by exchanging cards and candy in the classroom. Parents will go by the drove to buy premade cards and bags of Valentines Day candy for their kids.
However, there is an easier way to go about everything. Parents and kids can work together on DIY Valentines Day crafts to bring to class on the big day. Most of these crafts will cost less than all of the premade cards and even give parents an opportunity to spend time with their children.
In fact, making these crafts could turn into a Valentines Day tradition for the whole family. Just don't forget the traditional box of chocolates, please.
DIY Valentines Day Crafts for Kids
DIY Glitter Mason Jar | Best of Life Magazine
Heart-Shaped Pencil Topper | Easy Kids Crafts
Gift Cups | A Fork's Tale
Heart Shaped Cake Pops | Hello Little Home
Baking Cup Valentines | Skip to My Lou
Paper Heart Wreath | Sprinkle of Glitter
Love Bugs | Mom Luck
DIY Crafting
Crafting is a fun way to spend time together with your kids as a family. But kids crafting means so much more. It gets their creative juices flowing which is not only good for development, but good memories for them to have. You can even make it a tradition to get crafting for every holiday or just your favorites.
Paper Plate Cow Valentine | Crafty Morning
You're the Bomb | Crazy Daze Designs
Picture Holder Craft | All Kids Network
Strawberry Valentine Sugar Wafers | Southern Made Simple
Paper Heart Garland | How About Orange
3-D Valentines Day Card | Juggling With Kids
Hugs and Kisses Valentine Handprints | iHeart Nap Time
Valentine's Day Gifts
They say the best gifts are the ones that you make because they come from the heart. That means these DIY Valentines Day crafts for kids will make the perfect gifts for their friends in class. Those days of sharing Valentines in school are not gone. They may have evolved but they are far from over.
Valentines Day Pencils | The Gunny Sack
Pencil Holder | Craftlas
Valentine Creature Craft | Kid-Friendly Things to Do
White Chocolate Bark Bites | No. 2 Pencil
Fingerprint Heart Tree | Arty Crafty Kids
Pizza Paper Plate Craft | Surviving a Teacher's Salary
Love Bug Craft Stick | Sunshine Whispers
Enough for a Class
Speaking of class. It is important to make sure you bring enough for the whole class. Parents know what it is like to deal with a situation where their child was excluded. Let's not make Valentines Day one of those memories for anyone. Instead, we can make enough DIY Valentines Day crafts for kids to share with the entire class.
Lil Love Monsters | Eighteen 25
Valentine's Day Donuts | The First Year
Flowering Tree Craft | Krokotak
Sticky Pom Pom Hearts | Fun Littles
Heart Pockets | Meet Penny
Cupid's Arrow Pretzel | One Little Project
Heart Headbands | Into the Woods
Get Creative
These step by step guides will help you get as many gifts as you could ever need. However, there is no need to stick to the rules, get creative. Use different colors, combine different crafts, let those juices flow. You could even say that you should follow your heart with these heart crafts.
Paper heart Mobile | Buggy and Buddy
Printable Star Wars Cards | Wit and Wander
Heart-Shaped Rice Krispie Treat Pops | Pint-Sized Treasures
Valentine Rocket Ships | Glued to My Crafts
Chocolate Covered Pretzels | The Paper Pinata
Window Garlands | We Lived Happily Ever After
Printable Owl Valentines | Artsy Fartsy Mama
Light Up Circuit Valentines | Left Brain Craft Brain
More DIY
Baby Boy Nursery Ideas | Cute DIY Baby Room Ideas | DIY crafts are not just about paper gifts. You can DIY the decor in your nursery.
Best Wine Gifts to Give | DIY Wine Basket Ideas | Get creative with a bottle of wine and make some gifts for friends who are all about that wine life.
15 Unicorn Birthday Party Decorations to Make a Party Magical | Use those crafting skills to decorate for the perfect girl's birthday party.
40+ Pumpkin Carving Ideas for Halloween | Spook your neighbors with some DIY fun and a few pumpkins.
Office Decor Ideas for your Home Office | You could also just use those skills to nest and make your home office the most comfortable space for you to work.