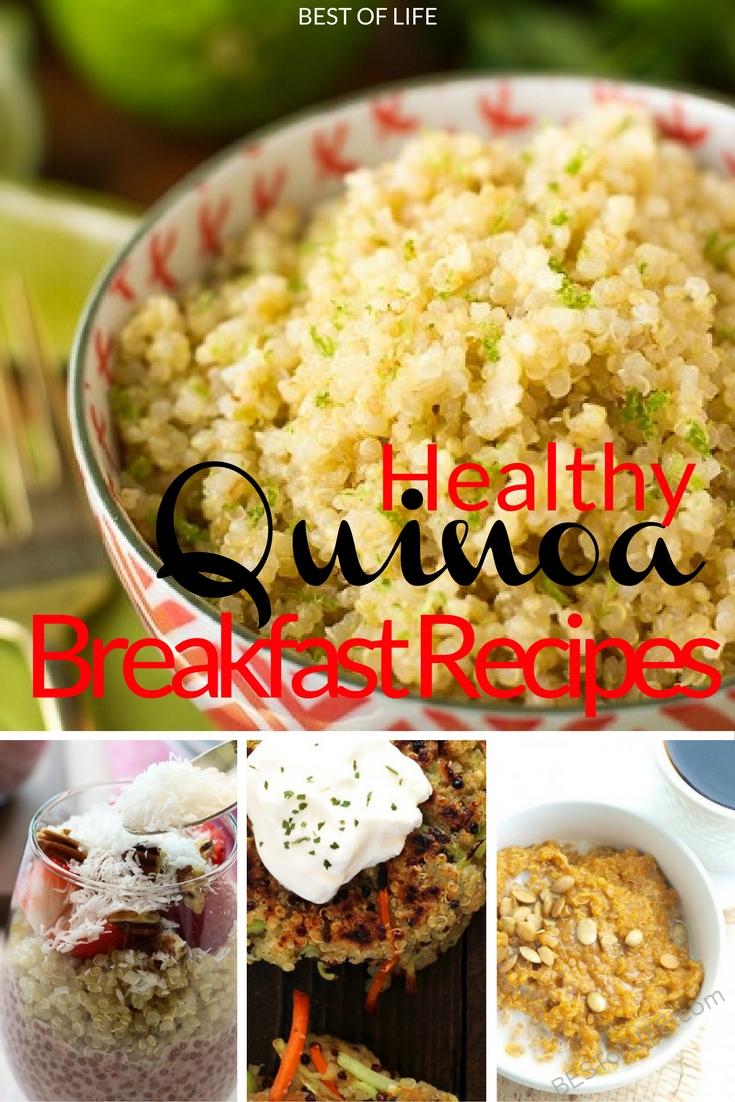 Quinoa is an amazing grain and you can stock up without worrying if it will go bad quickly. I also like to keep some dried fruit on hand to go with my quinoa breakfast recipes. You can always add some dark chocolate, dried fruit, fresh fruit, honey, granola, or yogurt for a quick and healthy quinoa breakfast recipe!

The best quinoa breakfast recipes help introduce you to the exponentially healthy world of quinoa with a burst of flavor that you will want again and again.
When you're looking for a healthy breakfast, there is no better option than quinoa. Quinoa is kind of like a cereal grain but with numerous additional health benefits. The grain is high in fiber and protein, has no gluten, a low glycemic index, is high in antioxidants and can even help you lose weight. There are more health benefits to quinoa than I can even list in an intro paragraph. The best part is, there are some very tasty quinoa breakfast recipes out there so the hard work is done already.
Coconut Lime Quinoa | Unsophisticook
Quinoa Breakfast Scramble | Wendy Polisi
Blueberry Breakfast Quinoa | Damn Delicious
Roasted Tomatoes With Eggs and Quinoa | This Gal Cooks
Quinoa Egg Muffins with Broccoli | iFoodReal
Ham, Cheese, and Veggie Quinoa Frittatas | Kristine's Kitchen Blog
Cinnamon Apple Breakfast Quinoa | Simply Quinoa
Quinoa Rice Pudding | Catching Seeds
Apple Pie Quinoa Breakfast Bowls | Chocolate Covered Katie
Dark Chocolate Quinoa Breakfast Bowl | Minimalist Baker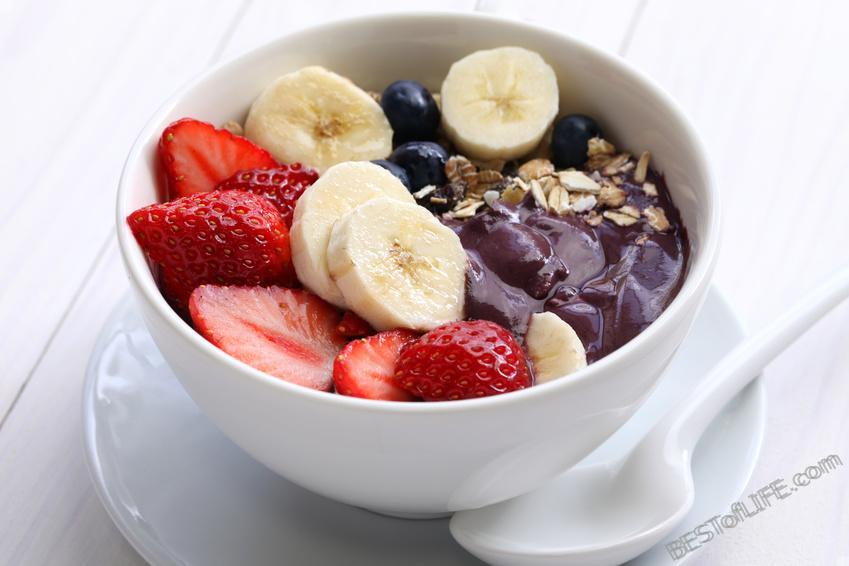 Quinoa Banana Chocolate Chip Breakfast Bake | Jeanette's Healthy Living
Strawberry Chia and Quinoa Breakfast | Maria Ushakova
Banana Quinoa Breakfast Bars | The Healthy Maven
Pumpkin Banana Quinoa Breakfast | Happy Healthy Mama
Honey-Lime Quinoa Fruit Salad | The Recipe Critic
Quinoa Omelette Bites | Tablespoon
Sausage and Cheese Quinoa Breakfast Bowl | Organize Yourself Skinny
Broccoli & Quinoa Breakfast Patties | Neurotic Mommy
Quinoa Apple Skillet Cake | The Soccer Mom Blog
Oatmeal Quinoa Power Bowl | Camille Styles
Quinoa is a great way to keep your breakfast healthy, even if it has some unhealthy ingredients. If you're in a hurry and need a healthy breakfast to-go, you can let quinoa sit overnight, and it will be ready in the morning. Do I even need to tell you that quinoa is a great option for camping trips as well?
Save
Save