How to Cook a Ham Like a Pro | Holiday Cooking Tips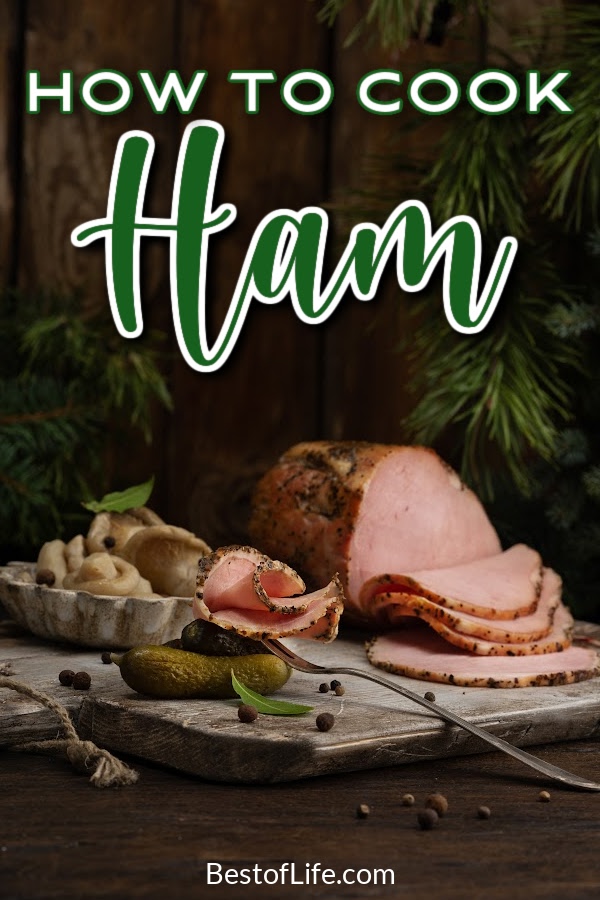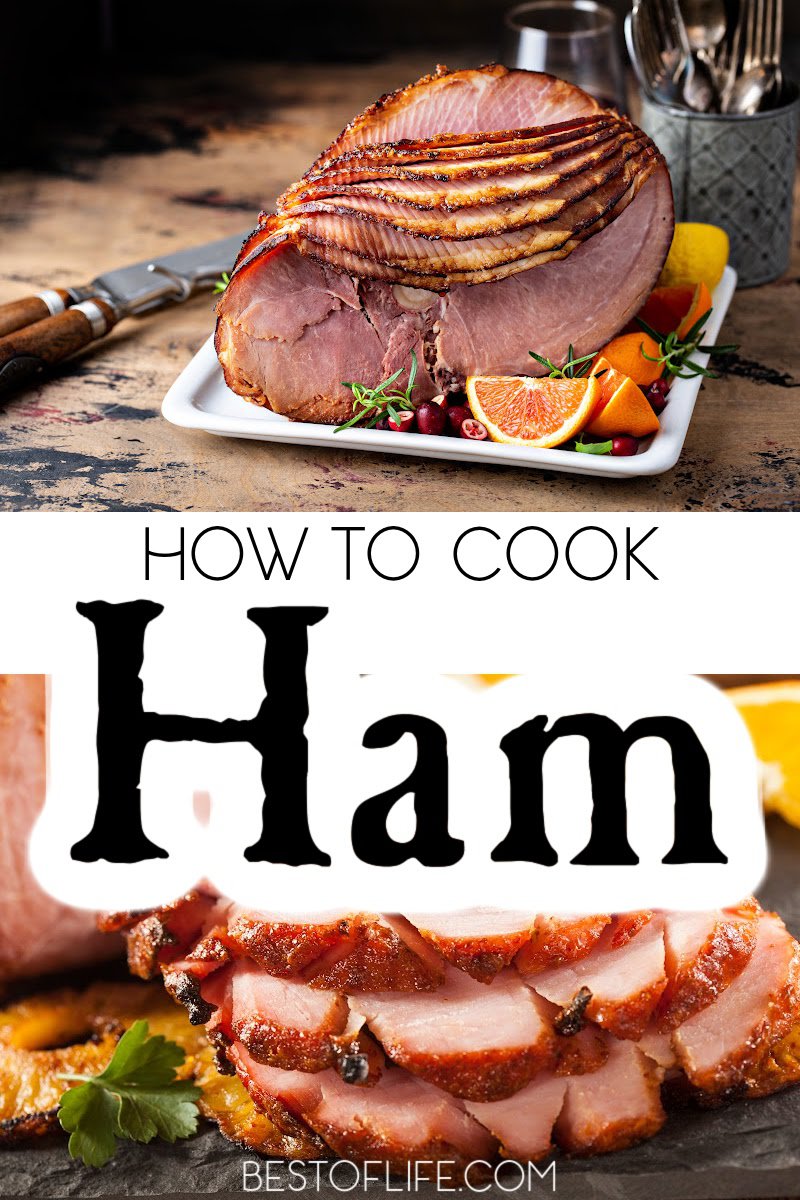 Ham is the centerpiece of many holiday meals, but it can be just as complicated as cooking a turkey. Knowing how to cook a ham like a pro could make your holiday meal centerpiece the star.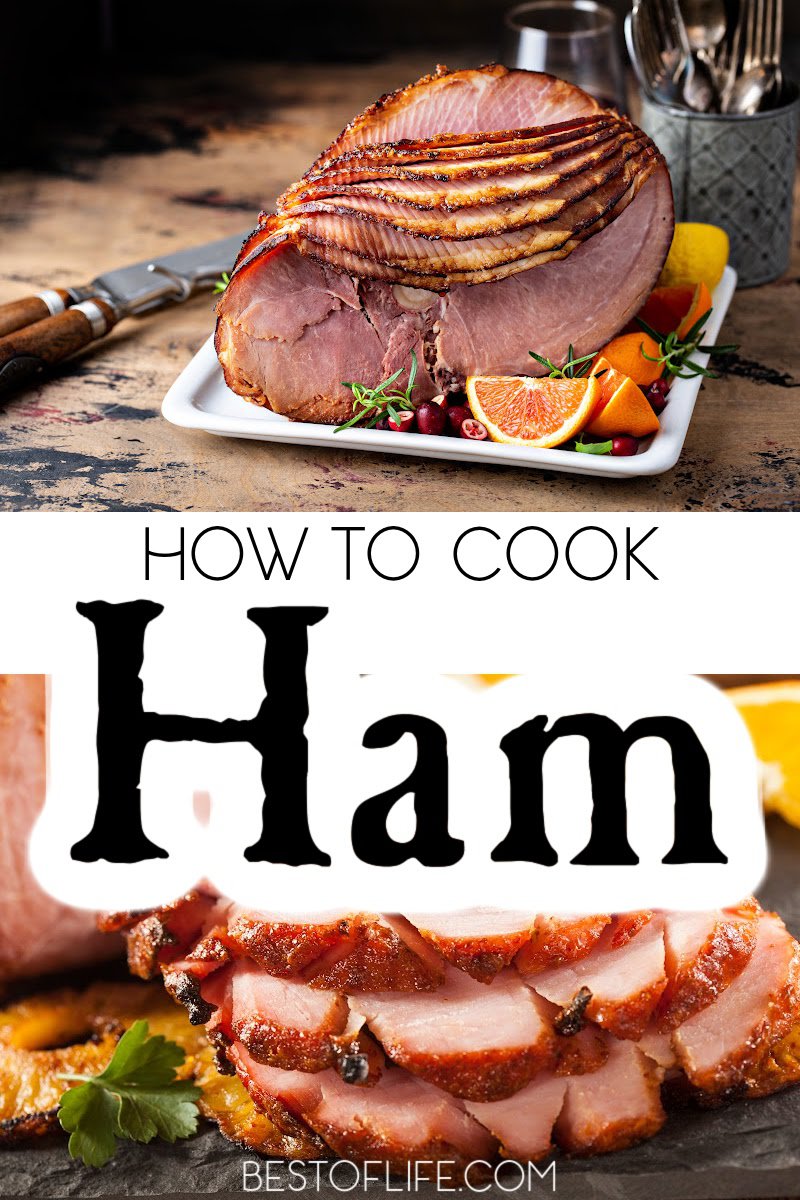 Now that the turkey leftovers are finished, and it's almost time for the next big meal of the holiday season, it is time to consider planning. When you know how to cook a ham like a pro, the holiday season becomes a delicious and festive celebration that impresses every guest.
Ham has long been the main dish in holiday meals. It may be due to the turkey exhaustion or the need for something new, but ham is perfect for Christmas. The problem is not many people know how to cook a ham like a pro.
Believe it or not, your success starts at the grocery store with the ham you choose. From there, it takes skill, patience, knowledge, and, of course, the best tips for cooking a ham.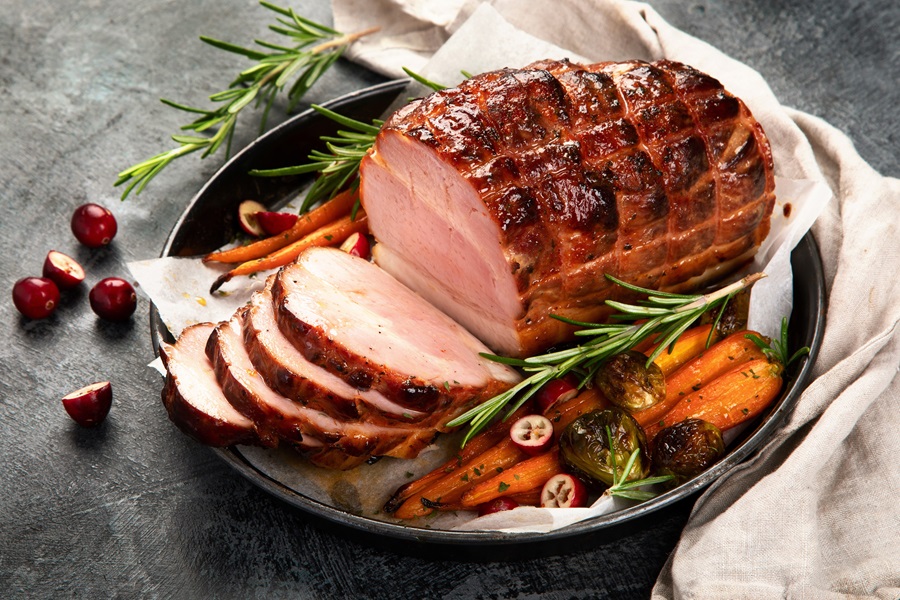 How to Cook A Ham Like A Pro
Ham comes in a few different options, like country hams, city hams, and canned hams. Firstly, stay away from canned hams, which should be obvious. Country hams are uncooked hams and aren't spiral-sliced.
City hams usually come precooked and just need to be reheated; to find these hams, look for the "ready-to-eat."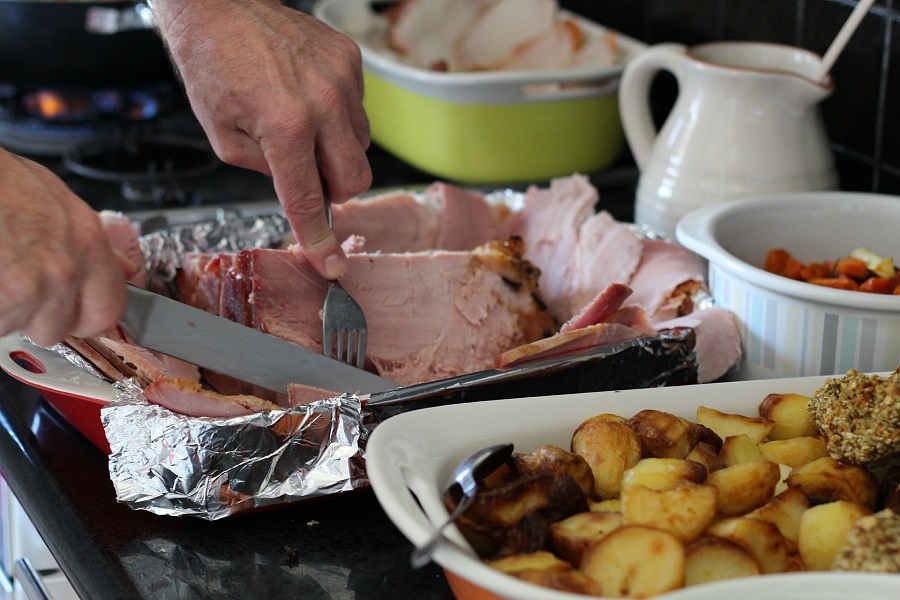 How to Cook A Ham Like A Pro | Plumped is Not Good
Stay away from hams that are artificially plumped because that means it has been injected with water or "natural" juices. Read the label. If it reads just "ham," you're good to go.
If you see something like "water added" or "ham with natural juices," leave it for someone else. That water and/or "natural juices" will dilute the flavor of the ham, and while it may look slightly better as the centerpiece, it won't taste as good as it looks.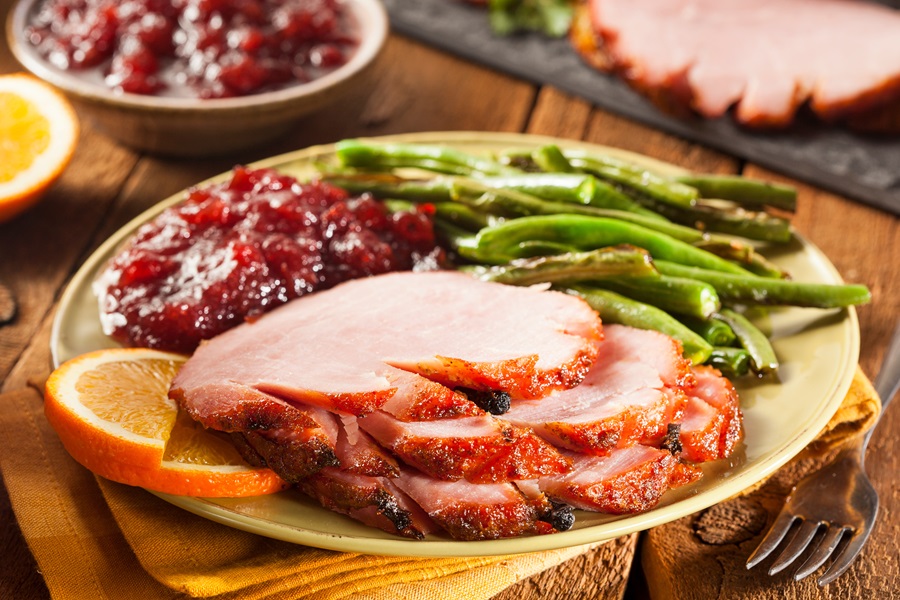 How to Cook A Ham Like A Pro | Setting Up The Bake
Now that you have the right ham, you will need to reheat it. The thing you want to avoid here is drying out the perfectly cooked ham. To do this, covered baking works best.
Place the ham cut-side down and cover with foil. You can also add wine or water to the bottom of the baking pan to make sure there is plenty of moisture in the ham.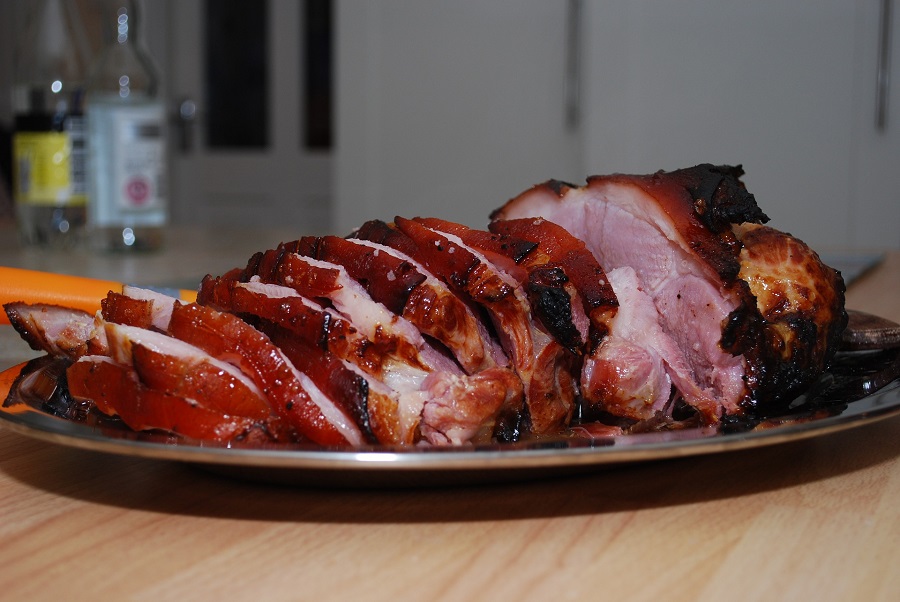 How to Cook A Ham Like A Pro | Glaze or Not?
The ham you bought is already cooked and just needs to be reheated. Easy! But what about the glaze? There is almost always a glaze packet included, which is meant to add a little flavor to the outside of the ham and make it look nicer.
However, it's not crucial. In fact, it's better if you make your own glaze and use that instead. If you do use a glaze, don't put it on too early, or it will dry out the ham.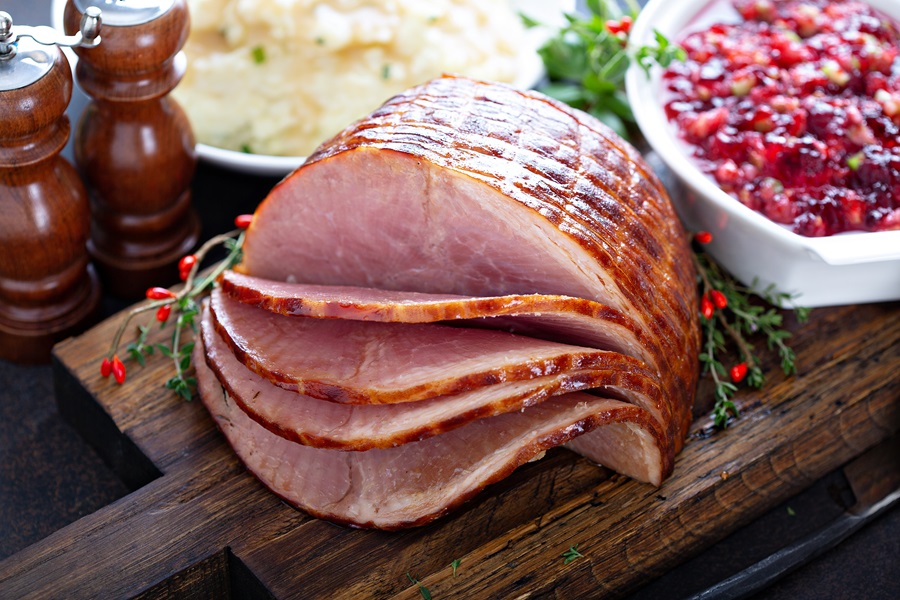 Start by cooking the ham covered until its internal temperature has reached 120 degrees. Then, glaze the ham and bake it for another ten minutes. Then, glaze it again.
After the second glazing, broil the ham for another 5 minutes or until the outside has caramelized.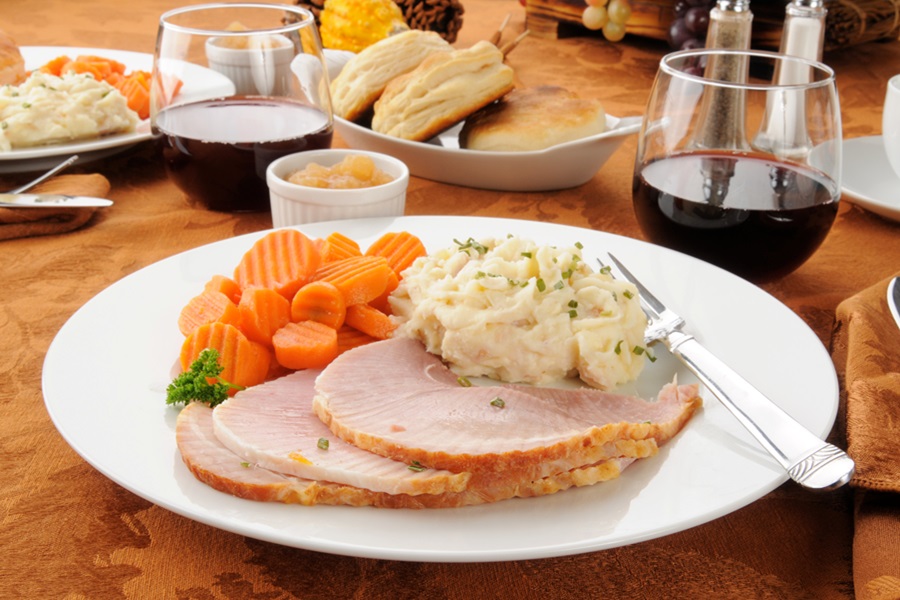 How to Cook A Ham Like A Pro | Carve the Ham
Now, here is a step-by-step on how to carve the ham. Many argue that a meal isn't good until it has been photographed and posted to social media. If this is you, make sure you carve the ham perfectly so it's gram-ready.
To do this, you will need a paring knife, slicing knife, carving fork, and a carving board.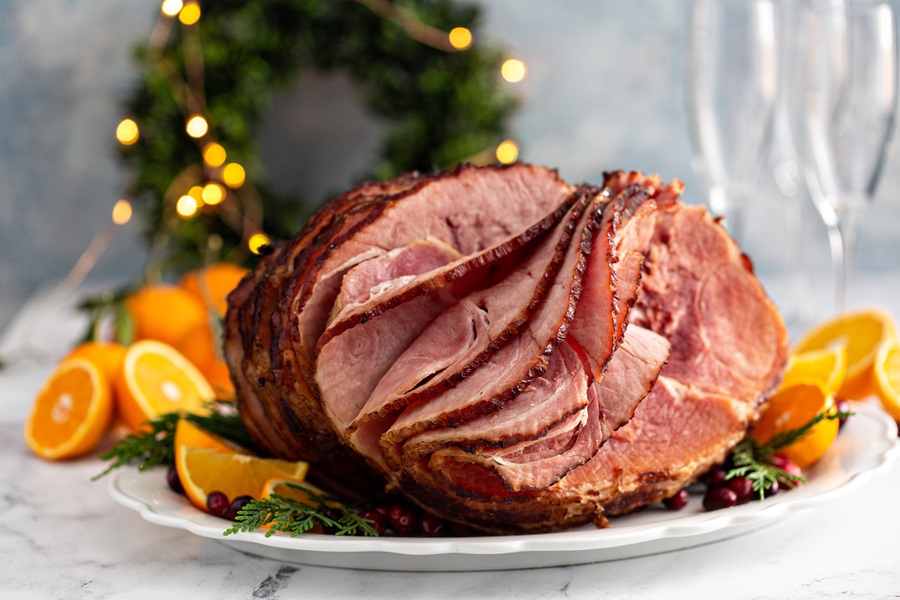 Put the ham on its side and use the paring knife to cut around the bone, getting as close to it as possible. Use the carving fork during each step to ensure the ham stays in place as you cut and slice.
Using the carving knife, slice horizontally above the bone.
Turn the ham cut-side down and slice down as close to the bone as possible to remove the remaining meat.
Now cut between the slices to let them flap over. You're done!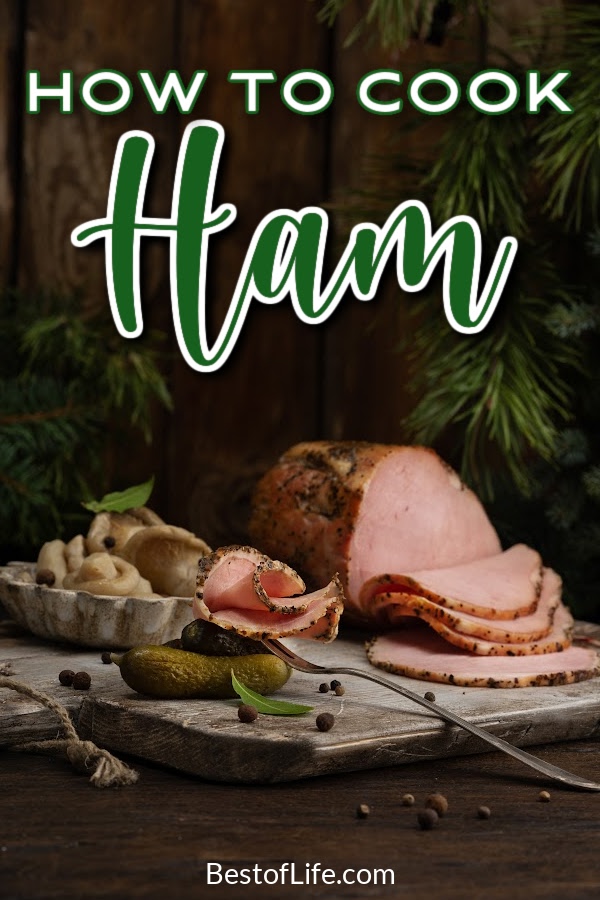 More Easy Recipes
Baked Easter Ham Recipes to Impress | You already know how to cook ham like a pro, but now it is time to spice things up even further.
Easy Edible Cookie Dough Bites Recipe | Cookie dough bites that are safe to eat can easily be made at home and make the perfect holiday party treat.
Corned Beef Instant Pot Recipes | Corned beef is usually a March recipe, but you can enjoy this delicious dish any time of year.
Whole30 Instant Pot Teriyaki Chicken | Teriyaki chicken is something people often use a jarred sauce for, but those days are long gone with the help of an Instant Pot.
Homemade Tzatziki Sauce Recipe | Tzatziki sauce is super simple super flavorful, and your guests will be super impressed with the effort you put into an amazing sauce.