Best White Wines Under 10 Dollars for Every Palate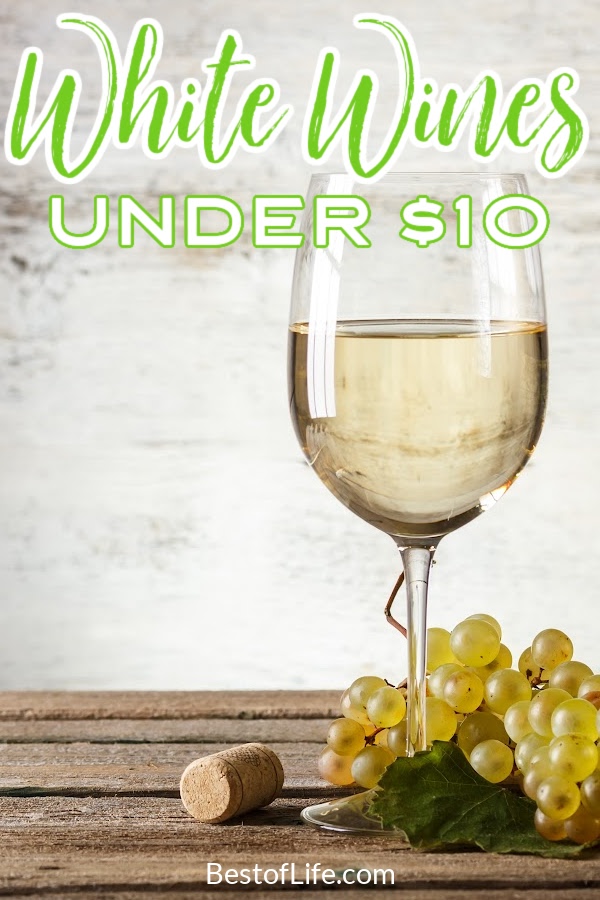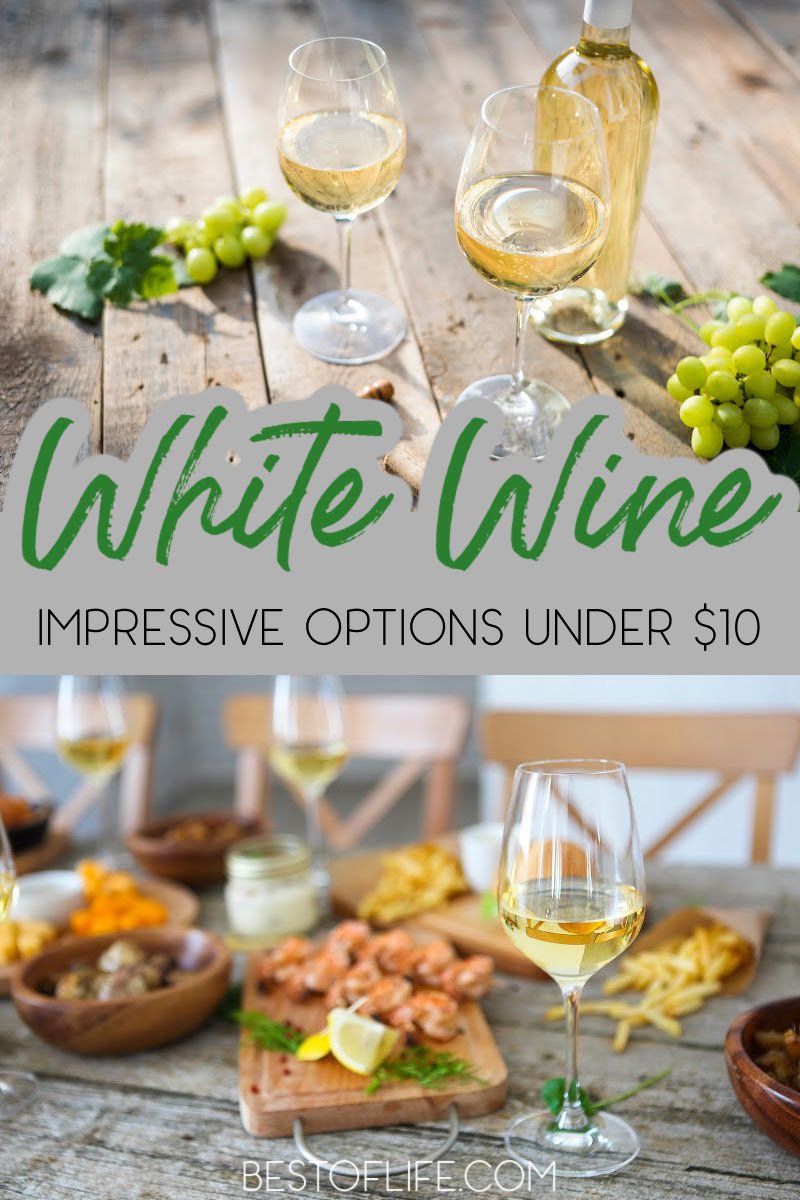 You don't have to sacrifice any limbs if you know what to look for. You can easily find some of the best white wines under 10 dollars. Don't forget to stock up on
wine glasses
,
drink markers
,
wine racks
,
cleaning cloths
, and
bottle openers
. They all make
great gifts
for other wine lovers as well!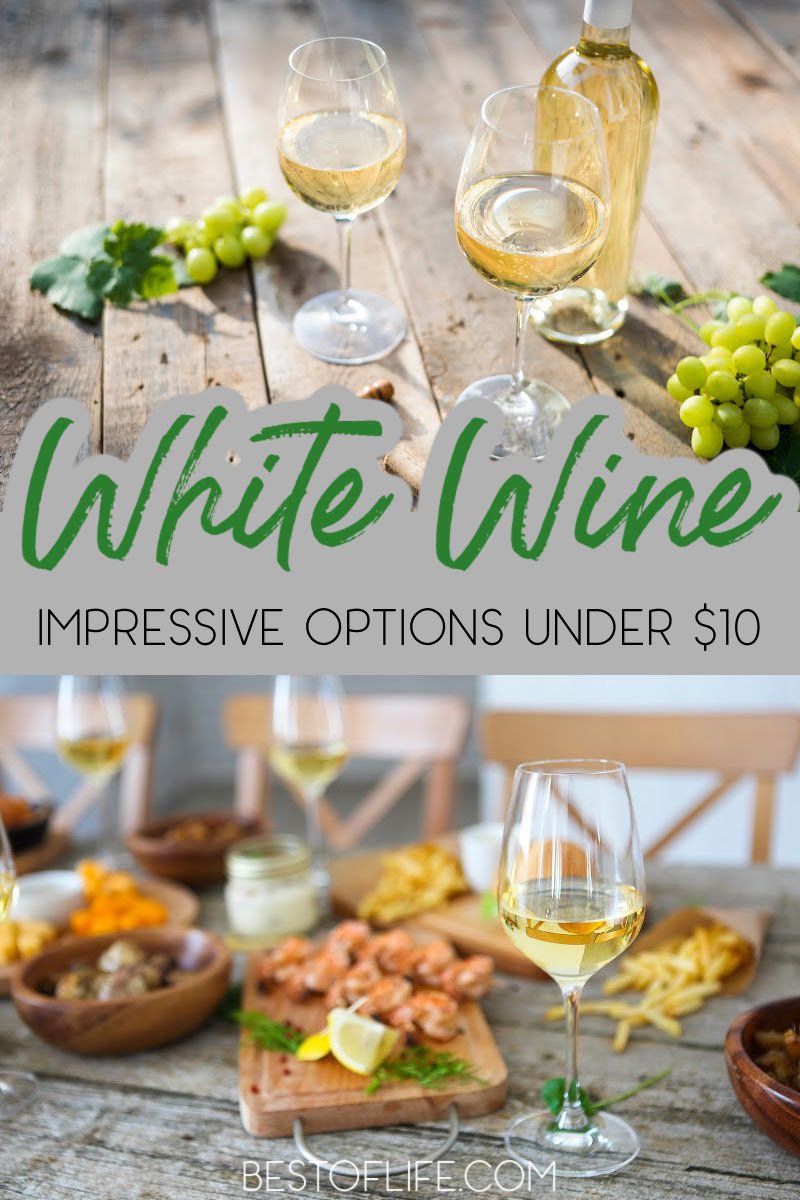 It's common to bring a bottle of wine with you when visiting friends or family. However, some people don't like to do so because they feel the best wines cost an arm and a leg. Grab some of the best white wines under 10 dollars for your next date night, happy hour with friends, or a night in alone.
If you've even been in a wine and spirits store you probably know that there are two typical types of wine. White and Red are the two most basic types of wine. Since white wine comes from yellow or green grapes which are very common, white wine is very easy to obtain at a reasonable price.
You can even find some of the best white wines available for under 10 dollars. Before you head out on your next shopping trip check out the best white wines under 10 dollars!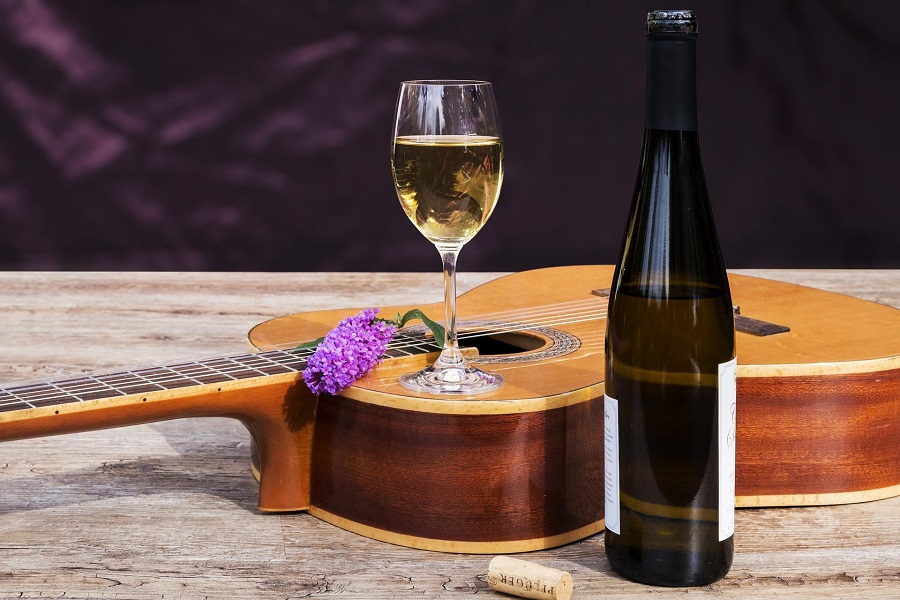 Garnacha Blanco Val Major Celler Batea 2014 | $8
As far as white wines go you want to look for something with very little acid that is lean with a crisp taste. Garnacha Blanco by Vall Major is the perfect white wine under $10.
Surf Swim Chard 2014 | $10
Surf Swim Chardonnay comes from California and is the perfect white wine for younger folks. While that idea may scare you off you'd be wrong! It is truly the best wine you can get for the price. The fruity flavors of Surf Swim make it perfect for a day out at the beach.

Les Portes de Bordeaux Sauvignon Blanc 2014 | $5.99
Ok, the price is very cheap and that may have you saying "Nope, absolutely not." I get it, I do, but sometimes you can be surprised! This Sauvignon Blanc has a zesty flavor with an acidity that is welcomed. The Les Portes de Bordeaux is the perfect picnic wine and with a crisp fruity finish, it is ideal for a light meal as well
Dr. Loosen Riesling 2014 | $9.99
If you are not big into wine or just not into white wines, you need to have this bottle of Riesling 2014. It is a fruity wine that everyone will love and is perfect for those who don't typically go for wine! There is a sweetness to the finish that is welcomed after an acidic flavor at the start.
Cuvee Azan Picpoul de Pinet 2015 | $7.99
Be careful! This is a bottle of wine that you can drink very fast without realizing it because it goes down very smoothly. The level of fun stuff is really low in this wine which could explain the exceptionally low price. Despite the low cost and the low ABV, the flavor is delicious.
Cuvee Azan comes from France, in fact, it comes from Languedoc, which is a great wine region in France! White wine may not be for you, and if that is the case then you may be wondering if we have red wines under 10 dollars. We even want you to be able to make some of the best toasts when drinking wine.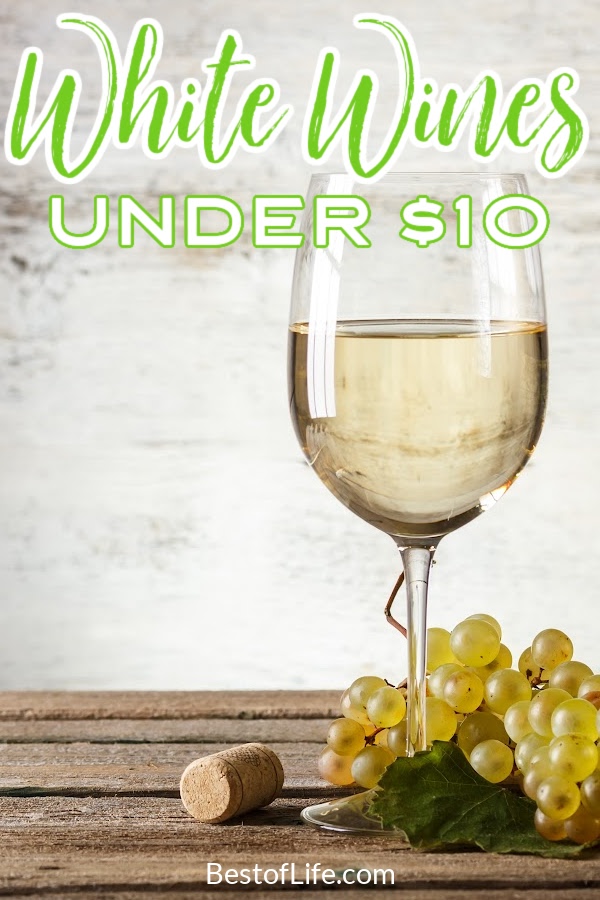 More Wine
Best Red Wines Under $10 | White wines aren't the only drinks you can find good options for that are under 10 bucks.
Wine Tasting Tips you Need to Know | Tasting wine is a different experience, you should be prepared for your first time.
How Long Wine Lasts After Opening | You may not have been able to finish that entire bottle, but you can store it away. The question is, how long?
10 Best Tips For Cooking With Wine | Wines that don't break the bank are perfect for cooking. So are ones that do, but that's a choice you need to make on your own.
White Wine Pasta Sauce Recipes | Speaking of cooking, white wine is the perfect ingredient in pasta sauces.