Jello shots are an instant party. A true crowd pleaser, not just for the college crowd, but for casual, fun-loving party-goers everywhere. In fact, they are the perfect ready-to-hand-out, sweet and boozy way to get your party started right now! But first, you need to know how to make Jello shots quick so you can hurry up and get the party started.
There are many flavors to choose from when making Jello shots. Once you choose your colors and flavors, it's time to learn how to make Jello shots quick so you can start your party.
Give yourself a little wiggle room (pun intended) to play around with colors, flavor combinations, and even a variety of ready-to-slurp containers. Whether you're celebrating a special holiday or just getting together for a party, your guests will love it!
Here's a little bonus for you. Though Jello shots are super simple to make, these jiggly, alcohol-spiked treats usually take several hours to set the old-fashioned way. If you don't have time to wait, we know a little hack that we're willing to share!
This Jello shot quick-set method is just as simple as the original method. There are still the original three ingredients: a box of your favorite flavor Jello, water, and your choice of alcohol. The secret ingredient that gives this Jello shot recipe the speediness you crave is ice! Yes, just the addition of ice, instead of cold water, is going to speed the set time up to 60-90 minutes!
We have used vodka in our shots, but you can use any alcohol you like. If your booze bottle is ice cold, that's even better as it will help with the quick set.
If you like Jello Shots, you may like:
Of course, clear alcohol will not completely freeze, so no need to worry that you will end up with Jello-cicles. It won't happen. The key is to add the ice as quickly as you can, stir until the ice has just melted and transfer the jello to your containers and into the refrigerator as quickly as possible.
Jello shots really are the perfect little taste of sweet and boozy. And now, they are even more perfect to make even on short notice!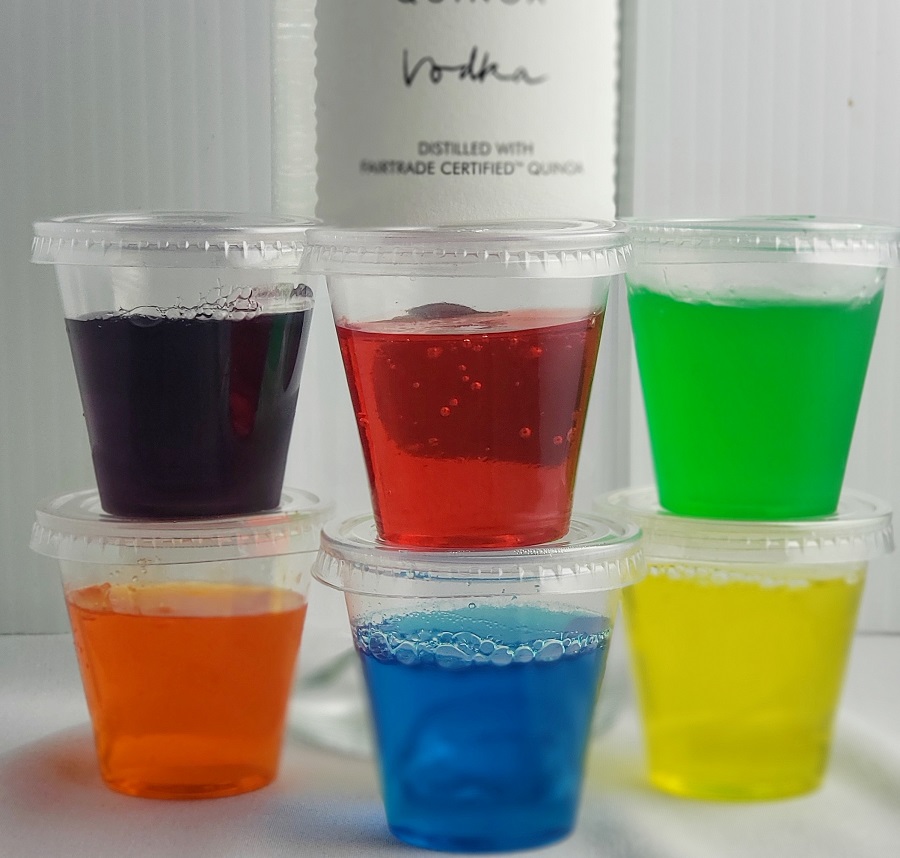 How to Make Jello Shots Quick | Ingredients
1 3-oz. box of your favorite Jello
½ cup of boiling water
½ cup of alcohol of your choice (we have used vodka here)
Ice cubes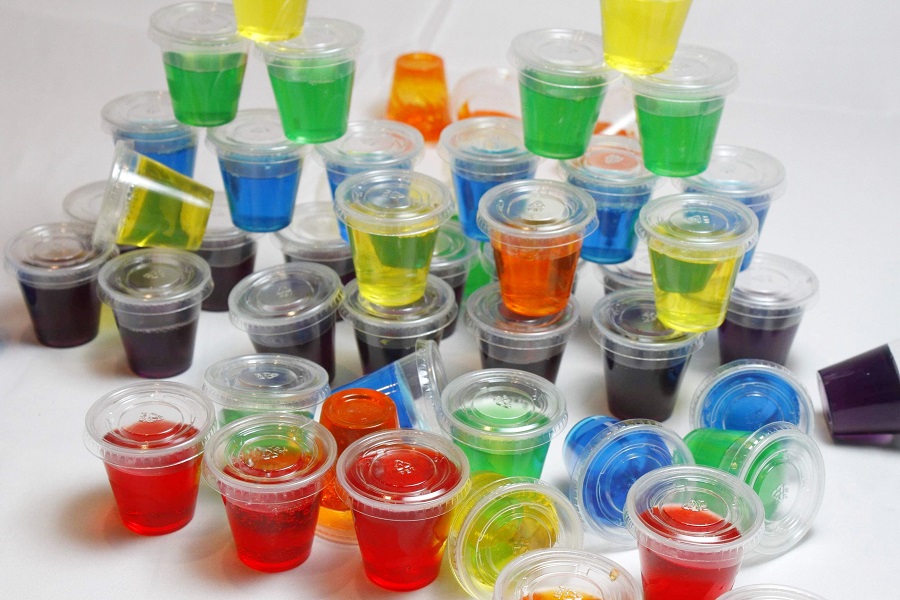 How to Make Jello Shots Quick | Directions
Dissolve 1 box of Jello into 3/4 cup of boiling water and stir until dissolved.
Add 1/2 cup cold alcohol in a large measuring cup.
Add ice cubes to the measuring cup until it reaches 1-1/4 cups.
Add the alcohol and ice to the Jello and stir until the ice is melted. The Jello will already look slightly thick.
Place in the refrigerator to set for 60 and up to 90 minutes. This will depend upon what type of container you use. For the shot glass sized containers we used, an hour was all we needed.
More Happy Hour Recipes
3 Whiskey Drinks for Summer | Highland Park Whiskey
15 Easy Whiskey Drinks Anyone Can Make
How to Make Jello Shots with Vodka
Winter Cocktails with Gin | Drink Recipes for Winter