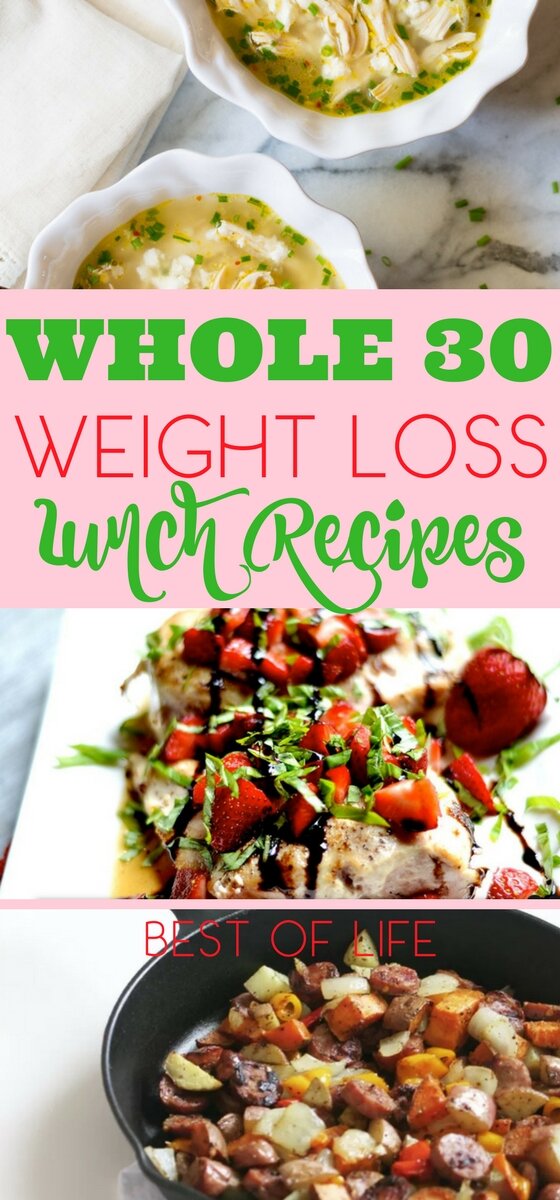 There are a lot of RESOURCES out there for the WHOLE30 PROGRAM. You might want to check out this book, and it's never a bad idea to have a planner to keep track of everything! There are also a lot of really great COOKBOOKS that are suited specifically to WHOLE30 LUNCH RECIPES and the plan as a whole. This is a good one, and this one is great too!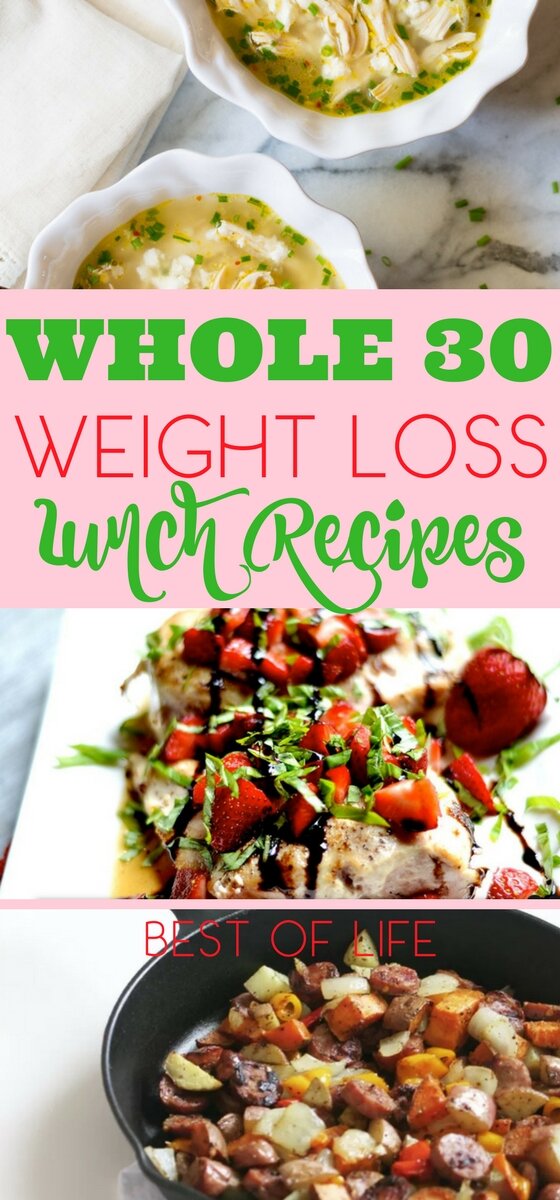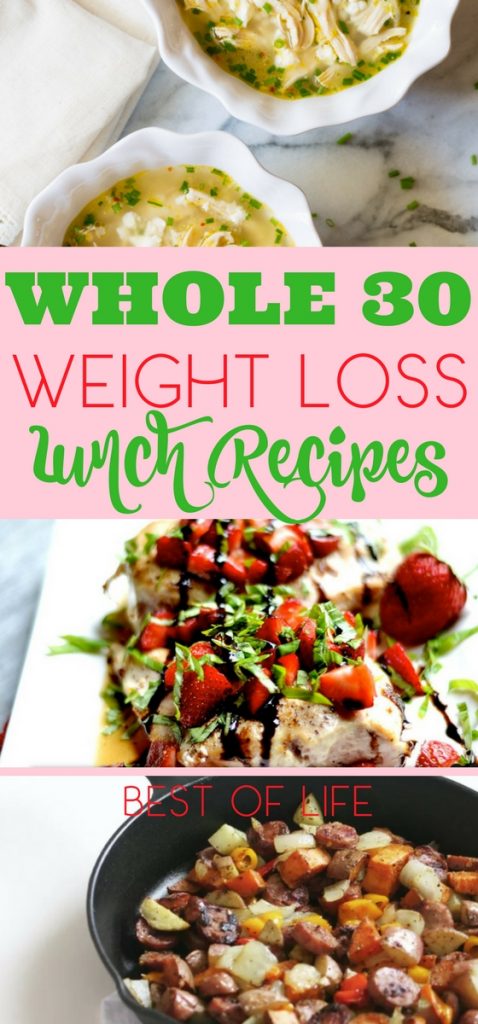 Whole30 lunch recipes help you stay in compliance with your low carb diet and help you stay fit and healthy.
The first rule of the Whole30 is you tell everyone about Whole30. This is me, following rule number one, by telling you about my favorite Whole30 lunch recipes. If you don't know, The Whole30 is a diet program that's very simple to follow. For me, following The Whole30 is more than a choice, it's almost a must. I recently found out that I have a dairy allergy. The Whole30 is a diet that takes sugar, grains, dairy, and legumes out of your diet. While for me, it isn't a life choice, it can be for you.
Whole30 Nachos | Stay Fit Mom
Greek Lemon Chicken Soup | A Spicy Perspective
Taco Salad | Worth Cooking
Chicken Tenders | Little Bits Of
Jalapeno Turkey Burgers | The Organic Kitchen
Avocado Tuna Salad | Little Broken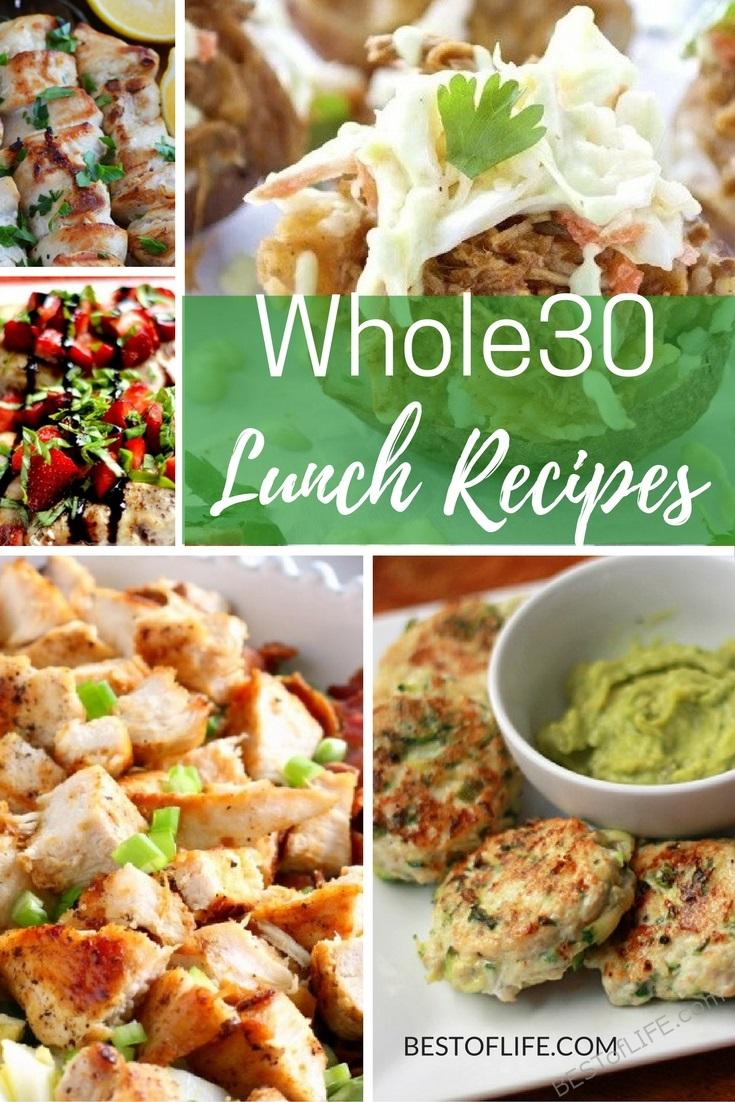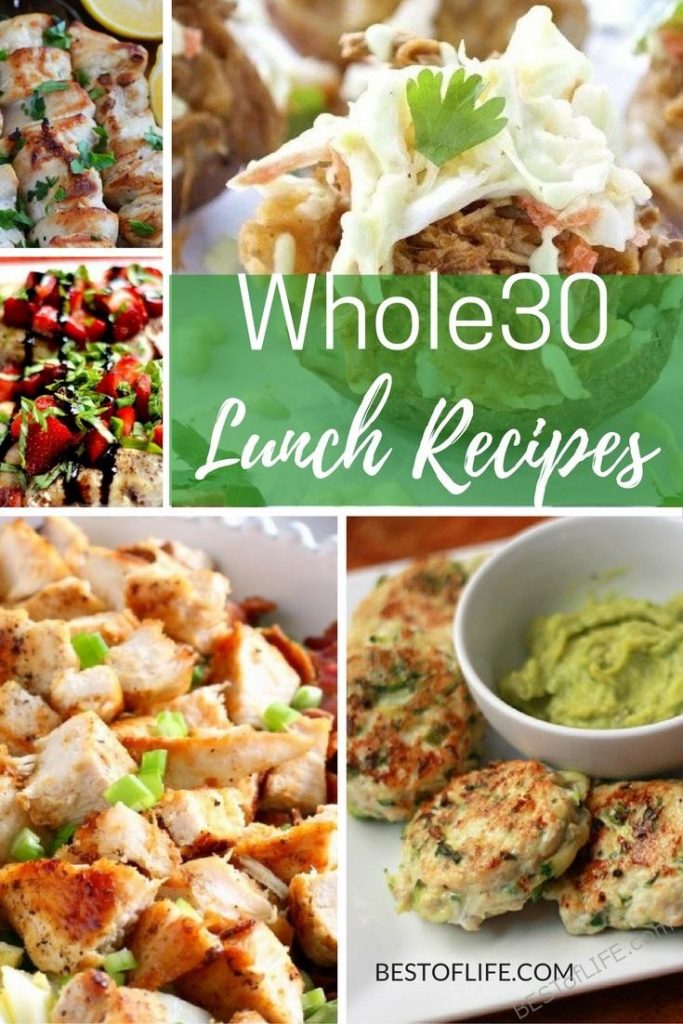 Since I've gone dairy free with my diet, I've noticed a real difference. No longer do I feel bloated or sick as often as I did. The differences won't be the same for everyone, but some will be there.
Strawberry Basil Chicken | Wholesome Licious
Ranch Chicken Salad | The Pinning Mama
Skinny Cauliflower Salad | The Healthy Home Cook
Carrot and Raisin Pineapple Salad | Noshtastic
Paleo Chicken Cobb Salad | Paleo Running Momma
I've found that a lot of the Whole30 lunch recipes also fit with a paleo diet. It's good that they share qualities because it means you're on the right track.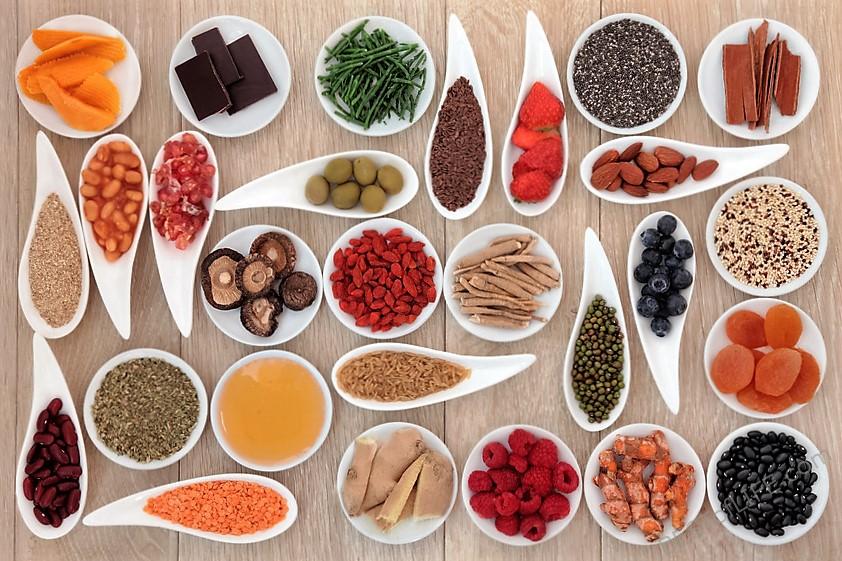 Chipotle Pulled Pork Stuffed Potatoes | Fashionable Foods
Tejano Carne Guisada | The Food Charlatan
Crunchy Chicken Avocado Salad | The Honour System
Spaghetti Squash With Pesto | A Family Feast
Buffalo Chicken Stuffed Sweet Potatoes | The Real Food Dietitians
Once you've changed your diet habits, becoming healthy in other aspects of life, become easier. Working out, following fitness plans, all of it.
Lemon Rosemary Chicken | Bravo Paleo
Bacon Deviled Egg Salad | Bunches o Lunches
Creamy Balsamic Chicken and Brussels Sprouts | Chocolate Salad
Paleo Pizza Soup | Jay's Baking Me Crazy
Plantain Nachos | Hip 2 Save
Plenty of people will tell you that dieting sucks and hard to stick to but if you do it right it won't. Don't get me wrong, at first; I found the loss of good tasting cheese difficult since it goes so nicely with both red and white wine. But it got easier, and now I don't miss it anymore.
Thai Meatball and Egg Drop Soup | A Saucy Kitchen
Whole30 Fried Chicken | Sweet Haute
Chicken Zucchini Poppers | One Lovely Life
Stuffed Poblano Peppers | Farmstead Chic
Lemon Garlic Chicken Skewers | What The Fork Food Blog
Save