Following a ketogenic diet has some great health benefits. You will lose weight faster, feel fuller longer and enjoy increased energy and endurance on a keto diet. You may even regulate your blood pressure and reverse some medical conditions. All you need to get started on this effective diet are a few Instant Pot keto hamburger recipes.
There are plenty of Instant Pot keto hamburger recipes that will make using your Instant Pot easier and sticking to your diet tastier.
The Instant Pot is a keto dieter's best friend. With it, you can make healthy and really tasty meals in a much shorter time than the usual methods will allow. The Instant Pot uses pressure and heat to cook in less time and allowing you to retain more vitamin and minerals in your food. It's also really easy to use once you familiarize yourself with the buttons.
In other words, the Instant Pot keto hamburger recipes are some of the best ways to prepare perfectly-cooked, Keto-friendly meals every time you cook. We have even taken the guesswork out of what to cook by rounding up 15 of the very best Keto ground beef recipes for your Instant Pot.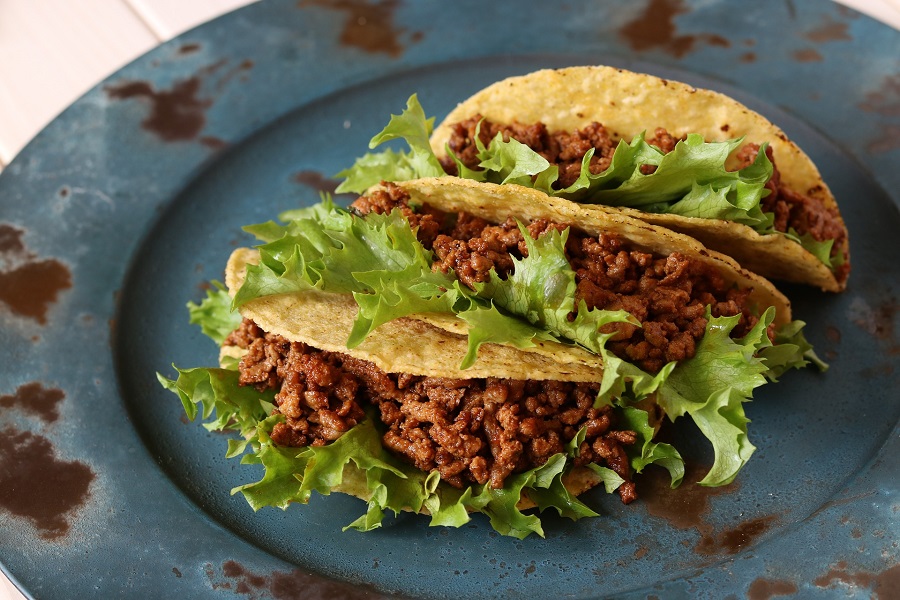 Get that ground beef out of the fridge and get ready to eat. If you are a meal prepper and just want to prepare some tender and tasty ground beef to use in your meal plan, we have that. If you are looking for something a little more unique, that's here too. Give Swedish Meatballs a try one night and Beef Shawarma the next!
There's a lot more to Instant Pot cooking than soups and stews, but really who can say no to a perfect warm bowl of chili? You'll find that here too. You'll find all of the best Instant Pot keto hamburger recipes.
Ready to start? Click one of these amazing Keto recipes and ground beef will never be boring again.
Instant Pot Swedish Meatballs | Forest and Fauna
Instant Pot Low Carb Goulash | Kalyn's Kitchen
Instant Pot Cabbage Soup | Savory Tooth
Favorite Instant Pot Taco Meat | Tasty Thin
Low Carb Ground Beef Shawarma | Two Sleevers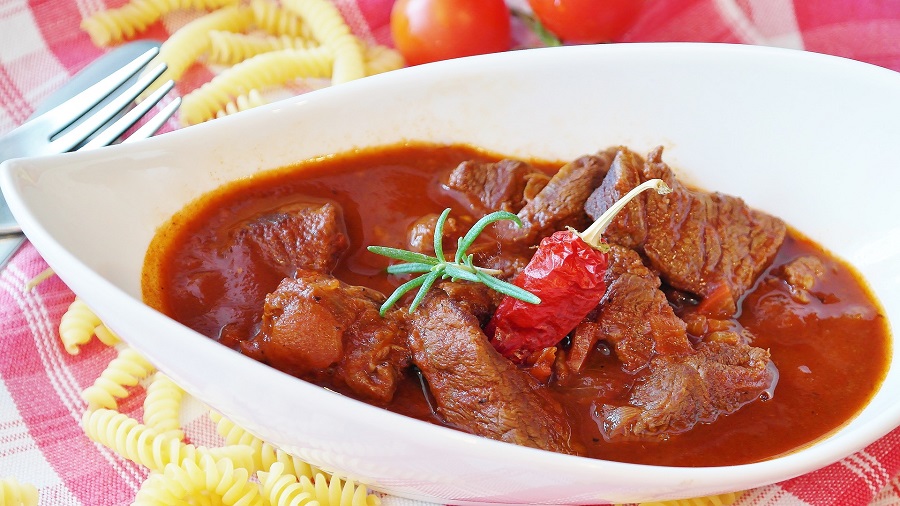 Instant Pot Taiwanese Meat Sauce | I Heart Umami
Instant Pot Zucchini Bolognese | Nom Nom Paleo
Instant Pot Paleo Chili | Farmstead Chic
Paleo Instant Pot Mexican Meatloaf | Predominantly Paleo
Instant Pot Low Carb Taco Soup | Low Carb Yum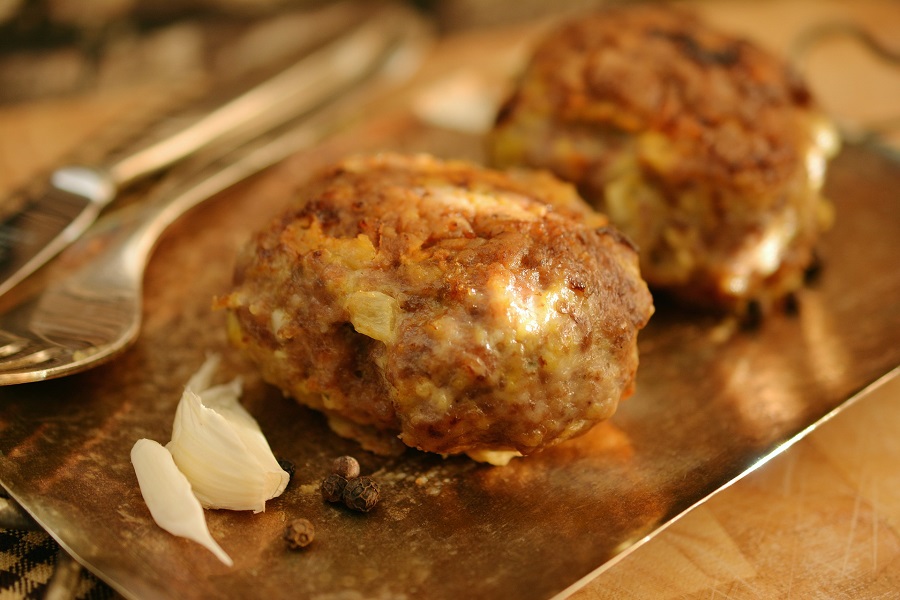 Instant Pot Italian Tomato Meatballs | Instant Pot Eats
Tomatillo Chili | Ketogasm
Instant Pot Picadillo | The CentsAble Shoppin
Instant Pot Ground Beef From Frozen | Kitchen Stewardship
Chunky Beef and Cabbage Soup | Skinny Taste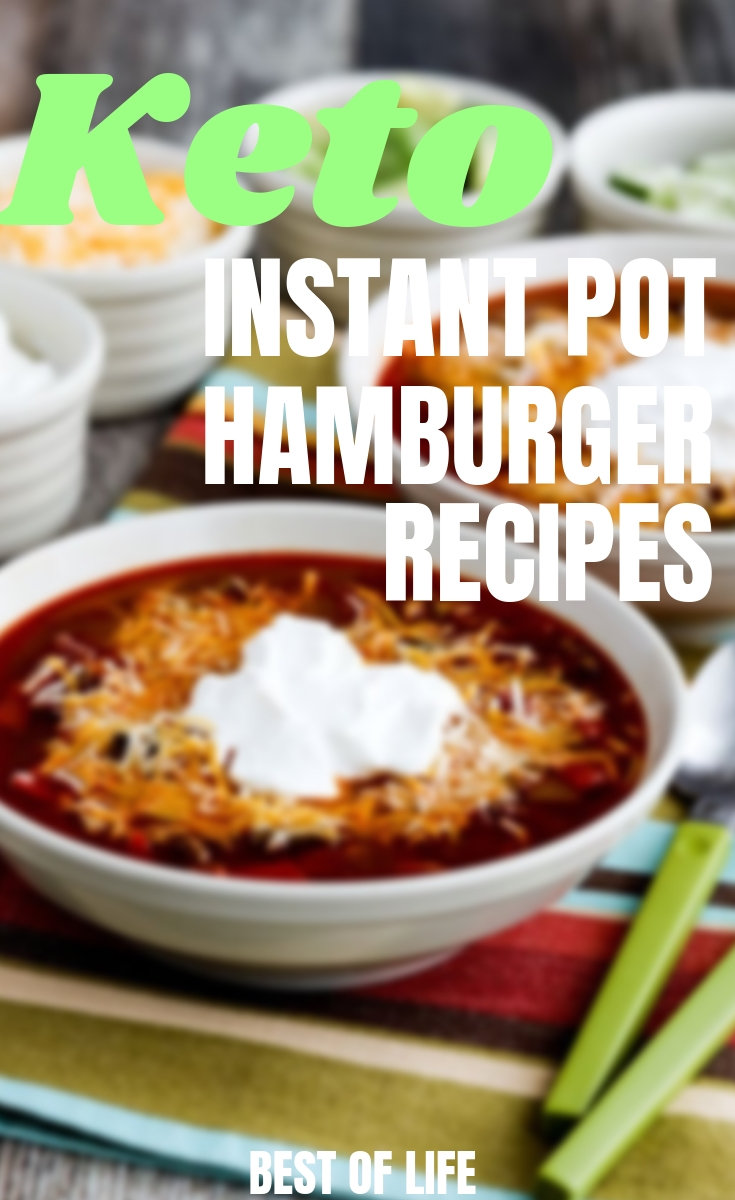 More Instant Pot Recipes
Clean Instant Pot Recipes with Chicken
Clean Instant Pot Recipes with Beef to Savor