Instant Pot Carnitas Recipes That Are Perfect for Taco Tuesday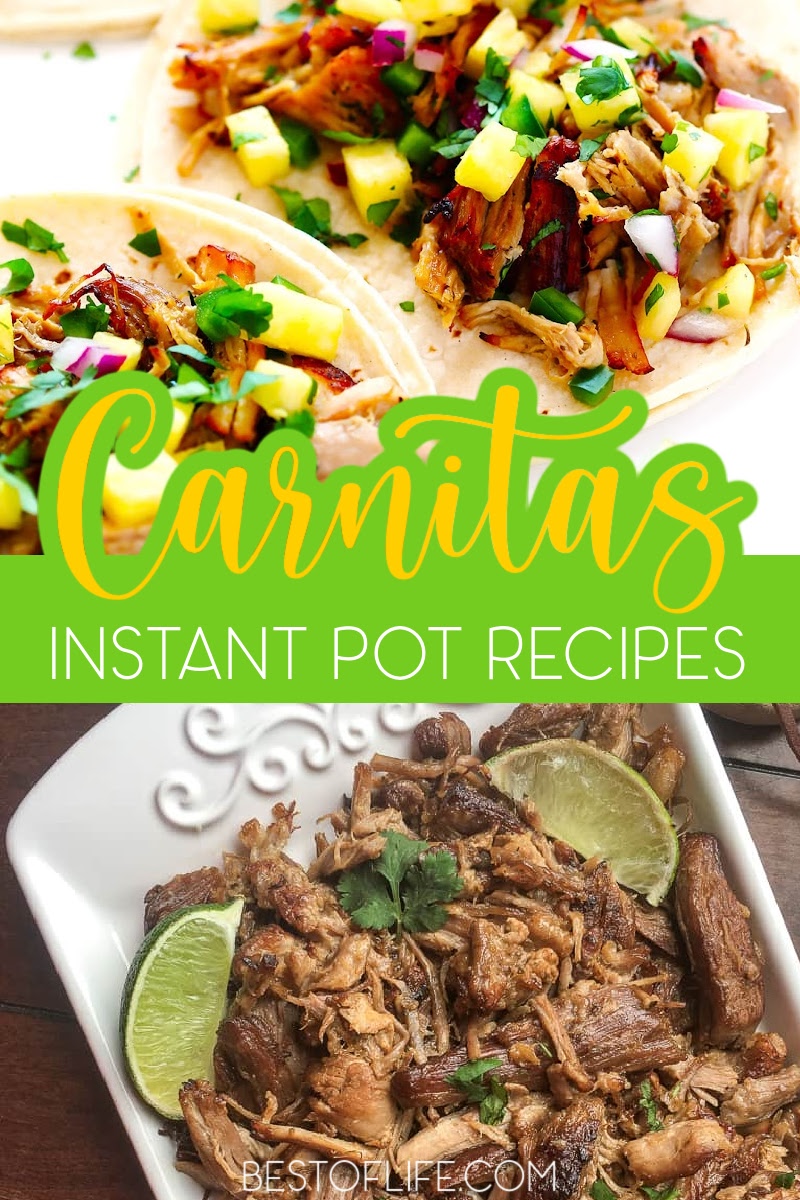 There are many different forms of tacos with different ingredients in hundreds of combinations. However, carnitas is among the most popular taco ingredients. The best part is that you can use Instant Pot carnitas recipes for your tacos to save yourself some time.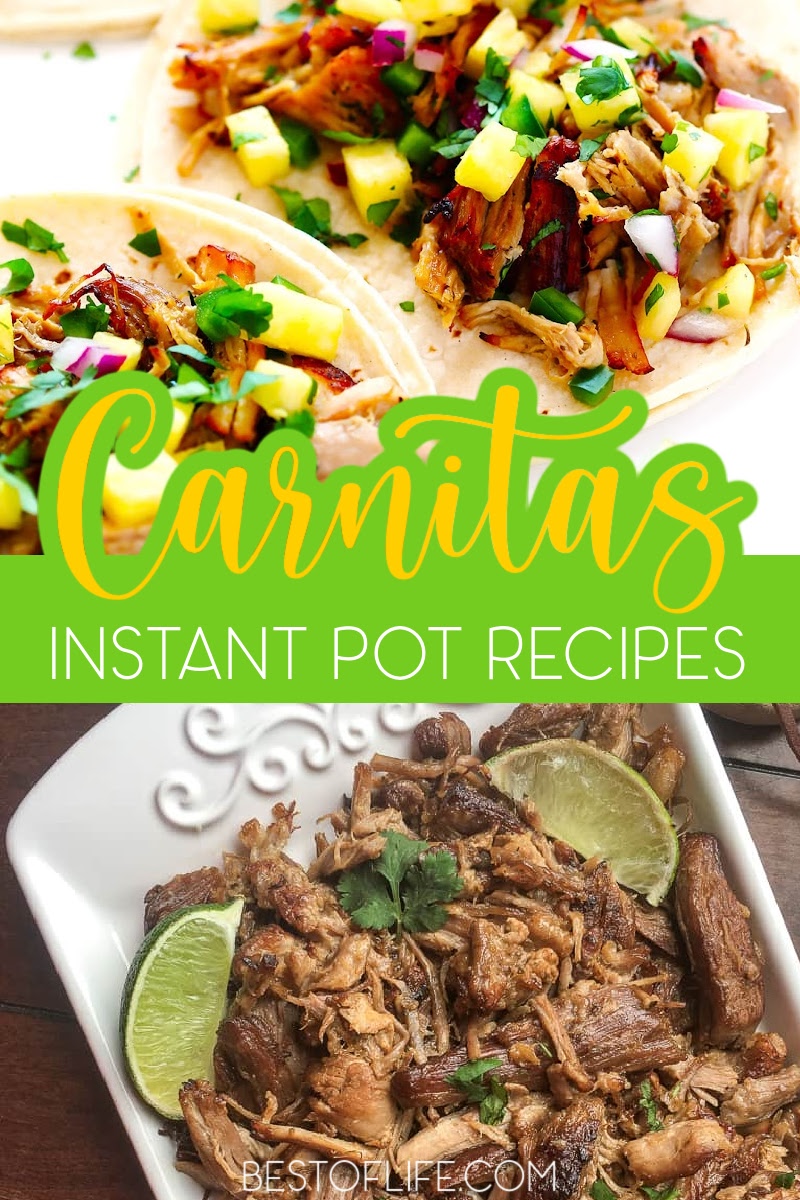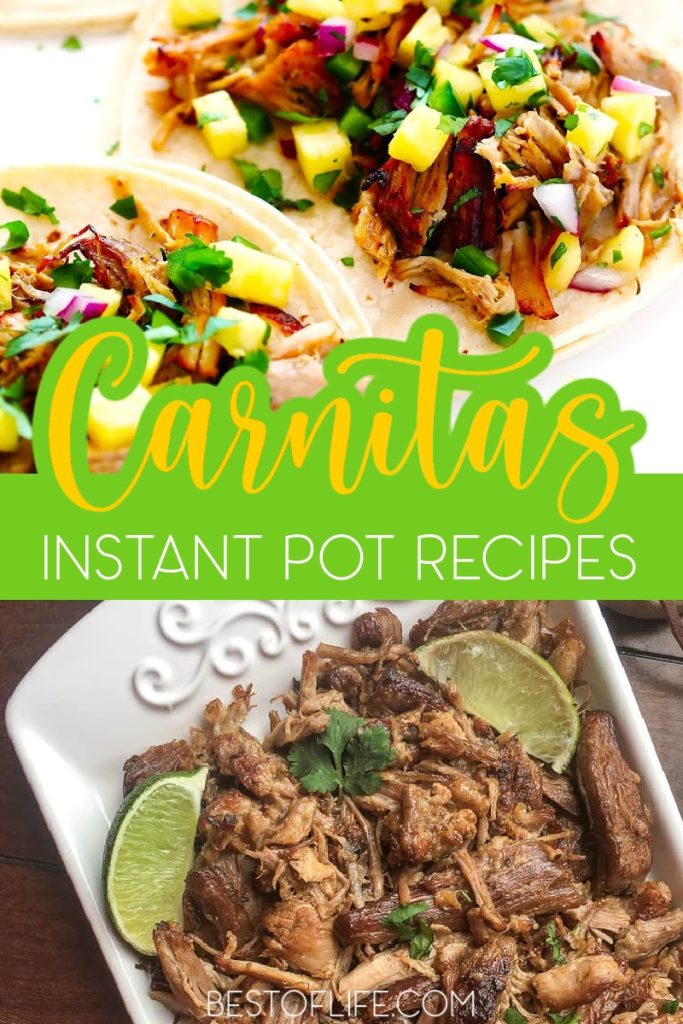 What does it take to have the best Taco Tuesday ever? Well, you will need taco shells or tortillas, all of the toppings your heart desires, and of course, the meat. Amp up your Taco Tuesday dinner game with the best Instant Pot carnitas recipes that will fill your shells and your belly.
Carnitas is a very popular taco ingredient because it is easy to work with, simple to make, and tastes amazing. What makes carnitas so delicious is the cooking process. To make carnitas, pork is braised and roasted slowly until it is tender and succulent.
The meat is then cut and shredded, so it fits nicely inside a taco or burrito. Carnitas tacos or burritos are made even better when served with a bunch of fresh ingredients like cotija cheese, lime juice, onion, cilantro, and avocado (or, better yet, some fresh and authentic guacamole).
If you want to skip the taco shell, carnitas is just as delicious over a bed of lettuce. Instant Pot carnitas recipes take the time out of the cooking process but keep the flavor. The secret is pressure cooking. When you cook with pressure, you condense all the juices and flavors into the meat and make it just as good as if you cooked it for hours and hours.
Taco Tuesday just got better, and all you need is some pork and your Instant Pot. And maybe a perfect margarita.
Basic Carnitas | Jennifer Banz
Mouth Watering Carnitas | The Classy Chapter
Paleo Carnitas | Paleo MG
Crispy Carnitas | Gimme Some Oven
Shredded Carnitas | Mince Republic
Carnitas and Sauce | Mom Does Reviews
Keto Carnitas | Gnom-Gnom
Authentic Carnitas | Oh So Delicioso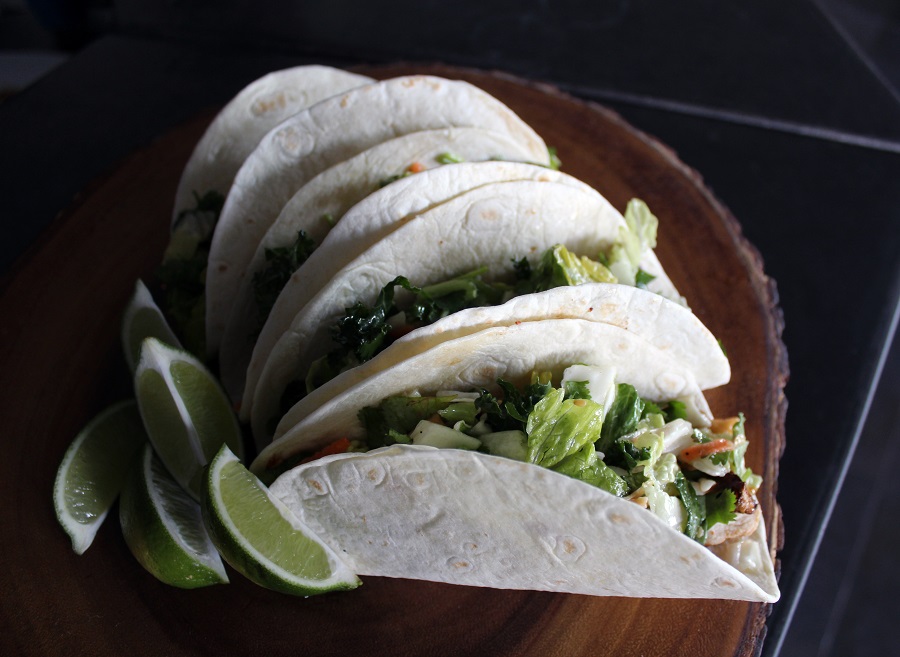 Now that you know what carnitas are, you can understand why taking your time is important. The problem is, we don't all have a few hours to cook one meal. This is when having an Instant Pot can be so helpful. You can use pressure instead of time to cook your meal and still get the same results.
Whole30 Carnitas | Whole Kitchen Sink
Avocado Carnitas | Nom Nom Paleo
21 Day Fix Carnitas | My Crazy Good Life
Crispy Delicious Carnitas | Paint the Kitchen Red
5-Ingredient Carnitas | Mason Woodruff
Chicken Carnitas | Powered by Mom
Easy Carnitas | The Whole Smiths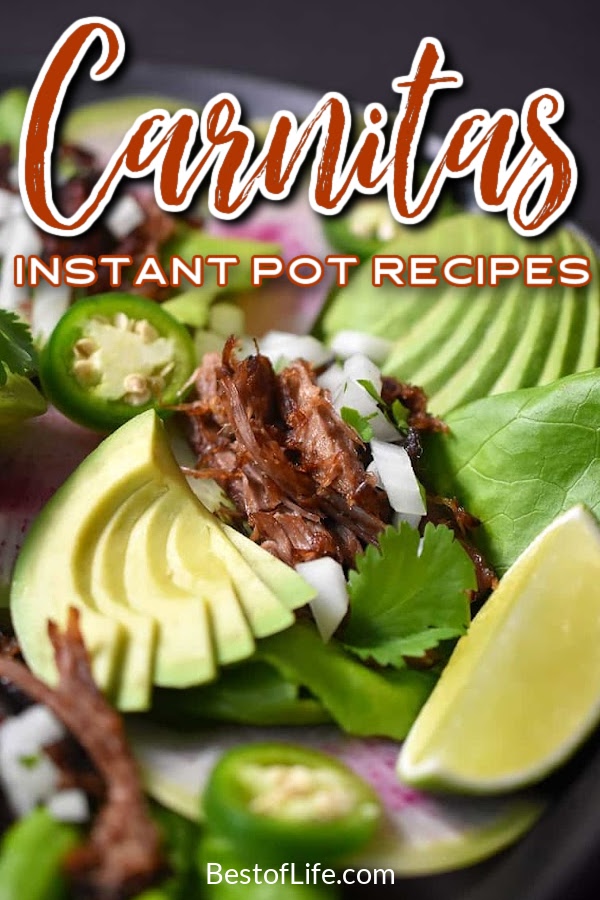 Now you can take advantage of your Instant Pot to make a meal that normally takes hours. The best part is, if you're short on time, all you need is your Instant Pot and these amazing carnitas recipes. Whip up a batch of perfect margaritas, and you'll be well on your way to enjoying an authentic Taco Tuesday.
More Instant Pot Recipes
Easy Instant Pot Breakfast Recipes | Making breakfast in a hurry is a lot easier when you use an Instant Pot and some amazing breakfast recipes.
Healthy Instant Pot Family Recipes | Feeding the whole family with an Instant Pot is possible; you just need the right recipes.
Instant Pot Keto Hamburger Recipes | Ground beef or hamburger meat is a common ingredient used across the country, and for good reason.
Easy Instant Pot Chicken and Rice Recipes | Chicken and rice is a classic dish, but the Instant Pot allows us to make it in a variety of ways.
Instant Pot Tips and Tricks for Beginners | Getting an Instant Pot is exciting because there are so many new things you will be able to make that were just too difficult before.