How to Plant Potatoes in a Pot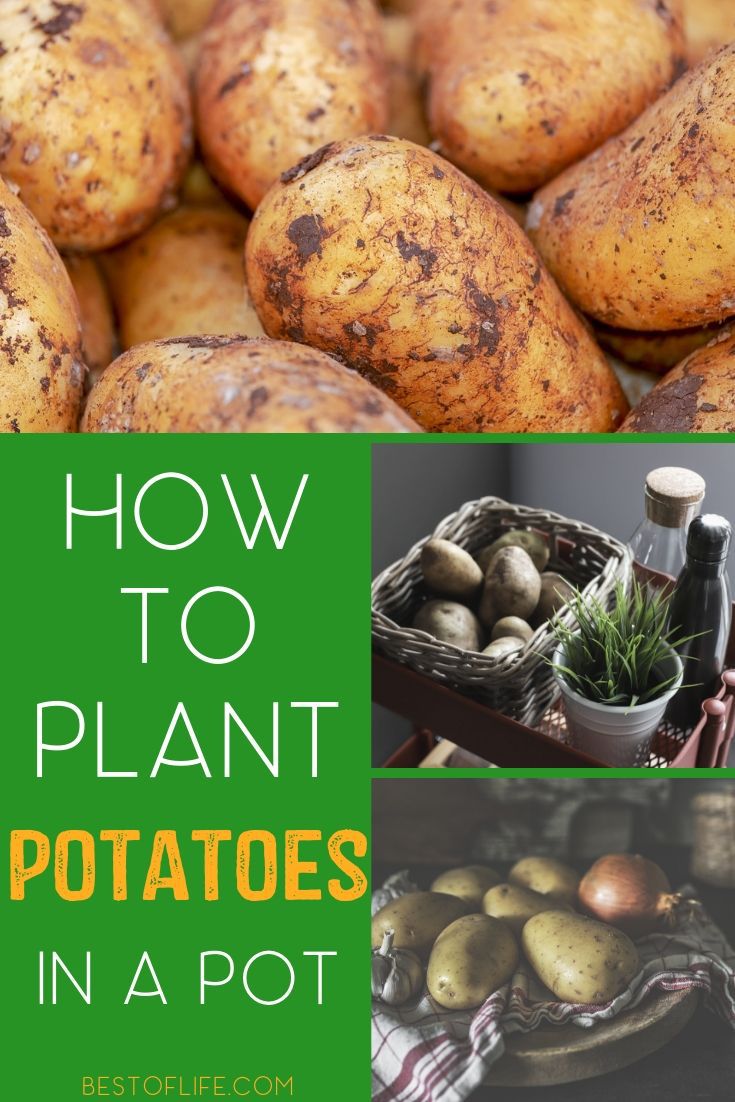 Why would you want to grow potatoes at home? French fries, mashed potatoes, hash browns, baked potatoes, potatoes au gratin, chips, the list of things you can make with potatoes is a long one. But you most likely think you need a lot of space to grow potatoes. In fact, it is common gardening knowledge that you need a leg-stretching 45cm between each potato. This is all true and that means you need a ton of space to grow one bag of potatoes. But you can learn how to plant potatoes in a pot and still get a good amount. You just need to know what you're doing.
Once you've learned how to plant potatoes in a pot you can start growing your own, fresh potatoes in your yard or even in your kitchen.
It is true that potatoes need space to grow but that is almost all it needs. There are actually more benefits to growing your potatoes in a container instead of in the open ground. You can avoid things like soil-borne pests, eelworm disease, and scab.
These things plague potato growers everywhere and container planting could be the solution. Potatoes are very easy to grow and care for. In fact, it's so easy that if you leave a potato in a sack for too long it will start to sprout.
You didn't do a thing except forget to make mashed potatoes soon enough. But you will need to go a few steps further if you want to grow delicious potatoes.
The most important and first step when learning how to plant potatoes in a pot is to consider space.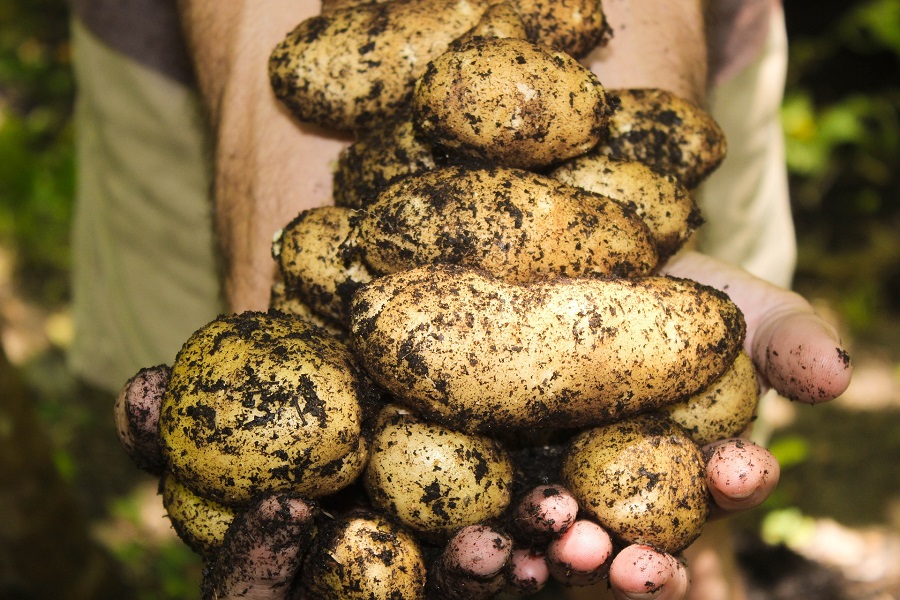 Pick the Right Seeds
If you're going to be planting your own container potatoes you will need to start with the seeds. Certified seeds are best and always recommended. These seeds are disease-free and mature early, within 70-90 days.
The next thing you will need is a well-drained container. Learning how to plant potatoes in a pot means knowing which pot to get. Just about any type of container could work, so long as it is well ventilated on the bottom.
You could even just fill a burlap sack with soil to grow potatoes. In fact, a burlap sack is perfect because it has plenty of ventilation.
Where to Place the Container
Now that you have the seeds and the container you will need to find a place for them. The goal would be to get 6-8 hours of sunlight with room temperatures.
If you have a big enough kitchen window sill, it could go there. Be sure that where you choose fits the container as well. You could grow your potatoes on the front porch, back porch, inside the kitchen, just about wherever you want as long as it meets the above criteria.
Remember, these are the best conditions but you don't have to meet each one exactly. If there is a spot in your yard that gets 5 hours of sunlight, that will work too.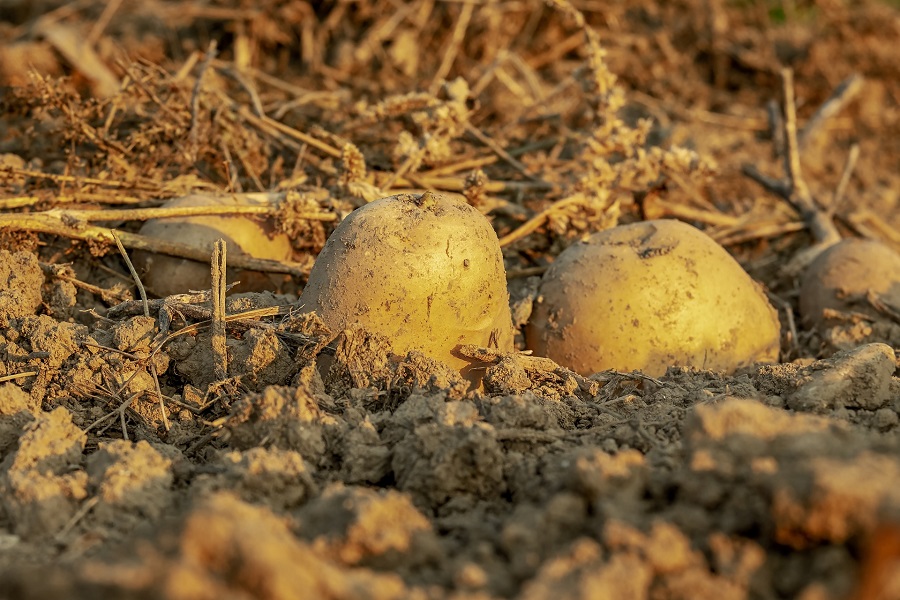 When to Plant
Knowing how to plant potatoes in a pot requires you to know the timing. The best time to plant potatoes is immediately after winter. Once that time has come, mix free-draining soil with a handful of time-release fertilizer.
Fill your container about 4 inches deep and then place the seed potatoes. You will want to cut the seed potatoes into 2-inch chunks with plenty of eyes on each. A small potato can be planted as-is. Place the chunks about 5-7 inches apart from each other and then add 3-inches of soil on top.
You just need to wait until they have grown to about 7-inches to add more moist soil. The goal is to keep the plants under the soil until you have reached the top of the container with soil. Keep them watered as they grow. Just keeping the soil moist is all you need to do with watering.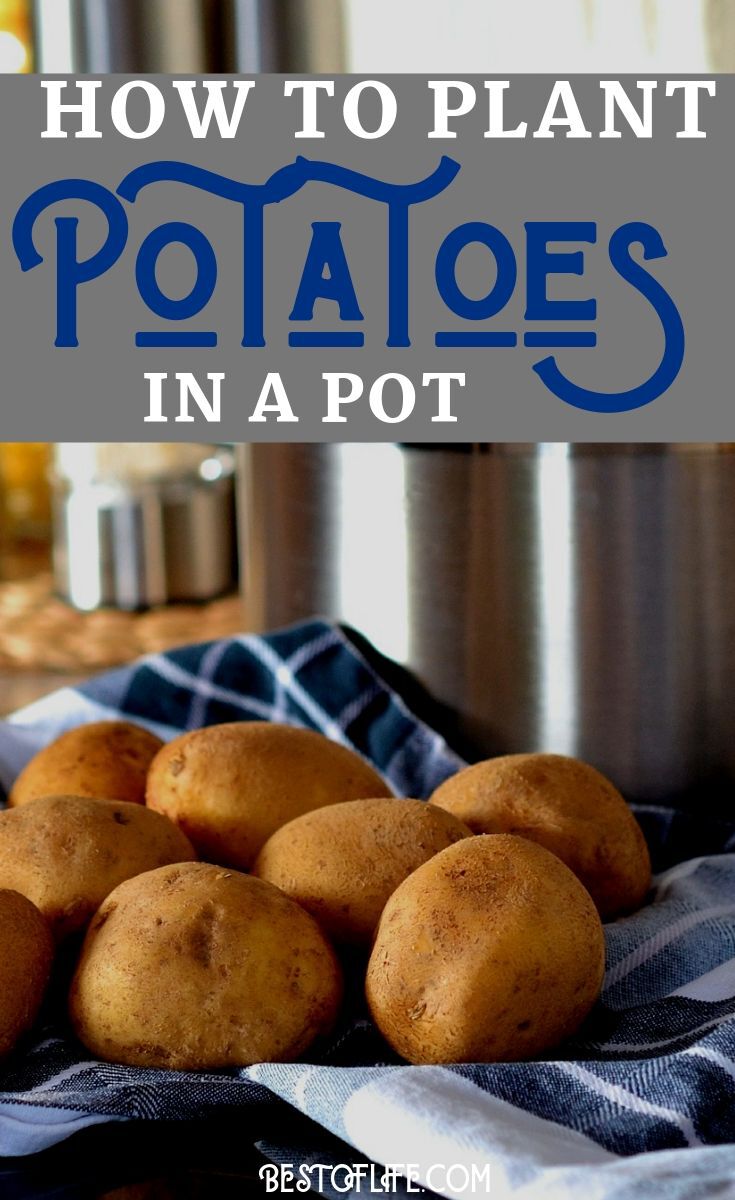 Harvesting Potatoes
Potatoes are interesting plants because they will tell you when they are ready to be harvested. There is no guess-work involved. Simply wait until the plant above the soil turns yellow.
Stop watering the plants for a week after the stems have turned yellow. You can then dig out the potatoes or just dump out the container and sort through the dirt for the potatoes.
Then, clean the potatoes and let them cure for two weeks for storage. You now know exactly how to plant potatoes in a pot.
More Lifestyle
DIY Apartment Decorating Ideas to Amp up Your Style
How to Start Your Day: 15 Things Crazy Successful People Do
15 Life Hacks Every Girl Should Know
How to Use an Instant Pot | 5 Things you Must Know