Best Thanksgiving Appetizers for an Amazing Meal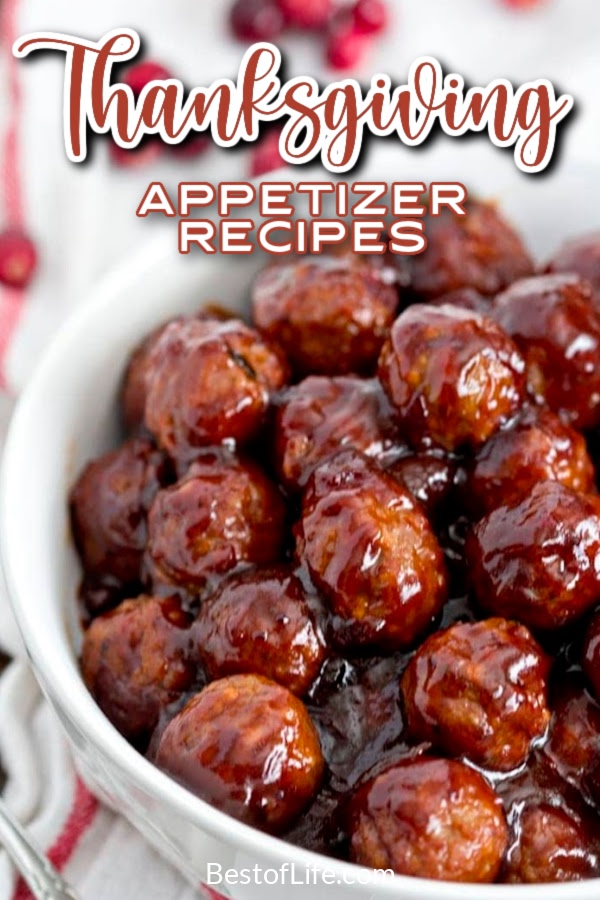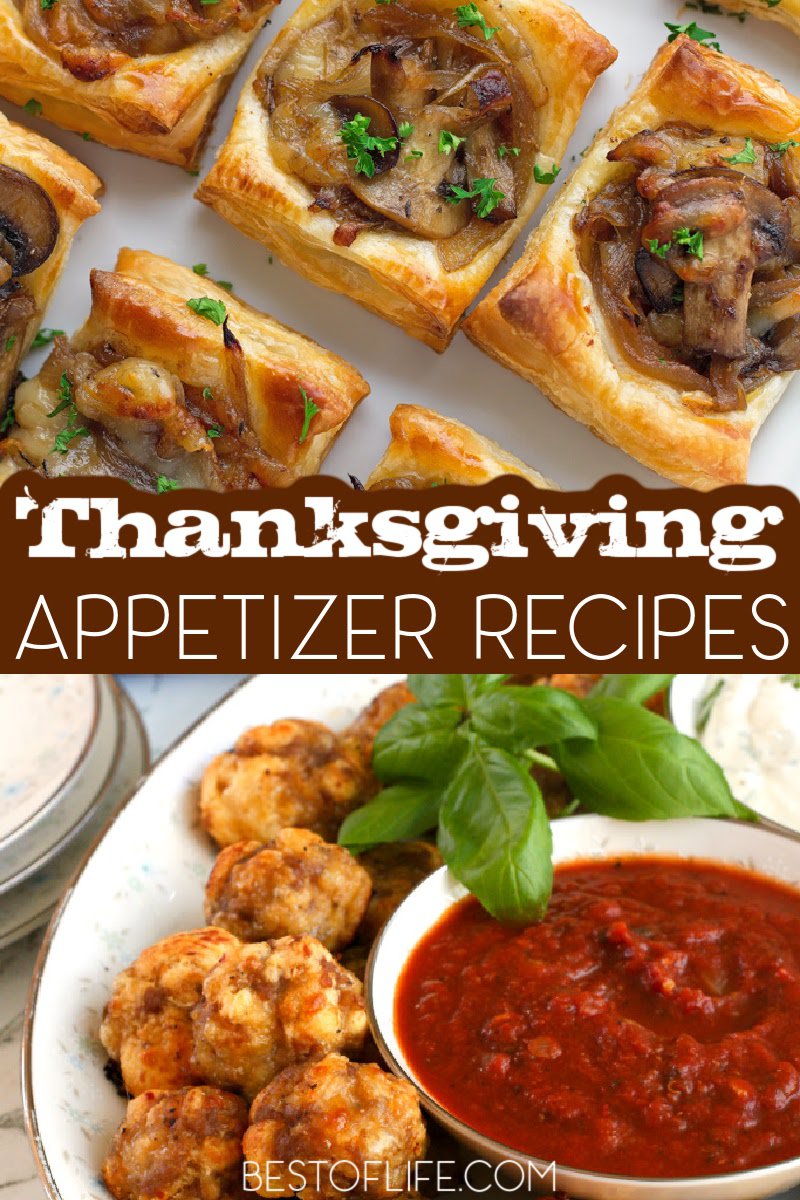 While the main course is the star of Thanksgiving, it's the appetizers that keep the family out of the kitchen until the turkey is ready. Thanksgiving appetizers are tricky because you need to make sure they're not too heavy but also not too light.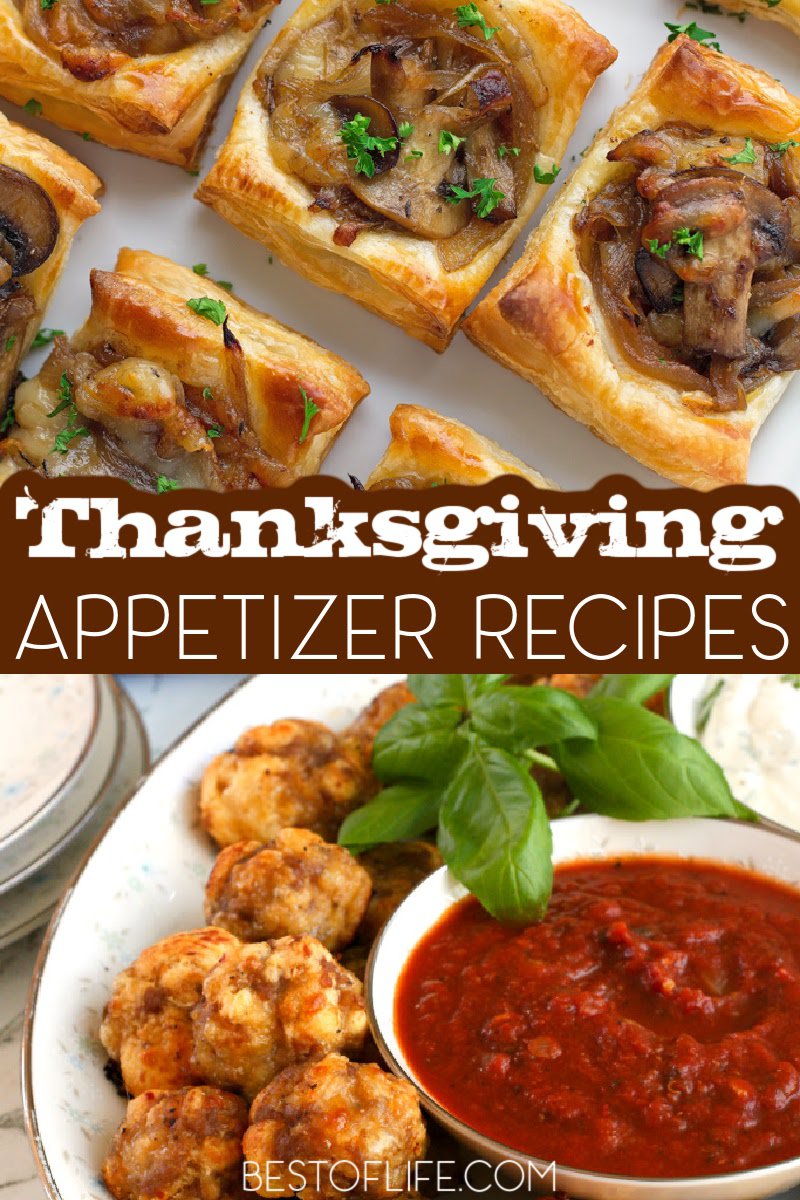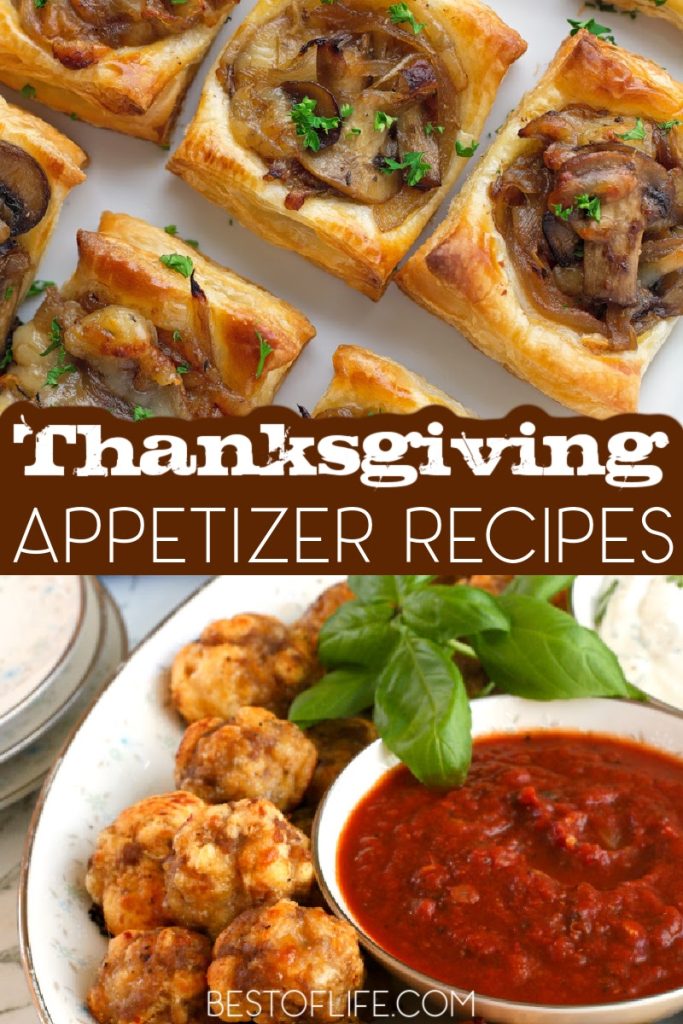 For most, Thanksgiving is a holiday spent mostly in the kitchen. Not only do you have the turkey to cook, which can take all day, but you've got the side dishes and desserts to make as well. Complete your Thanksgiving meal by making some of the best Thanksgiving appetizers.
I like to use this planner to keep everything organized for most meals, especially the big ones where the whole family is gathered in one place! There are some amazing Thanksgiving cookbooks available online.
It's like having the perfect reference guide for this busy and crazy holiday. Another thing we always need when making Thanksgiving appetizers is plenty of baking sheets, aluminum foil, and parchment paper.
One year the hand mixer died while we were halfway through a recipe; we had other options, but I replaced it, and I love that with this model; there are so many color options to make my kitchen style and decor.
Instant Pot Scalloped Potatoes with Cream | Best of Life
Cranberry & Brie Bites | Kitchen Sanctuary
Spicy Cranberry Barbecue Meatballs | Yellow Bliss Road
Meat, Cheese, and Cracker Turkey Platter | Freebie Finding Mom
Thanksgiving Turkey Cheese Ball | Crafts a la Mode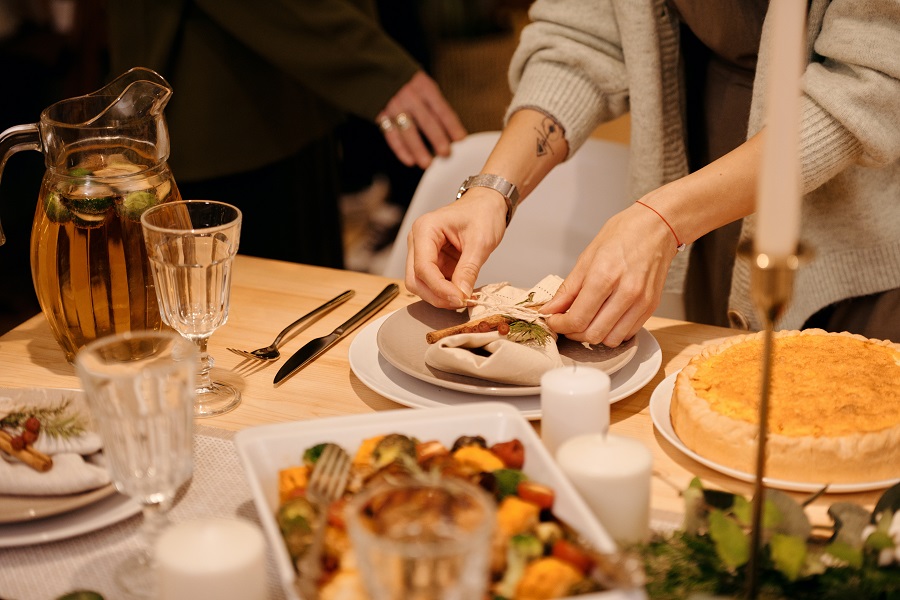 Best Thanksgiving Appetizers for an Amazing Meal
These appetizer recipes for Thanksgiving utilize ingredients that are common during this time of year. You will find things like cranberries, brie cheese, and spinach. But try to be sure to mix in things you don't usually use.
This is the perfect time to start new traditions, try new recipes, and let your guests be the guinea pigs.
Italian Sausage Crescent Cheese Balls | The Two Bite Club
Spinach Puffs | Deliciously Declassified
Gruyere, Mushroom, & Caramelized Onion Bites | Little Spice Jar
Pumpkin and Bacon Dip | Chew Out Loud
Crostini With Blue Cheese and Roasted Grapes | Nerds With Knives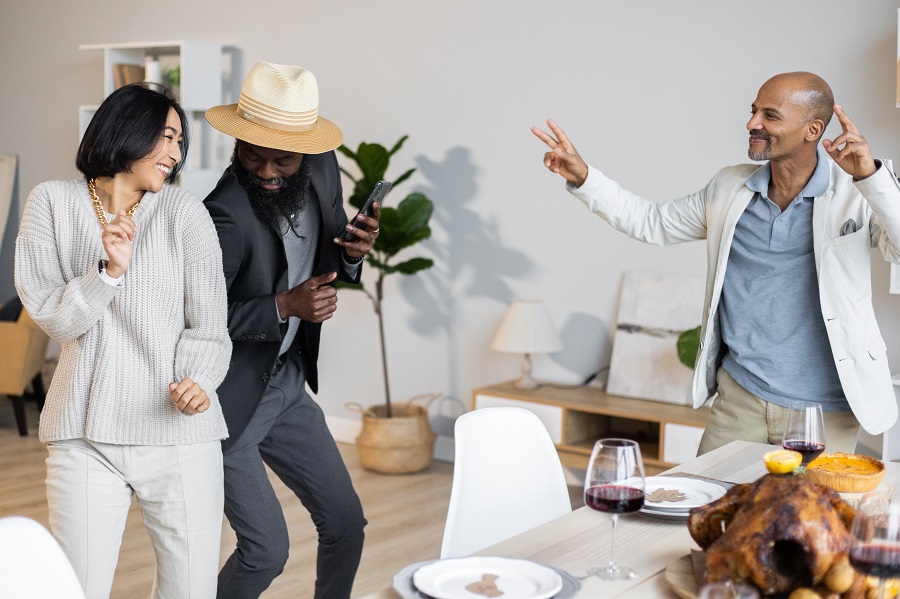 Planning Thanksgiving Dinner
Planning Thanksgiving dinner is far more difficult than planning any other dinner party. Thanksgiving appetizers are just the starting point. Luckily, you will have most of the recipes already in mind.
For example, we know that we need a turkey, mashed potatoes, cranberry sauce, and stuffing or dressing if you're in the south. Ultimately, the menu is already put together. Now you just need to make enough for everyone.

Prosciutto-Fontina Pinwheels | Food & Wine
Pomegranate and Cranberry Bruschetta | Tabler Party of Two
Roasted Parmesan Carrots | i Heart Naptime
Mini Lasagna Rolls | Home Made Interest
Ham and Cheese Rollups | High Heels and Grills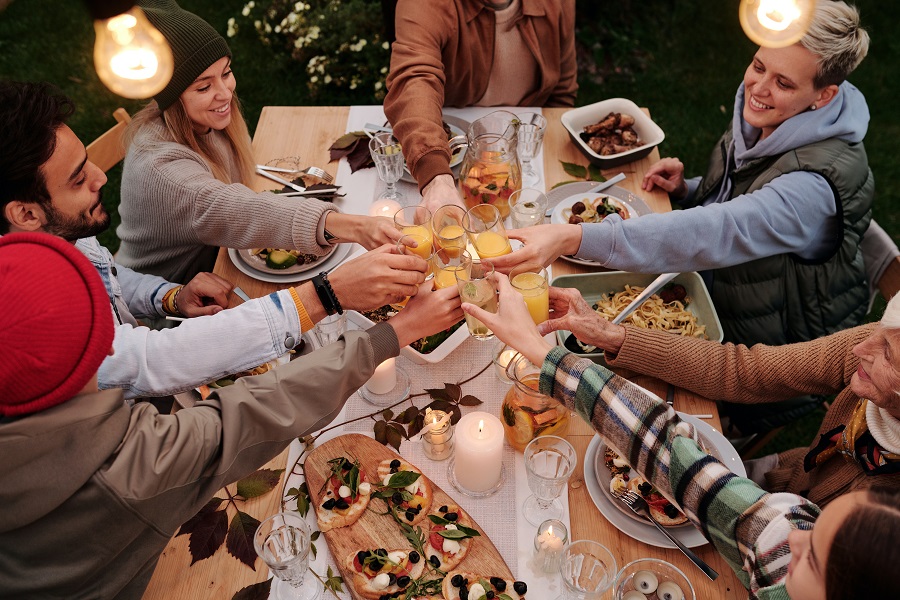 Feeding a Crowd
Making enough for everyone is the biggest concern for most party hosts. However, there are plenty of recipes here. You can make enough using this list to feed an army. Who knows, that might actually be your situation.
There is an easy way to figure things out. You can make enough for you to eat. Then make enough for you to eat again, and again. The goal should be to make enough for you specifically to eat as many times as guests you have.
Cheese Lovers Samosas | Cleo Butera
Bacon-Wrapped Cheesy Stuffed Jalapenos | Sally's Baking Addiction
Prosciutto Wrapped Asparagus | Cook Blog
Salami and Cream Cheese Roll-Ups | Sugar Apron
Crispy Loaded Hasselback Potato Bites | The Comfort of Cooking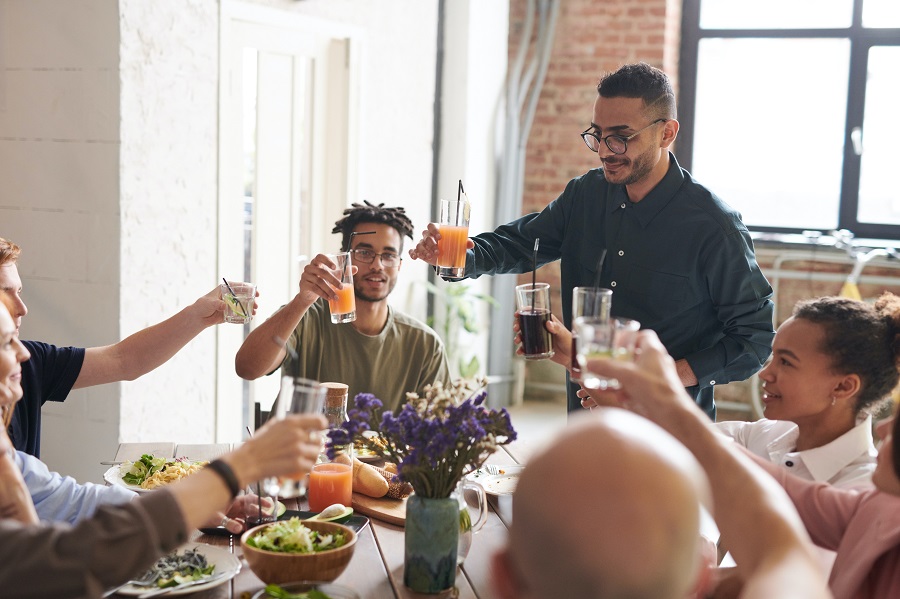 Sharing with Family and Friends
Thanksgiving is a holiday that I love and hate. I love enjoying all the different recipes with my family. I hate making all the different recipes. Luckily, I have children who will do the cleanup as a chore while I relax with a glass of red wine.
Vanishing Yeast Rolls | iFood Blogger
Balsamic Roasted Brussels Sprouts | Averie Cooks
Baked Figs with Goat Cheese | Happy Kitchen Rocks
Green Chile White Queso Dip | Food, Folks, and Fun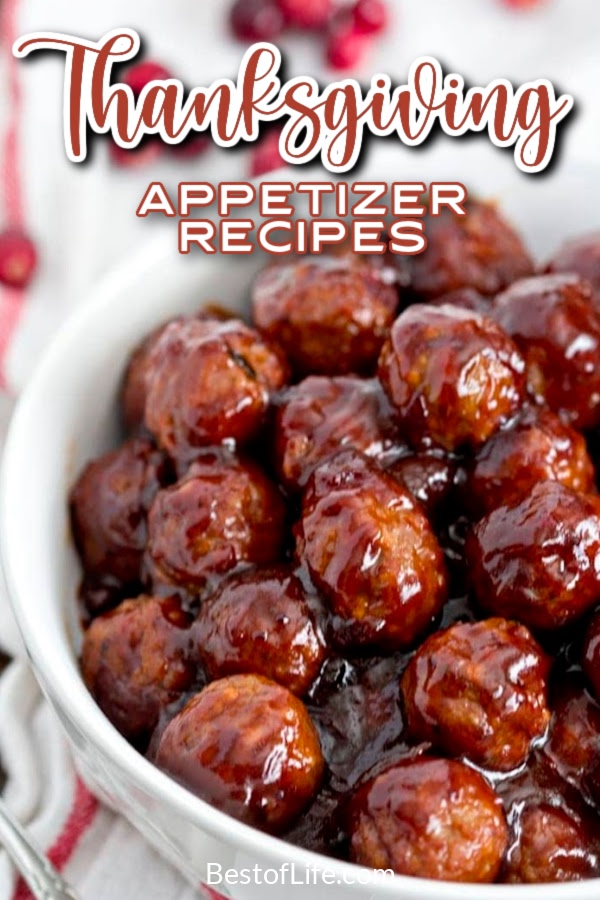 More Party Recipes
Instant Pot German Potato Salad Recipes | German potato salad is different than the type we're familiar with.
Party Food Platter Finger Food Ideas | You can never have enough finger foods during a holiday party.
Easy Edible Cookie Dough Bites Recipe | Having something sweet is a good idea for after the meal.
Crockpot Little Smokies Party Food Recipes | Little smokies are not just good with BBQ sauce. There are plenty of flavors you can find.
How to Make a Charcuterie Board | Charcuterie boards are fancy, delicious, and far easier to make than you may think.