Quotes About Change in Life | Quotes for Tough Times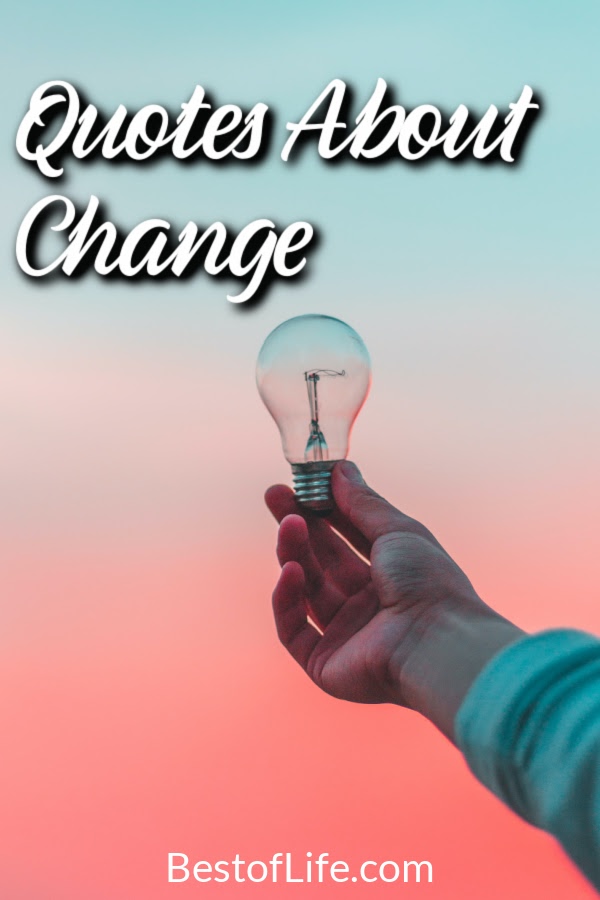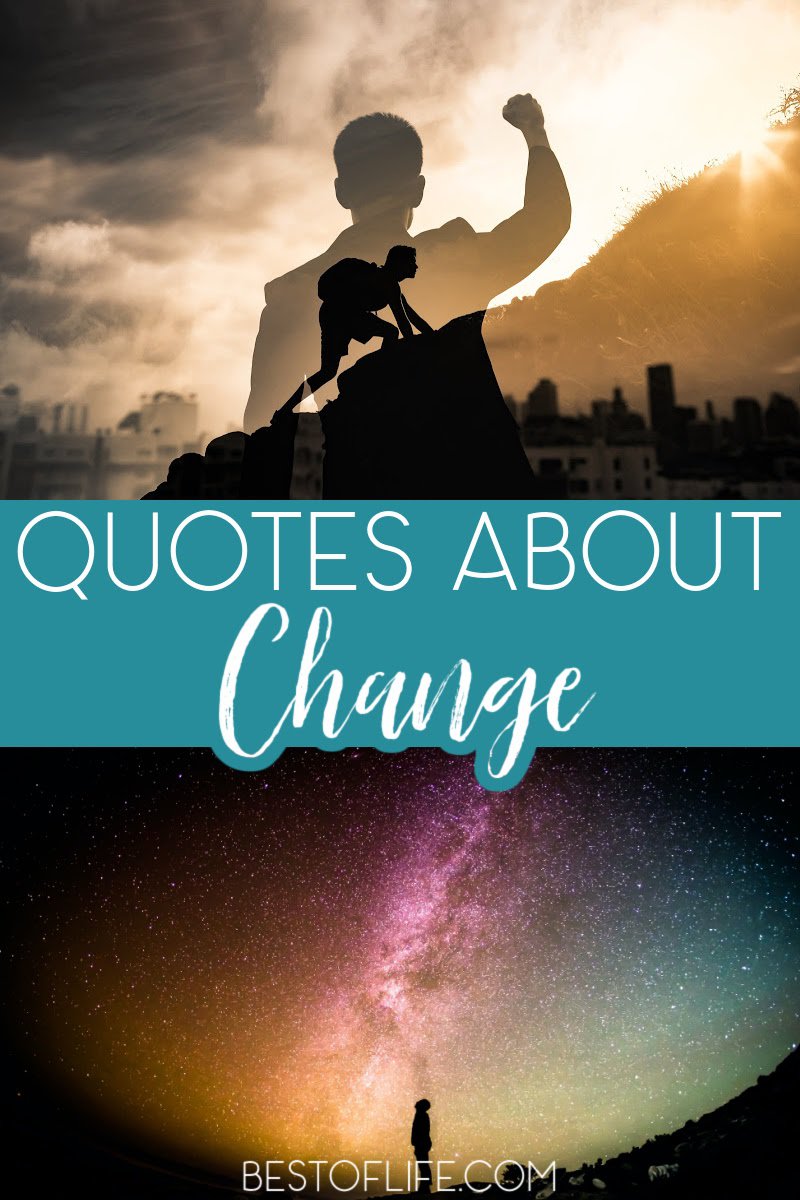 You might have figured out by now that I really like quotes. They make a great phone background, they're great for sharing with friends who need them, and most importantly they are a great way for me to help myself when I am feeling down. These are the best quotes about change in life.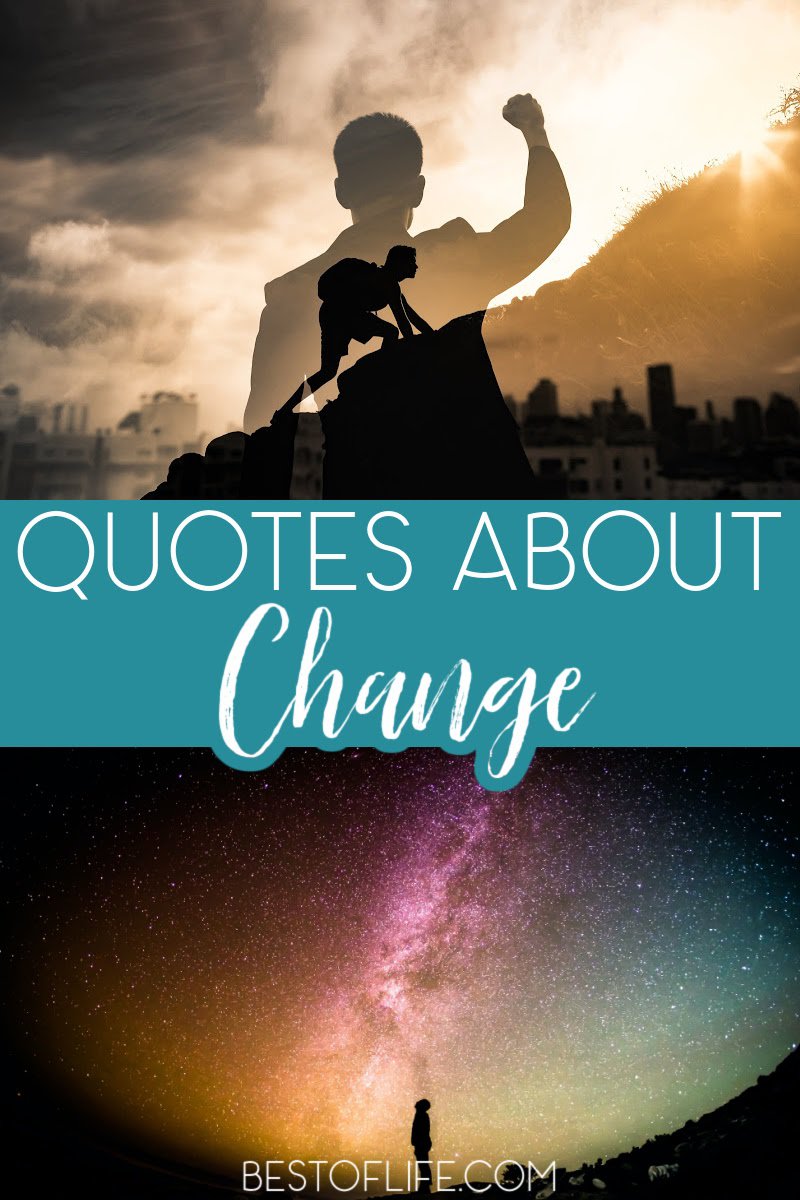 One thing is inevitable for all of us: change. There is no way to make it through this life without changing or encountering change of some sort. Instead of feeling upset or uneasy about change. Use these quotes about change to carry you through.
Sometimes all you need is to see that someone else was feeling the way you were. These quotes about change in life will help you feel not so alone, they might also cheer you up a bit. If you need some help getting started with change you can read up on the subject.
There are tons of books to help, this one is great. There are others that are a bit funnier, like this one. And I particularly like writing or journaling so don't write that off as a way to deal with the stress and/or fear of change!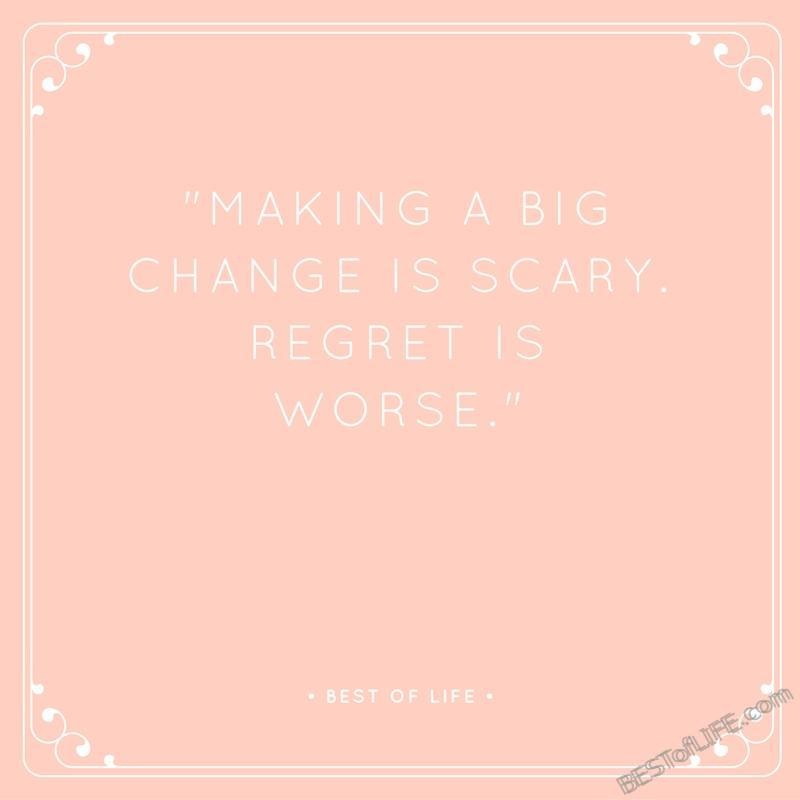 "Making a big change is scary. Regret is worse."
This one is first for a reason. Never fear change because regret is much worse. It might seem scary to have to change but looking back later and regretting not doing something is forever…the fear of change is only temporary!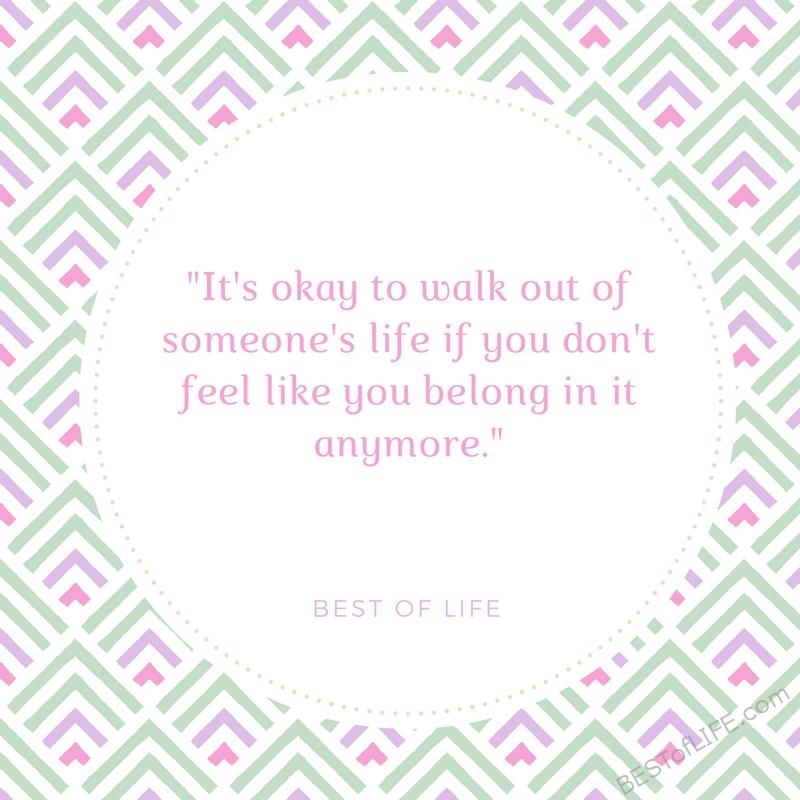 "It's okay to walk out of someone's life if you don't feel like you belong in it anymore."
As sad as it is to consider, sometimes the biggest changes in our lives revolve around people. Never feel bad for being the one to say goodbye. If you don't feel like you belong in someone's life, sometimes the best thing to do is to walk out. Staying in a situation out of habit is not healthy.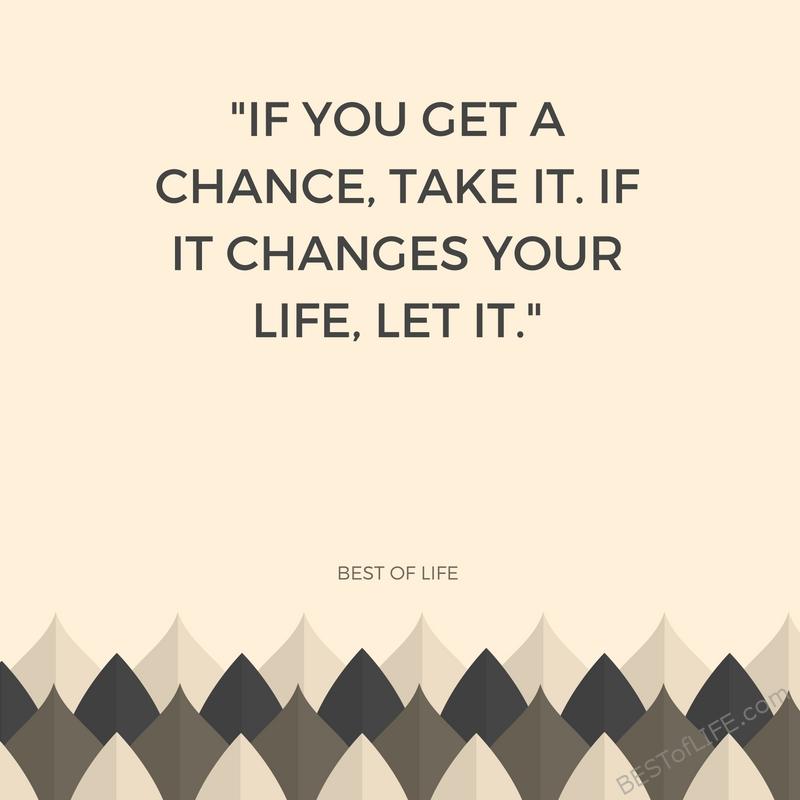 "If you get a chance, take it. If it changes your life, let it."
Never let a chance go by. This is one of my favorite quotes about change in life. Most of the changes in our life only come if we let them. It's good to let things, people, and situations change us. It's how we grow, evolve, and become who we are meant to be!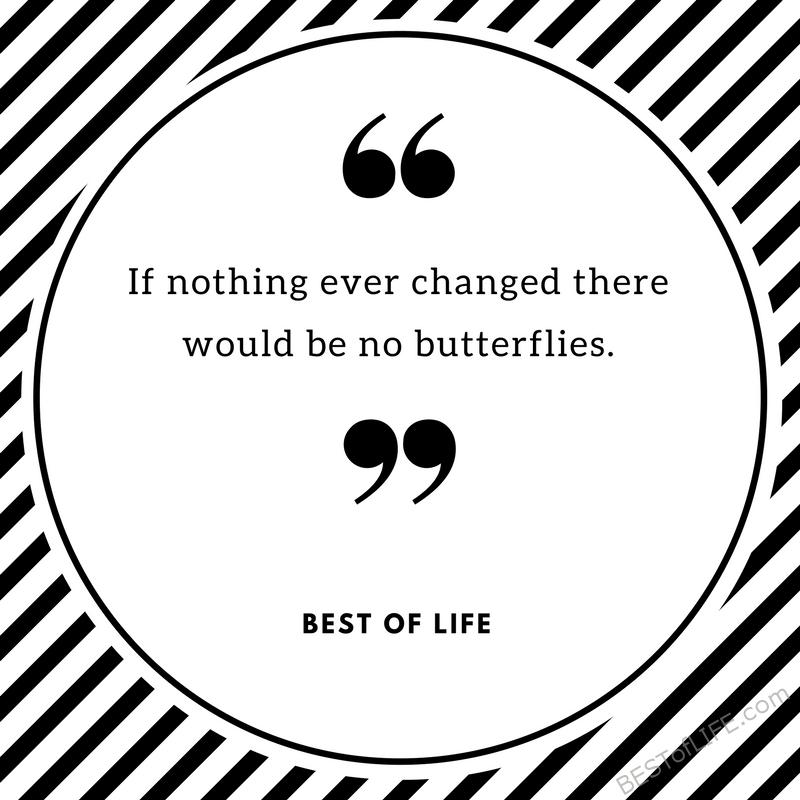 "If nothing ever changed there would be no butterflies."
When I'm feeling most uneasy about change this is the quote I turn to. The best quotes about change in life make us see that we can't live without change. What kind of world would it be if nothing ever changed…one without butterflies, that's what!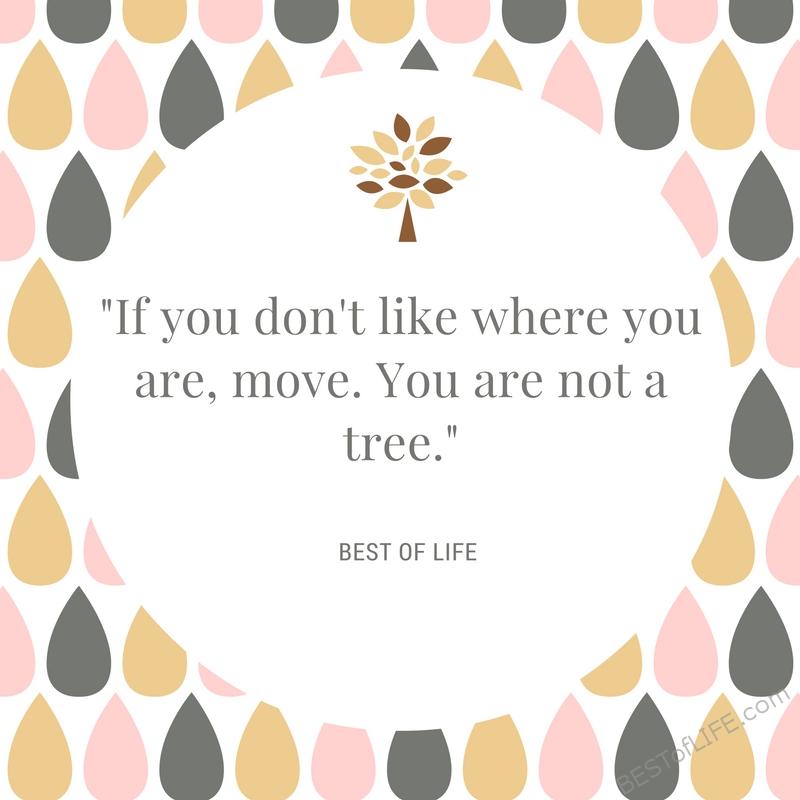 "If you don't like where you are, move. You are not a tree."
Often, I need quotes about change in life that motivate me to make a specific change. This one is great for that purpose. Unless you've run into an unfortunate wet cement situation there is no reason why you have to stay in one spot.
In this world of constant connectivity, it's becoming increasingly simple to stay connected to people for ANYWHERE.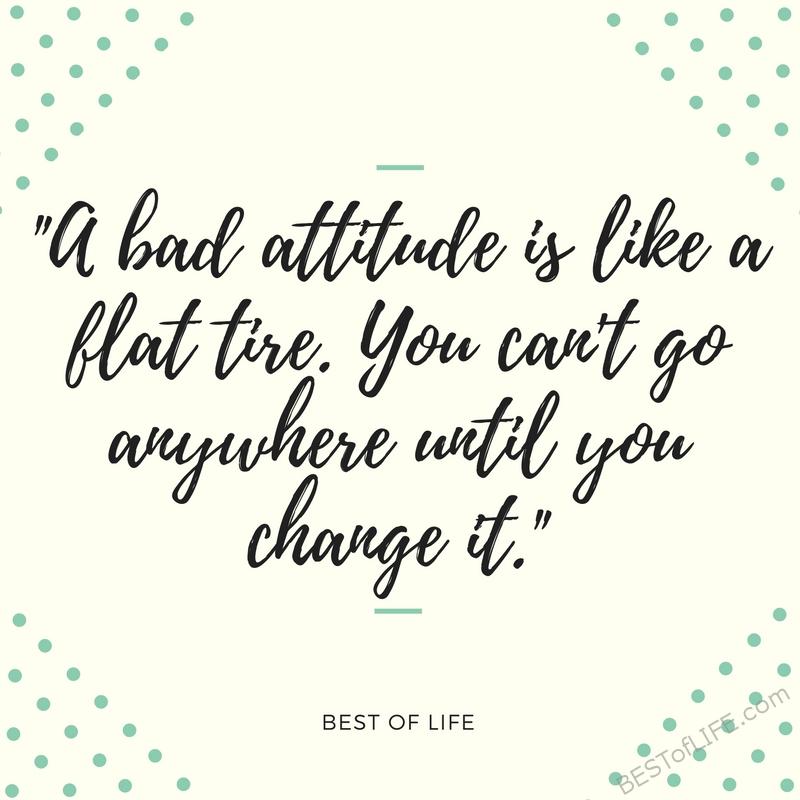 "A bad attitude is like a flat tire. You can't go anywhere until you change it."
This is one of those quotes about change in life that has the keyword right there in the quote. Sometimes the only way to fix ANY situation is to go at it from a different angle. A lot of the problem with that idea is that you have to be willing to change your attitude to see it differently.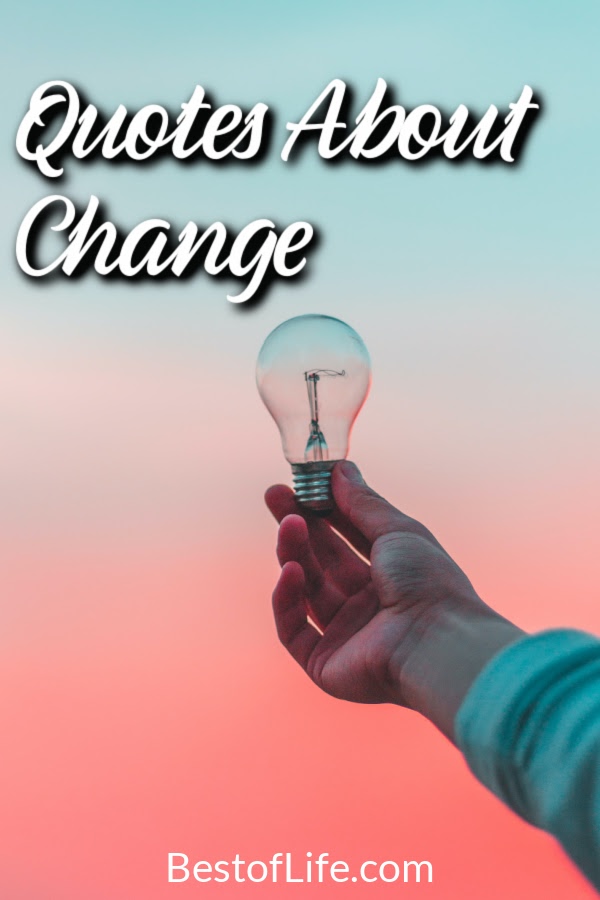 More Motivational Quotes
Graduation Quotes from Parents | One of the first times in life when we really could use some inspiration is immediately after graduation.
10 Hustle Quotes for Women | Woman Boss Quotes | But finding a career after college is even more of a change.
Quotes About Mountains to Inspire Risk Taking | We just need to remember that taking risks is important, no risk, no reward, right?
Best Quotes About Direction and Purpose | No matter where and when you decide to take risks, you should always have a direction you're headed.
Inspirational Tuesday Motivation Quotes to Keep you Going | Then we need the inspiration to keep going, to keep learning, growing, and changing for the better.