Inspirational Tuesday Motivation Quotes to Keep you Going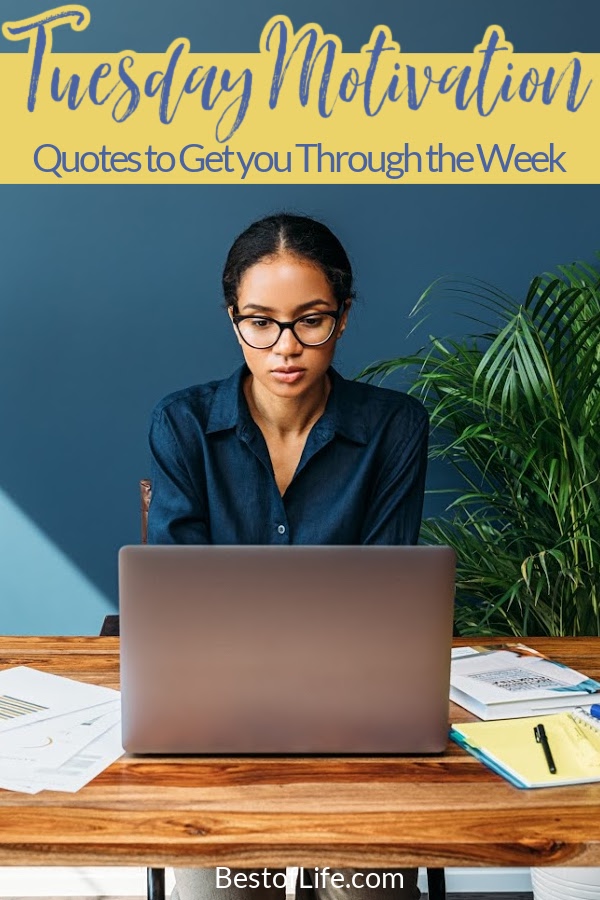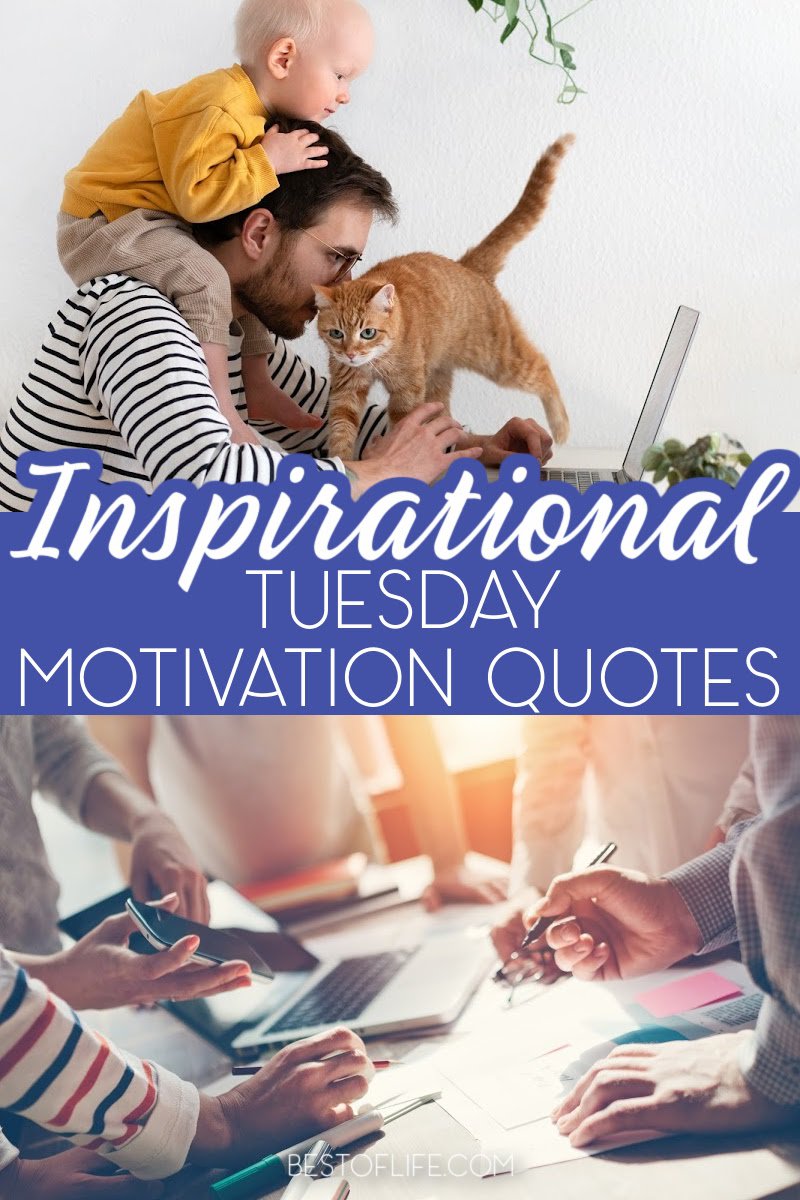 Many of us are prepared for Monday; it's Tuesday that catches us off guard. Inspirational Tuesday motivation quotes could help keep you going. Tuesday, you have nothing but the week ahead of you to look forward to. That is why everyone can use a little Tuesday inspiration.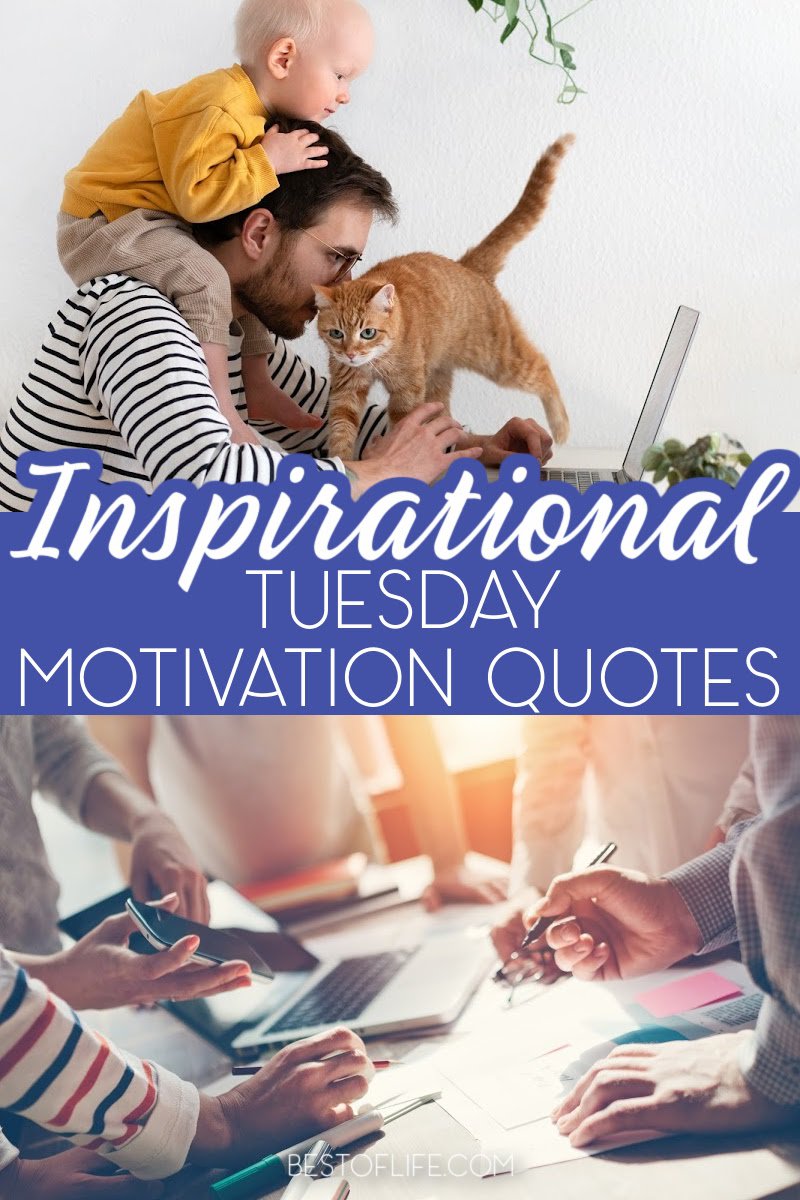 Mondays could be one of the hardest days of the week, every week, on every calendar. The majority of us get two days off, Saturday and Sunday, and then have to return to the workweek, as usual, come Monday. We spend time with family, go on vacations, or just sit back and relax on the weekends.
We all give Monday a lot of slack for being the first workday after the weekend. But Tuesday is the real problem. We have nothing to look back at on Tuesday except a workday and nothing to look forward to except more work. That is why inspirational Tuesday motivation quotes are perfect.
Tuesday is the day we really need some motivation. In fact, this is the day you should give yourself a little workweek rejuvenation. Of course, you can't just take every Tuesday off for some quiet relaxation, which is what Sunday is for. But you can read some quotes that will get you pumped up for the rest of the workweek.
"It's hard to beat a person who never gives up." – Babe Ruth
The Great Bambino had it right. The week will try hard to beat you up, but it can't beat you if you don't give up. Don't let Tuesday stop you from getting to Saturday. You got this.
"Hard work keeps wrinkles out of the mind and spirit." – Helena Rubenstein
Some people try very hard to clear their skin of wrinkles and keep it clear for as long as possible. But your mental state can get wrinkles too. Work hard for your weekends, that way you can play hard when they arrive.
"We may encounter defeats but you must not be defeated." – Maya Angelou
This is one of the best inspirational Tuesday motivation quotes. Maya Angelou reminds us that just because something seems like it will defeat us, that doesn't mean we are defeated just yet. Take Tuesday by the horns and ride it all the way to Saturday.
"Tuesday isn't so bad…It's a sign that I've somehow survived Monday." – Anonymous
Of course, even making it to Tuesday is a good thing. You made it this far; why not make it all the way through the week?
"Dude, suckin' at something is the first step to being sorta good at something" – Jake the Dog
Cartoons sometimes have some drops of knowledge that could be very motivating. Jake the Dog of Adventure Time reminds us that you don't have to start out great on Tuesday. But that doesn't mean you can't end it great.
"I have not failed. I've just found 10,000 ways that won't work." – Thomas Edison
We've been here before; this isn't our first Tuesday rodeo. Just because it seems like nothing is going right doesn't mean you are failing. Instead, you've found multiple ways that don't work. Just don't repeat the same mistake twice.
"Success is not final, failure is not fatal: it is the courage to continue that counts." – Winston Churchill
We all must have the courage to keep going. Not until you admit defeat are you defeated. Simply having the courage to carry on proves that you can do this.
"It's the possibility of having a dream come true that makes life interesting." – Paulo Coelho
In fact, it is the possibility of having a weekend to do what you want that should keep you going. Dream, weekend, what's the difference?
"The man who moves a mountain begins by carrying away small stones." – Confucious
You've started moving these stones already. This is another one of the best inspirational Tuesday motivation quotes. It reminds us that we have already started moving this mountain of a week; why not finish?
"Let the improvement of yourself keep you so busy that you have no time to criticize others." – Roy T. Bennett
Let the advancement through the week keep you so busy that you start to forget that it's only Tuesday. Sorry for reminding you.
"The people who are crazy enough to think they can change the world are the ones who do." – Steve Jobs
You have the power to change the world. Just like you have the power to make it through the week. You still got this.
"Instead of wondering when your next vacation is, you ought to set up a life you don't need to escape from." – Seth Godin
You already know when your next vacation is. It's this weekend, and you need to work your way there. Just remember that you have the ability to make your life what it is, no matter what stands in your way.
"Pleasure in the job puts perfection in the work." – Aristotle
You could always take this route and pretend that you're happy at work. There is another saying, "fake it until you make it." So fake happy until you are happy.
"Work hard, be kind, and amazing things will happen." – Conan O'Brien
You're surely putting in a lot of hard work right now. The hard work you put into the week will be repaid to you two-fold in fun on the weekend.
"It's never too late to be what you might've been." – George Eliot
What do you dream of being? If you're not what you dreamt of, you can work to make the changes you need in order to become that. Or, you could pretend to be that on the weekend, as long as it's legal.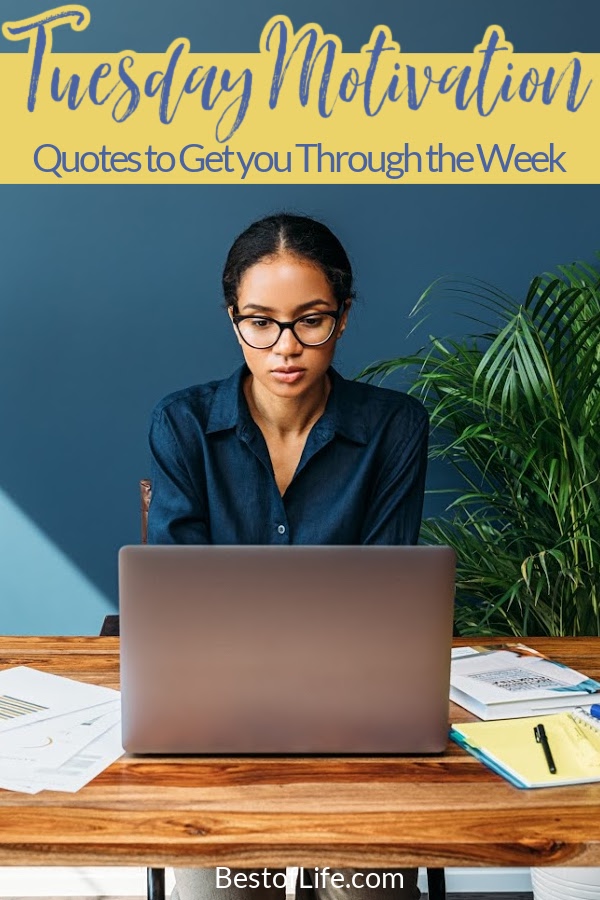 More Quotes
Best Quotes About Getting Older | We can't stop aging, but we can laugh at the issues it brings instead of letting them bring us down.
10 Positive Quotes to Live by for Couples | Relationships have ups and downs, but we don't need to worry about the ups, we just need to work through the downs.
Positive Quotes For The Day For Work | Sometimes we lose motivation throughout the day, each day, every day.
Powerful Quotes For Entrepreneurs | But we need to stay motivated, stay powerful if we want to make it big.
Quotes To Stay Positive At Work | The goal should always be to stay positive and allow that positivity to flow through every task we complete at work.