10 Positive Quotes to Live by for Couples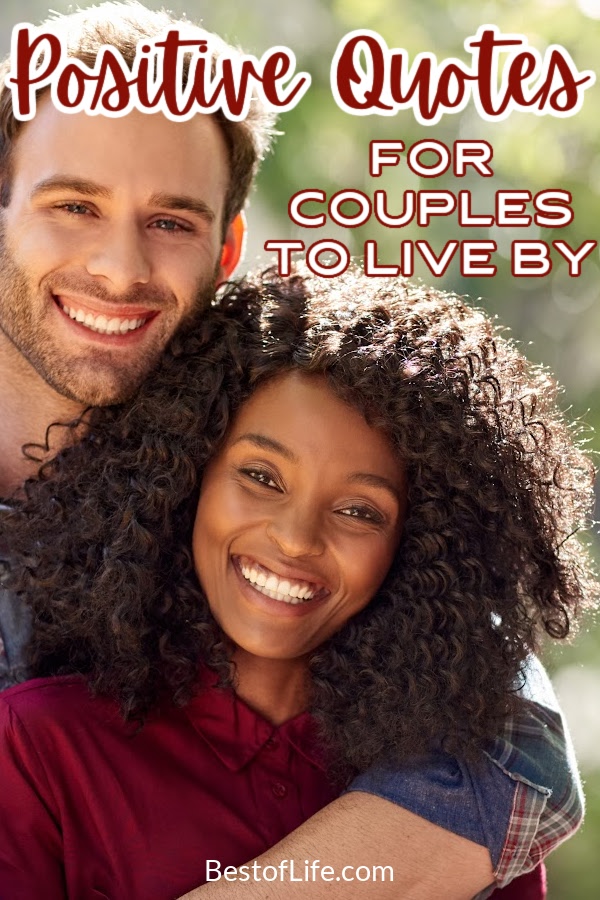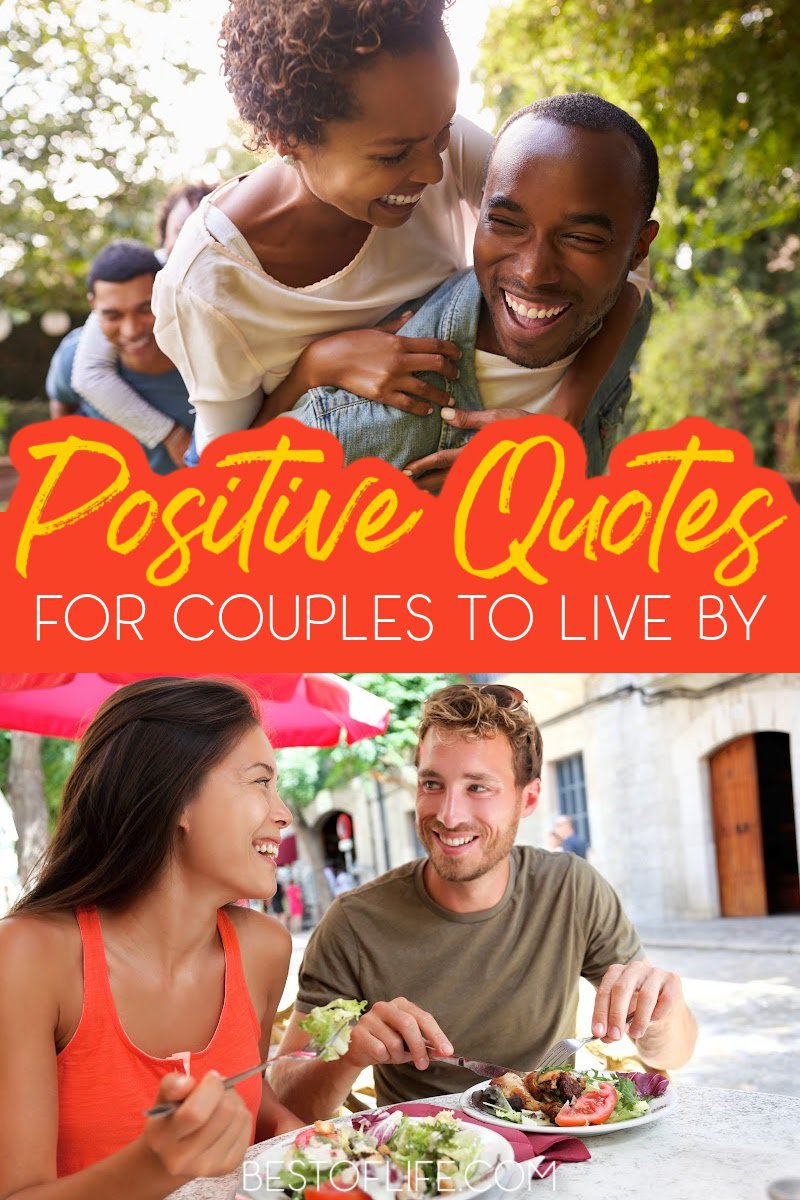 Relationships have highs and lows and there is absolutely nothing wrong with that. In fact, the lows often make the highs better and can even strengthen the relationship. Positive quotes to live by for couples are quotes that can help keep you going even in the darker times of the relationship.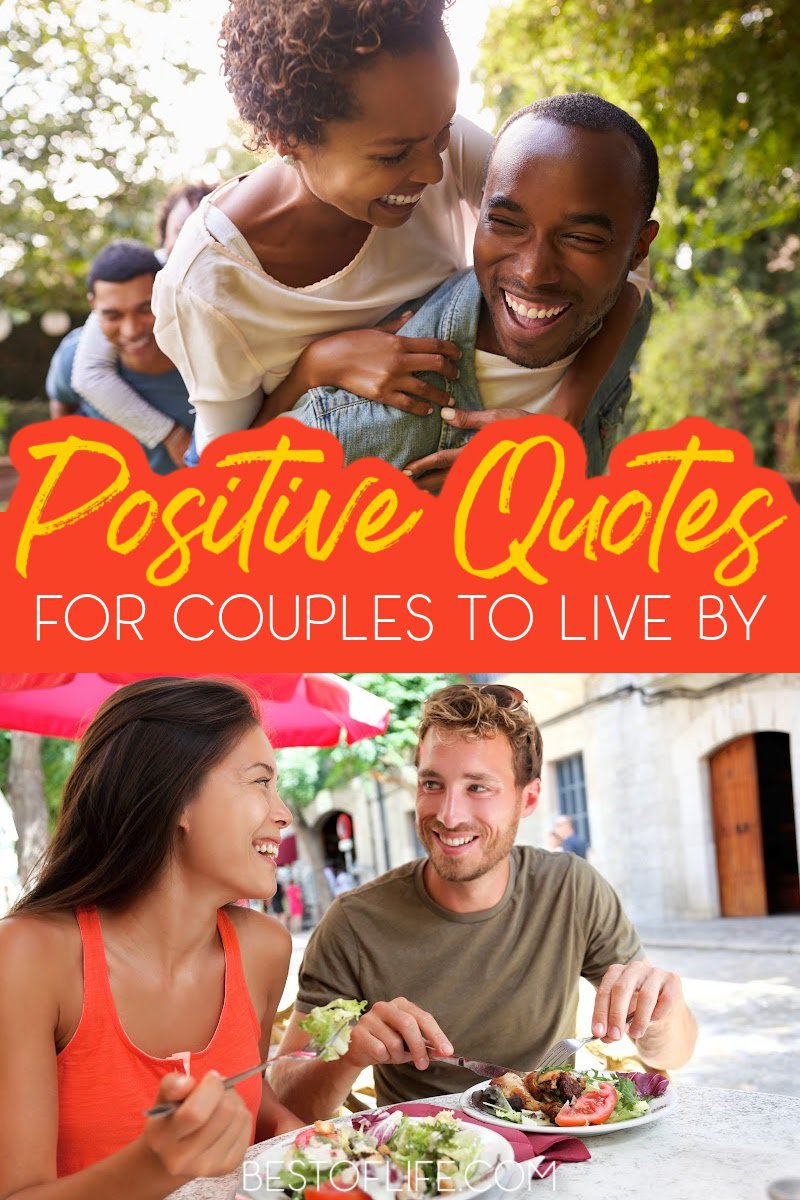 Keep your relationship strong and happy with some positive quotes to live by for couples during the lows of your relationship. Since relationships have both highs and lows, it is important to stay on track if you want to keep the relationship going.
That means when a relationship hits a low period, it is time to start thinking positively and working towards mending whatever the issue could be. Whether it's having more date nights, putting a little effort into your appearance, or taking a weekend getaway, oftentimes a little bit goes a long way.
These issues are different for all couples, and they depend on the people in the relationship. The golden relationship, filled with perfection, is simply not a reality for anybody. But isn't perfection boring? Aren't all the quirks and imperfections what help make up the spice of life?
There is nothing wrong with having lows in a relationship. During these times, it helps to turn to positive quotes to live by for couples. These quotes can help remind you what the highs are like or what love is about when you need reminding.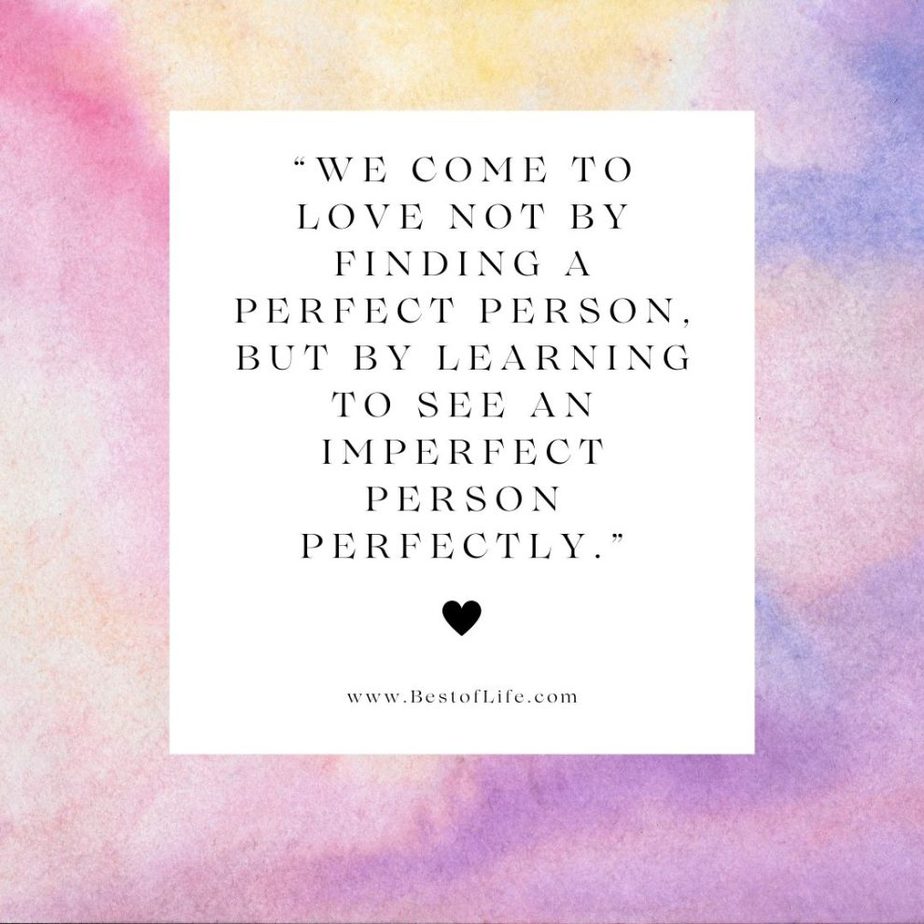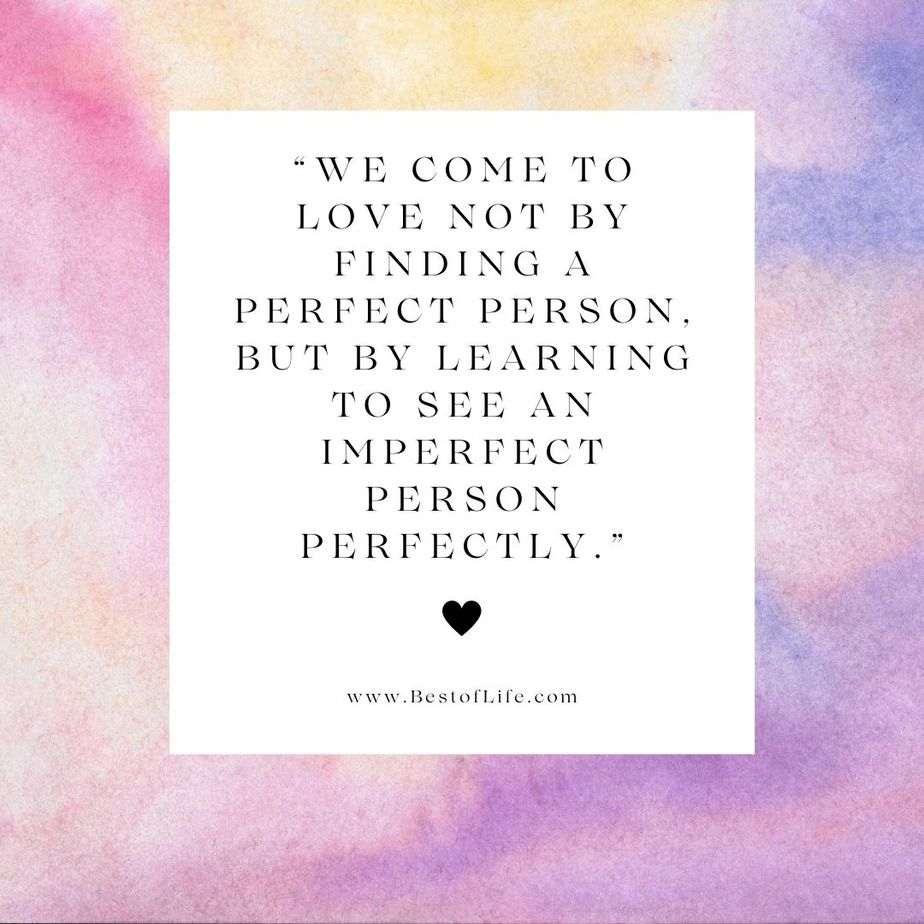 "We come to love not by finding a perfect person, but by learning to see an imperfect person perfectly."
Is there such a thing as a perfect person? No, there isn't, and that's not what a relationship is about. A relationship is about loving a person, imperfections and all. When you love someone, their imperfections are part of what you love about that person.
"A strong relationship requires choosing to love each other even in those moments when you struggle to like each other."
There is a difference between like and love and they are not mutually exclusive. It is entirely possible to love someone but not like them at any given moment. The important thing is that you remember that the love between two people still exists.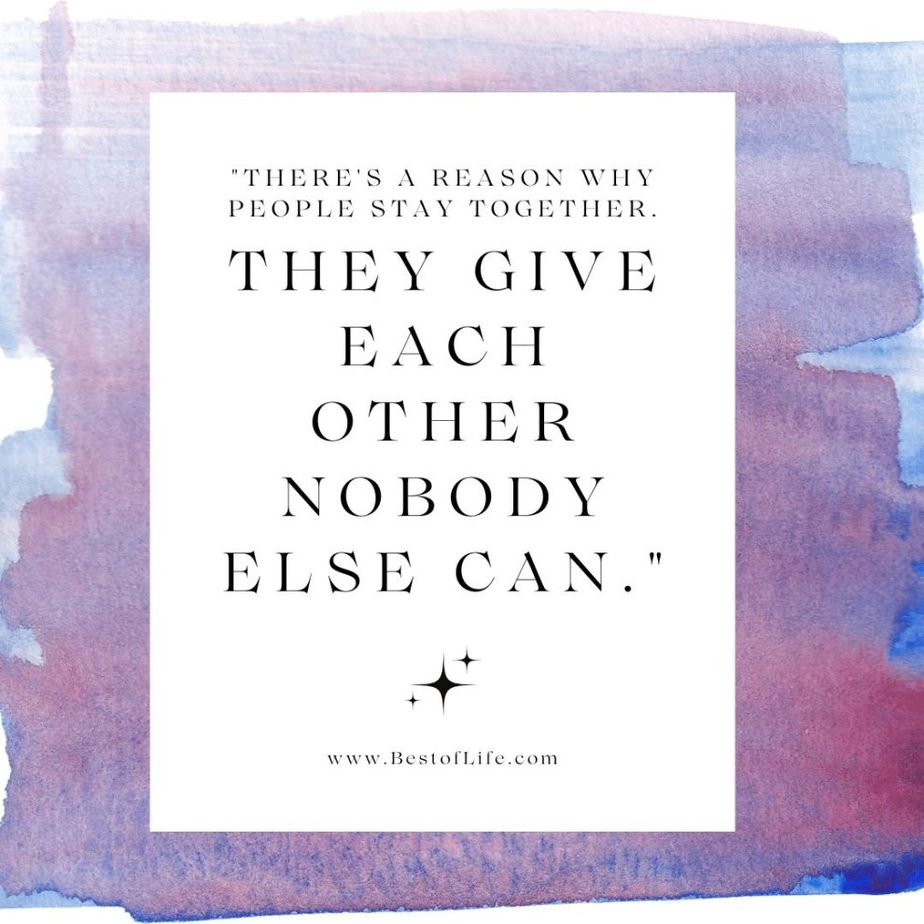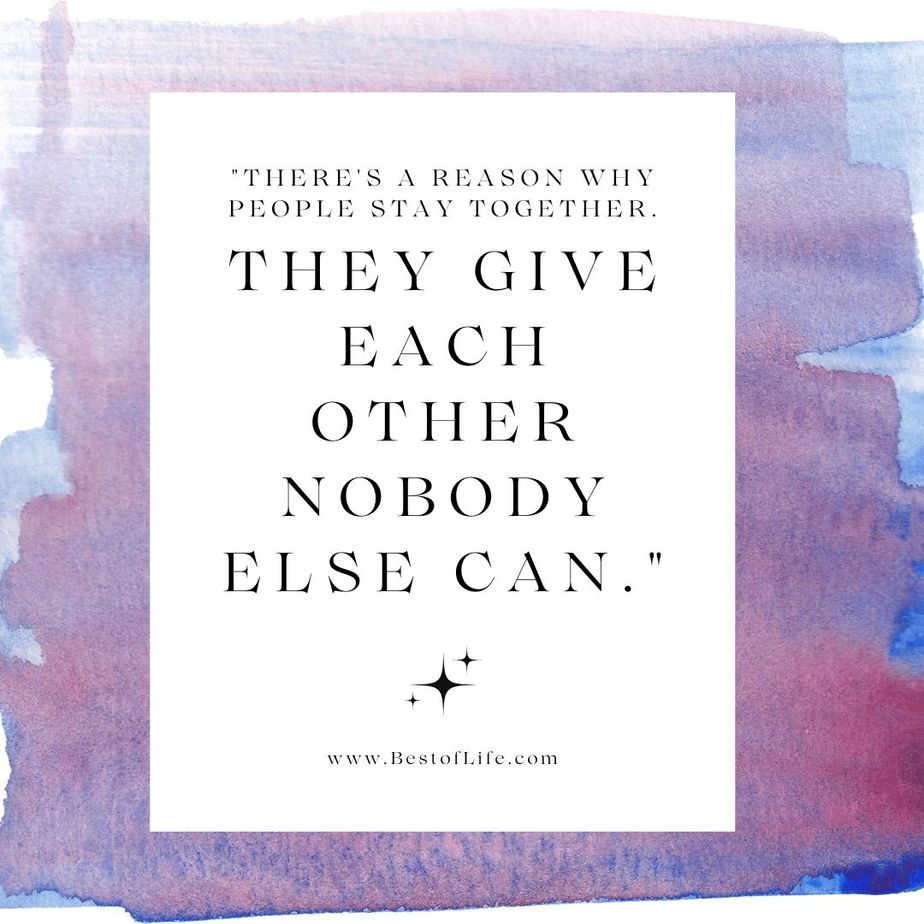 "There's a reason why people stay together. They give each other something nobody else can."
When you hit those low times, you can remember that there is a reason you love them and not someone else. Remember what you love about that person and don't let that get overshadowed by something like an argument over something trivial.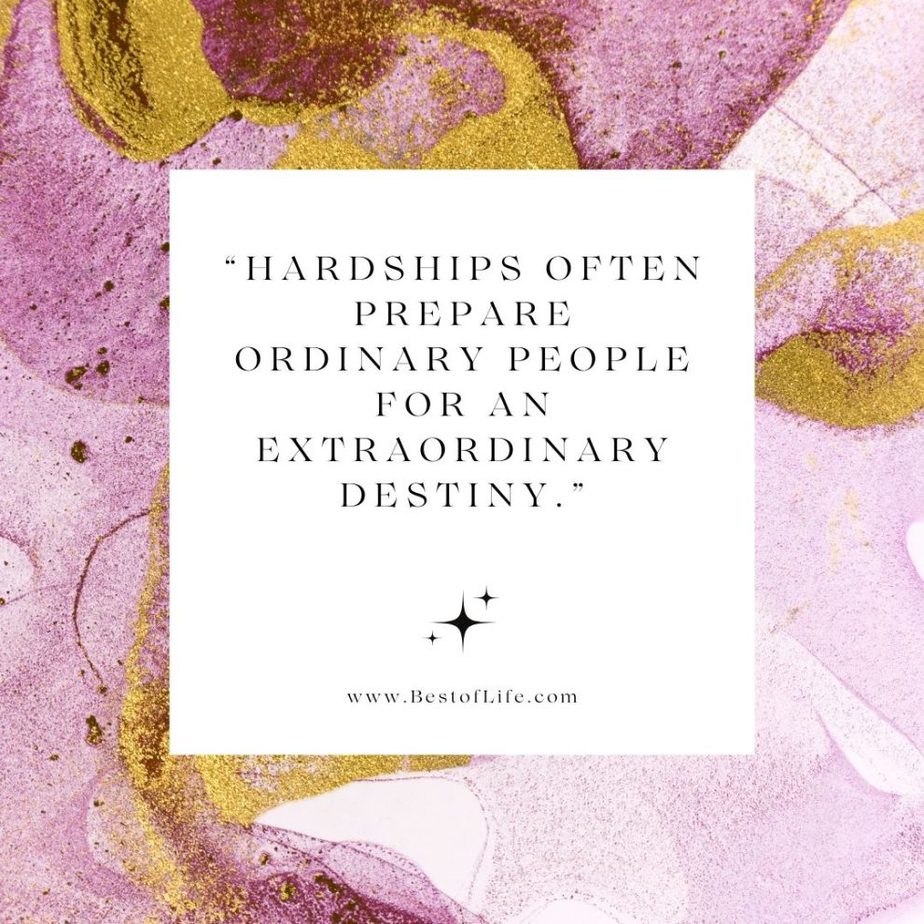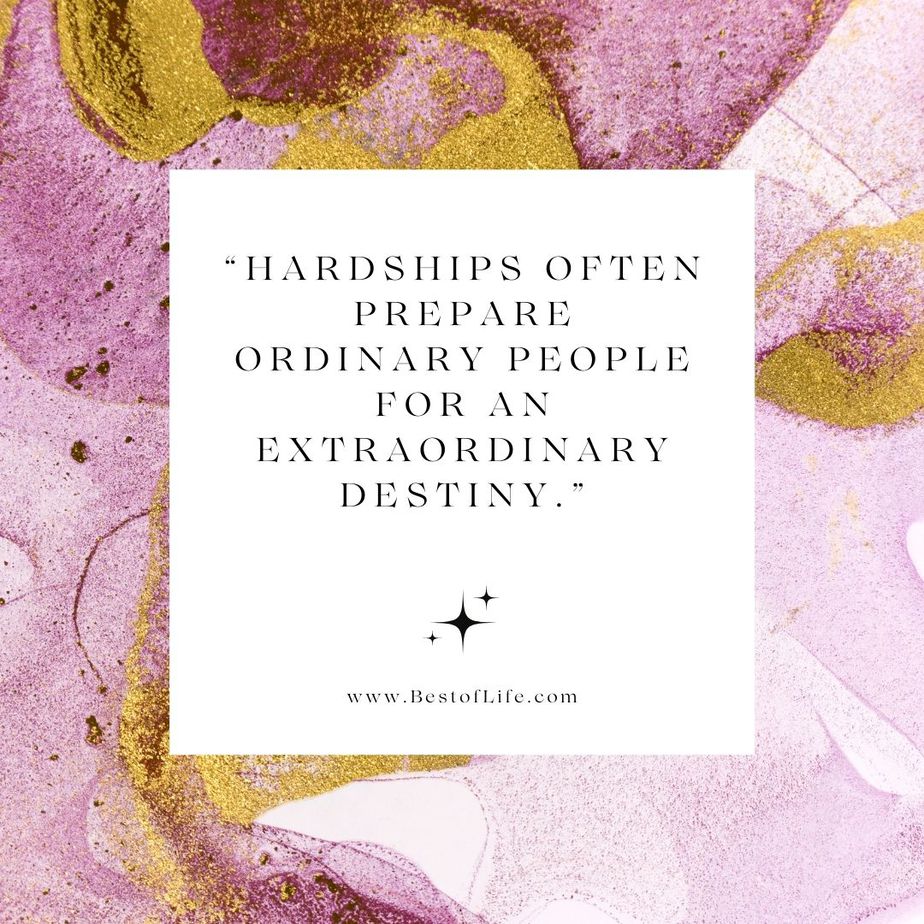 "Hardships often prepare ordinary people for an extraordinary destiny."
This is true in all aspects of life. Whether it's your career, your personal life, or your relationship, it takes work to get to where you want to be. If the love in your relationship is true, it is worth fighting for.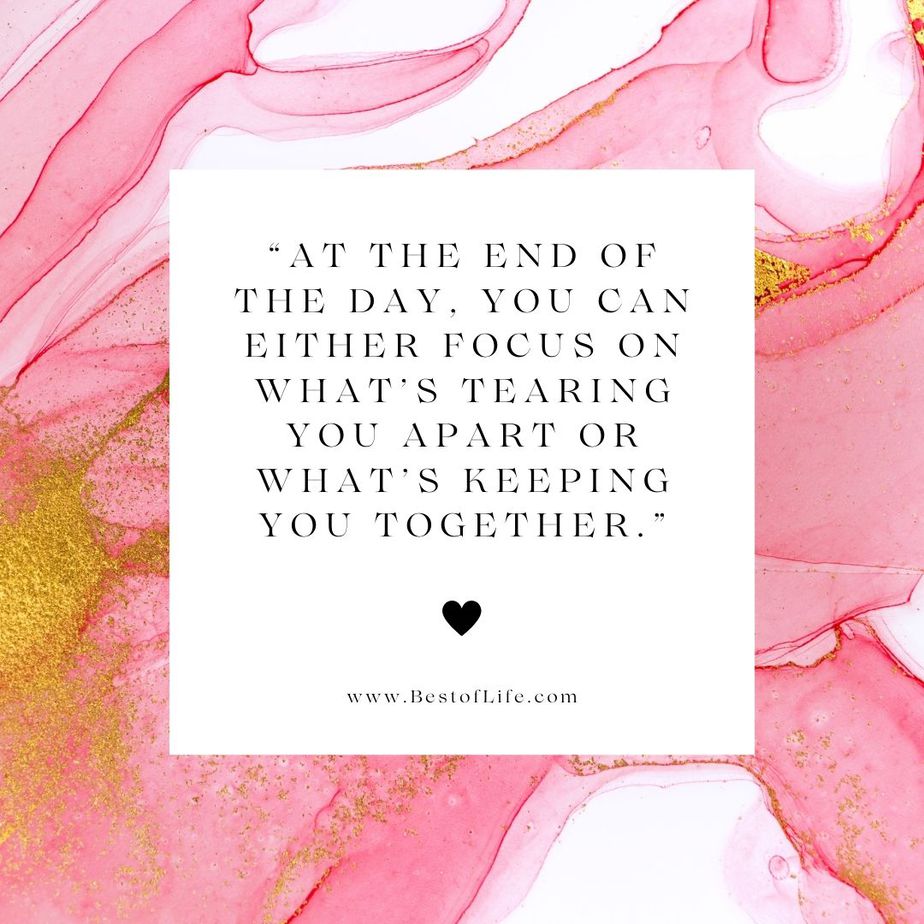 "At the end of the day, you can either focus on what's tearing you apart or what's keeping you together."
Many times, when couples argue, they let the anger of the current situation overtake all of the emotions that are felt otherwise. Don't let that happen to you.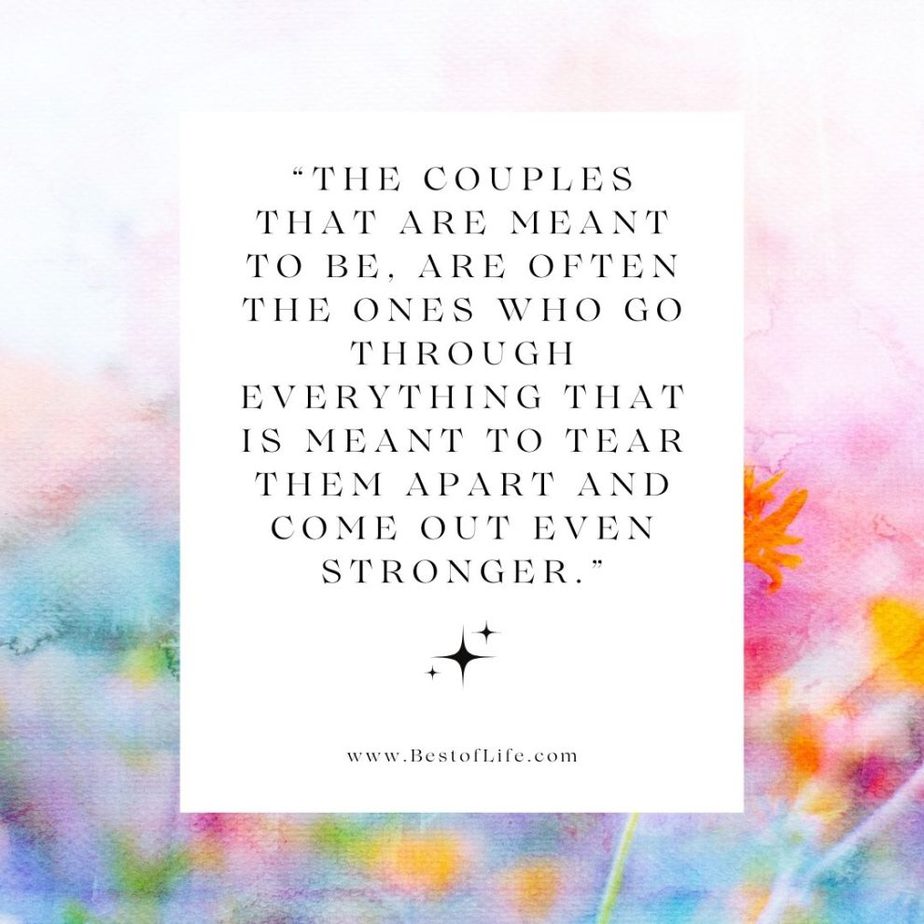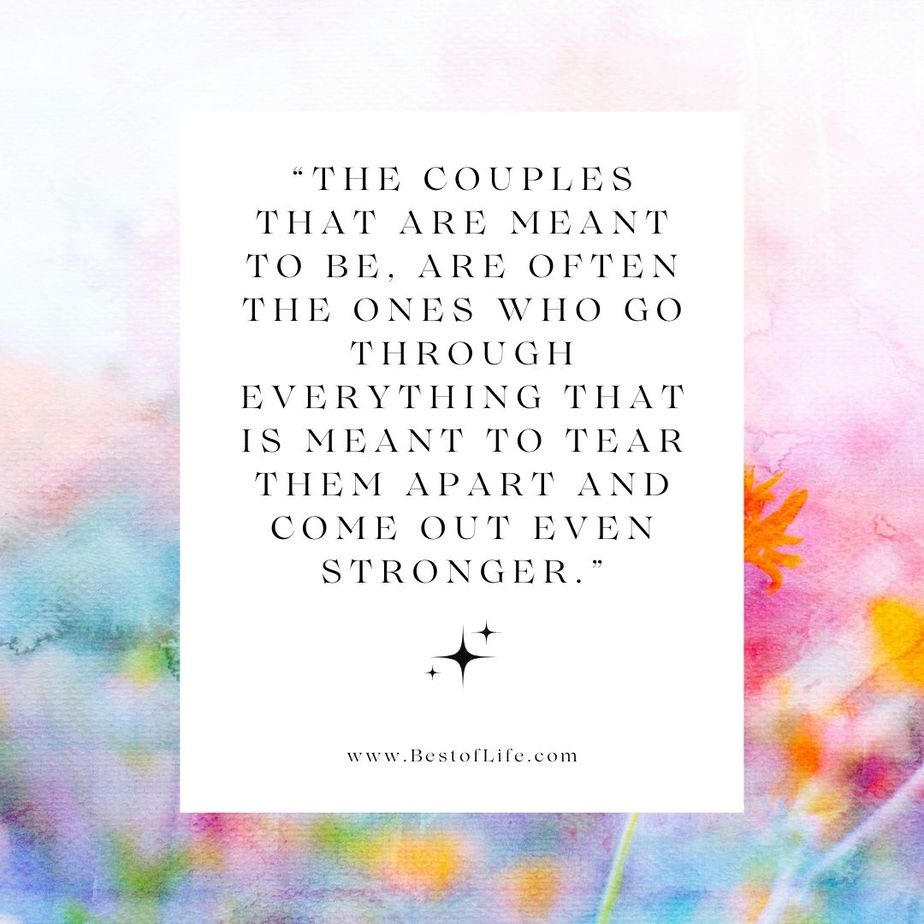 "The couples that are meant to be, are often the ones who go through everything that is meant to tear them apart and come out even stronger."
Another example of strengthening a relationship often ends with something like, if we can make it through this, we can make it through anything. And that is very true. No relationship is perfect and there will be challenges along the way. How your relationship deals with those challenges will define your love.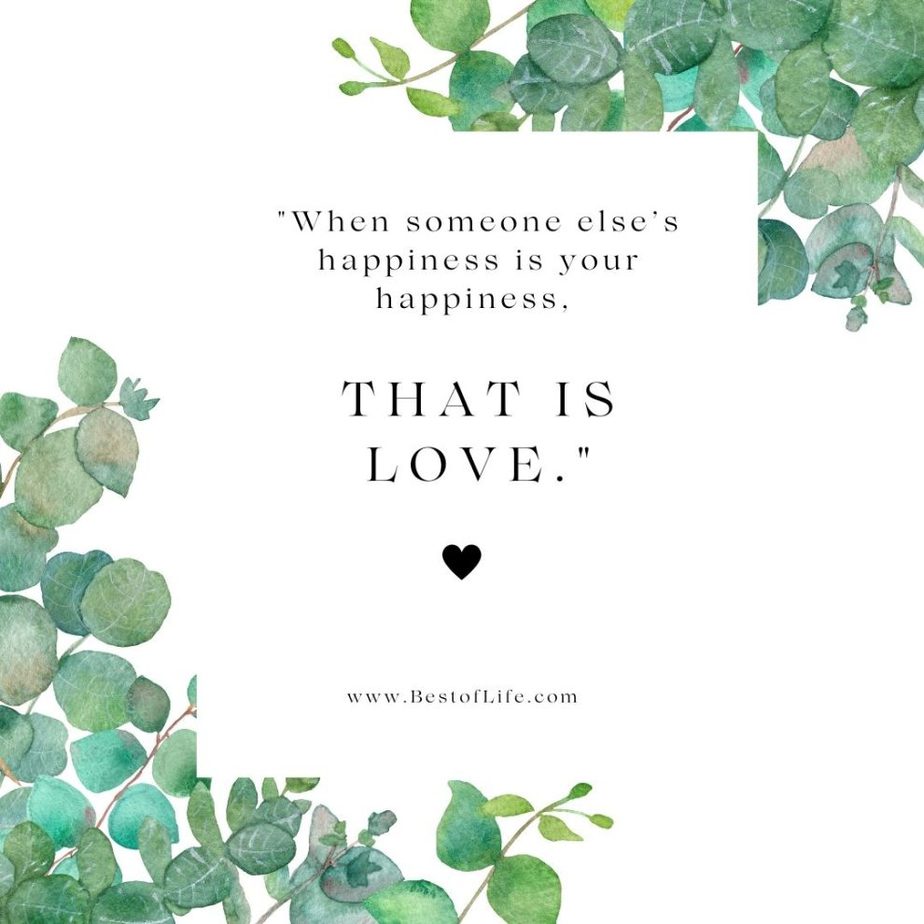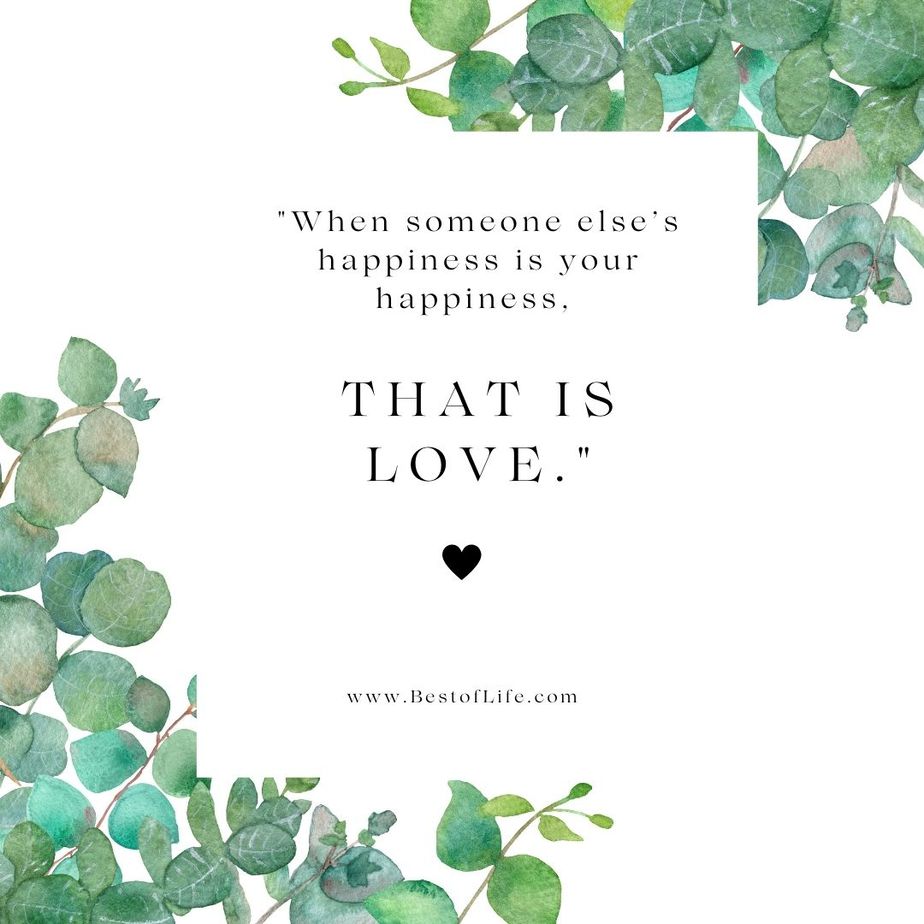 "When someone else's happiness is your happiness, that is love."
Many people think they don't know what love is, or that when you're in love you just know. The reason you "just know" is that you feel happier when they are happy, angrier when they are angry, and more loving when they love you.
"To love and be loved is to feel the sun from both sides."
The feeling of being in love is a warm one — not just because you love someone, but because they love you in return. When you feel that warmth, it becomes harder and harder to let it go.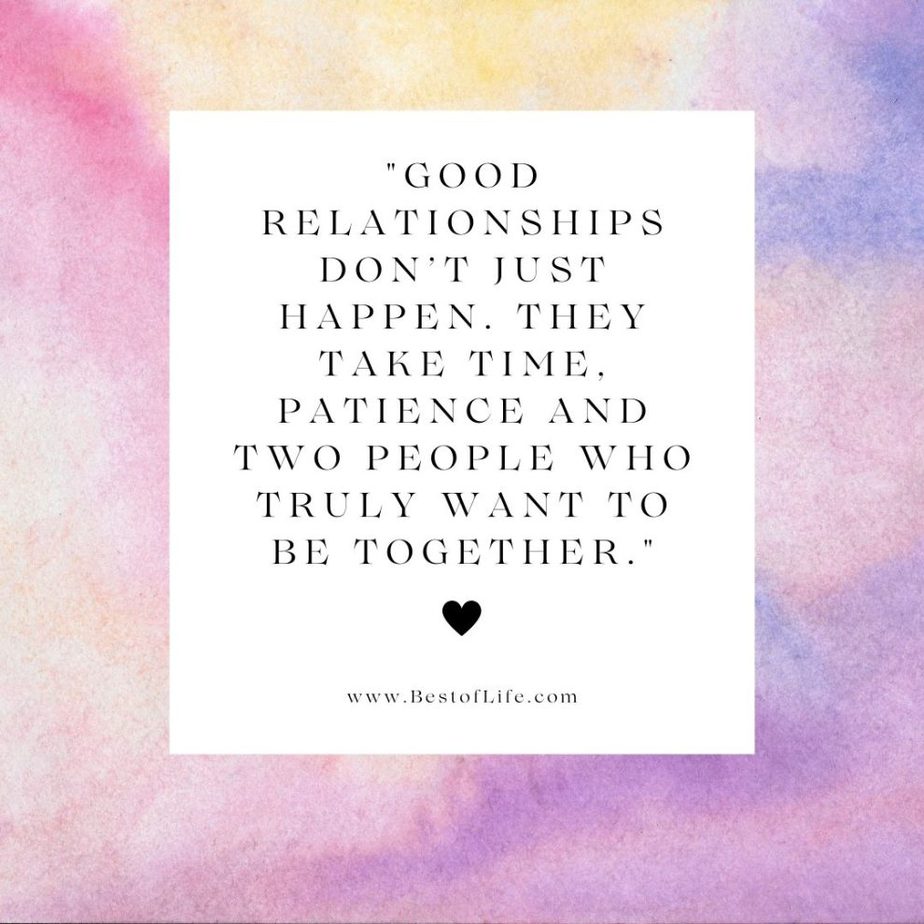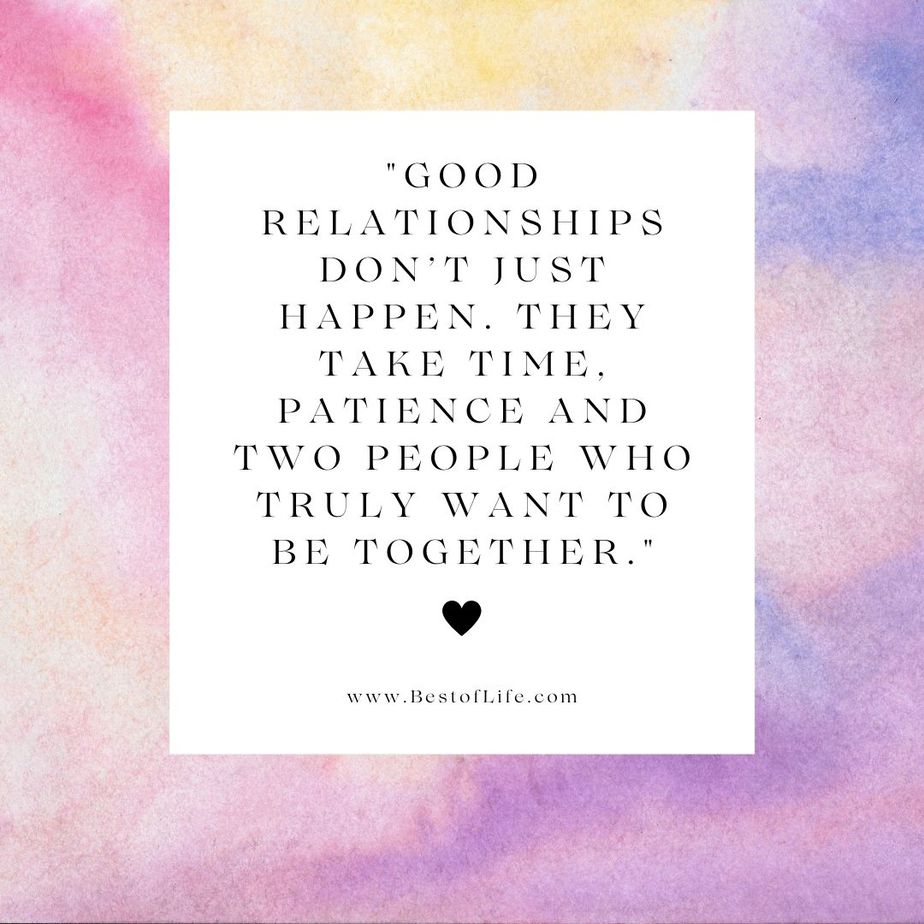 "Good relationships don't just happen. They take time, patience and two people who truly want to be together."
Wanting to be together is what strengthens a relationship. If you actually want to be with someone, their imperfections don't bother you as much. That is a sign of a good relationship because wanting to be with someone means you will do whatever it takes to stay together.
"You call it madness but I call it love."
Love can be a crazy thing. Positive quotes to live by for couples can encourage you to persist in your relationship through the crazy ups and downs of emotions. The crazy madness of love can be a source of frustration, but we think it should be a source of delight instead.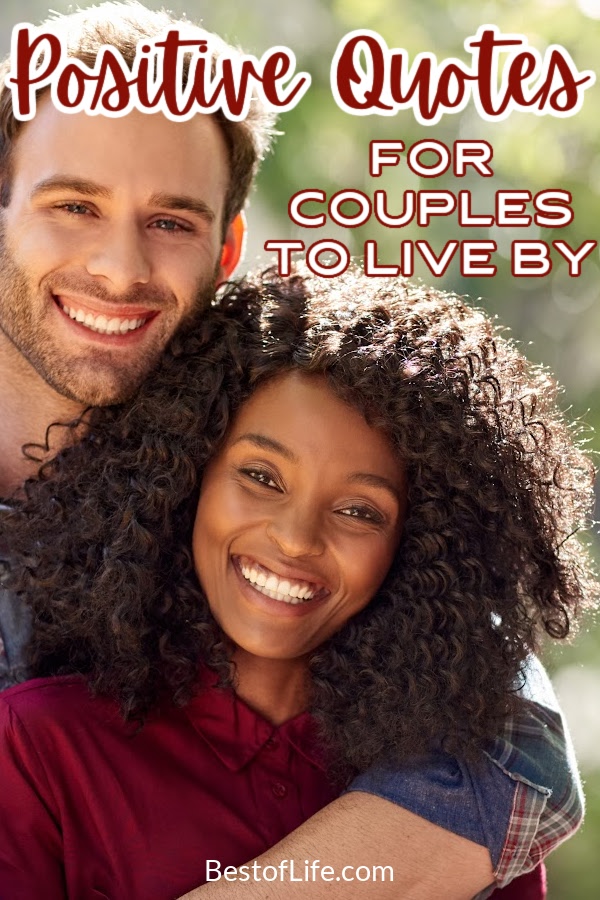 Even More Quotes for Life
Positive Quotes For The Day For Work | Quotes are powerful things that can move mountains, rearrange rivers, and make it possible to get through a day at work.
Success Quotes for Men | Inspirational Quotes for Work | Success is all we want but sometimes we forget about the goal and get lost in the effort.
Quotes To Stay Positive At Work | Did we mention you might need a little help getting through a day at work?
10 Success Quotes for Women | Empowering Quotes | Men aren't the only ones who can be successful, women are getting a piece of the pie as well.
Quotes About Surrounding Yourself with Happiness | Surrounding yourself with happiness is one of the easiest ways to live a happier life.