10 Best Tips For Cooking With Wine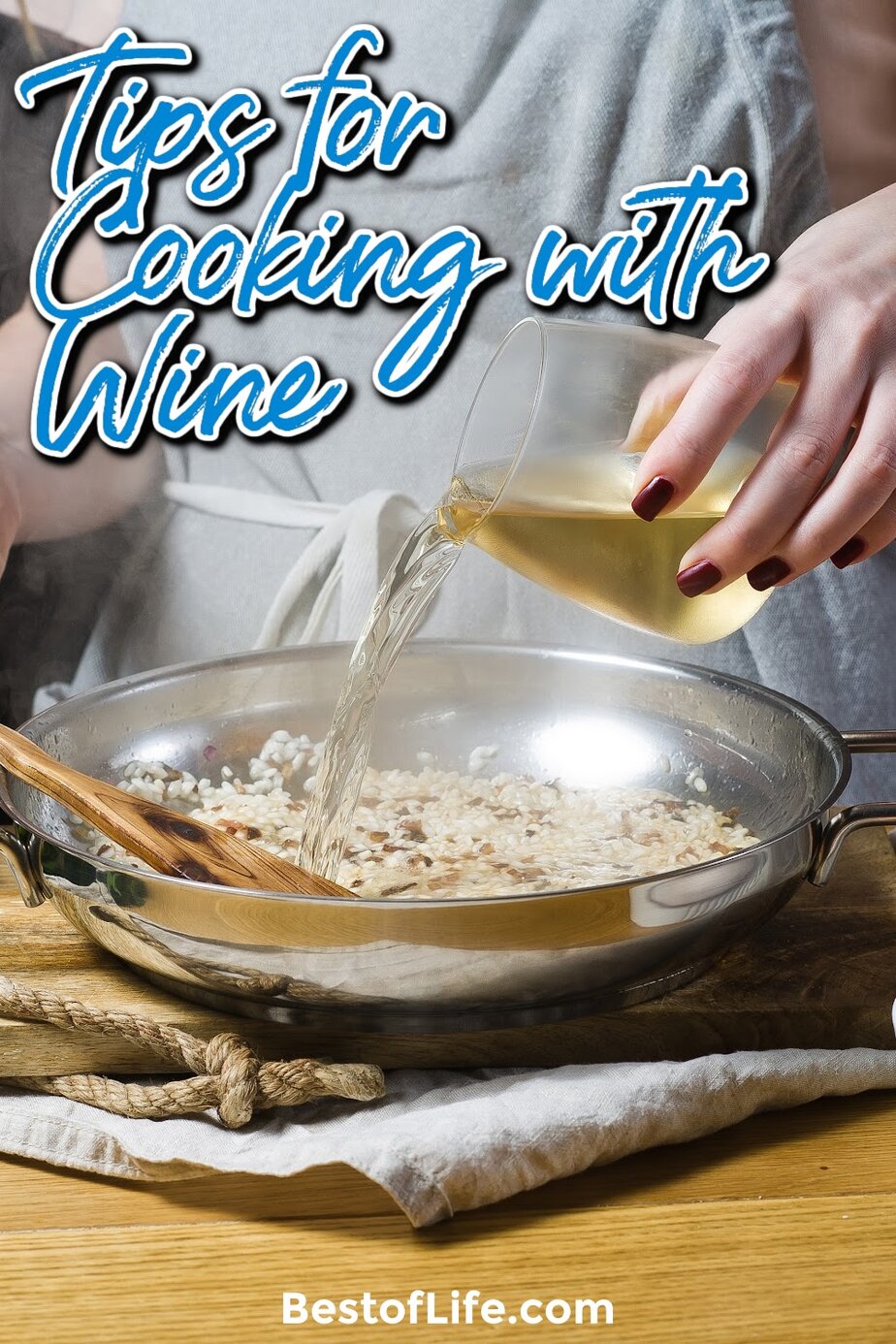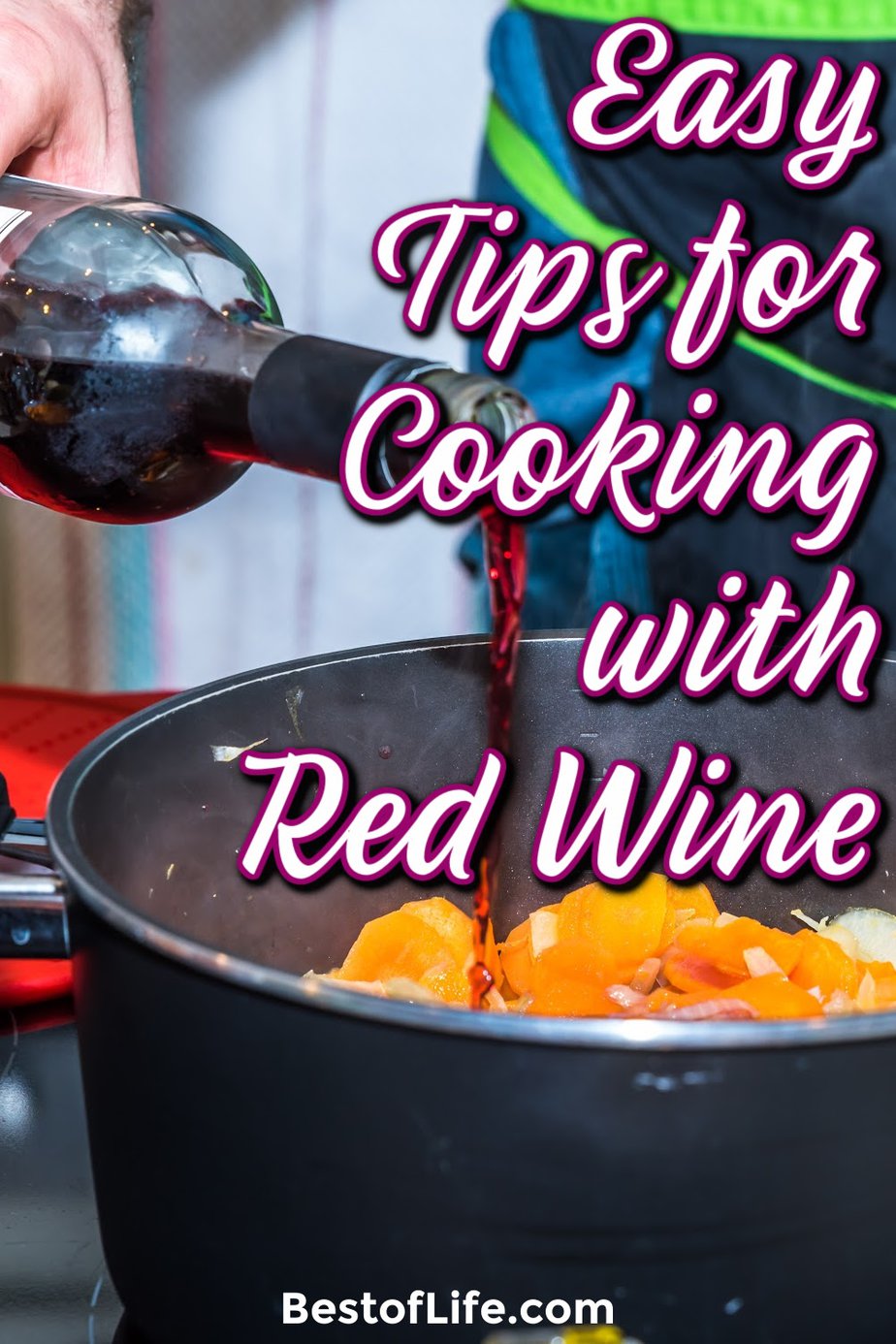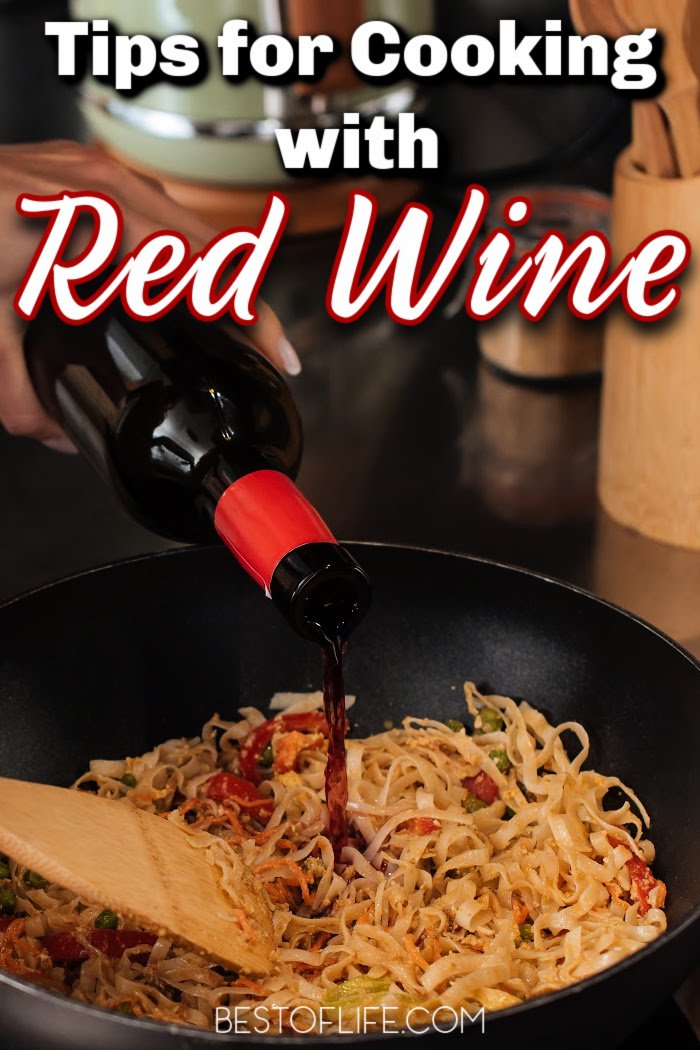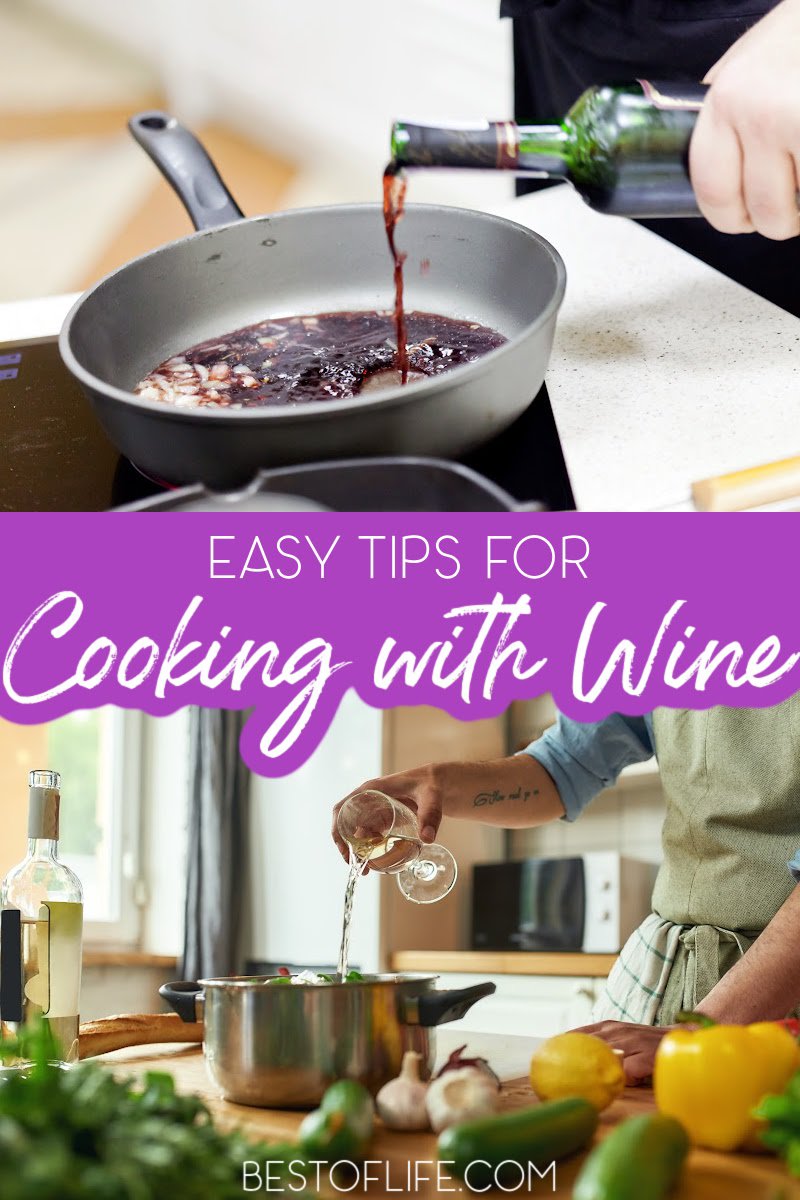 Wine can add another layer of flavor to sauces, the fun stuff in the wine can bring different flavors out of other ingredients in a dish, and wine is also used to add acidity to a dish! But beware, cooking with wine is not as easy as splashing your favorite Moscato into any random dish! Here are some tips for cooking with wine.
There are a few great reasons to cook with wine. Cooking with wine is a great way to impress others with your cooking skills, so get started today with some of the best tips for cooking with wine. Let us start with the basic rules to follow and always keep in mind.
Use only the red wines that you would drink on their own.

Don't use red wines that you wouldn't drink on your own.


Labels lie! Wines that claim to be made for cooking are usually saltier and have other additives that could ruin the recipe!
Now that you know the rules let's take a look at some tips I use when cooking with wine.
Cooking with Wine | Why Wine?
Wine serves a few different purposes when added to a recipe. Wine is meant to enhance the flavor of a meal and add aroma to the dish. It's very important to choose the right wine to pair with the right dish. The goal is to get the wine to compliment the flavors, not fight them or overtake them.
Red or White?
You could go to the store, grab the first wine you see, and throw it in a recipe that calls for "Dry wine." Then again, you could also go to a dealership and ask them for a red car hoping you'd get the car you wanted in the first place.
Red wines bring out great flavors in red meats and vegetable stews. White wines are better for sauces, and they go much better with white meats. Basically, if you would drink the wine WITH the dish, you can COOK the dish with the same wine.
The Quality Debate
Rule #1 and #2 both state essentially the same thing, don't use a wine you wouldn't drink by itself. Some say that doesn't matter, but others say it really does. When it comes to the quality of wine, approach it the way you would any wine drink.
Here are my thoughts on it: You could get a cheap burger at a fast food joint, and it will taste just fine. Then again, if you spend $20 on a burger, you know it is going to be of high quality. The ingredients are just as important as the final product.
Use a good quality wine; just don't feel like you need to throw a cup of your $2,000 bottle in your sauce recipe…Unless you really want to, of course!
The Fun Stuff IS There
When cooking with wine, studies have shown that the fun stuff isn't totally gone. No, my wife and I have never gotten drunk or even tipsy off of a good masala sauce. However, the fun stuff is still there, and to some, that's an important fact!
It is true that the fun stuff evaporates while it cooks, but it would take a long time to truly burn off ALL of the fun stuff.

When to Add Wine
Wine is meant to do a few things: add acidity to a dish or enhance a flavor that's already present in the dish. The perfect time to add the wine is as soon as possible. Any recipe that requires wine usually requires it early in the simmering process.
What Does This Mean?
Recipes aren't always specific when calling for wine. Usually, you will find ingredients like "dry wine" and then be left wondering what to add or buy. Here is the guideline that I find useful.

Dry Wine- Pinot Noir or Pinot Grigio

Full Bodied Wine- Cabernet, Bordeaux, Syrah, or Zinfandel

Robust Wine- Rioja or Beaujolais Nouveau

Medium Bodied Wine- Merlot, Shiraz, or Chianti

Dry White Wine- Chardonnay, Chenin Blanc, or Sauvignon Blanc

Fruity White Wine- Gewurztraminer, Riesling, or Viognier

Fortified Wine- Marsala, Vermouth, Sherry, Port, or Madeira

Ditch The Lemon or Lime
When marinating meat, it's important to have an acidic ingredient in the marinade. Wine has acidity and serves the purpose even better than lemons, limes, or a tart sauce. When cooking meat that has been marinated with wine, the moisture is kept in place.
The acid in the wine also melds the flavors together perfectly while adding flavor to the meat. Believe it or not, wine is healthy for you–in moderation! Use it wisely in your meal and impress your date, wife, or friends! Hey, even if you don't get to impress anyone, at least you will have a DELICIOUS meal!
Don't forget that following the rules means you will have some awesome wine on hand to sample at your leisure…

More Wine
Must Have Red Wine Reduction Recipes | Red wine reduction recipes are fantastic for beginners to learn how to start using wine in cooking.
Best White Wines Under 10 Dollars for Every Palate | You don't have to spend an arm and a leg to get a good bottle of wine.
Best Sangria Recipes to Sip on | Sangria Wine Recipes | Mixing wine with fruit is the pathway to one of the most fantastic wine drinks around.
Types of Red Wine: A Guide and Tips for Everyone | Not every red wine is the same. There are some wines that are more robust than others.
Red Wine Hot Chocolate Recipes | Did you know that wine and chocolate are amazing together? And did you know that you can enjoy wine in hot chocolate?