Low Carb Breakfast Ideas to Start your Day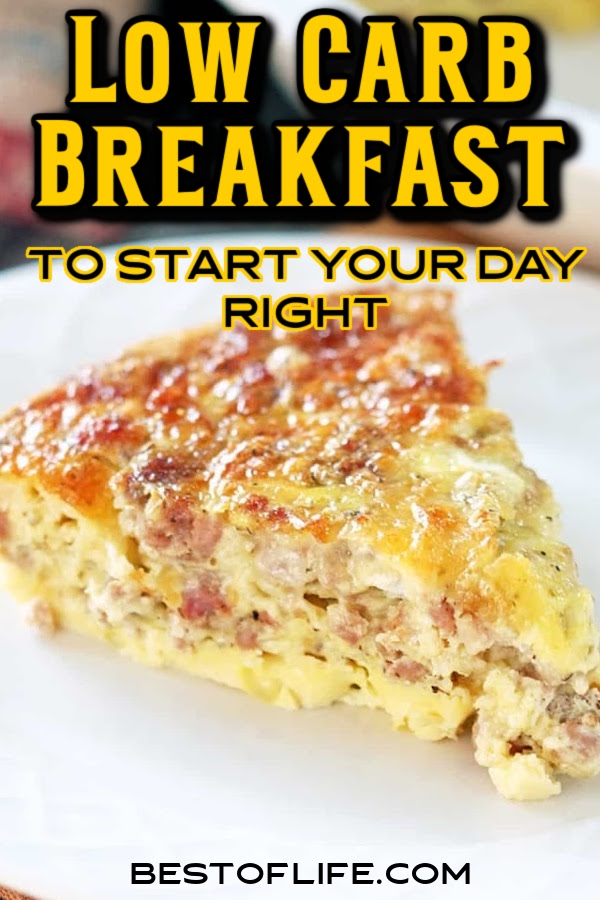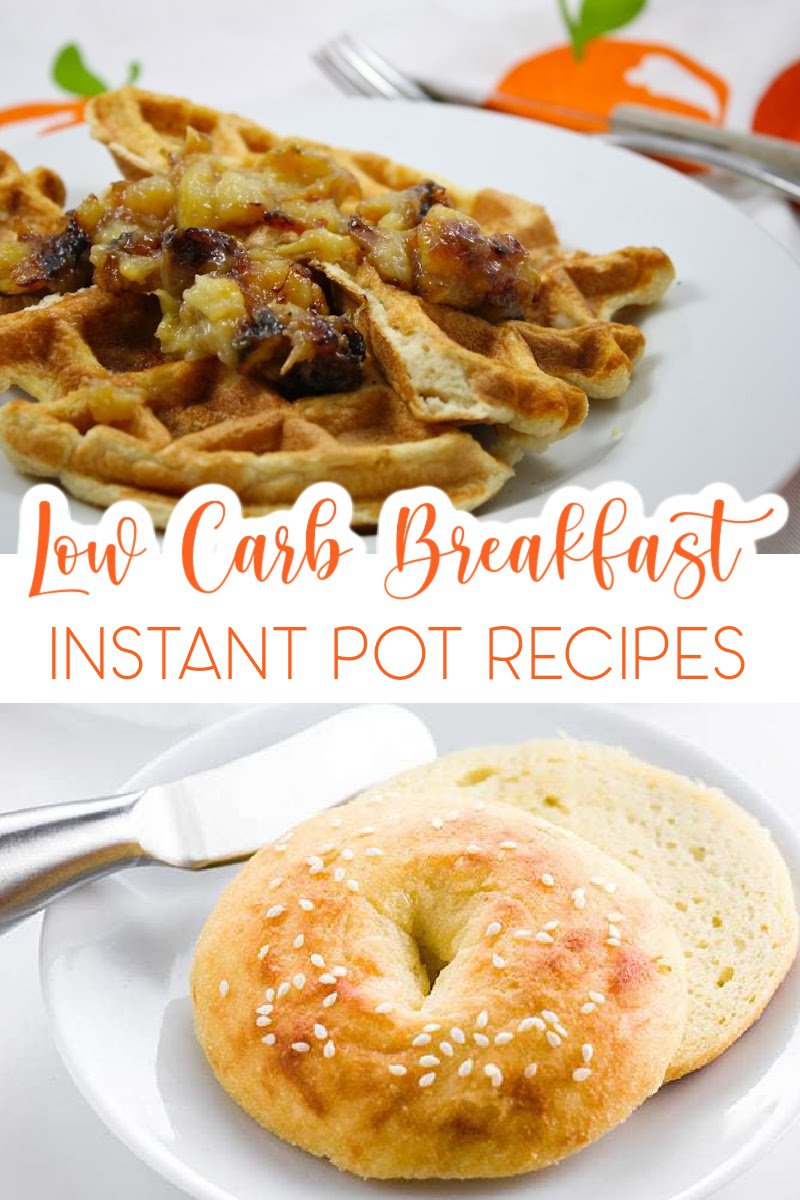 It is important that we start every day on the right foot. You can start your day off right by eating a healthy, low carb breakfast. There are plenty of low carb breakfast ideas that you can enjoy; there's no easy excuse to hold you back! Use these recipes to fight back against an unhealthy lifestyle.
Keeping fit is about more than just going to the gym on a regular basis. Over the years, I have learned firsthand the truth of this fitness battle. It is mostly fought in the kitchen, believe it or not! What we eat matters just as much as how often we work out.
Breakfast is the most important meal of the day, but that doesn't mean it has to be full of carbs! These low carb breakfast ideas will keep you on track.
Baked Ham & Egg Cups | Hip 2 Save
Cream Cheese Pancakes | iBreathe I'm Hungry
Bacon & Egg Breakfast Wrap | Low Carb Maven
Low Carb Sausage and Egg Breakfast Casserole | They Smell
Spinach Quiche Cups | Manila Spoon
Low Carb Breakfast Ideas to Start your Day
Whipping up some low carb breakfast options is easy when you have some simple ingredients on hand. I like to have plenty of eggs, fresh veggies, and tortillas available. Spinach goes great with a lot of egg recipes, and it's a great source of essential vitamins and minerals.
If you like meal planning, you can't miss with some extra muffin pans. You can make egg cups and to-go muffins in a snap for those busy mornings!
Breakfast Pizza | My Life Cookbook
Almond Flour Cakes | Low Carb Yum
Breakfast Stuffed Peppers | Skinny Mom
Healthy Fluffy Low Carb Pancakes | The Big Man's World
Low Carb Waffles | Foodie Fiasco
Losing Weight at Home
Losing weight at home is not easy. We have to monitor what we eat, stay on track with workouts, sleep right and just dissect every aspect of our lives. No one has fun putting themselves under a microscope. But low carb breakfast ideas are the perfect places to start.
Eat healthy for as many meals per day as you can, don't skip workouts, and stay on track. We need to always remember that the person we are cheating when we cheat on our diet or skip a workout is ourselves.
Spaghetti Squash Hash Browns | Forest and Fauna
Grab & Go Low Carb Muffins | Sugar Free Londoner
Zucchini Bagels | Wholesome Yum
Cinnamon Twists | All Day I Dream About Food
Caprese Frittata | Cafe Delites
Low Carb Meal Planning
When you are done with these low carb breakfast ideas, you can switch over to lunch mode! An equally low carb lunch recipe can help you get the most out of each healthy day! If you are looking for a great workout program to get you started with a new healthy lifestyle, you should check out some of the Jillian Michaels programs!
Breakfast Burrito With Bacon and Avocado | Living Chirpy
Sausage and Cheese Breakfast Quesadillas | Kalyn's Kitchen
Breakfast Sausage Balls | Satisfying Eats
Sausage Cream Cheese Pinwheels | My Table of Three
Egg Wraps | The Lean Green Bean
Don't Forget the Workout
Did we mention that cheating on a workout is only cheating ourselves? Of course, low carb breakfast ideas can help, but we still need to work out. In fact, it is important to get at least 30 minutes of physical exercise per day. You can easily upgrade that physical exertion to a full-blown, half-hour workout.
Creamy Herbed Bacon and Egg Skillet | Peace Love and Low Carb
Skinny Breakfast Popovers | Skinny Ms.
Skinny Greek Omelette | Skinny Mom
Cinnamon Cream Cheese Squares | Fluffy Chix Cook
Cowboy Breakfast Skillet | Health Bent
More Low Carb Ideas
Instant Pot Keto Hamburger Recipes | Instant Pots are great tools for those who want to lose weight but still eat meals that they enjoy.
Beanless Instant Pot Chili Recipe | Chili fits into just about any low carb or keto diet since the majority of the recipe is emat.
Whole30 Instant Pot Beef Stew Recipe | Whole30 is another meal plan you can use for weight loss recipes or even an entire weight loss plan.
7 Quick Ways to Boost Weight Loss for Good | Boosting weight loss is not exactly easy, but it is possible.
21 Apple Cider Vinegar Drink Recipes for Weight Loss | Apple cider vinegar is part of a lot of people's weight loss plans. But that doesn't mean you have to suffer through drinking it plain.