Instant Pot Recipes for Beginners that are FAIL Proof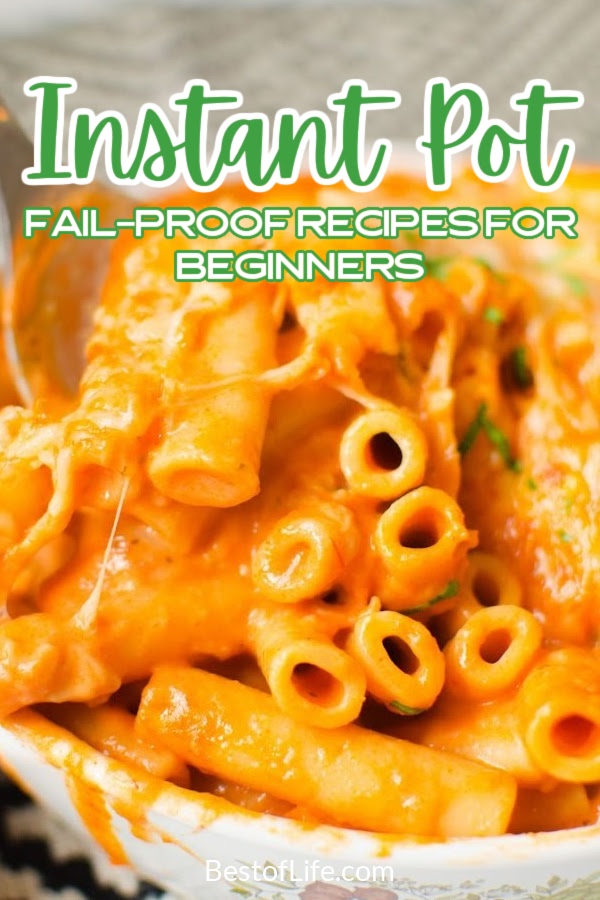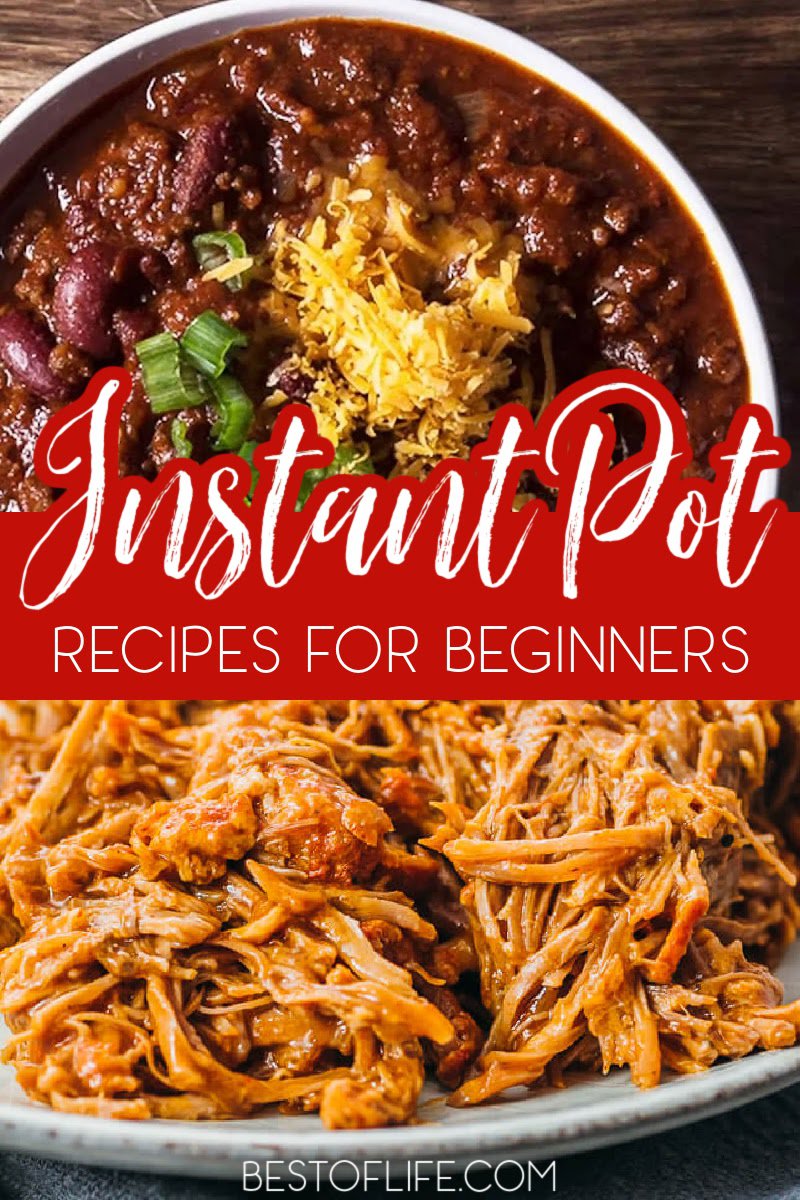 You might be intimidated by this high-pressure, fast-cooking gadget. Are you a pressure-cooking newbie with no clue how to begin? What you need are some of the best Instant Pot recipes for beginners that are absolutely fail-proof.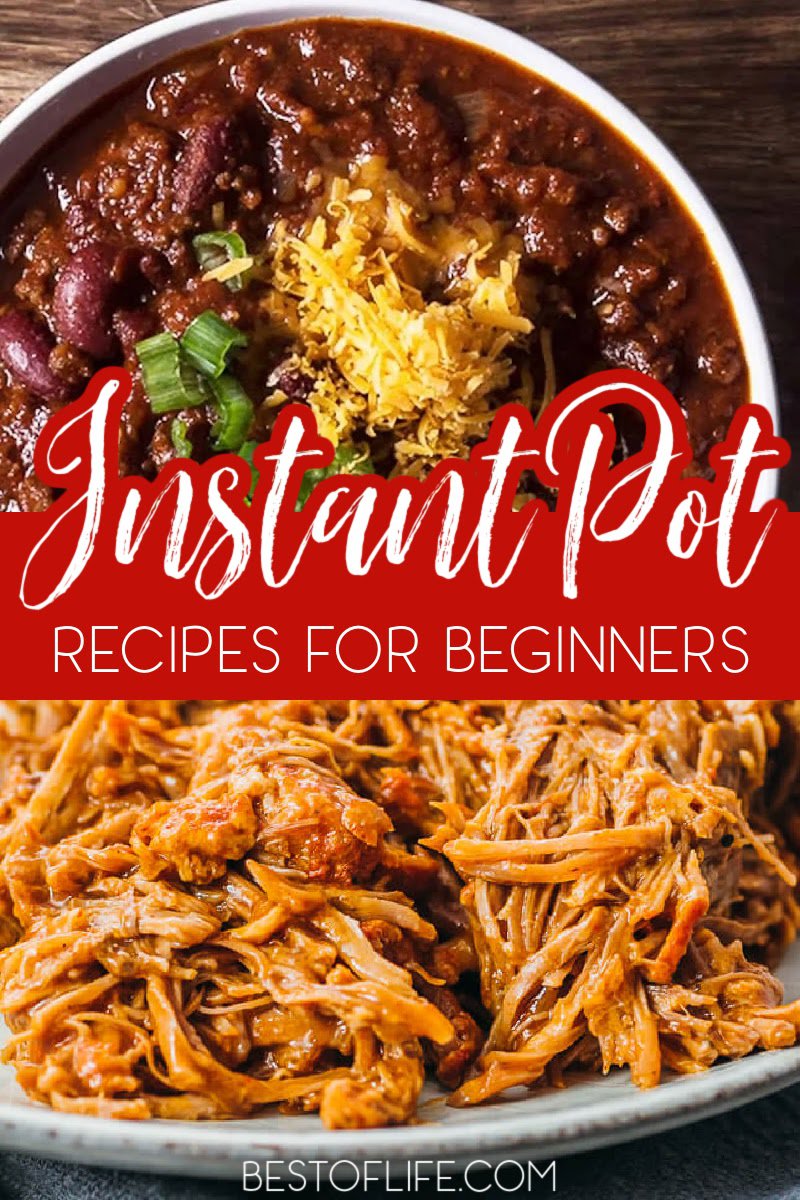 You took your Instant Pot out of the box. That's the first step. But something is holding you back from making your Instant Pot a staple on your kitchen counter. Instant Pot recipes for beginners come in many different forms, and the best part is you can't get them wrong.
I understand your trepidation. Maybe you remember or even have witnessed the horror stories of old school dinners gone wrong when the pressure cooker's lid blows. Put those ideas out of your mind. Today's Instant Pot is a multi-tasker with built-in safety mechanisms.
Once you get going, you will wonder how you ever got by without it. The next step is actually cooking something in your Instant Pot. You will be amazed at how quickly you can learn how all the features work and there literally thousands of recipes on Pinterest to master.
I recommend starting slow. Even the simplest of recipes will save you so much time in the kitchen. You don't need to begin with a gourmet meal.
6 Minute Instant Pot Hard Boiled Eggs | Unsophisticook
Easy Instant Pot Baked Potatoes | Mom 4 Real
Instant Pot Spaghetti | The Salty Marshmallow
Instant Pot Spaghetti Squash | Cook Eat Paleo
Dump and Start Instant Pot Creamy Ziti | Cooking With Karli
Instant Pot Easy Buffalo Wings | Tidbits
Instant Pot Mashed Potatoes | Life Made Sweeter
Instant Pot Chili | Pressure Cook Recipes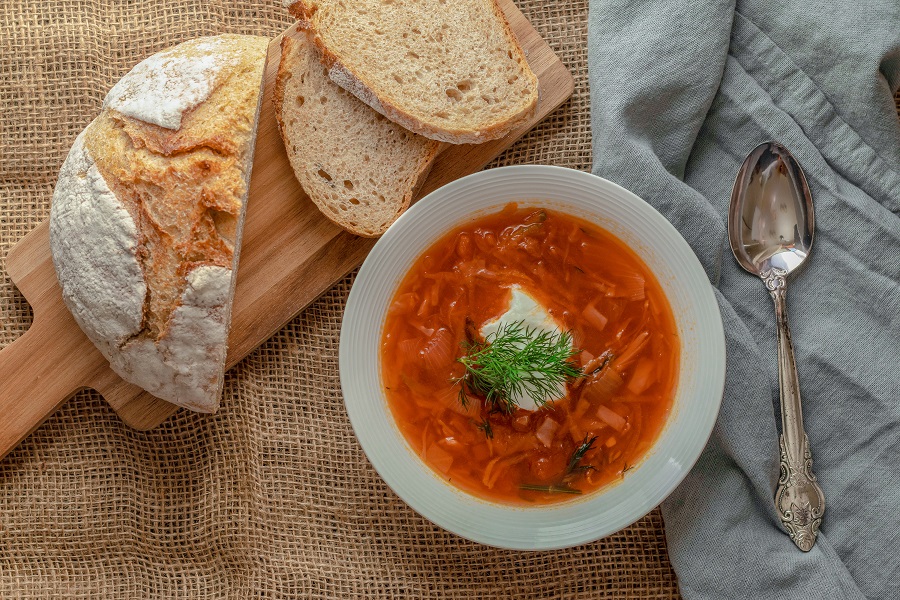 One of the most time-saving and easy-to-master features of the Instant Pot is its ability to build pressure and steam quickly. You can use this pressure steaming method to make perfect, fall-out-of-the-shell hard-boiled eggs and actually leave the kitchen while they cook!
It also helps when making large batches of a meal, so you can enjoy a delicious lunch of leftovers. Shredded and hamburger meats, even from frozen, have never been easier to prepare. Even vegetables and pasta can be cooked perfectly and in a fraction of the time.
Instant Pot Taco Meat from Frozen | Number 2 Pencil
Instant Pot Easy Salsa Shredded Chicken | Skinnytaste
Instant Pot Taco Soup | Simply Happy Foodie
Instant Pot Pulled Pork | Savory Tooth
Instant Pot Sloppy Joes | I Don't Have Time For That
Instant Pot Cheesy Egg Bake | Rebooted Mom
Buttery Instant Pot Corn on the Cob | The Kitchn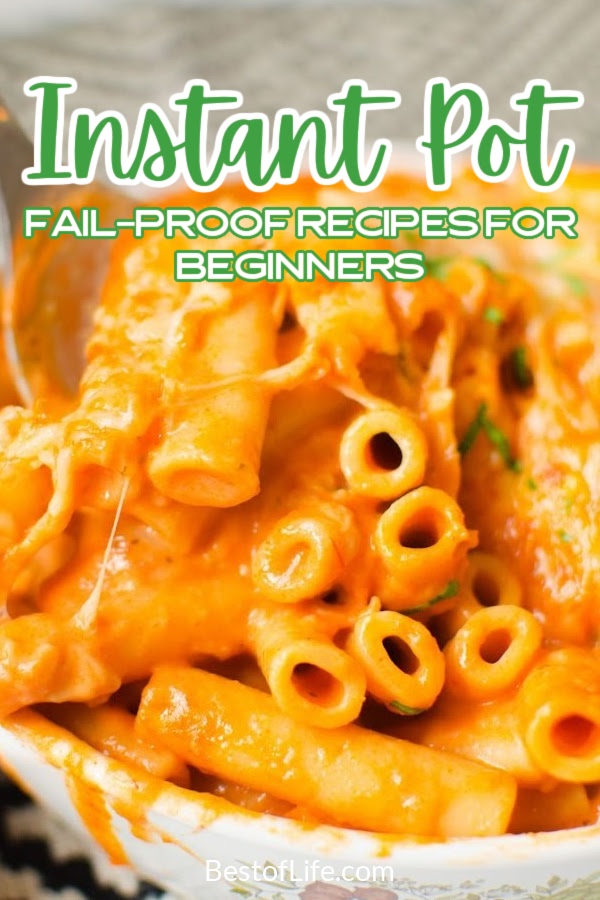 Give these 15 fail-proof Instant Pot recipes for beginners a try. By the time you are done, you will have all the pressure-cooking confidence you need to move on to all the other features and recipes available out there.
More Instant Pot Recipes
Instant Pot Carnitas Recipes That Are Perfect for Taco Tuesday | Taco Tuesday is a lot easier when you have the help of an Instant Pot to make your fillings.
Instant Pot Egg Recipes to Start your Day | Save time in the morning with Instant Pot breakfast recipes.
Easy and Fast Instant Pot Breakfast Recipes | Breakfast is often skipped simply because of time. But your Instant Pot is all about saving you time. Fix your time problems with an Instant Pot.
Healthy Instant Pot Family Recipes | Forgot to think of something for dinner tonight? Don't panic, break out the Instant Pot for something easy and delicious.
Instant Pot Tips and Tricks for Beginners | Did you just get an Instant Pot? Now is the perfect time to learn more about using your new kitchen gadget.