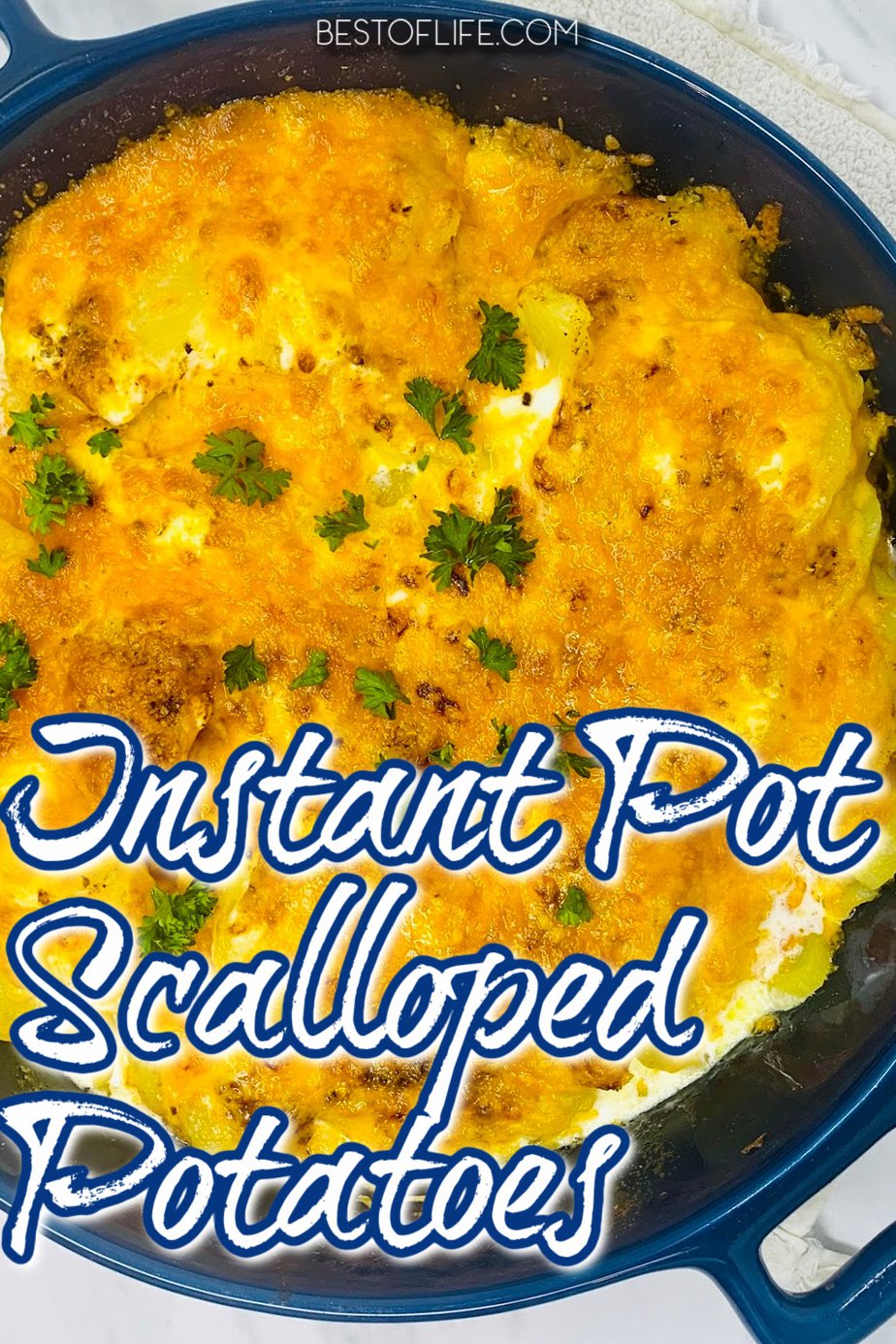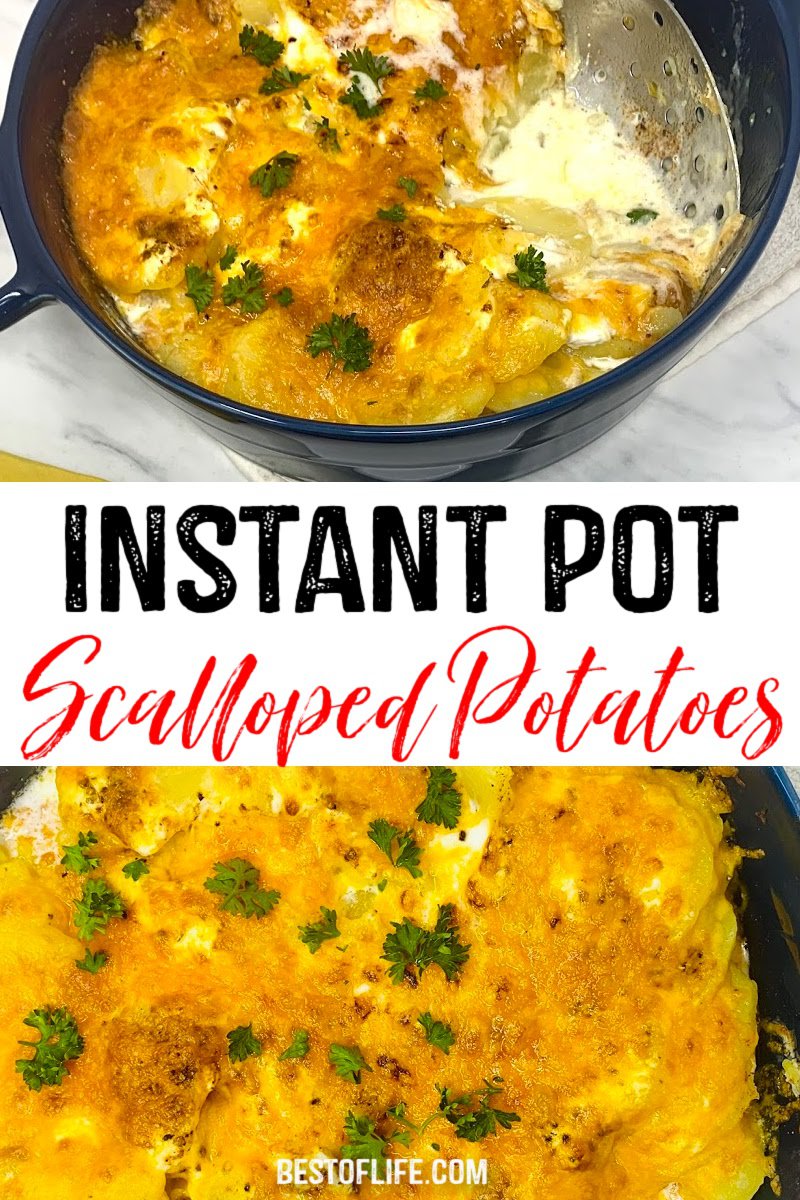 Scalloped potatoes are a classic side dish recipe. These cheesy, creamy potatoes go well with almost anything. You could serve them up with something simple like a meatloaf or something that requires a bit more skill like a perfectly cooked steak. However, making scalloped potatoes the classic way takes time. You could always use a boxed recipe but that just would not be as good. Luckily, there is an Instant Pot scalloped potatoes with cream recipe that is quick, easy and the results are amazing.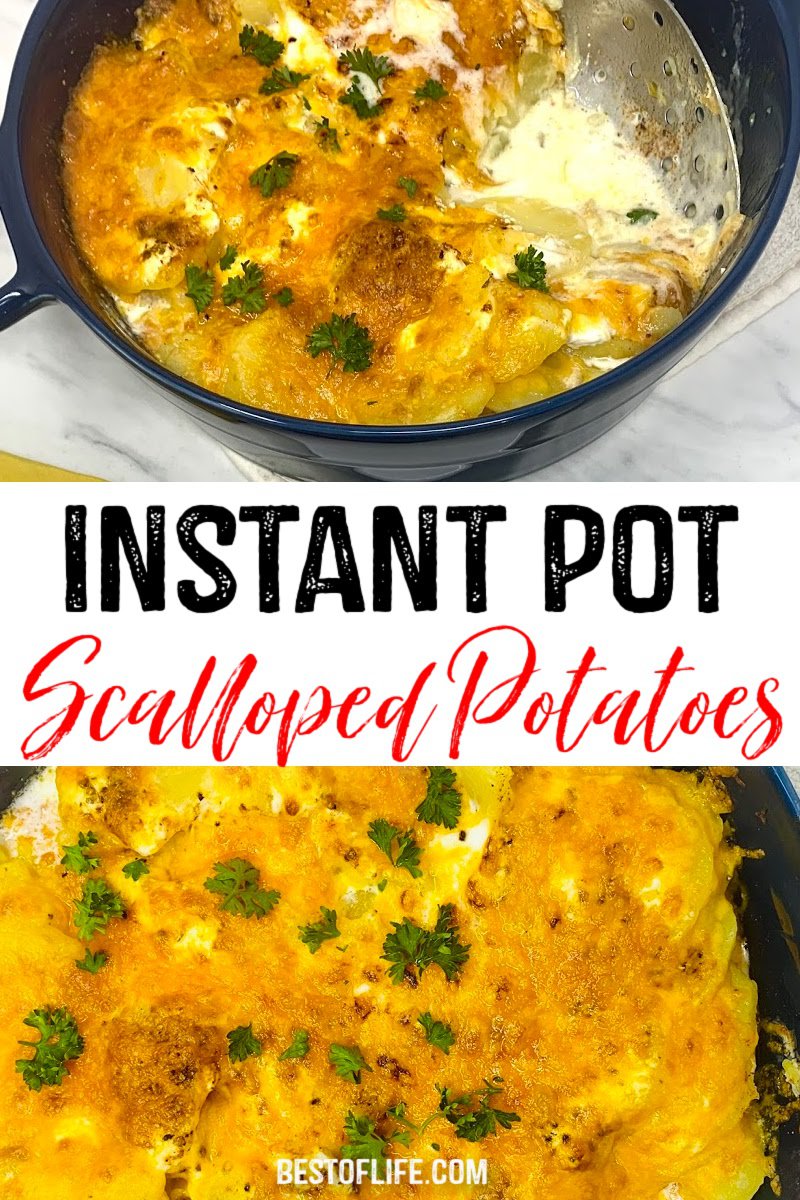 Instant Pot scalloped potatoes with cream are a delicious side dish that pair well with just about any main dish.
Potatoes are such a versatile vegetable. You can bake them, fry them, boil them, mash them, you can do just about anything to them. There are even some fancier dishes you can make with potatoes.
However, the thing to remember is that potatoes lack natural flavor. That is not to say that potatoes are boring, but they do require a little love in the cooking process.
That is why scalloped potatoes are so enjoyable. You can make these potatoes with cream, cheese, and a whole lot of deliciousness.
All you need is a good Instant Pot scalloped potatoes with cream recipe.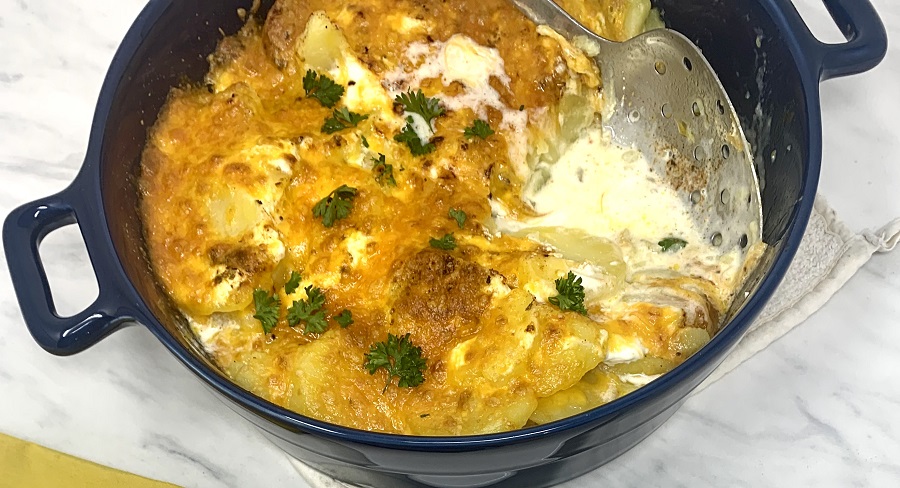 Instant Pot Scalloped Potatoes Ingredients
You may think that the medium potatoes are the star of the dish. However, the garlic, sour cream, sharp cheddar, and paprika will come through even more.
You will also want to use some vegetable broth to keep things healthy. The rest of the ingredients are mostly basics like salt, pepper, dried oregano, and butter.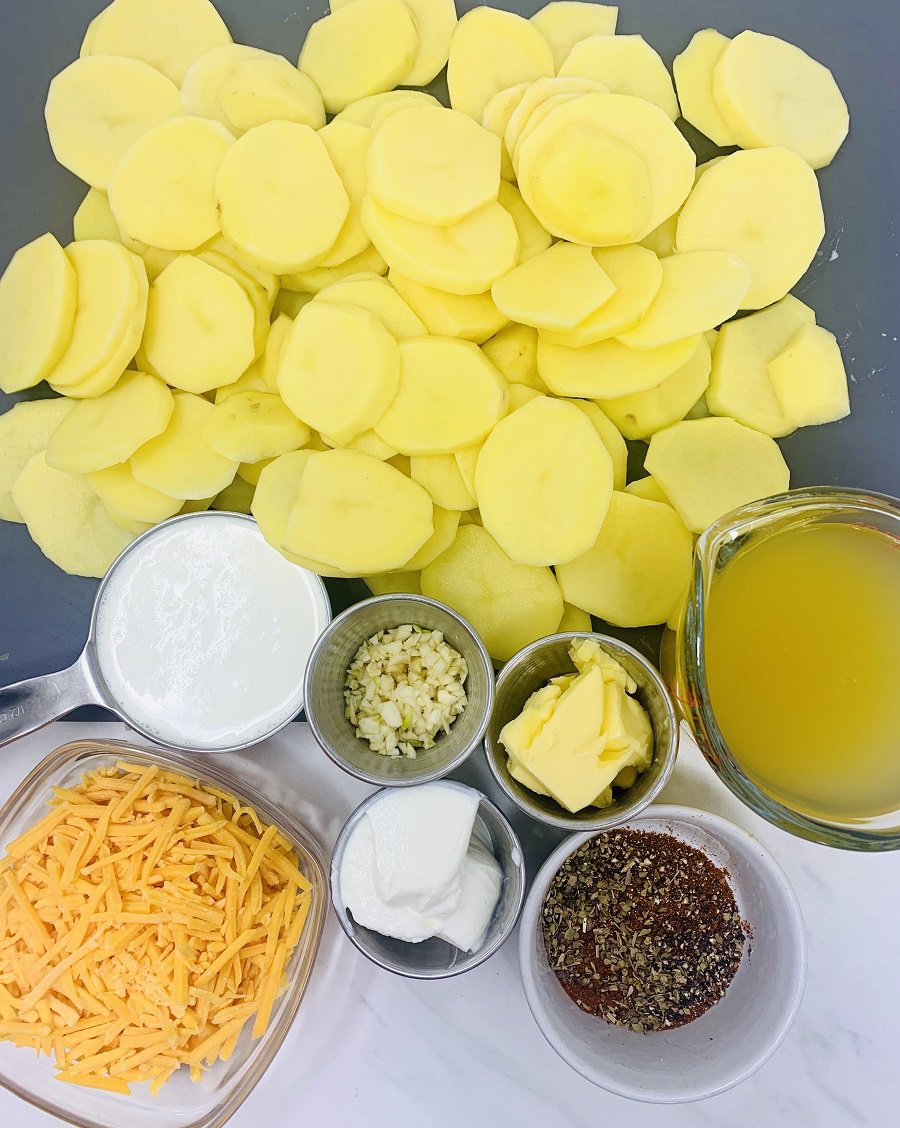 Together, these ingredients will make the quickest, most delicious side dish you have served up lately. Not to mention this is a quick recipe which means you can focus on the rest of the meal while this amazingness combines in an Instant Pot.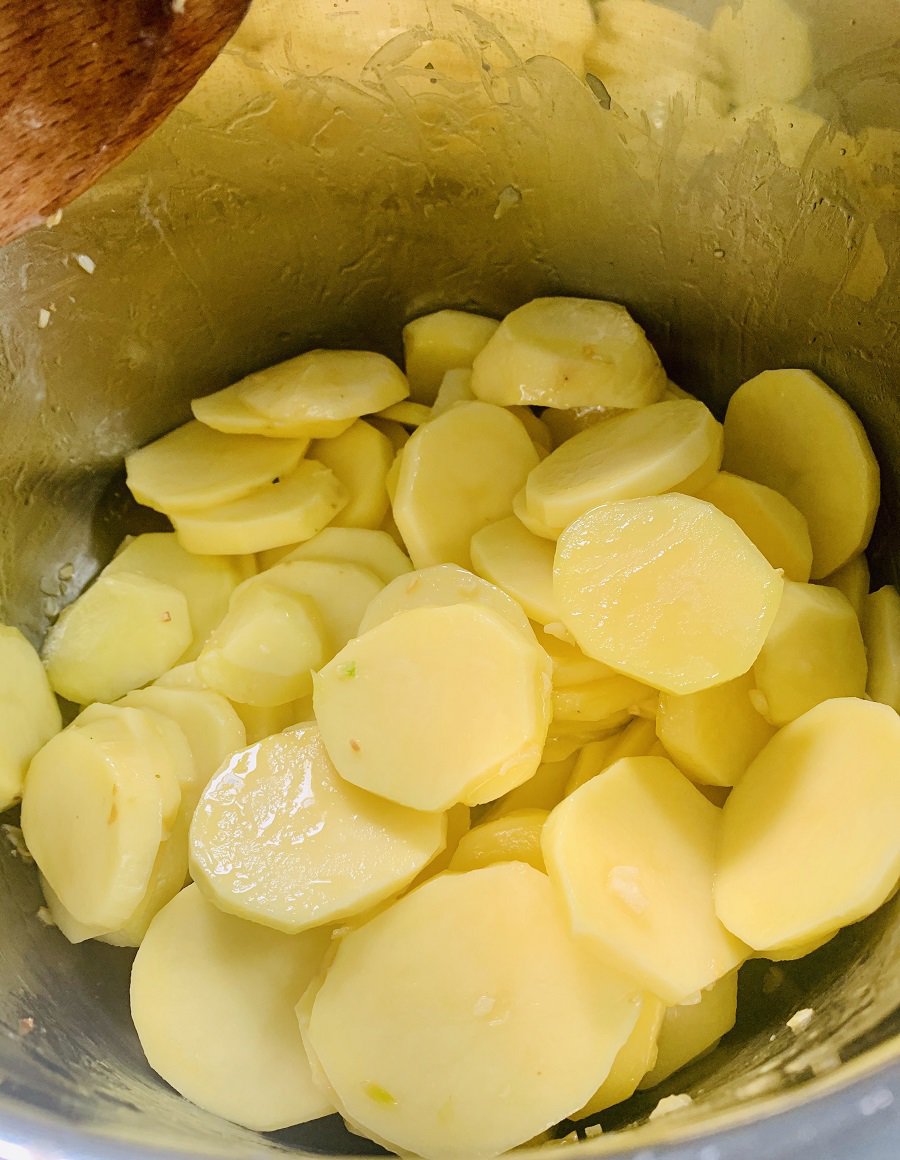 Directions
Turn Instant Pot to Sauté and add butter to melt
Add minced garlic and sauté until slightly browned.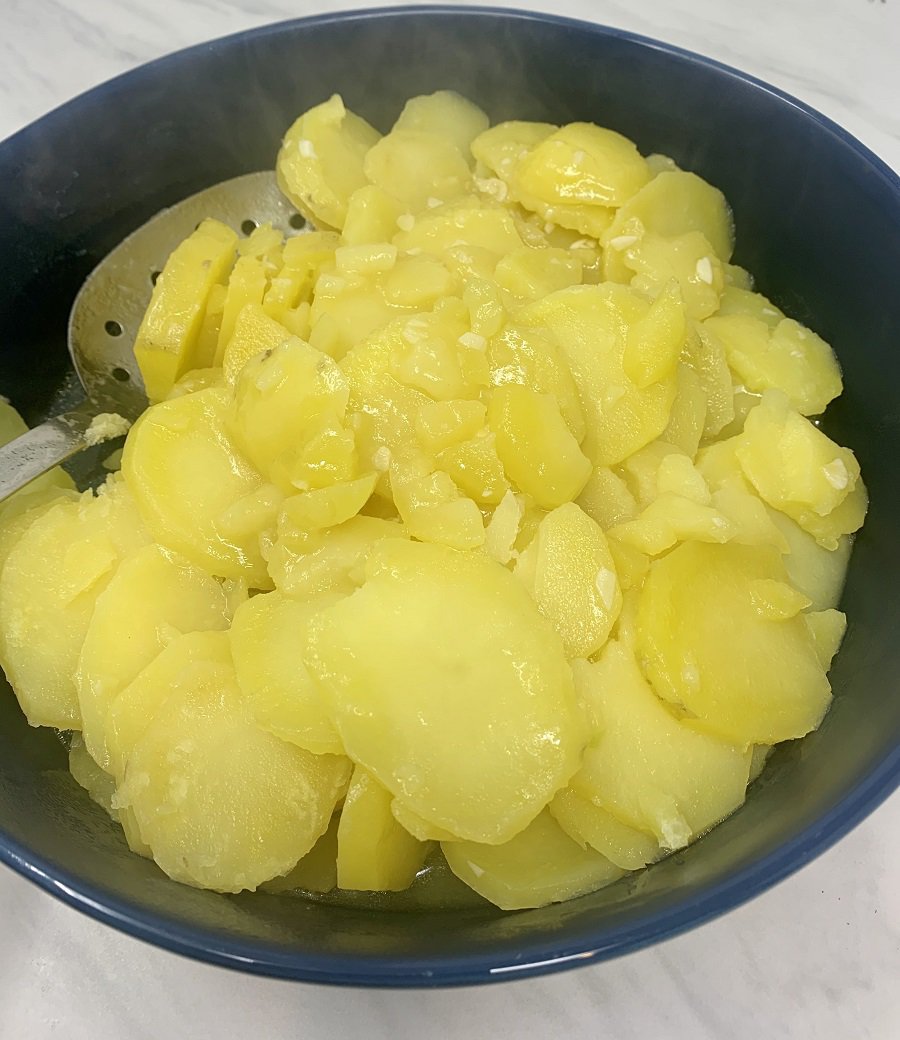 Add peeled and sliced potatoes to the pot along with broth and salt & pepper, mix well.
Secure lid and make sure steam release is closed. Pressure cook for 1 minute. When time beeps wait 5 minutes and then release pressure.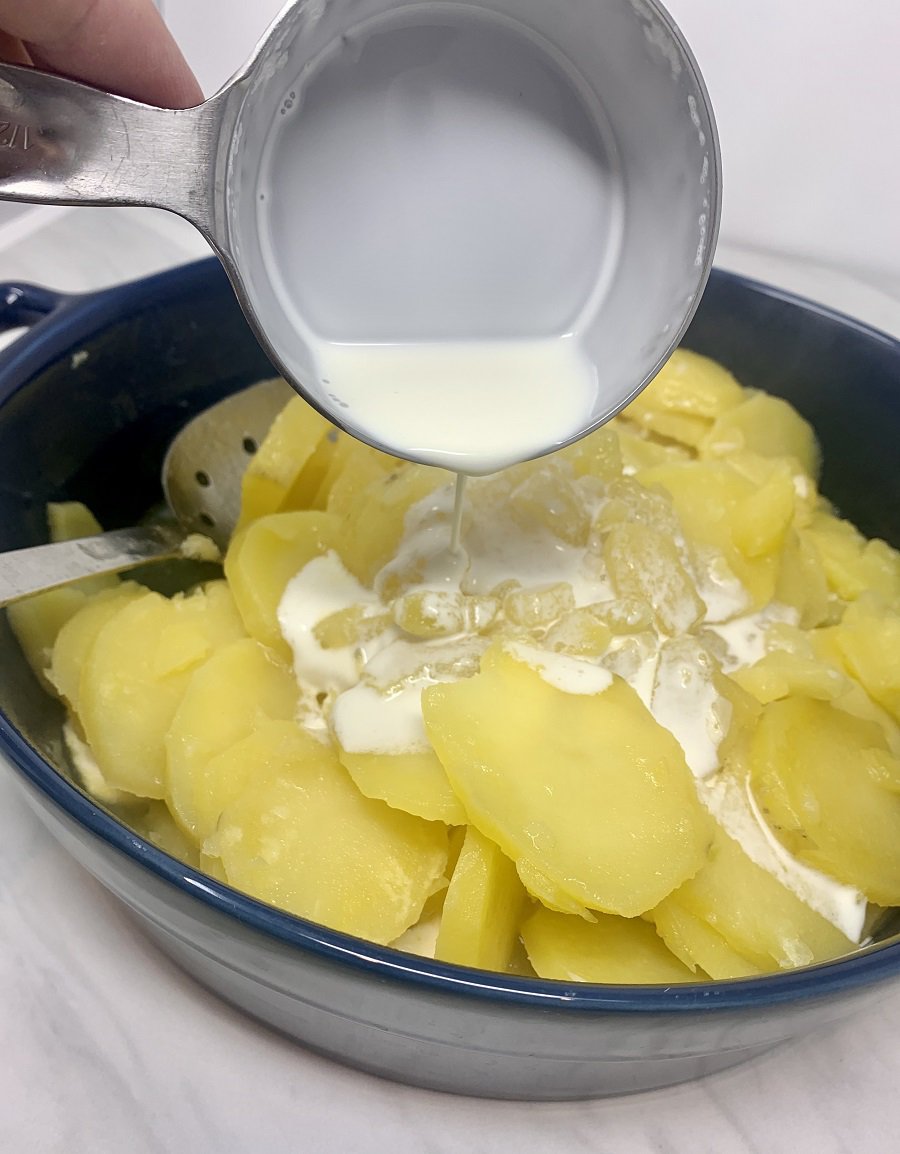 Preheat the oven to the broiler setting.
Remove potatoes and put into a baking dish along with liquid.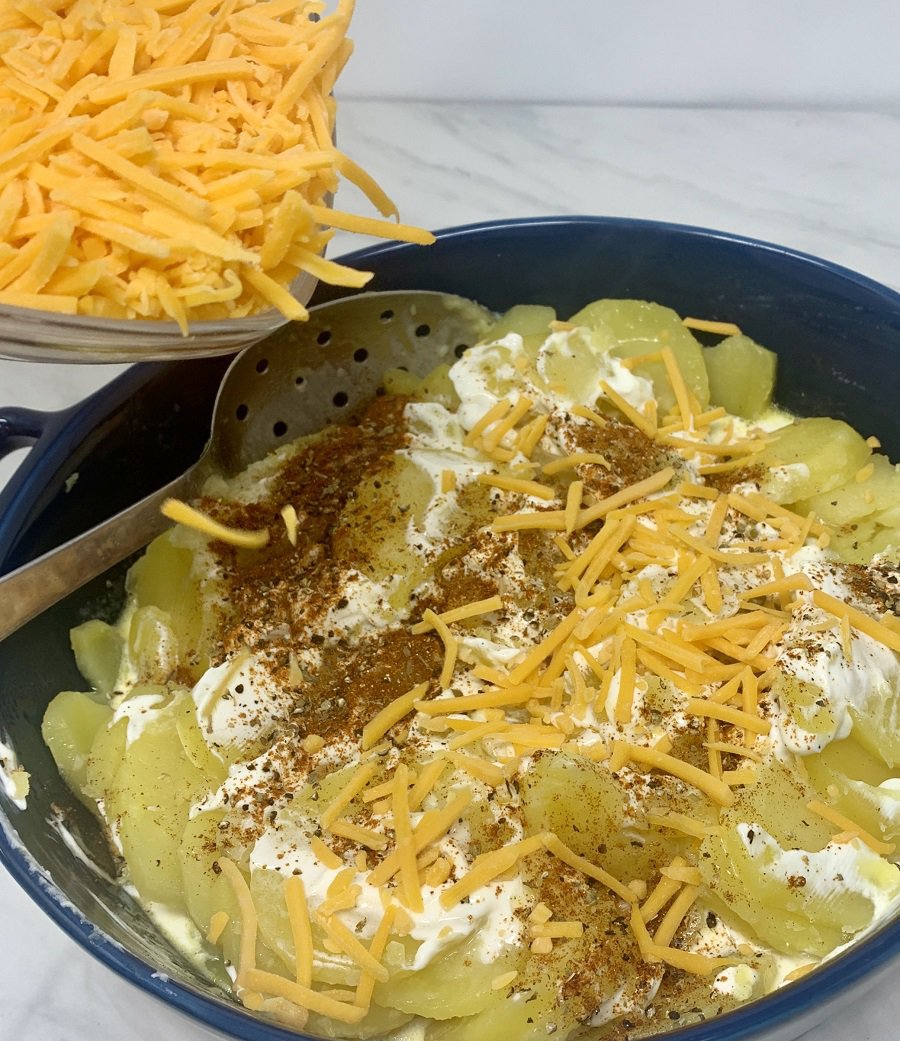 Pour heavy cream evenly over potatoes.
Add sour cream and spread evenly over potatoes.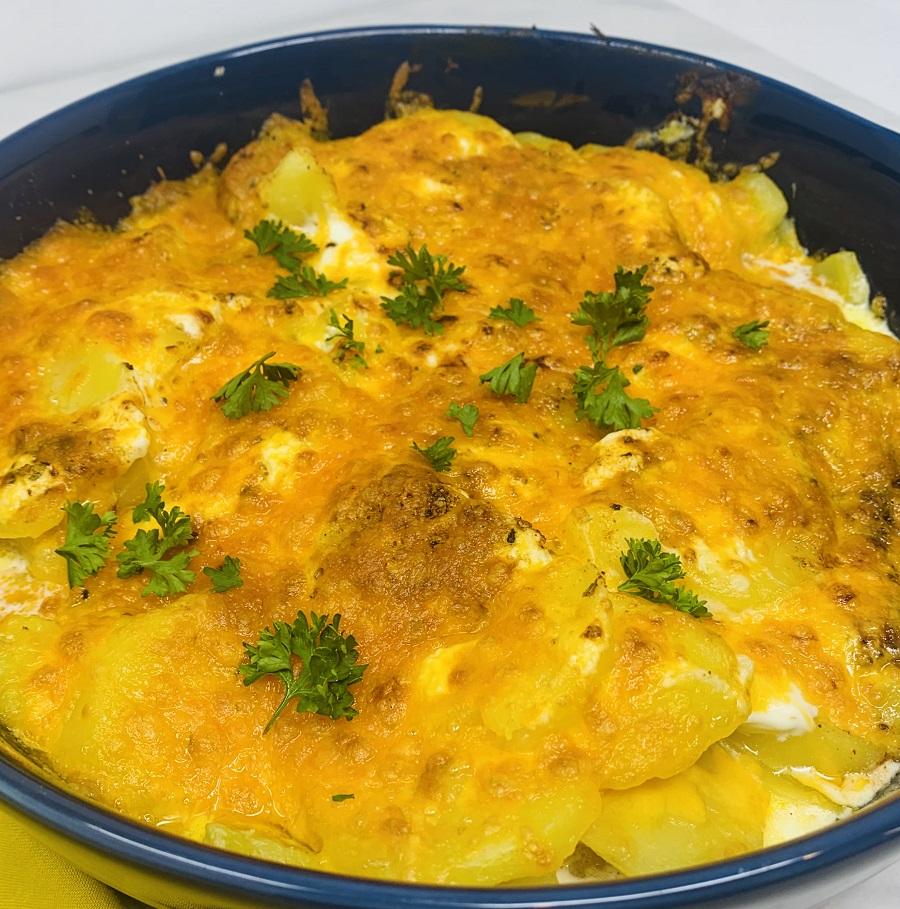 Sprinkle the mixture of seasoning and the grated cheese.
Transfer the baking dish to the oven and broil for approximately 3 to 4 minutes or until the top forms a brown crust and cheese is melted.
Remove from the oven and serve warm.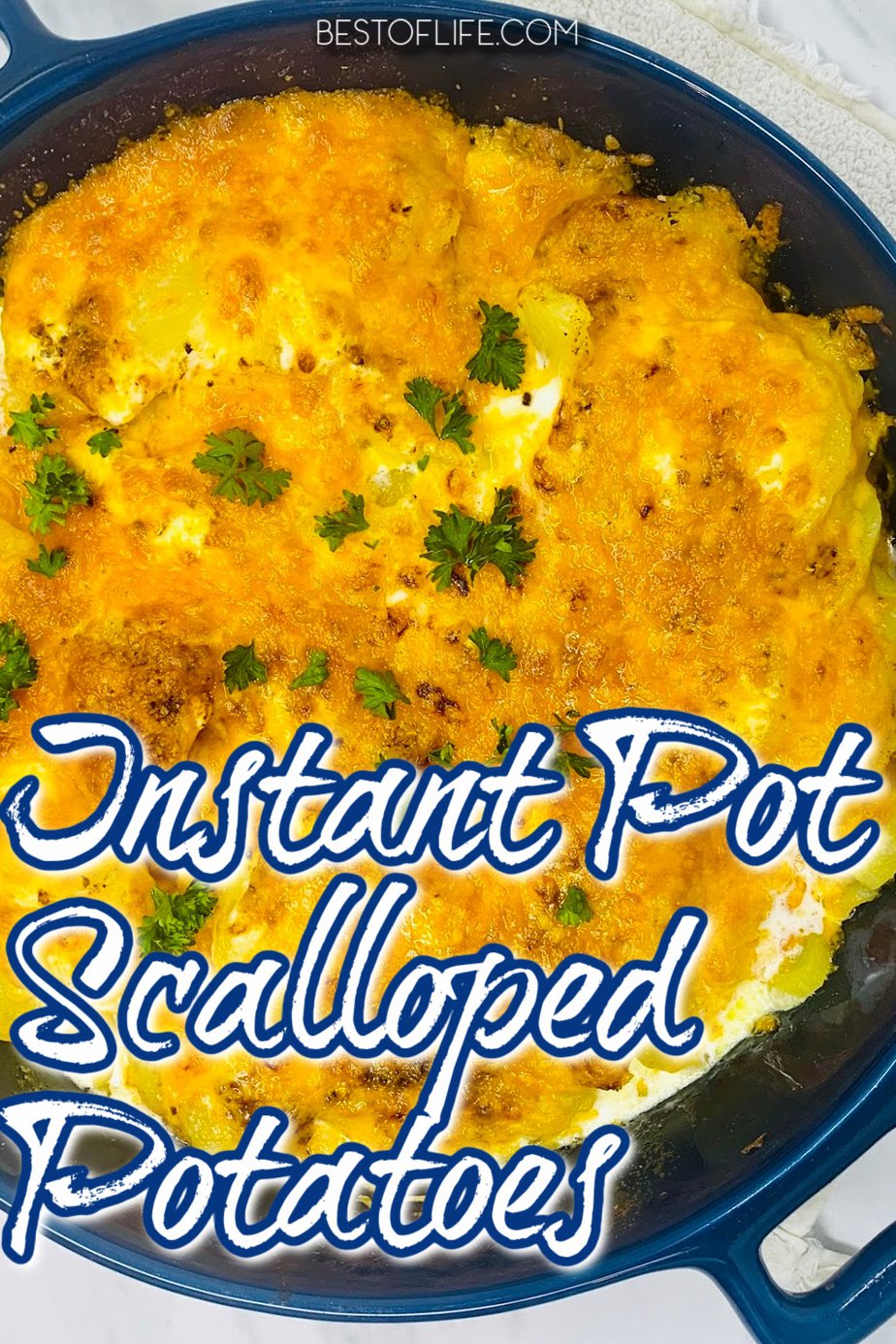 More Instant Pot Recipes
Pressure Cooker Beef Goulash Recipe
Instant Pot Creamy Sausage and Kale Soup
How to Make Instant Pot Mashed Potatoes
Instant Pot Red Pepper Tomato Soup | Homemade Roasted Red Pepper Soup