10 Best Red Wines Under $10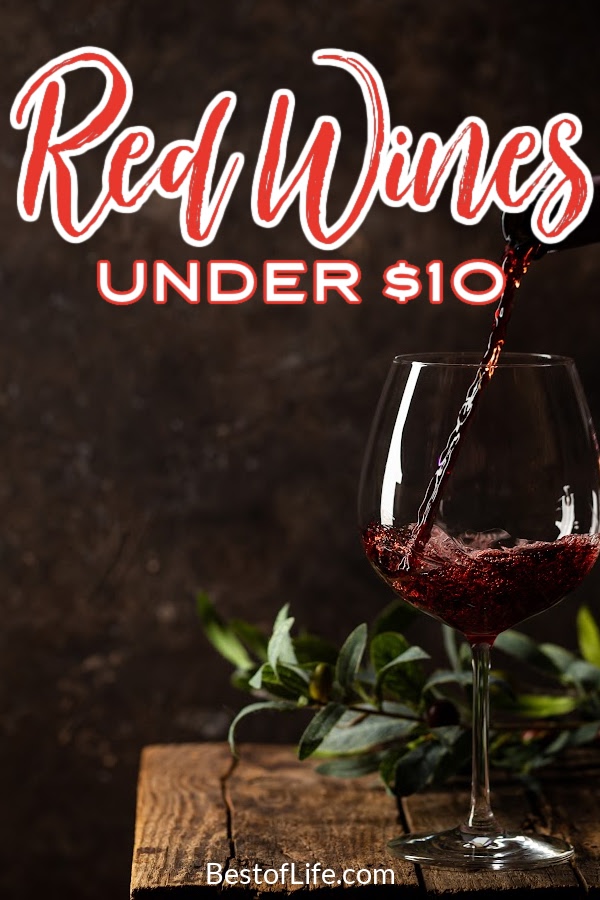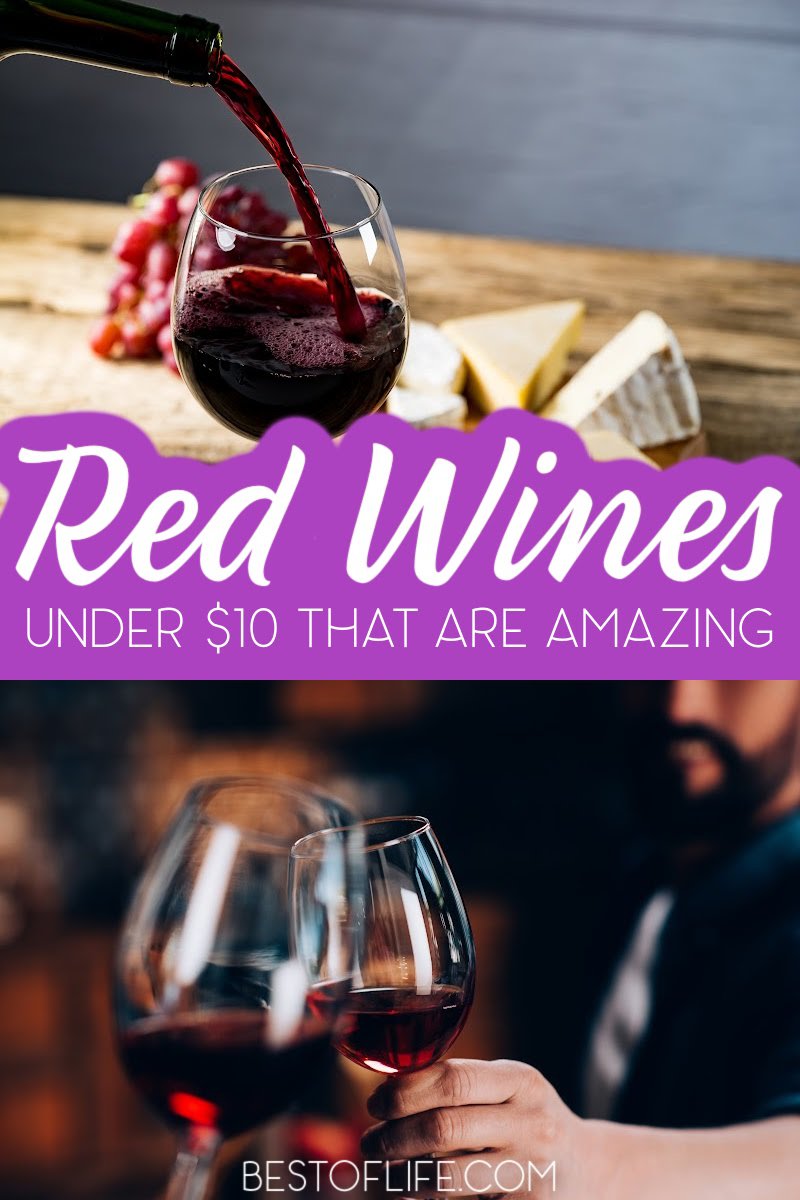 Red wines under $10 are better tasting than you may think. Next time you head to the wine aisle and find yourself upset that you can't afford the bottles behind the glass, don't fret. Just remember your friends at Best of Life and use our list of some of the best reds under $10. You won't be disappointed.
Drinking wine doesn't have to cost a fortune! Enjoy these best red wines under 10 dollars alone or when entertaining. I do enjoy coming home and grabbing a cold beer from the refrigerator now and then. What I like more, though, is to enjoy a glass of wine with my wife.
Plenty can happen in the time it takes to go from a full to an empty bottle of wine. The only problem we face is how much the bottle costs. Plenty of wine snobs will tell you that the more you spend on a bottle, the better the wine. I will tell you a bit differently.
There are plenty of red wines under $10 that are great as well. Now, my wife will be shaking her head at me, but it's true.
Red Wines Under $10
Dark Horse 2014 Pinot Noir | $8
Straight from the west coast of California, Dark Horse is an excellent choice. Dark Horse is a wine with a velvety mouthful and hints of sweetness. It is a mixture of cherry, strawberry, rose and lavender notes that are perfect for an evening wine.
Fertzer 2012 Eagle Peak Merlot | $10
The Eagle Peak Merlot is mixed with Cabernet Sauvignon, Petite Verdot, and Malbec. The mixture adds a great, intense flavor. The smoky cherry and blackberry flavor is a fantastic representation of California.
HandCraft Artisan Collection Cabernet Sauvignon | $10
Some of the most expensive wines available come from Italy. While this wine is neither expensive nor from Italy, it is flavorful. Italian varietals are added to a California vineyard to create a robust Cabernet Sauvignon.
Poggiotondo 2012 Cero del Masso | $9
Alberto Antonini creates a fantastic wine from Chianti, Italy. The combination of Sangiovese, Merlot, and Syrah births a smoky finish taste that you will surely enjoy.
Ironstone Petite Sirah | $10
If you're looking for a more fruity flavor then the Ironstone Petite Sirah from Lodi, California is where you'll find it. Sirah is a full-bodied wine with berry, dark chocolate, and vanilla flavors waiting for you.
Cellar #8 Cabernet | $9
Many people who love wine, love the after-taste and the Cellar #8 Cabernet has a strong aftertaste. Hailing from California, the Cellar #8 winery is known for its motto, "Real wine for real people."
Ravenswood Vintner's Blend | $10
If you have a few wine snob friends, a few cheap wines will impress them. Ravenswood Vintner's Blend will surely impress them. Those wine snobs don't even have to know that you only spent $10.
Chateau Roche Columbe | $8
Trader Joe's is where you will find this unique selection of wine. Grown and bottled in Bourg-Saint-Andeol, France, this bottle of wine is not only cheap but made for wine connoisseurs. The fruity flavors are missing from the bottle, but not all wine lovers want a fruity taste.
Bogle Cabernet Sauvignon | $9
Bogle Vineyards is located in northern California, and some of the best cheap wine comes from there. The primary Cabernet Sauvignon is a full-bodied wine with fruit annotations that everyone will love. One of the great red wines under $10.
Rosenblum Cellars Varieties | $7-$15
The Rosenblum Cellars winery is located, again, in Northern California and produces some fantastic, affordable wines. This winery's not the same as you may picture when you think of a winery. Instead, it's more like a factory. Still, the wine tastes amazing, and since they produce plenty of wine, it's very cheap.
More Wine
Wine Tasting Tips you Need to Know | Tasting wine is more than just letting the wine pass through your lips. There is just a little more to it than that.
How Long Wine Lasts After Opening | Saving money on wine might mean saving a bottle that you didn't finish in one sitting.
Must Have Red Wine Reduction Recipes | You can also use that extra wine in a different way, as an ingredient for your meals.
Wine Etiquette Tips and Ideas to Enjoy Each Glass | What is wine etiquette? You are about to find out and it is going to change your world.
Types of Red Wine: A Guide and Tips for Everyone | Red wine is a catchall term for a few different types of wine that you can enjoy.