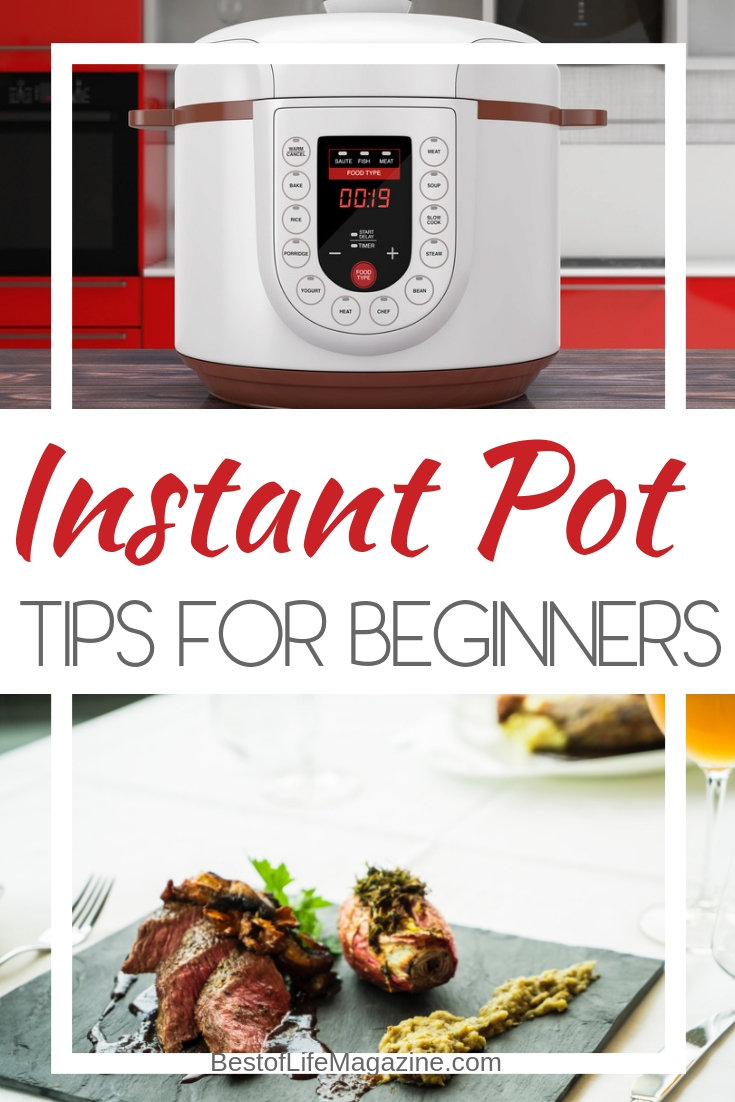 Instant Pots take the place of several other kitchen appliances, freeing up your time and counter space. But with so many buttons and functions, it's normal to feel a little nervous about getting started with this awesome pressure cooker. You just need some Instant Pot tips for beginners.
With just a few Instant Pot tips for beginners, you can start using your Instant Pot like a pro from the moment you pull it out of the box.
If your Instant Pot is sitting on your kitchen counter unused, or if it's still in the box because you are scared to open it, fear not! This handy kitchen appliance will make meal planning a breeze! Open the box or dig out the user guide wherever it is and browse through it.
If even the thought of that makes you apprehensive then you have come to the right place. The best Instant Pot tips for beginners are just a few seconds away. This quick intro to your Instant Pot will have you feeling confident and cooking, in less time, in no time.
These 10 Instant Pot tips for beginners contain the tips and tricks all Instant Pot owners need to know. Learn the basics here and once you get to know your way around the Instant Pot it may become your favorite way to cook.
Get to Know Your Buttons
The Instant Pot of today is so different from the old-fashioned pressure cookers you have heard of or maybe even used. Impressive functionality can be a little intimidating at first, but don't let that stop you.
Spend a few minutes of quality time with your Instant Pot! Skim through the owners manual and read about the various buttons and what you can use them for. You may still find that you use the manual time button the most but why not consider your options. I find the saute and rice functions can be so useful. Find your favorites.
Join an Instant Pot Community Online
You will have lots of questions in the beginning. An online community of newbies and experts is one of the best places to go. There are forums, websites, and Facebook pages like Best Crockpot and Instant Pot Recipes that can help you learn from someone else's trial and error. You can pick up user tips, hacks, and great recipes daily.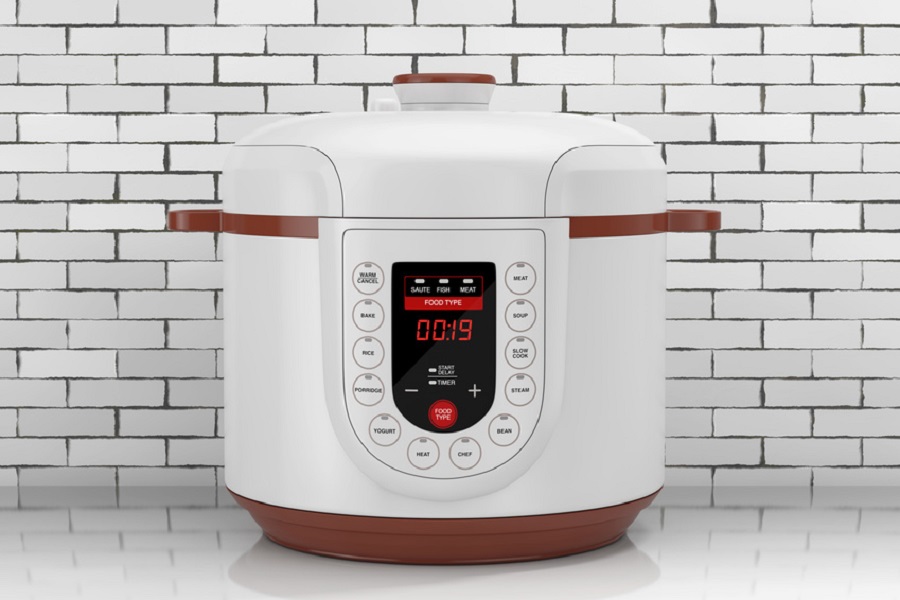 Add "Warm Up" Time to Cook Time
Most Instant Pot tips for beginners will help make sure your recipes come out great and most recipes tell you the actual cook time of the dish you are preparing. What they fail to say is that it takes some time for the pressure and temperature to build. Consider this another reason to plan your meals ahead of time as much as possible.
Realistically it takes about 10 minutes for the pressure to build for most recipes. Your Instant Pot likely will display to you that it is in warm-up mode, even when you are using manual settings. Once it's reached pressure, it will then begin timing.
Use Enough Water, But Not Too Much
An Instant Pot cooks food using steam under a significant amount of pressure. This is why it's so important that the lid is locked and your pressure release is set to natural. Equally important is having enough water in the inner pot to create the pressure.
You want to have at least ½ to 1 cup of water in your Instant Pot. In fact, if you don't, most Instant Pots have a built-in safety mechanism that will shut the pot off and give you an error message.
On the flip side, you do not want to overfill your Instant Pot. Don't fill your Instant Pot over two-thirds with most ingredients. If you are cooking ingredients that tend to expand like rice or beans, don't fill the pot more than half full.
You Can Cook From Frozen
This is one area that can save you so much time! Don't worry about defrosting veggies, chicken or even ground beef! Your Instant Pot will defrost and cook in far less time. If you are using primarily frozen ingredients in a dish you may want to increase your cook time by just a few minutes.
Bonus tip: When cooking frozen ground beef, break it up after cooking using a potato masher.
Double Your Recipe, Not Your Time
Attempting to double a recipe will not require any math. You will not need to change the cooking time as long as you keep in mind the previous rule of not overfilling your pot. If the liquid has room to convert to steam and create pressure, your cook time will not be affected.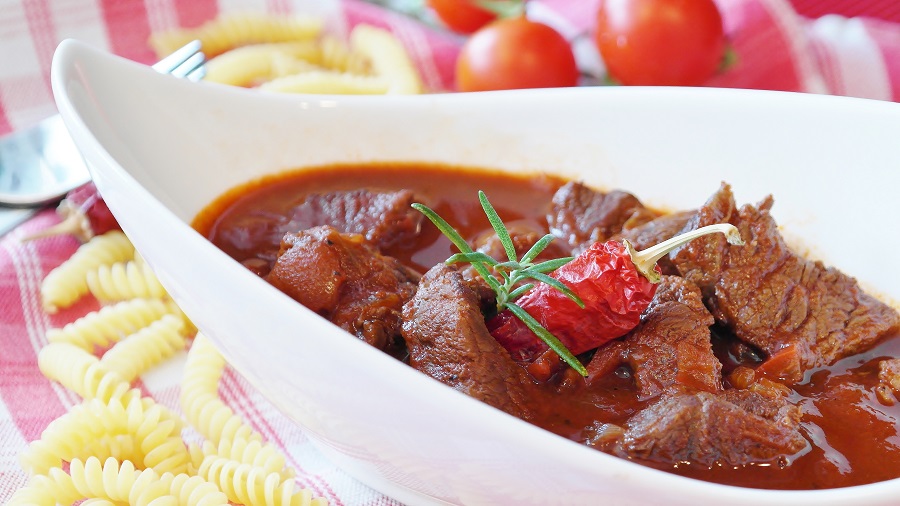 Be Prepared for Some Steam to Escape
Always place your Instant Pot knob on the Seal setting before you begin cooking. If you do not, the pressure will not build properly and all of the steam will escape through the valve release. But even with the setting properly in place, you may have some steam escape during the cooking process.
For that reason, place your Instant Pot in an open area when you are cooking so that steam doesn't damage wood cabinets or surfaces. I even like to place a kitchen towel over the valve which will absorb steam and will also be helpful after cooking when you release the pressure.
Know When to Use Quick Release vs. Natural Release
A natural release means letting the cook time expire and leaving the venting knob on the seal setting while allowing the pressure to release slowly. This method is good for dishes that have a lot of liquid or things that need to absorb water, like rice.
The food will continue to cook slightly during this natural release time and when it is complete, the Instant Pot will switch to the Keep Warm setting automatically.
A quick release is used when the cook time is up and will stop the cooking process immediately. This is used for dishes with short cooking times like vegetables and fish. To perform a quick release you move the valve from "seal" to "vent".
Never use your hands to perform this release. Place a kitchen towel over the valve and then use a wooden spoon or other kitchen tools with a long handle to put the valve open. The steam will be hot so avoid contact with your body or kitchen cabinets. Once the pot has depressurized and the lid will unlock.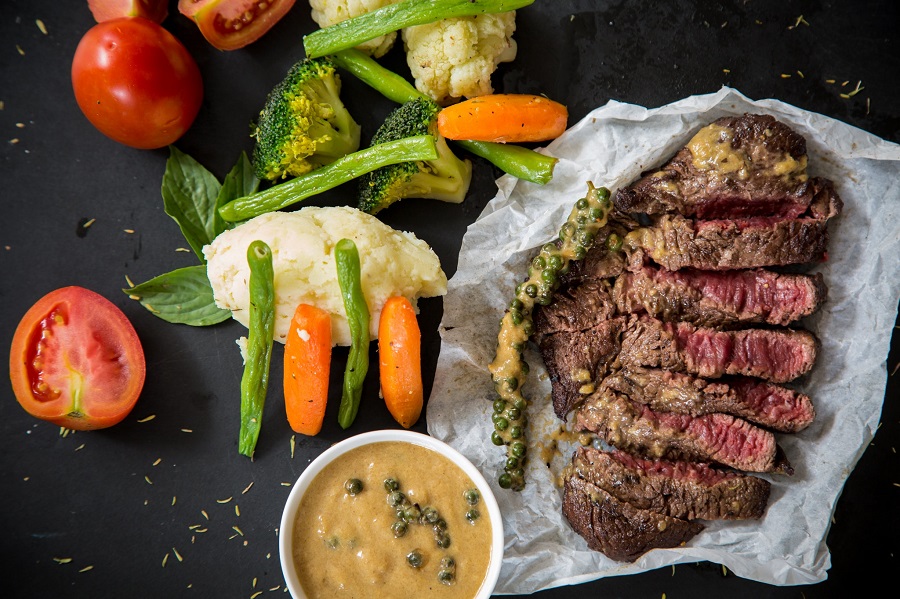 Wash Your Instant Pot Parts
The lid of your Instant Pot needs to be hand washed but most of its removable parts can be washed in the dishwasher along with the pot and round rack. It's a good idea to remove the sealing ring and the anti-block shield (the little thimble looking cap on the underside of the lid) often. Wash these separately as they tend to absorb food and odor.
White vinegar is a great way to rid your instant pot of odors also. Let the parts soak in warm, soapy water with a little white vinegar once in a while to give it a refresh.
The outside of the Instant Pot can easily be wiped down with a wet or microfiber cloth. You can clean the rim with a small brush and wipe dry with the end of a towel. Never submerge the main unit of the Instant Pot. That is one of the most important Instant Pot tips for beginners.
Purchase Extra Sealing Rings
Another one of the most important Instant Pot tips for beginners is to consider purchasing a few extra sealing rings. Because they tend to absorb odors from your food, having one for savory dishes, one for sweet and even another for rice or pasta is a good way to keep smells and flavors from getting muddled.
You can even find color-coded sealing rings so you are always sure to keep your smells separate!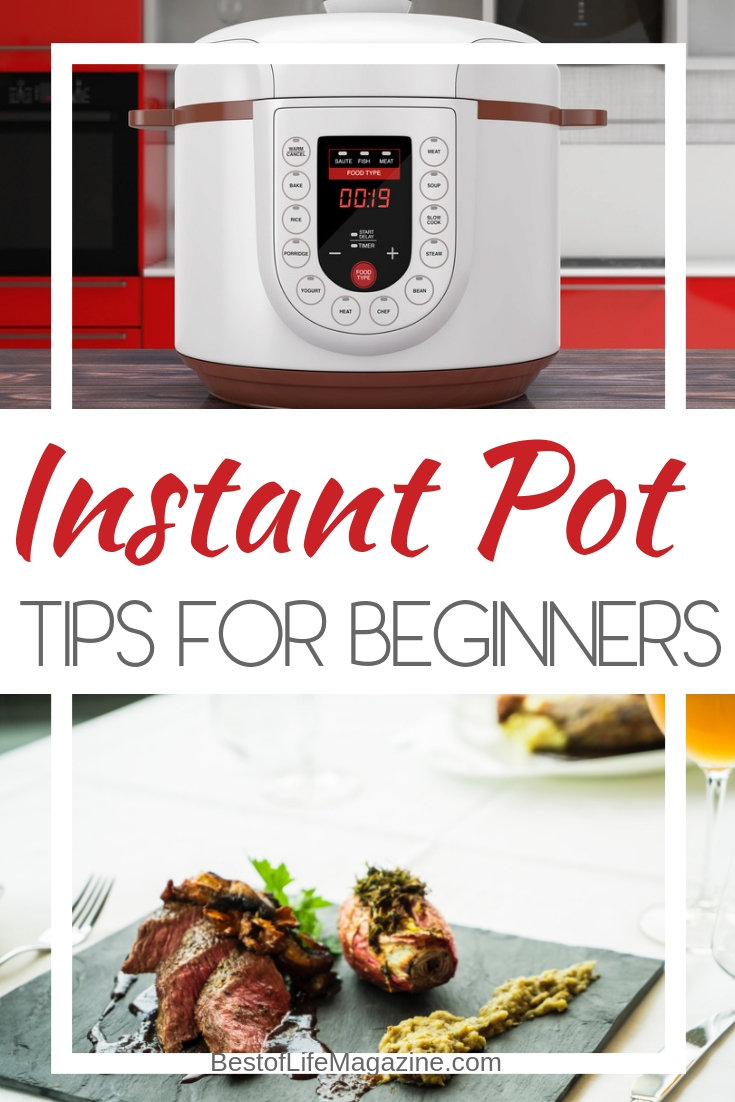 Instant Pot Recipes to Get Started
Clean Instant Pot Recipes with Beef to Savor
15 Whole30 Instant Pot Chicken Recipes