Best Stupid Movies to Watch on Netflix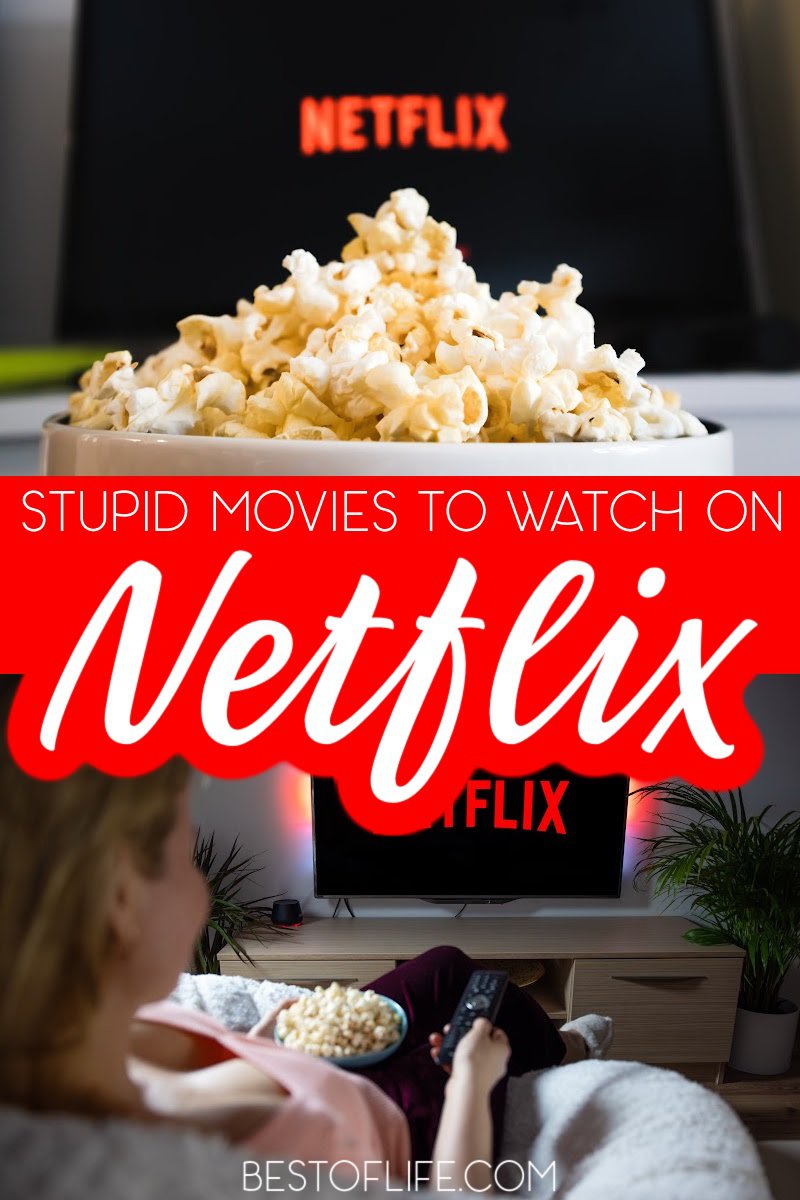 There aren't always good options to watch on streaming even though there are plenty of options. The good news is we can always find some of the BEST stupid movies to watch on Netflix that will help us pass time with something on in the background.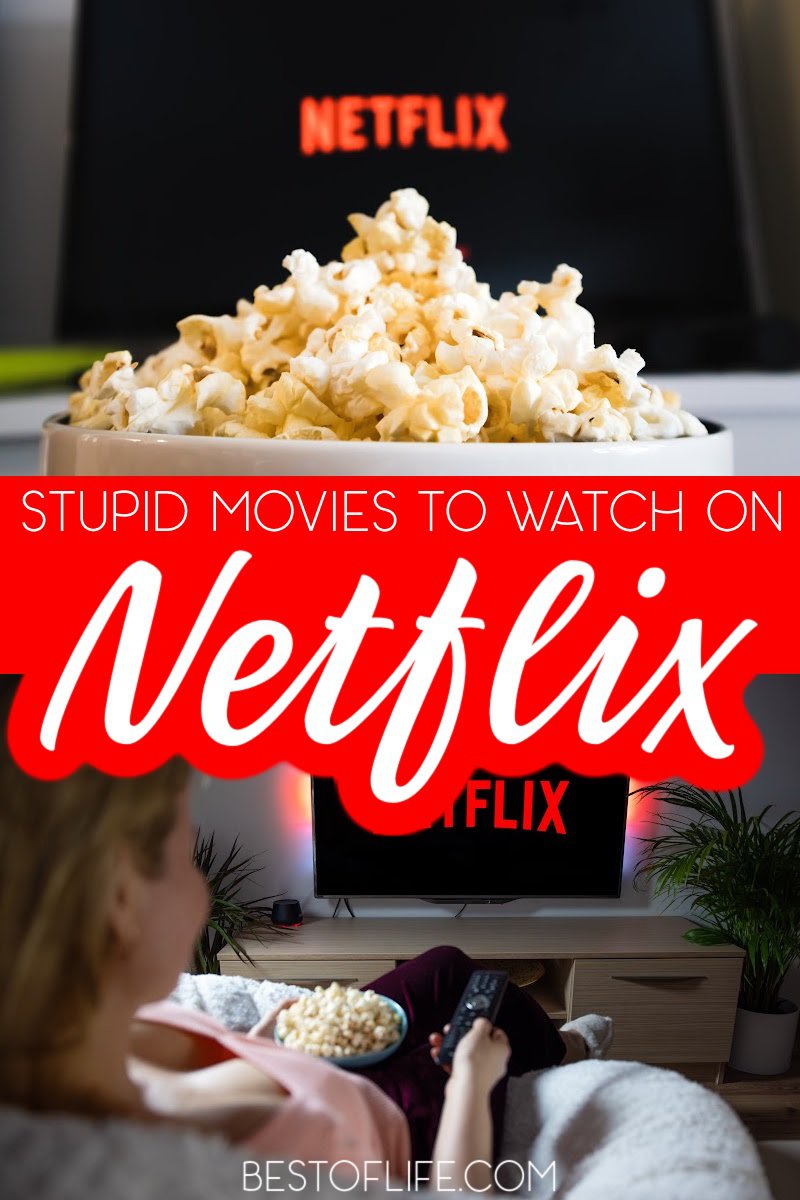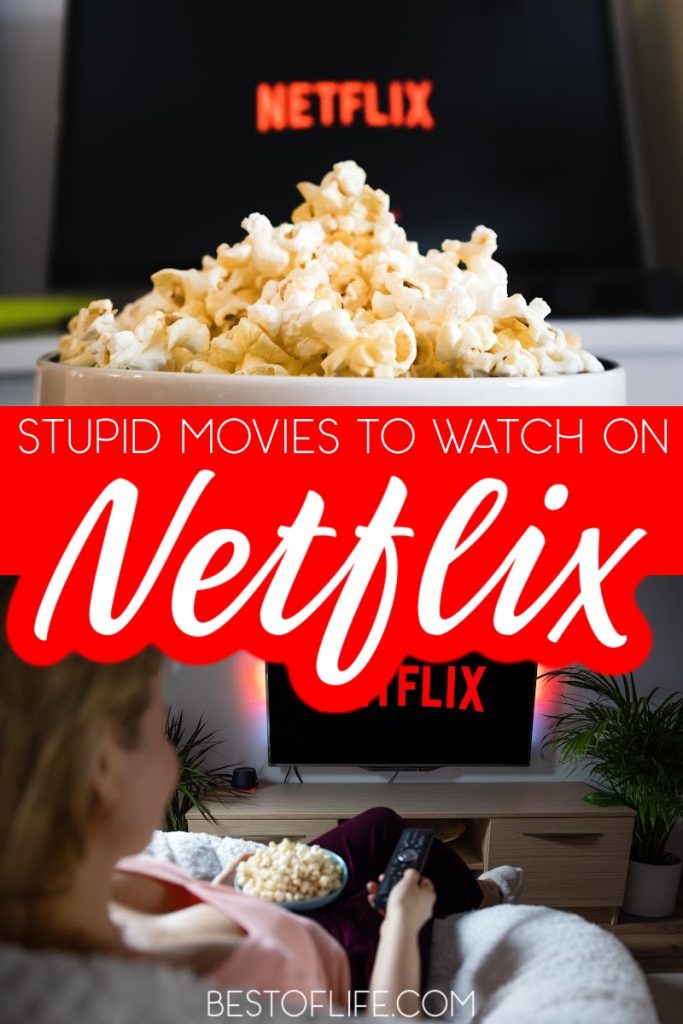 I have officially been absent from cable for over six months now. I believe that makes me a "cord cutter" in the truest sense of the word. However, when I'm all caught up on Game of Thrones and I'm done binge-watching the latest season of House of Cards or Daredevil, that means it's time to surf the Netflix Library.
There may be great hits on Netflix, but there are also some stupid movies to watch on Netflix. Either way, sit back and enjoy a good laugh. These stupid movies make the cut for me, and I actually had fun watching them.
They may be stupid, but that doesn't mean they didn't scare me, make me laugh, or make me cry. Hopefully, you'll find the time to watch one or two or all of them and share your thoughts.
After all, where's the fun in watching movies without a good discussion afterward?
Best Stupid Movies to Watch on Netflix | White Chicks
Yes, the brothers behind Scary Movie can make another stupid movie. However, it's funny, and I couldn't help but laugh at a few scenes.
Ever wonder if Jennifer Lawrence and Bradley Cooper could team up and make a bad movie? Here's your answer. You may not remember seeing trailers for this one, but it's worth a watch on Netflix.
Bragging moment ahead: I met Nicole for a second or two (yea, that's a first name basis thing) (yes, that's in my head that she and I are on a first name basis) while she was filming a special for HBO.
My knees shook so much as I posed next to her, but my face cringed for her as I watched this one. Still, not mad about the hour or so lost because of Nicole Kidman.
Ashton Kutcher was a hero of mine as a kid. Unfortunately, I grew up. Still, This movie has a moment or two when I laughed, and it makes it an option to sit through.
Just a reminder, I'm a fan of Nicole Kidman…I mean Nicole. So Paperboy with Zac Effron and Nicole Kidman was an easy watch for me. It will be an easy watch for you, too, though you may wonder what just happened when you're finished.
One of my favorite genres of movies is horror. I love watching a horror movie and then walking through my house at night and getting that feeling that someone is watching me from the shadows.
Just so you know, I will run through the hall to escape the shadowy corners of the house after a good horror movie. I wasn't running through the halls after this one, but I was concerned for humanity as a whole. THIS is the star of the stupid movies to watch on Netflix.
V/H/S 1 & 2 (Not Viral)
Here's the thing, these two movies are fantastic, simply amazing. The way it works is there are a bunch of short horror films strung together by an overlying story. Some of the shorts are horror gold, and others, well, aren't.
Still, I was running through the halls after this one and even might've slept with a light on or two. I'm not sure these count as stupid movies to watch on Netflix, but I just wanted you to see them so…
I'm not big on romance; a hint of that is that my favorite "romance" is Blue Valentine, which was available to stream but isn't anymore. If you have time, watch it after you read this. In fact–a great movie.
Still, I sat through Best of Me because there just wasn't anything else that I was in the mood for. I'd say I'm not mad about the time lost; I'm just not ecstatic.
More Streaming
Best Stranger Things Memes Season 4 | Stranger Things owned the summer once again and now, we have plenty of memes to enjoy.
Netflix Shows to Binge Watch this Summer | Speaking of summer, there is an entire list of things to watch this summer on Netflix alone.
Scary Netflix Movies to Watch for a Frightful Night | Are you looking for a fright? You'll find it on this list.
10 Netflix Shows to Binge Watch as a Couple | Watching shows as a couple is a great way to bond, laugh, cry, and cringe together.
Netflix Documentaries for Crime Solving Addicts | You may be the missing puzzle piece to these crimes that have yet to be solved.