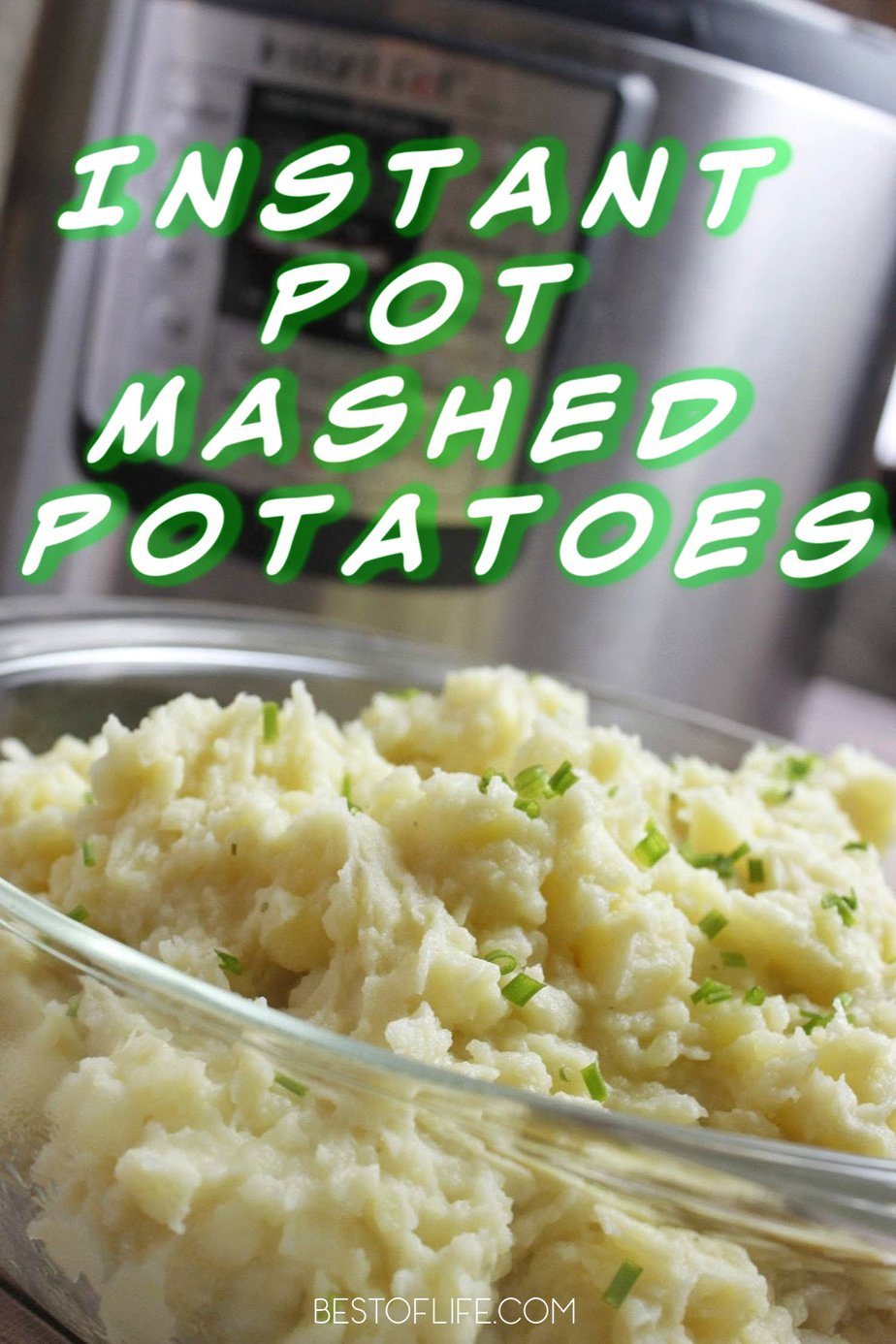 A comforting, creamy and delicious pot of mashed potatoes has never been easier with these easy Instant Pot mashed potatoes. Once again your Instant Pot takes what used to be a time consuming, pile-of-dishes-creating side dish and gives you the same delicious food without the hassle.
Our easy instant pot mashed potatoes recipe will quickly become a staple recipe in your weekly meal planning! The potatoes come out perfect every time and clean up is a breeze!
Peeling the potatoes is the least of your problems. From start to finish, mashed potatoes can use several pots, pans, and bowls. This one uses just one pot for the entire process. The best part is you don't even need to drain the potatoes after they cook. That means no strainer and no starchy mess in your sink.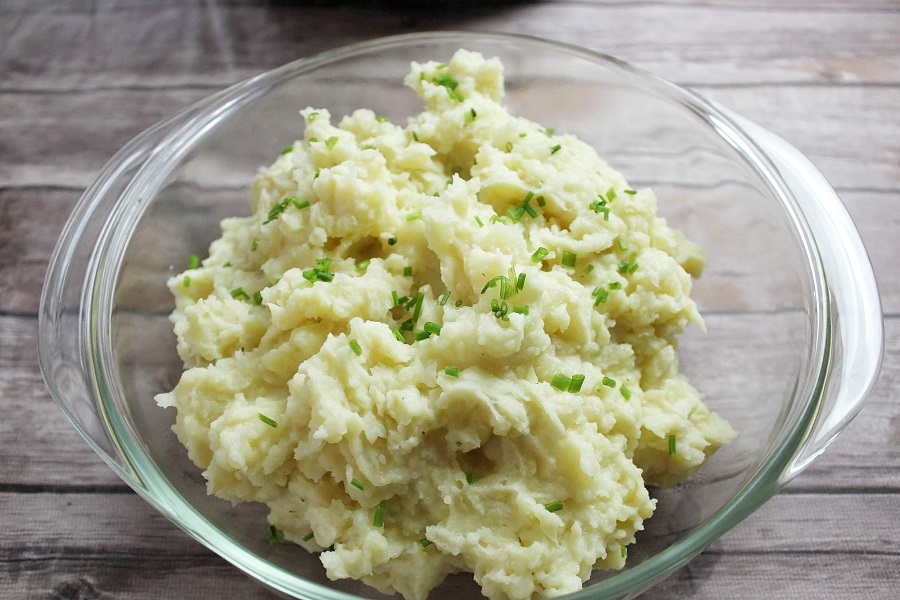 Instant Pot mashed potatoes are a thing of culinary beauty. You can use any variety of potato you prefer but we recommend Yukon Gold because of its light and creamy texture. It will cook perfectly tender and will be so easy to mash to your desired consistency.
Bonus tip: Our recipe below is for a delicious and basic, creamy and classic mashed potatoes dish, but feel free to explore your flavor options. Here are a couple more for you to consider.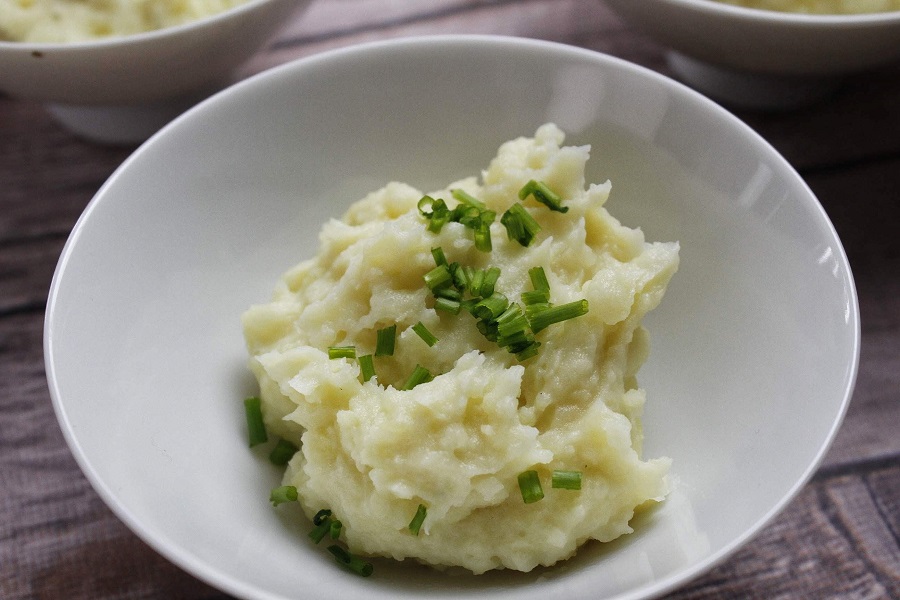 Garlic Mashed Potatoes – While the potatoes are cooking in the Instant Pot, brown 2 cloves of minced garlic in butter. After cooking, follow the basic directions and add the garlic and 2 Tbsp sour cream before mashing. Then top with more browned garlic.
Cheesy Chive Potatoes – While the potatoes are cooking, chop about ¼ cup of fresh chives and let a ½ a block of Boursin cheese come to room temperature. After cooking, follow the basic directions and add the Boursin cheese before mashing. Then top with chopped chives.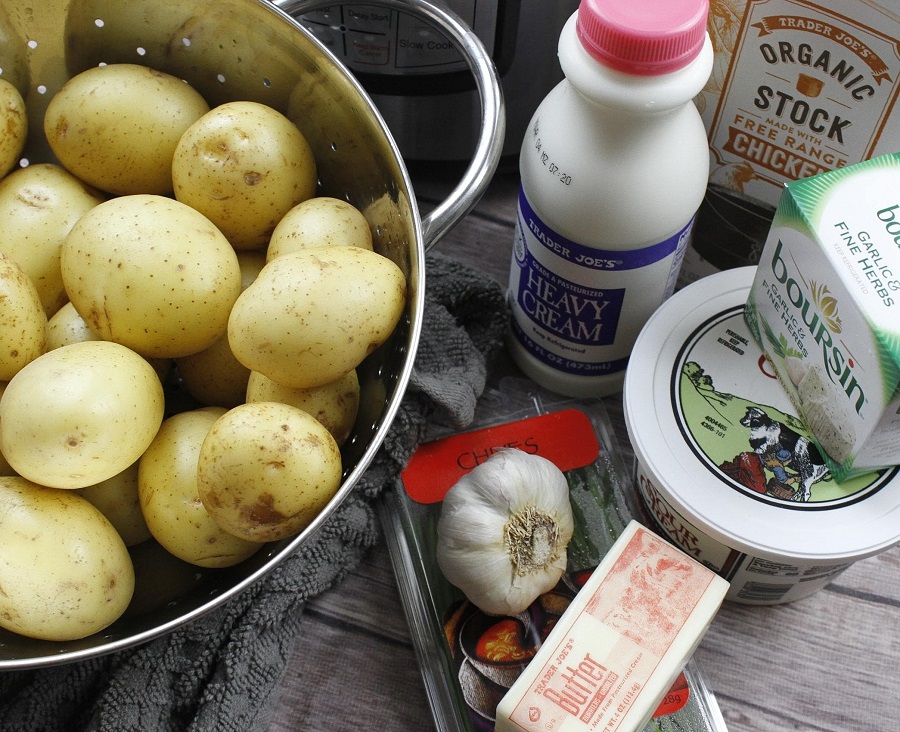 Easy Instant Pot Mashed Potatoes Ingredients
Mashed potatoes have never been a very complicated dish. That means the ingredients list is not very long at all. The only things you may have to run out and get are the heavy cream and the chicken broth.
You surely have unsalted butter and salt already. Most kitchens have potatoes on stand by because they are so versatile. But that is all you will need.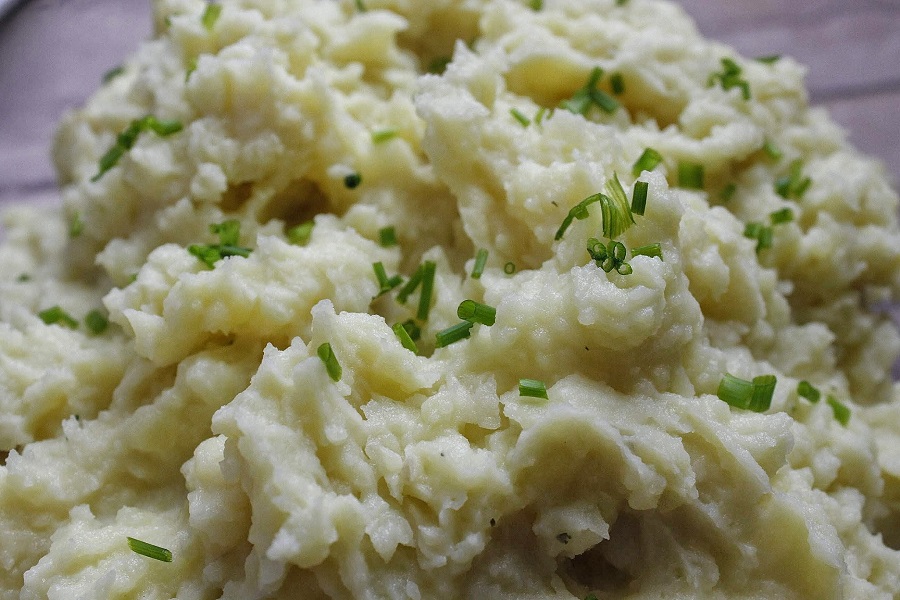 Potatoes, chicken broth, unsalted butter, salt, and heavy cream. Sounds like it's not enough to be special, no sour cream and no cheese. But try it, you will find that these mashed potatoes might just be the best you've ever had.
Think about it this way, most pro chefs cook the best steaks with nothing more than salt, pepper, and some butter.
3 lbs Yukon Gold potatoes, peeled and cut into ½ inch cubes
1 ¼ cup chicken stock or broth
2 Tbsp unsalted butter, cubed
½ tsp salt

Directions
Pour the broth into the Instant Pot. You don't need the trivet.
Add the potatoes.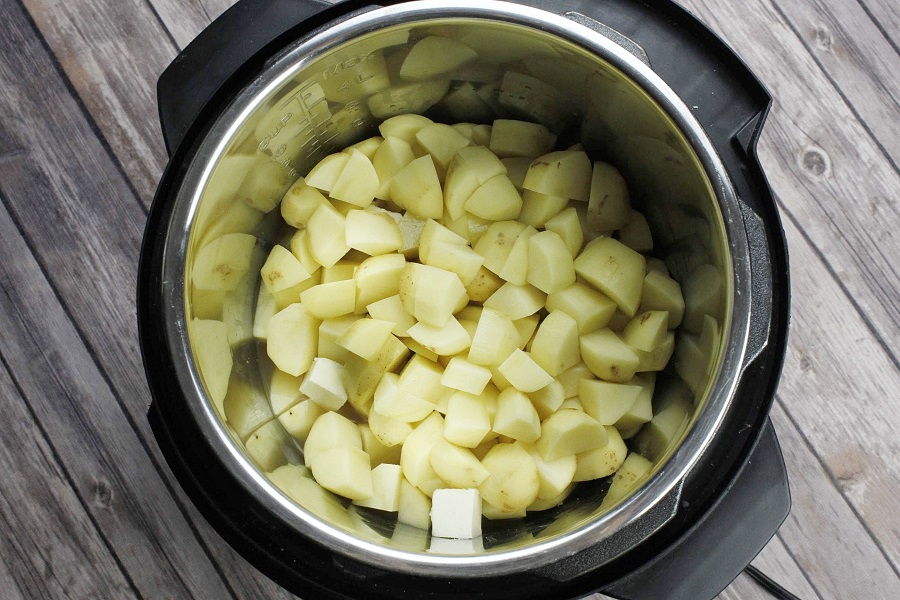 Add the cubed butter.
Lock the lid and set on manual for 10 minutes.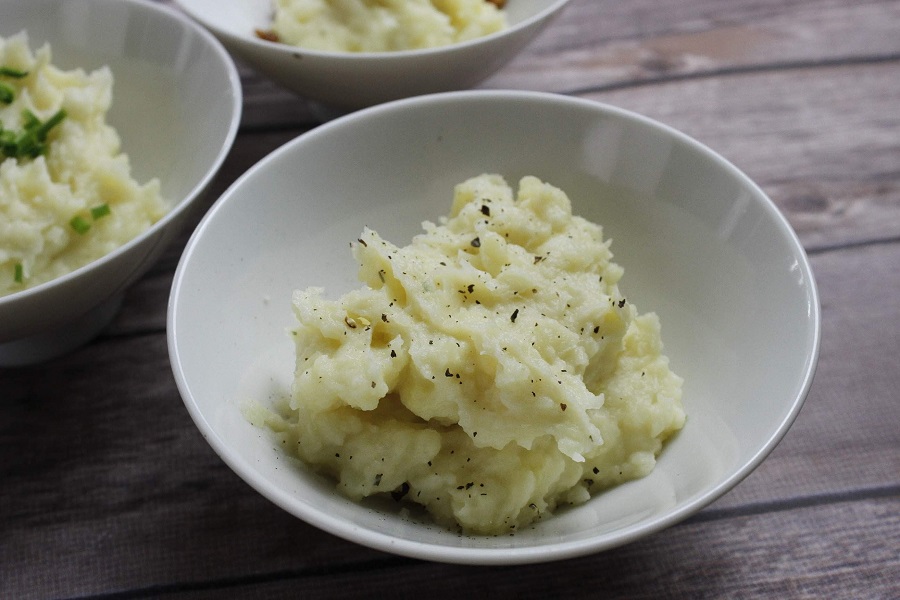 Once the cooking time is up, let it natural release for 5 minutes. Then carefully push open the release valve.
Add the cream and salt. Then mash with a potato masher until creamy. You can add more cream until you get the desired consistency.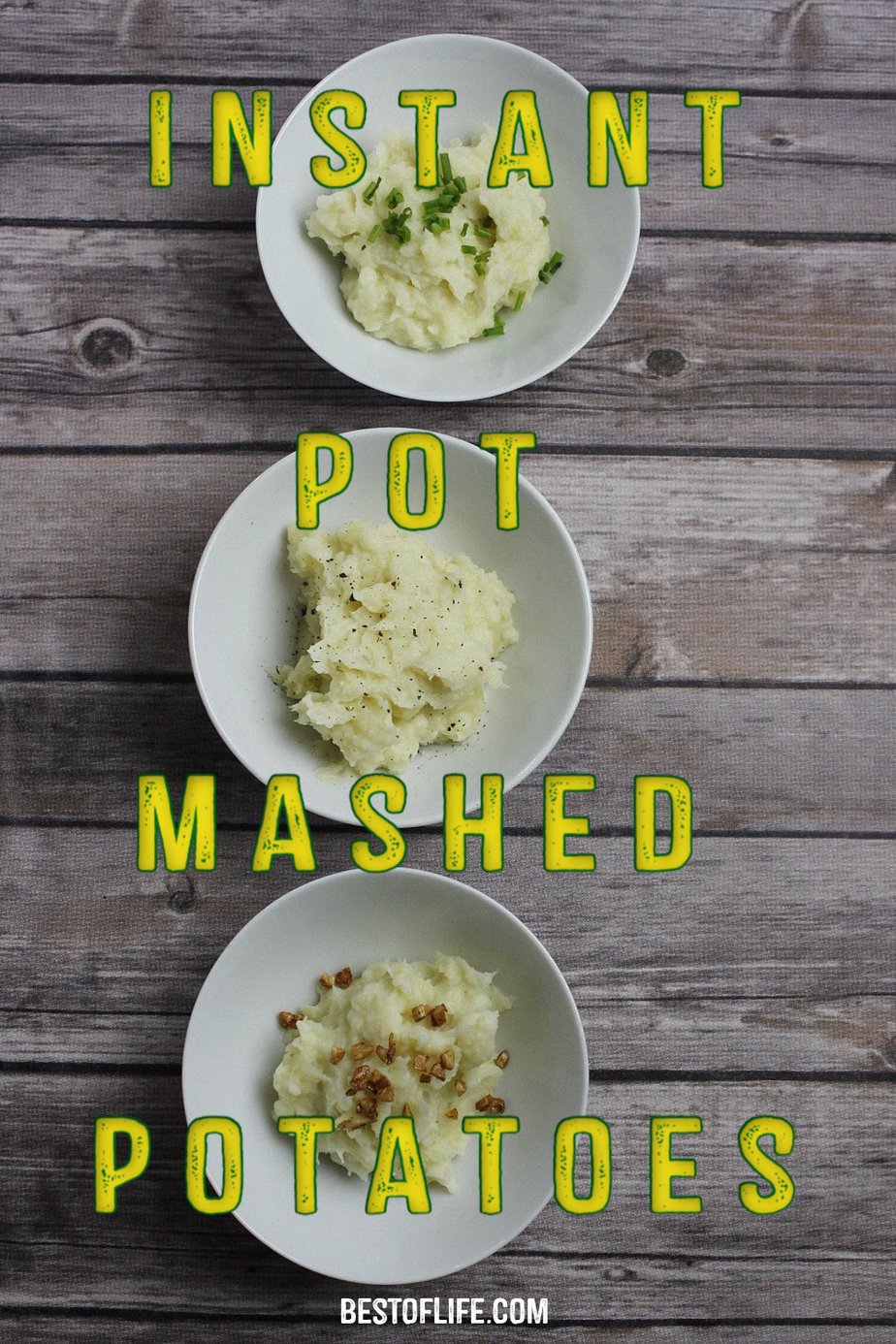 More Instant Pot Recipes
Easy Instant Pot Lasagna Recipes
Instant Pot Corn Recipes for the Perfect Side Dish
Instant Pot Cider Recipes without Alcohol
45 Instant Pot Crack Chicken Recipes