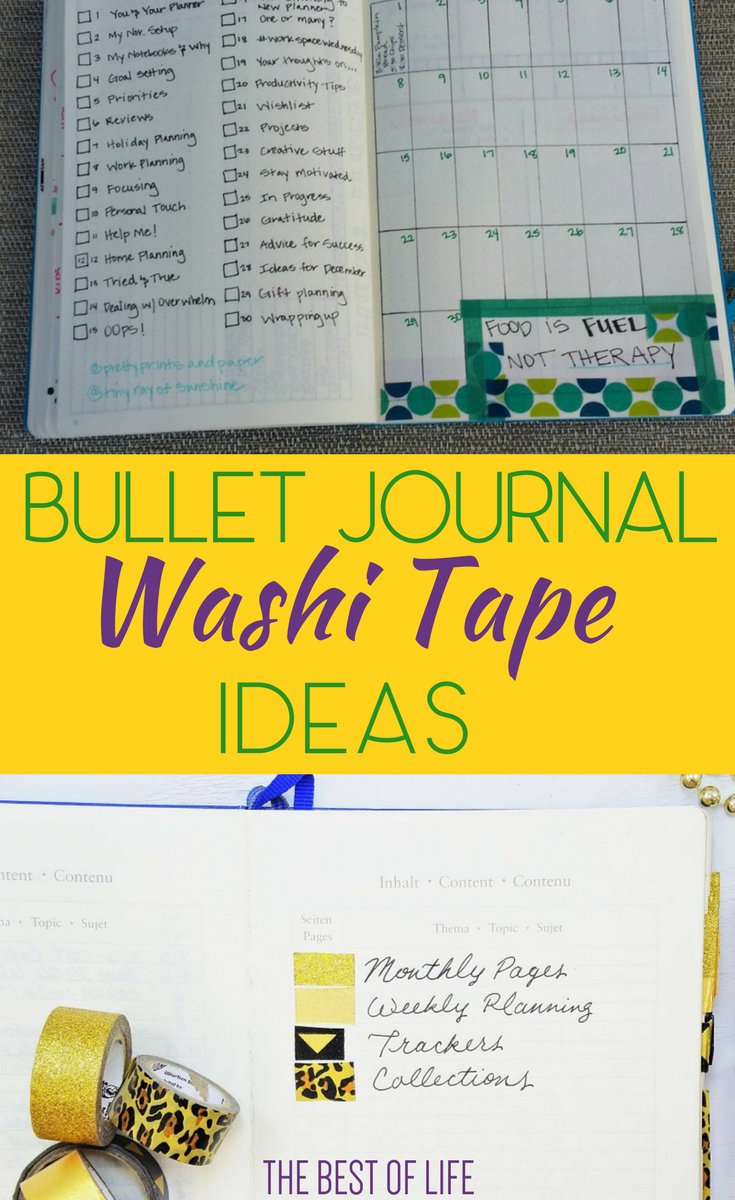 Bullet journals organize your life and every aspect that makes up your day to day. However, maybe the most popular aspect of bullet journaling is the ability to design the pages yourself. Using colored pencils, markers, stickers, even magazine clippings you can design your bullet journal pages to fit your personality. One of the most popular ways to add style and flair to the pages of a bullet journal is washi tape designs. Washi tape ideas will help let creativity flow even when you have none and make you want to come back to the journal every day.
Use the best washi tape ideas to get creative with your bullet journal and bring out any inner designer you may have.
Washi Tape is simply thin strips of tape that have colorful designs on them. The colorful tape has many different uses but one of the most popular ways to use washi tape is in a bullet journal or planner. You can use floral washi tape, colorful washi tape, gold washi tape, and washi tape with patterns. Organize your stash in a washi tape organizer and create borders, add clippings, and most importantly, add personality to a bullet journal. There are many different designs that can be found and almost as many ways to use them in a bullet journal.
Washi Tape Cover | Lia Griffith
Flip-Out Index | Boho.Berry
Page Ends | Mom Run Craft
Organization | Southern Couture
Headers | Productive and Pretty
Index | Sheena of the Journal
Calendar | The Journal Life
Decor | Sublime Reflection
Planner | Im Lola Love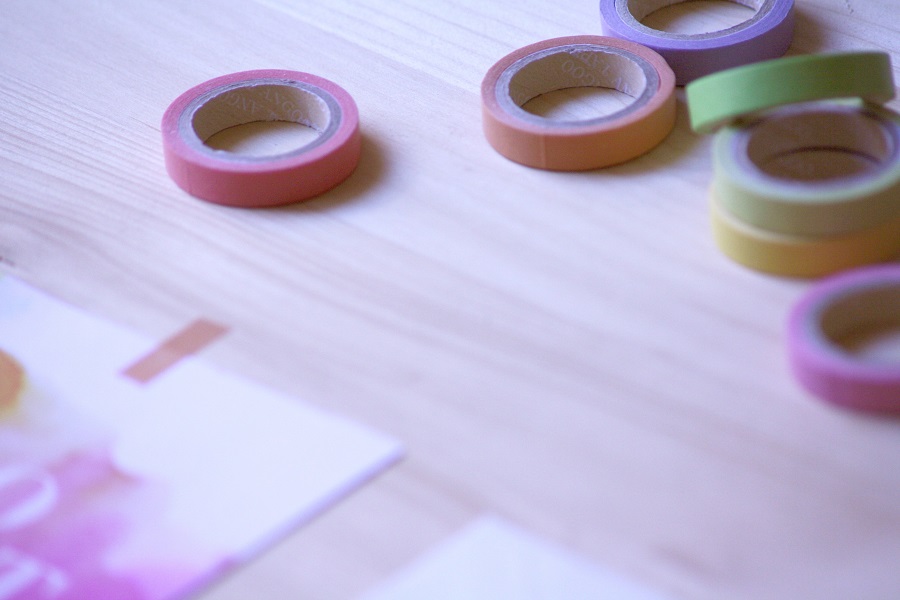 Calendar | Me & My Big Ideas
Style Index | Zenycrea
Border | Bizzy B 10 Doodles
Sections | Susan Selina
Page Identifiers | Pretty Prints and Paper
Layout | Susannah Heist
Page Dividers | Brooke
Washi Pages | Alexandra Rae Design
Easy Decorations | The Chic Life
Washi Tape Peek-A-Page | Mormon Mom Planner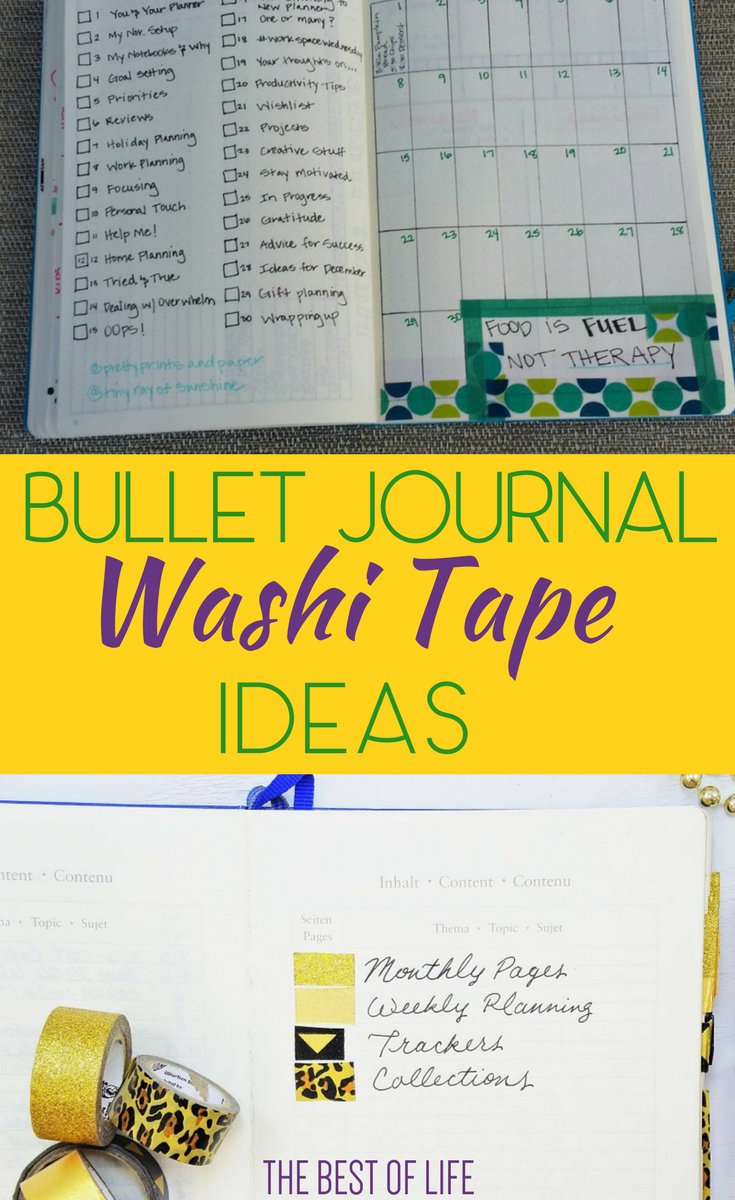 More Bullet Journal Ideas
Bullet Journal Setup Ideas and Tips | BuJo Setup Ideas
How to Set up your Bullet Journal for the New Year
10 Best Bullet Journal Supplies on Amazon
11 Benefits of Bullet Journaling that Everyone Can Realize
21 Simple Weekly Spread Bullet Journal Ideas
Bullet Journal Work Ideas to Get Your Hustle On
Bullet Journal Ideas for Students | Nifty Planner Organization