Mardi Gras Appetizer Recipes | Easy Mardi Gras Recipes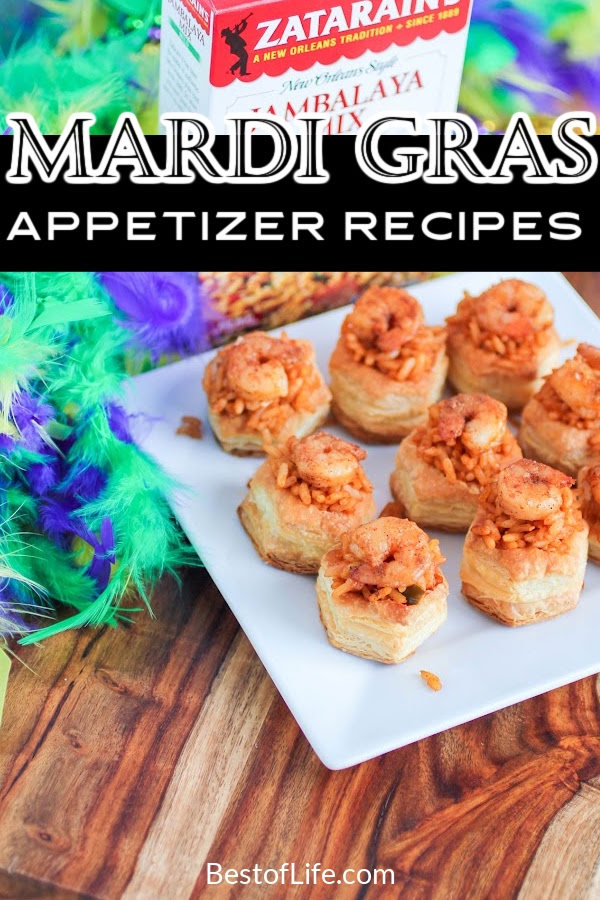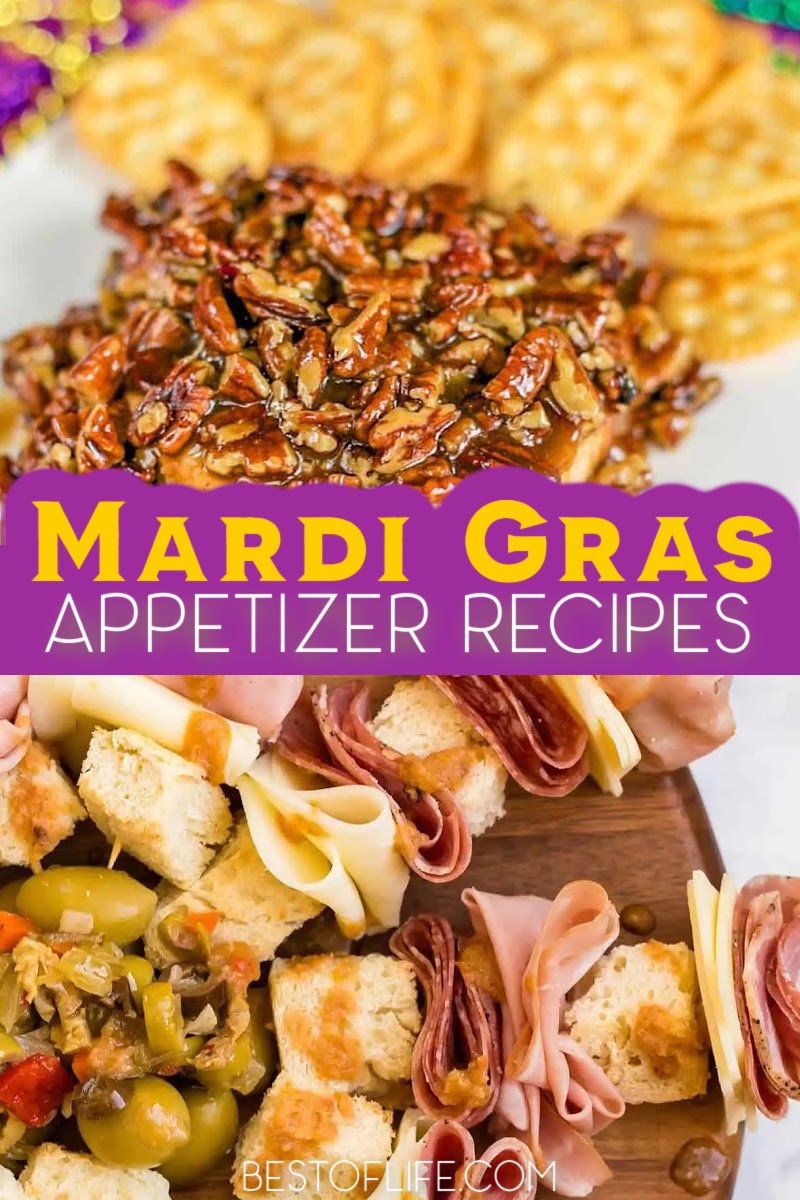 Mardi Gras is here, and that means it is time to celebrate! The main event will always be in New Orleans for Mardi Gras. However, we can celebrate from anywhere with parties filled with family and friends. Of course, we will need some Mardi Gras appetizer recipes to keep everyone fed.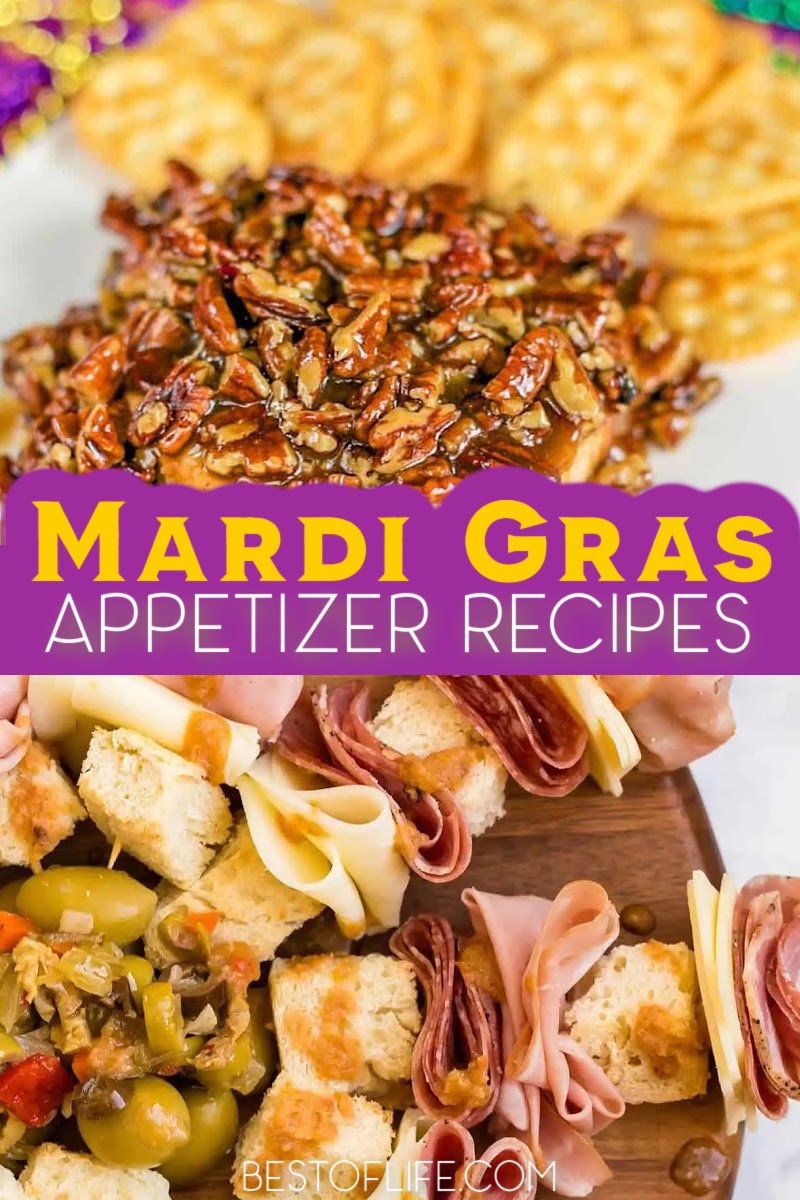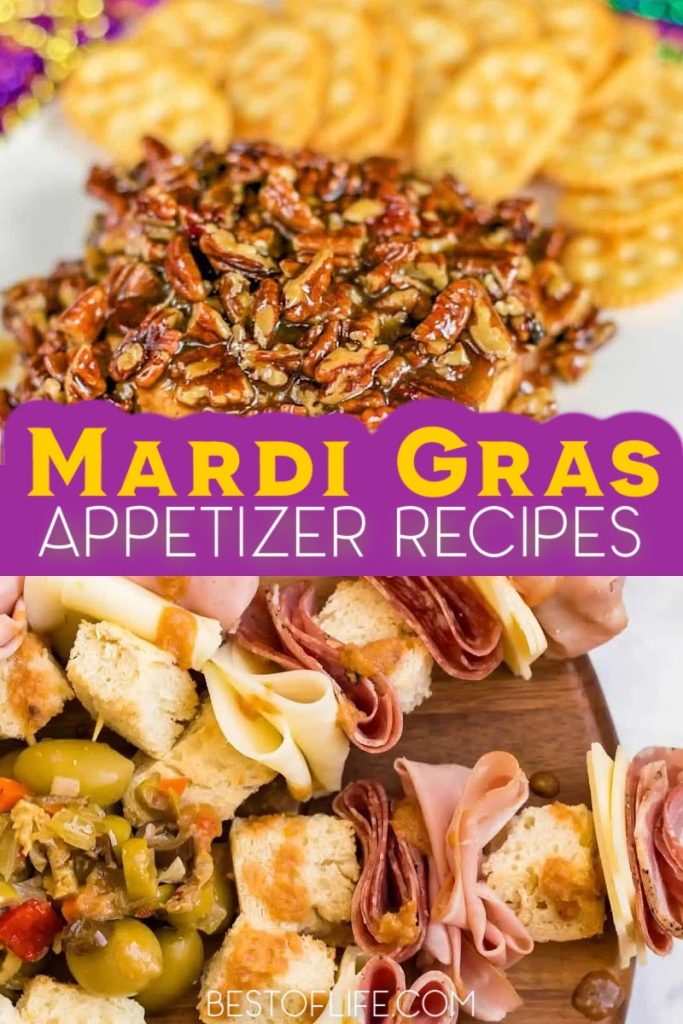 Whether you're celebrating in New Orleans or anywhere, Mardi Gras appetizer recipes are the perfect party recipes for Mardi Gras. The history of Mardi Gras is filled with twists, but that should be given for a celebration that has been going on for thousands of years.
The celebration started back during the time of the pagans. The party was to celebrate spring and fertility; the Romans called them festivals of Saturnalia and Lupercalia. The Romans were very set in their traditions, so when Christianity arrived in Rome, they incorporated the celebration into the religion.
However, Mardi Gras has always been a bit raunchy, so Christians used it as a prelude to Lent. Lent is a 40-day fasting period between Ash Wednesday and Easter Sunday. The celebration made its way around the world, becoming known as Mardis Gras, "Mardi" meaning Tuesday, and "Gras" meaning fat.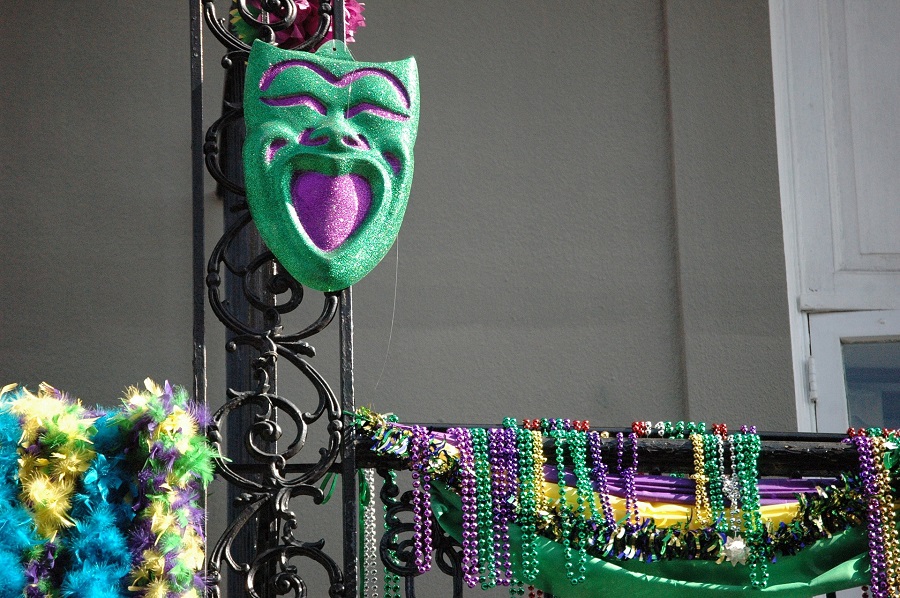 This is why food is such a big part of Mardi Gras and why you will want plenty of Mardi Gras appetizer recipes. The idea was simple, Mardi Gras would serve as a last hoorah before fasting for 40 days.
People would binge eat rich foods like meat, eggs, cheese, milk, and lard. Then, people would fast for 40 days, mainly eating only fish. You can easily see why people would call it Fat Tuesday when all they would do is indulge in delicious foods before saying goodbye to those foods for 40 days.
The celebration was initially meant to celebrate spring and fertility, then it became a last hoorah before a fasting period, and now it is just a great excuse to party!
Mini King Cakes | The Best of Life Magazine
Muffuletta Skewers | Party Food Favorites
Louisiana Red Beans & Rice | Southern Discourse
French Quarter Praline Cheese Ball | Plain Chicken
Cajun Pork Bulettes with Spicy Dip | The Pudge Factor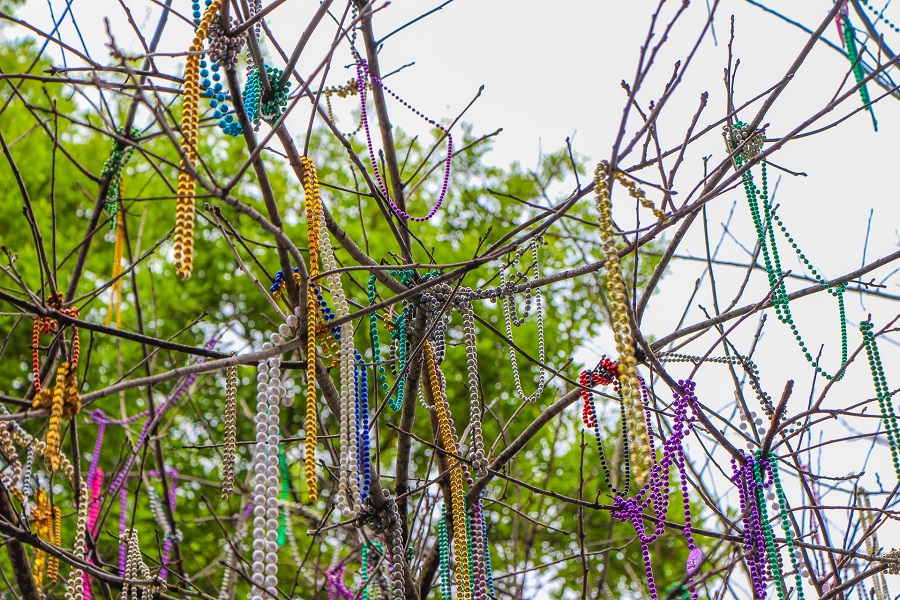 Mardis Gras Appetizer Recipes
You can easily go with the traditional foods of Mardi Gras for your appetizers. The list remains cheese, milk, lard, meats, and eggs. But you don't have to stick with the usual. The goal of Mardi Gras is still to indulge in deliciousness before a period of fasting.
Though most people still indulge themselves but skip the fasting period. Either way, good food should always be on the menu for a Mardi Gras party, and lots of it. These appetizer recipes should help you fill out the food table and then some.
Just don't forget to have some traditional-ish Mardi Gras desserts as well, like King Cake.
Oysters Rockefeller | Grits and Pinecones
Creole Scallop Cakes | Taste of Home
Muffaletta Dip | Spicy Southern Kitchen
Mini Crab Cakes with Garlic-Chive Sauce | Southern Living
Pomegranate Deviled Eggs | E Recipe Cards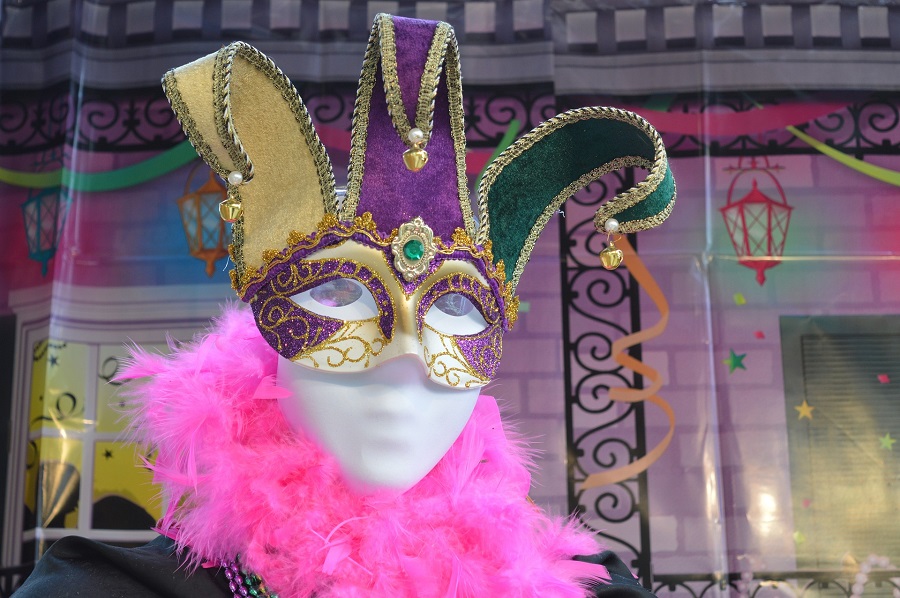 Mardi Gras in America
Mardis Gras appetizer recipes are the perfect way to celebrate the event as we know it in the states. However, Mardi Gras was not always a part of US traditions. The celebration came with the French explorers Pierre Le Moyne d'lberville and Sieur de Bienville.
They landed near New Orleans and dubbed the spot Point du Mardi Gras. Since then, the celebration has been expanded, slowed, and even banned. But you can't stop the party forever, and now Mardi Gras is a New Orleans tradition that welcomes everyone to participate and enjoy.
Hot Baked Crawfish Dip | The Cooking Bride
Creoloe Sausage Balls | Melissa's Southern Style Kitchen
Stovetop Crawfish Boil | My Recipes
Shrimp and Grits | Pizzazzerie
Bacon Garlic Gougeres | Baked by an Introvert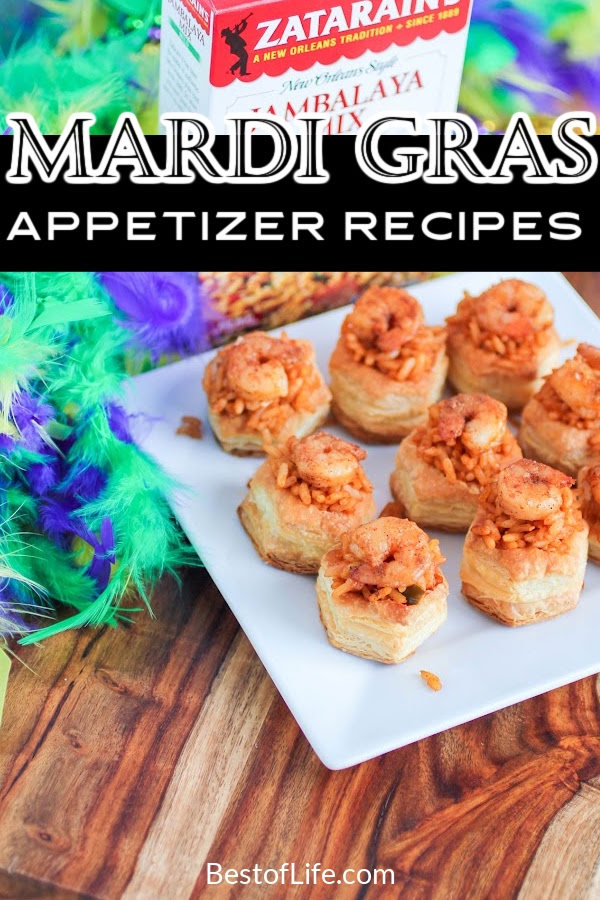 More Party Recipes
Easy No Torch Creme Brulee Recipe | Creme brulee is not an appetizer but would make for a great Mardi Gras dessert.
Easy Little Smokies Party Recipe | Every party should have some little smokies, no matter what flavor or time of year.
Beer Dip for Pretzels | Beer dip is a delicious option to serve at any party alongside some good beers.
Easy Edible Cookie Dough Bites Recipe | We shouldn't eat raw cookie dough, but this recipe takes the risk out of it all.
How to Make Jello Shots Come out Easier | Jello shots can help liven up any party.