15 Free Christmas Printables | Christmas Signs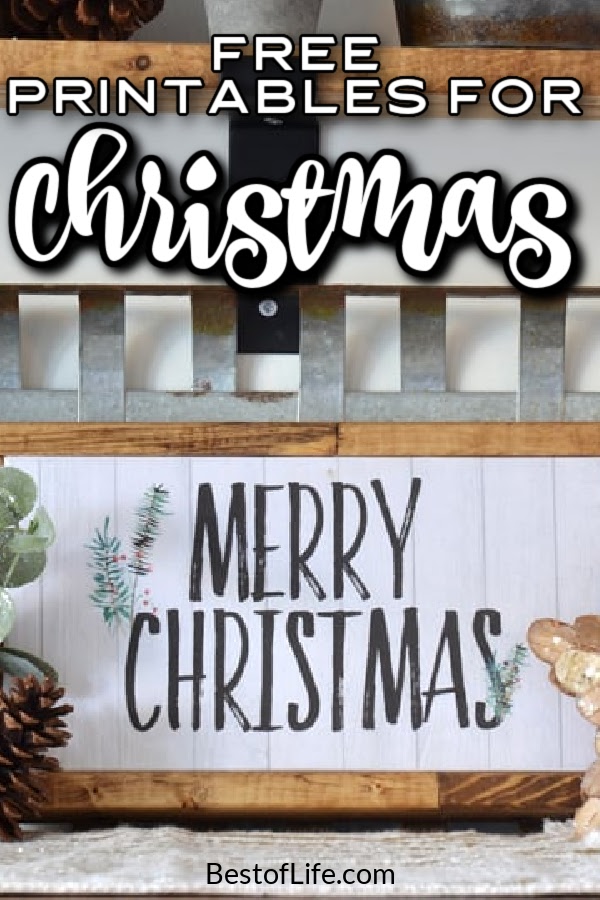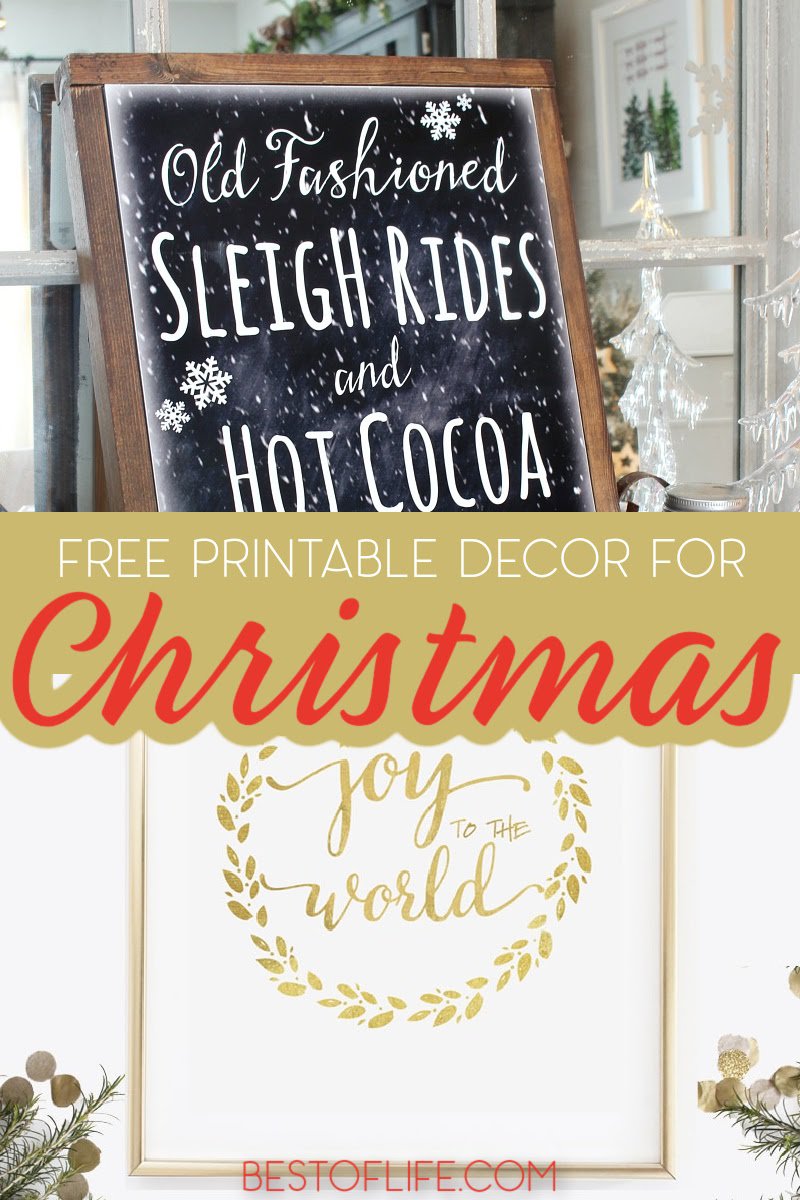 Sales are common with Christmas and as Christmas lights are in abundance during this holiday, so are higher price tags. If you stumble upon something marked "free," it's like striking gold. While it may be hard to find free things during Christmas, there are free Christmas printables that can help you decorate and fill your home.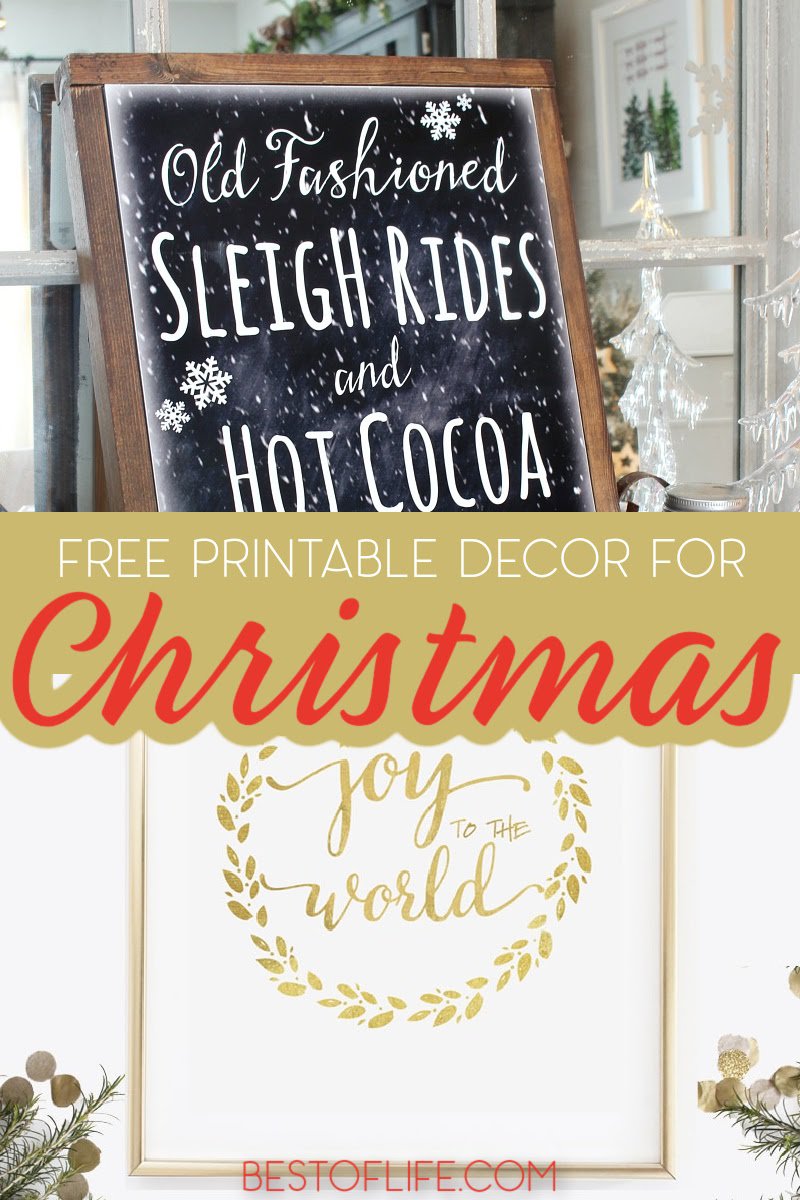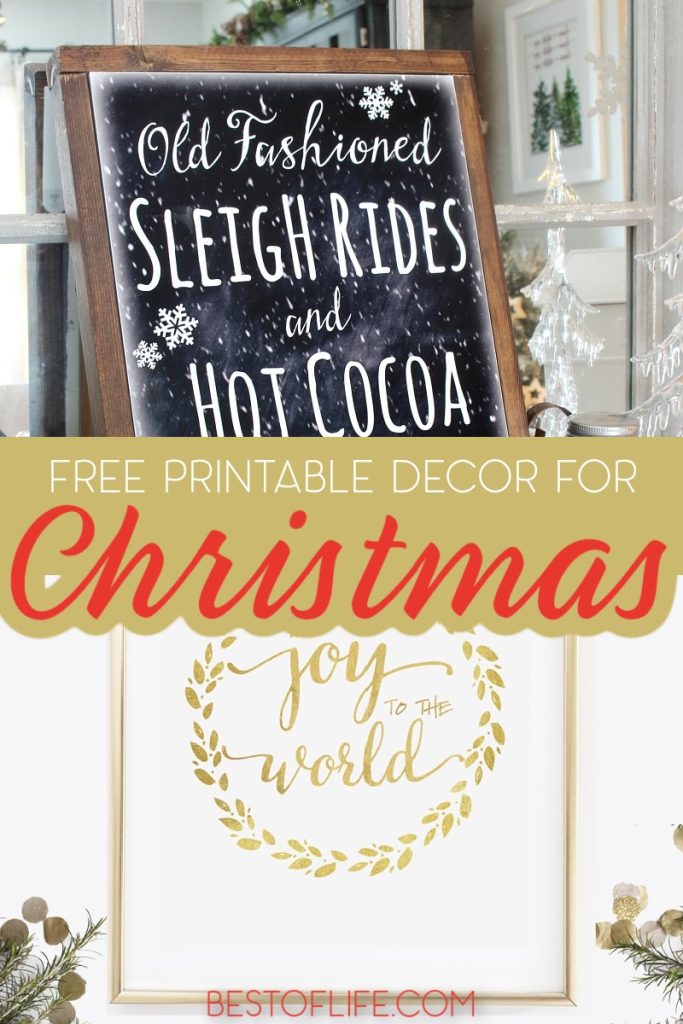 Save money during the holidays with DIY Christmas décor. These FREE Christmas printables will make decorating fun for everyone! Filling the home with festive cheer can be truly magical. With beautiful wreaths, holiday pillows, and maybe an elf wandering around your home, you can transform your space into a Christmas wonderland.
But when it comes to the price tag, all these decorations can add up. Thankfully, signs are making a huge statement in the home decor scene. There is something special about using quotes and words to convey a feeling and spread that feeling all over your home.
And many can be free! Christmas is the perfect time to try your hand at decorating your home with signs. Free Christmas printables are the perfect place to start. All you need to do is find quotes or signs that mean something to you that speak to you, print them out, frame them and hang them in your home.
You can also frame them and put them on mantles or tabletops. They look great when paired with some garland and twinkle lights. You can also use them as reminders to stay cheerful, even if the family conversation during a holiday meal gets a little rocky.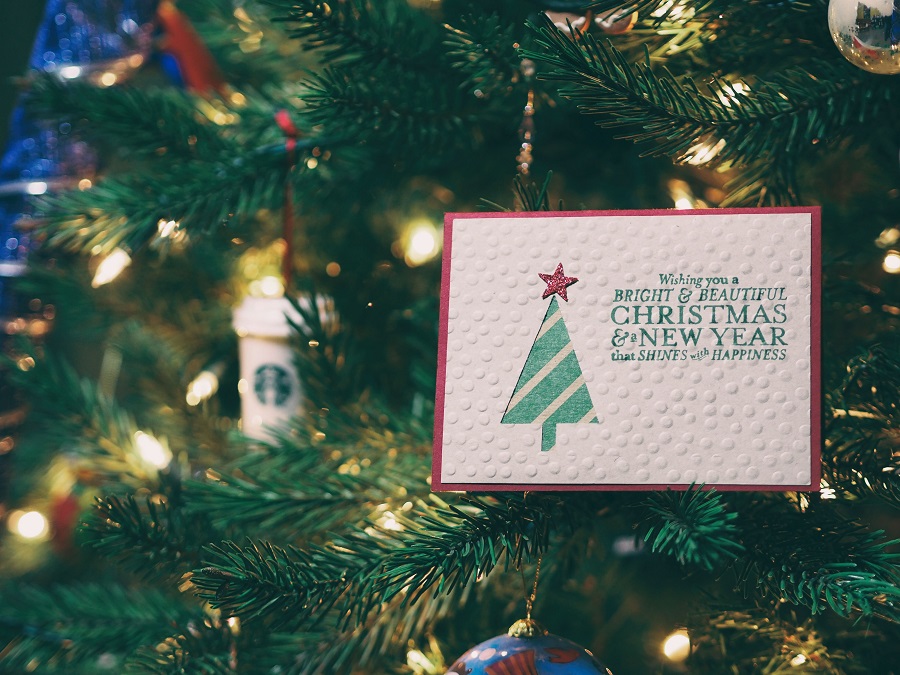 Free Christmas Printables
One of the most important tips for decorating for the holidays is to get the entire home. Many people stop at the entryway and the immediate rooms in sight from there. But you can easily add little touches of holiday decor to the entire house.
In fact, that leads to another tip; nothing is too small. These printables are perfect because you can make them any size, for any frame, and just put them in place throughout your home. That is one way to add holiday magic to every room in your home.
Holiday Chalkboard Printable | I Should Be Mopping the Floor
Winter Wonderland Printable | Yellow Bliss Road
Merry Little Christmas | Lia Griffith
Modern Christmas Signs | It's Always Autumn
In This Home We Jingle | Eighteen25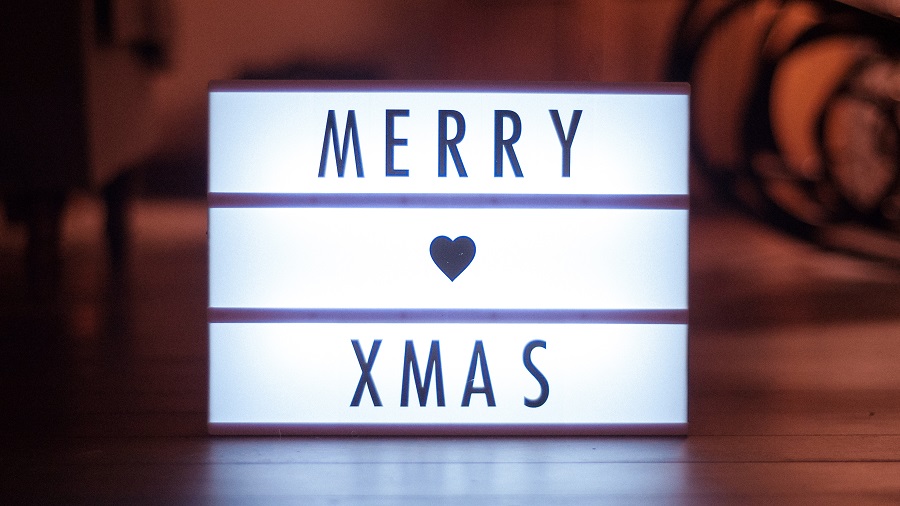 Dim Christmas
Holiday lights are a big part of home decor during the holidays. But that is all the more reason to dim the lights elsewhere. You can do this by taking out a bulb or two from the chandeliers, using less lighting, or simply dimming the lights.
The lights on the Christmas tree and elsewhere can pick up the slack. This will also allow your decor to stand out more. In fact, you can use light boxes to light up your free Christmas printables that you hang on the walls and place on the mantels.
Joy to The World | Lil' Luna
Tartan Deer Wall Art | Chicfetti
Spread Christmas Cheer | Thirty Handmade Days
Merry and Bright | The Cottage Market
Christmas Word Art | Landeeseelandeedo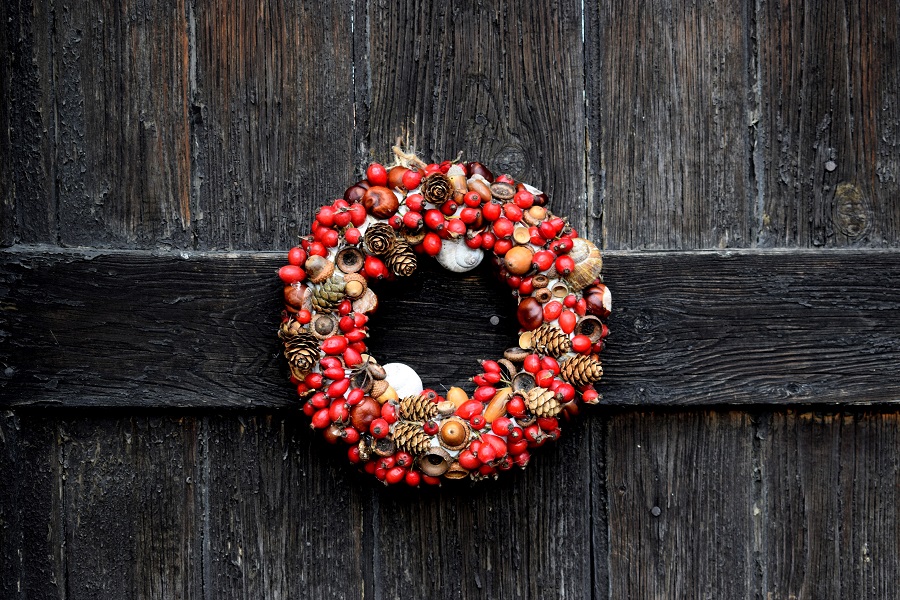 Free Christmas Printables
These printables come in different colors, designs, and styles. That means there is something for everyone. In fact, many of these printables are customizable in some way. You can print them in black and white ink to fit your modern style or leave them colorful for pops of color throughout the home.
Sleigh Rides | Clean & Scentsible
Cute and Simple | Ink Happi
Farmhouse Sign & Printables | Harbour Breeze Home
Wreath Monogram | Chicfetti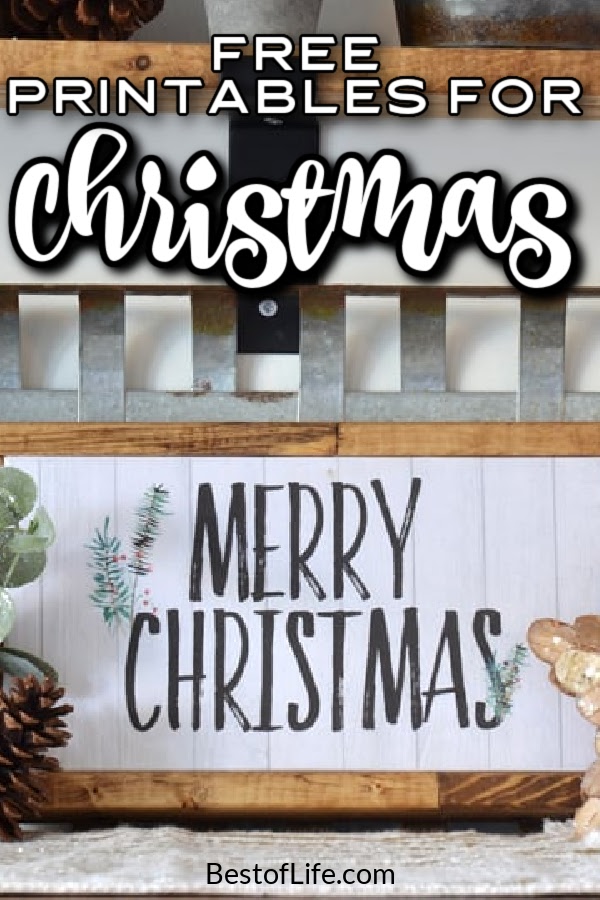 More Holiday Ideas
Christmas Morning Punch Recipes Kids Will Love | Decor is taken care of with the printables above. But what will you be serving for drinks on Christmas morning?
Holiday Party Food Appetizers for any Size Gathering | Hosting a holiday party this year means having the best holiday party recipes for your guests.
Holiday Party Food Desserts for Kids | Desserts are a must during any holiday party, especially if there will be kids there.
50+ Holiday Cookie Recipes | Cookies are a holiday staple. Which cookies do you turn to every year? How about changing things up this year?
Things to Do on Christmas Morning to Bring out the Kid in You | We all want to go back to those Christmas celebrations when we were kids, when things were more magical, and we didn't know what a debt collector was at all. Maybe, there are things we can do to feel like a kid again on Christmas morning.