How to Make Jello Shots Come out Easier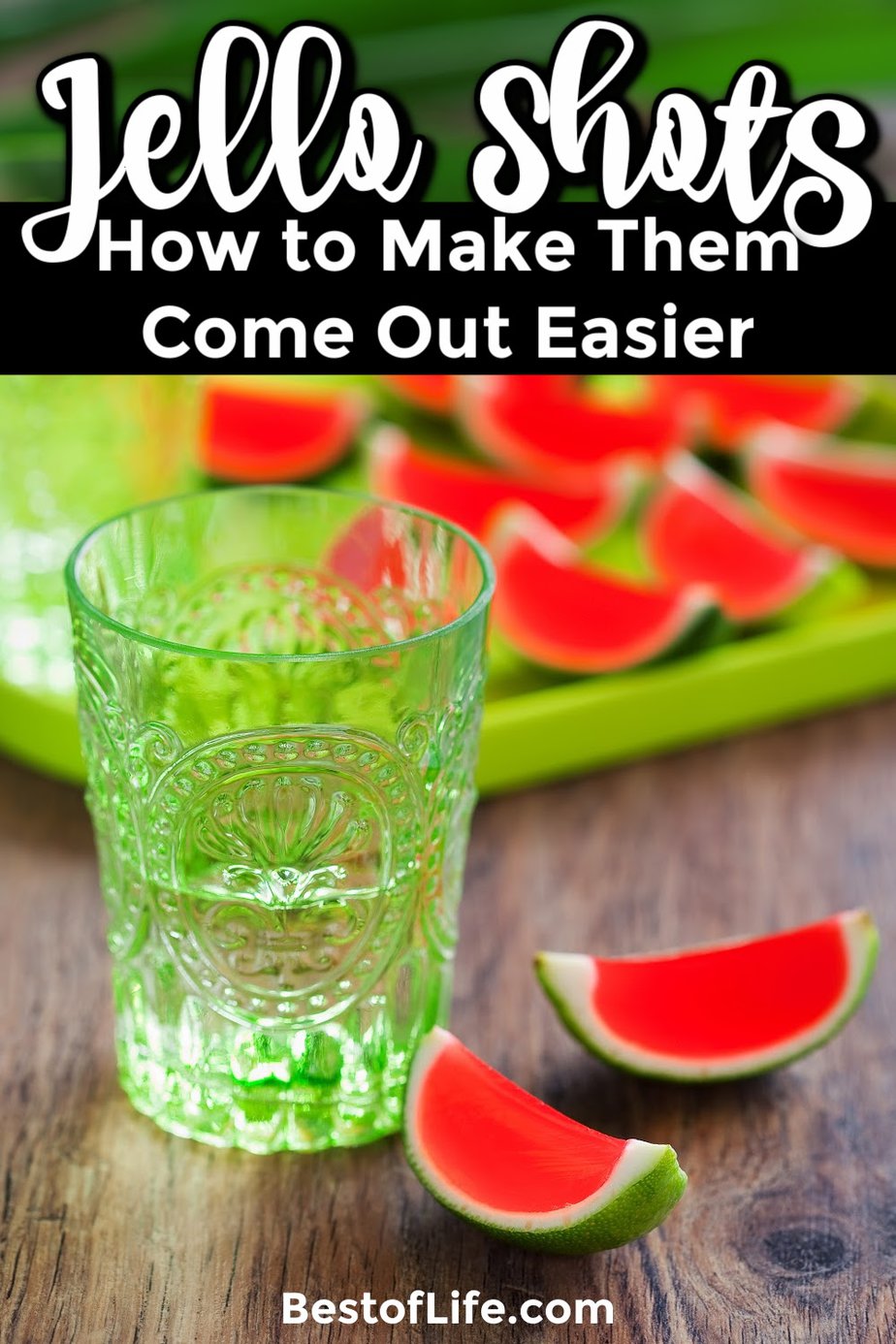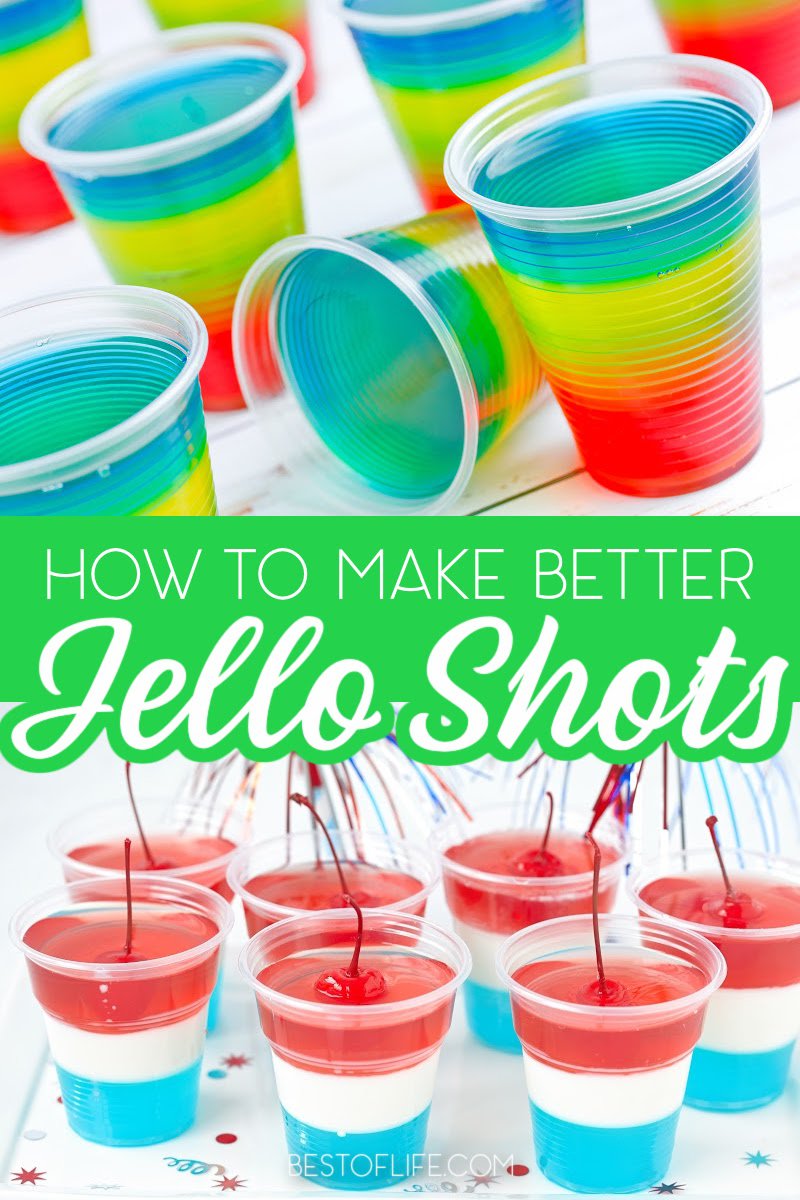 A shot is supposed to go down smooth and fast. The same can be said about a jello shot. But jello likes to stick to the mold it was made in and that could make it difficult to make jello shots. There are ways to make jello shots come out easier and it's easier than you may think.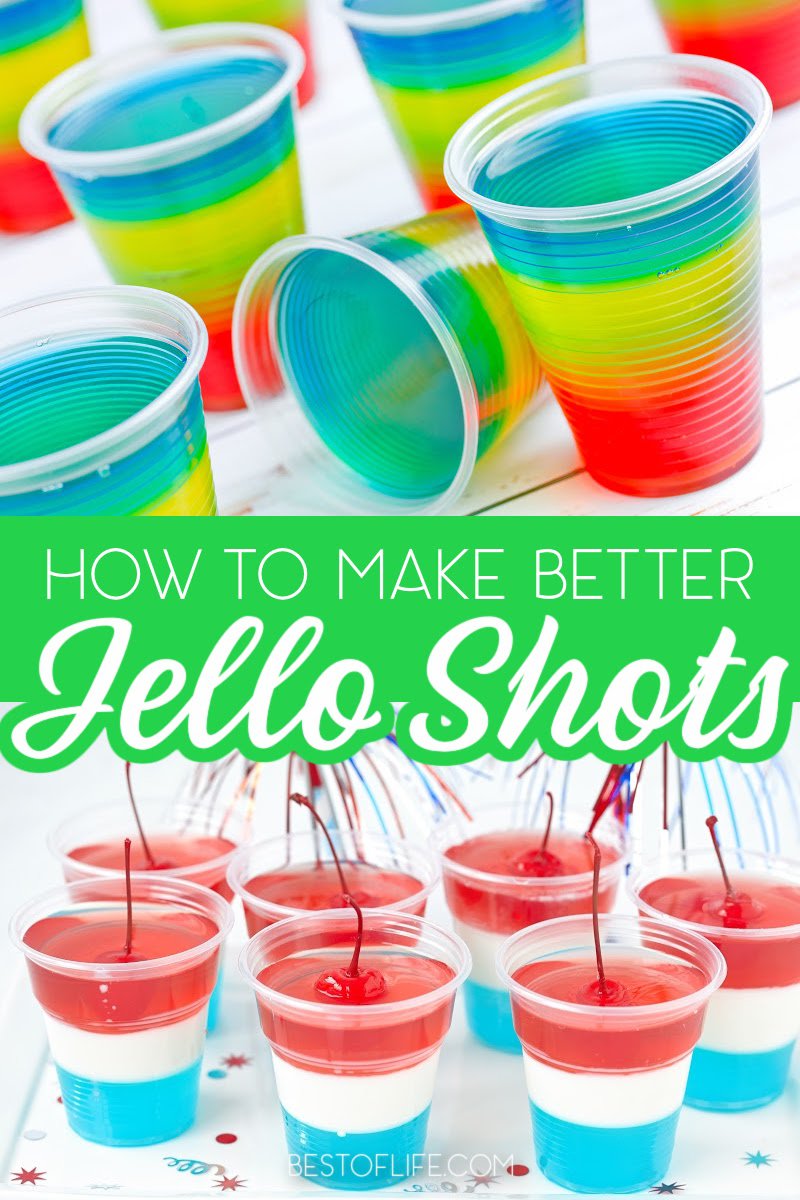 Jello shots come in so many different colors and flavors. Those different variants make it easy to use them for just about any type of party. You could match the theme with colors, match the season with flavors, and just have a great time with jello shots.
There are many different things you could use to make these special shots. You could use a jello mold or you could use shot glasses, plastic shot glasses, or even just a baking dish. The Jello is obviously needed but you can also get toothpicks if you choose to go the baking dish route.
A pearing knife could help you cut the jello out into squares as well. Jello shots are so much fun for parties and when you know how to make jello shots come out easier, you can look like a bartending pro! Jello shots aren't exactly shots that you just make and store until you need one after a long day at work.
No, we grab a beer for that or a glass of wine. Jello shots are used for fun celebrations. You can be transported back to your college years or your early to mid-twenties with a single shot of spiked jello. But you will want to perfect your recipes before you celebrate anything with a shot of jello.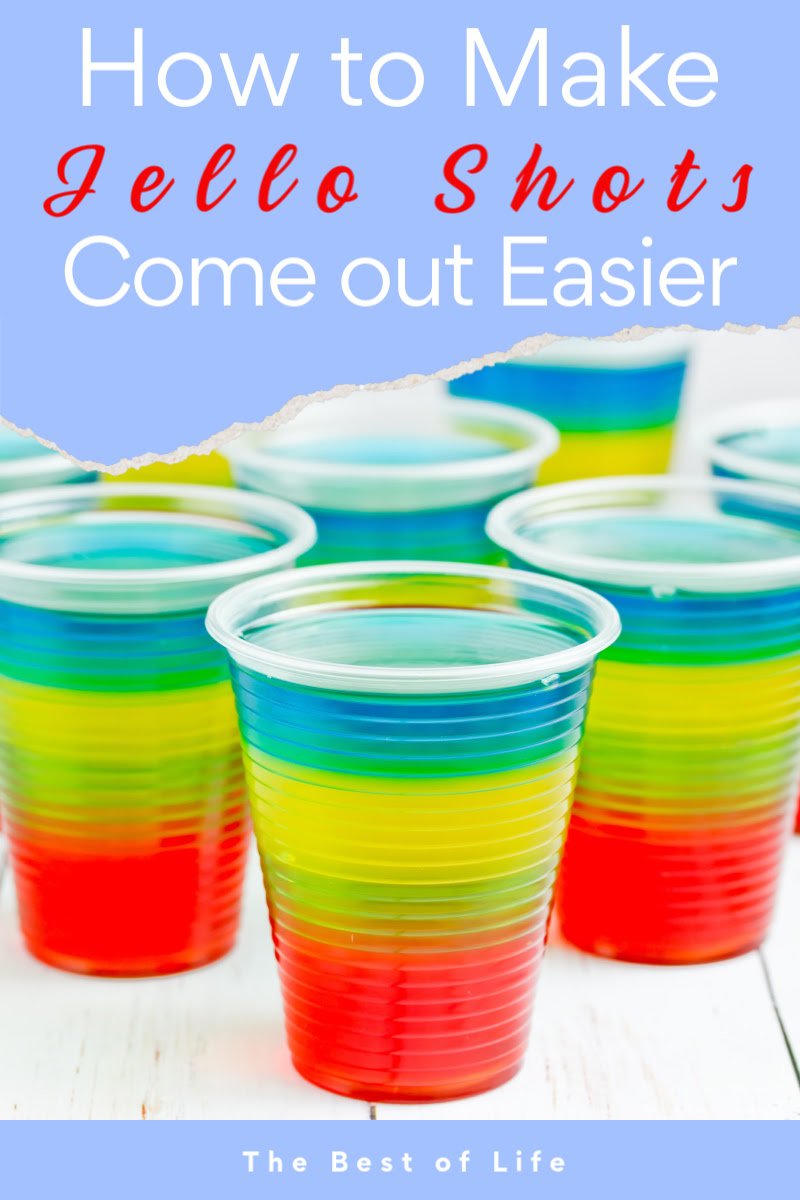 The last thing you want is for you and your guests to grab a jello shot, try to take the shot, and the jello not come out of the shot cup. No one wants to spoon eat spiked jello, which defeats the purpose. Luckily, there are ways to make jello shots come out easier, more like a real shot.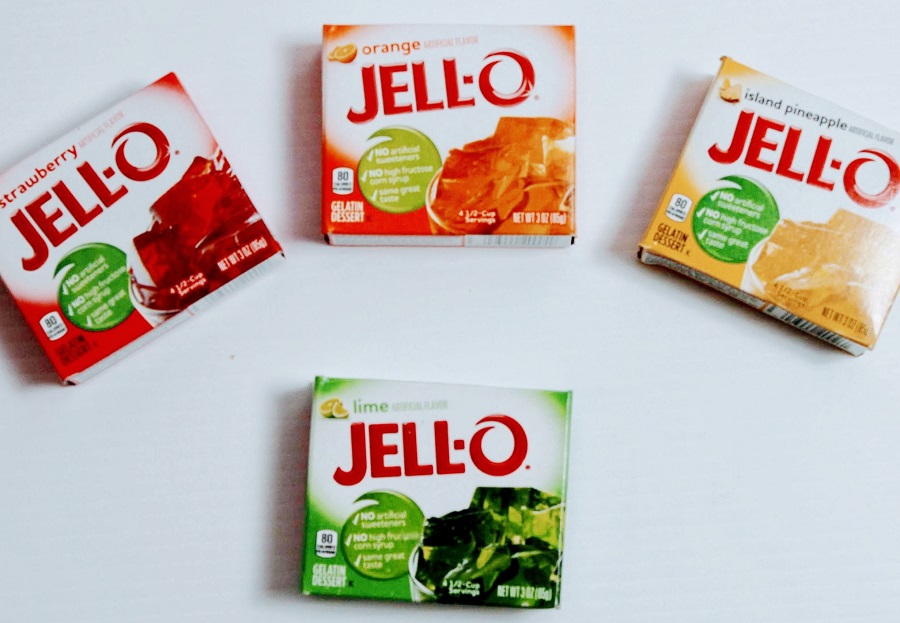 Make Jello Shots Come Out Easier | Ratio is Key
There are so many different jello shot recipes out there. These recipes all require a different ratio of water. The ratio will not only provide you with the proof of the drink you choose but could make a difference in how slippery the shot is.
For example, a 1:1 ratio is the most common and it provides you with a generally strong shot with a good amount of slip. But you don't have to go 1:1 you could also switch it up and add more water or more of the other stuff based on your preferences.
Just remember, the more water you add the weaker and less gelatin-like the shot will be in the end. It might not hurt to do a couple of trial runs until you find your favorite ratios.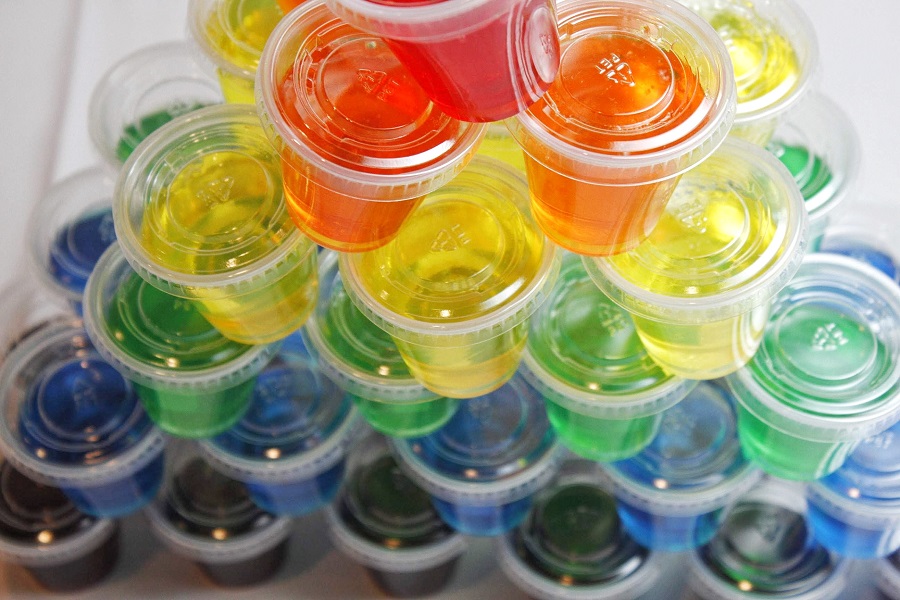 Using Shot Glasses
There are two ways you can make jello shots. You could either use a shot glass mold or a baking dish. You will want to lightly grease the shot glasses if you use a shot glass mold, either paper, plastic, or even glass. All you need to do is lightly coat each mold with non-stick spray.
Then, take a paper towel and lightly soak up the excess and just wipe down the sides.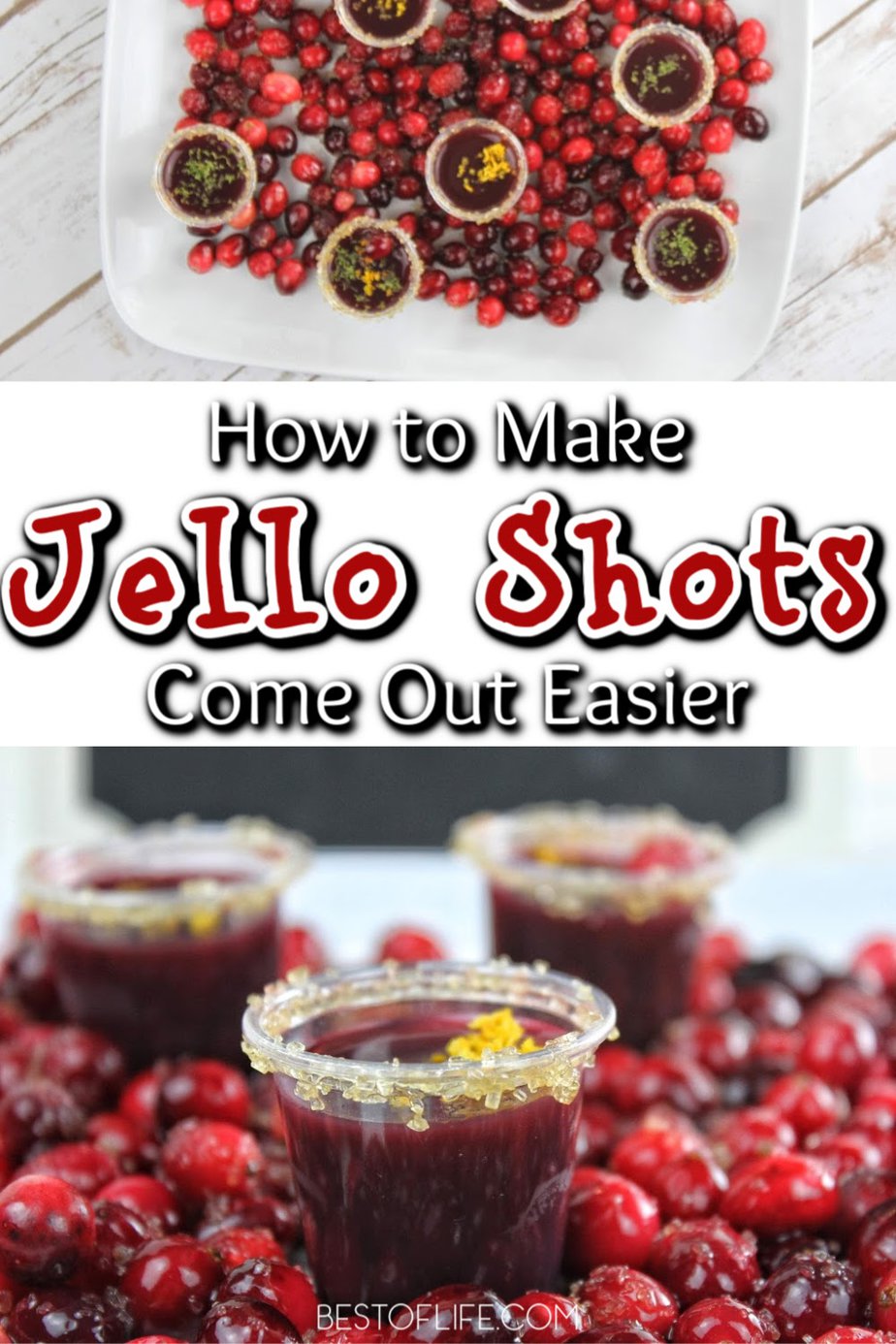 Another fun way to make jello shots is with a baking dish. For this, the amount of slip doesn't really matter. Just do the same thing as with the shot glasses. But you will also want to wait until about an hour before serving to cut up the jello.
You will also want to use a boning knife to cut clean lines. Lastly, you could stick to the single packet recipe but add an extra half of a packet to make it firmer. This is only if you plan to cut it up and serve them as little squares.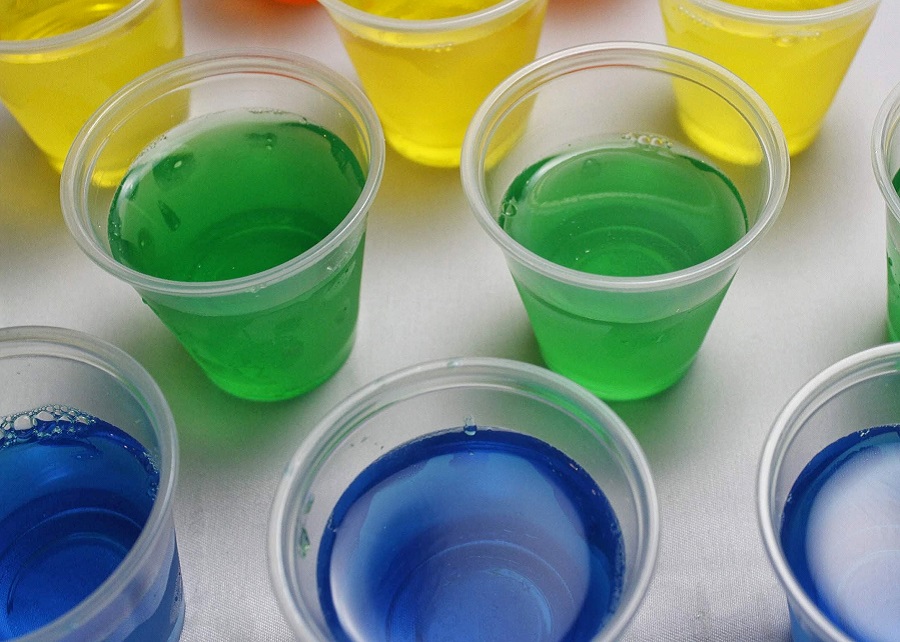 Make Jello Shots Quick
There are ways you can speed up the process of making jello shots. Even if you need a little help to make jello shots come out easier. For example, you could use the drink you choose as the cold water part, sort of. First, you'd need to make the jello with boiling water.
You can add ice cubes to the drink and then stir it into the boiling mixture until the ice cubes are dissolved. You will only need to let it sit for 60-90 minutes if you follow this step-by-step guide on how to make Jello shots quick. The end results will be the same as in any other recipe. But the setting time is much shorter than usual.
What Drink to Use
The most common drink used in jello shots is vodka so be sure to read up on how to make Jello shots with vodka. Not only is vodka clear so you can be sure your shots will be the color on the box but they will also be strong. In fact, vodka is the easiest drink to use in jello shots.
Even if you want to make jello shots come out easier. There are a few tricks that will make it easy to use whatever drink you want. The proof of the drink will determine how much cold water you use in the recipe. For example, 30-50 proof of the drink will require 13 ounces of the drink and 3 ounces of cold water.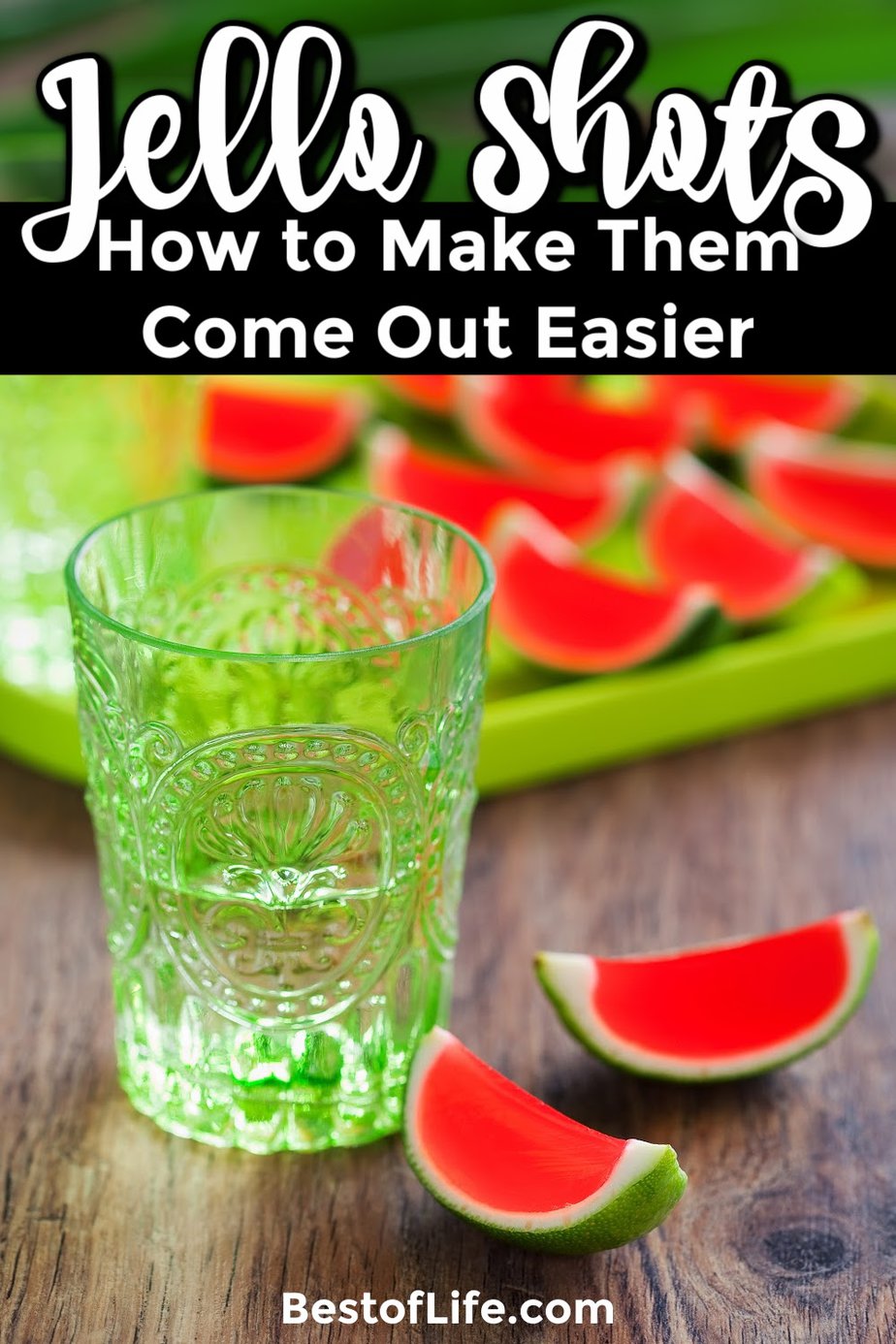 80-100 proof requires 10 ounces of the drink and 6 ounces of cold water, and even crazier is 150-200 proof requires 6 ounces of the drink and 10 ounces of cold water. You won't likely use any other ratio besides the first one but it's good to know.
More Shots
Gin Jello Shots | Fun and Easy Jello Shot Recipes | You don't have to stick with vodka for your jello shots, you can use gin instead.
Tequila Jello Shot Recipes to Liven up a Party | Tequila is always an excellent choice, especially if you want liven things up more than usual.
How to Make Cranberry Jello Shots | Cranberry jello shots will take your holiday parties to the next level as well.
How Long Does it Take Jello Shots to Set? | But you need to make sure you set aside enough time for the jello to set.
Jello Shots with Rum Recipes for Every Party | Wait, rum jello shots? Absolutely!