15 Quinoa Breakfast Bowl Recipes To Start Your Day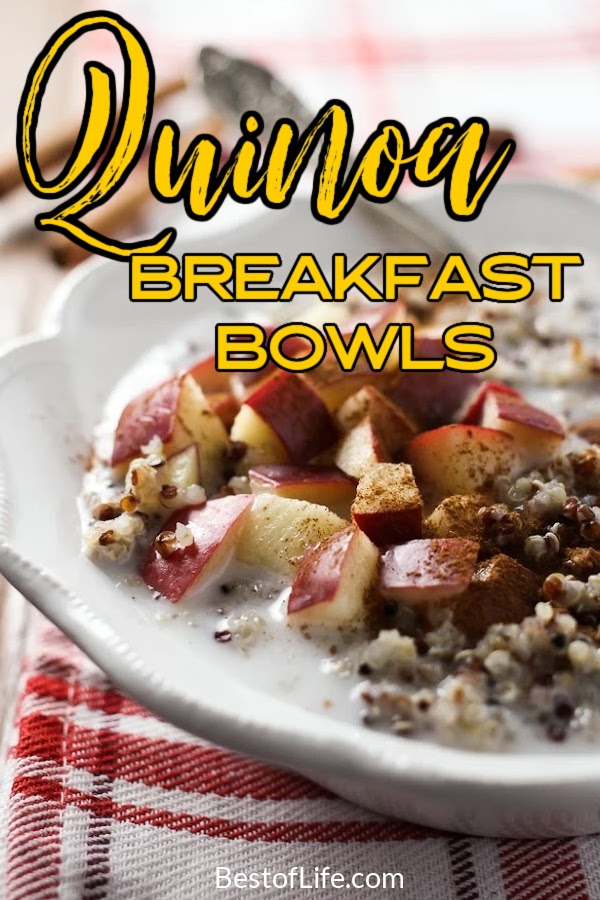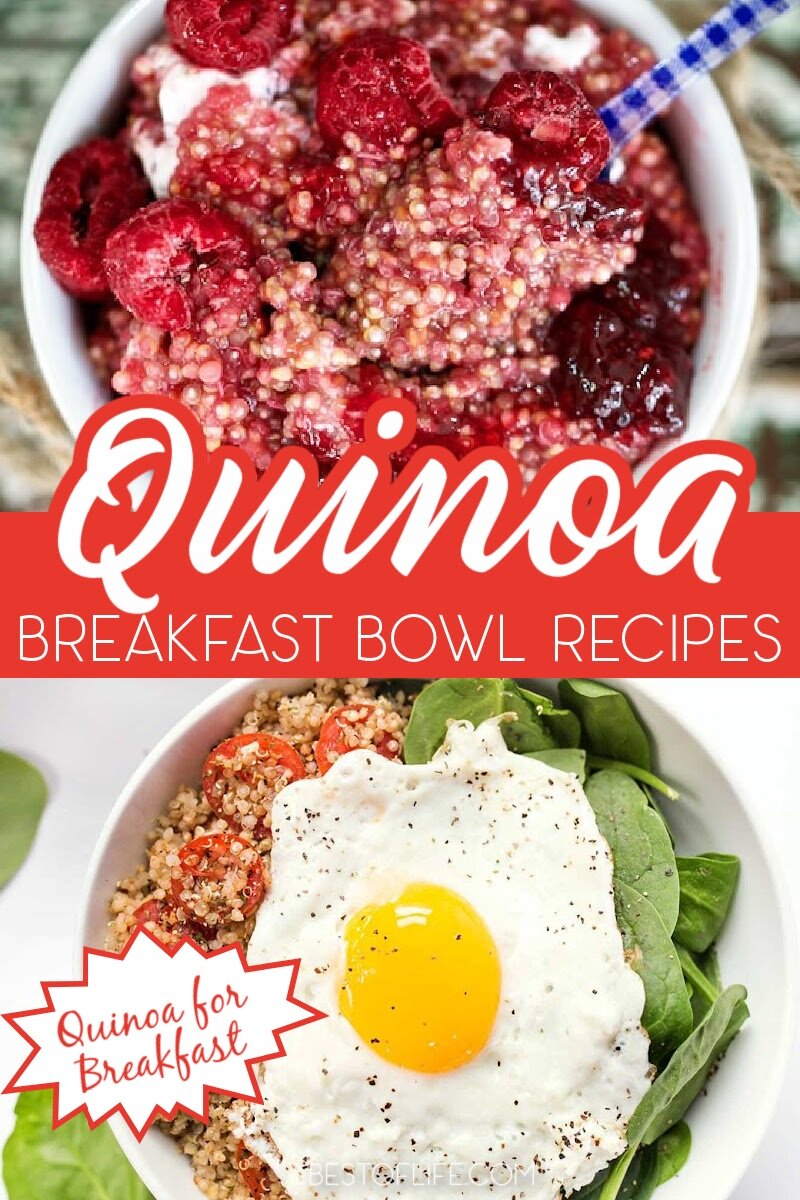 Quinoa
is more than a fad food. Breakfast is more than just another meal. You wake up in the morning needing energy and nutrition to fuel your morning. A Quinoa Breakfast
Bowl
can give you everything you need and snap you out of the boring breakfast routine.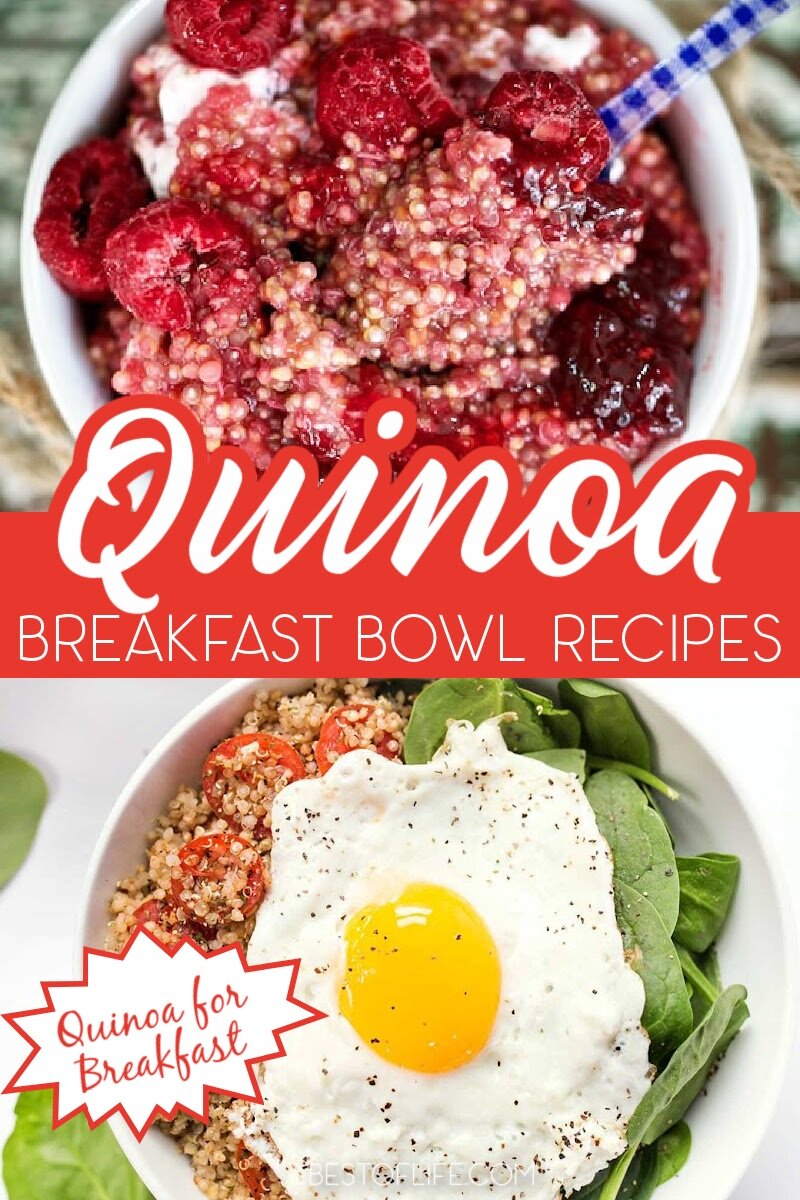 Quinoa is gluten-free, low in fat and contains all nine essential amino acids to make it a reliable source of complete protein. It also provides your body with antioxidants, minerals, and fiber! From fruity, to dessert-like and even savory, here's a list of our favorite 15 quinoa breakfast bowl recipes to start your day off right.
Adding quinoa to your healthy breakfast is a wonderful way to add protein to keep you full throughout the morning. I have a tough time with morning protein because of my dairy and egg allergies. Quinoa is nutritionally sound and great for those who want to lose weight, have food allergies, or just simply want a nutritious and versatile way to start their day.
The first step is to get all of the right recipes in order so you can ease into a healthy diet plan. What better place to start with those recipes than with breakfast? The transition won't easy, but it does get easier with every passing day. You will soon be a pro healthy eater.
5 Ingredient Quinoa Superfood Breakfast Bowl | Two Raspberries
Raspberry Lovers Quinoa Breakfast Bowl | Marla Meridith
Carrot Cake Quinoa Bowl | Destination Delish
Apple Cinnamon Quinoa Breakfast Bowl | Maria Ushakova
Microwave Cinnamon Maple Breakfast Quinoa | Lauren's Latest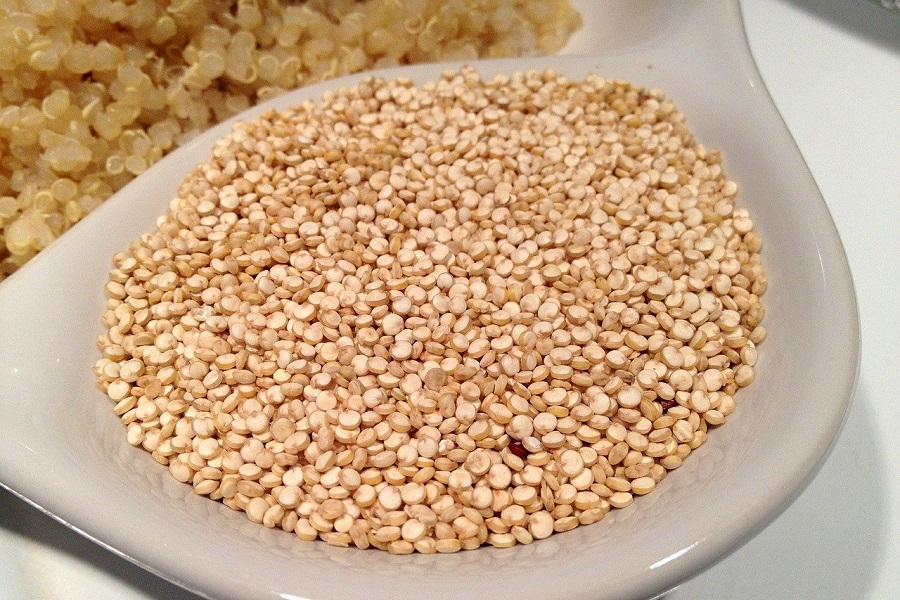 Cooking Quinoa
Quinoa is a new ingredient for a lot of people which means cooking methods aren't common knowledge. Luckily, quinoa is very easy if you think about it as a rice or oat substitute. In fact, that's exactly what it is used for in most cases.
The recipe to cook quinoa is simple, two parts water to one part quinoa. However, there is one trick, you will need to let it rest once the water has been absorbed. Letting it rest allows the quinoa to steam in a covered pot and pop open. That is what you want.
You can then either chill the quinoa to eat cold or keep it warm for the breakfast recipe you have in mind.
Decadent Chocolate Quinoa Breakfast | The Awesome Green
Dark Chocolate Quinoa Breakfast Bowl | Minimalist Baker
Chocolate Quinoa Breakfast Bowl with Coconut and Blueberries | Savory Tooth
Breakfast Quinoa w/ Chai-Spiced Almond Milk + Cinnamon | Well and Full
Pumpkin Pie Quinoa | Worth Cooking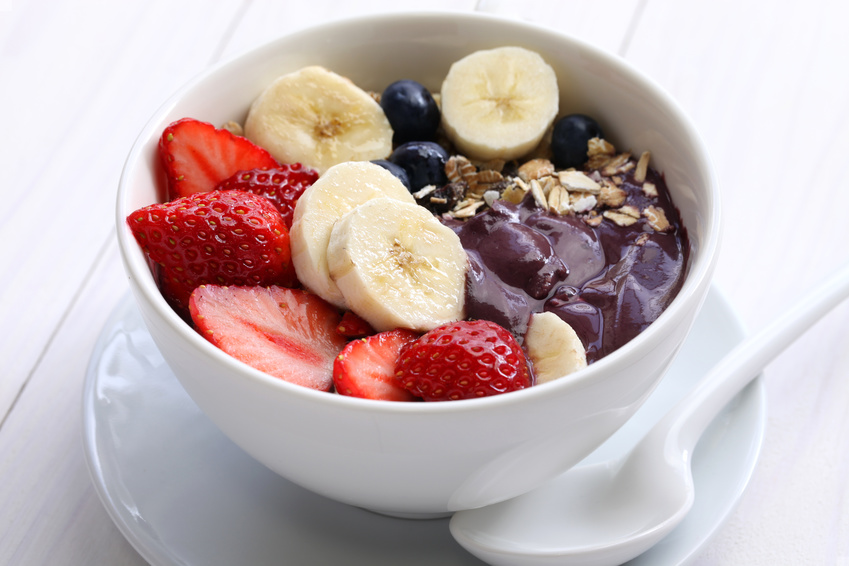 Eating Healthy
Starting your day on a healthy foot is the perfect way to ensure you stay healthy throughout the day. Consider it a boost to your confidence in how healthy eating can be enjoyable and easy. There is an adjustment period during which everything feels impossible.
Luckily, that time doesn't last long and finding a bunch of recipes to help you stay on track can really help. The goal is to make it part of your routine. You will eventually find yourself in the grocery store finding all of the right things and reading labels more often.
Turkish Egg and Quinoa Breakfast Bowl | Half Baked Harvest
Savory Pesto Quinoa Breakfast Bowl | Simply Quinoa
5 Minute Savory Breakfast Quinoa | Simply Quinoa
Greek Quinoa Breakfast Bowl | Organize Yourself Skinny
Spinach Mushroom Quinoa Breakfast Bowl | Cooking LSL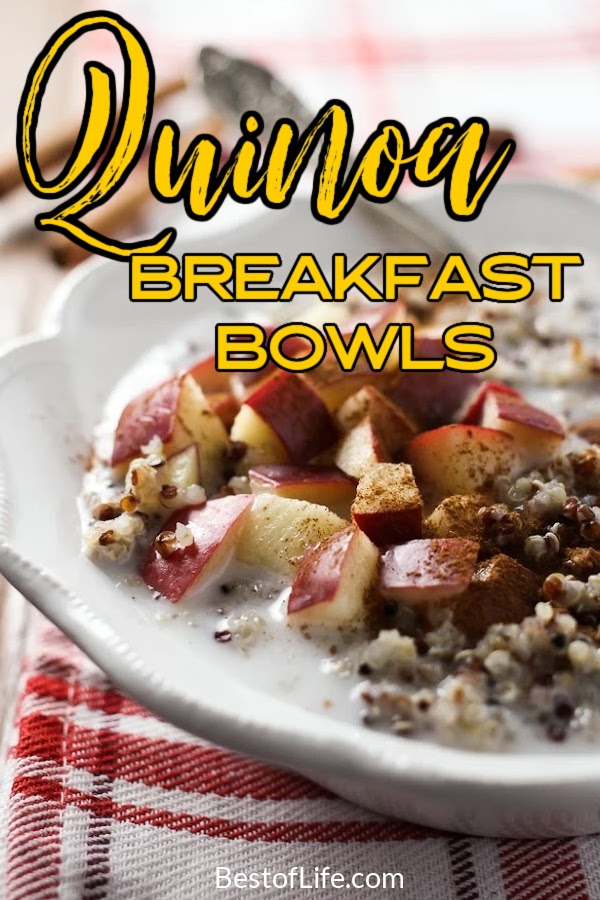 More Healthy Breakfast Recipes
Best Overnight Oats in Jars Recipes | Making your oats overnight is a fantastic way to save time in the morning when you need it the most.
Easy Whole30 Breakfast Recipes | One of the easiest ways to ensure you eat a healthy diet is to simply follow a diet plan. Dieting doesn't have to be about weight loss, it can simply be about nutrition.
Timed Nutrition Breakfast Recipes | 80 Day Obsession | Whole30 is a simple diet plan, but 80 Day obsession can ensure that you are on the right track and at the right pace by the end of it.
Low Carb Breakfast Recipes for a Keto Diet | Low carb eating is also healthy, so long as you pick the right foods. Of course, the goal with a low carb diet is to eat high fat which could be counterintuitive to your goals.
Dairy Free Breakfast Recipes | Dairy free eating can be another way you change your nutrition plan. These recipes are all amazingly simple and delicious as well.