Best Wine Glass Toppers | Laser Engraved | Custom Designs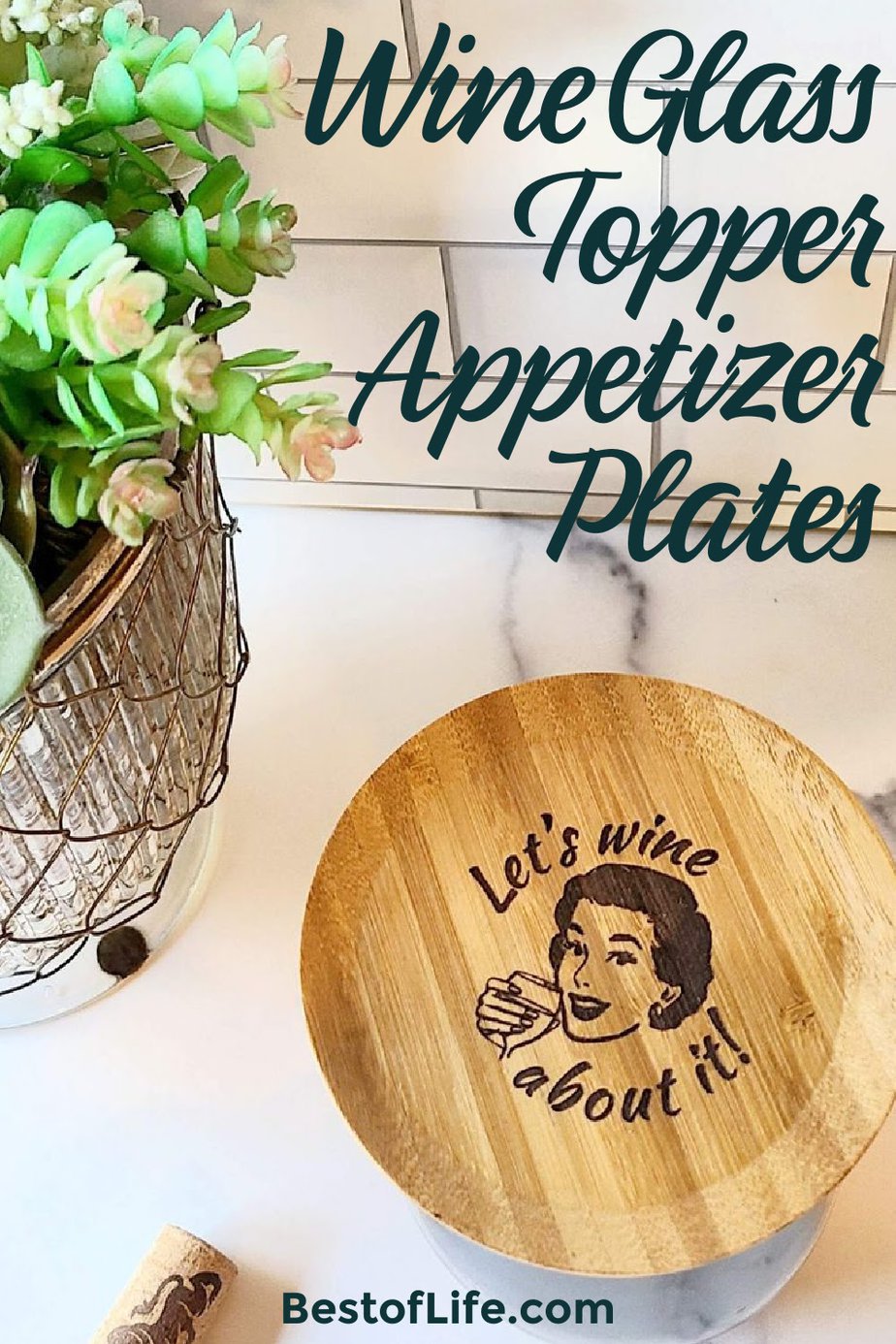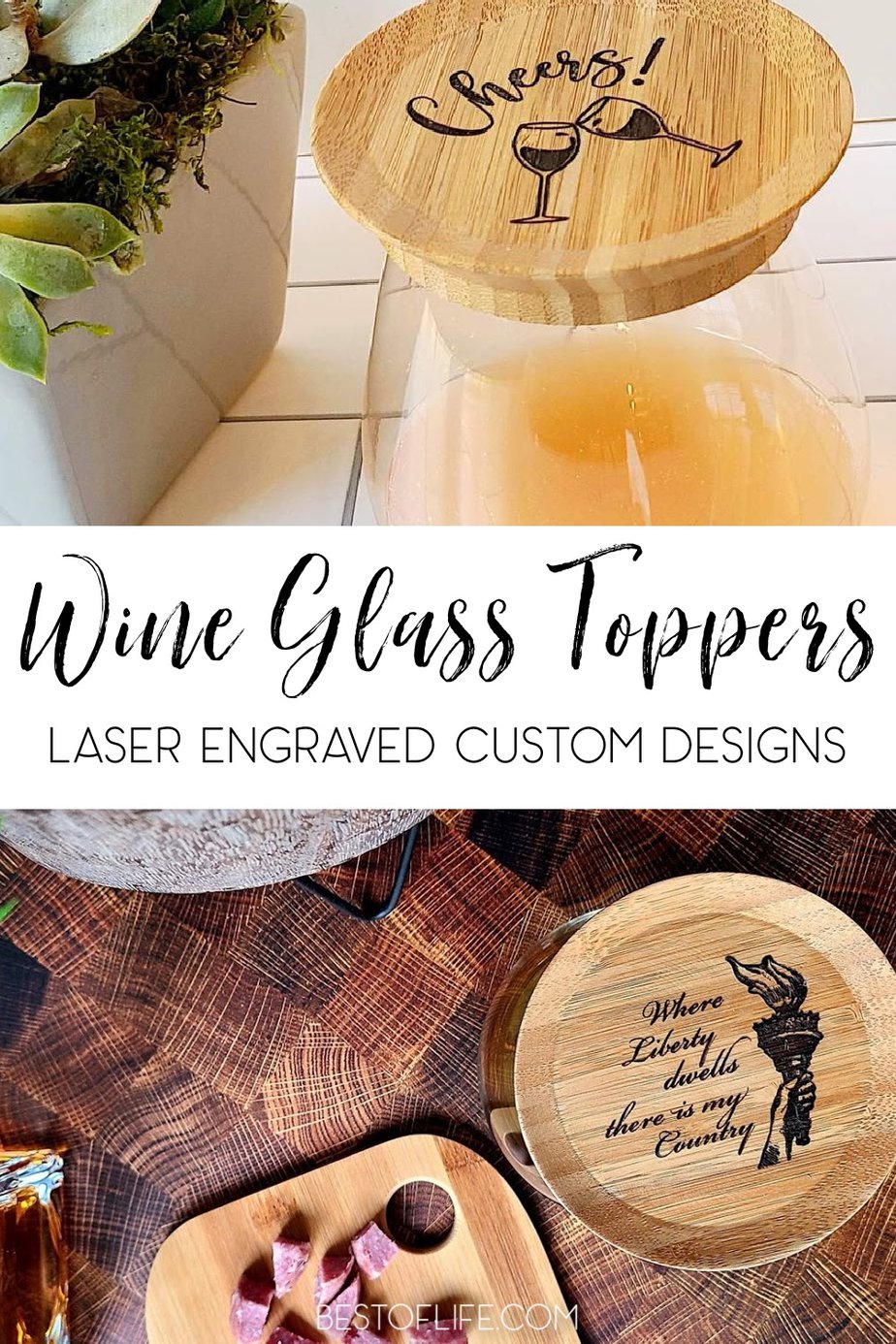 What pairs well with wine? You can pair a glass of wine with just about anything. Sparkling wine goes well with seafood, a medium red with white meat, a bold red with red meat, and white wine with more acidic foods like pastas or veggies. Pretty basic stuff, the wine should more acidic than the food, sweeter, and a similar intensity to the food you pair it with. But you can easily cut it down to something more basic, something easier like finger foods, cheeses, sliced deli meats, and more. That is when you reach for the best wine glass toppers around. The glass
toppers
are not only the perfect size for wine glasses and finger foods but add a touch of yourself to them.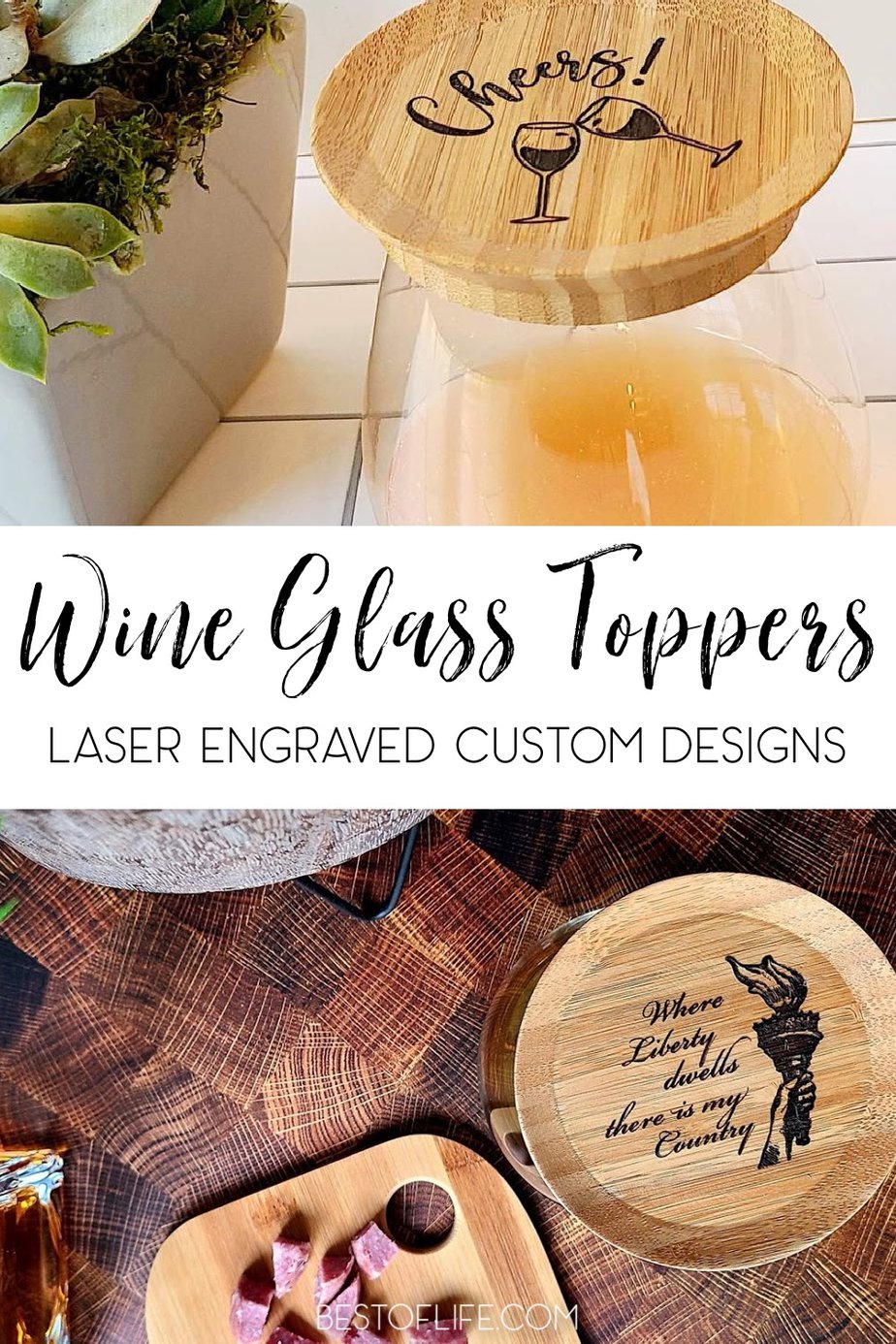 There is nothing better than enjoying a nice glass of wine with some cheese and meats that are perfectly sliced. The right combinations of food and wine can make for an amazing experience.
One of the classic pairings is Rosé with Havarti cheese is a classic for a reason. But there is more to serving up wine with finger bites.
The best wine glass toppers can really enhance the entire experience of pairing wines with foods.
Wine Glass Toppers
Now the question might be, what is a wine glass topper? Simply put, a wine glass topper is a mini plate designed to hold the finger bites that often get paired with wine.
The difference is these little plates also fit perfectly on top of standard-sized wine glasses. But a plain little plate is boring, even if it is unique already.
You can make your wine glass toppers even more unique with beautiful laser engravings on each topper. These plates are made specifically to fit on top of a wine glass. The toppers are made from bamboo and fits most standard wine glasses.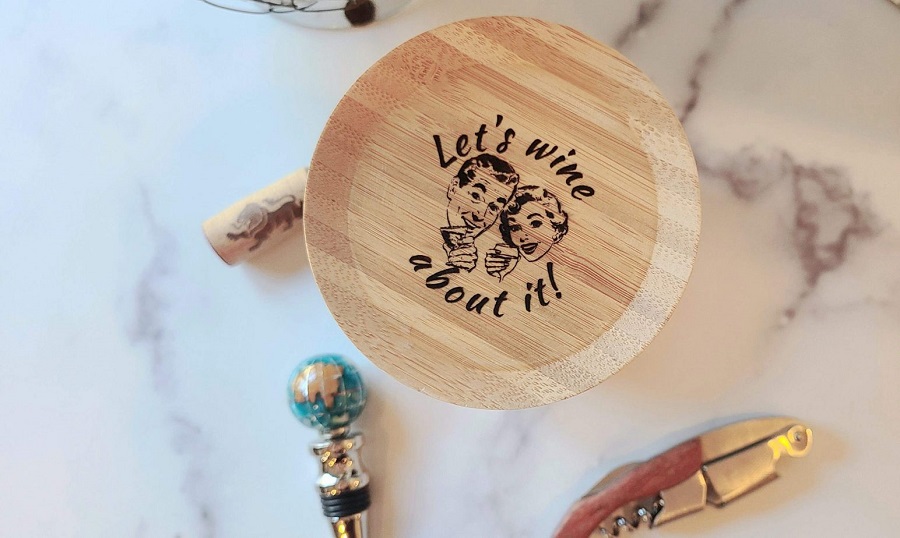 Protecting Wine
Wine has a very distinct smell. We associate the smell of wines with wine and that's that. But there are these things called fruit flies who don't smell wine. Instead, fruit flies smell fruit.
They are attracted to the wine and have no problem sacrificing themselves to get a taste of that amazing fruit they are smelling. Therefore, drinking wine outdoors can be difficult.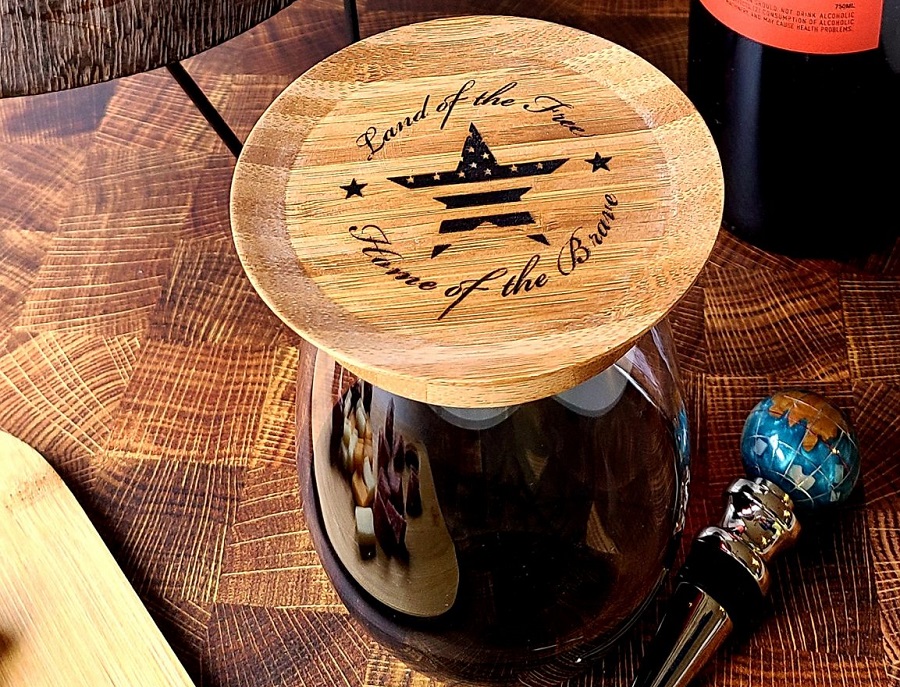 Of course, you could just cover your wine glass and remove the cover as you sip. The goal of wine glass toppers is not only to hold food but to protect your wine.
The best part is the bamboo still allows the wine to breath even when the topper is on the wine glass.
Personalizing Wine Toppers
Wine glass toppers all work in an equivalent way. They have bottoms that fit standard wine glasses, you can use them for small bites, and they protect your wine if you're drinking outside.
But not all toppers are created equal. Some toppers won't let your wine breathe while in place, and the only amount of customization you can do is pick a color.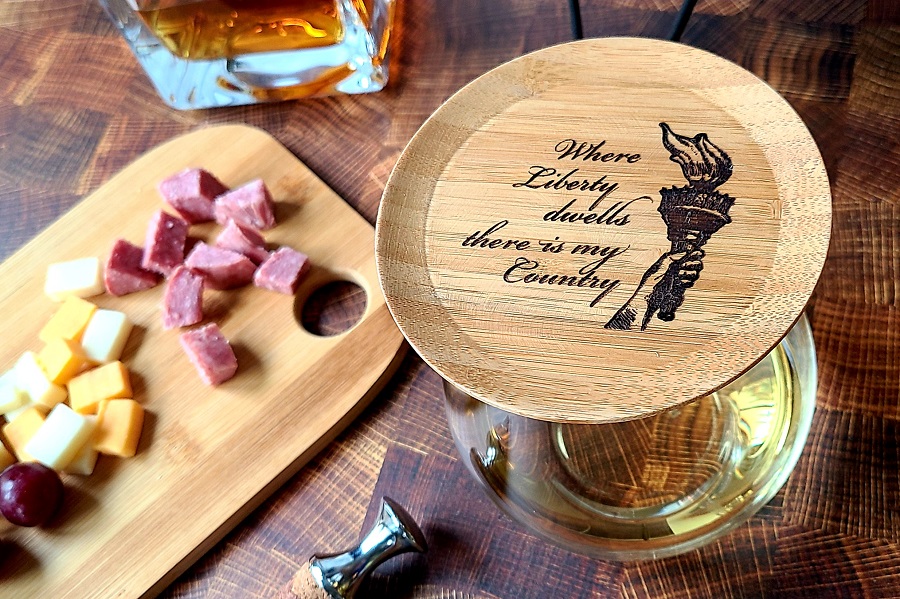 The best wine glass toppers allow you to customize the wine glass toppers even further. The Best of Life has wine glass toppers that are made of bamboo and can be laser engraved.
You can choose from the designs available to fit your party, personality, or even theme of the event. That extra bit of customization makes the glass toppers, the best wine glass toppers.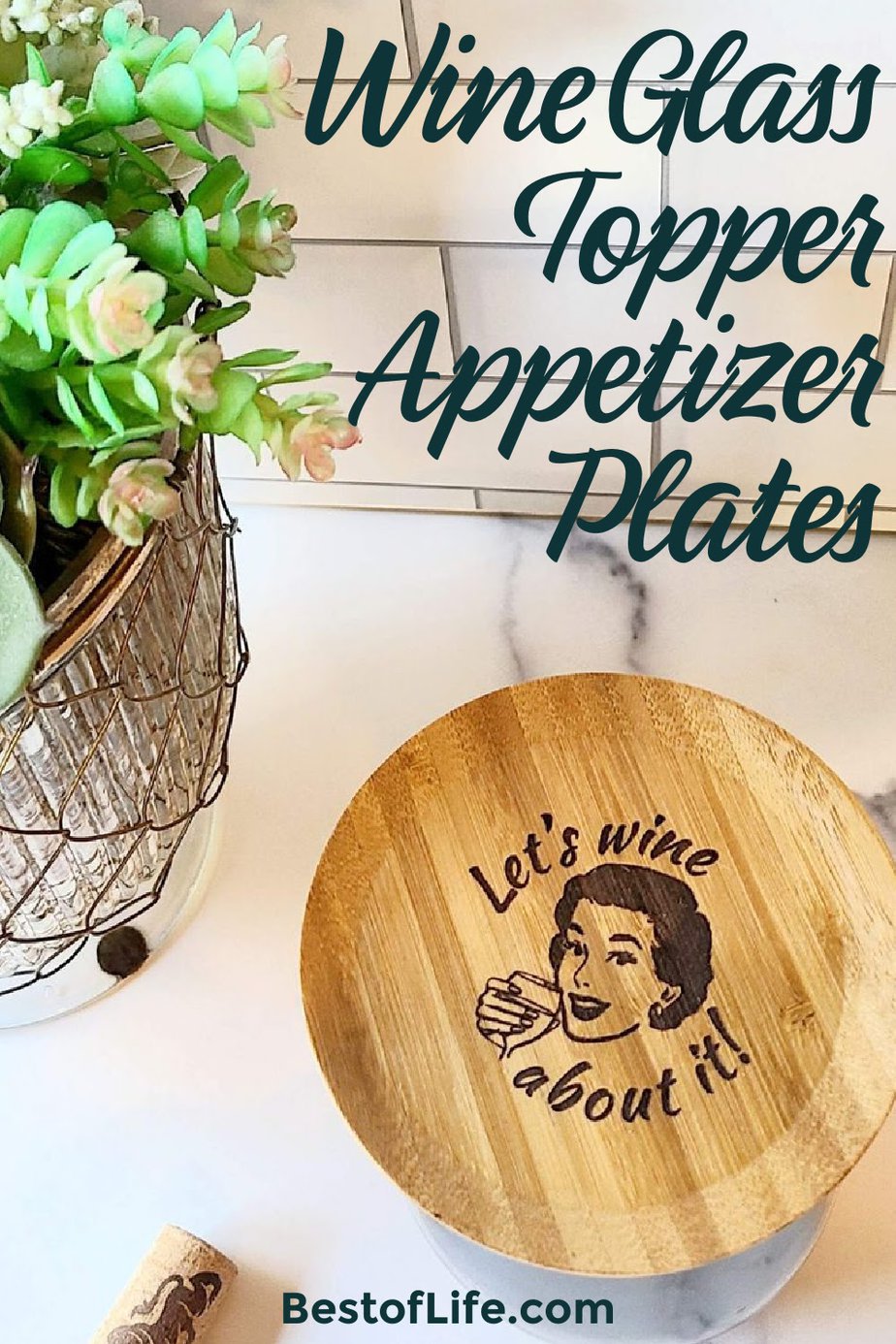 More Wine
How Long Wine Lasts After Opening
Best White Wines Under 10 Dollars for Every Palate
Wine Etiquette Tips and Ideas to Enjoy Each Glass
10 Best Red Wines Under $30 | Mid Priced Red Wines
Wine Temperature Guide for Red and White Wines