Flirty Quotes to Send Him in a Text Message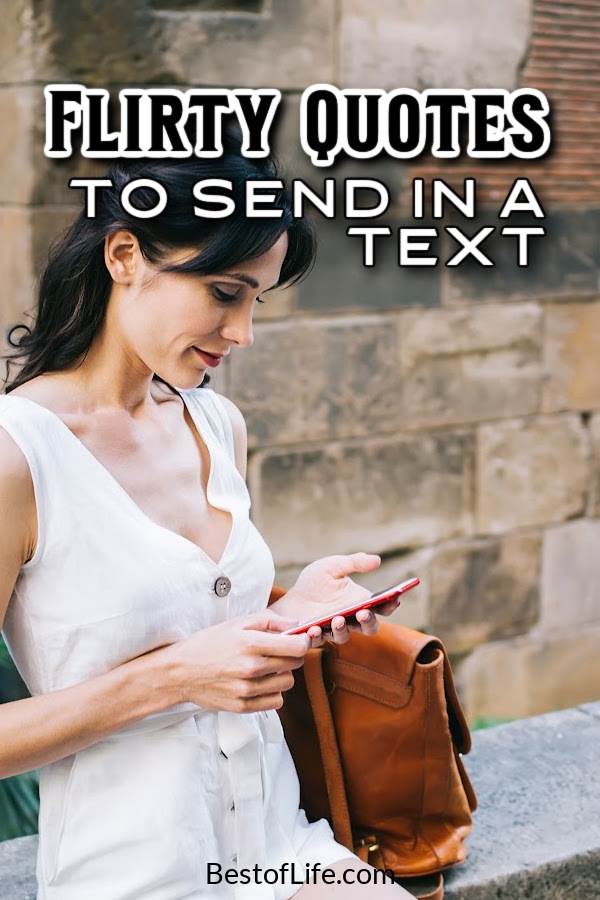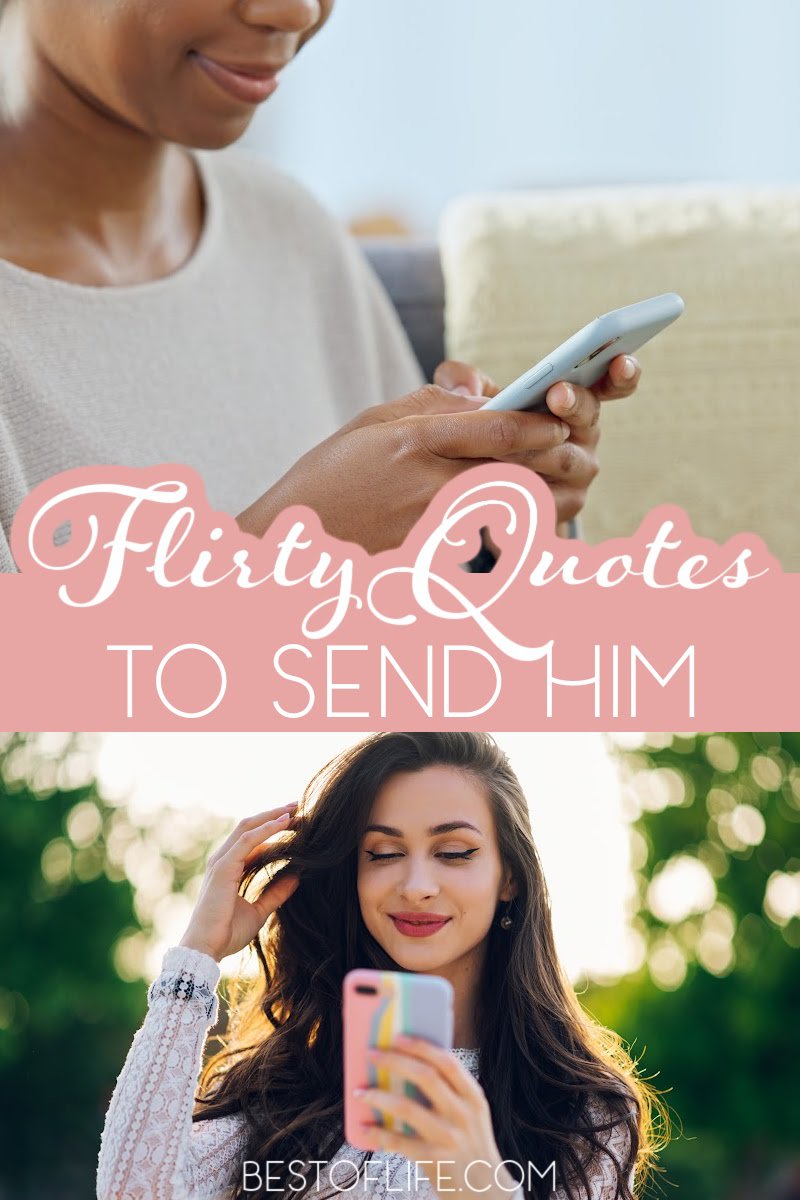 There are quotes for just about everything. Do you want to help a friend through a loss? Use a quote. Are you having a tough time staying motivated at the gym? Use quotes. There are even quotes to say before you take a shot, called a toast. But there are flirty quotes that come in handy more often than others.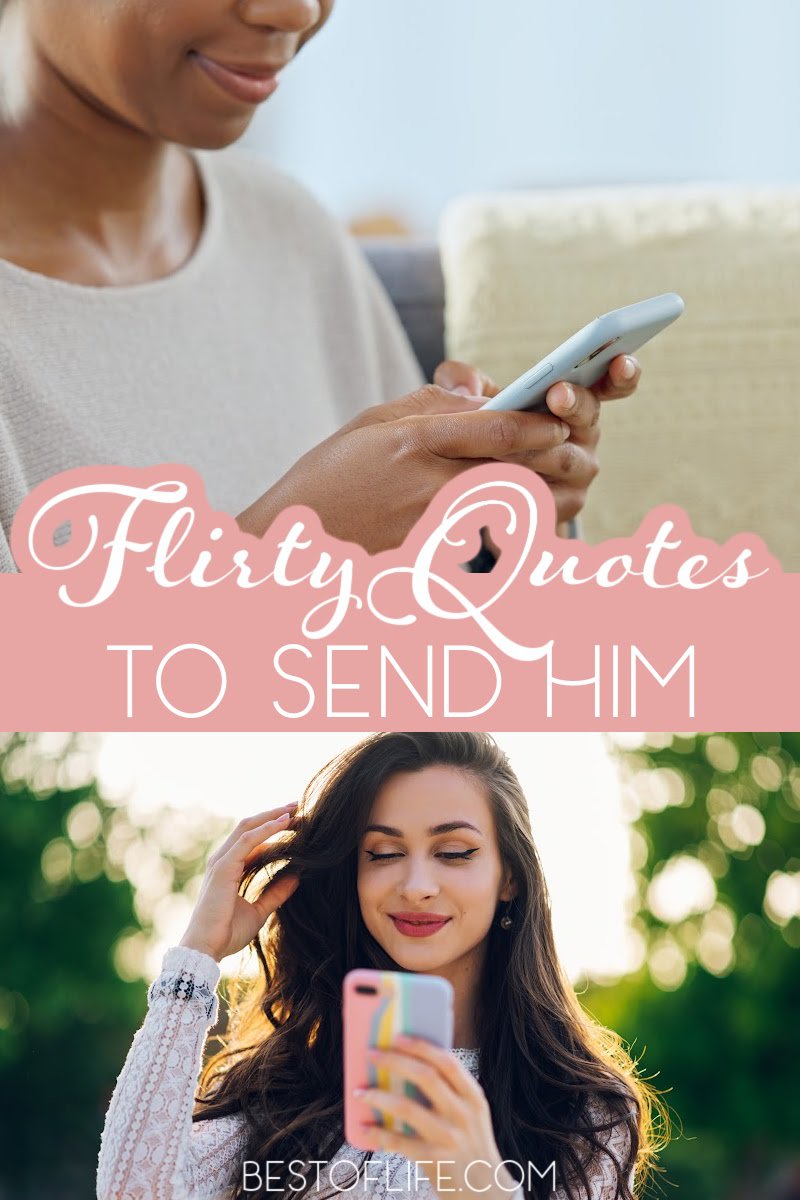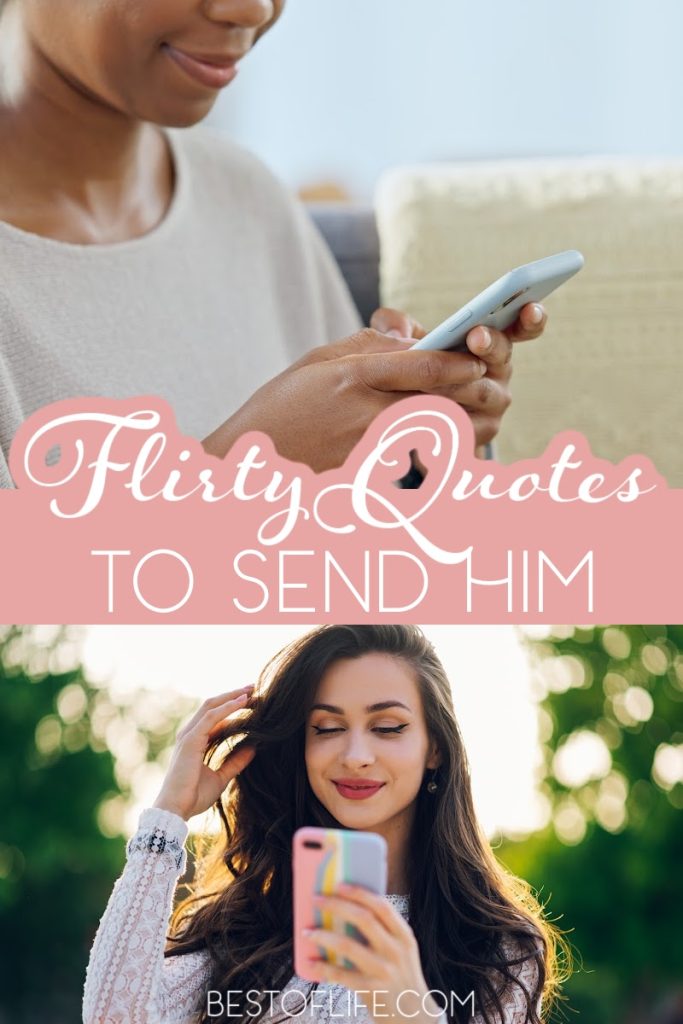 Wanna show your man some extra love? Try one of these flirty quotes to send him in a text message to spice things up. Quotes about love or flirty quotes. These quotes help put your emotions into words when it seems too tough to do so on your own. But more importantly, what is more fun than flirting with the person you love?
There is a time and a place for everything. That means, there is a time and a place to get a little naughty with the person you love. Not too naughty, just the right amount of naughty. Most of us call it flirting. There are many ways you can flirt with someone. You could lock eyes and smile or laugh at jokes that aren't funny at all.
You could even use flirty quotes to send a little flirt through text message. In fact, most people flirt through text messages these days. It doesn't have to be an actual text; it could be a DM situation or an Instagram comment. But the important thing is that you find the right words to express how you're feeling.
You can have such a great time as long as you are flirting with someone who is reciprocating those feelings. Other than that, the rules are only that you have fun and find the words that make you and the one you love to feel loved.
Flirty Quotes
"I'm wearing the smile you gave me."
There is nothing better than hearing that your partner is happy in your relationship. The only thing that compares is knowing that the smile you wear was given to you by your partner. Let them know this to kick off a flirt session with the person who you want to flirt with most.
"Been thinking about you…and it hasn't all been PG."
We all do it, there is no denying it. We think about our partners in, well, NC-17 ratings. In fact, rated x might be more accurate. But there is nothing better than knowing the person you think about sexually, is thinking about you sexually as well.
"Every love story is beautiful, but ours is my favorite."
Love is a beautiful thing and while a lot of people seem to think their love story is the only one, it's not. However, that doesn't mean your love story can't be your favorite. In fact, who wouldn't love their own love story? After all, they made it happen.
"If nothing lasts forever, I was wondering if you would be my nothing?"
We all hope that the love we have stays strong. We want to know that we have a future with the person we care about. The easiest way to know is to simply ask. You can ask your partner if they will be your nothing since that is the only thing, we know for sure lasts forever.
"You stole my heart, please keep it."
Flirty quotes are filled with doses of love, pieces of your heart. We aim to give our hearts completely to another person. Most often, we claim that they stole it, but we all know it was given willingly. Now, all they need to do is hold onto it, and keep it safe.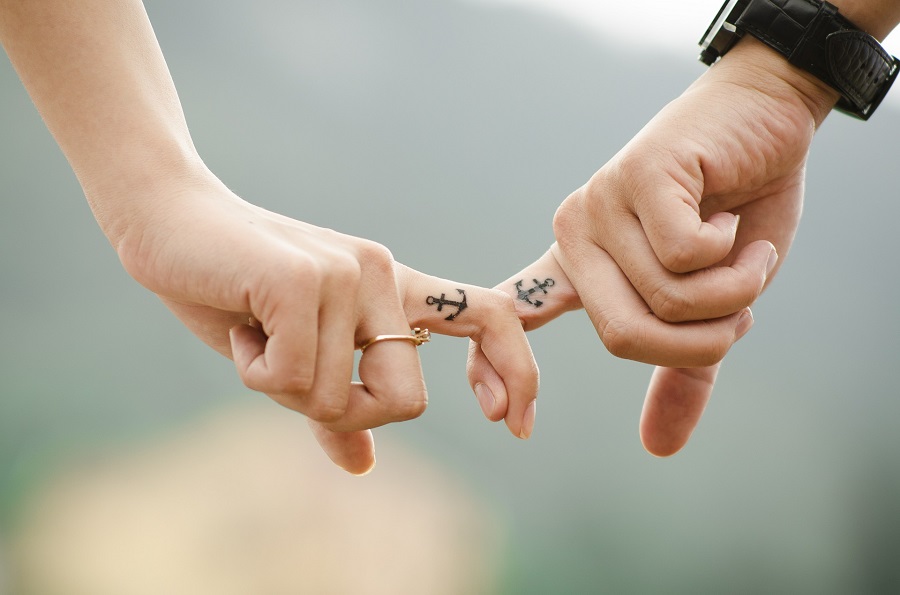 There are so many different ways to be flirty. You can flirt in person, over the phone, or through text message. The important thing is that you are true with your feelings, and you let him know how you feel. Love can't be returned if it isn't given. Share your love with the man who means most to you.
"I want to be your favorite hello and your hardest goodbye."
Love is something to be cherished and searched for until it is found. That usually leads to us looking forward to spending time with the person we love. Unfortunately, that also means we have to say goodbye at some point. We can rest assured that the hard goodbyes are shared between us and the person we love.
"I tried to send you something sexy, but the mailman told me to get out of the mailbox."
Flirty quotes don't always have to be clean and serious; it can be dirty and funny as well. Instead, you can make things a little naughty to kick things off. Of course, the goal here is to get even dirtier but that requires a little help from the other.
"You're in my inappropriate thoughts."
Is it? Is it inappropriate? Absolutely not! Let's remind the person we love that we like to get a little dirty with them and our imagination is running wild. Just the thought of their hand in yours can get things stirring. Let your flirty quotes for texts prove that.
"Can I borrow a kiss? I promise I'll give it back."
We all like to know that the favor will be returned. The kiss will be given and received, the hug will be given and received, the love will be given and received. You can start with a kiss and work your way up from there. Of course, the direction is your choice.
"My best love was chocolate. Then you came around."
There is nothing wrong with loving chocolate. In fact, you could have two relationships. One relationship with your significant other and one with chocolate. But we both know that one must be a more powerful love. The question is, which is it?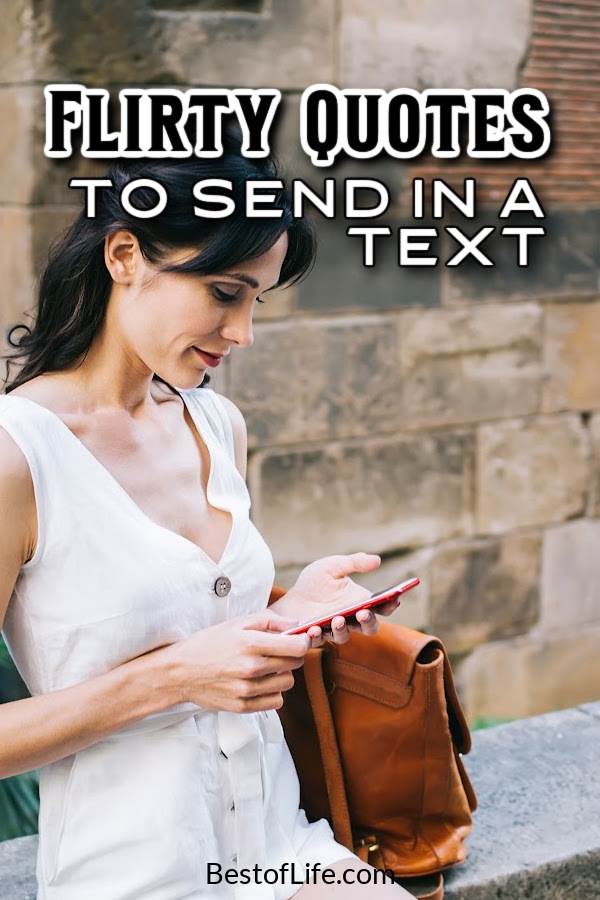 More Quotes That Could be Flirty Quotes
10 Positive Quotes to Live by for Couples | Positivity in a relationship is important. Communication is key to that positivity.
Short Quotes About Happiness To Brighten Your Day | A relationship is filled with happiness; we just need a reminder of what that happiness is all about.
Best Uplifting Quotes for Women and Men | But relationships are not all rainbows and butterflies, sometimes there are low points. But we should always remember that lows don't last forever.
Best Inspirational Quotes About Life | We can utilize inspiration to help your relationship climb up that hill and get out of that slump.
Inspirational Quotes for Parents to Be | Just be sure to be prepared for what may lie on the other side of that slump.