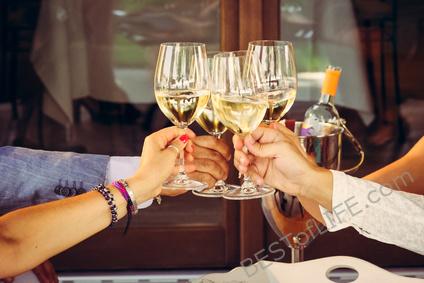 This site contains affiliate links. Please read our Policies for information.
San Diego has worked long and hard on becoming the craft beer capital of America. They have succeeded. However, not everyone is a craft beer connoisseur in San Diego. Some people prefer the taste of a good wine. That's why wine bars in San Diego are becoming prevalent. Not only are wine bars popping up in San Diego, but some of the best wine bars in San Diego can compete globally.
The best wine bars in San Diego are showing locals and tourists alike that San Diego is more than a craft beer mecca. Wine lovers rejoice in San Diego.
As a professional wine drinker, I sometimes relish the title of craft beer mecca that San Diego has culminated over the years. San Diego isn't my hometown but it is my playground, and while tourists from all over come for the beer, I stay for the wine. See, San Diego isn't just a craft beer paradise; it's also got a thriving wine community. The wine bars in San Diego help bring to life the subculture of wine drinkers. It's true that San Diego doesn't hold a candle next to the Napa Valley, but why would I drive all the way up to Napa when there are plenty of wine bars in San Diego?
Village Vino | 4095 Adams Ave, San Diego
When it comes to wine, the brand name isn't everything. Like I said, I consider myself a professional wine drinker and I prefer the mom and pop wineries over big name brands. Village Vino is a great place for those looking for something a little smaller in the brand but more prominent in taste.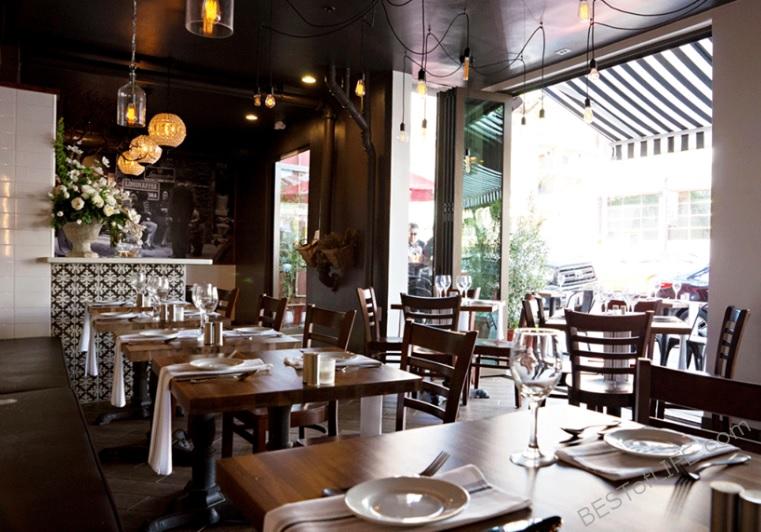 RoVino | 2034 Kettner Blvd., San Diego
RoVino is a newcomer to the wine scene in San Diego but not to the idea of great Italian food and wine. The owners have worked for years in the Italian grocery and foodservice industry in San Diego. Using that knowledge, they have given us one of the best new wine bars in San Diego.
Splash Wine Lounge | 3043 University Ave., San Diego
Want to try the best wine bar in San Diego? Head to Splash because they've been voted and ranked as the best wine bar in the area. The environment that comes with the wine at Splash is perfect for a first date or even date number 1,764.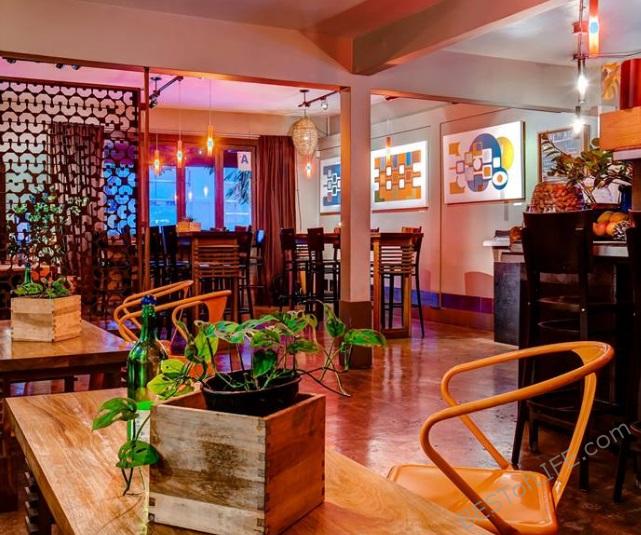 Wet Stone Wine Bar & Cafe | 1927 4th Ave., San Diego
The best way to experience a city is through the eyes and tastes of someone who has lived there their entire life. Christian Gomez is a local to San Diego and produces dishes that not only pair with great wines but with San Diego as a whole.
Turquoise Cellars | 5026 Cass St., San Diego
Turquoise is known in the area as the place to get a cup of coffee, but Turquoise Cellars is the place for a glass of wine. The cafe is aimed at locals who want a regular place to be any morning, afternoon or evening.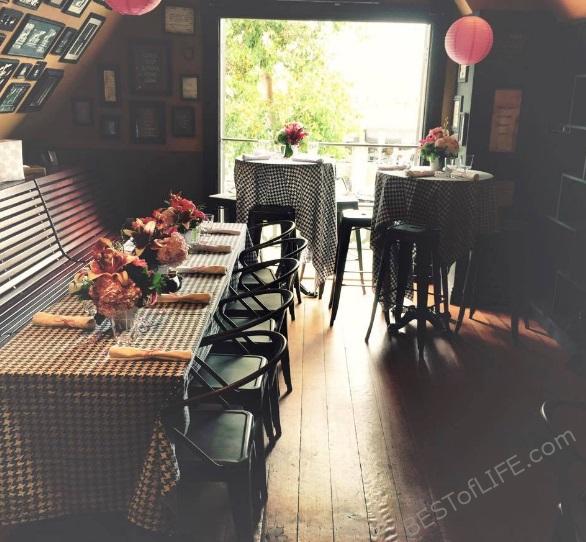 M Winehouse | 1918 India St., San Diego
Little Italy is full of great wine bars and food but for that quaint Italy feeling M Winehouse takes the bottle. I feel like I could've been much like Ruth Melero, the owner and creator of M Winehouse. Like Ruth, I am passionate about wine; I love to travel, and I love wine.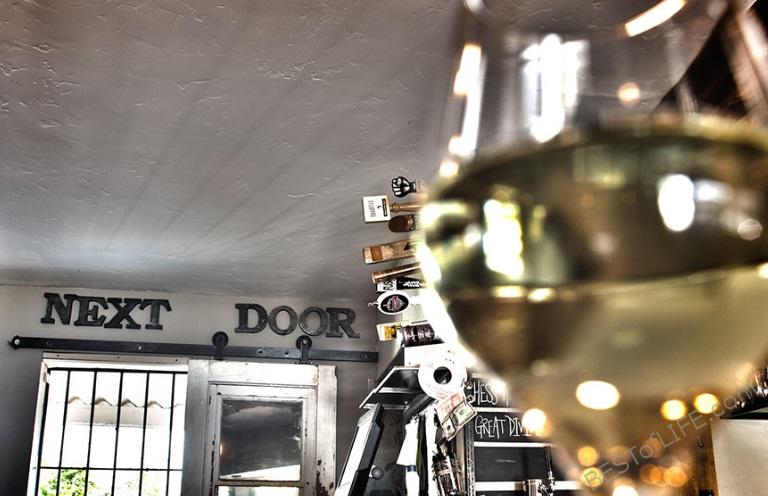 Next Door Craft Beer & Wine | 7235 El Cajon Blvd., San Diego
Yes, I sort of threw a fit about the craft beer title earlier, but this place is too awesome not to mention. Next Door Craft Beer & Wine is the place both my wife and I can go to keep both of us happy. I can order a craft beer to switch things up if I want and she can order some fine wine, and we pair them with delicious food.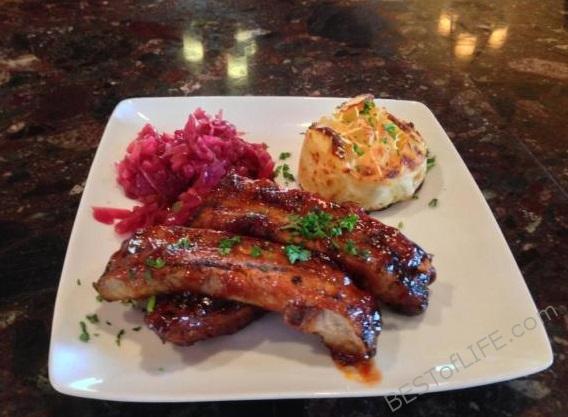 Romeo & Julieta Wine Cafe | 4715 Monroe Ave., San Diego
Going out for a glass of wine is always romantic in my mind. Romeo & Julieta Wine Cafe makes it even easier to have a romantic night out in San Diego. The wines vary so everyone can enjoy their favorite tastes.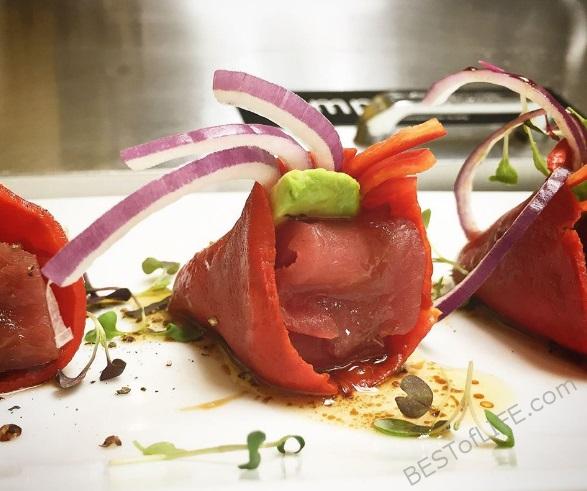 Cueva Bar | 2123 Adams Ave., San Diego
Dreams don't always come true, but when you walk into Cueva Bar, you're walking into a dream turned reality. The vision belonged to Oz, husband to Joanna and together they built a beautiful space for food, wine, and memories.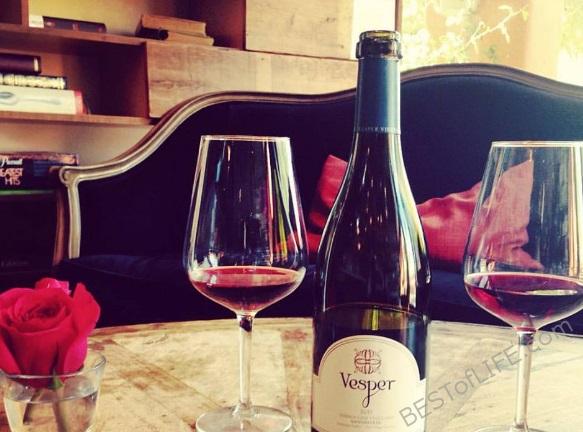 The Rose | 2219 30th St., San Diego
The Rose is not only a wine bar where you can order by the bottle. At The Rose, you can buy bottles of wine at retail and even rent out a sidebar for events.
Mission Hills Wine Cellar | 1624 W Lewis St., San Diego
Not every wine bar in San Diego is meant to be quiet and romantic. Mission Hills Wine Cellar is a bit on the smaller side but the customer service served up with the wine is amazing. It can get pretty crowded here though so come early!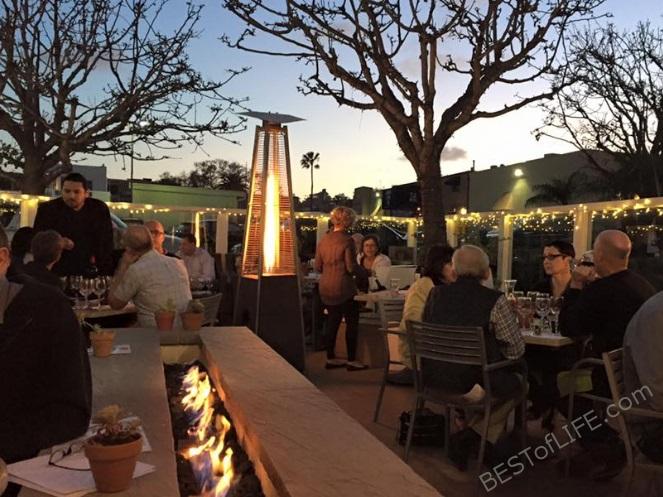 The Wine Pub | 2907 Shelter Island Dr., San Diego
Ready to hear something a bit weird but awesome at the same time? The Wine Pub is dog-friendly. Actually, it's more than just friendly. At this pub, you can order great wines, great food, and a doggie dish as well! I'm not just saying some dog treat from a bag; I'm talking full dog-only menu.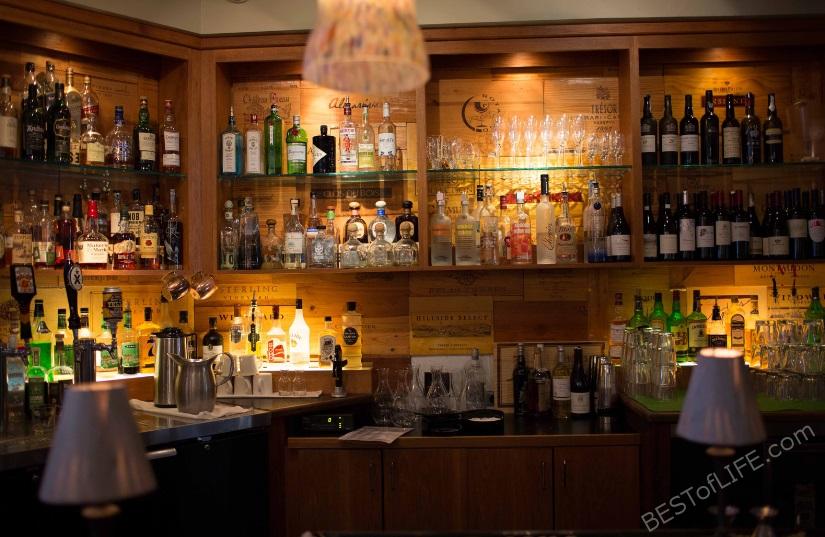 The 3rd Corner | 2265 Bacon St., San Diego
Dogs will not be welcomed at The 3rd Corner, and that is just fine. Here is your fine dining solutions for great wine and plates like Duck Confit in San Diego. The bistro is also another wine retailer in San Diego.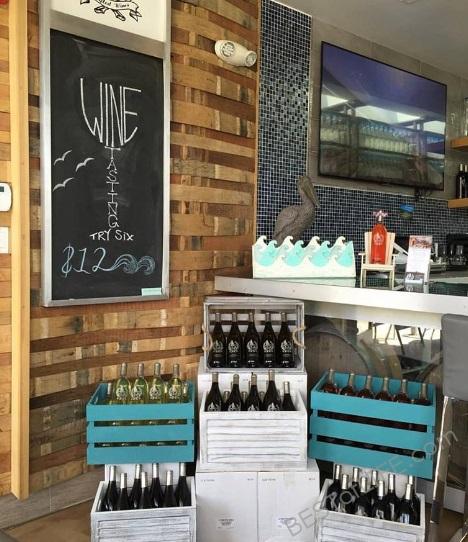 LJ Crafted Wines | 5621 La Jolla Blvd., San Diego
Finally, a wine bar that takes advantage of the craft beer scene in San Diego. LJ Crafted Wines also lives up to the name and wears the "crafted" title proudly. The wine is perfect, and the food is paired nicely.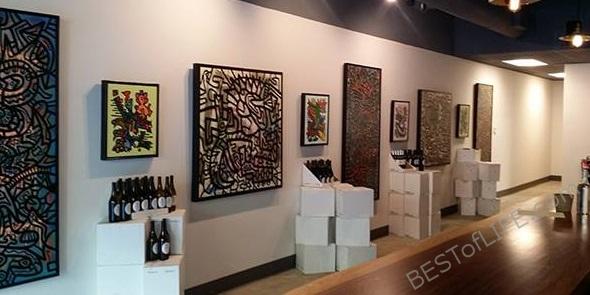 Forgotten Barrel Tasting Room | 11855 Sorrento Valley Rd., San Diego
Not everyone is a professional wine drinker like myself, but there is a way you can reach my level. Head over to the Forgotten Barrel in San Diego for not only some of the best wine from Napa, but a class or two. Some events teach you about wine as well as tastings for the perfect date night.
The Flight Path Wine Bar & Bistro | 1202 Kettner Blvd., San Diego
Small plates make for a great wine tasting experience, and The Flight Path knows how to pair things well. The wine is constantly rotating and adapting to the food that's in season. Every visit is a new and enjoyable experience.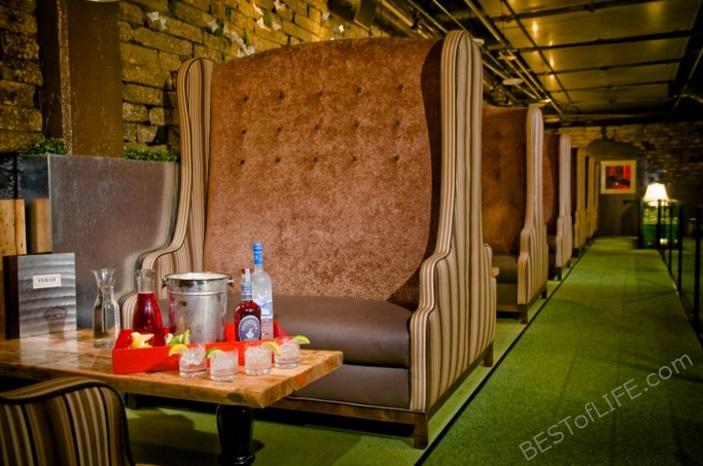 Vin de Syrah Wine Parlor | 901 5th Ave., San Diego
When you walk into Vin de Syrah, you will surely ask yourself "what am I getting myself into?" The answer is an awesome night filled with great wine, food, and service in an exciting venue.
Fifty-Seven Degrees | 1735 Hancock St., San Diego
If size matters to you than 57 Degrees has what you're looking for in size and tastes. There are 16,500SqFt of bar, retail, dining, and storage facility here. There is plenty of space for everyone to enjoy their glasses of wine and small plates in peace.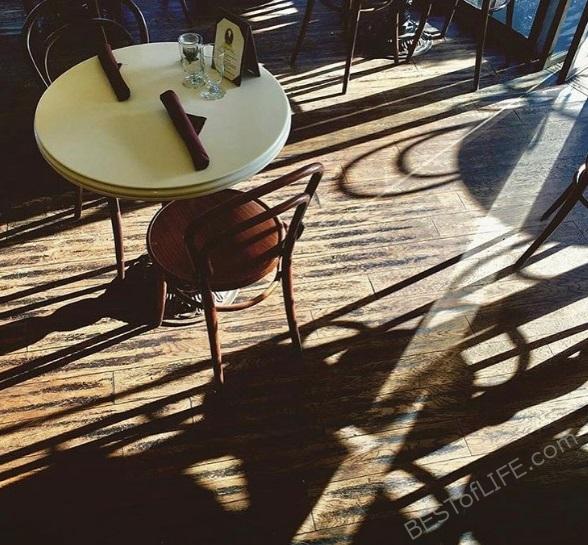 Cafe Chole | 721 9th Avenue, San Diego
Chole Cafe is another one of the best wine bars in San Diego where you want to be if a cozy spot is what you're looking for any night. The cafe offers classic bistro dishes but you can pair them with boutique wines, tea or coffee. 
Vinavanti Urban Winery | 1477 University Ave., San Diego
If you want to support the local growers in San Diego Vinavanti Urban Winery has your back. The wines are from local fruits, native yeast and there are no added sulfites. A perfectly balanced and natural glass of wine can be found at Vinavanti, just another one of the best wine bars in San Diego.
Save
Save