Ronald Reagan Quotes to Live By from his Presidential Library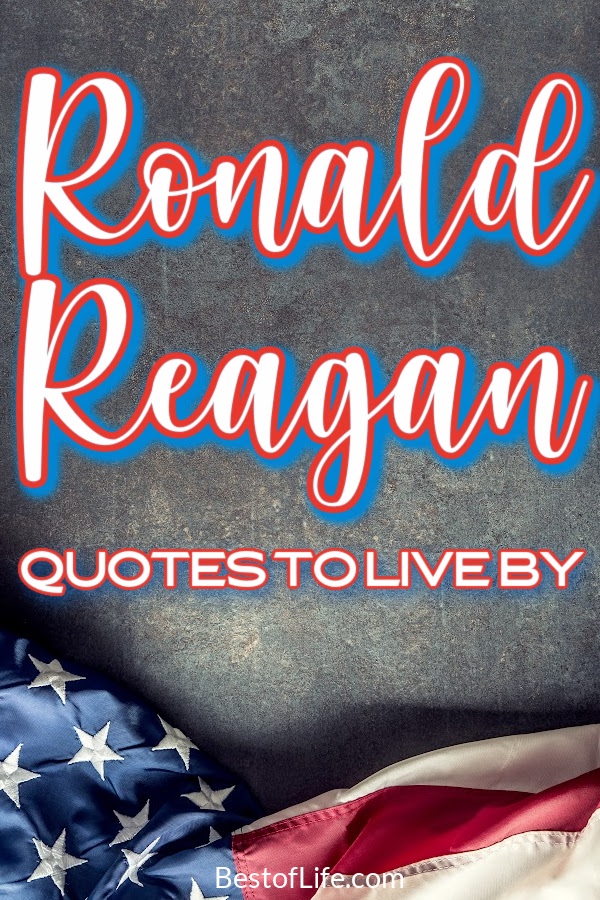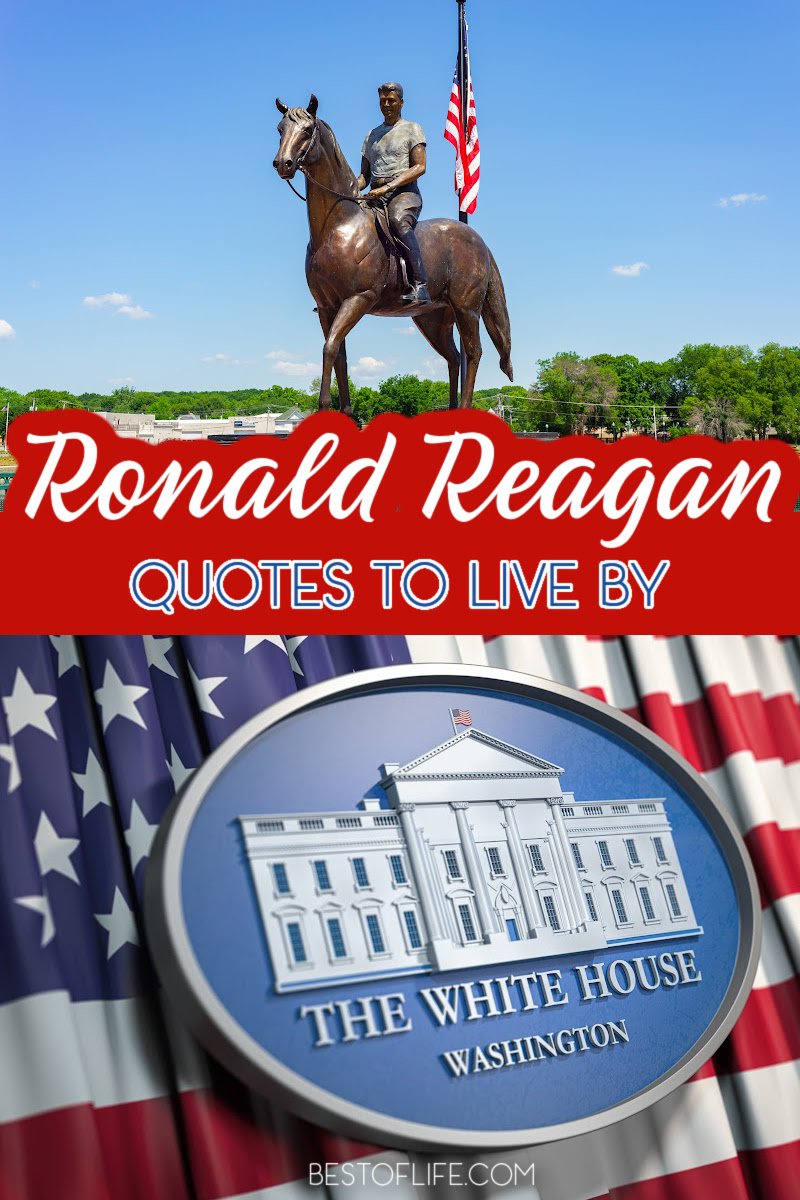 I have long admired President Reagan and was so happy to finally get a chance to visit his Presidential Library this month. I soaked up the Ronald Reagan quotes as we spent the day at the library. From the moment we arrived at the library, it was as if I was traveling back in time.
Ronald Reagan quotes can help us all remember that we are lucky to live in the amazing country of the United States of America. I've been known to print out these quote images, hang them on the wall in frames, tape them to my computer monitor, I've even used some of these pouches to make them great for lunchboxes and the refrigerator!
Ronald Reagan Quotes to Live By from his Presidential Library
"The whole idea of presidency is having somebody in the oval office who can try to get above the bickering and buttonholing in the cloakrooms and corridors and say, 'Look, enough of this. Let's just get something done for a change that will help the people."
There are so many great ways to keep these quotes visible. Adhesive magnets stick on in seconds and you can view your favorite quotes wherever and whenever you need it most! The visit to Ronald Reagan's Presidential Library is one I will treasure forever one that has fueled my desire to have our entire family visit the museum together when traveling to the Conejo Valley.
"America's best days are yet to come. Our proudest moments are yet to be. Our most glorious achievements are just ahead."
It embodied everything about Reagan's presidency and the struggles and triumphs our country faced during his time in office. Visiting Reagan's library with our children will allow us to teach them about a period of our country's history through hands on experiences.
"Are you better off than you were four years ago?"
Your tour of the Reagan Museum takes you through his life and time as president in chronological order giving visitors an in depth look at his personal and professional life. There are some very moving parts of this tour – some of which brought me to tears.
"The crisis we face is not the failure of the American spirit. It is a failure of our leaders to establish rational goals and give our people something to order their lives by."
The love between he and Nancy was a constant I deeply admire and strive for in life.
"There is no limit to what a man can do or where he can go if he doesn't mind who gets the credit."
This is one of my favorite quotes from my tour; it is such a simple, yet profound statement. As with many Ronald Reagan quotes, when you reflect on them in daily life, you realize how very true they are. The staff at the library does recommend allowing between 2-4 hours at a minimum for a visit.
"I became one of the first Americans to discover the horrors of Nazism…we began receiving secret films [that] engraved images on my mind that will be there forever."
More on the Tour
Tours take around two hours, but self-guided tours extend to an entire afternoon. There really is that much to do, read, absorb, and appreciate. The Ronald Reagan Presidential Library is located in the Conejo Valley at 40 Presidential Dr, Simi Valley, CA 93065.
"I'm reminded of my parents' teachings…everything works out for the best and individuals determine their destiny through ambition and hard work."
Tours and advanced tickets can be purchased by calling (805) 522-2977 or visiting The Reagan Foundation website.
More Quotes
Positive Quotes for the Day for Work | Sometimes we just need a bit of positivity in our days at work. Especially when those days aren't going how we want them to go.
Quotes About Direction and Purpose | Having a direction, a purpose is a great way to motivate you to stay healthy and live a happy life.
20 Best Muhammad Ali Quotes to Inspire Living | Muhammad Ali quotes are some of the most inspiring words out there.
Inspirational Quotes About Life | But there are more words of inspiration you can use to motivate yourself and inspire creativity.
Quotes About Change in Life | Change in life is the only constant we know, as in, things will change all of the time. Best to learn how to deal with them rather than try to hide from change.