10 Romantic Valentine's Day Quotes for Him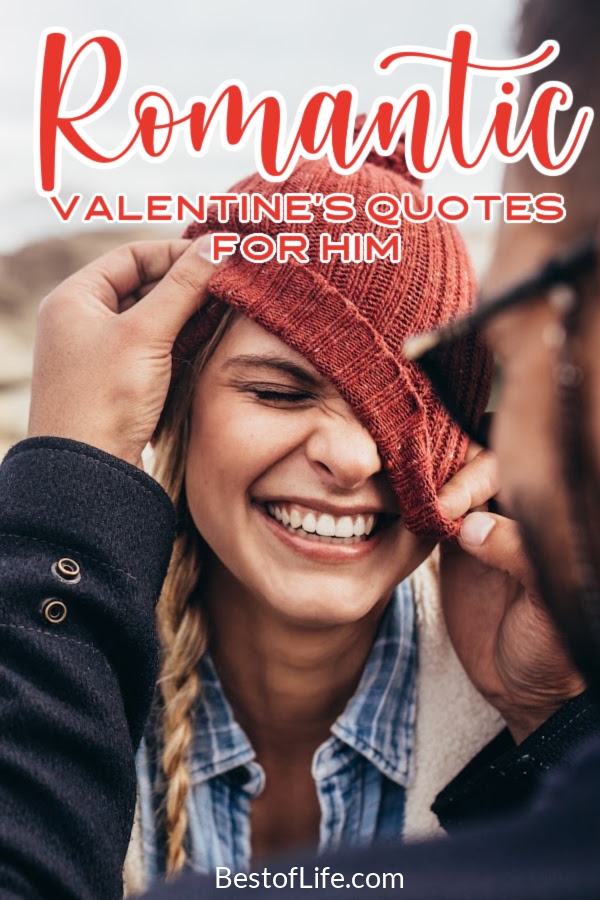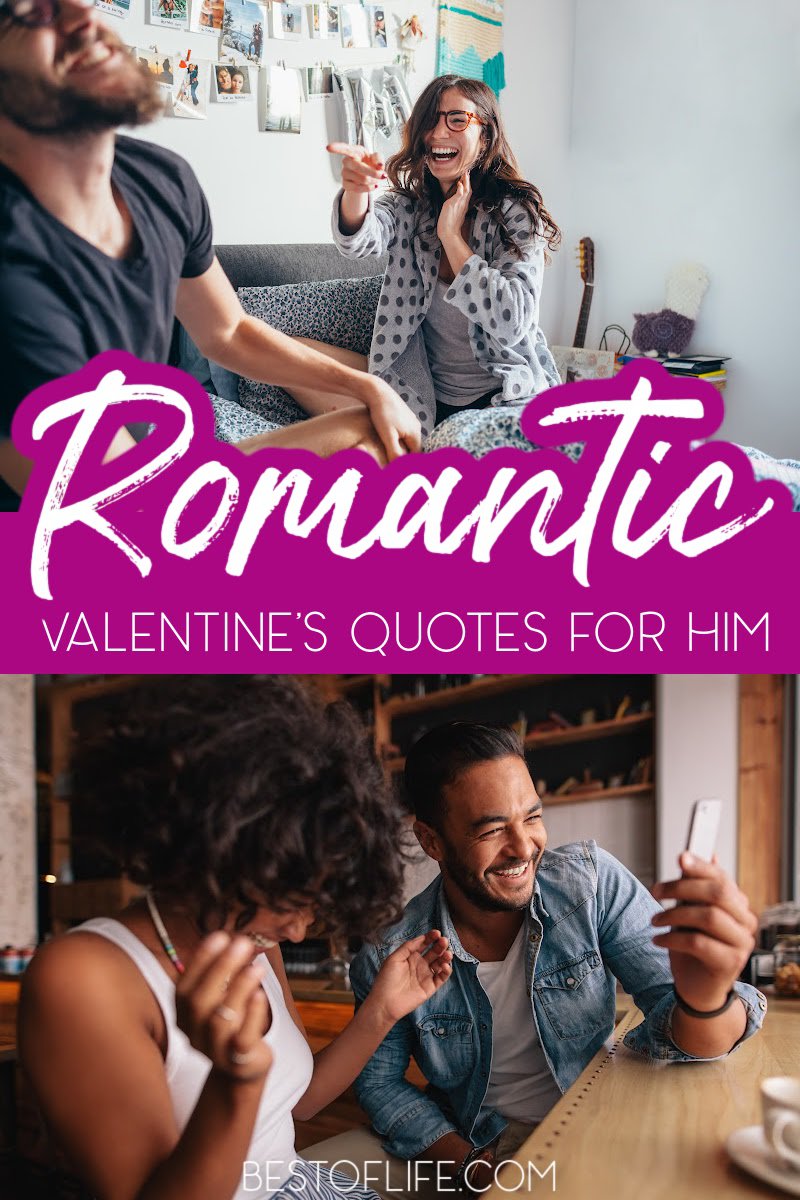 We all try to bring out our romantic side during Valentine's Day. We should be romantic with our significant other all year long and go above and beyond on February 14th. We could use some romantic Valentine's Day quotes for him to help.
Romance is in the air, but it could be hard to express it sometimes without the help of romantic Valentine's quotes for him. How do you like to be romantic? There are so many ways; that's why finding a compatible person is so important.
You want to be with someone who gets your jokes, understands your pain, and appreciates your love. However, you also need to be willing to adjust sometimes because no one is perfect. But perfection should be the goal on February 14th.
That is where romantic Valentine's Day quotes for him can lend a helping hand. You can use these quotes to help inspire your romantic side. Not because you have to or because that's what everyone else is doing. But because you care.
That's what Valentine's Day is all about. It is about celebrating your love for one another, not about celebrating him or her or them but your togetherness. After all, being able to be with someone for the majority of your time and not wanting to just drive off into the sunset is definitely cause for celebration.
Romantic Valentine's Day Quotes for Him
"You had me at 'hello.'" – Dorothy Boyd, Jerry Maguire
"I'm scared of walking out of this room and never feeling the rest of my whole life the way I feel when I'm with you." – Baby, Dirty Dancing
"In all the world, there is no heart for me like yours. In all the world, there is no love for you like mine." – Maya Angelou
"But you've slipped under my skin, invaded my blood and seized my heart." – Maria V. Snyder, Poison Study
"For it was not into my ear you whispered, but into my heart. It was not my lips you kissed, but my soul." – Judy Garland
"The real lover is a man who can thrill you by kissing your forehead of smiling into your eyes or just staring into space." – Marilyn Monroe
"I wasn't expecting you. I didn't think that we would end up together. The single most extraordinary thing I've ever done with my life is fall in love with you. I've never been seen so completely, loved so passionately and protected so fiercely." – Beth Pearson, This is Us
"If you live to be a hundred, I want to live to be a hundred minus one day so I never have to live without you." – A. A. Milne
"I saw that you were perfect, and so I loved you. Then I saw that you were not perfect and I loved you even more." – Angelita Lim
"I have found the one whom my soul loves." – Songs of Solomon 3:4
More Quotes
Funny Valentines Quotes | There is nothing wrong with adding a bit of humor to your romantic side. In fact, some people enjoy humor more than love.
Quotes About Direction and Purpose | Every relationship can be related to life in many ways. For example, a relationship with direction and purpose will last longer.
Flirty Quotes to Send Him in a Text Message | Keeping things flirty is always a good idea. A random flirty text here and there keeps things exciting.
Best Funny Drinking Toasts | But sometimes relationships don't go according to plan. That's alright, there are drinks for that.
Quotes About New Beginnings | Then there are times when relationships go completely off the rails. That's when it is time to remember the excitement of new beginnings.