20 Best Muhammad Ali Quotes to Inspire Living
Muhammad Ali may be gone, but his words of inspiration will forever live on. One of the world's most impressive boxing heavyweight champions, Muhammad Ali was not only known for his boxing skills but for some of the best Muhammad Ali quotes.
Through his philanthropy, Muhammad Ali inspired the world and will continue to inspire us all. Some of the best Muhammad Ali quotes inspire us all to "Float like a butterfly and sting like a bee" in our everyday lives. While the champ is gone, his memory will never be forgotten.
Ali has inspired millions of people and is a notable example of how words can change the world. Ready for a bit of inspiration?
"Live every day as if it were your last because someday, you're going to be right."
"He who is not courageous enough to take risks will accomplish nothing in life."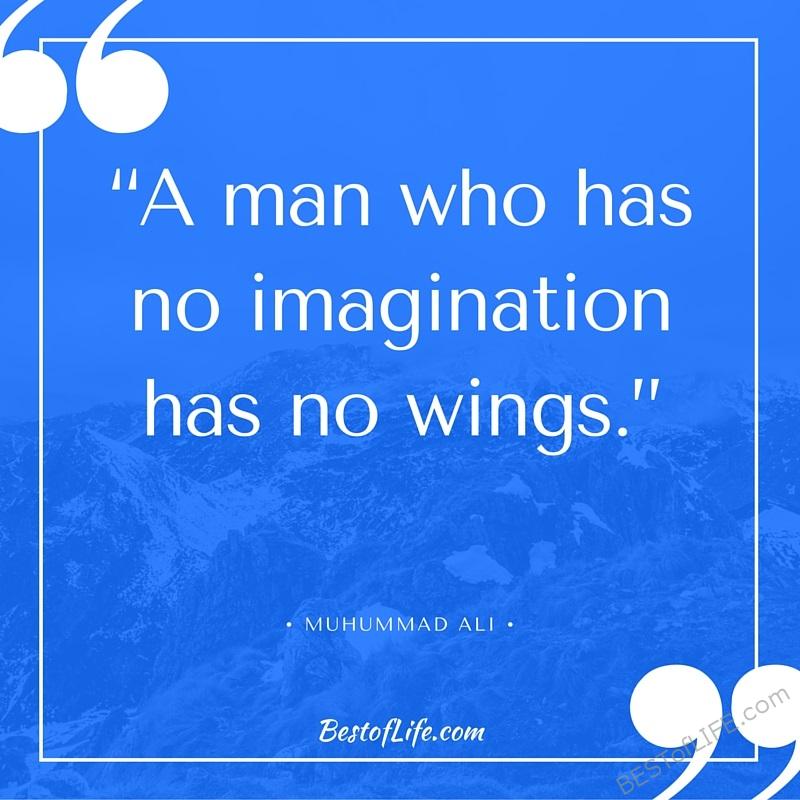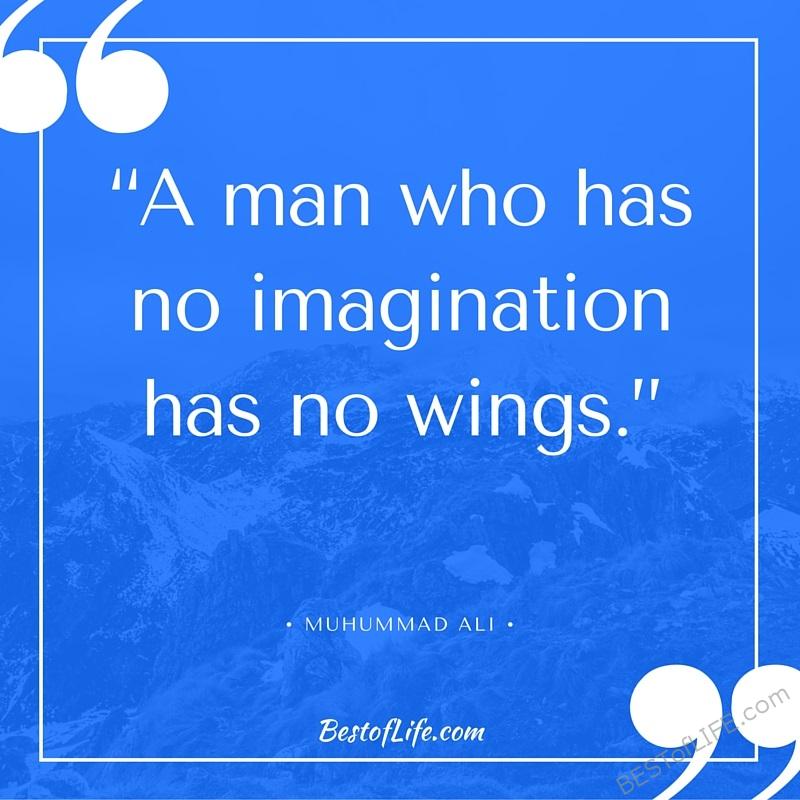 Muhammad Ali Quotes –
"Impossible is just a big word thrown around by small men who find it easier to live in the world they've been given than to explore the power they have to change it."
"I am the greatest. I said that even before I knew I was."
"A man who views the world the same at 50 as he did at 20 has wasted 30 years of his life."
"The best way to make your dreams come true is to wake up."
"A man who has no imagination has no wings."
"It isn't the mountains ahead to climb that wear you out; it's the pebble in your shoe."
"Service to others is the rent you pay for your room here on earth."
"I hated every minute of training, but I said, 'Don't quit. Suffer now and live the rest of your life as a champion.'"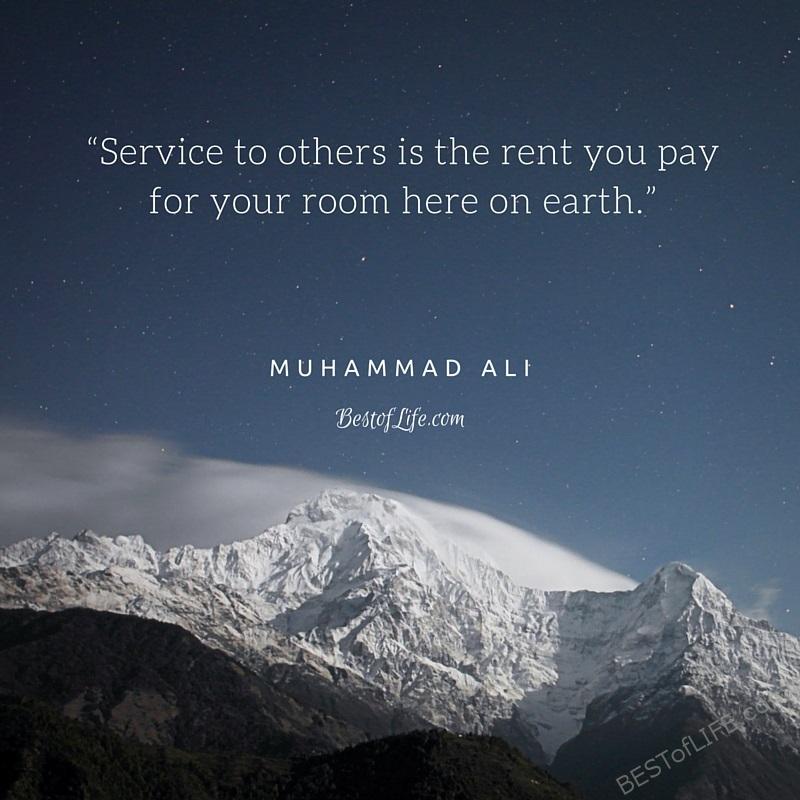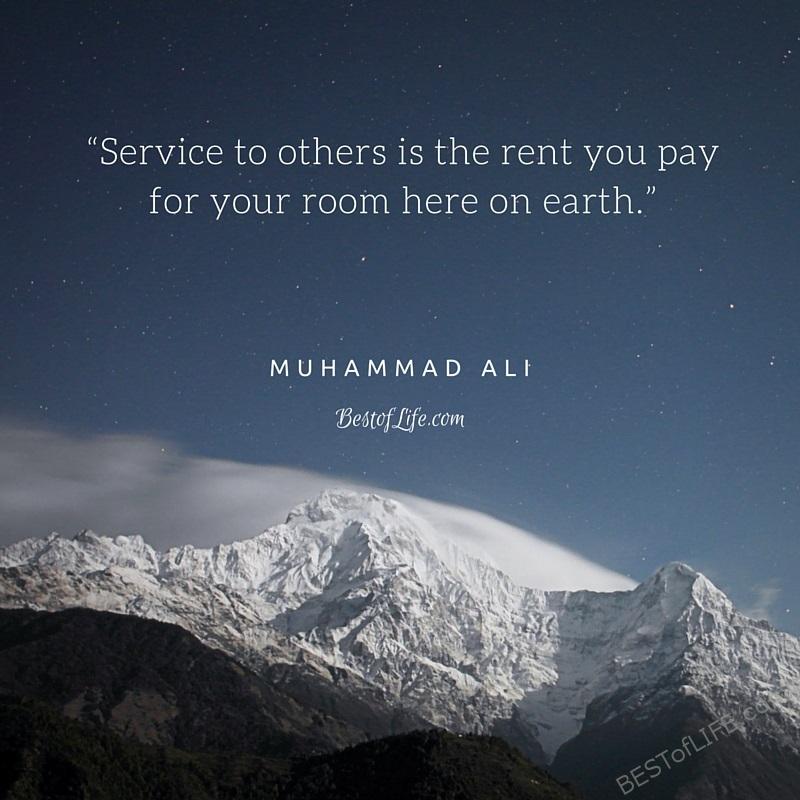 Muhammad Ali Quotes –
"Don't count the days, make the days count."
"The fight is won or lost far away from the witnesses, behind the lines, in the gym and out there on the road, long before I dance under those lights.
"I know where I'm going and I know the truth, and I don't have to be what you want me to be. I'm free to be what I want."
"Only a man who knows what it is like to be defeated can reach down to the bottom of his soul and come up with the extra ounce of power it takes to win when the match is even."
"Impossible is temporary. Impossible is nothing."
"If my mind can conceive it, if my heart can believe it–then I can achieve it."
"It's not braggin' if you can back it up."
"I don't count the situps. I only start counting when it starts hurting because they're the only ones that count. That's what makes you a champion."
"Silence is golden when you can't think of a good answer."
"The will must be stronger than the skill."
Muhammad Ali quotes inspire us to live life to the fullest and aim to be the best. But these aren't the only quotes we can learn from.
We are all lucky to have heard them and while some may disagree with his choice during the Vietnam War, no one can say he wasn't passionate and lived his life the way he wanted to live.
There have been countless books written on Muhammad Ali and his life. Check them out!
More Quotes
Inspirational Quotes About Life | There are times when we just need a little inspiration. Maybe things aren't going well or how we want them, but it is up to us to change things.
Positive Quotes to Make you Smile | A smile a day…is very important, smiling is important. You can get your smiles daily from the right quotes.
Graduation Quotes from Parents | Parents often struggle to find the words to say to their children, but that is a problem of the past.
Courage Quotes for Women | Women are strong, and they should be reminded of just how strong they are daily.
Losing Your Mind Quotes to Take the Edge Off | There is no reason to lose your mind, you've got this.