Festival Outfit Inspiration | Fun Festival Outfit Ideas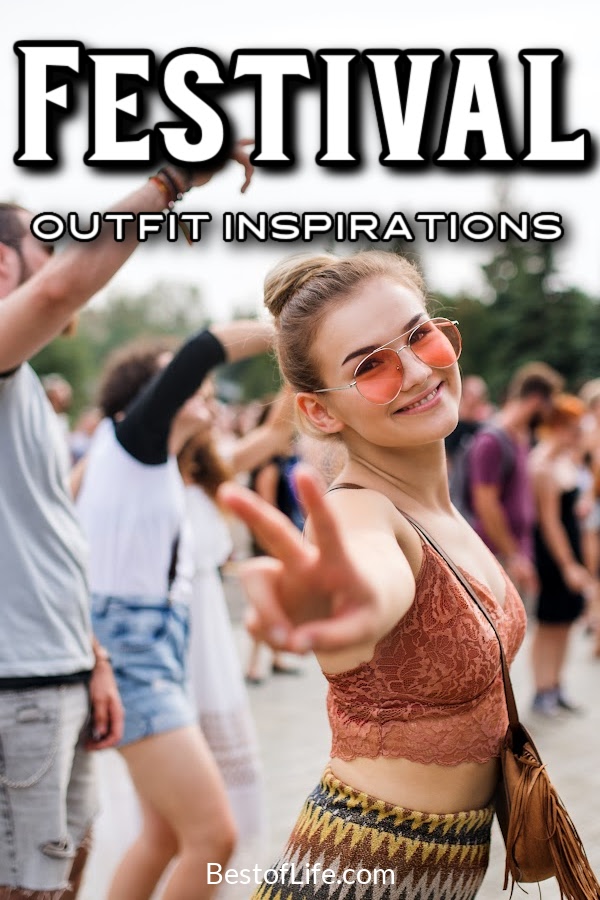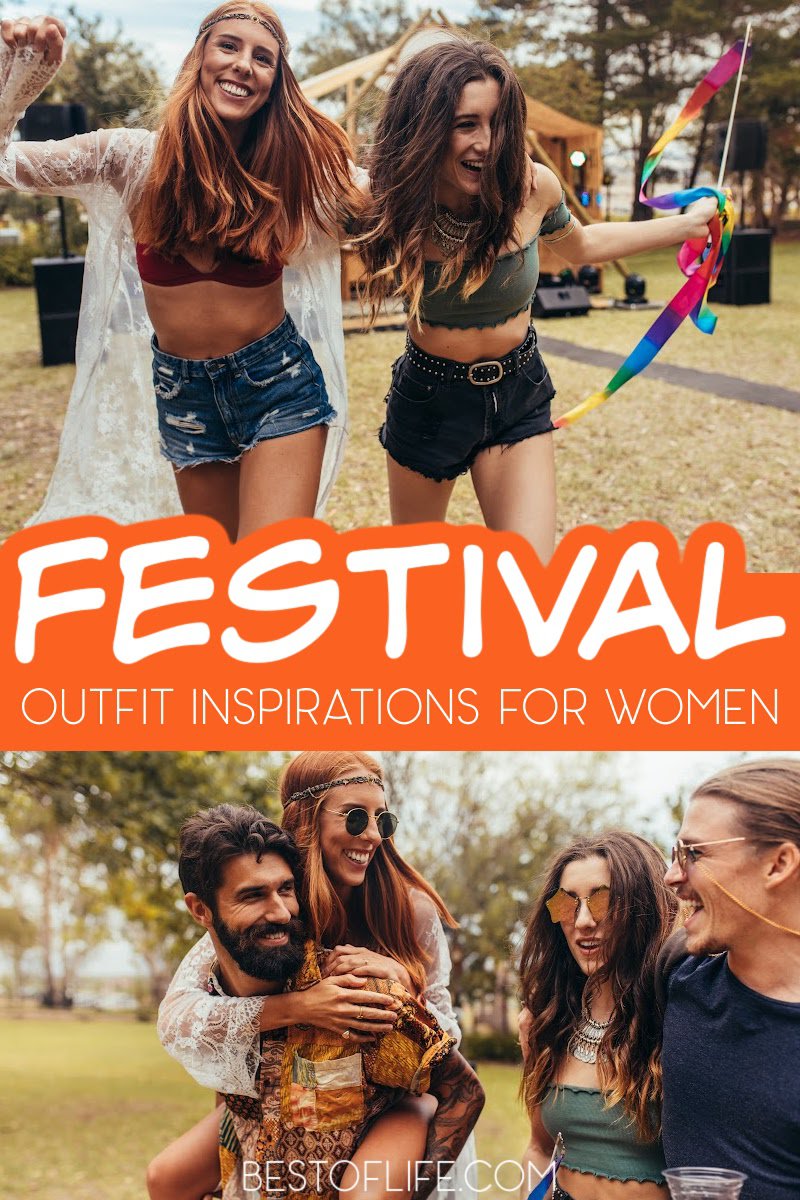 Festival season is here, so many of us will spend weekends at outdoor festivals. We will watch our favorite artists perform in a crowded sea of people. But we can stand out a bit more with the right festival outfit inspiration.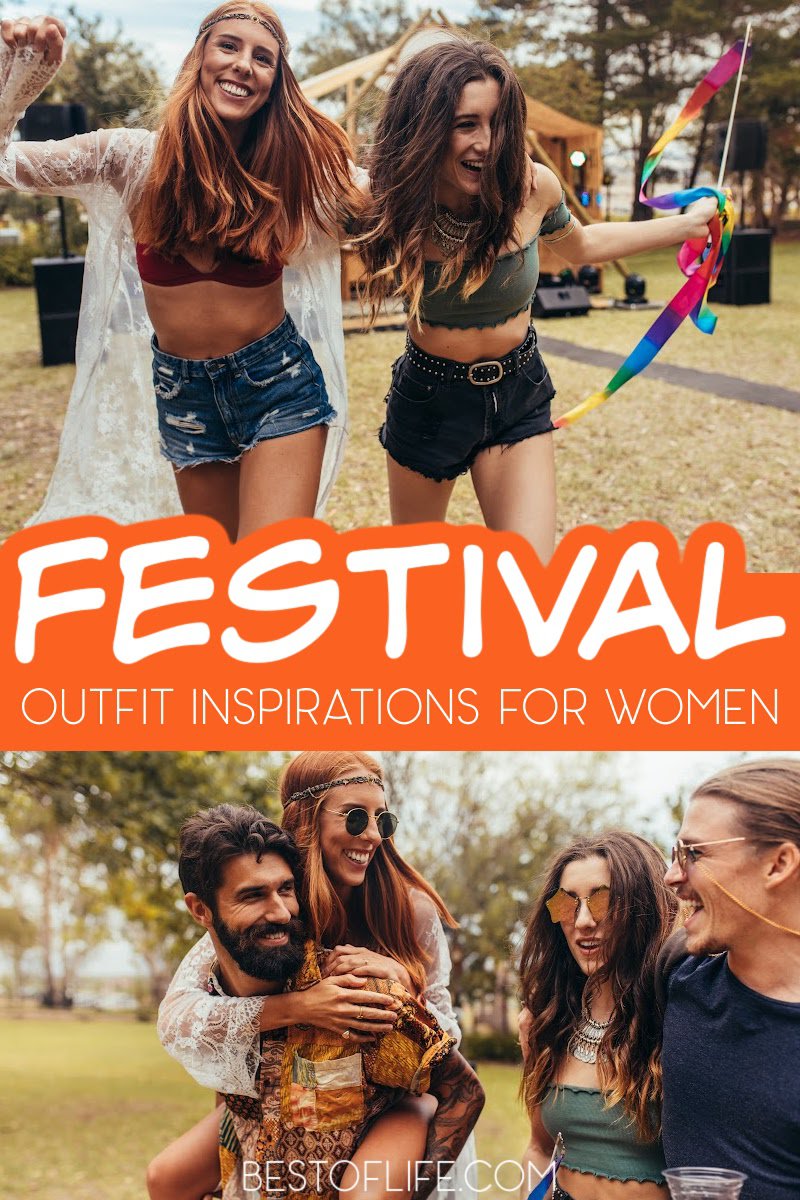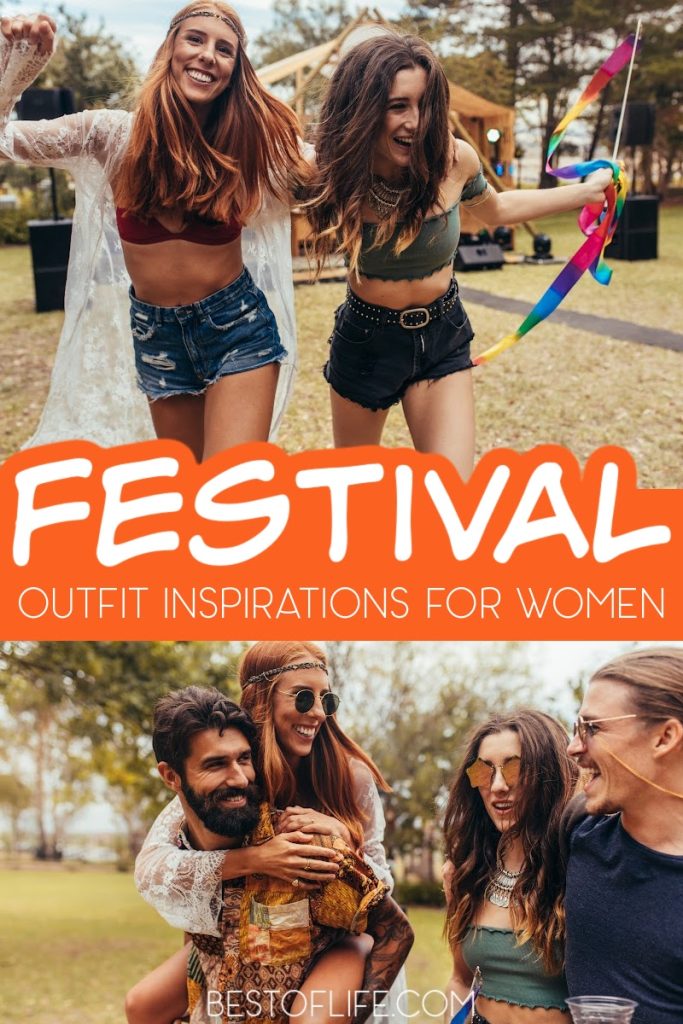 We could all use festival outfit inspiration before heading out on short weekend trips to spring and summer festivals. There is a general vibe for festival outfits, but the range of options is vast.
You can go with something that you could never wear walking around your home town. But you can also wear something a little more covered up. The vibe should be fun, free, and flowing the same way the festival will feel, matching the vibe.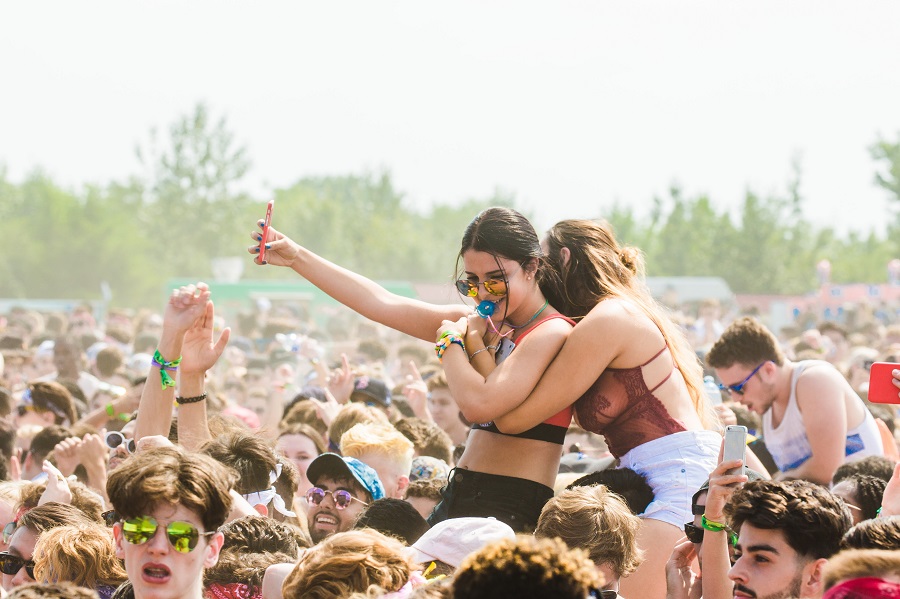 We should never feel the need to be something we aren't, including how we dress. Yes, we want to go to a festival wearing proper festival attire. But you should feel comfortable with what you are wearing.
The goal should be to use this inspiration as a way to inform your style but not be your style. Take what you like from as many outfit ideas as you'd like and make it your own. You can add a statement piece if you'd like, and don't forget to mix textures.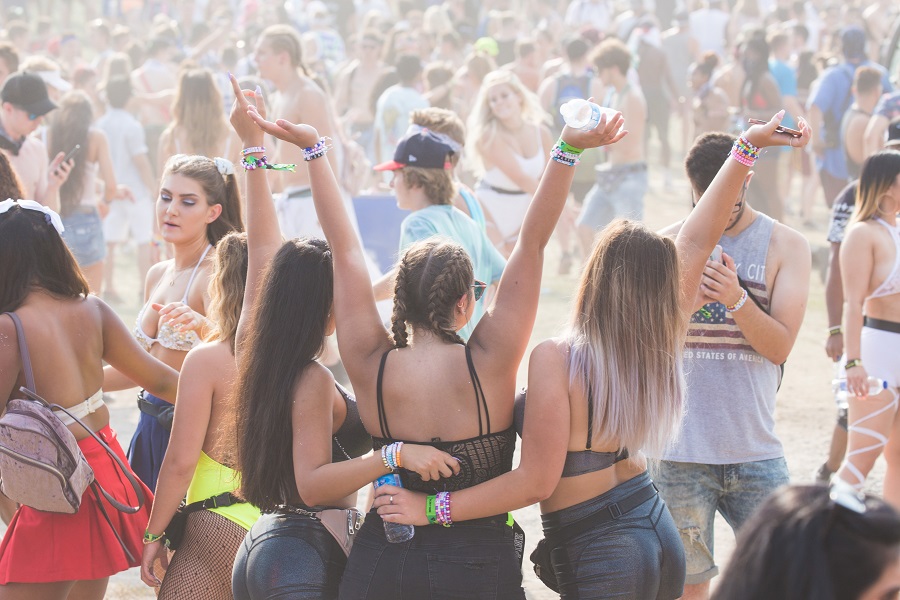 Flowy is the vibe, but it's not everything. You will want to balance that out with something a bit more rigid. Ultimately, these ideas are starting points; where you go from here is entirely up to you.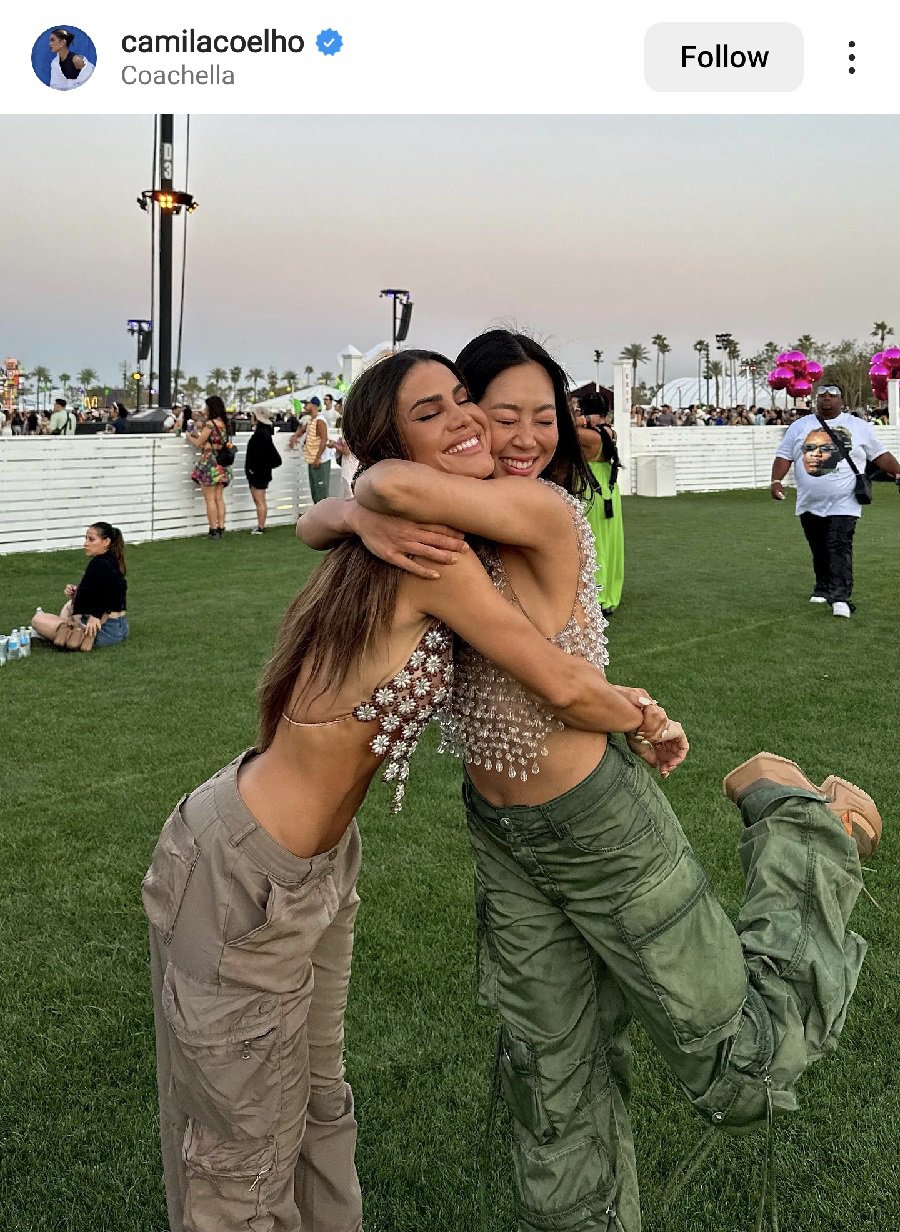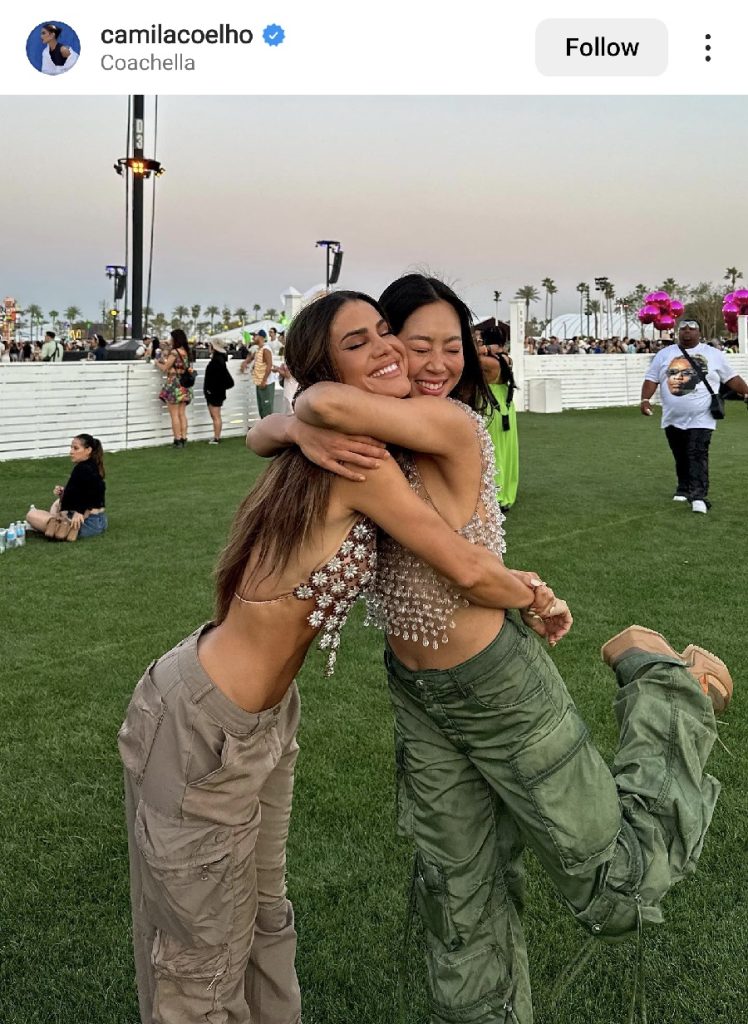 Festival Outfit Inspiration | Utility Parachute Pants
Flowing is the name of the game for a lot of people at festivals. However, how we get, that flowing look is entirely up to us. We can cover up a bit more and still be fun, fashionably speaking, with the help of parachute pants.
Go for a lighter color or fabric for extra style. You can easily pair pants like these with a bikini top and then tie it all together with your accessories, maybe a sheer sweater or some headwear that stands out.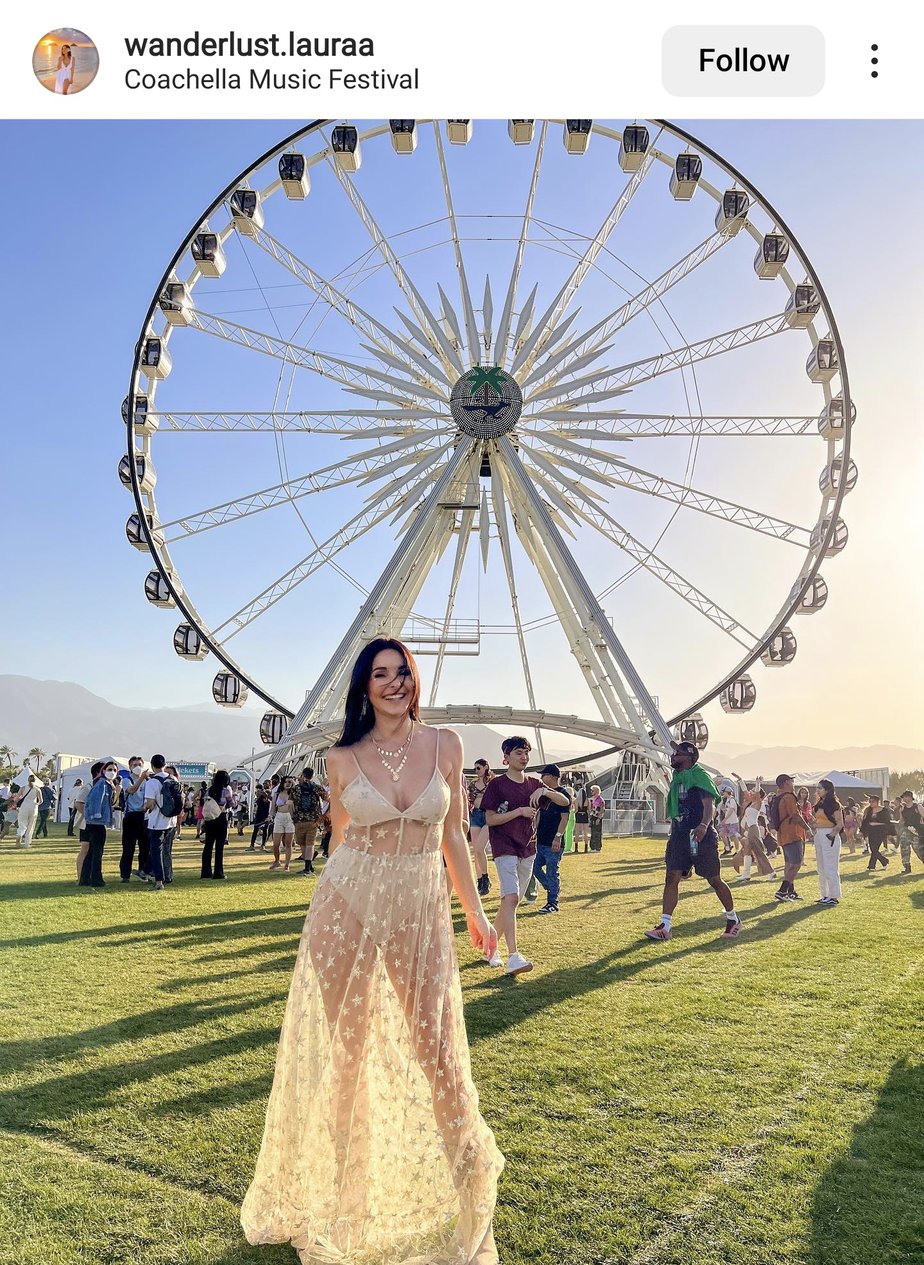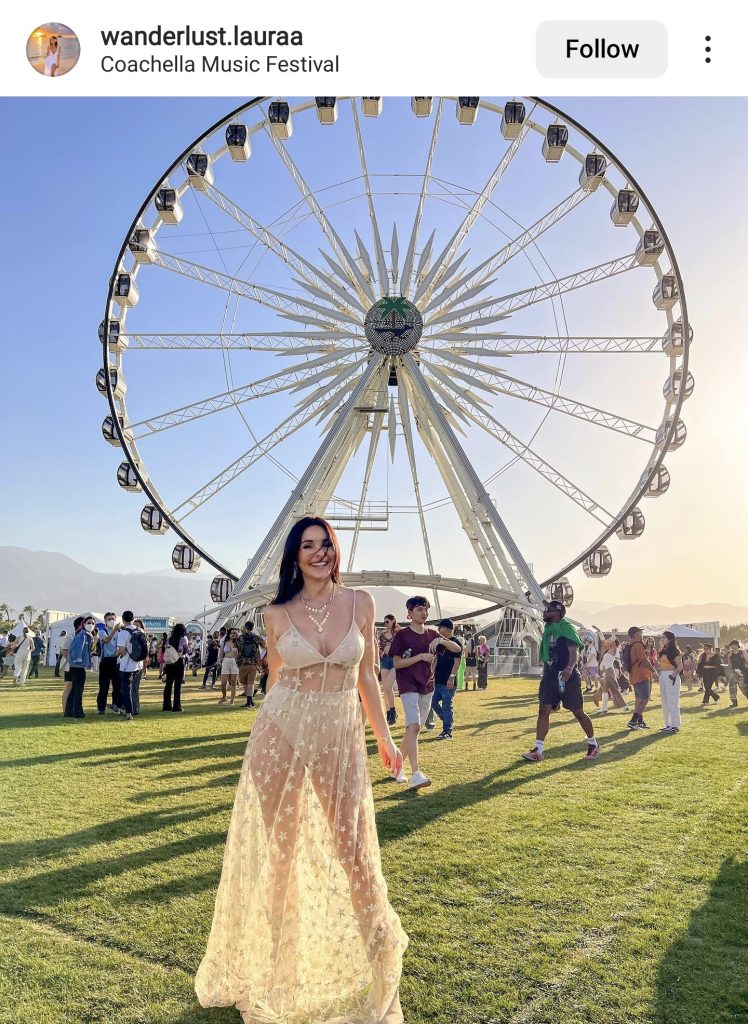 Sheer Clothing
Less is more; one of the best festival outfit inspirations. Of course, we don't want to walk around naked. But sheer can help us be slightly more revealing with what we're wearing underneath the sheer.
For example, a simple bikini with a sheer dress over it is perfect. You can wear a bikini under sheer clothing for the cover-up. However, there are other options like pasties and the like.
The important thing is that you feel comfortable around others wearing what you're wearing.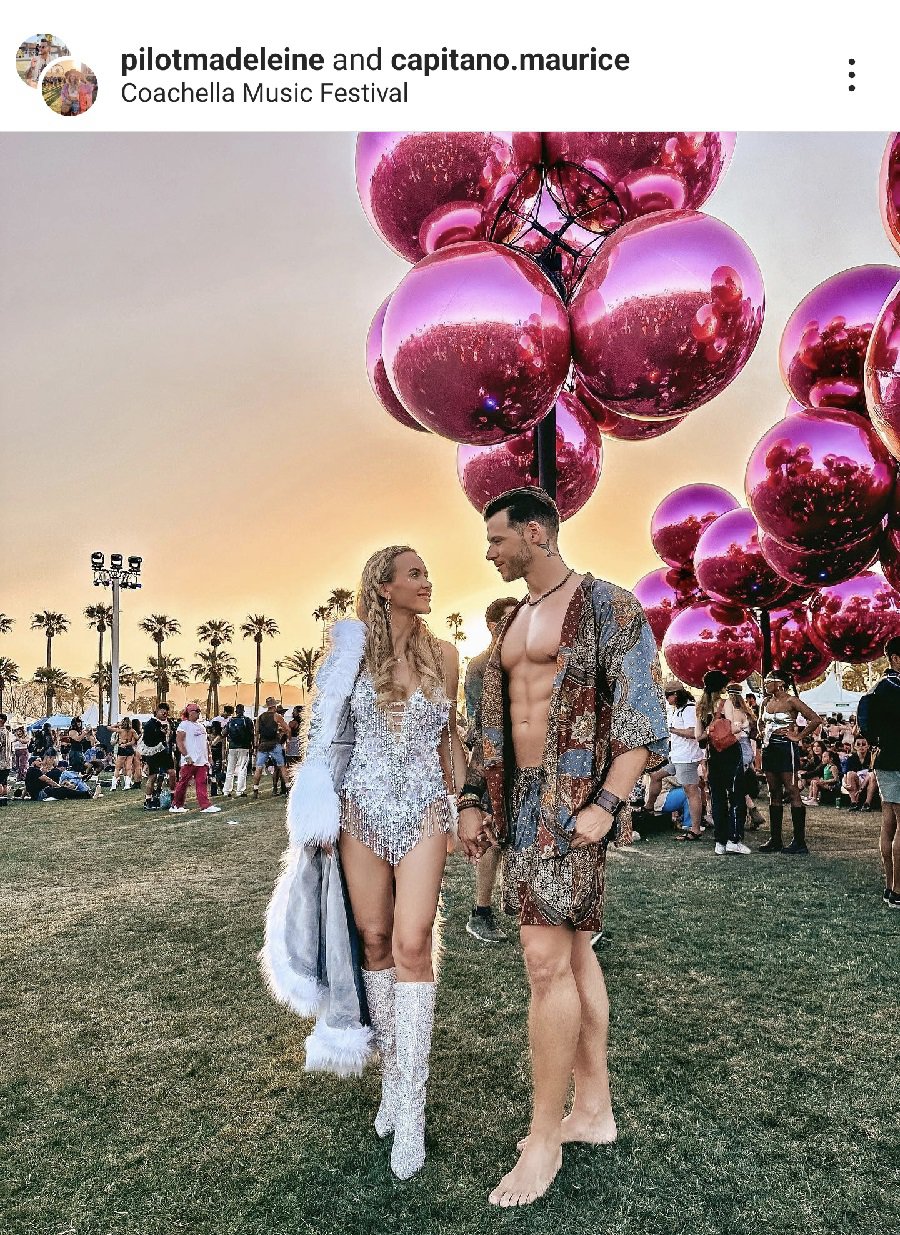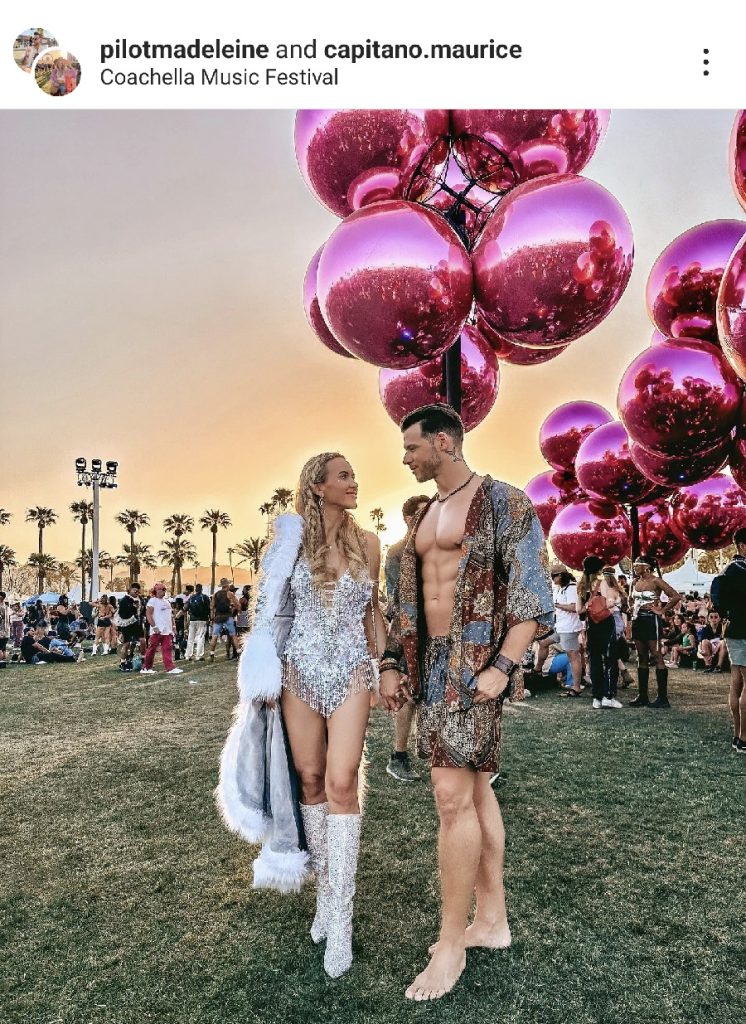 Shiny Clothing
Shiny is a big win at festivals. Your shiny clothing will reflect the sunlight during the day, making you as bright and beautiful. Nighttime is a different story; you'll be reflecting colorful lights giving your look an overall glow.
It is a win/win situation when you go with something shiny and bright. You can also easily accessorize with jewelry, headwear, or other accessories that shine just as brightly.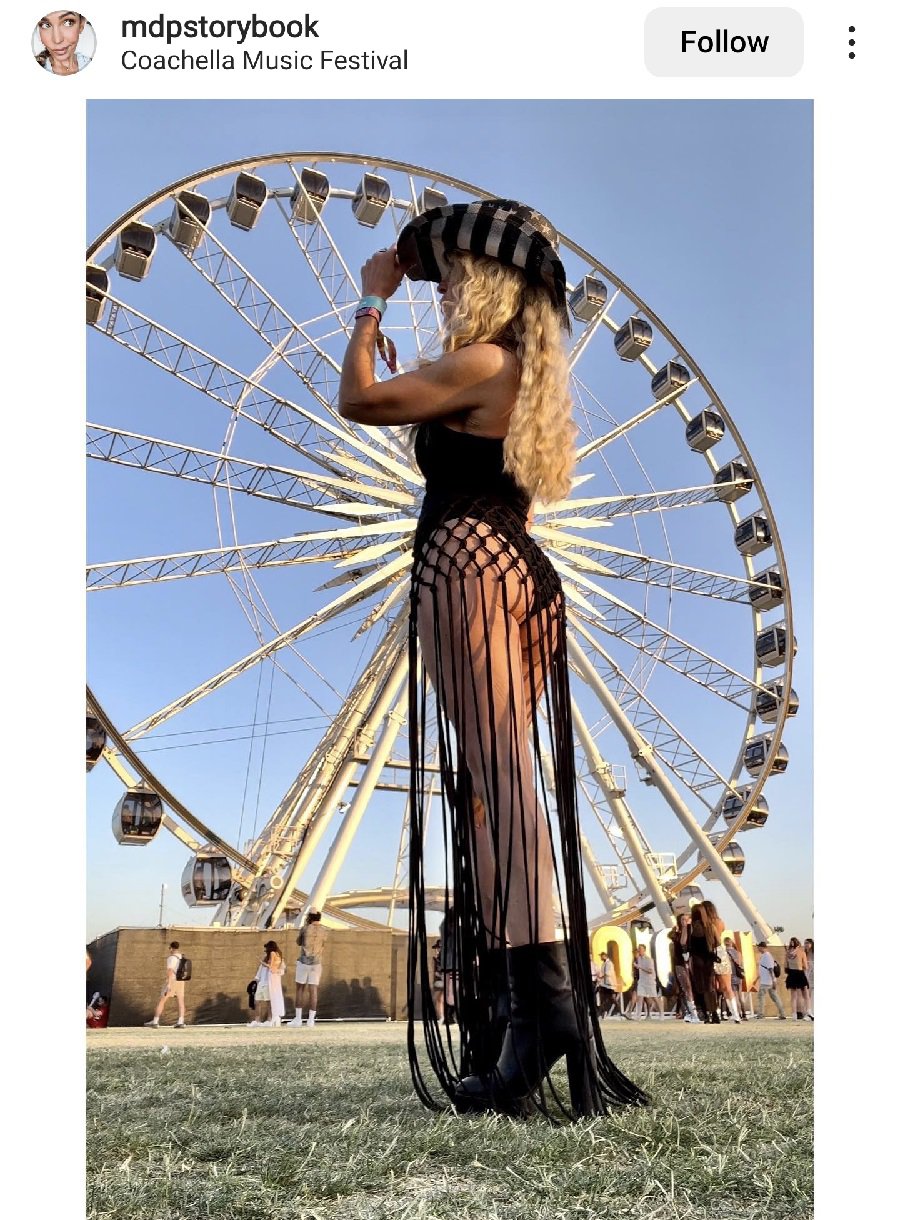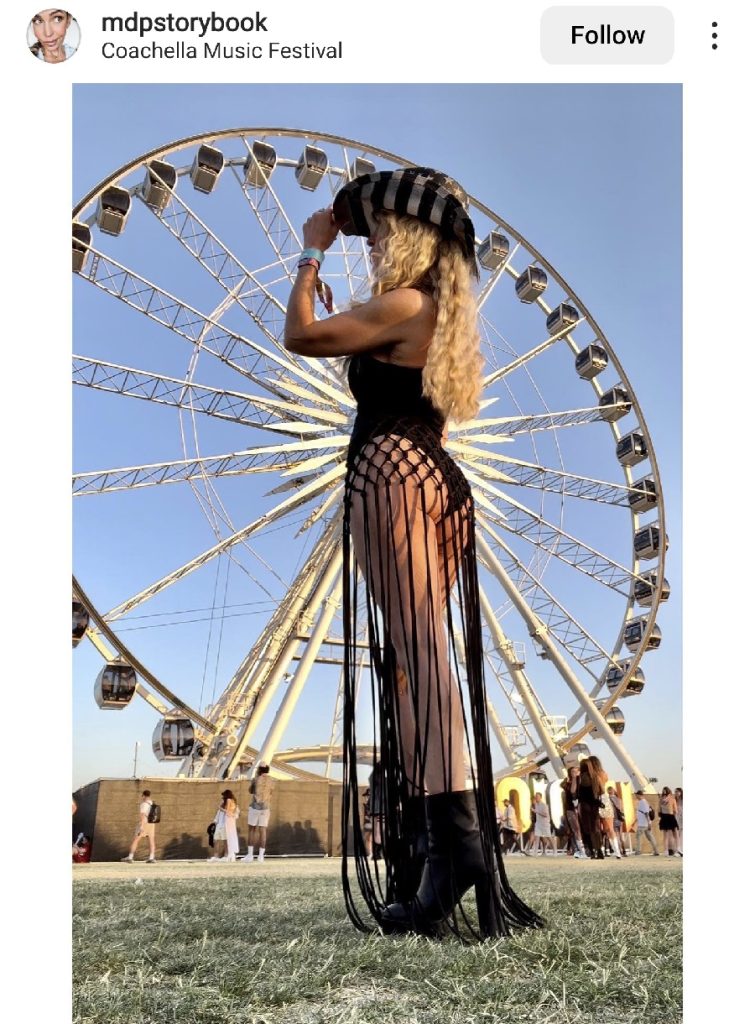 Tassels
The flowing look is meant to help keep your look in motion, and you're at a music festival, after all. But flowing tops, bottoms, and accessories aren't the only way to get that movement at a festival.
One of the best festival outfit inspirations is to utilize tassels. Tassels can be any length; they can even be your entire skirt, like in the picture above. Those tassels will keep the movement going, attracting the eyes of everyone near you.
Especially after a drink or two.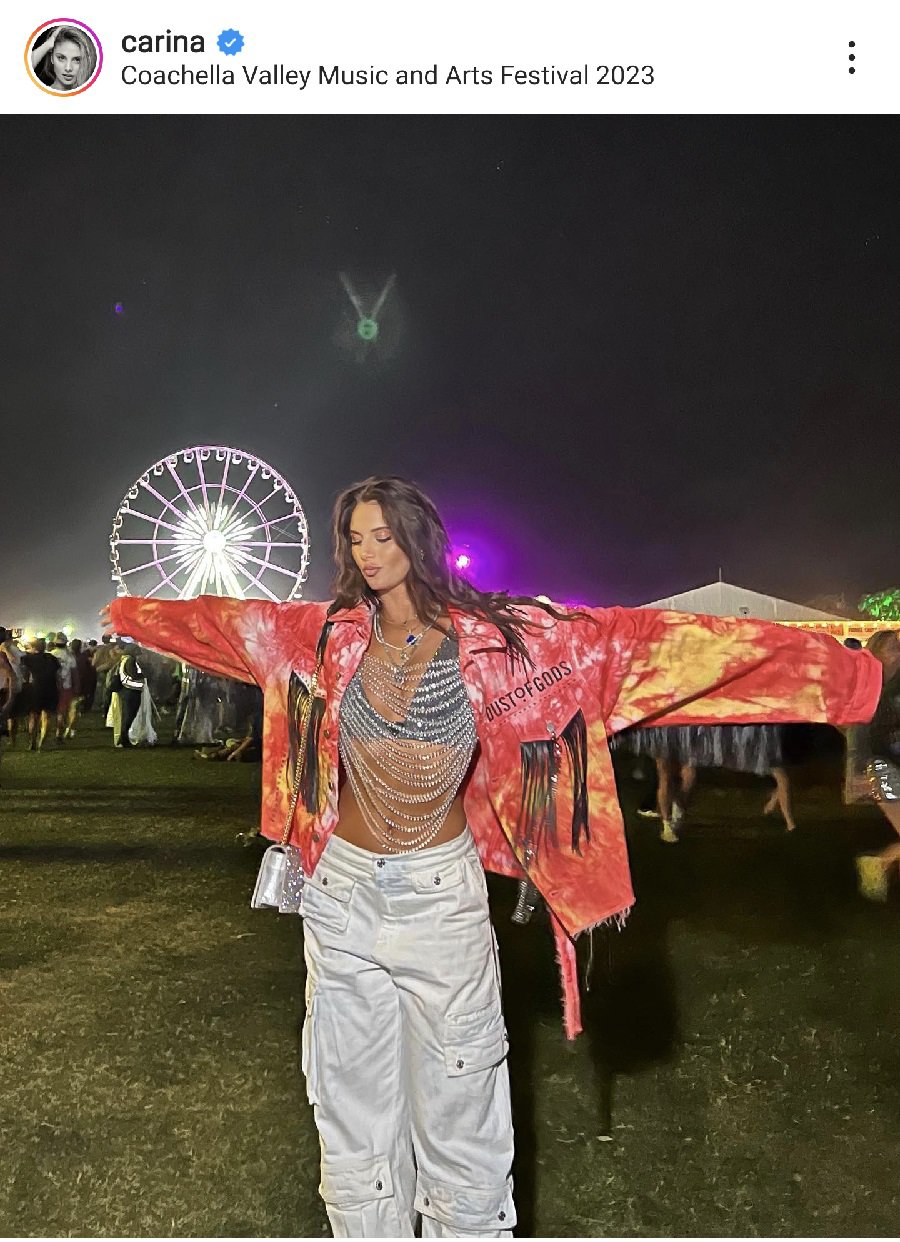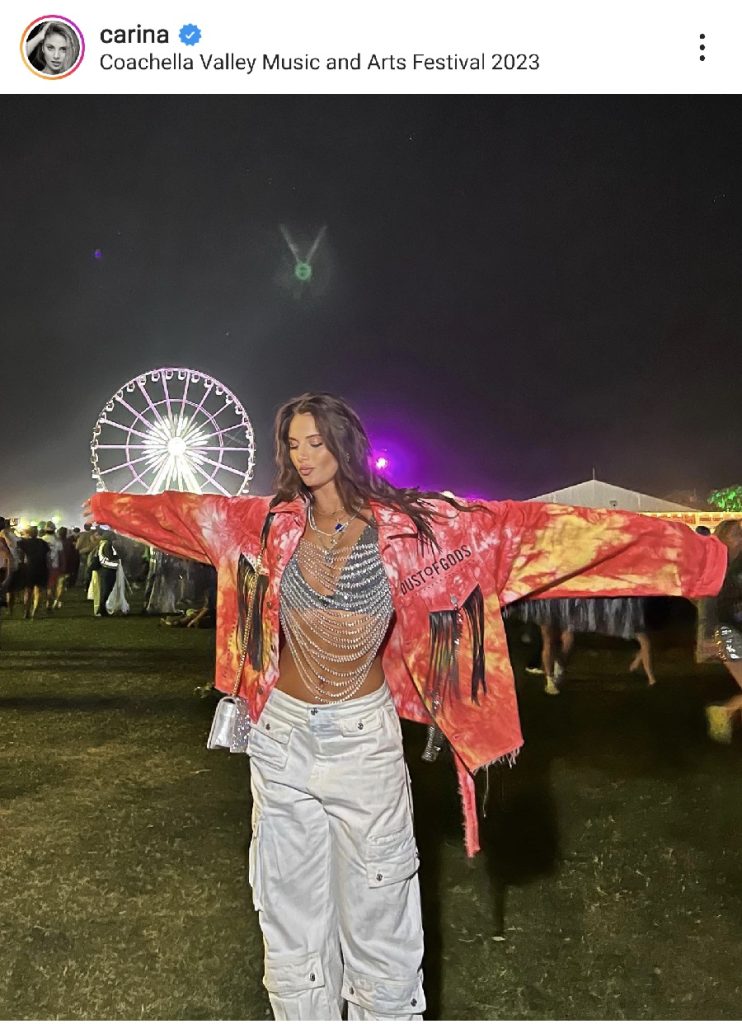 Body Chains
Body chains are very popular at festivals. They act as a sort of accessory for your outfit. You can get plenty of festival outfit inspirations just from different ways to wear body chains.
Above, we have a body chain blouse that looks amazing with the top, jacket, and parachute paints. You can easily achieve this look or come up with your own version. There are also body chains that work as skirts, pants, dresses, and even just sleeves if you want to go with those instead of a top.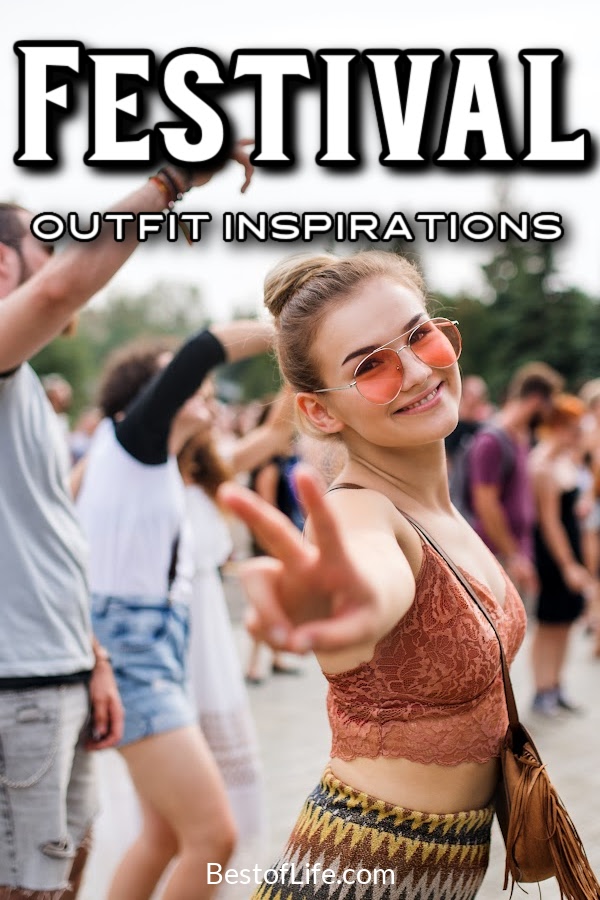 More Fashionable Ideas
21 Ways to Wear a Jean Jacket | Jean jackets came and went and then came back; now there are new ways to wear them.
Colorful Acrylic Nail Designs that Work Throughout the Year | Nail art is a great way to tie an overall look together.
Sexy Ways to Wear a Navy Suit | You may not want to wear a navy suit to a festival, but ya never know.
Classy Wedding Dresses with Lace for Your Special Day | Weddings are nothing like festivals. But you still want to look amazing on your special day.
New Years Eve Outfits | New Year's Eve is a lot more like a festival, just a little classier.