July 4th Decorations | Fourth of July Front Doors that Pop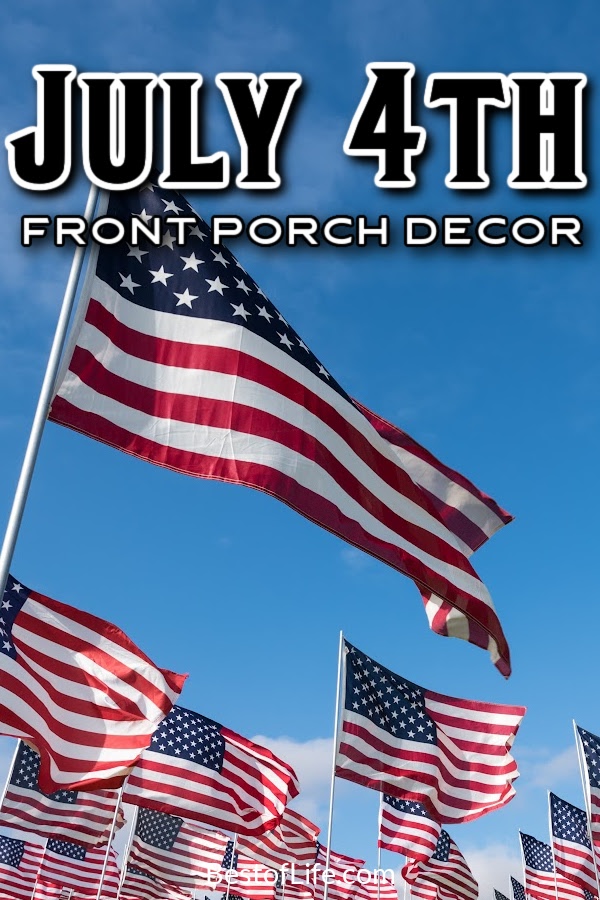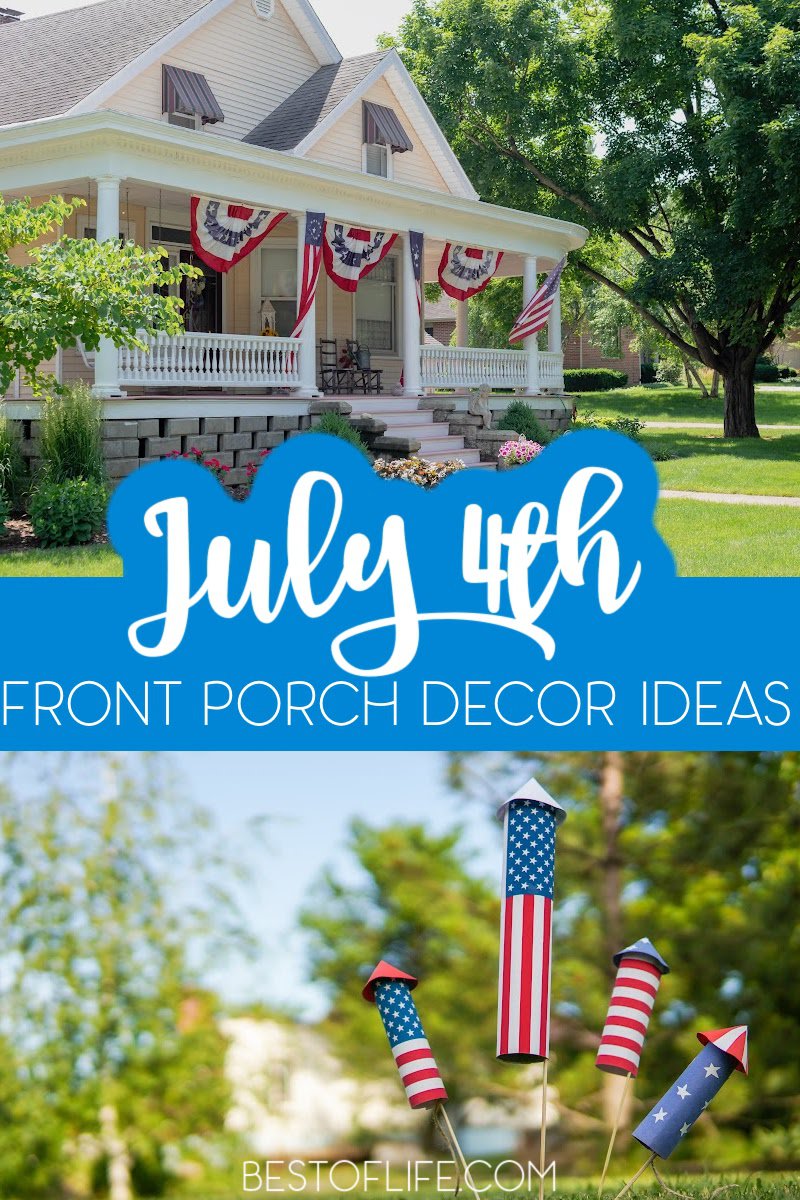 Many options can enhance the patriotic vibe of your home and make it stand out from the rest. The first place to start is with your front door. Make your own, or find some of the best July 4th decorations to make your front door pop.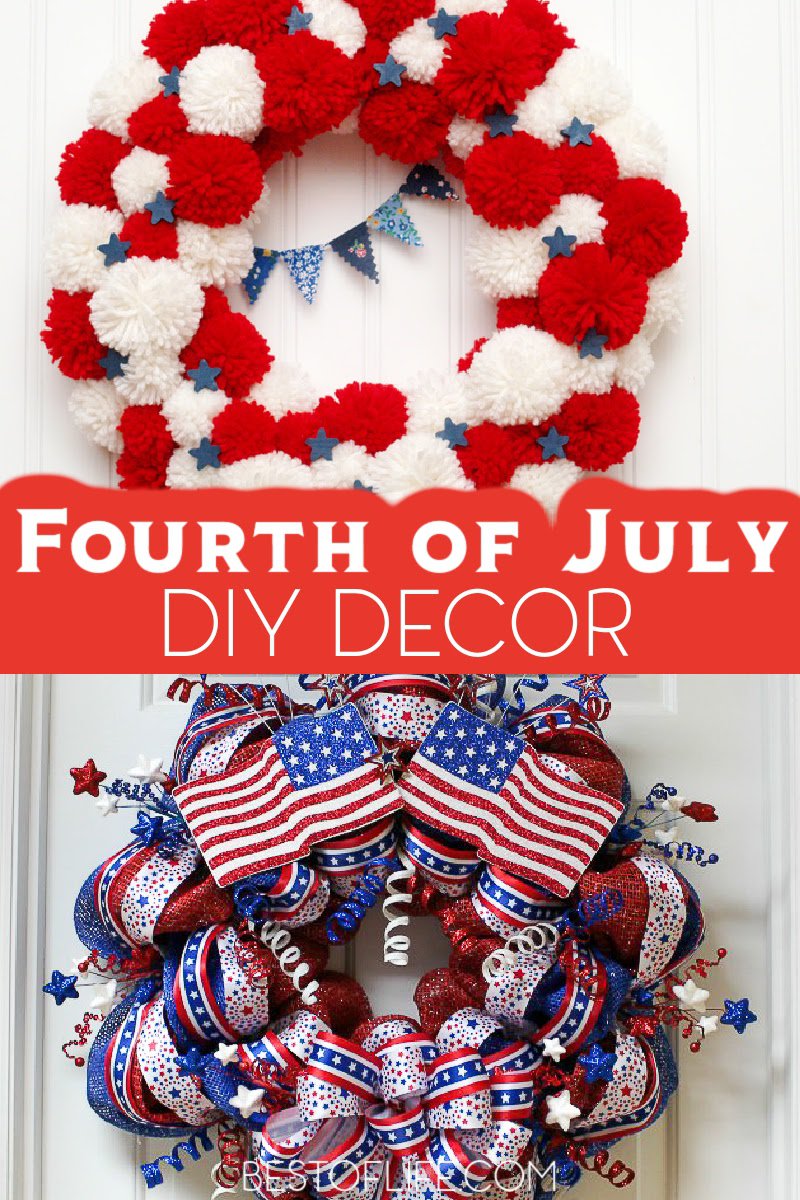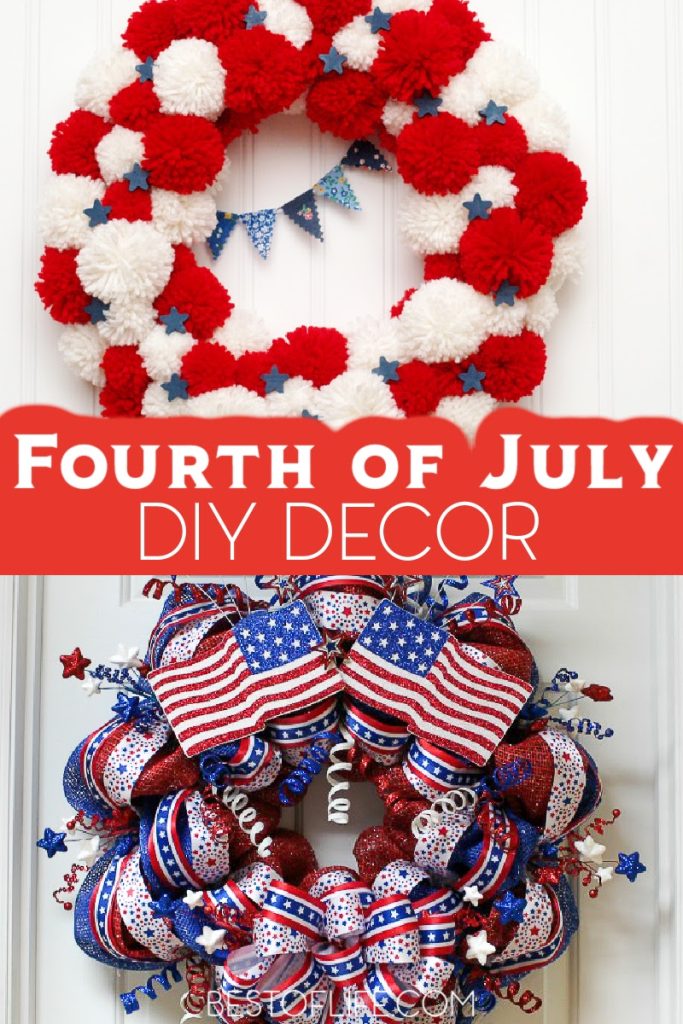 The Fourth of July may be known as the loudest holiday of the year. Fireworks are loud and full of color; they're a great way to show American pride. But when it comes to showing your patriotism in other ways, the American flag is, of course, the best option.
Use the best July 4th decorations to make your front door pop just as much as the fireworks will during the night of the 4th. The supplies for many of them are as simple as a wreath frame, some patriotic ribbon, burlap, paint, and a wreath hanger.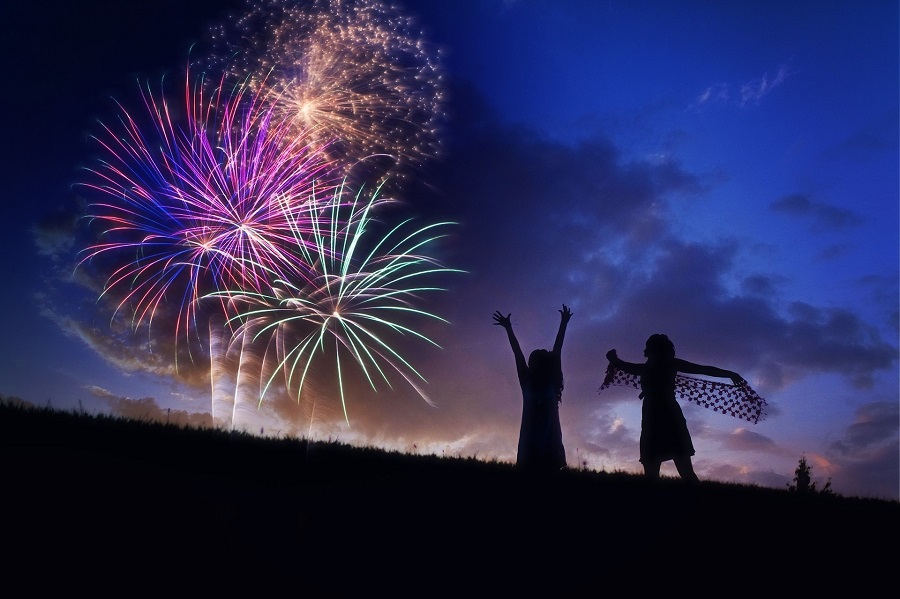 July 4th decorations don't need to be hard to find. In fact, you can make your own decorations for the holiday. When you make your own decorations, you can make them look as loud as the fireworks that we use to celebrate our great country.
All you need is a little help to make your own or find premade decorations. No matter which way you choose, you will be proud to know that your house looks more patriotic than any other house on the block.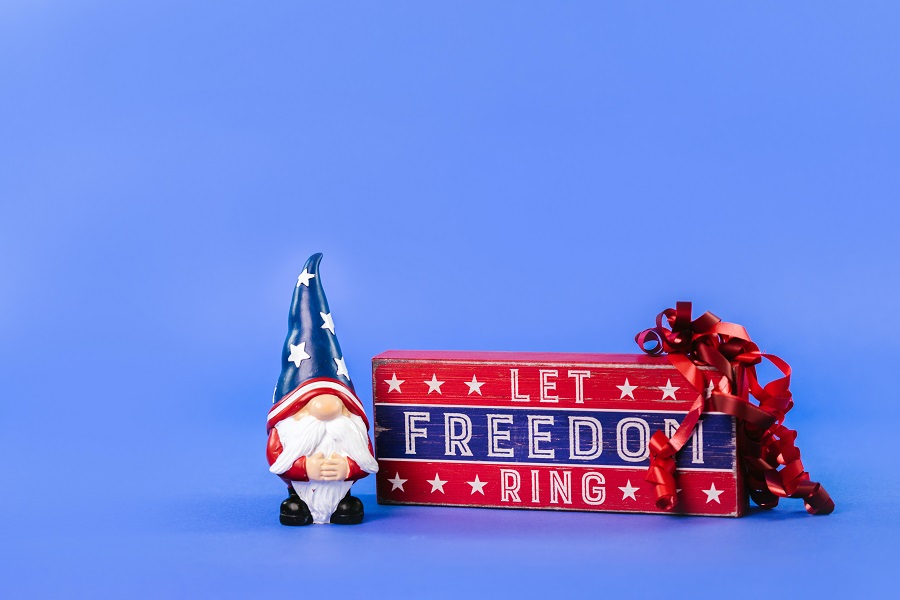 July 4th Decorations
4th of July Letter Wreath | We Three Smiths Plus One
Patriotic Pom Pom Wreath | Flaming Toes
USA Map Wooden Door Hanger | Where the Smiles Have Been
Jean Pocket USA Bunting | That's What Che Said
Straw Patriotic Wreath | The Project Corner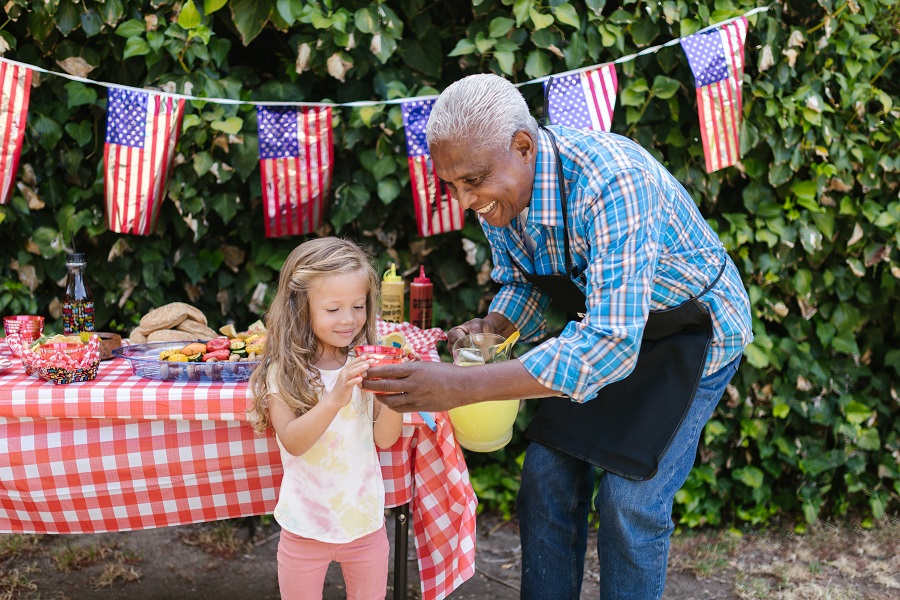 DIY Projects
You can add layers upon layers of patriotism to your home with just a few things. In fact, many of these ideas are DIY 4th of July decorations. You can make as many as you'd like and change things up along the way.
That is the beauty of DIY projects. You get the chance to customize it every step of the way.
4th of July Printable Door Hanger | Today's Creative Life
Rustic Rag Wreath | Not Just Brides
Blossoming Wreath | On Sutton Place
Petal Wreath | Blooming Homestead
Busy Creating Memories | Easy Creating Memories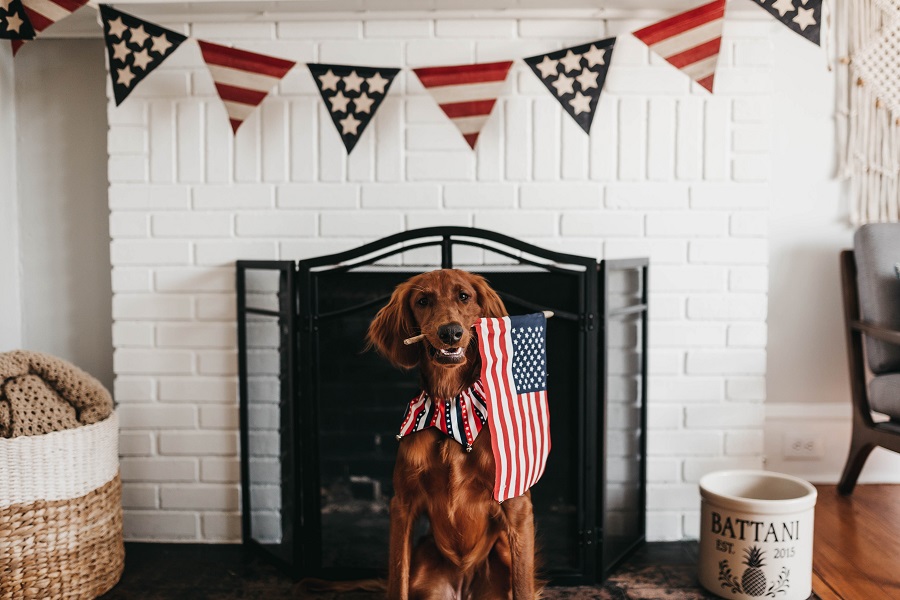 Premade Decorations
There is nothing wrong with buying premade items, either. The Premade Fourth of July decorations can be pretty amazing as well. They are easy to hang as well. You could get instant gratification with your patriotism and a few decorating ideas.
Stars and Stripes Burlap Wreath | Confessions of a Plate Addict
Patriotic Mesh Wreath | The Crafty Blog Stalker
Wooden Patriotic Star | Designs Ashley Nichole
Stars and Stripes Door Hanger | Domestically Creative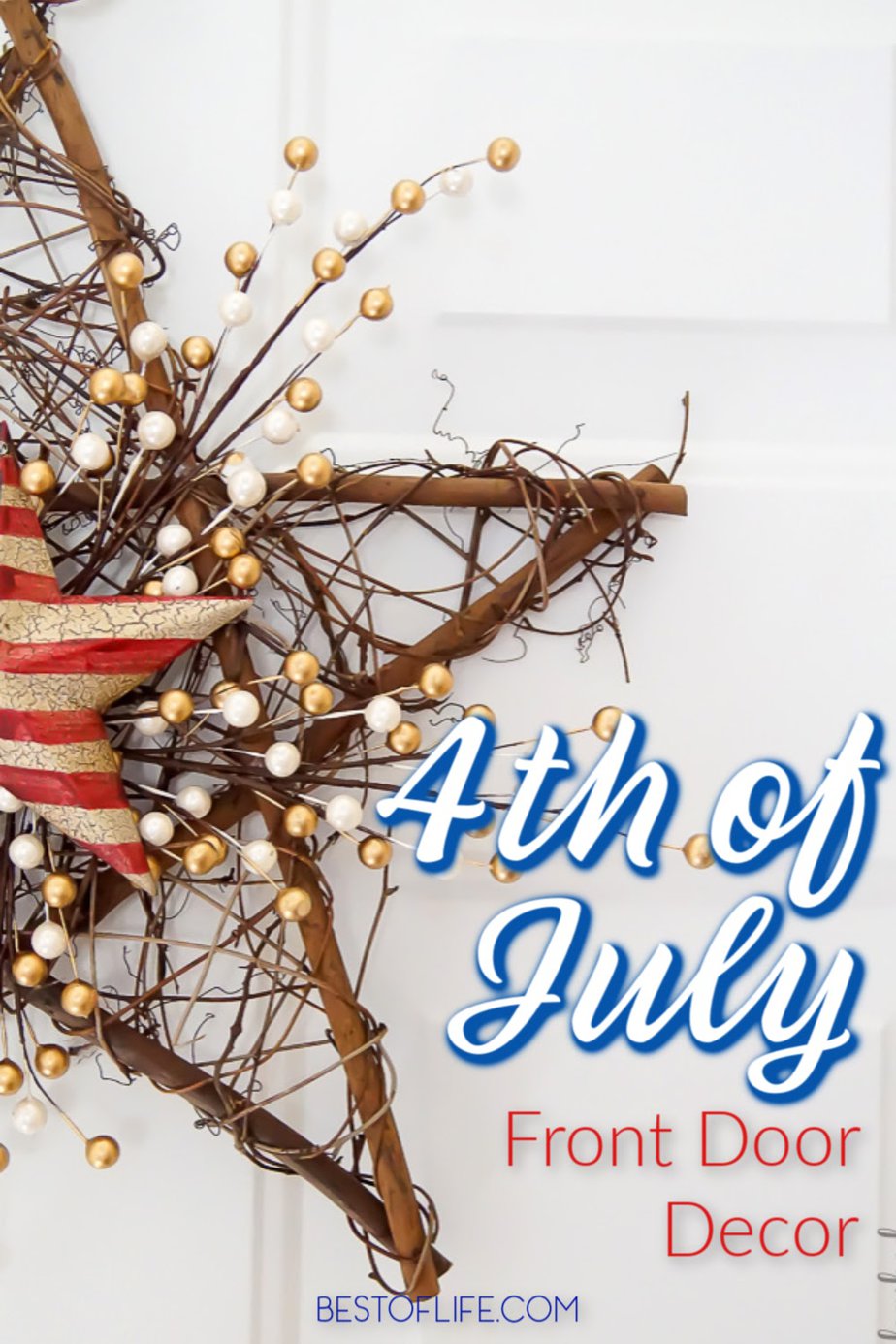 Getting Patriotic
We decorate our homes completely for so many different holidays. However, the Fourth of July gets left behind with decorations. People hang a flag, maybe put up some bunting during a party.
But we aren't driving around looking at beautiful patriotic displays. This is our chance to change that and get more creative with displays.
Patriotic Ribbon Decor | Farmhouse Made
Wood Block Firecrackers | My Talking Walls
Patriotic Pinwheels | Hey Let's Make Stuff
Bandana Wreath | Busy Creating Memories
Pinwheel Wreath | Artzy Creations
Fun 4th of July Decorations
The most important thing is that we need to have fun. We should all be enjoying the process of making the decorations, hanging them, and sharing them with family and friends.
Our patriotism is shared; it is something we all have in common. That makes it worth celebrating.
Necktie Wreath | Sadie Season Goods
Cupcake Liner Wreath | Crafts by Courtney
Ombre Wreath | Tell Love and Party
Grapevine Star | Crafts Unleashed
American Flag Display | Stone Gable Blog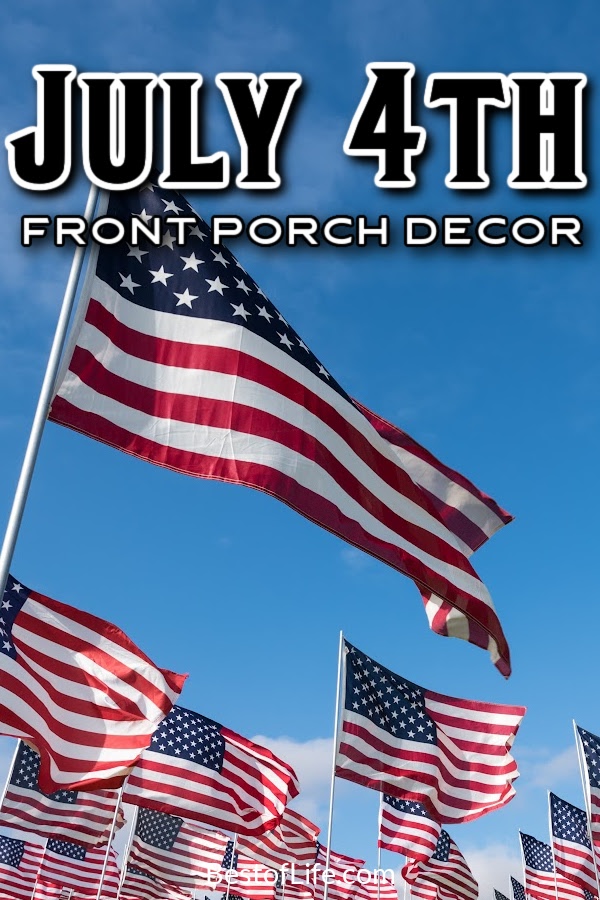 More DIY Ideas
DIY Kitchen Makeover Ideas for any Budget. | Tackling bigger DIY projects can be a bit scary at first. But start with the small stuff and work your way up.
Spring Wreath Ideas for Your Front Door. | Wreaths make great outdoor decor that can be changed to fit any holiday or season.
Best Wine Gifts to Give. | Wine gifts make the greatest gifts, no matter the occasion.
Baby Shower Ideas for Boys. | Baby showers for boys are easy parties to host, even if you have never hosted a party before.
Baby Shower Ideas for Girls for a Memorable Baby Shower. | The same could be said for girls, especially since the colors are built-in to the theme.