Funny Smartass Quotes About Work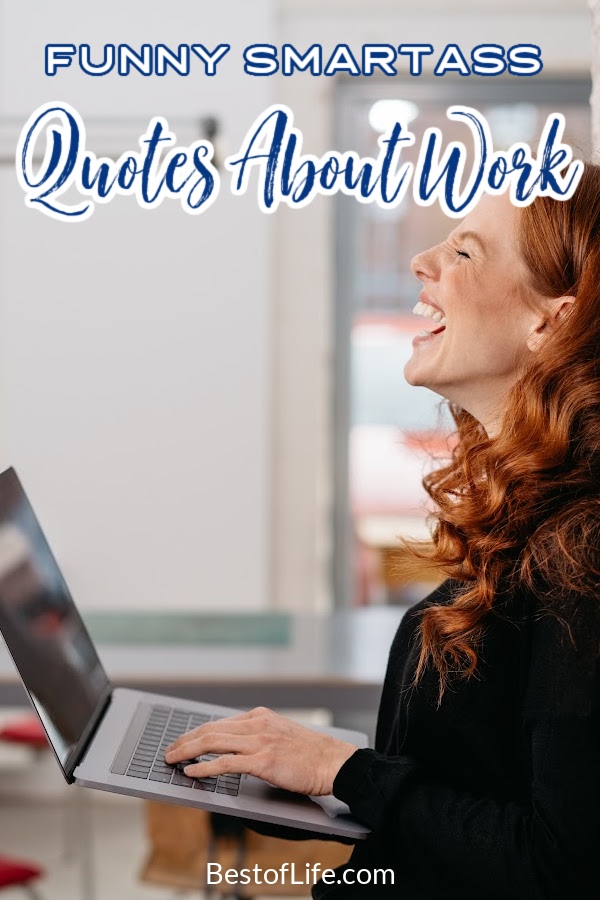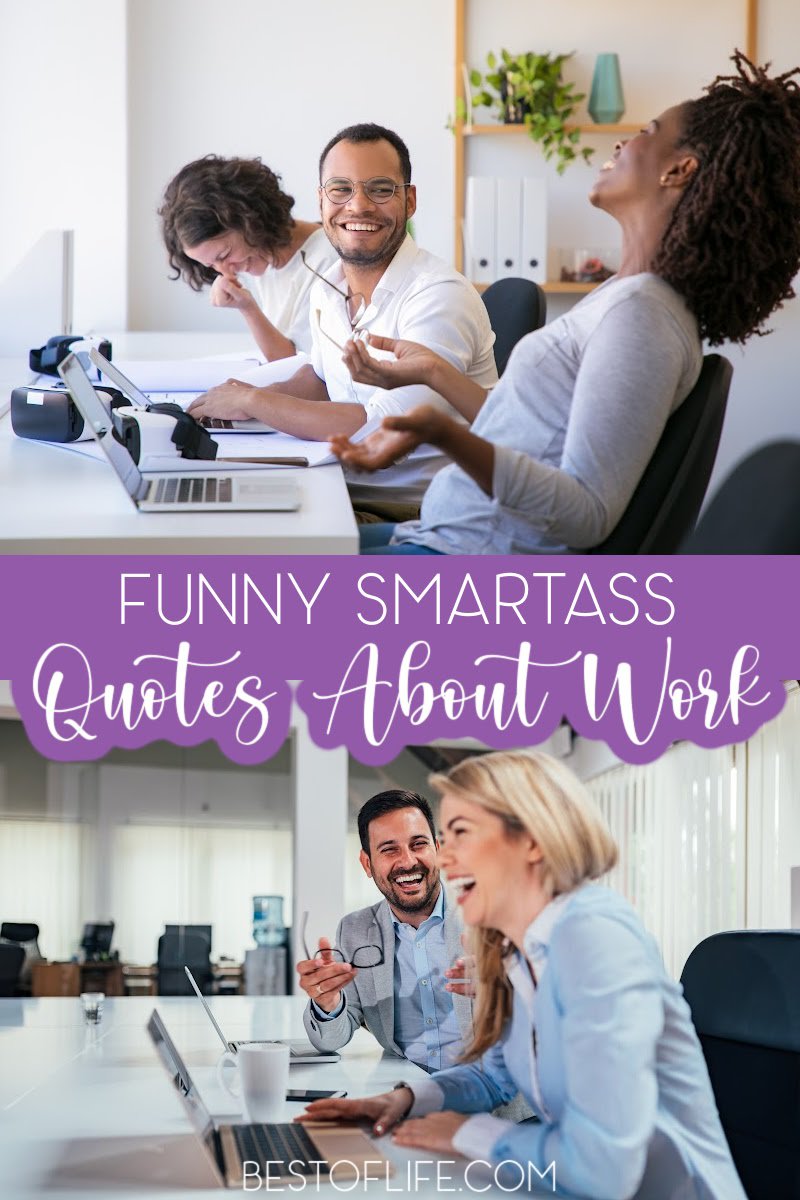 There is nothing wrong with being a bit of a smartass. In fact, some would say that sarcasm is the best form of humor; and we all could use a laugh at work. That is why funny smartass quotes about work are so perfect.
We all need a good laugh from time to time; funny smartass quotes about work could help make the laugh more relatable. Humor is a great way to deal with challenging situations, especially at work.
Laughing is also a great way to deal with stress from work. In fact, many of the best funny smartass quotes about work have been created by people who have been there, done that.
They have lived through experiences at work that just warranted a smartass remark. Of course, you need to be careful who you share these quotes with at work. The last thing you want is to let upper management know that you feel more intelligent than them.
After all, sarcasm is the language of geniuses, right? Ultimately, there is nothing wrong with letting out a little steam. It is worse to let that steam build up until you scream like a teapot.
Use quotes like these to put funny words to your feelings. After all, your boss isn't here right now; you're fine.
Funny Smartass Quotes About Work
"I choose a lazy person to do a hard job, because a lazy person will find an easy way to do it." -Bill Gates
"No man goes before his time-unless the boss leaves early." -Groucho Marx
"Oh, you hate your job? Why didn't you say so? There's a support group for that. It's called everybody, and they meet at the bar." -Drew Carrey
"There's no secret about success. Did you ever know a successful man who didn't tell you about it?" -Kin Hubbard
"If you think your boss is stupid, remember: you wouldn't have a job if he was any smarter." -John Gotti
"Hard work never killed anybody, but why take a chance?" -Edgar Bergen
"My keyboard must be broken, I keep hitting the escape key, but I'm still at work." -Unknown
"There's no business like show business, but there are several businesses like accounting." -David Letterman
"I've got all the money I'll ever need, if I die by four o'clock." -Henry Youngman
"By working faithfully eight hours a day you may eventually get to be a boss and work twelve hours a day." -Robert Frost
More Quotes
Quotes About Surrounding Yourself with Happiness | Surrounding yourself with happiness at work may not be easy, but it's worth a shot.
Best Quotes about Living with Intention | Living with intention can actually help distract you from the sadness that surrounds you at work.
10 Funny Parenting Quotes | Work isn't the only thing we need to be able to laugh about. Not by a long shot.
Quotes About New Beginnings After Divorce | Divorce anyone? There is nothing more fun to deal with in life than divorce.
Best Quotes About Getting Older | Oh, wait, getting older is still a thing we need to deal with, isn't it?