Valentine's Day Party Decorations for Kids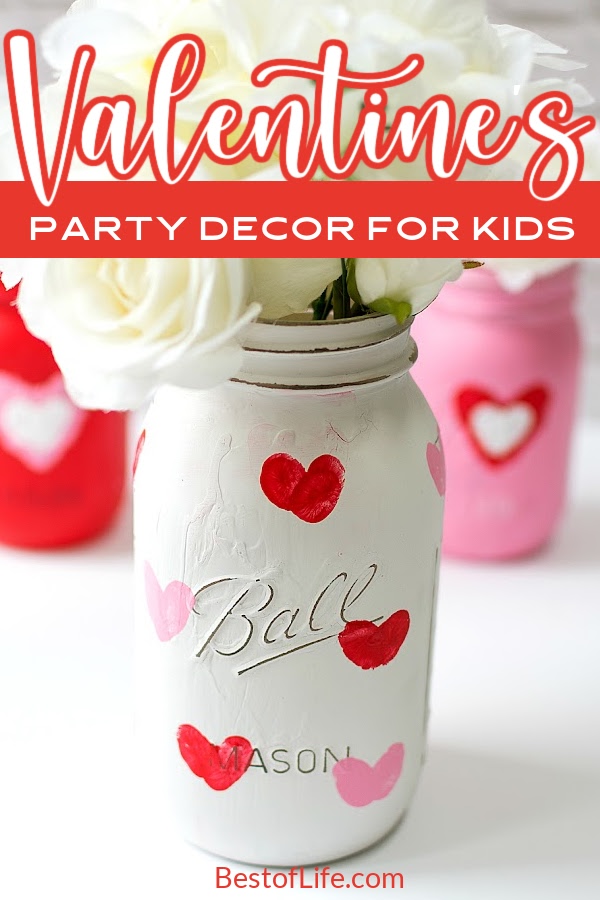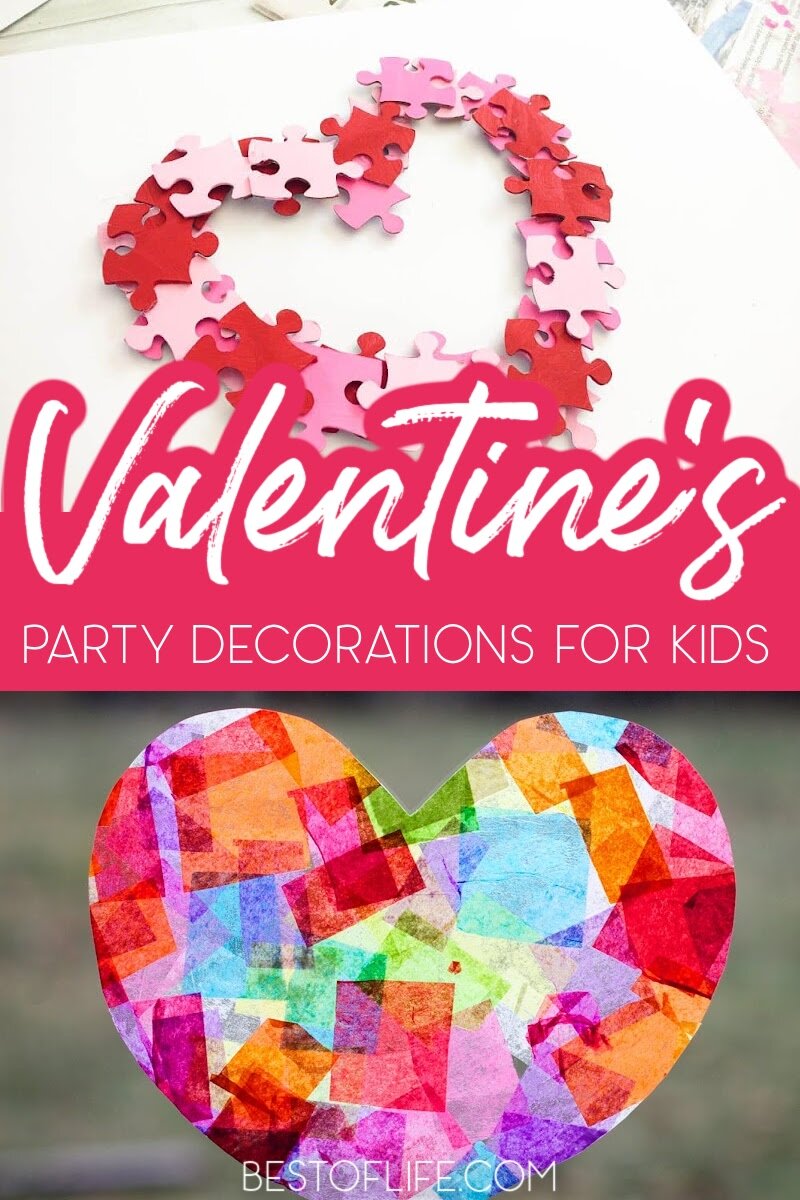 Valentine's Day is about sharing kind words with others and learning how to care for your friends for kids. Schools often throw Valentine's Day parties for students and teachers to decorate classrooms. Teachers and parents can use some of the best Valentine's Day party decorations for kids.
Valentine's Day is a time when love is in the air and shown in many different ways. Get crafty and DIY yourself some amazing Valentine's Day party decorations for kids so they can celebrate the holiday in their own ways. If there was ever a holiday that screamed DIY crafts, it would be Valentine's Day.
There's nothing better than putting your heart into Valentine's Day crafts. In fact, that's a good way to get Valentine's Day party decorations for kids. All you would need is the supplies like paper or cardstock, glue, scissors, cardboard, colored markers, and perhaps a bit of crafting magic.
Then, you would need some inspiration, some ideas that can come together to make the Valentine's Day crafts fun for kids. When all is said and done, you will have the best Valentine's Day decorations for your home or classroom.
Heart Suncatchers | Fireflies and Mud Pies
Heart Wreath | The Resourceful Mama
Love Bug Sticks | Sunshine Whispers
Heart Pinata | Red Ted Art
Heart Chains | One Creative Mommy
Valentine's Day Party Decorations
We already know how to decorate for Halloween, Christmas, even the Fourth of July. But we don't really see a whole section at the store for Valentine's decorations. Instead, we see chocolates, stuffed animals, and flowers. Luckily, the craft store will have everything you need to create your own decorations for the holiday of love.
Kids may not understand love just yet, we adults may not either. But kids can still get involved in the celebrations, just in a different way. Instead of celebrating the love of two people, they can celebrate friendship, family, and just caring for your fellow humans.
Heart Puzzle Wreath | A Few Shortcuts
Thumbprint Heart Jars | It All Started With Paint
Yarn Wrapped Hearts | Kaylee Eylander
Valentine's Day Votives | Homemade Serenity
Conversation Heart Printable Decor | Val Event Gal
Decorating for Valentine's Day
We used to hand out special little cards with fun characters and sayings on them at school. Each student would put a bag on their desk and then everyone would go around and place a card in each bag. That is a great tradition and it still happens in some classrooms around the country.
But it helps to add a touch of love around the classroom during the season. We can use Valentine's Day decorations as a way to slowly come back down from our holiday highs leftover from Christmas and New Year's. Think of it as a buffer between the magic of the holiday season and the magic of spring.
Heart Art | Design Improvised
Valentine's Day Windsocks | Non-Toy Gifts
Glitter and Watercolor Confetti Garland | Burlap and Blue
Valentine's Day Flower Wreath | The House That Lars Built
Tulle Garland | My So Called Crafty Life
More Valentine's Day Ideas
35 DIY Valentines Day Crafts for Kids that Will Save Parents Money | Crafting is not only a fun way to spend quality time with family. It is often more affordable, too!
DIY No-Carve Pumpkin Decorating Ideas | This is all about Valentine's Day but DIY doesn't have to start and stop with a single holiday.
15 Free Christmas Printables | Christmas Signs | You can even print some Christmas magic when we get back around the sun again.
Summer Decorations for an Outdoor Party to Remember | Summer is a little closer than the rest of the holidays and there is still stuff to celebrate.
July 4th Decorations | Fourth of July Front Doors that Pop | Especially the Fourth of July. People focus on decorating the sky but we can also get patriotic in other ways.