10 Uplifting Labor Day Quotes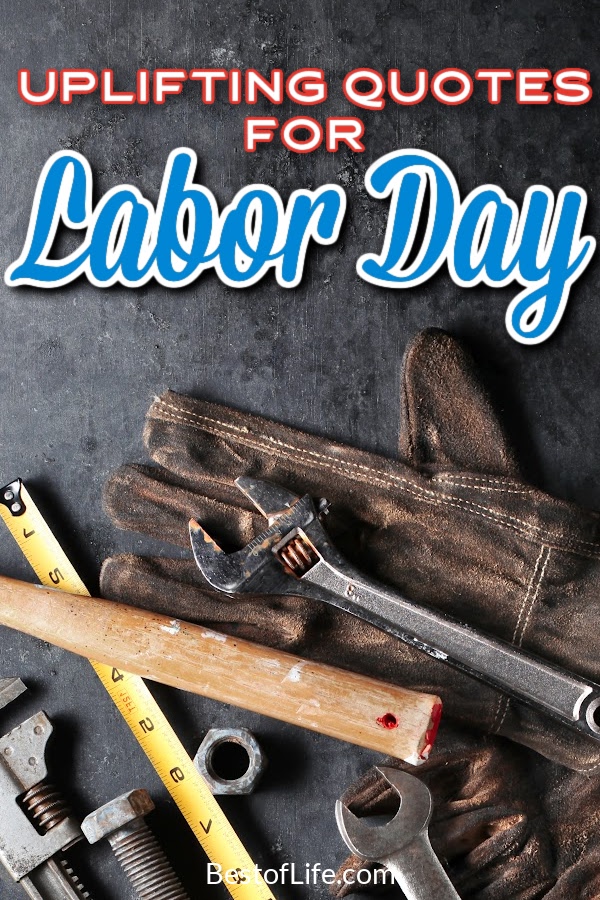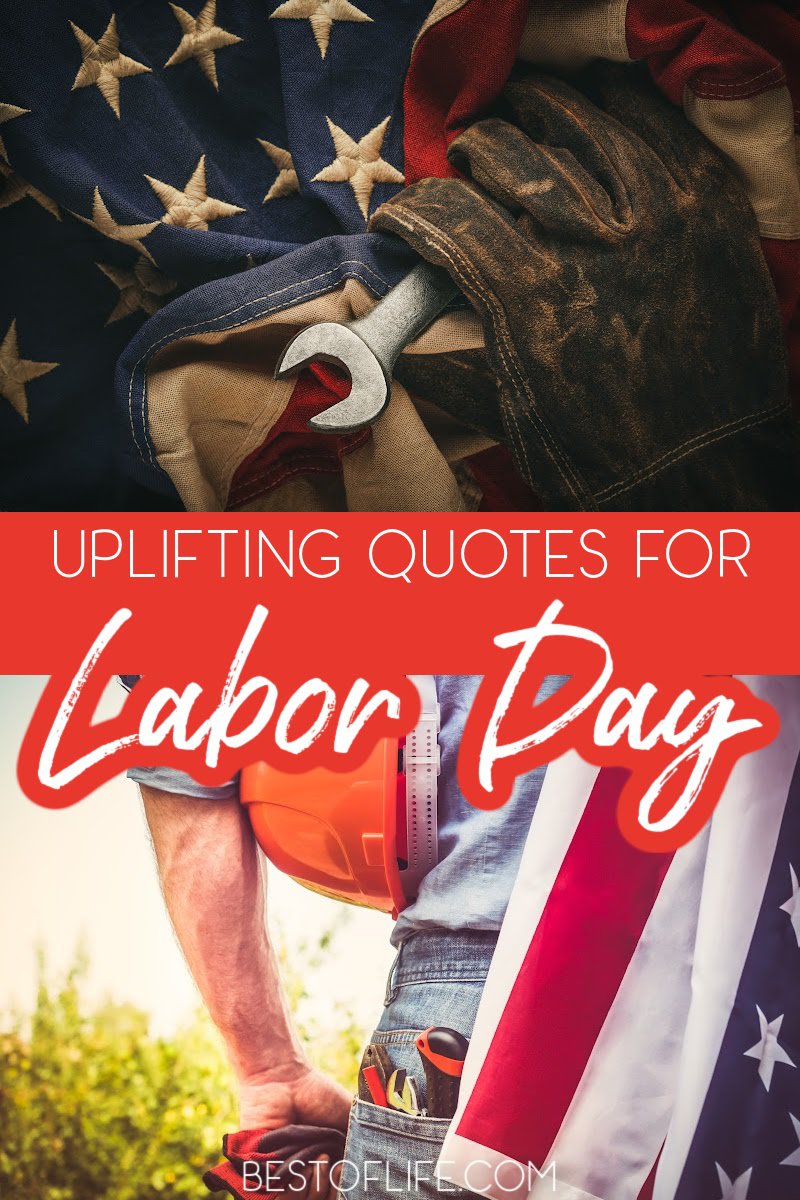 Labor Day is about us, the American workers. We have labor activists to thank for this federal holiday that recognizes our efforts. Time has helped us disconnect from the meaning behind this special day. But maybe some uplifting Labor Day quotes can help us all remember.
The best uplifting Labor Day quotes can help us remember the collective strength of America's workforce and our contributions to the achievements of the USA. The history of Labor Day is pretty clear except for one thing, the founder(s). History believes that we can thank two American workers, Peter J McGuire and Matthew McGuire, for Labor Day.
The important thing to remember is that Labor Day started as an activist movement that believed American workers deserved recognition. American workers helped develop neighborhoods, pushed lives forward, and gave America so much potential as a country.
The first Labor day was celebrated on Tuesday, September 5th, 1882. However, it was only in New York City, and it took time for the rest of the country to catch on to the idea. President Grover Cleveland signed Labor Day into federal law on June 28th, 1894.
That means it took over ten years from the inception of the idea to federal law but better late than never. Now, we celebrate Labor Day with parades and picnics and just relaxing. But we should always remember why Labor Day became a federal holiday.
In fact, remembering American history honors those who lived it and prepares us for obstacles that may end up in our path once again as a nation. These uplifting Labor Day quotes could help us celebrate this special day with a little more honor and pride.
Uplifting Labor Day Quotes
"The more I want to get something done, the less I call it work." -Richard Bach
"The only place success comes before work is the dictionary." -Vince Lombardi
"Whatever you want to do, if you want to be great at it, you have to love it and be able to make sacrifices for it." -Maya Angelou
"Follow your passion, be prepared to work hard and sacrifice, and, above all, don't let anyone limit your dreams." -Donovan Bailey
"Life doesn't require that we be the best, only that we try our best." -H. Jackson Brown Jr.
"Dreams don't work unless you do." -John C Maxwell
"Success doesn't come from what you do occasionally, it comes from what you do consistently." -Marie Forleo
"Dreams are lovely, but they are just dreams. Fleeting, ephemeral, pretty, but dreams do not come true just because you dream them. It's hard work that makes things happen. It's hard work that creates change. -Shonda Rhimes
"It's not about money or connections – it's the willingness to outwork and outlearn everyone." -Mark Cuban
"Before the reward, there must be labor. You plant before you harvest. You sow in tears before you reap joy." -Ralph Ransom
More Quotes
10 Best Summer Captions for Instagram | Labor Day quotes are fun, but we can't forget about summer and the many things it brings us all.
Best Quotes for National Relaxation Day | Relaxation Day is another day that we should add more stock to and celebrate more openly.
Powerful Quotes For Entrepreneurs | There is nothing wrong with being dedicated to your career path. But a life of work is not a life at all.
Funny Smartass Quotes About Relationships | Being funny in your relationships is nice, but being able to be a smartass is even better.
Quotes About Surrounding Yourself with Happiness | We should always remember that we are in control of our happiness, and as long as it doesn't;t hurt anyone, we should go for it!