Be a Fruit Loop in a World of Cheerios Inspiration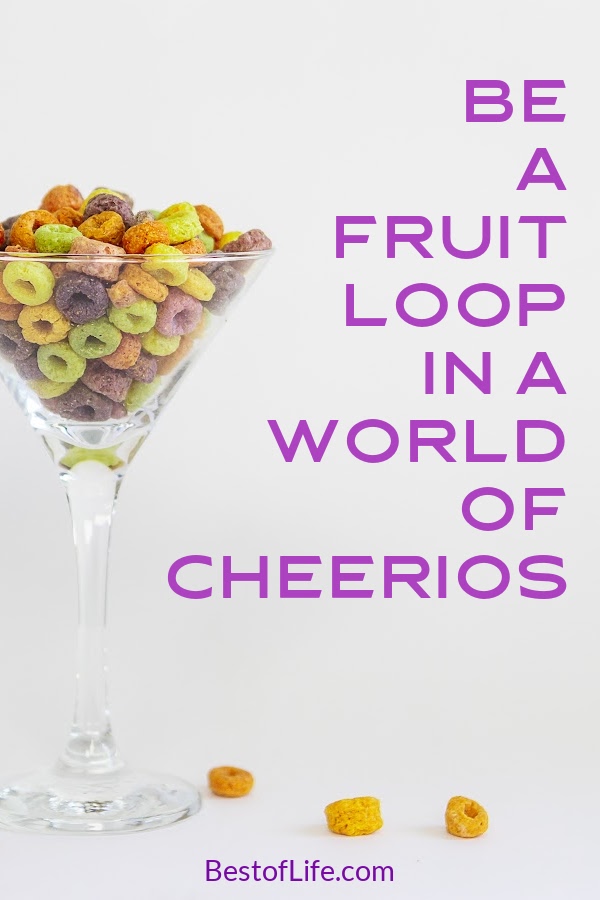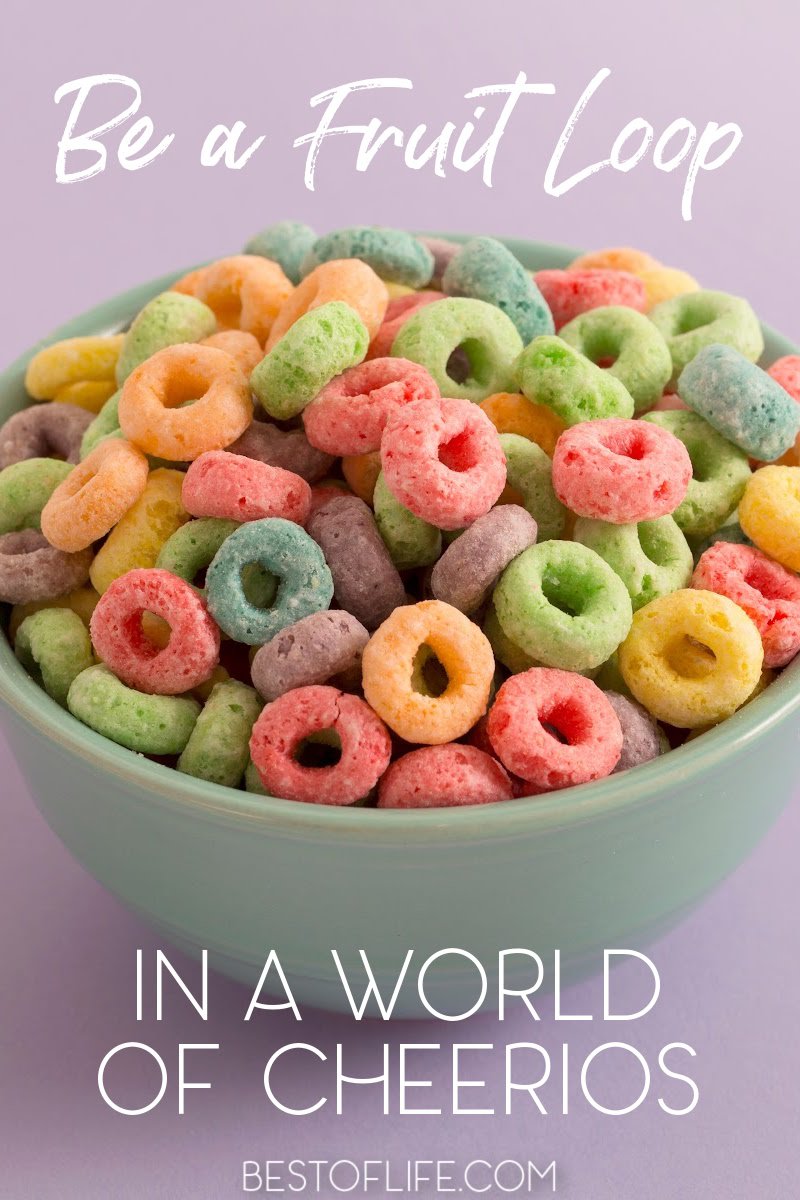 There are still plenty of people who want to forge their own paths. These people usually aren't afraid of standing out in a crowd, being a leader. You could be that way too. Think of it this way, you should always work to be a fruit loop in a world of Cheerios.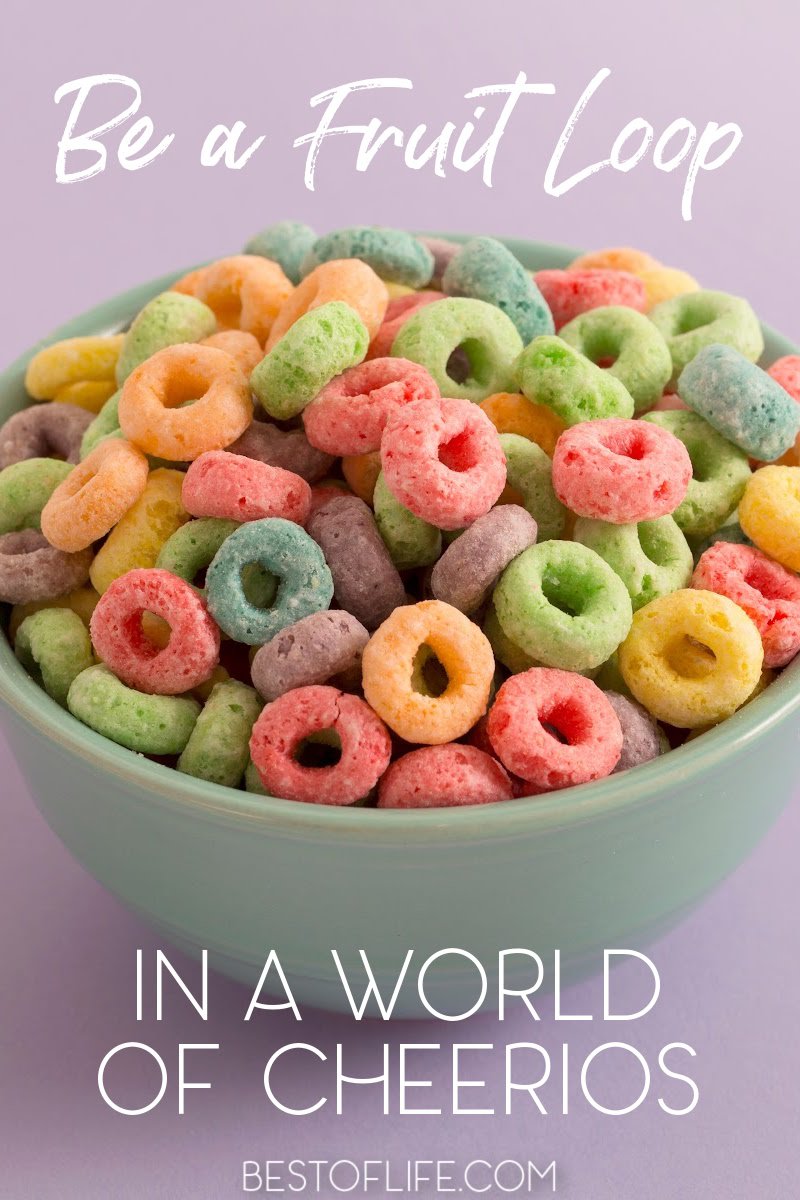 It has never been more difficult to be yourself. Social media has changed the way we think, act, feel, and even what we do. We look for ways to be part of a hashtag trend instead of looking for ways to stand out. But that doesn't mean everyone feels that way.
What does it mean to you to be a fruit loop in a world of Cheerios? Find ways to be a leader and stand out from the crowd. We are surrounded by people, even when we think we aren't. There is social media, communities, towns, there are people everywhere.
It can be very easy to get lost in a crowd be it in real life or in the digital world. But there are so many reasons to stand out. Teens are looking for ways to differentiate themselves for their college applications. Adults want to do the same but for job applications.
We even want to find someone romantically and being the same as every other person doesn't impress anyone. That is why we want to find ways to be a fruit loop in a world of cheerios.
Be a Fruit Loop in a World of Cheerios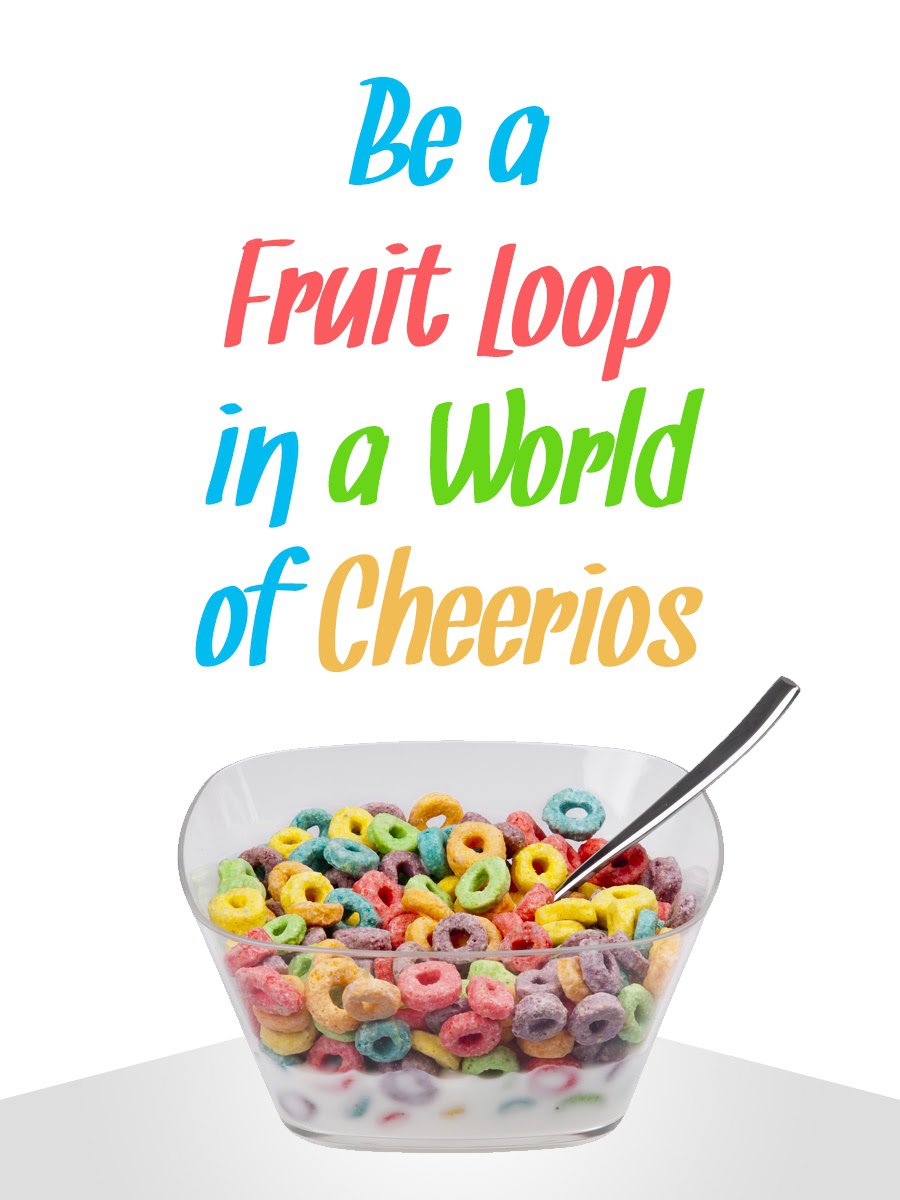 Learn New Skills
A skill is a great way to differentiate yourself from others. Of course, learning a skill doesn't happen overnight. But if you can take the time to learn something you are passionate about. You could use that skill to make yourself stand out.
No matter what kind of skill it is, it doesn't matter. What matters is that you build out your passion, become productive, and be a fruit loop in a world of Cheerios.
Follow YOUR Wants
One thing many people do is keep quiet. For example, you're with a group of friends, trying to figure out what you want to eat. You want burgers but your other friends are saying tacos. You don't speak up because you don't want to rock the boat but that is going after what you want.
This is just food but that way of thinking lends itself to other aspects of life as well. Don't be afraid to go after what you want. You may not get everything you want but you expressed yourself and that is what matters.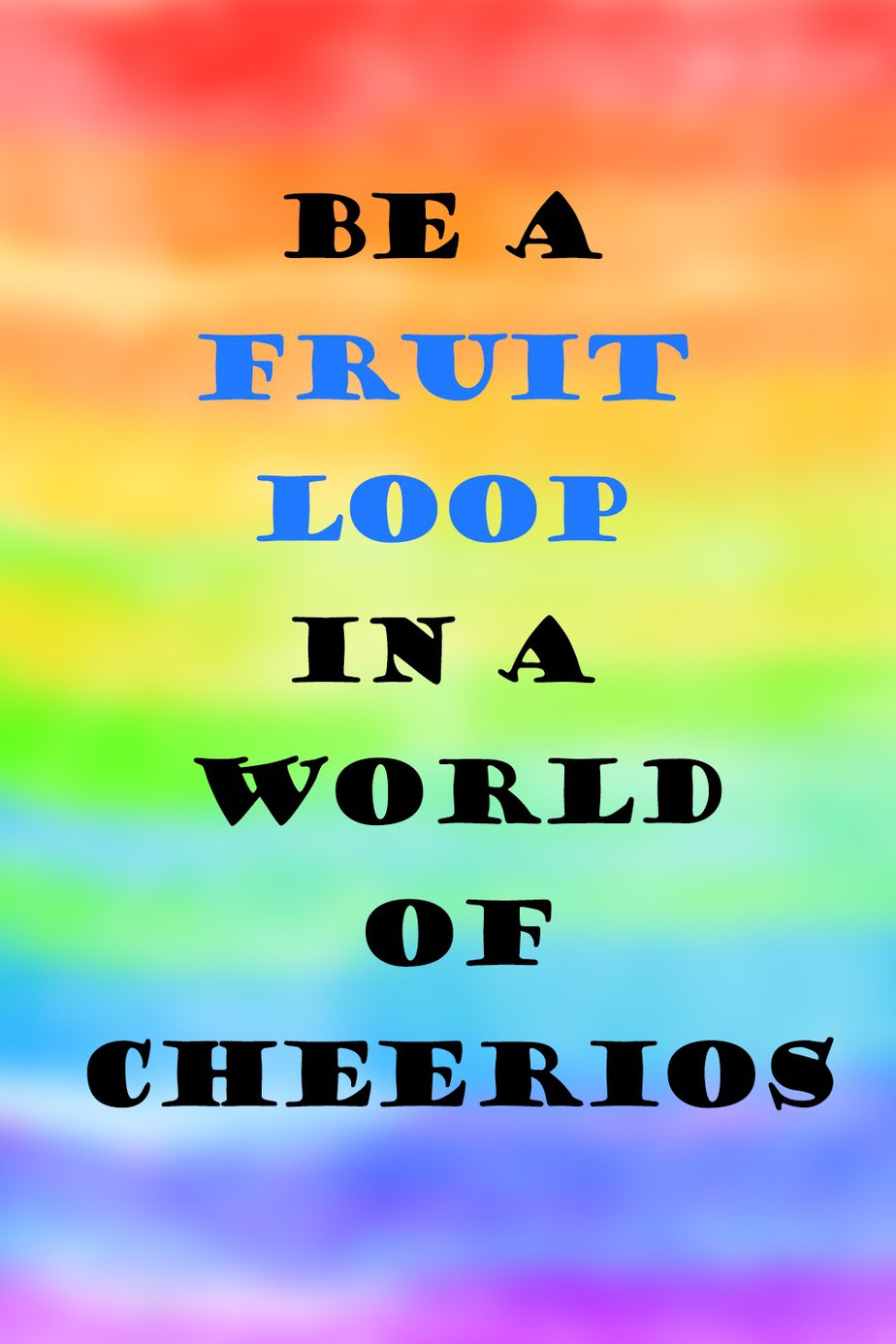 Pay Attention to Others
Chasing your wants is different than paying attention to others. You can learn a lot about someone by what they do and say. That information could help you figure out ways for you to be a fruit loop in a world of Cheerios. You especially want to pay attention to the leaders, the loudest voice in the room.
This is how you learn the skills to be a leader and then put your own spin on it.
Bad Situations, Bad Reactions
Being different means being a leader. You don't need people to follow you, that isn't the goal. The goal is to live your life in the best ways possible for you. To live your best life. But being a leader means paying attention to how you react.
There are very few bad situations, but there are even more bad reactions. Those reactions can improve a situation or make it worse. That is why you always want to make sure that your reactions are improving the situation.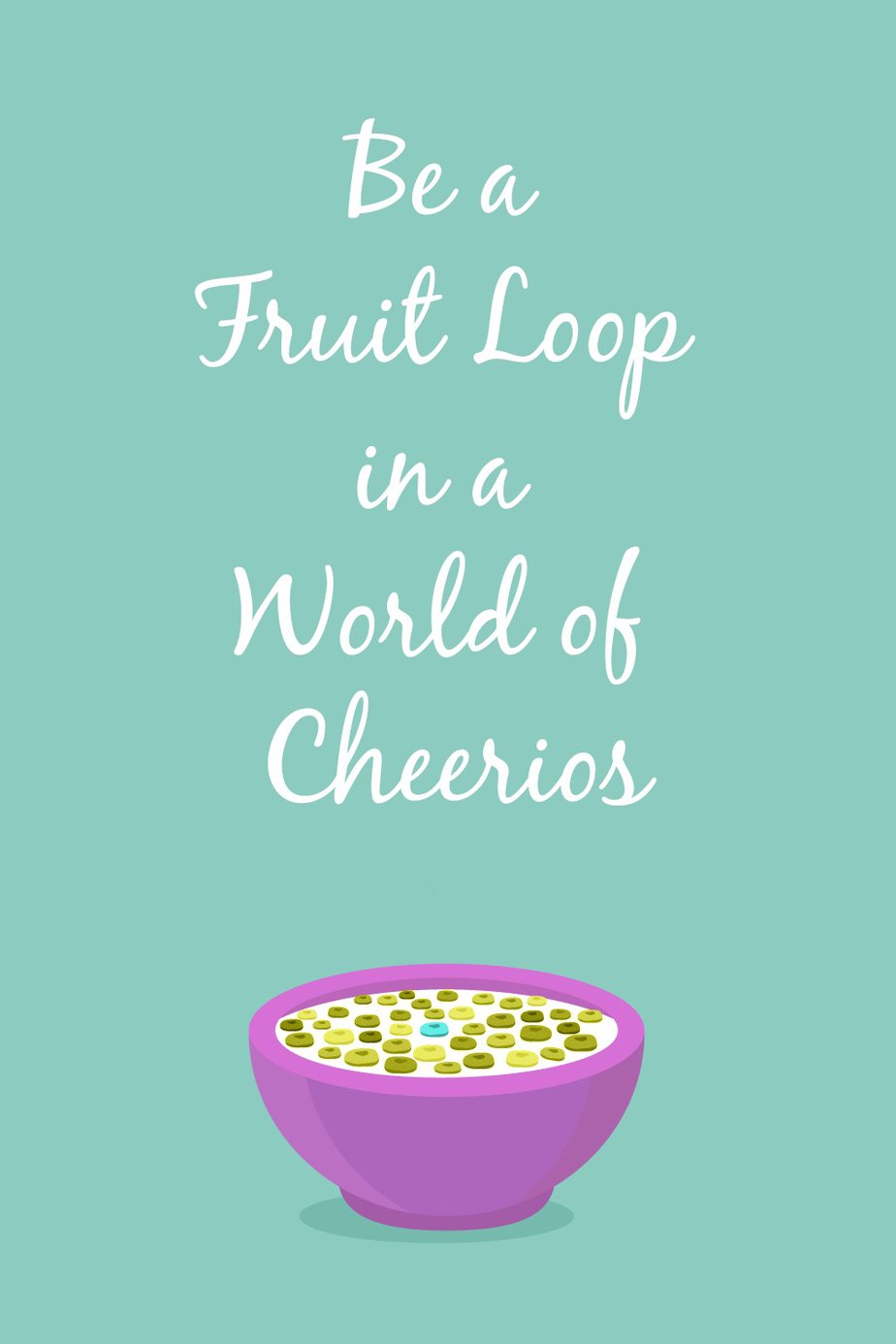 Be a Fruit Loop in a World of Cheerios
Being different isn't easy and there is nothing wrong with being fearful. But you should never let fear stop you from reaching the goals you want most. Your goals could be that perfect college application or that perfect job, or even that burger instead of tacos. No matter what they are, the most important thing you can do is try.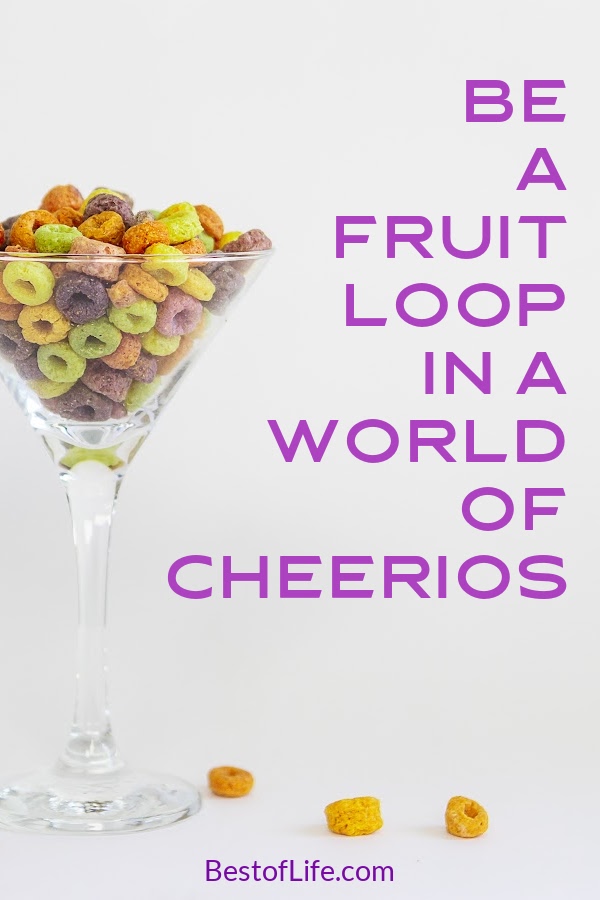 More Inspiration
Best Quotes About Direction and Purpose | Direction and purpose help make life more enjoyable. But we need to find that direction and that purpose first.
Inspirational Tuesday Motivation Quotes to Keep you Going | Everyone talks about how they hate Mondays, but it is Tuesday that we should worry about.
10 Positive Quotes to Live by for Couples | Stay positive, after all, you're alive, you're able to read this, and you are with someone you love.
Powerful Quotes For Entrepreneurs | Starting a business is not easy, but there is a lot of power behind the possibilities.
Quotes About Surrounding Yourself with Happiness | We should surround ourselves with love and happiness if we want to be loved and live a happy life.