Best Burger Recipes For Grilling Out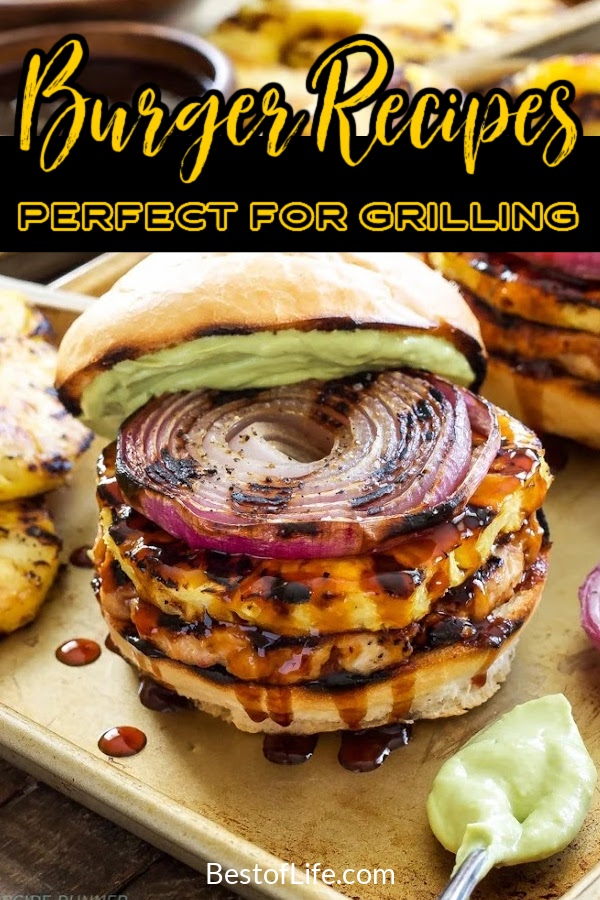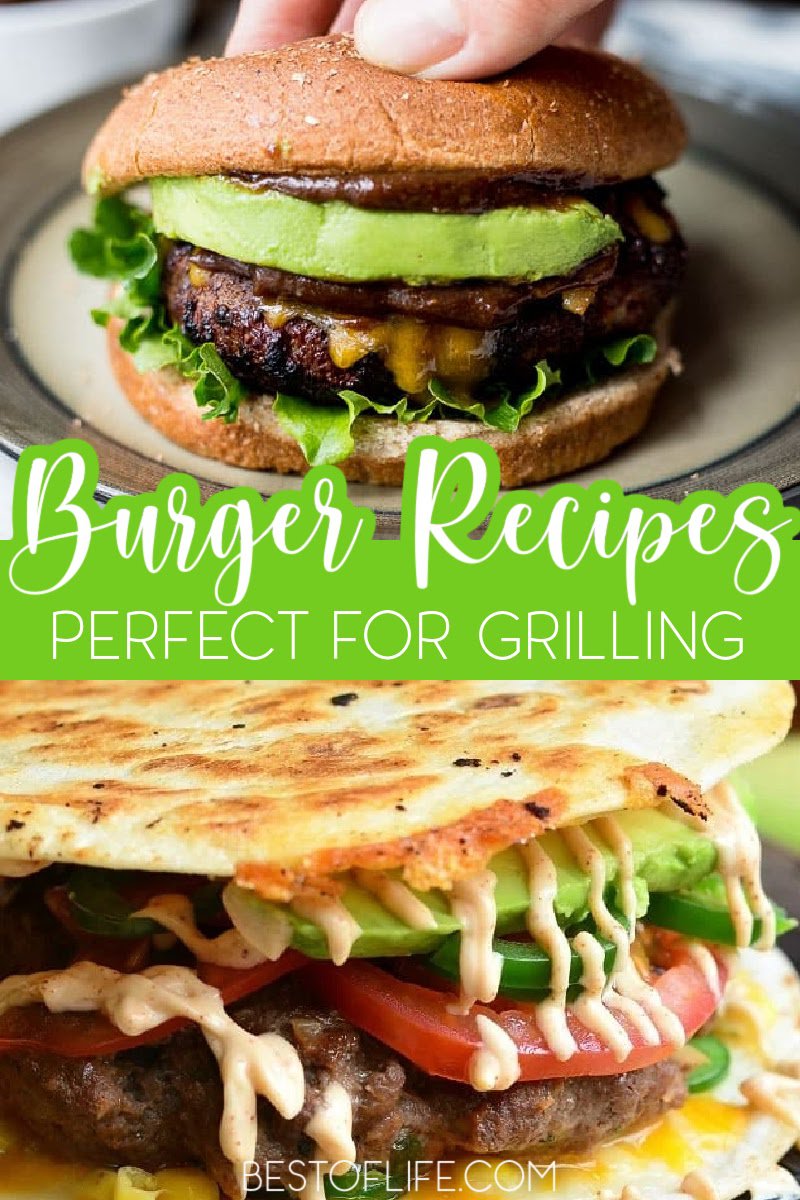 Breaking out the grill, lighting some charcoal, (propane just isn't the same), and throwing some burgers on the grill. Sounds like an awesome day with friends, family, or solo. Now that you're grill is prepped and you're thinking about using it, get the best burger recipes for grilling.
If you're not ready to pack up that grill just yet, then get some more use out of it with some of the best burger recipes for grilling out. For some people, it's almost time to put away the grills and start cooking inside. Luckily for me, I live in California, so I can still grill outside.
Don't worry, I care about all of you, even if you're reading this as it rains outside. Remember, grilling can be done inside as well. That means you can still enjoy some of the best burger recipes for grilling. All you need is the recipe, the ingredients, a burger press, and a cast-iron skillet with the grill bars on it.
If you're lucky enough to have nice weather, (sup Cali?) then you can get outside and enjoy your BBQ.
Chicken Burger | A Dish of Daily Life
Cowboy Burger | The Jenny Evolution
Smokey Grilled Pineapple Burgers | Fit Views
Crack Burger | Plain Chicken
Teriyaki Turkey Burgers | Recipe Runner
Best Burger Recipes for Grilling
That is a trick question, all burger recipes are great for grilling. But that doesn't mean that every burger thrown on the grill comes out well. You need to use the best burger recipes to make your burgers. The grill is not mandatory but it does enhance the experience.
The question should be what are your favorite burger recipes? You will need to pick the base, usually ground beef but could be chicken, turkey, a mixture of all, or vegan, it's up to you. Then, you can use one of these recipes that uses the base you prefer to get a tasty meal.
Quesadilla Burger | Will Cook For Smiles
Pub Burger | Grilling 24×7
In N Out Double Double Animal Style Copycat | Dinner, Then Dessert (You're welcome non-Californians)
Honey BBQ Bacon Burger | Plating Pixels
Jalapeno Cheddar Juicy Burger | Betsy Life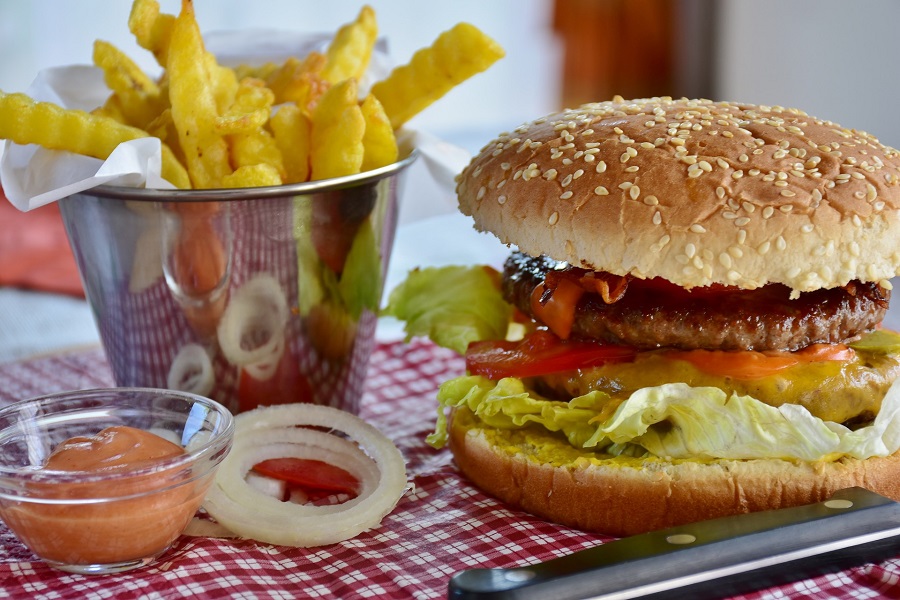 Picking a Side

What sides go with the best burger recipes for grilling? We all know the usual, fries. But fries aren't the only things you can serve with burgers. You can venture out of the norm and make special fries like garlic parmesan cheese fries or chili fries. But there are still other options out there that pair well with burgers.
Pasta salad is a good choice, you can also use a watermelon feta salad or really any type of salad. Baked beans fit perfectly well too; make them BBQ baked beans for an added punch. We can't forget onion rings as a side either. Homemade onion rings are far superior to anything you would find in a store so go the extra mile.
Whiskey Burger | Mantitlement
Asian Burger | Carlsbad Cravings
Gyro Burger | Burger Artist
Cobb Salad Burgers | Neighbor Food Blog
Best Homemade Burger | The Frugal Girls
Burgers and Drinks
Don't forget that the best drinks to have with your grilled burger are of the beer variety. If you don't want to or can't get your grill out then try something a little more romantic. Just don't forget to have a date with you. The goal is to make the burger a well-rounded meal.
French Onion Soup Burger | Thomas Breads
Spicy Guacamole Burger | Sprig and Flours
Swiss Pan Burgers | Iowa Girl Eats (Told you I got your back)
Salmon Burgers With Avocado Salsa | Cooktoria
Chicken Parmesan Burgers | Andie Mitchell
More Recipes
Beyond Meat Burger Recipes | We can go far to the vegan side and use beyond meat for burgers as well. Though you should be warned, you may end up making the switch permanent.
Finger Food Appetizers for your Summer Party | It is safe to assume if you're grilling, you're hosting a summer party. Summer parties need more than just the main course.
Homemade Tzatziki Sauce Recipe | Top your burgers with something different, tzatziki sauce which goes very well with lamb.
Quinoa Side Dish Recipes for a Protein-Packed Meal | Quinoa side dishes are a great option if you want to pack in the protein.
Beer Dip for Pretzels | Beer dip is a great way to hold yourself over until the burgers are ready.