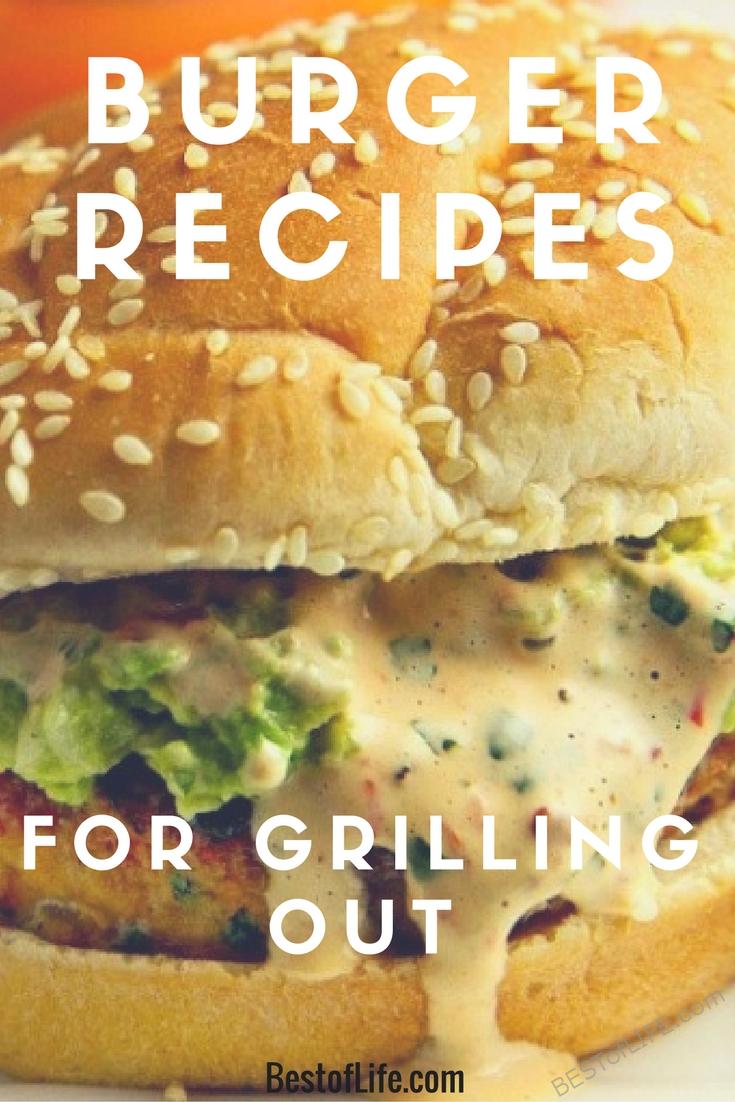 Breaking out the grill, lighting some charcoal, (propane just isn't the same) and throwing some burgers on the grill. Sounds like an awesome day with friends, family, or solo. Now that you're grill is prepped and you're thinking about using it, get the best burger recipes for grilling.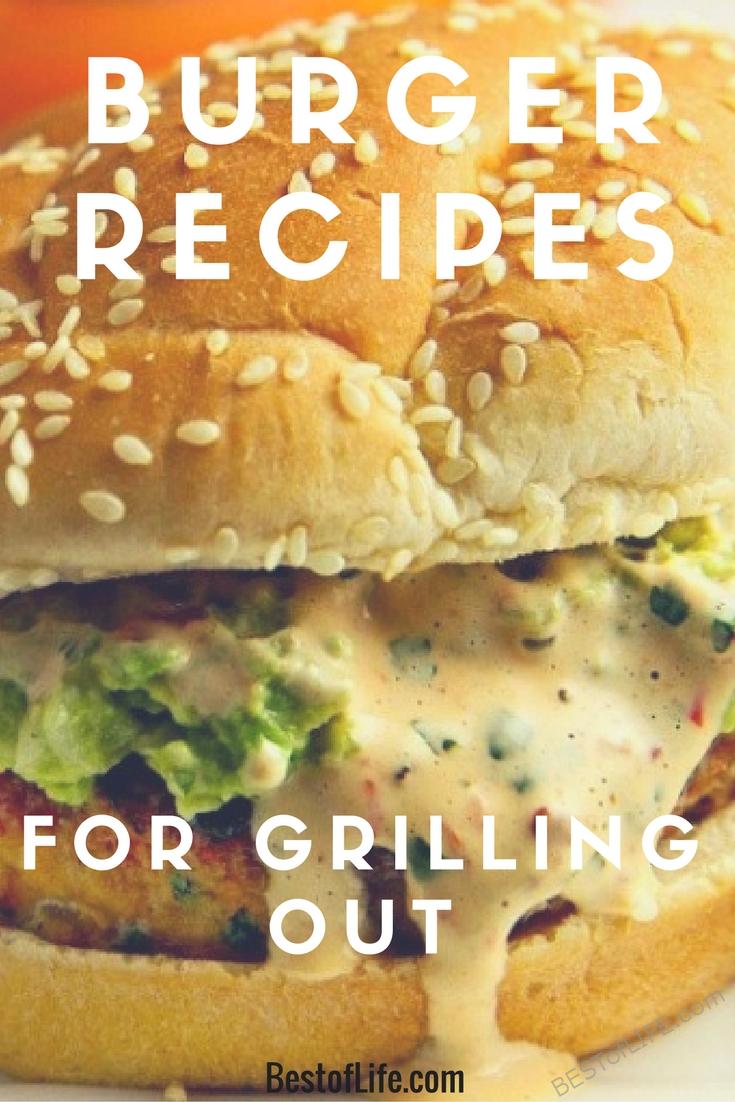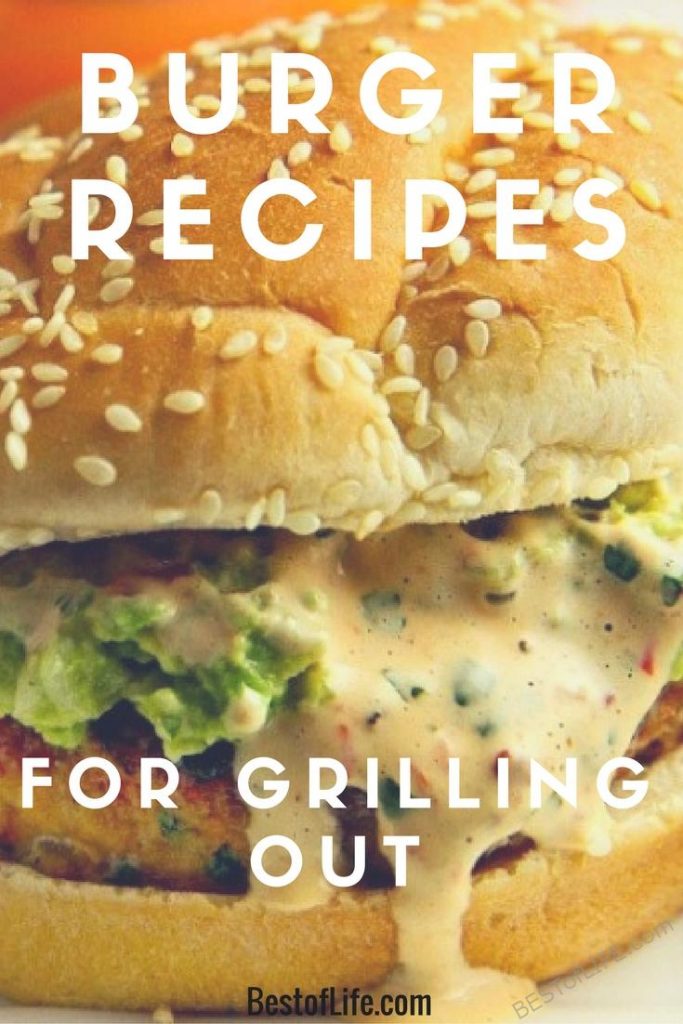 If you're not ready to pack up that grill just yet, then get some more use out of it with some of the best burger recipes for grilling out.
For some people, it's almost time to put away the grills and start cooking inside. Luckily for me, I live in California, so I can still grill outside. Don't worry, I care about all of you, even if you're reading this as it rains outside. Remember, grilling can be done inside as well. That means you can still enjoy some of the best burger recipes for grilling. All you need is the recipe, the ingredients, a burger press, and a cast iron skillet with the grill bars on it. If you're lucky enough to have nice weather, (sup Cali?) then you can get outside and enjoy your BBQ.
Chicken Burger | A Dish of Daily Life
Cowboy Burger | The Jenny Evolution
Smokey Grilled Pineapple Burgers | Fit Views
Crack Burger | Plain Chicken
Teriyaki Turkey Burgers | Recipe Runner
Quesadilla Burger | Will Cook For Smiles
Pub Burger | Grilling 24×7
In N Out Double Double Animal Style Copycat | Dinner, Then Dessert (You're welcome non-Californians)
Honey BBQ Bacon Burger | Plating Pixels
Jalapeno Cheddar Juicy Burger | Betsy Life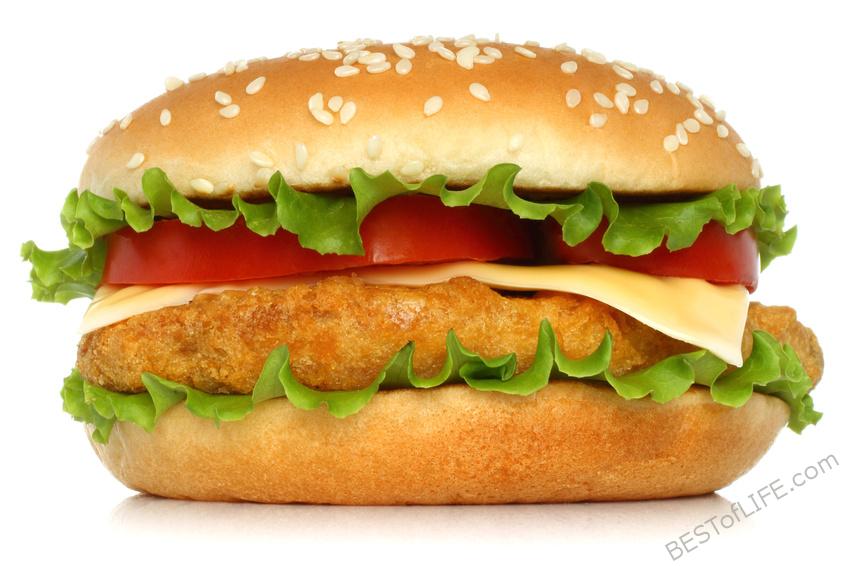 Whiskey Burger | Mantitlement
Asian Burger | Carlsbad Cravings
Gyro Burger | Burger Artist
Cobb Salad Burgers | Neighbor Food Blog
Best Homemade Burger | The Frugal Girls
French Onion Soup Burger | Thomas Breads
Spicy Guacamole Burger | Sprig and Flours
Swiss Pan Burgers | Iowa Girl Eats (Told you I got your back)
Salmon Burgers With Avocado Salsa | Cooktoria
Chicken Parmesan Burgers | Andie Mitchell
Don't forget that the best drinks to have with your grilled burger are of the beer variety. If you don't want to or can't get your grill out then try something a little more romantic. Just don't forget to have a date with you.