21 Finger Food Appetizers for your Summer Party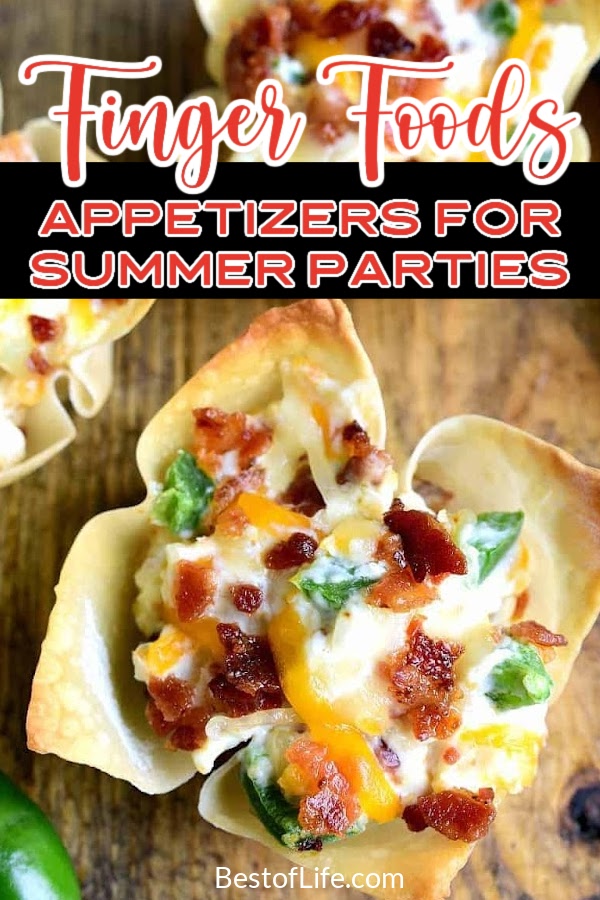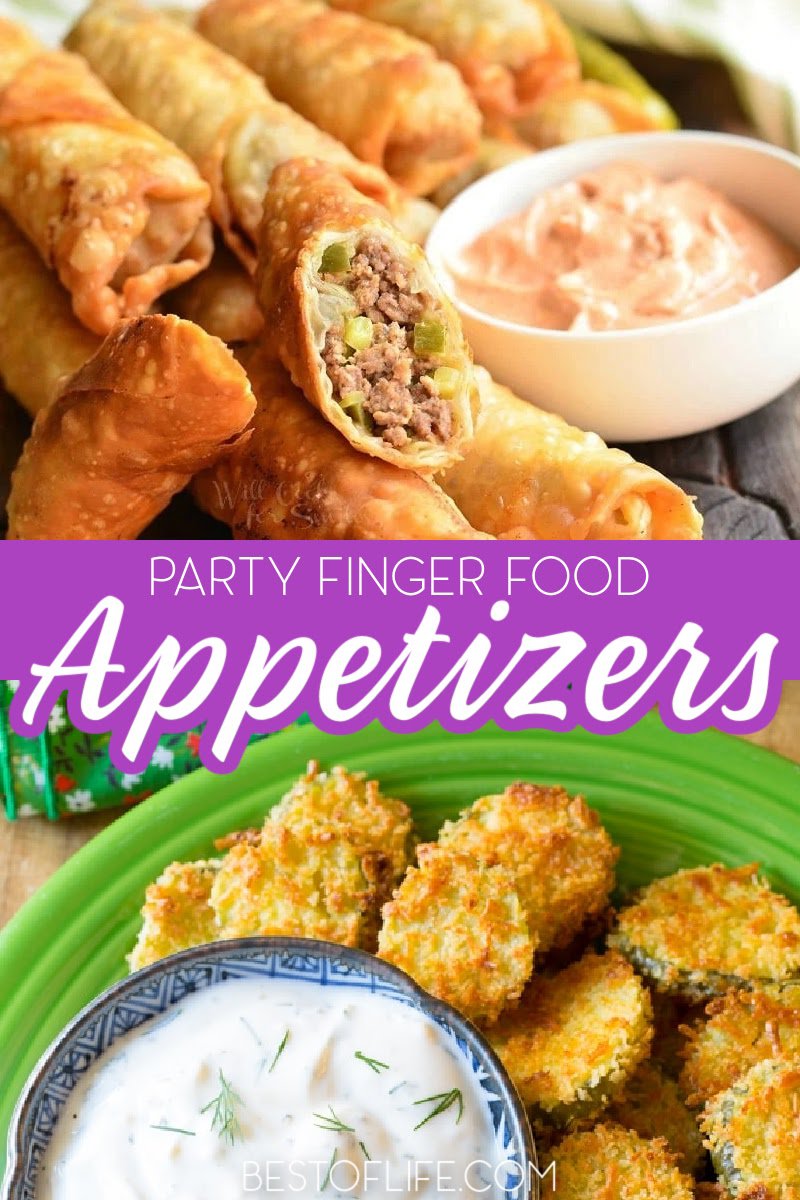 A typical party meal consists of a few different parts, like the main course and the desserts, but the appetizers should never be forgotten. Finger food appetizers work best for summer parties, and there are many different ones to choose from.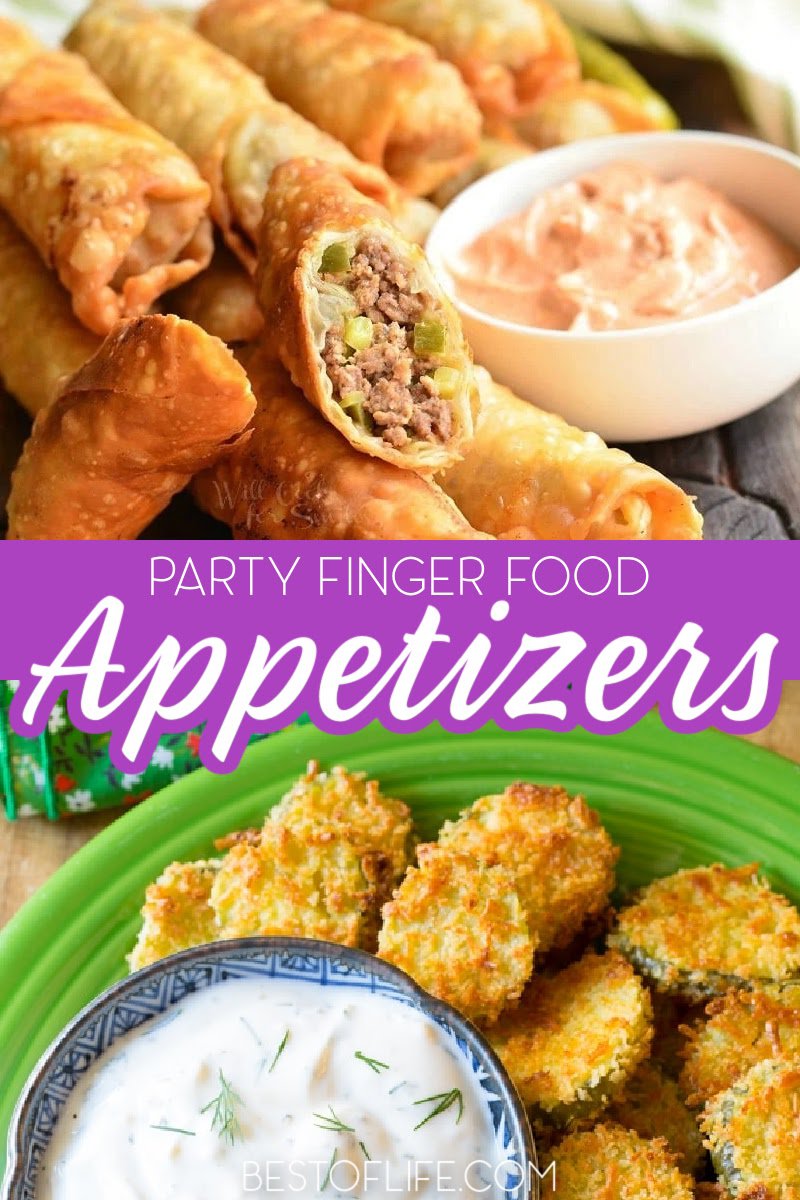 Summer is here, and that means vacation time, bathing suits, and, of course, barbecues! Summer party ideas range from swimming parties to indoor cool-down parties, but all of them have one thing in common: food.
Food plays a major role in just about any gathering and can make or break a summer party. Find the best finger food appetizers to help keep everyone at your party happy and full as they celebrate whatever the occasion may be (even if it's just a summer Saturday).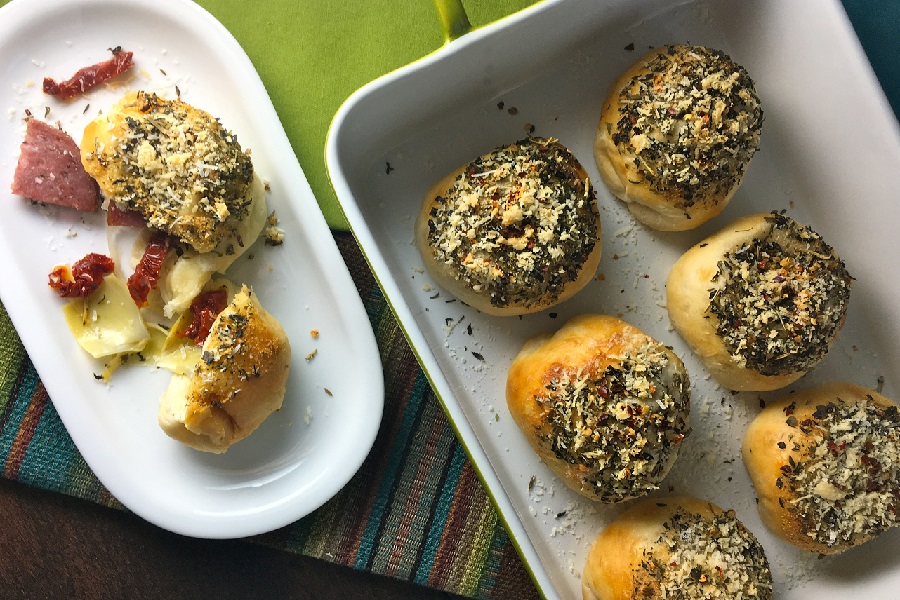 When you start to plan out your summer parties, the most important thing to decide on is the menu. Figuring out what the best summer food ideas are for your summer party is crucial to making sure it goes off without a hitch.
While this task may feel overwhelming, it can actually be quite simple once the appetizers have been decided. The best summer parties involve delicious finger food appetizers that are not only easy to make but also easy to share.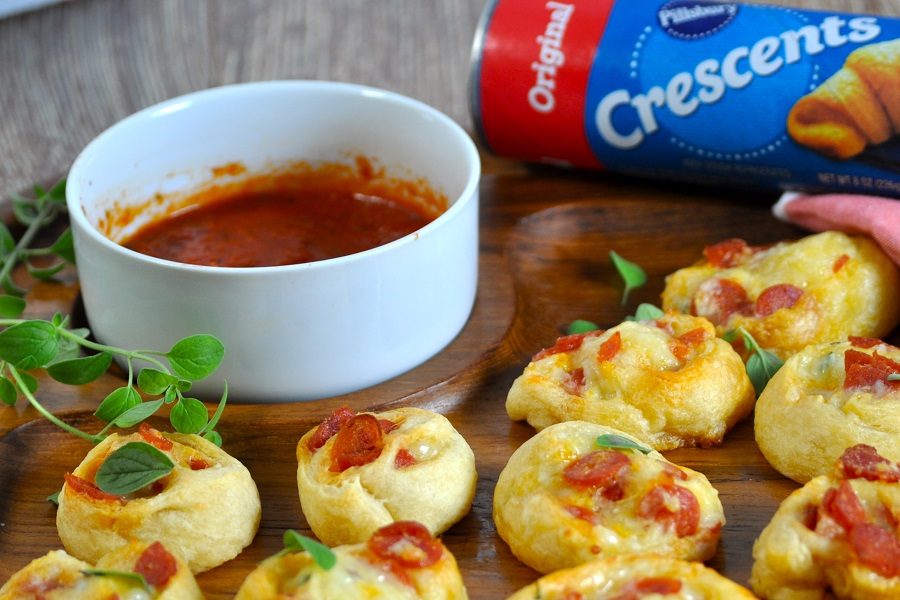 These finger food appetizers can impress and please your guests, especially if they are served on a fun, summery platter. Use disposable appetizer plates for easy cleanup, and be sure to pair them with a delicious cocktail.
Easy Crostini Bruschetta Appetizer Recipe
Easy Little Smokies Party Recipe
Low Carb Mini Bell Pepper Nachos Recipe
Black Bean Salsa With Avocado Recipe
Crockpot Black Bean Dip Recipe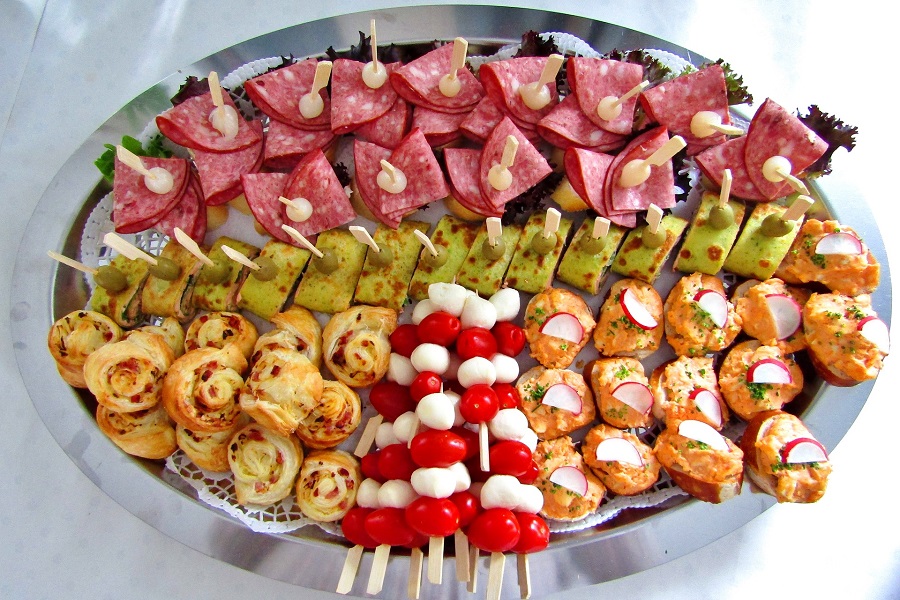 Finger Food Appetizers
There are so many reasons to use finger food appetizers for your next party or even as just a snack. They are usually small, which means they won't require much effort to make.
The size also means that you can easily offer a variety of options for people to enjoy at a party.
Oven Baked Fried Pickles | A Spicy Perspective
Irish Potato Bites | Home Made Interest
Slow Cooker Kielbasa Bites | Mom on Timeout
Mini Bacon Cheeseburger Bites | Small Town Woman
Sausage and Cream Cheese Biscuit Bites | Plain Chicken
Cucumber Bites | Valya's Taste of Home
Cheeseburger Egg Rolls | The 36th Avenue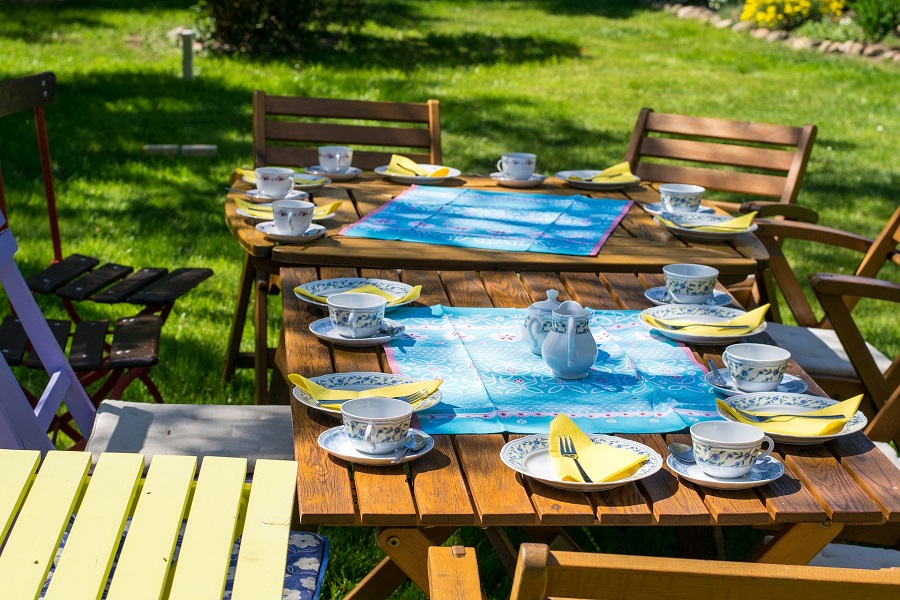 Variety is the Spice of Life
Variety is the most important aspect of party food. Imagine going to a party where there is only one type of chip, one dip, and one drink option. People may enjoy the party, but they will notice the lack of options.
You can change that up by making as many different finger food appetizers as possible.
Sausage Pineapple Bites | Noshtastic
Bacon Cheddar Ranch Pinwheels | Jewel Blog
Bacon Brown Sugar Smokies | Dinner Then Dessert
Guacamole Shrimp Bites | Well Plated
Antipasto Skewers | Dinner at the Zoo
Bacon Cream Cheese Bites | Garnish with Lemon
Spinach Puffs | Deliciously Declassified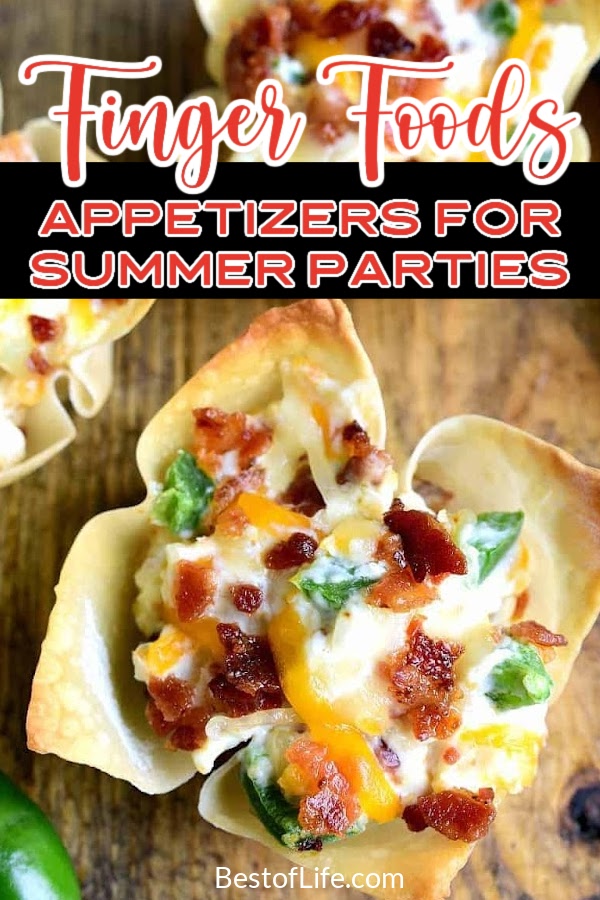 More Recipes
Best Pizza Recipes For a Football Party | Pizza and football just make sense. Forget the wings during your next game day party; go straight for the pizza.
Best Sangria Recipes to Sip on | Sangria is a delicious way to change things up with your favorite wines and fruits.
25 Easy Apple Dessert Recipes to Enjoy All Year | Apples have a health value, so does that mean that any dessert that utilizes apples is healthy? Let's go with yes.
Best Burger Recipes For Grilling Out | Burgers are not as healthy as apples, but they do have some healthy things on them, right?
Best Chocolate Chip Cookie Recipes | Chocolate chip cookies don't need to be healthy; they just need to be delicious, and these ones are beyond delicious.