Best Pizza Recipes For a Football Party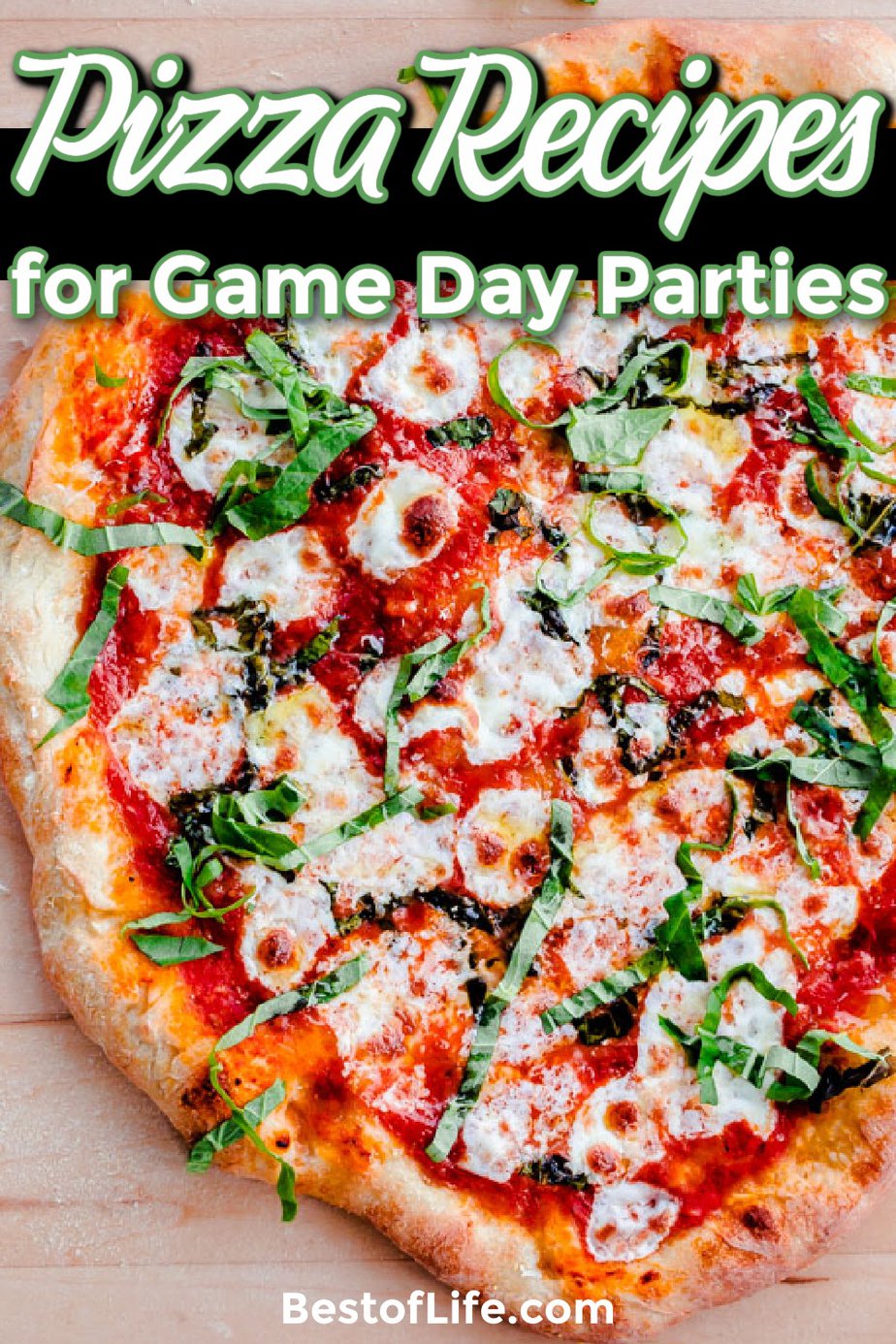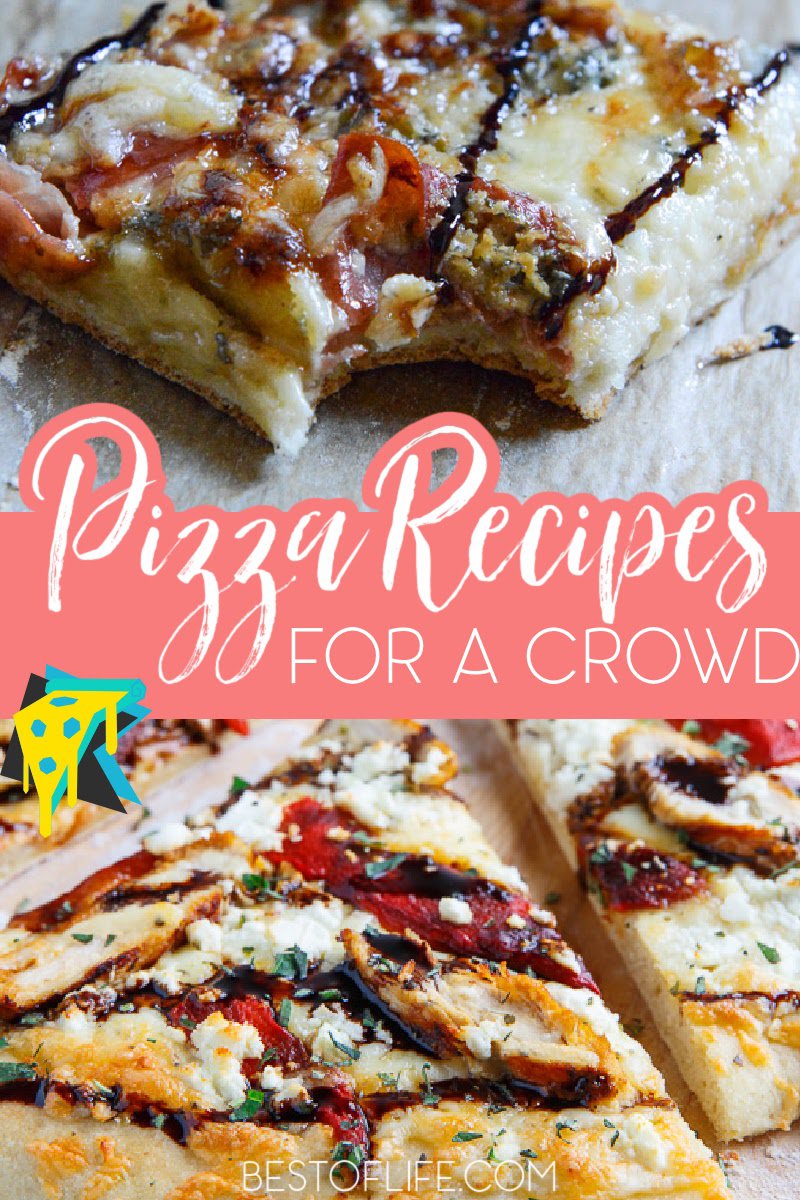 You can't whip up these amazing pizza recipes without some essential
kitchen items
.
Pizza pans
, a
pizza cutter
, some
sauce
,
mozzarella cheese
,
Parmesan cheese
, and of course you need an
apron
! Once you have everything you need, you can impress friends and family with just a few simple steps.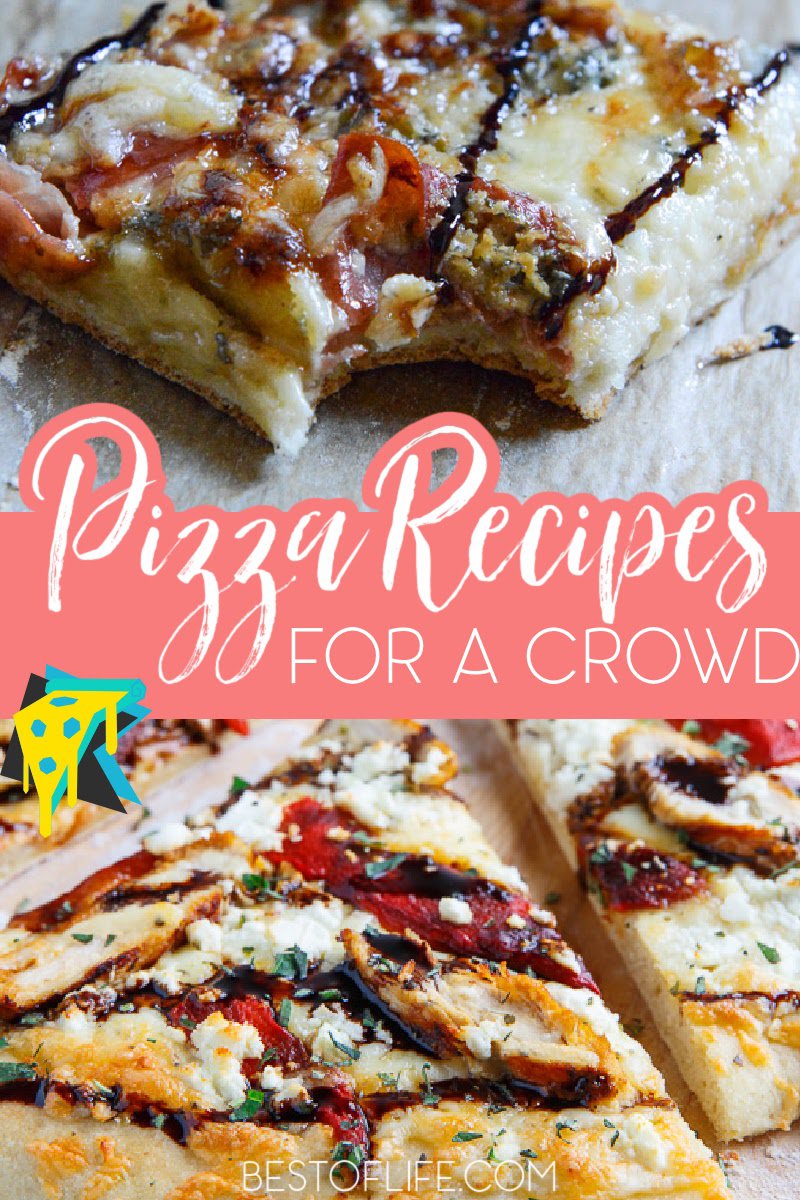 These pizza recipes are perfect for parties, family gatherings, and just a weeknight meal. After all, who doesn't enjoy pizza? Football season is upon us and that means America is paying attention. During football season, as we cheer on our favorite teams, we need to keep our energy up.
After all, how can we yell at the television if we don't have any energy? So, what food makes a perfect football party meal? Pizza, the answer is pizza, and you need some of the best pizza recipes to get ready for football season!
Caramelized Onion, Bacon, and Spinach Pizza | Cooking Classy
Slow Cooker Deep Dish Pizza | A Spicy Perspective
Caramelized Pear, Crispy Prosciutto + Blue Cheese Pizza | How Sweet Eats
Pizza Ring | Kiss My Apron
Deep Dish Mini Pizza | One Little Project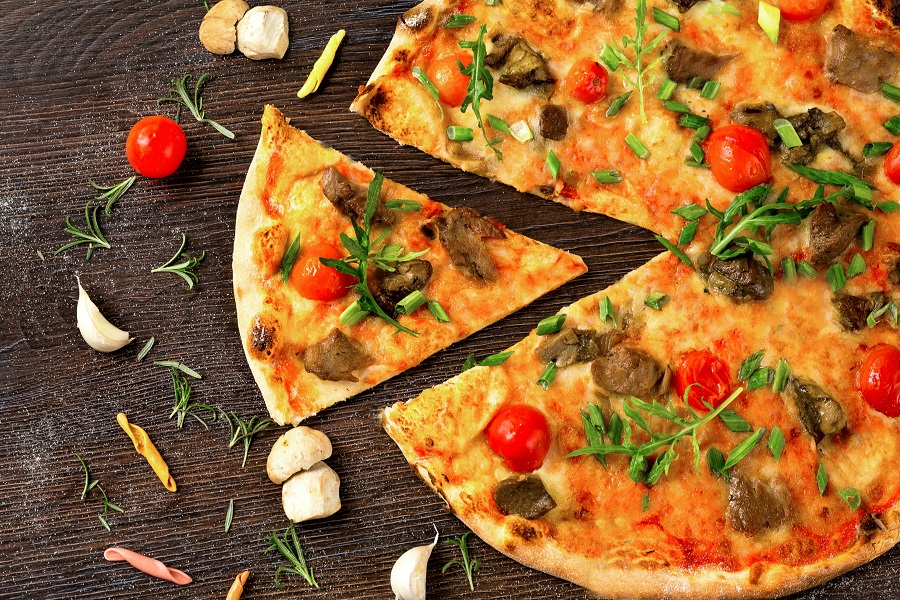 Pizza Recipes for a Crowd
Pizza is a classic party dish that is pleasing to all ages. Kids love pizza, so long as it is plain or only pepperoni. Adults also love pizza so long as it isn't plain or just pepperoni. You can go out and buy a dozen or so pizzas, all with different toppings and please everyone.
But the more affordable way is to make the pizza yourself. In fact, you can customize the pizzas in many different ways. But more on that later. What is important is that you see just how versatile pizza can be. These recipes prove that pizza covers every base from meat lovers to vegetarian and everything in between.
Margherita Pizza | A Beautiful Plate
Garlic Ranch Pizza | My Recipe Magic
Texas Toast Garlic Pizza | Recipe Diaries
Mexican Pizza | Chef Next Door Blog
Cinnamon Crumb Dessert Pizza | Creations By Kara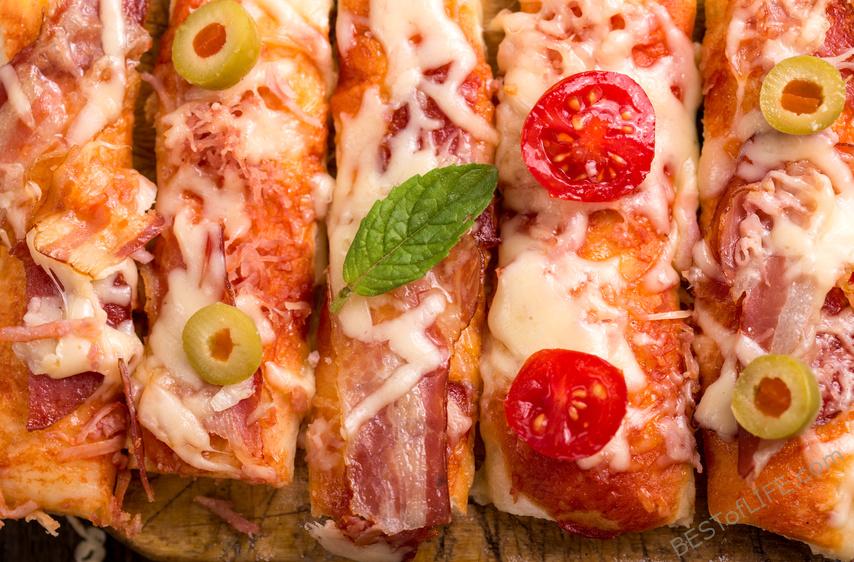 Pizza Toppings
We could write an entire article just about the many different toppings for pizza and the different combinations you can make. There is all meat, all veggie, and all sweet options. But you don't have to pick just one of those, that's the beauty of pizza.
You can even layer pizza and make it a deep dish. That's why pizza recipes are so important for parties and game days. You can make enough for everyone to find something they like. The question is, which combinations will you go with? Maybe an alfredo pizza is your go-to but maybe you want to try something new.
Pizza Pinwheels | Butter With A Side of Bread
Chicken Alfredo Pizza | Recipe Runner
Jalapeno Popper Pizza | Damn Delicious
Steak Fajita Pizza | Livin La Vida Holoka
Mediterranean Grilled Chicken and Roasted Red Pepper Pizza | Closet Cooking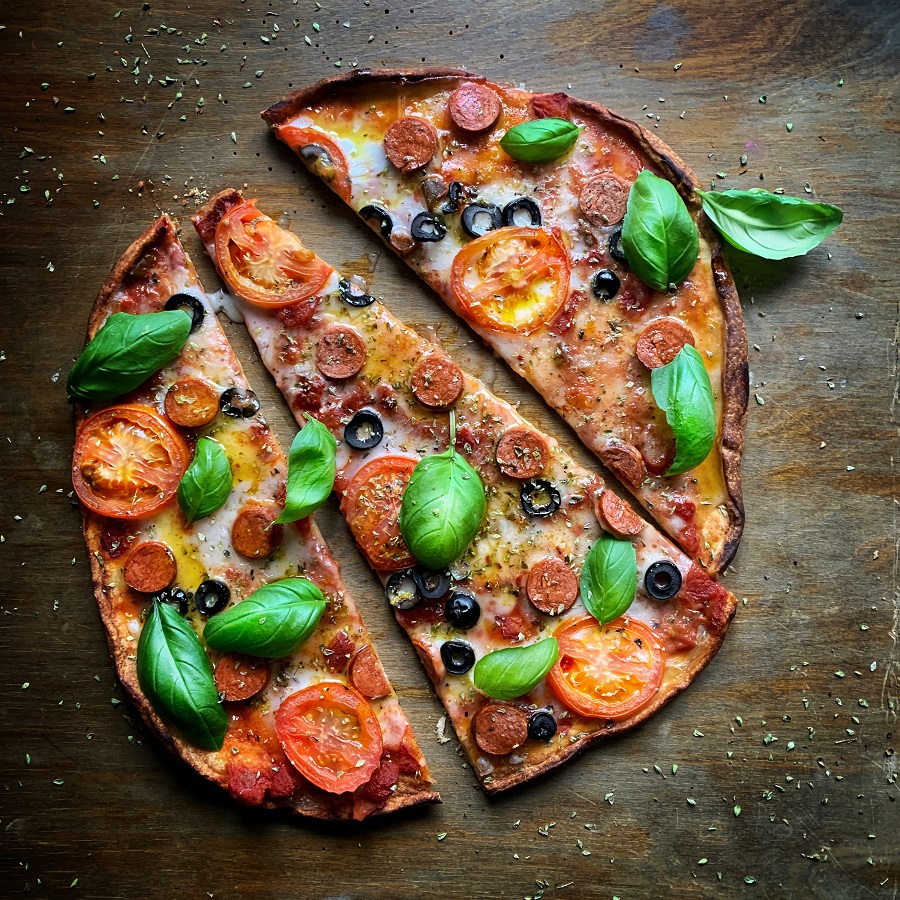 Take Risks
One of the best aspects of making pizzas is the fact that risks are often rewarded. There was a time when dessert pizza was just a figment of people's imaginations. But then, someone took a risk and now dessert pizza comes in many assorted flavors.
These recipes are risks in themselves and each one paid off. Use these pizza recipes as a starting point and then take some risks from there. Start off with a jalapeno popper pizza and turn it into a jalapeno mozzarella stick pizza. Excuse us while we make that because we just wrote what came to us and that sounds amazing.
Basic Cheese Pizza | What 2 Cook
Macaroni and Cheese Pizza | The Gunny Sack
Taco Pizza | Clean Eating Recipes (something kind of healthy so Amy won't get mad at me)
Buffalo Chicken Pizza | Don't Waste The Crumbs
Fig and Prosciutto Pizza | Spache The Spatula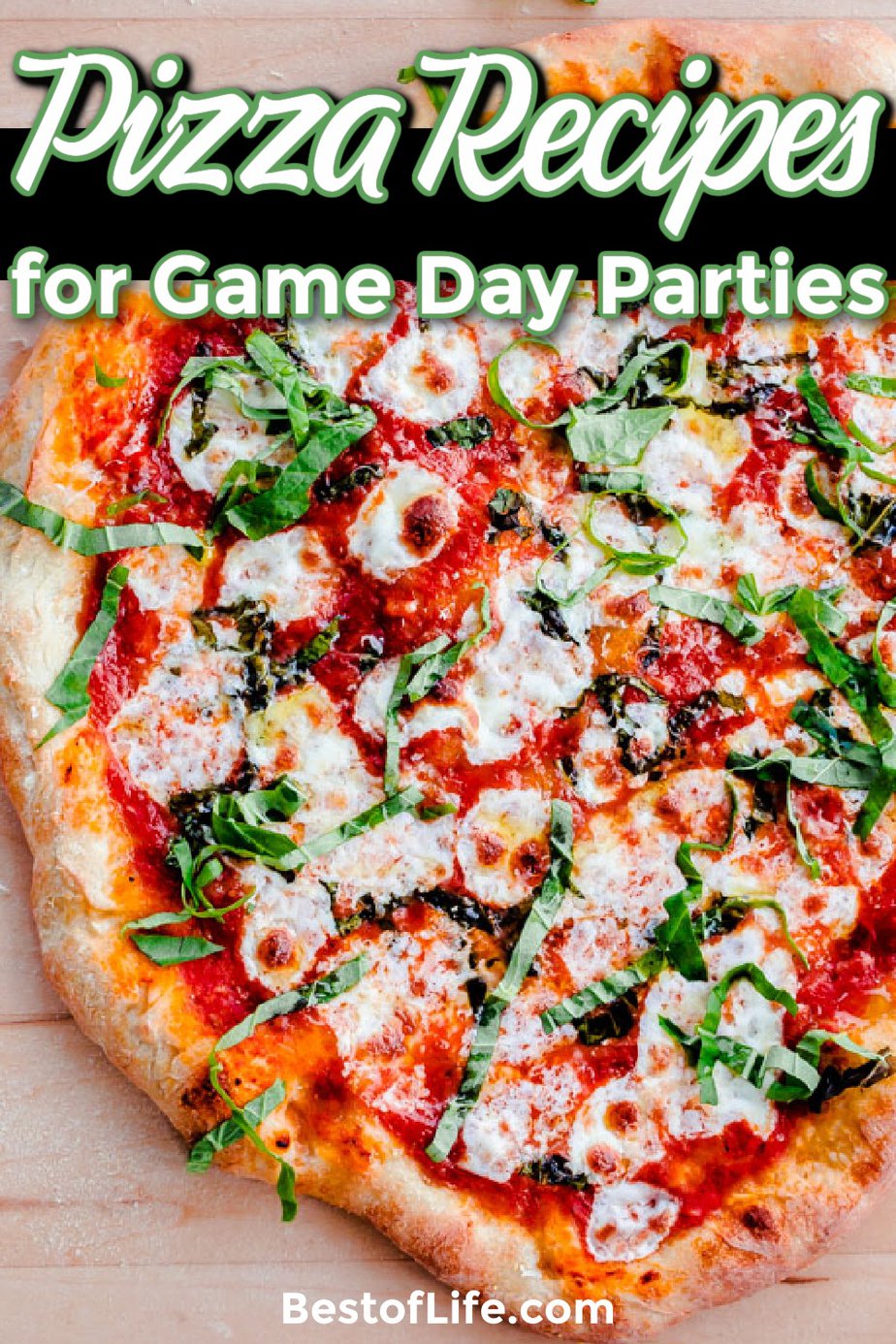 More Party Recipes
Crockpot Chicken Bowls Party Food Recipe | Serving food at a party is not always easy but recipes like these chicken bowls are perfect for crowds.
Easy Edible Cookie Dough Bites Recipe | Parties need to have both savory dishes as well as sweet dishes. Cookies are a classic and these bites make it easier.
Vegetarian Party Recipes for a Crowd | Not everyone is ready to eat meat at your party and you will need to accommodate if you want to be considered a gracious host.
Gin Jello Shots | Fun and Easy Jello Shot Recipes | Jello shots help turn a hangout into a real party that everyone will enjoy being at.
How to Make a Charcuterie Board | You can even class things up a bit and provide your guests with charcuterie.