Elegant Naked Cake Decorating Ideas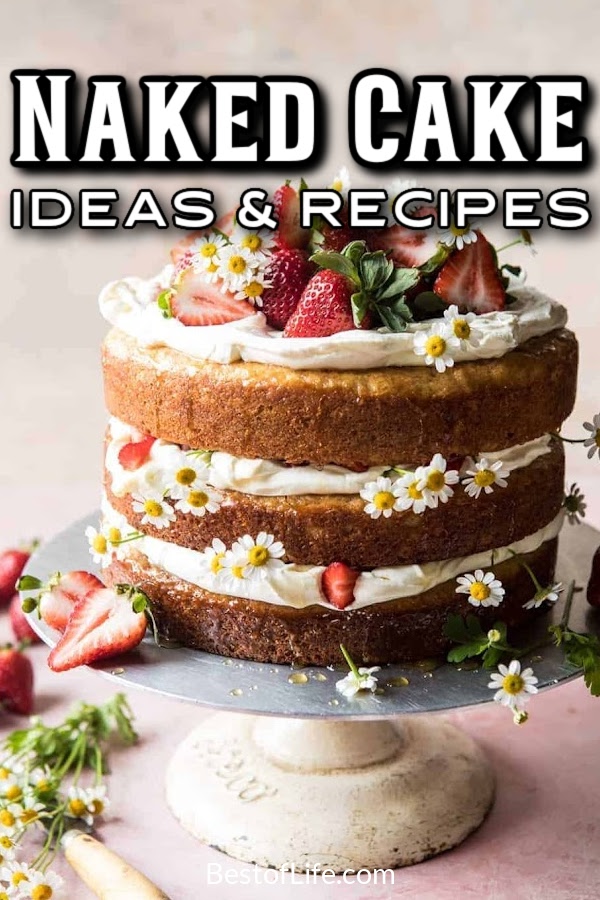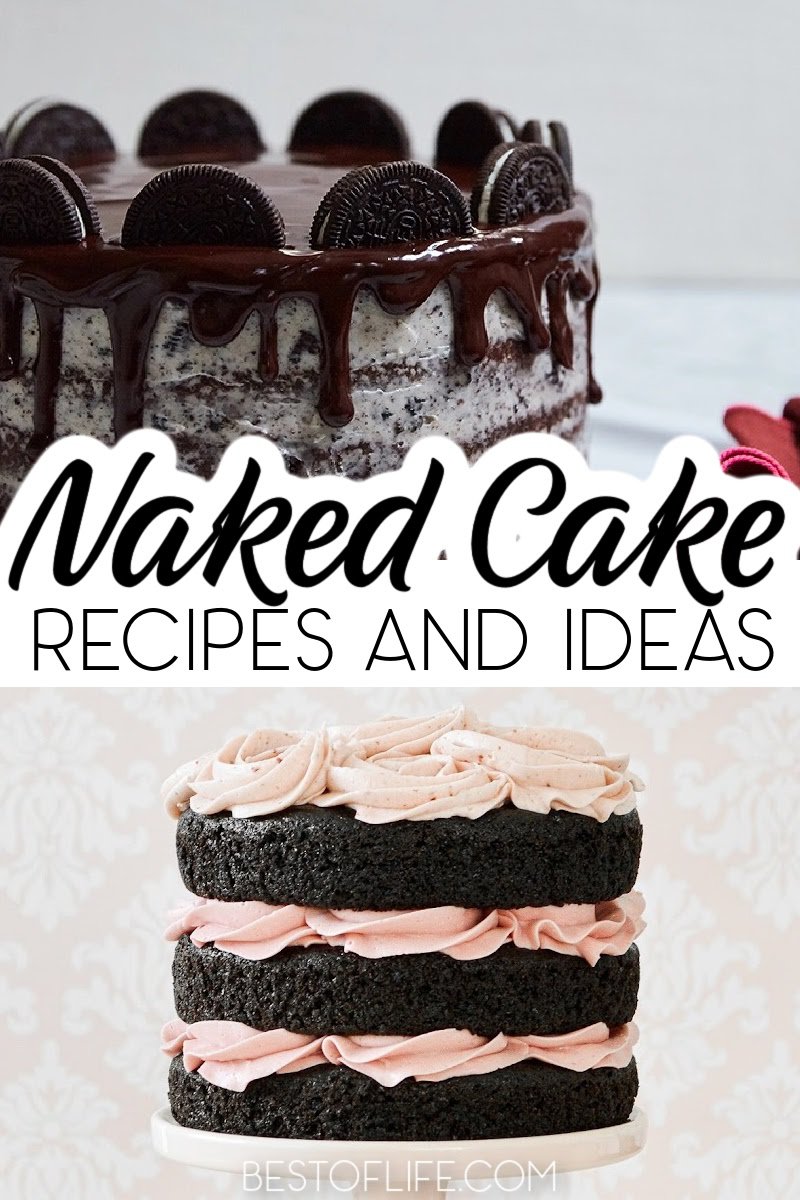 What is a naked cake? Don't worry, these cakes are safe for work. A naked cake is a tiered cake that has not been frosted. Instead, the layers of frosting in the middle of the tiers are thicker. There may not be frosting, but there are plenty of elegant naked cake decorating ideas.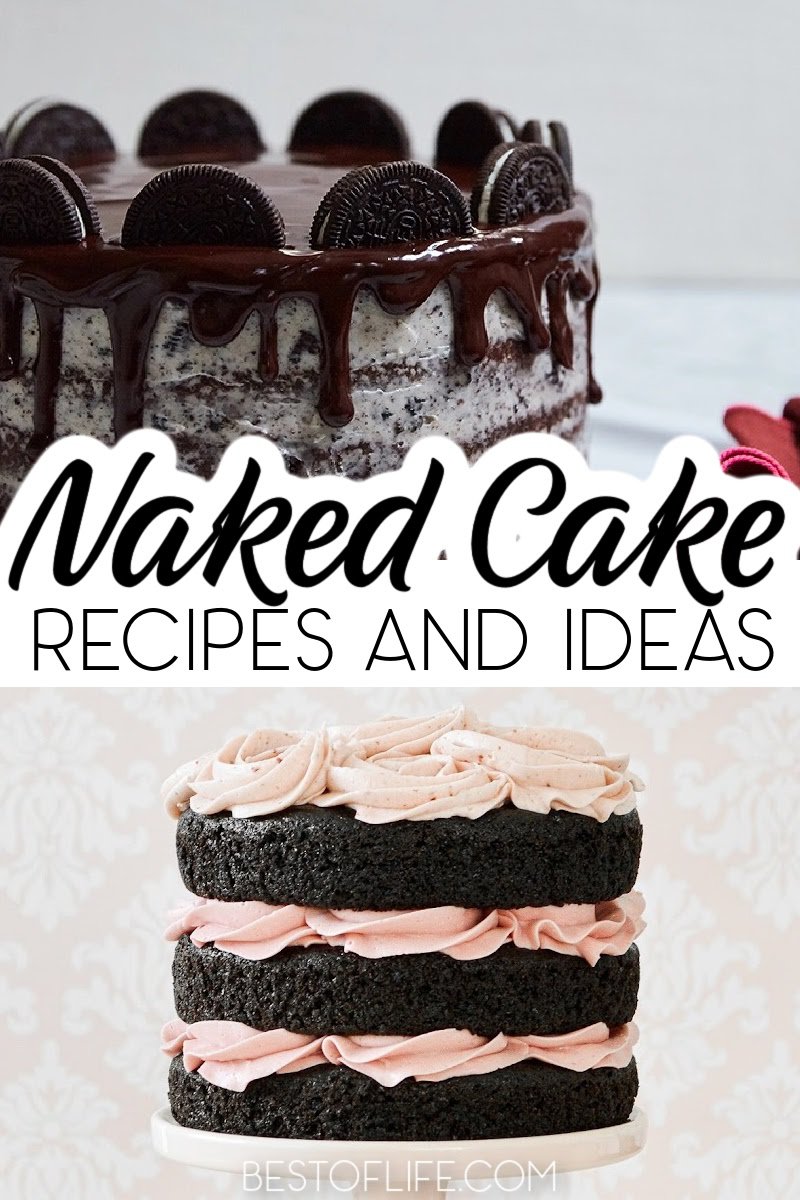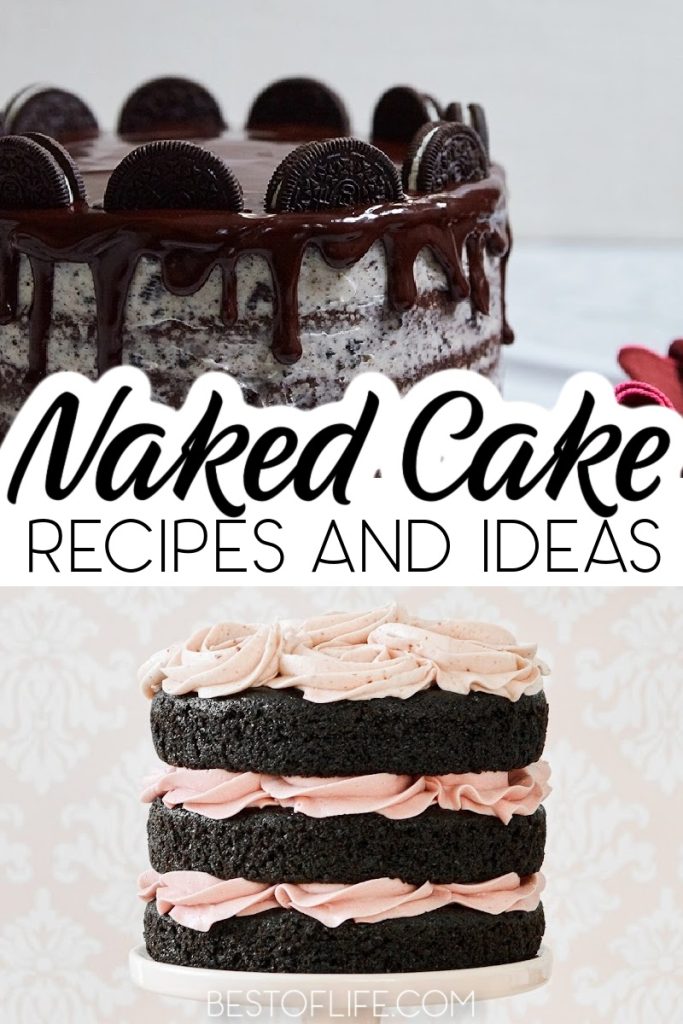 Elegant naked cake decorating ideas can give your cake an entirely different look without sacrificing any elegance. Knowing how to build a classic tiered cake can make a big difference in understanding naked cakes.
We bake the cake layers and trim them to make them perfectly shaped. Then, we layer the cakes we baked with alternating layers of frosting; cake, frosting, cake, frosting, cake, frosting, cake. Then, the entire cake gets a "crumb coat" of frosting.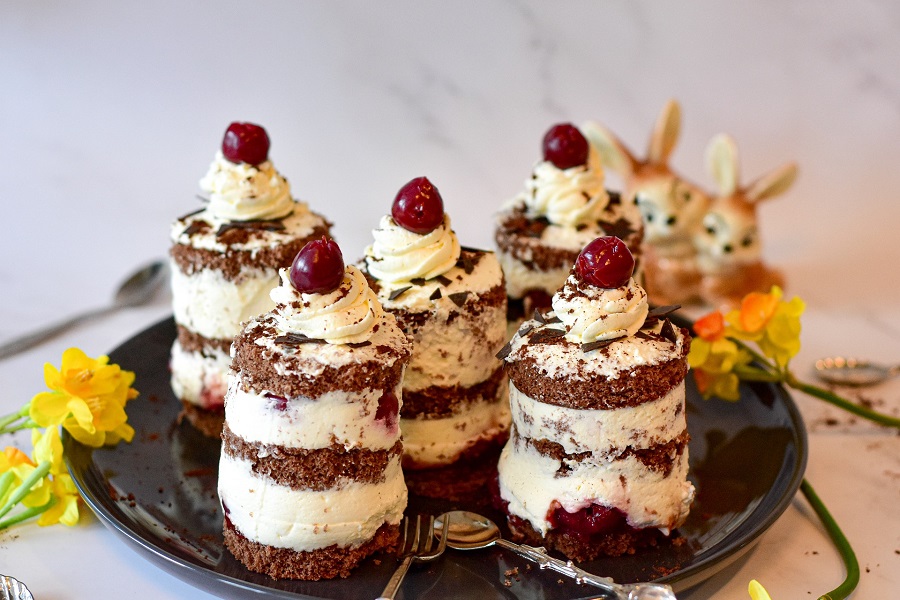 This frosting is usually very thin; you will definitely still see the cakes as they come out of the oven through this crumb coat. The goal of a crumb coat is to ensure that the cake stays together and there are no loose crumbs on the outside surface of the cake.
This step is also done so that the outer layer of frosting, the final frosting layer, is smooth and free of crumbs. However, this is where we will stop to make a naked cake. We won't have a thicker outside layer of frosting. Instead, we stop at the crumb coat.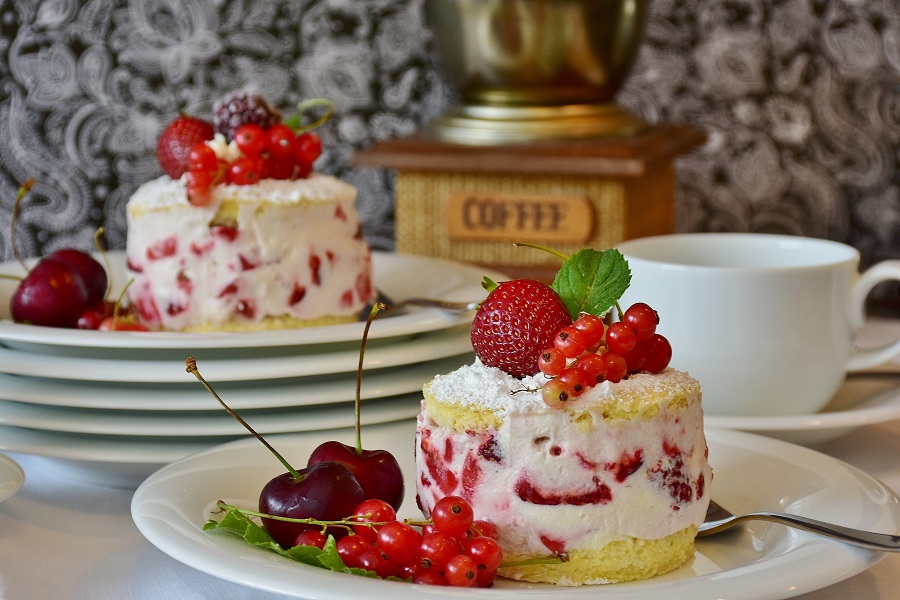 Christina Tosi, a famous baker, started this trend in 2014 when she started selling tiered cakes without an outside layer of frosting. Angelina Jolie and Brad Pitt had a naked cake for their wedding, which is how the trend took off.
There is no outer layer of frosting, meaning no basket weaves, chevrons, damasks, cornelli, or even houndstooth. That means we need different elegant naked cake decorating ideas to help us turn a naked cake into an elegant cake.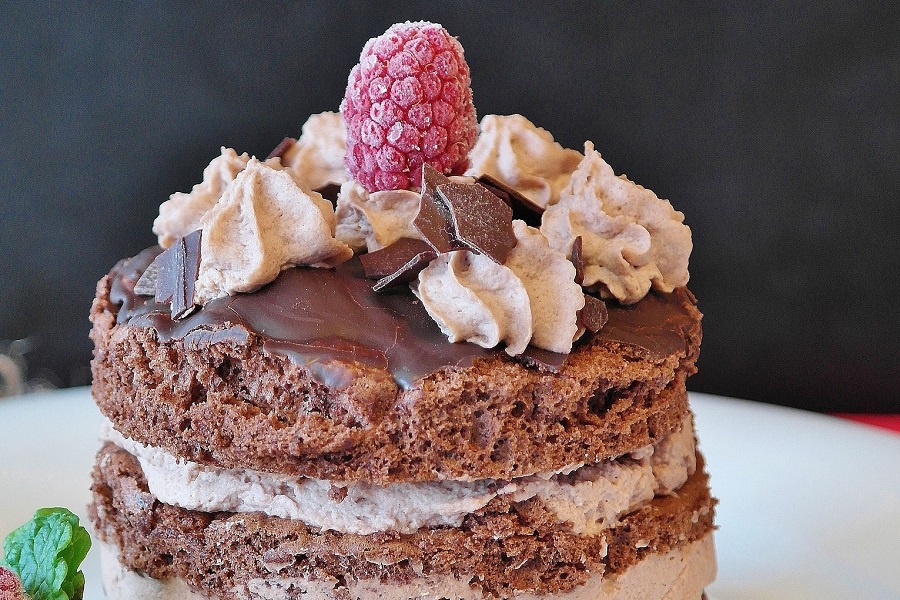 Luckily, there are plenty of ideas that can help.
Naked Cake with Mascarpone Cream and Strawberries | Vikalinka
Very Berry Naked Cake | Food Talk Daily
Naked Banana Cake | The Baker Chick
Fresh Berry Cake | French Country Cottage
Chocolate Drip Naked Wedding Cake | Coucou Cake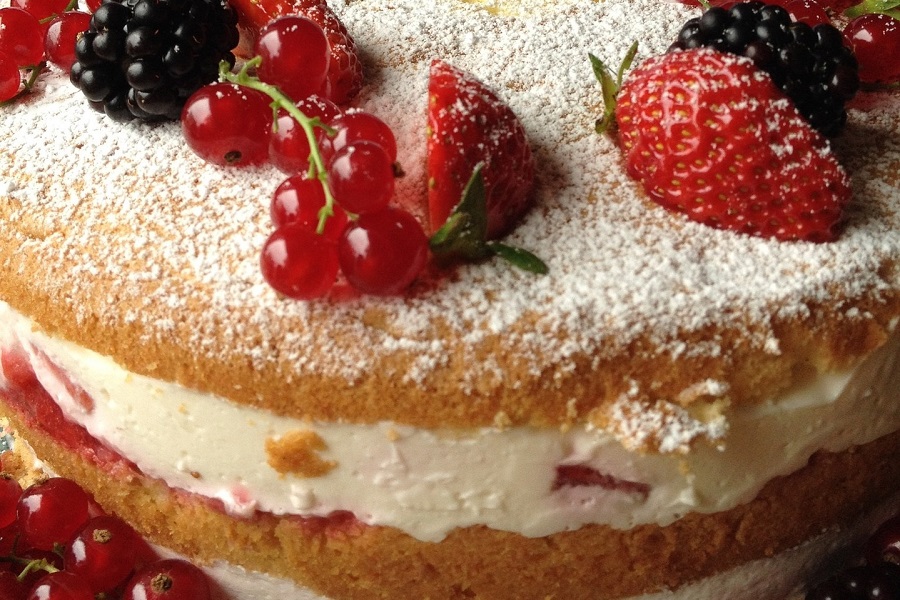 Elegant Naked Cake Decorating Ideas | Thicker Layers
We now know how to build a layered cake and that we stop at the crumb coat for a naked cake. But did you know that the frosting on the outside layer is often used to moisten the cake?
Naked cakes don't have that kind of protection from outside elements. Luckily, we can thicken the layers of frosting in between each tier of the cake. Thicker layers mean more moisture for the cake and more flavor.
The cake may look like it's suffering from a lack of frosting, but the good stuff is between the layers.
Vanilla Naked Cake | Sally's Baking Addiction
Semi Naked Cake for Beginners | Cassidy's Craveable Creations
How to Make a Naked Wedding Cake | A Classy Fashionista
Cookies and Cream Naked Cake | Pure Wow
Vegan Gluten-Free Carrot Cake | Minimalist Baker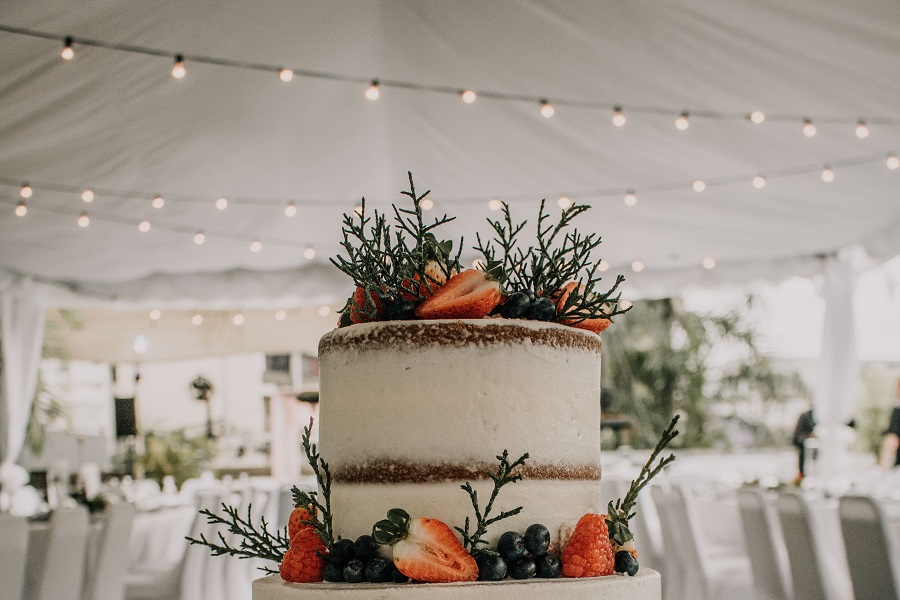 Why Decorate Naked Cakes
The anti-decorating aspect of a naked cake is built-in. However, that doesn't mean you can't decorate the cake. In fact, elegant naked cake decorating ideas are enhanced by the fact that there is no frosting on the outside layer.
We can now use our creativity with a bit more freedom. The frosting allowed us to use piping tips to get different looks from the frosting. But it also meant we were stuck with those tips and whatever else we could stick on a cake without ruining the frosting.
But now there is no frosting to ruin, so go crazy with elegance.
Strawberry Chamomile Naked Cake | Half-Baked Harvest
Red Velvet Semi-Naked Cake | Saving Room for Dessert
Persimmon Layer Cake | The Bojon Gourmet
Naked Almond Flour Chocolate Cake | Cotter Crunch
High Altitude Naked Chocolate Raspberry Cake | Curly Girl Kitchen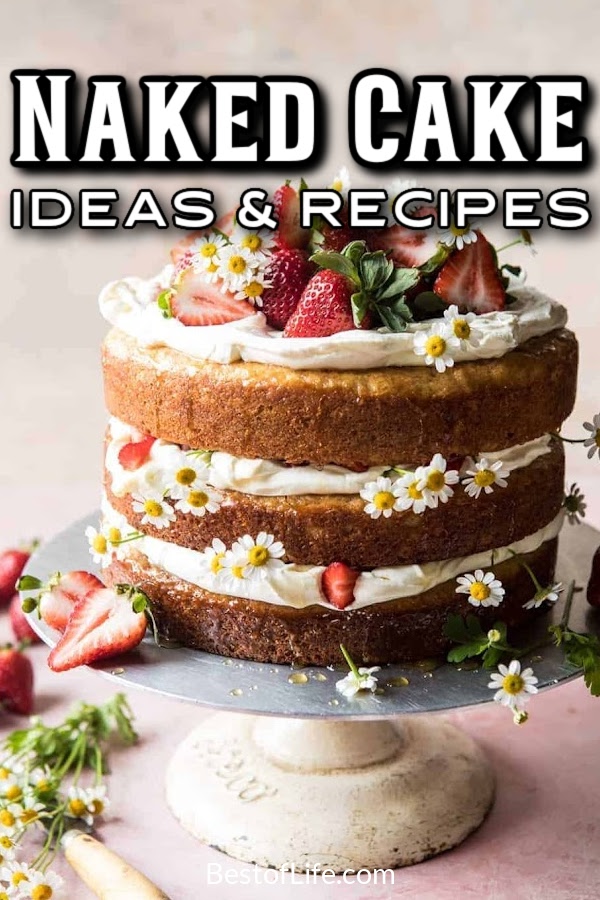 More Dessert Ideas
Spring Cakesicles for Outdoor Parties | Another fun cake trend is the cakesicle.
Easy No Torch Creme Brulee Recipe | Who said you need a kitchen torch to make creme brulee?
Apple Crisp with Oats Dessert | You can ditch the cake altogether for some apple crisps.
Best Mexican Wedding Cookies Recipes | Cookies are another classic way to go. But you don't have to use the same chocolate chip recipe.
Easy Kentucky Bourbon Balls Recipes | Adults can enjoy their own desserts during your next event.